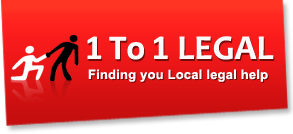 Lawyer & Attorney Advertising.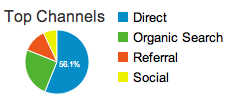 GET REFERRALS:
If you are a small firm, spending 2-3 hours a day managing Twitter, Facebook, YouTube, and LinkedIn accounts (as well as updating Blogs, RSS feeds and so on) - will most likely be a
'time vs results'
losing battle. Unless you enjoy giving free advice constantly in under 140 characters?
Outsourcing has always been a key way to balance these types of problems - and with the 1to1Legal network's history, experience, staff and resources, there aren't many better places to start.
Our lawyer referral service
receives nearly 75%* of it's traffic from sources other than search engines
. Join us, and we'll refer people to you month after month no matter what Google gets up to.
Our referral service is targeted, with all potential clients required to
enter their zip code and case type
before being referred on.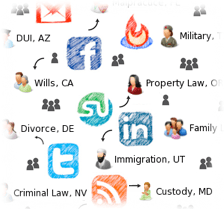 GET SOCIAL:
The notion that you need to hire a gadget worshipping 18-year-old to manage your online marketing, is mythical. Just because you don't Tweet photos of your breakfast, it doesn't mean you're incapable of understanding how Social Networks or Local Search works.
"But can you get Local Search & Social Media clients without spending hours on Facebook or hiring a local search SEO?"
Tens of thousands of visitors come to us from social media networks, forums, offline marketing, other websites, and direct. That's a huge cross-section of online traffic that completely bypasses the almighty Google.
Would you like to be 'Google-Proof'?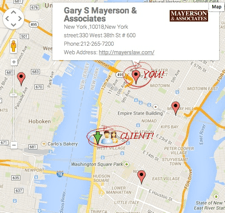 GET LOCAL:
Fed up advertising your Divorce firm only to get phone calls from people requiring DUI help? Fed up paying for directory listings only to be cold-called by marketing firms?
We have been marketing law firms on and off the web
since 1999
. We have purchased radio, magazine, newspaper, pay-per-click, directory, and every other type of advertising you can think of for our law firm customers during that time.
1to1Legal.com was initially created only for our own existing client base of 30-50 law firms as an
extra weapon
in the marketing arsenal we created for them. But, as the internet focus has moved to "LOCAL", so have we.
We match the client's legal problem and their postcode, to the law firms in our database.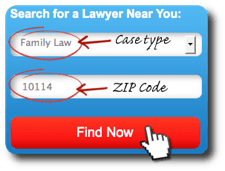 GET LISTED:
Our referral database is unique. The result of our 16+ years in legal services marketing. A complementary blend of the normal directory format, with a focus on ROI ... i.e. producing "convertible leads".
We achieve this by directing visitors on our site to use our custom search box, rather than simply browsing through a standard directory layout. They enter their zip code, but crucially - they also enter the case type they are looking for help with.
That means your divorce firm isn't answering the phone to injured pedestrians, and your criminal law firm won't get inundated with bankruptcy queries.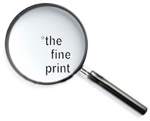 * Snapshot from our network analytics section taken on 18th February 2015.
** The goal of 1 law firm per 100,000 is not always 100% achieved, especially in very rural areas of the country where there may not even be 100,000 people within a reasonable driving distance of the law office in question. Contact us with your zip code and website address to receive more detailed information on being listed in your area.
*** Discounts available for firms located in low populations and firms with more than one office location.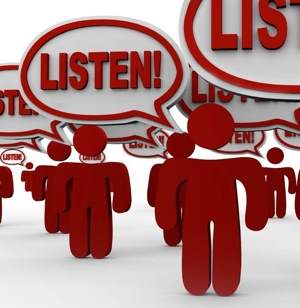 Social Media for Law Firms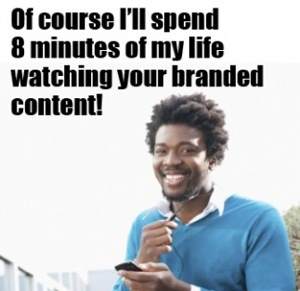 Referral Services for Law Firms
Lawyer Marketing Blog
Attorney Common Eric Holder Appears To Have Selective Empathy
: You and your agency will likely be judged based on your web site. so be sure you put your best foot ahead and gown for achievement. Understanding social media is essential to the apply of regulation-Facebook. LinkedIn. Twitter and other s ...

Boston Info Security
: they've labored in-home as each a lawyer and legislation agency advertising director. hired and fired for positions including marketing and intake. and served as an outsourced Chief Advertising and marketing Officer for regulation corporations acros ...

Chicago Lawyer Images
: B2B corporations that blog not less than twice a month get 70% extra leads from their web sites than corporations with no blog. Running a blog is all about networking. not advertising. It's free so as to add your online business to Google ...

Carol Cone On The Forecast For Cause Advertising
: In lots of corporations. business and authorized operate as separate silos. they didn't do that in the past. however they started working with an lawyer search marketing firm .James with . incredible firm) and targeted on WEBSITE POSITIONING with t ...

Keep away from These Twitter Advertising Mistakes
: The ethics legal professional side of them wonders if the misleading and deceptive argument would nonetheless be a difficulty if certainly those photographs were real. However you overlook the fact that most attorneys shouldn't have the s ...

We
don't
believe the mantra
"Any publicity ...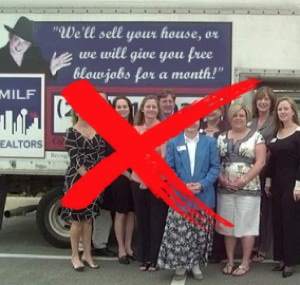 ... is good publicity"
.