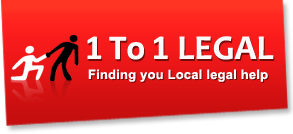 Lawyer Referral Services
Looking for a fresh, new stream of referrals?
Nearly 75%* of the people who come to us looking for legal help, arrive from sources other than search engines. That means social media networks, forums, offline marketing, other websites, and even direct. If you're not in the 1to1Legal network, then you don't have access to those people. (No matter how much you pay Google per click.)
We've been producing law leads since 1999 across a network of more than 100+ websites. Our staff are from backgrounds including immigration, insurance, lawyers, police, and court work oversight. So we don't believe that someone turning the ripe old age of 40 disqualifies them from being able to understand online legal marketing anymore.
Advertising is simple. You need to get your name, and a description of your services in front of potential clients. Getting 1million YouTube views from bored teenagers in France is not "success".
But we're here to save you time and money, not lecture you about "old dogs" whilst jargonizing the new tricks ...
Get guaranteed referrals, and more, from just $10-$20 per month.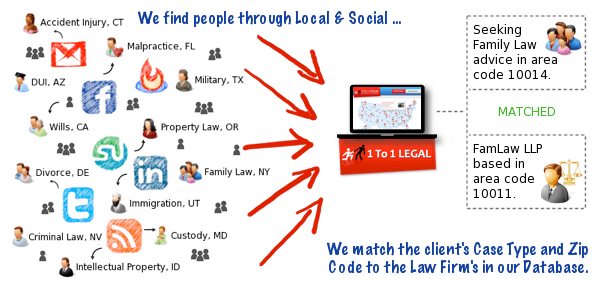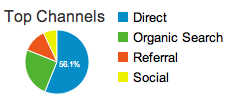 DIY SOCIAL MARKETING? YES ... AND NO:
If you are a small firm, spending 2-3 hours a day managing Twitter, Facebook, YouTube, and LinkedIn accounts as well as updating Blogs, RSS feeds and so on - is probably not going to bring you enough clients to warrant the effort. Similarly, as a large firm, hiring full time Tweeters, Facebookers, Bloggers, etc. could end up costing more money than it generates.
Outsourcing has always been a key way to balance these types of problems - and with the 1to1Legal.com network receiving
nearly 75%
* of it's traffic from sources other than search engines - there aren't many better places to start.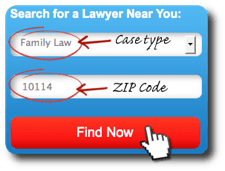 HOW DO YOU BENEFIT FROM THE 1TO1LEGAL REFERRAL SERVICE?
Tens of thousands of visitors come to us from social media networks, forums, offline marketing, other websites, and direct. That's a huge cross-section of online traffic that completely bypasses the almighty Google.
When those visitors reach our website, they enter their zip code and select the type of legal issue they wish to discuss. They are then shown all the law firms in our database nearest them that deal with that type of legal enquiry.
That means your divorce firm isn't answering the phone to DUI callers, and your criminal law firm won't get inundated with commercial property questions.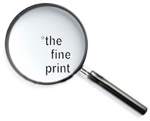 * Snapshot from our network analytics section taken on 18th February 2015.
** The goal of 1 law firm per 100,000 is not always 100% achieved, especially in very rural areas of the country where there may not even be 100,000 people within a reasonable driving distance of the law office in question. Contact us with your zip code and website address to receive more detailed information on being listed in your area.
*** Discounts available for firms located in low populations and firms with more than one office location.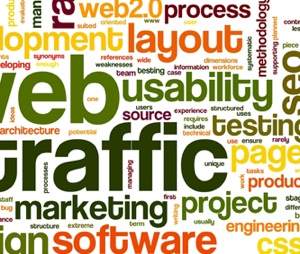 Social Media for Law Firms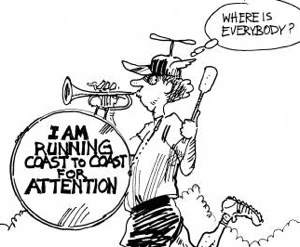 Referral Services for Law Firms
Lawyer Marketing Blog
RW Lynch
: Creating Sales content material requires a unique mindset and method than creating Advertising content material. as a result of it will likely be deployed only for one client and solely on one designated event. The article details concerns and issue ...

Boston Info Security
: In order for any social media channel. web site. or other digital asset to perform properly. you should be engaged in content advertising. referral lawyer. former consumer. local counsel). Your firm just isn't even a part of the discussion for peopl ...

Chicago Lawyer Images
: It's the number four most popular website on-line on the internet. . You need to manage them - posting content. partaking with customers. and managing the firm's model. all while being mindful of the moral guidelines related to the practice o ...

The Importance Of Legal Marketing For Attorneys
: Be taught first-hand what's working for the competition and what really is a proper amount of time. cash and resources for your practice. These items of content material marketing have served their function. they've helped get you the assembly. ...

Glendale School District Monitoring Students' Social Media With Geo Listening
: Teicher also speaks about "Sensible Ethics" ' those lessons hidden in the ethics rules that enhance a lawyer's practice. The American Categorical Common Counsel's Office is searching for to rent an skilled. strategic and inventive attorney to hitch i ...

We
don't
believe the mantra
"Any publicity ...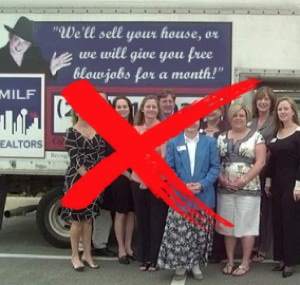 ... is good publicity"
.