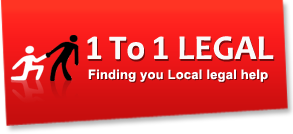 Lawyers in the USA:
Rensch & Rensch Law

Omaha / Nebraska - With 35 years of combined experience in more than 100 jury trials, Rensch & Rensch attorneys and their accomplished team of associates have dedicated their careers to achieving justice for injured clients in Nebraska.
John D. Wear Building, 7602 Pacific Street Suite 102, Omaha, 68114
http://www.renschandrensch.com/
800-395-1330
Personal Injury, Legal Services case work taken.
Fraser Stryker PC LLO

Omaha / Nebraska - Skilled legal advisors and advocates drawing upon the combined experience of an entire legal team at an award-winning firm. A professional practice with a commitment to service.
500 Energy Plaza, 409 South 17th Street, Omaha, 68102
http://www.fraserstryker.com
402-341-6000
Commercial/Business Law, Legal Services case work taken.
McNevin & Schiff, LLP.

Indianapolis / Indiana - They believe there is no such thing as a level playing field. You can never be too prepared. You can never be too careful. If you want justice, they will fight to secure it for you.
748 Bates Street, Indianapolis, 46202
http://www.mcnevinandschiff.com/
317-916-1200
Personal Injury case work taken.
Martin Pringlemore

Wichita / Kansas - Offering legal services for a diverse group of clients, with business clients ranging from large publicly traded companies to sole proprietorships, as well as individuals with varied legal needs.
100 N Broadway St, Wichita, 67202
http://www.martinpringle.com/
316-265-9311
Personal Injury case work taken.
Dorsey & Whitney LLP

Minneapolis / Minnesota - They are a business law firm, applying a business perspective to clients needs. They make it their first priority to know the context in which you do business - your market, your competitors, your industry.
50 S 6th St #1500, Minneapolis, 55402
http://www.dorsey.com/
612-340-2600
Commercial/Business Law case work taken.
Richards Brandt Miller Nelson

Salt Lake City / Utah - Recognized and trusted in Utah, nationally and internationally, they welcome inquiries from potential clients in need of quality legal counsel and representation.
299 South Main Street, Salt Lake City, 84111
http://www.rbmn.com/
801-531-2000
Personal Injury case work taken.
Pickard Parry Kolbe

Henderson / Nevada - Aims to assist its clients in any way it can. Although its practice focuses on personal injury and family law, its attorneys are also experienced in contract enforcement, construction law, real estate transactions, and employment disputes.
10120 S. Eastern Ave., Ste 140, Henderson, 89052
http://www.ppk-law.com
info@ppk-law.com
702-910-4300
Residential Real Estate, Family Law, Labour & Employment Law, Divorce, Dangerous Products, Commercial/Business Law, Adoption, Personal Injury case work taken.
Jeffrey Blackman, Ltd

Tucson / Arizona - Sole practitioner with 37 years experience in the areas of criminal defense and domestic relations.
257 North Stone Avenue, Tucson, 85701
http://www.jbattorney.com
JBlaw33@gmail.com
520-882-2662
Family Law, Dui-Dwi, Divorce case work taken.
Bowman & Chamberlain, LLC

Denver / Colorado - They help injury victims get compensation for injuries from a personal injury, including medical bills, pain and suffering, lost wages, and other expenses. They understand injuries interfere with work, family, and the ability to live a normal life. They take great pride in helping because they know their work directly impacts your ability to move on.
2828 N. Speer Blvd., Suite 116, Denver, 80211
http://www.coloradopersonalinjuryhelp.com
bowman@copihelp.com
720-863-6904
Medical Malpractice, Dangerous Products, Personal Injury case work taken.
Johnson & Vines Law Firm

Little Rock / Arkansas - Johnson & Vines Law Firm is a general practice, Little Rock, Arkansas based, business & corporate law firm that focuses on business transactions, business consulting, commercial litigation, contract law, real estate transactions, government contracting, insurance litigation, local counsel representation, estate planning, and general civil litigation.
2226 Cottondale Ln., Little Rock, 72202
http://www.johnsonvines.com
info@johnsonvines.com
(501) 372-1300
Wills & Probate, Residential Real Estate, Medical Malpractice, Intellectual Property, Labour & Employment Law, Dangerous Products, Commercial/Business Law, Personal Injury, Abuse & Assault case work taken.
Grabb & Durando P.L.C.

Tucson / Arizona - Have you been injured due to someone else's negligence? Grabb & Durando has been helping Tucson personal injury victims since 1994. All consultations are free and there is never a fee until they win your case.
2929 E. Broadway Blvd., Tucson, 85716
http://www.grabblaw.com
rgrabb@grabblaw.com
520-326-2500
Medical Malpractice, Dangerous Products, Personal Injury case work taken.
Ghantous Law Corporation

San Ramon / California - Over 16 years litigation and insurance defense experience representing private and public entities in a variety of general liability, civil, commercial, insurance, contract, indemnity, and disability matters.
2603 Camino Ramon, Suite 200, San Ramon, 94583
http://www.glawcorp.com
kghantous@glawcorp.com
925 242-2431
Residential Real Estate, Dangerous Products, Commercial/Business Law, Personal Injury case work taken.
The McClellan Law Firm

San Diego / California - With over 95 verdicts and settlements in excess of one million dollars. Craig McClellan has appeared on programs such as 60 Minutes, the McNeil-Lehrer Report and 20/20. The firm received a Tier 1 ranking in the 2013 Edition of "U.S. News- Best Lawyers Best Law Firms." Mr. McClellan is the only San Diego lawyer inducted into the Inner Circle of Advocates. He is a three time recipient of the "Outstanding Trial Lawyer Award" from the San Diego Trial Lawyers Association for cases in which million and multi-million dollar verdicts were obtained.
1144 State Street, San Diego, 92101
http://www.mcclellanlaw.com/
info@mcclellanlaw.com
619-231-0505
Intellectual Property, Dangerous Products, Commercial/Business Law, Personal Injury case work taken.
Farris, Riley & Pitt, LLP

Birmingham / Alabama - Their attorneys have been handling personal injury accident cases since the firm's founding in 1996. Their experienced trial lawyers understand the consequences and life-changing effects a major accident can have on a person's life.
2025 3rd Avenue North, Birmingham, 35203
http://www.frplegal.com/
205-324-1212
Personal Injury case work taken.
Pentlarge Law Group

Anchorage / Alaska - Their entire practice is devoted to helping Alaskans. They understand what you face after an injury. Whatever the reason, and whatever situation you may find yourself in following an injury, the lawyers at Pentlarge Law Group are on your side.
1400 West Benson Boulevard #550, Anchorage, 99503
http://www.pentlargelaw.com/
907-276-1919
Personal Injury case work taken.
O'Connell, Attmore & Morris, LLC

Hartford / Connecticut - Their attorneys believe in providing clients with the same outstanding quality of service, from a first-time homebuyer closing on a new home to a Fortune 500 corporation negotiating a contract for a high-level executive.
280 Trumbull Street, Hartford, 06103
http://www.oamlaw.com/
860-548-1300
Personal Injury case work taken.
Moore and Rutt P.A.

Georgetown / Delaware - Founded in 1990 in Georgetown, Delaware, the firm now has five attorneys, two offices, and a strong support staff. All attorneys participate in community and bar association activities to positively impact the public and the practice of law.
122 West Market Street, Georgetown, 19947
http://www.mooreandrutt.com/
302-856-6855
Debt & Bankruptcy case work taken.
Morgan and Morgan, P.A.

Orlando / Florida - A leading personal injury law firm dedicated to protecting the people, not the powerful. Their attorneys have firmly established themselves as prominent trial attorneys who are not afraid to go to court to get their clients the compensation they deserve.
20 North Orange Avenue #1600, Orlando, 32801
http://www.forthepeople.com/
407-420-1414
Personal Injury case work taken.
Hornsby Law Group

Atlanta / Georgia - They are an award-winning law firm focused on winning justice for everyday people. They help people in three areas of practice including personal injury, civil rights violations, and whistleblower litigation.
1180 West Peachtree Street Northwest, Atlanta, 30309
http://www.hornsbylaw.com/
404-577-1505
Personal Injury case work taken.
Roeca, Louie and Hiraoka

Honolulu / Hawaii - One of Hawaii's premier civil trial law firms, providing a wealth of trial and litigation management experience to their clients. They have handled and successfully resolved many difficult, complex and high profile cases.
841 Bishop Street, Honolulu, 96813
http://www.rlhlaw.com/
808-538-7500
Personal Injury case work taken.
Taylor Law Offices

Boise / Idaho - They provide quick and effective business documents and advice at a fair price for small to medium sized business clients located throughout the Treasure Valley. Free consultation.
802 West Bannock Street LP108, Boise, 83701
http://taylorlawoffices.com/
208-342-3006
Commercial/Business Law case work taken.
Jenner & Block LLP

Chicago / Illinois - A national law firm of approximately 450 attorneys. Their firm has been widely recognized for producing outstanding results in corporate transactions and securing significant litigation victories from the trial level through the United States Supreme Court.
353 North Clark Street, Chicago, 60654
http://jenner.com/
312-222-9350
Personal Injury case work taken.
Walker, Billingsley & Bair

Des Moines / Iowa - Their legal team concentrates on personal injury claims and workers compensation claims and can provide you with essential information to increase your chances of receiving a fair settlement.
2545 East Euclid Avenue #120, Des Moines, 50317
http://www.iowainjured.com/
515-440-2852
Personal Injury case work taken.
Daniels Associates LLP

Louisville / Kentucky - A firm composed of a mother/daughter team of attorneys. Their practice is client-focused and designed to address two key areas of law: disability law, both Social Security Disability and private disability; and bankruptcy.
401 West Main Street #801, Louisville, 40202
http://www.thatlawlady.com/
502-583-8300
Debt & Bankruptcy case work taken.
Kean Miller LLP

Baton Rouge / Louisiana - With more than 150 attorneys, they are one of the largest full-service law firms in Louisiana, and the largest in the Capitol Region. They serve people, businesses, and industries that drive the Bayou State.
400 Convention Street #700, Baton Rouge, 70802
http://www.keanmiller.com/
225-387-0999
Personal Injury case work taken.
Peter Thompson & Associates

Portland / Maine - Their legal team includes experienced attorneys, expert case managers, paralegals, private investigators and board certified physician consultants. They have an excellent track record of success.
92 Exchange Street, Portland, 04101
http://www.peter-thompson-associates.com/
800-490-5218
Personal Injury case work taken.
Goodwin Procter LLP

Boston / Massachusetts - Dedicated to helping clients manage risk, maximize opportunities and move their business forward. Their attorneys are nimble, creative and pragmatic, working tenaciously to protect and promote their clients interests.
53 State Street, Boston, 02109
http://www.goodwinprocter.com/
617-570-1000
Personal Injury case work taken.
Allen Brothers PLLC

Detroit / Michigan - Their lawyers and legal assistants are as passionate about their community as they are about law. Based in the heart of Detroit, they provide unmatched legal services to the commercial and municipal communities throughout Metropolitan Detroit and Southeast Michigan.
400 Monroe Street #220, Detroit, 48226
http://www.allenbrotherspllc.com/
313-962-7777
Personal Injury case work taken.
Tabor Law Firm, P.A.

Jackson / Mississippi - The attorneys at Tabor Law Firm have been holding corporations accountable for their actions, inaction and promises for a combined 18 years in Jackson and throughout Mississippi.
308 East Pearl Street #201, Jackson, 39201
http://www.taborlawfirm.net/
601-944-9588
Personal Injury case work taken.
Carver, Cantin & Grantham, LLC

Springfield / Missouri - They have extensive experience helping people throughout Missouri with their most critical legal problems. Whether you face criminal charges or have suffered a serious personal injury, their attorneys are prepared to help you achieve the results you deserve.
901 East Saint Louis Street, Springfield, 65806
http://www.carvercantin.com/
417-831-6363
Personal Injury case work taken.
Craig P Kenny & Associates

Las Vegas / Nevada - Practices primarily in the areas of personal injury, workers compensation, medical negligence, DUI defense, criminal defense, and traffic tickets. Their lawyers provide aggressive representation to victims of auto accidents.
501 South 8th Street, Las Vegas, 89101
http://cpklaw.com/
702-380-2800
Personal Injury case work taken.
Holland & HART Llp

Billings / Montana - Since its inception in 1947, Holland & Hart has grown into a full-service law firm of more than 440 lawyers in 15 offices across the Mountain West and in Washington, D.C.
401 N 31st St # 1500, Billings, 59101
http://www.hollandhart.com/
406-252-2166
Commercial/Business Law case work taken.
Shaheen & Gordon, P.A.

Manchester / New Hampshire - The firm serves institutional and individual clients throughout northern New England including New Hampshire, Maine, Massachusetts and Vermont for personal injury, criminal defense, DWI, divorce, workers compensation and insurance claims.
80 Merrimack Street, Manchester, 03101
http://www.shaheengordon.com/
603-369-4500
Personal Injury case work taken.
Meyner & Landis

Newark / New Jersey - Founded in 1962 by former New Jersey Governor Robert B. Meyner, the firm has a general civil and commercial practice throughout the State of New Jersey, in banking, creditor's rights, immigration, real estate, environmental law, bankruptcy, commercial litigation, and construction litigation.
1 Gateway Ctr # 2500, Newark, 07102
http://www.meyner.com/
973-624-2800
Debt & Bankruptcy case work taken.
Medrano Hess & Struck PC

Albuquerque / New Mexico - Formed in October of 2008, the partners have over 25 years combined experience in handling Personal Injury, Criminal Defense, and Family Law.
20 First Plaza Ctr. NW Ste. 600N, Albuquerque, 87102
http://www.mhslawyers.com/
505-217-2200
Personal Injury case work taken.
Dinse Knapp & McAndrew, P.C.

Burlington / Vermont - One of the largest law firms in Vermont and the northern tier of New York. They have the lawyers and resources to handle the most complex cases and transactions. Chambers USA has given the firm the highest ranking for the strength and reputation of their attorneys .
209 Battery Street, Burlington, 05401
http://www.dinse.com/
802-864-5751
Personal Injury case work taken.
Goldstein & Scopellite, PC

Dallas / Texas - Since 2002, they have successfully achieved wins for their clients. Their mutual goal in setting up this practice was to help clients in understanding the legal process and the issues that will confront them throughout the legal process.
2515 Thomas Avenue, Dallas, 75201
http://www.lawyersdallas.com/
214-326-0114
Personal Injury case work taken.
Bumgarner Randy Lee

Oklahoma City / Oklahoma - Your legal problem will not be delegated to an inexperienced associate or a paralegal. You will not be passed from one set of hands to the next, constantly left to wonder who exactly is handling your case.
1138 North Robinson Avenue, Oklahoma City, 73103
http://www.bumgarnerandgoodwin.com/
405-557-7800
Personal Injury case work taken.
Hatch Little & Bunn L.L.P.

Raleigh / North Carolina - Providing comprehensive legal services to individuals and businesses in Raleigh, Durham, Chapel Hill, Research Triangle Park, and Wake County. Their attorneys are licensed to practice before all North Carolina state and federal courts.
327 Hillsborough Street, Raleigh, 27603
http://www.hatchlittlebunn.com/
919-856-3940
Personal Injury case work taken.
Maring Williams Law Office

Fargo / North Dakota - One of our region's most trusted and respected personal injury law firms created to provide effective and compassionate legal representation for people who have been harmed in a crash.
1220 Main Avenue, Fargo, 58103
http://www.maringlaw.com/
701-241-4141
Personal Injury case work taken.
Cox Law Office LLC

Columbus / Ohio - Handles both criminal and civil matters and can help most individuals with just about any legal problem they encounter. Has represented clients facing a variety of felony and misdemeanor criminal charges including DUI, theft, assault, fraud, and drug possession/abuse.
4930 Reed Road #200, Columbus, 43220
http://www.michaeltcoxlaw.com/
614-562-0945
Personal Injury case work taken.
Haglund Kelley Jones & Wilder LLP

Portland / Oregon - A full service, mid-sized law firm committed to delivering top flight legal counsel and exceptional service at an affordable price to businesses, individuals, organizations and Indian tribal governments in the Pacific Northwest.
200 Southwest Market Street #1777, Portland, 97201
http://www.hk-law.com/
503-225-0777
Personal Injury case work taken.
Philadelphia Car Accident

Philadelphia / Pennsylvania - Large enough to handle even the most complex litigation, but still small enough to give you and your case the individual attention you deserve. Specialize in helping those who have been hurt by another's negligence.
1835 Market-Frankford Line, Philadelphia, 19103
http://phillylawyers.com/
215-545-1870
Personal Injury case work taken.
Marasco & Nesselbush, LLP

Providence / Rhode Island - Accidents can change your life forever. Dedicated to excellence and integrity, they provide quality legal care and obtain extraordinary legal results. Your initial consultation is free and you pay nothing unless they win your case.
685 Westminster Street, Providence, 02903
http://www.m-n-law.com/
401-274-7400
Personal Injury case work taken.
Strom Law Firm, L.L.C.

Columbia / South Carolina - A leader in resolving criminal, personal injury, workers compensation and other complex legal problems. Mr. Strom has earned the highest ranking possible from the respected legal guide Martindale-Hubble, an AV-Rating.
2110 North Beltline Boulevard, Columbia, 29204
http://stromlaw.com/
803-252-4800
Personal Injury case work taken.
Lynn Jackson Shultz & Lebrun

Sioux Falls / South Dakota - A solid reputation for excellence in the practice of law. With offices in Rapid City and Sioux Falls, South Dakota's two largest cities, Lynn, Jackson, Shultz & Lebrun, P.C., is ready to serve your legal needs on a statewide and regional basis.
110 South Minnesota Avenue, Sioux Falls, 57104
http://www.lynnjackson.com/
605-332-5999
Personal Injury case work taken.
Law Office of David Sandy

Memphis / Tennessee - Currently provide legal representation in the Memphis Area as a Personal Injury Lawyer, Bankruptcy attorney, Social Security Disability Lawyer, and a Divorce Attorney. They also provide representation in Memphis Real Estate.
119 South Main Stree, Memphis, 38103
http://www.mymemphislawyer.com/
901-255-2740
Personal Injury case work taken.
DLA Piper LLP

Baltimore / Maryland - A global law firm with 4,200 lawyers located in more than 30 countries throughout the Americas, Asia Pacific, Europe and the Middle East, positioning them to help companies with their legal needs anywhere in the world.
6225 Smith Avenue, Baltimore, 21209
http://www.dlapiper.com/
410-580-3000
Commercial/Business Law case work taken.
Gary S Mayerson & Associates

New York / New York - Committed to securing and enforcing the civil rights of individuals with autism and other challenges. Works closely with families, educators, and professionals to secure and fund individualized and effective educational programs and placements.
330 West 38th St # 600, New York, 10018
http://mayerslaw.com/
212-265-7200
Human Rights, Family Law, Personal Injury case work taken.
Mojaddidi Law

Sacramento / California - Providing aggressive legal representation throughout the greater Sacramento area. They are passionate about their work and genuinely care about the outcome of each case. They offer representation in all family law matters.
3400 Cottage Way e, Sacramento, 95825
http://www.mojaddidilaw.com
info@mojaddidilaw.com
916-436-3007
Family Law case work taken.
Schmeiser, Olsen & Watts LLP

Mesa / Arizona - Schmeiser, Olsen & Watts focus exclusively on intellectual property law, including the prosecution and litigation of patents, trademarks and copyrights. They have several law offices and patent attorneys in Albany, Rochester, Phoenix, Washington DC, New York City, Boston and San Diego, as well as a reliable network of foreign associates.
18 E. University Drive, Suite 101, Mesa, 85201
https://www.iplawusa.com/
az@iplawusa.com
480-655-0073
Intellectual Property, Legal Services case work taken.
Paulette Gloria Harwood Certified Divorce Coach

Boston / Massachusetts - As a Certified Divorce Coach, Paulette is changing the mindset and landscape of the divorce process for her clients. She breaks down the steps, helps them discover the best options and clears away obstacles. Paulette specializes in working with professional and entrepreneurial women in high conflict divorce. She helps them save precious time and money to create a satisfying solution and find peace, purpose and happiness. Gracefully divorce without losing your mind or your shirt.
103 Downer Avenue, Hingham, Boston, 02043
https://www.paulettegloriaharwood.com/
paulette@paulettegloriaharwood.com
781-626-0000
Divorce, Legal Services case work taken.
Bailey Law, PLC

Tahlequah / Oklahoma - With decades of business experience, attorney Wayne Bailey is ideally equipped to protect your interests. Whether probate litigation, real estate contracts, construction defect claims, estate planning, commercial litigation and more - reach out today. Calls are returned promptly and questions answered honestly.
205 W. Shawnee St, Tahlequah, 74464
https://www.oktaxlaw.com/
wayne@oktaxlaw.com
918-456-6113
Residential Real Estate, Legal Services, IRS / Tax Issues, Intellectual Property, Estate Planning, Defending Claims, Commercial/Business Law, Commercial Real Estate, Commercial Litigation, Wills & Probate case work taken.
R.J. Peters & Associates P.C.

Phoenix / Arizona - The experienced and aggressive attorneys at R.J. Peters & Associates are on your side. But aggressive representation does not mean starting unnecessary or unwanted fights that lose you both time and money. A free 30 minute consultation is offered to discuss your wants and worries about your Family Court matter.
1422 N. 2nd Street Suite 100, Phoenix, 85004
https://www.familylawaz.com/
richpeters@familylawaz.com
602-256-7575
Legal Services, Family Law, Divorce, Adoption case work taken.
Frank Walker Law

Morgantown / West Virginia - If you need criminal defense or a personal injury lawyer, Frank Walker Law work tirelessly to get results for their clients. With more than a decade of trial experience, Frank Walker has a proven track record and has been included in the National Trial Lawyers Top 100.
The Monongahela Building, 235 High Street, Suite 418, Morgantown, 26505
https://www.frankwalkerlaw.com/
frank@frankwalkerlaw.com
304-712-2089
Dui-Dwi, Dangerous Products, Criminal Defense, Legal Services, Medical Malpractice, Personal Injury case work taken.
Frank Walker Law

Pittsburgh / Pennsylvania - Whether criminal defense or personal injury, Frank Walker Law will work tirelessly to get you the results you need. With more than a decade of trial experience, a proven success rate, and strong testimonials - Frank Walker has been included in the National Trial Lawyers Top 100 and is rated 10/10 by Avvo for ethics, experience, and results.
239 Fourth Avenue, Suite 1503, Pittsburgh, 15222
https://www.frankwalkerlaw.com/
frank@frankwalkerlaw.com
412-212-3878
Personal Injury, Medical Malpractice, Legal Services, Dui-Dwi, Dangerous Products, Criminal Defense case work taken.
The Law Office of Emily Mapp Brannon

Norfolk / Virginia - Emily's goal is to help you and your loved ones following an injury. Emily has handled a range of cases over the past decade making her an experienced, dedicated, and aggressive Norfolk personal injury lawyer.
239 Fourth Avenue, Suite 1503, Norfolk, 23510
http://www.embfirm.com/
info@embfirm.com
757-447-4192
Workers' Compensation, Personal Injury, Medical Malpractice, Legal Services, Dangerous Products, Asbestos-Mesothelioma, Abuse & Assault case work taken.
Page 1 of 1
>> List your firm here <<
Search for a Lawyer near you:
Search by State
Latest Legal News
Lawyer Marketing Blog
Attorney Common Eric Holder Appears To Have Selective Empathy
: Because the inception of the ABA New Companion Institute in 2011. they've had the privilege of serving on the planning board and speaking on business development each year. This comprehensive e-book offers recommendation on gaining new purchasers. be ...

RW Lynch
: Keep a working listing of your referral sources and thank them by internet hosting dinners or sending vacation items. . So those of you in solo or small agency observe who aren't already running a blog could need to contemplate taking over th ...

Boston Info Security
: In terms of web advertising you know that certain tactics and strategies might be simpler in a single industry than in another. And. data on the weblog was decided to have revealed confidential info. And yet. there are still attorneys who have a lo ...

Chicago Lawyer Images
: Like any enterprise improvement effort. execution is key. Rhode Island elder lawyer Mark Heffner shared what he learned from professionals in other fields when he co-introduced on a panel dialogue about end-of-life selections . and in add ...

Carol Cone On The Forecast For Cause Advertising
: And as you might imagine. they had been none too pleased once they ended up with an antitrust apply area description as a substitute of All-Star recreation voting outcomes. they didn't do that in the past. however they started working with an lawye ...