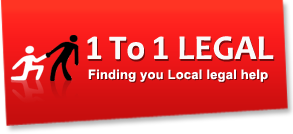 Lawyer Directory
Atterbury, Kammer & Haag, S.C. in Middleton, Wisconsin: Our.... When you want to pursue full compensation call Atterbury, Kammer & Haag, S.C.: Your Wisconsin injury...




Anthony M. Zezima, P.C. in Atlanta, Georgia: Mr. Zezima also handles appeals of Family Law cases in the Georgia Supreme.... Mr. Zezima handles contested, negotiated, and mediated cases, and he serves clients in Fulton, Dekalb, Gwinnett, and Cobb. Divorce lawyer Atlanta, Anthony Zezima, is a family attorney who practices divorce, child custody, c...




Adams Schinzing P.A. in Saint Paul, Minnesota: . If you live in Merriam Park, Minnesota, and you are in need of family law representation, please cal...

[ 1 ] [ 2 ] [ 3 ] [ 4 ] [ 5 ] [ 6 ] [ 7 ]