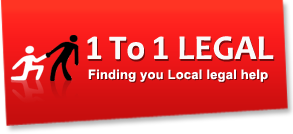 >> Looking for UK Law Firm Reviews <<

If you've come to this US version of our site by mistake and you're looking for help finding a law firm in the UK - then here are some great starting points. These are reviews of UK law firms:
Thompsons Solicitors Scotland Review
: Thompsons Scotland was only set up as recently as 1979 in Glenfinlas Street, Edinburgh. Then there is www.thompsonslaw.co.uk which seems to just link to all the other sites they own. It may not mean what you think though. There are only a handful of firms out of the hundreds...
Taylor Bracewell Review
: When relationships break down, often there are more than just the two people affected and the considerations are far reaching. Whether you're married, living together, separated, a same sex couple, etc. So are they simply different? In 2014, 2015 and 2016 Taylor Bracewe...
Taylor Rose TTKW Solicitors Review
: However: class="infoquote "Our lawyers are not your typical 'stuffy' solicitors and we recognise the stresses and strains clients invariably feel at the point they wish to instruct a solicitor."< div> A very direct reference to the notion that the many law firms ...
Robson & Co Solicitors Review
: Certainly, we think it is a good sign of a good firm when they do take on such cases, because they are often tricky - especially in the area of evidence - so it indicates a firm that doesn't mind a challenge, and who very likely has a real interest in helping people. A...
RJ Gill Solicitors Review
: At the moment it is a totally different company based overseas, but you never know. This is not to say that you'll get a bad outcome. However they may very well have a problem with paying out £6000 to you and £4000 legal fees if they feel those legal costs have b...
RG Solicitors Review
: As always, we recommend that you bookmark the site once you know you are on the correct one.. They get involved with regular business-to-community charity work as well though, with a fundraising 'It's a Knockout' event this year. One rather large difference between this...
Qdos Legal Services Ltd Review
: When the SRA starting allowing the formation of http: www.lawsociety.org.uk support-services advice practice-notes alternative-business-structures " Alternative Business Structures< a> (ABS) Qdos were able to expand and recruit experienced solicitors with expertise in com...
Marcus Andreen Business Law Review
: His website states an estimated saving of around 25% to 50% when compared to that charged by full service, general law firms. Established in 2004, with the objective of offering small businesses and entrepreneurs a cost-effective counsel-type service, Marcus Andreen had...
Mancini Legal Ltd Review
: First, a lot of firms say they you can phone email them 24 7. Most firms would rather you stick to the few hand-selected comments they've chosen and stay away from independent review sites. happy to recommend ..." "... Mancini's charity work is far too understated in my ...
MacLachlan Solicitors Ltd Review
: But Debt Recovery, Employment Law, Motoring Offences, Powers of Attorney and Residential Property are a mix we've never seen at any other law firm, ever. we will be using your practice again."< div> What you might find odd is that there are zero reviews of the firm acr...
Law In Cornwall Review
: Of course, always check about the final fee conditions of that. 'No win no fee' is not the same thing as '100% compensation', despite both being thrown around in various law firm's adverts. They cover the usual personal injury types of claims, such as work accidents, ac...
Lambertpugh LLP Solicitors Review
: What do they offer? Lambertpugh first and foremost do conveyancing. The site says that the quotes are 'free', but really, we've never seen a firm that charges to give you a quote. They operate out of their Norwich office, but like the majority of conveyancers they ...
McShanes Solicitors Review: Rory McShane has a QUB BA Diploma in Social Studies, is a solicitor in both Northern Ireland and the Republic of Ireland, has been President of Law Society in Northern Ireland, and is responsible for litigation, commercial property, public and administrative law, asset...


KTP Solicitors Review: They also try to avoid court where possible, resorting to mediation - especially in family law cases. This is typical practice though and they should give you a detailed run down of any potential costs to you. But, what's in a name? KTP don't even rely on a fixed location, r...


Jefferies Solicitors Ltd Review: They point out that things such as depreciating value of the car, road tax increases, and so on are yet to be discovered. The main people to note would probably be Michael Jefferies (Managing Director), Nina Ramsden (Director), and Kathryn Harland (Personal Injury Solic...


Jackson Lees Solicitors Review: When the firm was part of the Quality Solicitor brand, the typical QS address of www.qualitysolicitors.com jacksoncanter redirected to www.jacksoncanter.co.uk, as did the www.jacksoncanter.com version. But with a number of large, well-established firms collapsing in recent y...


Hartley Bain Solicitors Review: They are also located near to Stratford Underground and Maryland station making them easily accessible from wherever you are travelling. They cover various case types for businesses and private clients: Civil Litigation - dealing with a dispute between individuals ...


FamLegal Family Legal Solicitors Review: Where it is possible they always endeavour to help clients to resolve their issues away from court, by way of negotiation, mediation or roundtable meetings. She was thorough and methodical in her approach and was very supportive throughout the court process. They also advise...
Huneewoth Solicitors Review: The instant assumption is that Mrs Huneewoth (yes, from our research we discovered she is a 'Mrs' and apparently prefers 'Anu' to Anupamah) apparently left a stagnant firm with problems to set out on her own. This week I was asked why all the reviews I write are mostly posit...


DSL UK Debt Collection Review: They state that their customers continue to recommend them to other businesses because of this. Amongst DebtSolve's services is the Quick Check facility. But I don't even know what traditional fish and chips means at my local chippy. However, www.dsluk.co.uk and www.dsl...


Countrywide Conveyancing Services Review: Well, I'll start off this article with something very positive to say ... When you first arrive on any of Countrywide's websites (there are a few) you will usually be greeted with an opening paragraph such as this one: class="infoquote "Countrywide is the largest resi...


Cubism Law Solicitors Review: no, that wasn't a compliment. Andrew was formerly a partner at Field Fisher Waterhouse, but decided to create something that was not based on the traditional partnership structure: class="infoquote "Our aim was simple; to free our partner-level lawyers from the daily g...


Claims Funding UK Review: Then after the legally mandated 'cooling off' period, the funds will be transferred. With many treatments and procedures under the NHS having huge waiting lists, or sometimes not being covered at all in certain areas - having the option of private healthcare would be gr...


CBTRL Review: Obviously they believe in getting into the recovery stage very quickly after identifying the problem and have extensive experience in the treatment of emotional and psychological symptoms. Clinical supervision, PGCE, MBACP(accred), AMBICA, UKRCP - Clinical Therapist. The co...


Brearleys Solicitors Review: For example, when you see four staff members - Jane Leadbetter, Neilka Holman, Emma Clough and Philip Scott - staring back at you from the Child Law section, it can't help but give someone considering such difficult action a bit of comfort and encouragement. Law firms ...


BMD Law Solicitors Review: But beyond that, we get the impression that their business arm is pushing out towards more of a business 'community' in the area. For example, they are sponsoring a http: www.liverpoolfashionandbeautyawards.co.uk " Liverpool Fashion & Beauty Awards< a> with clips pop...


Blain Boland & Co Review: Moreover, they also handle some case types that we rarely see targeted elsewhere such as Ecclesiastical & Canon Law. If you search for information on the firm you'll see the current Limited name was created as recently as 2008. But with all the new opportunities out th...


Barrister-Direct Limited Review: Then, should your claim actually go to Court, you will continue to be represented by the same people you've already been working with. They are not a traditional law firm, so whatever pre-conceptions you have about dealing with legal professionals - working direct with a bar...


Atkinson Rose Solicitors LLP Review: His bio on the firm's website explains the experience he's gained in various large and small law firms during the 10+ years since qualifying as a solicitor. This one caught our eye especially: class="infoquote "Our client was on a work trip abroad where her manager act...


Ashworth Motoring Law Review: See the video embedded above or their YouTube channel for more information. One of our favourite quotes from the Ashworth website, is: "Our specialist motoring law solicitors continue to be at the forefront of innovating unique and successful driving defences which man...


Ashmans Solicitors Review: We've issued praise and criticism where appropriate, but have always tried to cover the things relating to the firm as a whole. Usually, this would lead me to believe that the firm was more concerned with ranking extra content pages on search engines than providing visitors ...


Amnesty Solicitors Ltd Review: Anyway, they were surprised to find that most of the immigration firms they contacted would not help. Neither seem to be written by the firm themselves but rather by National Solicitors. There's certainly plenty of room at the front. Lastly, we should also point out th...


Almond Solicitors Review: But rest assured, one nearer the main bus stations and train terminals obviously stands a better chance. The original setup was Droylsden, Heaton Moor & Oldham. In fact, they state experience in Personal Injury, Wills & Probate, Flight Delays, Civil Litigation, Clinical...


ACS Accident Claims Scotland Review: Make sure you find out what these are in the early stages of researching who to use. However, please remember that no win, no fee means no fees if the case loses. There are quite often fees if the case wins. Whilst these may seem shamefully viral-targeted headlines ... But f...







Recommended Firms: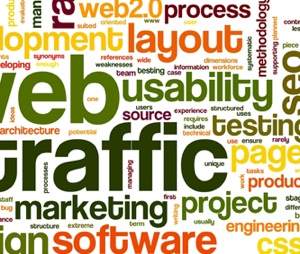 Social Media for Law Firms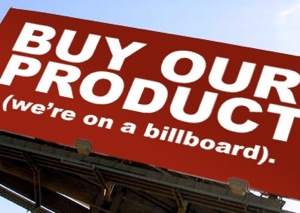 Referral Services for Law Firms
Lawyer Marketing Blog
RW Lynch
: Keep a working listing of your referral sources and thank them by internet hosting dinners or sending vacation items. . He was below some hearth by the Caps marketing man. Lead Conversion is the most missed space at most regulatio ...

Boston Info Security
: You need to implement a method that includes on-line press releases . weblog posts. whitepapers. digital renderings of speech presentations. and more. Positioning Attorneys as Business Leaders. Your firm just isn't even a part of the discussion fo ...

Chicago Lawyer Images
: It has amazed them how totally different industries can benefit in another way by barely tweaking their internet advertising strategy. B2B corporations that blog not less than twice a month get 70% extra leads from their web sites than corporations ...

The Importance Of Legal Marketing For Attorneys
: Be taught first-hand what's working for the competition and what really is a proper amount of time. cash and resources for your practice. Read the piece and see if you happen to can see the place good consumer service for a lawyer overlaps with runn ...

Glendale School District Monitoring Students' Social Media With Geo Listening
: For instance. you may tweet or post an entry to your Fb web page that directly promotes an interior page of your web site. or certainly one of your blog entries. The Board of Governors voted to withdraw Proposed Advisory Opinion A-12-1. wh ...

We
don't
believe the mantra
"Any publicity ...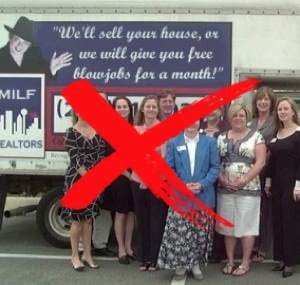 ... is good publicity"
.