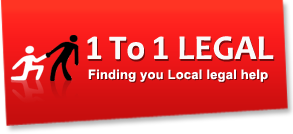 >> Looking for UK Law Firm Reviews <<

If you've come to this US version of our site by mistake and you're looking for help finding a law firm in the UK - then here are some great starting points. These are reviews of UK law firms:
Trust Inheritance Ltd Review
: The article we wrote just before this one was about a solicitor with 5 star reviews for being an excellent dog-friendly restaurant. They also offer a fully online service called a DIY Probate Toolkit at a fraction of the cost of the managed service. Unfortunately the tem...
Thorpe Wilson Solicitors Review
: For example, Asda do not 'specialise' in Cereal, Milk, Chocolate, Underwear, Toys and Bottled Water. when there is only one actual qualified solicitor at that firm to handle them all. So whether your case is an injury at work, in a car, or on a pavement - the core practice i...
The Injury Solicitor Ltd Review
: No win, no fee and 100% compensation are two very different promises. As mentioned in the news article, the main solicitor Elena Manukyan: class="infoquote "trained, qualified and became one of the youngest partners at previous personal injury firm"< div> Ten yea...
Taborns Legal Business Review
: Otherwise all we would list for you are the large brand named multi-office firms - and that too is not always the best fit or even available in the more rural areas. Taborns is therefore much more of a business legal solutions provider than just a case handler . Sadly...
Stenfield Solicitors Review
: It's not uncommon for a firm claiming 'founded in the 1800s!' to consist mostly of solicitors with only a couple of years' experience. However one was by a third party who's own solicitor lost against Stenfield, and the other didn't leave any helpful comments about what was ...
Simons Rodkin Solicitors LLP Review
: Always be aware that a law firm should never ask you about bank details in an email if you get one. That last snippet for example indicates that whoever took the reviewer's call must have listened properly and for some time . A quick note on navigation. We also saw tha...
Springle & Co Solicitors Review
: When comparing any firm there are many resources online to help. By reducing wasteful overheads, we can improve personal client service. Springle & Co. However that should really be the lowest possible standard or just the first rung on the Estate Planning ladder. I didn't. ...
Serious Law LLP Review
: We manage their affairs to provide them with a future that is financially secure."< div> Naturally with such generic terms in the company name we did some digging about navigation. Plus one of the main measuring bars of the legal industry (The Legal 500) " praises the...
The Search Bureau Review
: But it's surely a fair one. The official site which we link to above is www.searchbureau.co.uk but www.thesearchbureau.co.uk will also redirect you there. class="infoquote "Using our powerful IT systems we are able to streamline the whole search process so you can n...
Robin Somerville Direct Access Barrister Review
: None of the inputs are marked as to whether they are *required information or not. Some are not Direct Access qualified and whilst they will talk to you about your case - they will then tell you of local solicitors you need to hire first in order for them to then hire that b...
Richmond Legal Ltd Review
: class="infoquote "We can offer fixed fees if you are not eligible for legal aid"< div> This is another statement that might look perfectly normal to most people but really stands out to us. It's pretty bleak though and only getting worse. Whilst people may be qui...
Reid Black Solicitors Review
: It simply means that when we researched the firm at the time they came up as being a good firm, covering a good range, with little or no complaints registered on forums or with the relevant organisations. One last clip from the firm's own website showing a further servi...
RD Costings Review
: The compensation settlements are also not purely based on lost wages or an individual injury such as you'd get with a whiplash claim after a car accident. When you see firms stating "no win, no fee" across their site, that doesn't necessarily mean there are no fees a...
Pump Court Chambers Review
: Having worked in that environment, this often caused friction. These are not just other offices of the same group of barristers. Prior to this new setup, quite often the first time a client would meet their barrister is about 10 minutes before walking into the court room. Ag...
Penn Chambers Solicitors Review
: At a very difficult time he remained clear thinking when emotion was getting in the way of my better judgement."< div> But according to our poll last year, less than 19% of you trust company testimonials on websites. The software and systems are all easily available the...
Penerley Lawyers Review
: You don't actually have to be a qualified solicitor to sell someone some employee contract templates or provide advice on setting up your small business. Their site is https secure for submitting your personal details on their contact form. The branding is very uniq...
OTS Solicitors Ltd Review
: However there are some firms that may look like they cover many areas of law but are still 'specialists'. class="infoquote "our team of solicitors are described as 'professional' and 'extremely knowledgeable'"< div> In every area of the UK there are various ...
OJ Solicitors Ltd Review
: Many people believe they mean the same thing, but they don't. For example, if a firm does not actually state Medical Negligence as a case type they handle and have at least a few paragraphs talking about it - it would be best to move on to the next firm. 100% compensation p...
NV Legal Ltd Review
: They're mostly https: www.theguardian.com money 2019 aug 24 the-45000-deposit-for-our-first-home-was-stolen-and-the-banks-did-nothing" aimed at property matters< a>. The fact NV Legal is already doing this is a great indicator of a firm with both the mindset and resourc...
MTA Personal Injury Solicitors LLP Review
: So that's a good indication they've handled quite a few cases in their time. If you're still struggling to decide between various firms, there are other things you can check independently too . They are trying to get your details in order to sell them on as a 'case lead' to...
MGBe Legal Review
: With generic terms in the branding such as 'legal' we do often see people making mistakes such as searching for 'mgbe law' instead and trying various domains with those typos. From the queries we've seen on our site this generally applies to Motor Offences, Criminal Law, Con...
McEwan Fraser Legal Review
: Such availability by McEwan Fraser during a very stressful process hasn't gone un-noticed as you'll read in most of the comments across review boards such as Trustpilot, Yell.com, Yelp and Google. If anyone emails or phones you about payments or bank details - do not...
Mason Bullock Solicitors Review
: If you ever want to look up the specialties or qualification dates of the solicitor you are thinking of using, there is usually that information on the firm's local Law Society website. The same goes for employment matters where not only the amount is important , but h...
Linkilaw Solicitors Review
: Granted it's definitely taken alot more time than in other industries. But law firms are starting to realise that telling people they've been established for over 150 years no longer impresses. But it's certainly up there on the list. The old address of www.linkilaw.com sti...
Lindsays Solicitors Review
: instead. But in recent years law firms that deal in property matters https: www.express.co.uk finance personalfinance 1251363 mortgage-scams-expert-property-owners" have been targeted by scammers heavily< a>. class="infoquote "We have four offices located across Sco...
Levins Solicitors Review
: A last word from the firm's website referring to the pros of using a firm more on the outskirts of Liverpool: class="infoquote "with no city centre overheads to pay, we offer the expertise of a big firm without the expense"< div> . But they do have a
Kudos Legal Ltd Review
: For all we know, Glasgow are getting all the good reviews and Preston are simply average. Your preferred English law firm may not be the best choice for that highland cow holiday incident in Inverness. communicated well at each step of the claim" - "Excellent service. ...
Khan Law Review
: It may therefore be a good idea to bookmark the correct site to come back to it easier later. 100% compensation means there are no fees to you whether your case wins or loses. class="infoquote "Raees was awarded the 'Rising Star in Law Award' at the prestigious Sco...
Jacobs Law Solicitors Review
: If you flick through the data for Jacob's, you'll see they have solicitors from almost every decade over the last four of them. You'd think that would be a universal trait by now, but it's not. Some go too far such as listing favourite colours. You can get a 40-year-exper...
Ian Mallon Solicitors Review
: Just make sure to watch carefully at the website address and email reply names that pop up during your case. Ian Mallon's website also has a Polish translated section showing an interest in their local population. However the staff profiles on this firm's site ...
R James Hutcheon Solicitors Review
: There is an unbelievably huge number of personal injury firms out there. Those are normally easy to spot though. We would therefore recommend bookmarking the site if you plan on returning to it just in case. R James Hutcheon Solicitors don't go that far , but they do have...
Howe + Co Solicitors Review
: class="infoquote "Extremely professional, focused and experienced solicitor" "we're grateful, you are our life saver" "reception are always calm & on hand to help" "go above and beyond to ensure they provide professional service"< div> The majorit...
Hawkridge & Company Review
: So what should you look out for? One thing that often bugs us is when a firm says they are 'award-winning'. These kinds of things are not automatically given to new firms or anyone that simply signs up to that organisation. Always make sure you're on the correct websi...
Pacific Law Review: This new offering is a specialist Estate Planning service including Wills and Probably matters. Pacific Law is very new addition to our database of law firms and they are a very new firm as well. We've also seen dozens of negative reviews followed by comments from the firm...


Hampson Hughes Solicitors Review: Whilst mostly conveyancing firms get targetted by scammers, you never know what's around the corner.. We don't like them for various reasons such as often being misleading and helping reduce claims to simply being about money. If you look up the https: solicitors.lawsociet...


Frank Rogers Law Ltd Review: The https: solicitors.lawsociety.org.uk office 1320 frank-rogers-law-ltd" page for this firm< a> will provide you with several links to look information about the practice, people and cases worked on. class="infoquote "Notices of Intended Prosecution can be defecti...


Fieldfisher LLP Review: If you've used our site before to find legal help in your area, or if you've simply read through a few of our review articles - you'll have noticed that we tend to recommend and discuss firms that are apart from the typical high street offering. class="infoquote "At F...


Education Law Service Ltd Review: But if you make sure to have the 'Ltd' part at the end of the name when searching, you should get the correct firm to pop up. It's just that people are much more likely to jump online to rant or rave about their new toaster than they are about such personal matters. But just...


DV Solicitors Review: We didn't just add them because of some positive reviews and the fact they handle cases in Pakistan. For example in tax HMRC matters you may save a lot of time and money by using an accountant rather than a law firm if your type of case allows such. A quite note...


DFA Law LLP Review: Our experienced lawyers have the knowledge and expertise that can help you."< div>. A really good mix of old, wiser heads running a firm that still has some young-blood eager to prove themselves. amazed how responsive and reliable Amy was throughout every step of the process...


BLZ Solicitors Review: If someone seems genuinely interested in your case it seems to really, really count. Not their secretary or junior staff who joined the firm yesterday. One solicitor has experience with the immigration process whilst the other originally worked for the 'enemy' - i.e. So if t...


Bilkus & Boyle Review: we are proud to serve the community and clients all over Scotland, UK and abroad"< div> These days there are dozens of review forums online such as Google Reviews, Yelp, Trustpilot, Yell, etc. So where else can you search? class="infoquote "... A quick note ...
Catteralls Solicitors Review: class="infoquote "Our highly skilled team are specialist solicitors who cover family law, child-care, wills & probate, litigation & disputes, as well as employment law, and many more."< div> These sorts of statements are the ones we usually advise people to pay cl...


AWH Solicitors Review: If you click on each person's name you can also see their qualification date and specialist areas. www.roebuckslaw.co.uk or www.carterlaw.co.uk), we would definitely recommend bookmarking the firm's website once you're on it just in case. Of course, most people won't have an...


Avery Walters Solicitors Review: You can click on each person's name to see further details about their chosen fields as well. However, you need the stable balance of experience in each firm as well to help things run smoother and stay focused. This article is only about the Avery Walters side though and th...


Aspire Licensing Review: Their website is https secure though for entering your person details in the contact form. They are therefore not registered with the Law Society of England & Wales or the Solicitors Regulation Authority (SRA). There is a firm called Aspire Law but that's a totally differe...


Asghar & Co Ltd Review: The website is https secure so should be fine for entering your personal details on the contact forms. Asghar & Co first caught our eye as being a larger firm that still handled Legal Aid cases. For example many legal professionals are signed up with a local Law Soci...


Argue & Co Legal Review: Litigation issues tend to follow the same pattern though and most Personal Injury firms will cover the majority of types. If this were a Family Fortunes game, the top answer as to why someone chose a firm would be ethusiasm. A quick note on navigation. You'll just see a...


APS Legal & Associates Review: The main website is www.aps-legal.com and www.aps-legal.co.uk will redirect you there. Whilst a quick glance of their website may make it appear as just another Will Writing service, there are actually quite large differences between the setups behind each of those web...


Apprise Legal Services Review: So how can you tell the difference? Once source we often quote is the various Law Societies that legal professionals can sign up with. However if you own a business, have an ex-wife, children, life insurance, etc. class="infoquote "The firm has many years of experien...


Allsop Durn Solicitors Review: We're sad to say that our own native (Scottish) Law Society could learn a thing or two from the English Welsh setup. So does that make us bias enough to throw away 20+ years of impartial article writing? Well, if we've seen fit to add a firm to our network in the first place...


Aina Khan Law Ltd Review: You can therefore do this with most firms you're researching if they are making large claims without providing clarifications. 5,000+ cases. But what does that actually mean? How many firms are in this never-mentioned list of 'leading firms' for that practice to be one of ...


Aconveyancing Ltd Review: People are handing over their deposits to fraudsters sometimes based solely on an email. On the face of it though, Aconveyancing very much seem to have the experience, client reputation, and goals they claim. These can save you quite a lot of money by simply processing the ...


ABS Lawyers Ltd Review: So always make sure you're on the correct site and never discuss payments or bank details via email . There are also many things between the lines that the regular consumer might not notice - but we do. Lastly there are firms that write statements such as the one from ...


5 Essex Court Review: Many of our barristers are qualified to accept Direct Access instructions."< div> That's from the firm's own website which also goes on to discuss the relevant fees, advantages and types of cases. https: www.legal500.com firms 9330-chambers-of-jason-beer-qc 9330-londo...







Recommended Firms: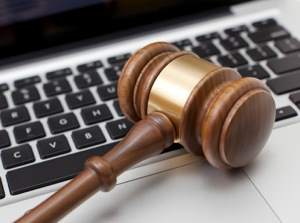 Social Media for Law Firms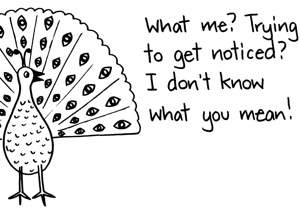 Referral Services for Law Firms
Lawyer Marketing Blog
RW Lynch
: Creating Sales content material requires a unique mindset and method than creating Advertising content material. as a result of it will likely be deployed only for one client and solely on one designated event. If your lawyers ha ...

Boston Info Security
: Internet-based promoting allows for much more accurate and up-to-the-minute efficiency metrics and so the pricing may be adjusted on a much more common basis. they've labored in-home as each a lawyer and legislation agency adver ...

The Ethics Of Social Media Marketing
: Whether it's your blog or your whole observe built around a really particular market. it's clear there are major advantages to nurturing your area of interest. and they're only simply seeing the tip of the iceberg now. Placing iss ...

We
don't
believe the mantra
"Any publicity ...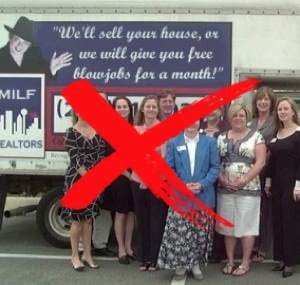 ... is good publicity"
.