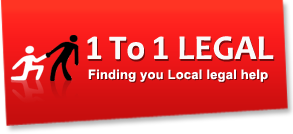 >> Looking for UK Law Firm Reviews <<

If you've come to this US version of our site by mistake and you're looking for help finding a law firm in the UK - then here are some great starting points. These are reviews of UK law firms:
Thompsons Solicitors Scotland Review
: www.thompsons-scotland.com, www.thompsons.law.com, www.thompsonsmedicalnegligence.com and so on - none of which work. On top of that, there is a range of related websites such as www.thompsonstradeunionlaw.co.uk with more information about their Trade Union work. and I...
Taylor Bracewell Review
: they offer to advise you on property, money, pensions, business interests and many other facets of dissolving a relationship. They cover six main areas of case type: Business Law, Personal Law, Family Law, Dispute Resolution, Charity Not-for-Profit Law, and HR Employment...
Taylor Rose TTKW Solicitors Review
: When considering whether we should recommend this particular firm to people , the first thing we noticed was that they didn't seem to have the greatest scores on common review sites. They are relatively a large firm, but we've never found them aloof. So much so, that...
Robson & Co Solicitors Review
: Also, according to Edward Hasted -- the author of The History and Topographical Survey of the County of Kent (1778–99) -- a French fleet approached Hythe in 1293 and landed 200 men, but "the townsmen came upon them and slew every one of them: upon which the rest of the fleet...
RJ Gill Solicitors Review
: It also re-iterates a statement seen elsewhere on the site that color="green "it's better to be smart and creative rather than loud and aggressive" < font>. Other solicitors at the firm include Anthony Scully, with over 20 years' experience dealing with personal injur...
RG Solicitors Review
: I don't think the general public realise how hard it is for solicitors to adapt into the new media age. On the face of it, therefore, there is a risk that people will jump to the conclusion of a firm trying to trendy-themselves-up. Whilst the firm spent their first dec...
Qdos Legal Services Ltd Review
: Qdos themselves have a range of businesses helping with various facets of running one. This certainly fits with their case range. It is part of the larger Qdos Group - a group of companies that provide insurance, consultancy and legal services to insurers, affinity groups, S...
Murray Hay Solicitors Review
: On their site they state abilities in Family Law including divorce, separation, cohabitation, pre-nuptial agreements, children, abuse and more. Really, the list is longer than this whole article. With very little information, a few nice pictures, but the focus on trying to g...
McShanes Solicitors Review
: Rory McShane has a QUB BA Diploma in Social Studies, is a solicitor in both Northern Ireland and the Republic of Ireland, has been President of Law Society in Northern Ireland, and is responsible for litigation, commercial property, public and administrative law, asset...
Marcus Andreen Business Law Review
: His website states an estimated saving of around 25% to 50% when compared to that charged by full service, general law firms. Established in 2004, with the objective of offering small businesses and entrepreneurs a cost-effective counsel-type service, Marcus Andreen had...
Mancini Legal Ltd Review
: So how do you tell the firms apart if they all sound so great? Well, we can hopefully help with that. So whilst 'founded in 2012' sounds inexperienced, the actual solicitors working there most certainly are. I will make a quick note about navigation though, as...
MacLachlan Solicitors Ltd Review
: One thing you might not have considered as a positive point, or even noticed, is the fact Maclachlans have a very unusual case range. However, if you http: solicitors.lawsociety.org.uk organisation people 477459 maclachlan-solicitors-limited?Solicitors=True" follo...
Lambertpugh LLP Solicitors Review
: The site says that the quotes are 'free', but really, we've never seen a firm that charges to give you a quote. They operate out of their Norwich office, but like the majority of conveyancers they can work anywhere in England and Wales. Even little snippets like this: ...
KTP Solicitors Review
: Obviously this is just advice. This does not mean no fees at all. Rather than a free coffee the next time you visit, though, they promise a 10% discount off legal services for those enrolled. Depending on the case type, they may keep some of your compensation as payment if t...
Jefferies Solicitors Ltd Review
: That means customers whose flights have been cancelled or delayed can claim up to 600 Euros from the airline. They point out that things such as depreciating value of the car, road tax increases, and so on are yet to be discovered. The main people to note would probably...
Jackson Lees Solicitors Review
: So, now everything seems to be accessible from that main website rather than spread out now. Obviously, it is now called Broudie Jackson Lees. The Jackson Lees Foundation is the firm's charitable arm to support disadvantaged groups within the local community. The addres...
ACS Accident Claims Scotland Review: The correct web address is www.accidentclaimsscotland.co.uk, but www.accidentclaimsscotland.com shows exactly the same website. But ACS say claims are no risk for clients and with no money needed upfront to pursue a claim. They promise no win, no fee like their southern...


Huneewoth Solicitors Review: 'He said, she said' conversations are not reliable sources of information. Therefore we are left with all the information above and our gut instinct about it. They use the word 'experienced' to describe themselves in reference to family law and immigration. Raj Law had ...


Hartley Bain Solicitors Review: Their approach means that they are consistent in the standard of excellence they bring to their service and flexible enough to build into each relationship value that is meaningful for each client. They operate on the principle that the needs of the client always come f...


FamLegal Family Legal Solicitors Review: Their ethos is that as a family solicitor they are there not only to provide legal advice, but to provide support, and to help make things better, helping you and your former partner separate with dignity whilst looking after your most important asset - your children. ...


DSL UK Debt Collection Review: They will usually be able to give you a wealth of information during the search too, such as CCJ history, Electoral Role Confirmation, Employment Verification, Company Directorships, Property Ownership and so on. Their Terms Check service is the first time we hear menti...


Countrywide Conveyancing Services Review: Of course, with a name like Countrywide Conveyancing Services there was never going to be a bunch of hidden extras like Will Writing or Tax Advice. We link to www.countrywide-conveyancing.co.uk from this page (www.countrywideconveyancing.co.uk is blank) but the main we...


Claims Funding UK Review: Their website states that applications are approved within days, and has full page flow-chart breakdown of the application process. We read through the FAQs, and a few points stood out to us. There are further explanations and details of this on the site. This usually ...


CBTRL Review: Counselling, PG Dip. Hence the web address of www.cbtrl.com is an acronym created from other recognisable industry-related acronyms. So, sadly, it is often ignored in cases where there are enough physical injuries to proceed on them alone. Trusting your memory to search for ...


Brearleys Solicitors Review: (i.e. http: www.jaynebrearleyandco.co.uk www.jaynebrearleyandco.co.uk< a> - certainly does not appear to be anything to do with them either. Whether this helps the firm stay grounded, demonstrates the firm's desire not to inflict costly parking charges on their clients, ...
Law In Cornwall Review: But specific to the type of area Cornwall is - they also deal in Holiday Park Law. They also cover the regular range of personal injury compensation claims available. They offer family law services such as divorce, children and family cases. They can work on appropriate clai...


BMD Law Solicitors Review: "The Process of Buying a Property", "Buying a House with your Partner: What you need to consider" and so on. They handle transfers of equity, investment properties, commercial properties, mortgage panel work, and all for a fixed fee. There is a section about their Family Law...


Blain Boland & Co Review: clear, practical, advice combined with an efficient and courteous service ..."< div> However what they don't make enough fuss about - and you might even miss it - is the wealth of basic, concise, and targeted articles they've created for both personal and business mat...


Barrister-Direct Limited Review: Then, should your claim actually go to Court, you will continue to be represented by the same people you've already been working with. They are not a traditional law firm, so whatever pre-conceptions you have about dealing with legal professionals - working direct with a bar...


Balfour+Manson LLP Review: There seems to be a league for legal professionals to play football against each other. They end up looking like your Dad dancing a wedding. Balfour + Manson have gone for a snappy, plain logo with a lowercased "b+m" . And the office in Carden Place is perfect for us, ...


Atkinson Rose Solicitors LLP Review: Considering how much of our lives revolve around work - that's a curious thing. First let's look at who you get from this particular specialist employment firm. This one caught our eye especially: class="infoquote "Our client was on a work trip abroad where her m...


Ashworth Motoring Law Review: So the prospect of a fixed fee arranged in advance with payment plans offered - certainly appeals to us, and is just one of the positive reasons we are happy to bring Ashworth Motoring Law to you. The domain name for this firm is quite long and currently does not use th...


Ashmans Solicitors Review: Please note that whilst www.ashmanssolicitors.co.uk displays the exact same information as the .com, neither www.ashmansolicitors.com or www.ashmansolicitors.co.uk display anything at the moment. They kept me informed of my case throughout and I was overjoyed with the outco...


Amnesty Solicitors Ltd Review: They were married in Scotland but chose to live the first 5-6 years in the USA. Anyway, they were surprised to find that most of the immigration firms they contacted would not help. But the information quoted above is far more impressive in my opinion . The same goes f...







Recommended Firms: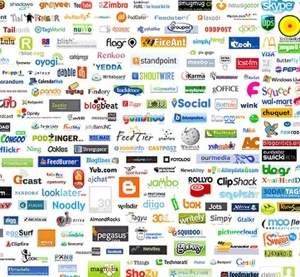 Social Media for Law Firms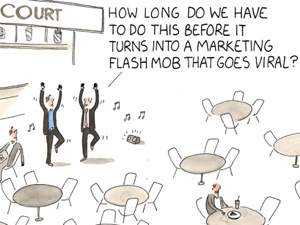 Referral Services for Law Firms
Lawyer Marketing Blog
RW Lynch
: The more activities you choose. the extra clients and income you'll herald. Though the options for a domain identify are limitless .and might be bought for a couple of bucks). the proper area title in your regulation agency is typically very restric ...

Boston Info Security
: The panel determined that the weblog was an advertisement and upheld the disciplinary charge finding the lawyer did not comply with the promoting guidelines. In terms of web advertising you know that certain tactics and strategies might be simpler i ...

Chicago Lawyer Images
: Running a blog is all about networking. not advertising. It's free so as to add your online business to Google+ Local and provides you with the chance to be discovered for local searches .which is a majority of the looking that's carried ...

The Importance Of Legal Marketing For Attorneys
: Be taught first-hand what's working for the competition and what really is a proper amount of time. cash and resources for your practice. Just a few easy however sensible strikes later .registering a domain. beginning an electronic mail publication ...

Glendale School District Monitoring Students' Social Media With Geo Listening
: IMS Well being they believe. nonetheless. that the expansion in native advertising goes to power the Court's hand earlier than an excessive amount of more time has handed. The opinion also concludes that a lawyer could not purchase one other lawyer' ...

We
don't
believe the mantra
"Any publicity ...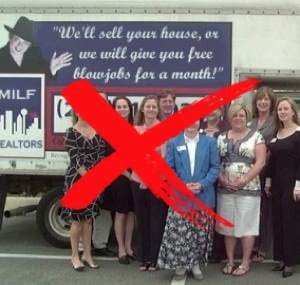 ... is good publicity"
.