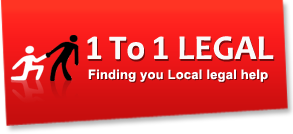 >> Looking for UK Law Firm Reviews <<

If you've come to this US version of our site by mistake and you're looking for help finding a law firm in the UK - then here are some great starting points. These are reviews of UK law firms:
Please check out the new
US Law Firm Reviews
section on our sister site.
ULA Solicitors Ltd Review
: We specialise in a wide range of services including Crime, Immigration, Personal Injury and Family."< div> It's something we've covered before, but the fact a firm states it handles a wider range of cases does not mean it cannot also still claim to be a 'specialist' fir...
Taylor Price Solicitors Review: But later on in the site they also state: class="infoquote "The management team spearheading Taylor Price Solicitors consists of legal professionals with over 45 years of combined legal experience"< div> Which is the main point to take away from this mini-rant abo...


Trust Inheritance Ltd Review: The Law Society of England & Wales is actually one of the best we've seen for this sort of user-focused data provision. The official site we link to above is https secure for entering your details in contact forms and is located at www.trustinheritance.com, with www...


Trojan Solicitors Ltd Review: There is a firm called 'trojan law ltd' also based in London, however we saw no apparent website for them to confuse matters. You could also get a 40-year-experienced solicitor from a 1-year-old firm. Thanks to the Law Society database you can check independently whether the...


The Injury Solicitor Ltd Review: This is quite justifiable in some circumstances such as for difficult cases including medical negligence, uninsured drivers, criminal injury claims and so on. But such ancient founding claims are really just marketing ploys. Such as: class="infoquote "We use the latest...


Stenfield Solicitors Review: We have niche practices, specialist consultants, barristers, and even non-law-firm related solutions to some problems such as debt or will writing. The majority preferred to read comments on third party forums such as Google Reviews, Yell, Trustpilot or Yelp. It's not uncomm...


Simons Rodkin Solicitors LLP Review: However, we also have experienced consultants in other areas of law."< div> Most firms will have some sales-pitch statement like this on their website about how great their lawyers are. But as our poll from a couple of years ago indicated - many of you don't trust compa...


Springle & Co Solicitors Review: Either national or local. Three, Google can be very difficult about law firm names and showing reviews. Not the totality of any plan. Those who did do any future planning (like myself) would typically get a quick, basic will written and take out life insurance using whatever...


Simper Law Ltd Review: For example if several people have said that they struggle to get through and speak to their solicitor - that's something to bear in mind and compare with. However the case range quoted above is not actually as diverse as it looks. We've also seen several negative ratings ...


The Search Bureau Review: But it's surely a fair one. It probably doesn't occur to employees of a firm to jump on the web to write a review about a service their company uses. class="infoquote "We know that our clients want a hassle free and transparent service and that is exactly what we have ...


Robin Somerville Direct Access Barrister Review: If you've used our search facility before, you'll probably already have noticed that we do not cram our lists with thousands of practically identical legal practices. class="infoquote "Robin Somerville helps businesses and professionals solve their legal problems."< d...


Reynolds Macdonald Solicitors Review: So if a legal service provider has few or even zero reviews, don't take it as a negative sign . Apparently people really are sending tens of thousands of pounds to the fraudsters without bothering to check with their solicitor about the payment change first. A 200-year-old ...


Richmond Legal Ltd Review: It's pretty bleak though and only getting worse. Most people may not know just how badly the goverment has stripped Legal Aid both in reach and in funding. This is especially true for Personal Injury and Immigration cases. That's because not all Immigration firms deal with...


Reid Black Solicitors Review: Obviously there could be mis-spellings of the Reid part with the whole 'i' before 'e' thing many of us still have stuck in our heads from school. Made my whole experience stress free." "Highly experienced staff have helped me massively" "Case was resolved quickly, ...


RD Costings Review: They don't promise you an ipad or a Sainsbury's voucher for making a claim with them. 100% compensation guaranteed means there are no fees if your case wins. Getting the right professional legal advice and related help such as from experienced counsellors can make a ...


Pump Court Chambers Review: But there are far more comments that we noticed, probably more so than most consumers would. For example when Pump Court write they are 'based in london and focusing on the South and West' - that really stands out to us as a very positive message . The members of a Chambe...


Penerley Lawyers Review: The official site we link to above is www.penerley.co.uk and www.penerley.com redirects you there as well. Never discuss bank details via email with anyone. But so far we've not seen anything too extreme such as beanbag chairs in the conference room. class="infoquote ...


Pacific Law Review: So public comments from previous clients will probably not be available for some time. This is because whilst people are very happy to jump online and give praise about their new toaster - they are less likely to rush to a public forum to discuss how their recent divorce, ...


OTS Solicitors Ltd Review: (Wherever that expression came from.) class="infoquote "OTS Solicitors is a well-known firm of UK immigration, Employment, Family and Litigation Solicitors, and the leading authority for many TV, radio and newspaper organisation"< div> Whilst many people will jus...


NV Legal Ltd Review: It's quite common for firms to use marketing jargon to obscure their real experience levels. The law firm then pursues the third party, or more often their insurer, for compensation. Something we've been trying to encourage firms to focus more on is the concept of rehabilit...


Milners Solicitors Review: class="infoquote "At Milners solicitors we offer a free initial consultation where you can speak to a member of our specialist team."< div> This may sound like an offer you'd expect from every law firm these days. Add to that people messing with things like using ...


Michael Leighton Jones Review: This is very different to a firm that offers a wide range of case types handled, but ALL of their solicitors try to handle ALL the different types of cases. Plus, how old the building or the brand name is has no bearing on the years of experience your solicitor may have . A...


MGBe Legal Review: The main website is currently www.mgbelegal.com as we've linked to above. The page also lists Gabriella as a consultant for SLIG Law LLP, Arnold & Porter Kaye Scholer LLP, and Fadiga & Co Ltd. Also, MGBe Legal is the trading name of M&G Bettiga Limited if you see it co...


Mckie Legal Review: There are plenty of things you might not have thought of though that can identify a firm as offering more than another. We've covered many firms that proudly start off their website's sales pitch with 'as a large city firm ...' or something similar. It means that law f...


McEwan Fraser Legal Review: class="infoquote "Our staff are fluent in 10 foreign languages to deal with our growing number of international buyer enquiries."< div> . No-one seem...


Mason Bullock Solicitors Review: class="infoquote "...we'll advise on whether you can negotiate a better settlement package and whether payments are being made in the most tax efficient way."< div> This is another statement that may not stand out to general consumers, but does to us. Mason Bullo...


Linkilaw Solicitors Review: So what does the firm's site say about their goals going forward? class="infoquote "Bridging the gap between business and law, we advise anyone from start-ups through to established entrepreneurs."< div> With the ever increasing amount of free articles, document t...


Lindsays Solicitors Review: So in true internet-style, those people came onto the review boards to bad-mouth the firm assigned to sell the property. Search engines seem to bring up the correct firm no matter what variants we used. By that we mean there are many websites out there set up to look as thou...


Levins Solicitors Review: The firm do cover a wide range of legal matters including Civil Litigation, Conveyancing, Crime, Divorce, Personal Injury, Wills and Probate. We've worked with Levins Solicitors for several years now so obviously we have a very positive opinion of them as a firm. ...


KRS Estate Planning Ltd Review: As the firm we're talking about here deals exclusively in Estate Planning matters , this isn't as much of a concern. Like most people though, we're more interested in any negative comments to see if there is a common theme to be aware of - such as poor communication, pric...


Khan Law Review: For us, a specialist focuses on an area of law in order to build up a huge amount of expertise and experience whilst constantly keeping up with the latest news and changes within that area of law. There is also a Khan Mather, Aina Khan Law, Ali Khan Law, and more. It m...


Jacobs Law Solicitors Review: You can get a 1-year-qualified solicitors handling your case at a 200-year-old firm. So that makes it less helpful in distinguishing between firms when you're weighing up the pros and cons. So having direct contact details for every lawyer at the firm listed on their site is...


Howe + Co Solicitors Review: For a start, when we entered Howe & Co Solicitors into a search there were three other firms with similar names that popped up as well. Let alone the actual people trying to get in. One of our staff worked in immigration (Liverpool) for about a year and confirms it can be a ...


Hawkridge & Company Review: class="infoquote "you will be able to talk through your options with a knowledgeable, friendly solicitor at a time to suit you"< div>. It's definitely something to keep in mind whenever you're checking for reviews about any firm that handles property matters. As alr...


Fulton's Solicitors & Estate Agents Review: Just https: www.lawscot.org.uk find-a-solicitor ?Name=fulton&Postcode=&type=firm" some search results< a> class="infoquote "We have been helping our clients from our base in the south side of Glasgow for many years."< div> That's a line quoted from the Fulton's...
HooperHyde Review: (5x2=10) That's another great use for the law society website because you can check the actual expertise and experience of individual solicitors within the firms. A quick note on navigation. That's very clear and easy to understand. Sometimes it can be quite ben...


Fieldfisher LLP Review: Such firms we often say can lose that personal touch and reduce complaints from unhappy clients to mere collateral damage, rather than a serious blot on their reputation. So what are people saying about the actual service on public boards? class="infoquote "not just ...


Fair Result Ltd Review: Enquiring about and researching what avenues are available should be anyone's first point of call before actually starting to weigh up which firm out of those options to use. A big part of their setup seems to be that they will only work with reasonable people. Althoug...


Education Law Service Ltd Review: The first quote in this article was from the Education Law Service Ltd's website. Some other resources will pop up as well that might be helpful with some of the basics at least, including www.childlawadvice.org.uk Plus some organisations that may not be able to h...


Dylan Nair Solicitors Ltd Review: class="infoquote "We take the time to get to know our clients, work in partnership with them and are always striving for the best results."< div> There is a glut of people willing to share their feelings about any company or product online. They have a similar o...


DV Solicitors Review: Something you'd like to see in any legal practice you're thinking of using. class="infoquote "People rely on us, and we pride ourselves on our client-centered advocacy and representation."< div> The firm does have the usual testimonial page and it contains the u...


DisrepairClaim.co.uk Review: for damaged belongings, such as clothes and electrical equipment ... (No pun intended.) class="infoquote "The compensation you can claim is ... That means they do not have solicitors on staff but will take your details, discuss your case, then find a solicitor from th...


DFA Law LLP Review: A quick note on navigation. The www.dfalaw.com site is for a completely different law firm and several other possible variants people might accidentally try like www.dfasolicitors.co.uk were not owned by anyone. Whenever we discuss a firm that deals with property ...


CEL Solicitors Review: We therefore searched the various publications to check up on their claim. We typically don't quote reviews listed on a firm's own website (more commonly called 'testimonials') ever since our poll last year indicated that only 8% of people trust such testimonials on company ...


Catteralls Solicitors Review: But the reason we point out how easy it is to get mixed up is because this firm deal with Property Conveyancing matters https: www.lawgazette.co.uk news police-warn-solicitors-about-phishing-scam 5106839.article" which have been the increasing target of scammers for years...


Branch Austin McCormick LLP Review: The legal industry seems to be treated quite differently to others. For example, at the time of writing the firm lists Steven Gardner who qualified as a solicitor back in 1970, Tania Austin (qualified in 1984), Harender Branch (1999), Hal Branch (2001), Elliot Hammer (2014),...


BLZ Solicitors Review: One tip though is to make sure the free consultation is with a qualified professional. Here's a few of the things we noticed and hopefully some things you might be able to use as a bar to measure between others in the field. This is where the balancing act in your brai...


Bilkus & Boyle Review: The official website we link to above is www.bilkusandboyle.com but at the moment www.bilkusandboyle.co.uk does not redirect there. So where else can you search? class="infoquote "... But the client will generally blame their own solicitor. (Yes, it's that comparable.)...


Beers LLP Review: Make sure you know what site you're on and never discuss payments via email . . For example at Beers you'll see solicitors such as Paul Housego who qualified in 1978, Richard Jones (qualified 1996), Helen O'Leary (2009), and Sonia Hems (2011). class="infoquote "Estab...


Aspire Licensing Review: There are certainly more quality, cost-effective, and quicker solutions to legal problems these days. They are therefore not registered with the Law Society of England & Wales or the Solicitors Regulation Authority (SRA). We promote the same sort of alternative help in other...


Argue & Co Legal Review: Any half decent solicitor will explain if there are any success fees early on though. We've talked to hundreds upon hundreds of potential clients over the twenty years we've been working in the legal industry. But they really don't. Then there will be a fifty year establishe...


APS Legal & Associates Review: Unlike a single fixed firm with maybe a dozen employees, it's much harder to use testimonials or independent reviews when judging the merits of a nationwide collective of consultants. Plus many of the consultants have their own websites promoting their services. Once you hav...


Antony Hodari Solicitors Review: When it comes to legal firms we absolutely recommend reading reviews rather than flicking through star ratings alone. If you check on https: solicitors.lawsociety.org.uk organisation people 532203 antony-hodari-holdings-limited?Solicitors=True" the page for this fi...


Aconveyancing Ltd Review: You may very well get a forty year qualified solicitor at a 2 year old firm. Take Aconveyancing up on their offer: class="infoquote "we know the last thing you want during the conveyancing process is a property lawyer you can't rely on or can't get in touch with."< div...


ABS Lawyers Ltd Review: Two examples are Jenna Hargreaves and Dilip Raveendran, lawyers at the firm who qualified in 2010. Indeed the majority of comments we read were written very strangely. If not, try searching for a more local law society such as at the county or city level. Or two solicitors w...




Recommended Firms: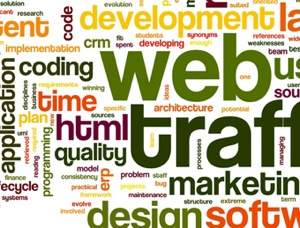 Social Media for Law Firms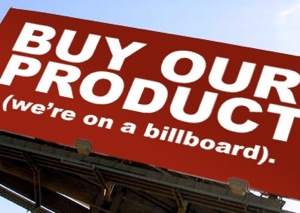 Referral Services for Law Firms
Lawyer Marketing Blog
RW Lynch
: Fresh content material on Authorized Advertising Reader by John Cunningham takes a look at the emergence of a brand new breed of regulation agency leader ' the law agency CEO. Keep a working listing of your referral sources and t ...

Boston Info Security
: they've labored in-home as each a lawyer and legislation agency advertising director. hired and fired for positions including marketing and intake. and served as an outsourced Chief Advertising and marketing Officer for regulatio ...

The Ethics Of Social Media Marketing
: Rainmakers will not be released by any firm ' grunts are. Your agency's e-newsletter may be cheap. reliable and when done right. a welcomed .not a pesky) type of advertising on your purchasers. Whether it's your blog o ...

We
don't
believe the mantra
"Any publicity ...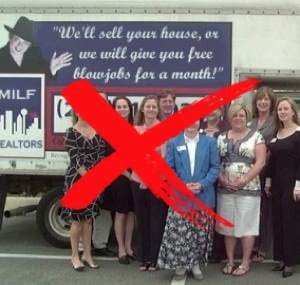 ... is good publicity"
.