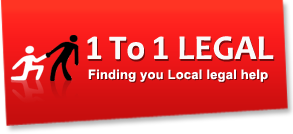 >> Looking for UK Law Firm Reviews <<

If you've come to this US version of our site by mistake and you're looking for help finding a law firm in the UK - then here are some great starting points. These are reviews of UK law firms:
White Collar Legal Review
: What first appealed to us with White Collar Legal is probably the same thing everyone who visits their website goes "... Plus with the huge cuts in Legal Aid every year, we certainly hope that more setups like the one Philip Nam has created start appearing across the ...
Thorpe Wilson Solicitors Review
: class="infoquote "At the centre of everything we do is a commitment to you, our client, to offer you the best possible service that we can."< div> The only way to really verify statements like this one is through comments by previous clients. This is usually throu...
The Johnson Partnership Review
: In fact during our initial search, the only review appearing to be about the correct firm was a 1☆ comment on 192.com complaining that the solicitor was too friendly with the police officers. Typically when we research a firm for one of these articles, there is a wealt...
The Injury Solicitor Ltd Review
: If you https: solicitors.lawsociety.org.uk office 2505 the-injury-solicitor-ltd" check the page for a firm< a> you'll be presented with contact details, addresses, alternate trading names, and links to check the individual details of staff at the office. Whilst it's not m...
Taborns Legal Business Review
: But Taborns has a very different approach to business law compared to the regular City-based commercial law firms. should bring up the correct website on search engines. On top of that, the cheaper service may be a legal professional that handles nothing but business contr...
Simons Rodkin Solicitors LLP Review
: But as they deal in property matters, we would absolutely recommend bookmarking the website to make sure you come back to the correct one in the future. However, we also have experienced consultants in other areas of law."< div> Most firms will have some sales-pitch s...
Serious Law LLP Review
: What's the difference between a 'serious' injury and a regular one? Two weeks of whiplash after a car accident can be handled by almost any firm because the amounts you can claim are practically set in stone. This is the same advice we've always given for people with Medica...
SBW Law Ltd Review
: As a very, very, very rough example: a good lawyer that takes 25% of a hard fought £5000 win is still a better option than a shoddy lawyer who takes 0% of a quick £2000 settlement. At this office the range of experience goes from Alasdair Brown who qualified in 1991 right ...
RSR Law Ltd Review
: Specialist Solicitor." with statements on how each relates to contesting a will. Google had only one review and whilst negative, it was one of those negative reviews that most people will probably ignore with an accusation that on calling the firm seeking a solicitor she got...
Redwood Collections Ltd Review
: Some are set up to send threatening letters and do some doorstep visits. One of the benefits of using a debt collection company such as Redwood over, say, a firm of solicitors - is usually savings in both time and cost . class="infoquote "An effective approach to debt...
RD Costings Review
: class="infoquote "The level of fees applied is dependent on complexity and resources required. They are not the same thing. class="infoquote "RD Costings ... A whiplash claim against an insurer where the third party has already admitted fault is pretty much a ...
Penn Chambers Solicitors Review
: One thing that made us feel a certain kinship with this particular law firm was their T&Cs section. You never know what's around the corner though and with the various alternative domains possible (e.g. Not all barristers are able to take instructions from members of t...
OJ Solicitors Ltd Review
: So a firm promising both does not necessarily mean a better outcome for you. Sadly, founding dates can be merely marketing ploys. For example, if a firm does not actually state Medical Negligence as a case type they handle and have at least a few paragraphs talking about it ...
NV Legal Ltd Review
: class="infoquote "With more than 20 years' experience, our solicitors are all personal injury experts with extensive experience."< div> Other important wording to watch for on any law firm's website are statements such as the above. There are quite a few independe...
MTA Personal Injury Solicitors LLP Review
: class="infoquote "If you or a loved one has suffered an injury due to the negligence of a medical or health professional then we may be able to help. All staff are very helpful and patient." "MTA Personal Injury was outstanding ... Most lawyers in the UK ar...
MGBe Legal Review
: With generic terms in the branding such as 'legal' we do often see people making mistakes such as searching for 'mgbe law' instead and trying various domains with those typos. But if you get someone not on the ball for your criminal defence or immigration - your whole life i...
McEwan Fraser Legal Review: And that was only on a £260,000 house. We could send you an email today that looks as though it was sent from an official @mcewanfraserlegal.co.uk email address with just the basic email software we have here. It's certainly something to bear in mind when checking out alter...


Alexander JLO Solicitors Review: are accredited by the Law Society as Family Law specialists ..." < div> Tens of thousands of solicitors and legal practices are listed in The Law Society's member directory. If you read the actual comments alongside ratings, you'll be surprised at how many "they only ha...


Linkilaw Solicitors Review: Just hang up and ring back on the phone number the solicitor originally gave you. But law firms are starting to realise that telling people they've been established for over 150 years no longer impresses. The internet provides access to information, stats, reviews and s...


Levins Solicitors Review: The branding logo of the firm states Levins Solicitors though and neither www.levinssolicitors.co.uk or the dot com are currently showing any website. Currently www.levinslaw.com is owned by someone else. We've genuinely seen one firm that stated they were 'continuing a 150 ...


Leech & Co Review: In this instance, you'll see Leech & Co's primary solicitor ( https: solicitors.lawsociety.org.uk office 472797 leech-co-solicitors-limited" Matthew Connery< a>) has been practising law since 1999 whilst another solicitor at the firm (Rebecca Schofield) qualified in 1998. ...


Lawcomm Solicitors Review: Lawcomm should also get a couple of thumbs up for having a proper Blog section. However we don't need to do that for Lawcomm Solicitors because despite being a property handling firm with hundreds of online reviews - they've somehow managed to maintain a reall...


Kudos Legal Ltd Review: We include general law firms, niche practices, sole practitioners, barristers, accounting services, debt collectors and more as each can help with various legal matters in different ways. The official www.kudoslegal.co.uk website is linked to above and www.kudoslegal.c...


Kings View Chambers Review: If you are a nurse or midwife being brought before the Nursing & Midwifery Council (NMC) as the result of a complaint or allegations of wrong-doing. Their focus is very much on defending people, but not just in criminal matters. There are other websites such as www.ste...


Kings Court Trust Ltd Review: Obviously there would have been a lot of changes soon after becoming an ABS, not least because capital investors Smedvig http: www.smedvigcapital.com smedvig-capital-backs-second-abs-kings-court-trust " plunged £4million< a> into the firm just a few years back. KCT'...


Joanna Connolly Solicitors Review: They also cover mortgage mis-selling by brokers and lenders, financial mis-selling, (including mis-sold PPI), as well as growing into the developing laws and cases relating to "Unfair Relationships" between bankers and their backers that affect how they sell to clients. ...


Jarmans Solicitors Ltd Review: installed confidence in me from the very first meeting and had a new approach" < div> Many also name the specific person they were dealing with as well: class="infoquote &bullet; "Rajinder Rai is a credit to Jarmans solicitors ..." &bullet; "I would like to comme...


IWC Probate & Will Services Review: So seeing IWC offer limited extra hours on a Saturday might not look like much compared to your local hairdresser, restaurant, or supermarket - but it is something quite impressive for a firm dealing with legal matters. But there's also plenty of wider topics that may be w...


Ian Mallon Solicitors Review: The idea is to find a handful of different types of law office in each area so not only can you have a local firm if you want, but also be more aware of what's out there. class="infoquote "this company came with good recommendations, very grateful to them for my posit...
Asghar & Co Ltd Review: A mix of older, wiser mentoring along with the hungrier, younger generation is always a good idea for any firm . are indicative of the general feel. This means that solicitors still choosing to work under Legal Aid typically get paid a lot less than for cases with r...


R James Hutcheon Solicitors Review: They all have the same address, and either of the Hutcheon names should bring up relevant information reviews etc. Navigating can also get a little confusing if you're trying to research the firm yourself. R James Hutcheon Solicitors don't go that far , but they do hav...


HJA Solicitors Review: However, the type and scope of work HJA gets involved with seems to have resulted in the availability of hundreds of reviews to flick through should you feel the need. At the time of writing there were 162 on TrustPilot, 81 on Reviews, 60 on Google, and so on. First...


Helix Law Ltd Review: It's not a foolproof system and there are other ways to spot fake reviews which we'll be covering in a more in depth articled to be rolled out shortly. class="infoquote "gave me some free advice on our rights and made suggestions on how to handle the disagreement" ...


Hampson Hughes Solicitors Review: So how else can you judge the merits of a firm? class="infoquote "Our experienced personal injury solicitors assists people who have been injured in non-fault accidents"< div> This claim can be checked quite easily. Having spent more than a year 'face down on th...


GloverPriest Solicitors Review: A 200-year old firm might still stick you with a 1-year qualified solicitor to run your case. There are some personal profiles on the About page of the site detailing a couple of dozen staff. If you want to know more about any particular solicitor at any firm you ...


Frank Rogers Law Ltd Review: Finding information on Frank Rogers Law as a firm may be tricky for a while. Note that many law firm's websites will make a statement such as "40 years of experience within the firm" or "20 years of combined experience". It's always a good idea to bookmark a law fir...


Fieldfisher LLP Review: The firm has merged with others over the years including Martineau and Reid, Waterhouse & Co, Allison & Humphreys, etc. And by large we mean, well, large. class="infoquote "At Fieldfisher we cater for clients with complex, difficult and high value personal injur...


Edward Hands & Lewis Solicitors Review: But the pages about case types, how they work, staff and so on are also just as extensive. Some have apps, busy Twitter feeds, and even Instagrams going on. We will respond to emails received within 24 hours. Whilst social media profiles are great for providing things like...


Hammond Trotter Solicitors Review: Refusing to Provide a Specimen, Drink Driving, Drugged Driving, Failure to Provide a Specimen, Speeding, Driving whilst Disqualified, Driving Without Due Care & Attention, Using a Mobile Phone, Driving Without Insurance, Failure to Stop at the Scene of an Accident, Failure ...


Driscoll Kingston Review: We are more thorough than you probably need to be as a potential client. Things you probably don't care about as a consumer looking to make a basic whiplash claim. Jennifer Campbell was helpful, imformative [sic] and kept us updated at all times." "Driscoll Kingston...


DFA Law LLP Review: As you'll see, DFA Law have a wide range of experienced staff such as Peter Critchell and John Keeble who qualified as solicitors in 1985 and 1997 respectively. The www.dfalaw.com site is for a completely different law firm and several other possible variants people might ...


Davey Law Review: Individually they can handle negligence, disputes, injuries, litigation, property, wills, and more. They will all buy the same headphones, smartphone, and clothes - because someone convinced them that doing so would help them define their own individuality. So yes. ...


CSL Law Ltd Review: From a statistical and sociological standpoint - that's a positive thing. The typical review sites such as Yell, 192, Yelp, and Google have only a handful of comments and (at the time of writing) only the latter had a single negative one displayed. So instead of q...


CFG Law Review: We'd therefore recommend bookmarking the site once on it to be sure. These were not paid articles created at the behest of firms, but genuine attempts to increase awareness amongst the public and the industry . If you've searched the web looking for a personal injury...


Briffa Legal Ltd Review: We're always looking to get specialists on board, but finding specialists that aren't intensely arrogant about the fact they are specialists is more difficult than you might think. Do you?) Briffa's staff profiles are actually quite revealing as to why the firm does so well ...


AWH Solicitors Review: This idea of a firm that does well with clients is backed up by their considerable growth over the years. www.roebuckslaw.co.uk or www.carterlaw.co.uk), we would definitely recommend bookmarking the firm's website once you're on it just in case. We hope it's clear by...


Avery Walters Solicitors Review: firms posting 5 star reviews about themselves and companies posting 1 star reviews of their competitors. For example, Amanda Cuthbert qualified in 1993, David Cartwright in 2001, right up to Laura Stafford in 2017. Which sounds far more impressive than 'we've been doing thi...


Auto Logistic Solutions Ltd Review: According to the site: class="infoquote "The app will detect that you have been involved in an incident (and) will automatically save the last 15 seconds of your journey along with 5 seconds after the accident. We haven't met a solicitor yet that charges people to ta...


APS Legal & Associates Review: class="infoquote "APS Legal and Associates are one of the UKís largest and most reputable will writing and estate planning companies."< div> Most websites make claims like this using terms such as "estimated", "possibly", "one of the", "up to" and so on. This is ...


Apprise Legal Services Review: Something you're much less likely to get from a typical high street law firm that just states 'Wills' under a huge list of other case types they handle. One last snippet from the firm's site that seems to summarise: class="infoquote "Do you want to reduce the Inh...


Allsop Durn Solicitors Review: A lot of this sales jargon means nothing. The only issue would be perhaps mis-spelling the Alsop. I didnít know solicitors could have a sense of humour" "Mark Goreham, was a professional, fantastic and supportive solicitor." "dealt with our house purchase which bec...


Aina Khan Law Ltd Review: Aina Khan states that she is also Award Winning , but then has https: www.ainakhanlaw.com aina-khan-obe-awarded-by-the-world-peace-and-prosperity-foundation " a page dedicated< a> to explaining what the award was for. Something to watch out for. According to our poll las...


Aconveyancing Ltd Review: Aconveyancing on the other hand, has completely bucked this trend. Remember you can always use quotation marks around a word or phrase to force Google to only search for that specifically instead of what it thinks you meant to type. class="infoquote "We also provi...


5 Essex Court Review: Usually when we review a firm we have to use a lot of our experience such as knowledge of the relevant agencies the firm might be registered with, tracking down alternate names, pinning down previous brands, browsing the lesser-known third party review boards, etc. Until rec...


33Legal Ltd Review: However, we were pleased to see that the staff of 33 Legal treat social media in a way you would expect a firm dealing with such serious matters to do. To the general public, all compensation claims probably sound the same and most will assume they're handled the sam...







Recommended Firms: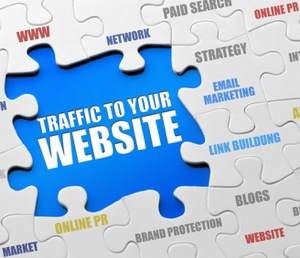 Social Media for Law Firms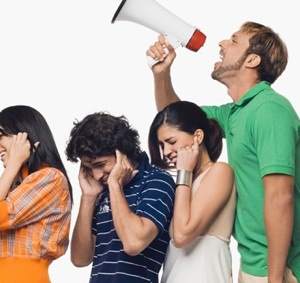 Referral Services for Law Firms
Lawyer Marketing Blog
RW Lynch
: He was below some hearth by the Caps marketing man. Lead Conversion is the most missed space at most regulation firms and it has the potential to avoid wasting you tens of 1000's of dollars this yr! Just this week. the ...

Boston Info Security
: In order for any social media channel. web site. or other digital asset to perform properly. you should be engaged in content advertising. And yet. there are still attorneys who have a look at their online strategy as a have to h ...

The Ethics Of Social Media Marketing
: What it really takes to construct a 7-figure regulation firm ' no hype and no b.s. . Having a really perfect client profile helps your referral sources understand the forms of individuals they should be referring to you. La ...

We
don't
believe the mantra
"Any publicity ...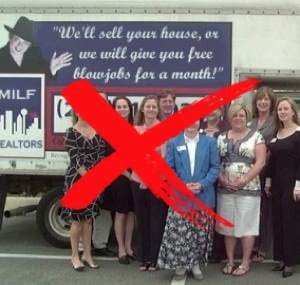 ... is good publicity"
.