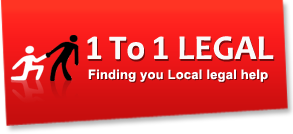 >> Looking for UK Law Firm Reviews <<

If you've come to this US version of our site by mistake and you're looking for help finding a law firm in the UK - then here are some great starting points. These are reviews of UK law firms:
Trust Inheritance Ltd Review
: Rather than simply only doing the one case types, specialists in Estate matters will often cover a much wider range of issues and provide a much wider range of services. But even with the potential search issues and other opportunities for scammers to fake official appeara...
Thorpe Wilson Solicitors Review
: But as there are always plenty of forums for clients to express their opinions, we try to help by offering extra information, links and perspective on each law firm. We've seen hundreds of errors over the years with people posting negative reviews that are clearly about a ...
The Injury Solicitor Ltd Review
: class="infoquote "With almost 10 years' of experience in personal injury law, we understand that no two cases are the same."< div> The firm's local newspaper, Salford Now, http: www.salfordnow.co.uk 2020 12 16 i-never-imagined-that-i-could-have-my-own-law-firm-s...
Taborns Legal Business Review
: Depending on your particular need one may be far more suited than the other. We have several firms on the network that are brand new startups, consultants, or sole practitioners. You'll have noticed that we are very selective about the firms we add to our database. Tha...
Stenfield Solicitors Review
: This helps to distinguish between those law firms that claim ancient establishment dates of their brand, compared with those that have actual real experience behind their staff. class="infoquote "very impressed with the efficient handling of our case" "We w...
Simons Rodkin Solicitors LLP Review
: If you https: solicitors.lawsociety.org.uk organisation people 594908 simons-rodkin-solicitors-llp?Solicitors=True" check out the page for this firm< a> for example, you'll be shown a wealth of information including alternative contact details, lists of all their off...
Serious Law LLP Review
: class="infoquote "These include your financial needs, mobility and rehabilitation considerations, specialist medical care, case management and emotional support."< div> In our experience, a huge number of personal injury firms out there do not have the expertise ...
The Search Bureau Review
: We think it's fair to say though that after 12+ years of them being in business, with the relationships they have with other renown service providers, and the single-product-focus they clearly have - it stands to reason they are good at what they do . It probably doesn'...
Robin Somerville Direct Access Barrister Review
: None of the inputs are marked as to whether they are *required information or not. However there are many situations where going direct to a barrister yourself will definitely save you considerable time and cost . The old 'Jack of all trades ...' maxim. Unlike purchasi...
Reid Black Solicitors Review
: Alongside Criminal Injuries, Untraced Drivers and Medical Negligence matters - Military Claims can take a long time, be less likely to suceed, and pay out much less for both the client and the solicitor. So being registered with the local law society is completely understand...
Redwood Collections Ltd Review
: Why it's taken so long for such firms to create apps and online admin areas to keep clients apprised of what's going on is anyone's guess. Redwood Collections is a debt collection firm based in Croydon. Unfortunately there are companies out there that will charge you a fee f...
RD Costings Review
: class="infoquote "The level of fees applied is dependent on complexity and resources required. (Both genuine things we've seen.) Again, it's a small thing but indicates the type of business they run and people they are. class="infoquote "RD Costings have the e...
Pump Court Chambers Review
: Even if someone phones you up asking about money, don't be afraid to politely decline and ring the firm back on the official number you have. That should make communication far easier , clearer, and provide a more personalised experience throughout the case. class="in...
Mason Bullock Solicitors Review: Typically we research a firm completely unbias and make the decision based on several factors such as their setup, case range, reviews, standing with the relevant regulatory bodies, and so on. Did that mean we skipped over the usual checks? Of course not. That brings us to...


Penn Chambers Solicitors Review: Especially with so many solicitor firms touting far more ancient founding dates. class="infoquote "Penn Chambers Solicitors offer comprehensive legal advice and representation at court."< div> Another huge potential benefit of using this firm over some others is t...


Penerley Lawyers Review: The idea being that most people have an image in their head when the term 'solicitor' is mentioned. The branding is very unique so no difficulties getting the correct website to pop up in the search results with varied types of related query such as 'penerleys lawyers' or ...


Pacific Law Review: When reviews do start popping up though (and even in your searches of any company really) you need to take the time to read through comments. ​ class="infoquote "Our technology takes care of the stuff in the background so our legal team can focus on what's im...


OTS Solicitors Ltd Review: And there doesn't seem to be any other firms with similar names to cause confusion. It could have been for 'best logo design' for all we know. This sort of coverage can be a good sign of a firm's establishment as well. class="infoquote "OTS Solicitors is one of th...


OJ Solicitors Ltd Review: Whilst there are hundreds of law firms proudly stating 'established in 1881' - it is impossible for there to be a 150-year-old solicitor sat behind a desk imparting his knowledge to the rest of the staff. class="infoquote "At OJ Solicitors, we are here to represent mai...


NV Legal Ltd Review: Also, there aren't many scams targeting personal injury claimants at the moment. Please note though, that a firm which takes 25% of your compensation if you win does not always mean you will end up with less. The law firm then pursues the third party, or more often thei...


MTA Personal Injury Solicitors LLP Review: So that's a good indication they've handled quite a few cases in their time. What makes us unique is our people."< div> If you https: solicitors.lawsociety.org.uk organisation offices 516825 mta-solicitors-llp" check the page< a> for MTA Solicitors you can click arou...


MGBe Legal Review: The page also lists Gabriella as a consultant for SLIG Law LLP, Arnold & Porter Kaye Scholer LLP, and Fadiga & Co Ltd. Someone who knows the 'tricks' of the trade. This is reflected on the firm's website where the blog section contains actual help articles. However whilst y...


McEwan Fraser Legal Review: It's probably a good idea to bookmark the site once you're on it. They have over 500+ reviews on Google at the time of writing this but still over a 4 star rating. The Scottish and Irish versions, not so much. Whilst MFL are mentioned in the https: solicitors.lawsociety....


Alexander JLO Solicitors Review: Some such as www.alexanderjlo.co.uk and www.alexanderjlo.com will actually redirect you to the main site. But a free initial consultation is always a welcome sight for people who probably have tons of questions about just starting a legal process, let alone the case itself...


Linkilaw Solicitors Review: They provide full pages on the firms and all the staff. A final word from Linkilaw about their services: class="infoquote "With straight forward and clear-cut advice, we help start-ups and entrepreneurs navigate law to help them succeed."< div>. Even though Linki...


Lindsays Solicitors Review: Their own website is https secure for filing in contact forms with your details which is great . Search engines seem to bring up the correct firm no matter what variants we used. (No, really.) So never just flick through star ratings, always read comments to get a mo...


Levins Solicitors Review: If you https: solicitors.lawsociety.org.uk office 476207 levins-solicitors" check out the page< a> about Levins Law on their site you'll see alternate contact details, SRA regulatory status, staff information, areas of practice, languages spoken, and more. If you've read ...


Lawcomm Solicitors Review: class="infoquote "Established since 1999 ... Neil Woolgar qualified back in 1982, David Roper in 1991, and Kelly Pragnell in 2010. It's simply that such a large amount of what we found related to their property side. If a property sale delays or crashes because of the ...


Kudos Legal Ltd Review: Some sections kept flicking into broken coding when viewing the site on our phones tablets. At 1to1Legal we do our best to provide a good mix of firms for people to choose from when seeking a law firm. Because we don't take commissions for referring you, we have no bias as...


Khan Law Review: But you also get firms that cover a huge range of case types that call themselves specialists as well. 100% compensation means there are no fees to you whether your case wins or loses. The official site we link to above is www.khanlaw.co.uk with www.khanlaw.com showing infor...


Jarmans Solicitors Ltd Review: installed confidence in me from the very first meeting and had a new approach" < div> Many also name the specific person they were dealing with as well: class="infoquote &bullet; "Rajinder Rai is a credit to Jarmans solicitors ..." &bullet; "I would like to comme...


Ian Mallon Solicitors Review: Over the past 20+ years of working with law firms we've seen so many negative reviews for firms that were clearly unwarranted or simply about the wrong firm. A last word to sum up from the firm themselves: class="infoquote "Whether you are a company or an individ...


R James Hutcheon Solicitors Review: If you find a firm with a full page of information regarding how they handle your case type, then that's a good sign. If you've read any of our other review articles, you'll know that any firm we add to the 1to1Legal network has something about it we like that made the...


Howe + Co Solicitors Review: Howe & Co are registered with The Law Society of England & Wales which is a great resource offering a huge amount of information to users. And by tiny, we mean absolutely unreadable. One of our staff worked in immigration (Liverpool) for about a year and confirms it can be...


Hampson Hughes Solicitors Review: We've done our share of claimant interviews, and it's not uncommon to have someone try to tell you they've been emotionally-scarred-for-life by a two week whiplash injury. As always, we advise giving more weight to reviewers who are marked as having reviewed several other fi...


GloverPriest Solicitors Review: But neither it nor any others we checked such as hyphenated versions redirected us to the correct site. Typically when a firm gets quite large, they tend to hire a full time 'web guy' who then goes on to generate thousands of inner pages of a website targeting various topics...


Frank Rogers Law Ltd Review: Frank Rogers has been running for some time now so there are many third party reviews on the regular boards such as https: www.google.com search?q=frank+rogers+solicitors&rlz=1C1CHBF_en-GBGB926GB926&oq=frank+rogers+solicitors&aqs=chrome..69i57j46i175i199i512l2j0i512j0...


Fieldfisher LLP Review: class="infoquote "We are renowned for our expertise in handling mesothelioma and other asbestos related disease claims."< div> Luckily, some of the firm's offices are in England which puts them under The Law Society of England & Wales. One thing that is defin...


Education Law Service Ltd Review: Whilst ELS do display a few testimonials on their website e.g: class="infoquote "highly professional, advice was thorough and fully informative" "thank you for being very straightforward"< div> We found only one on the public boards. The first quote in thi...


DV Solicitors Review: Far better than most others we've used. However both www.deovolente.com and www.deovolente.co.uk are owned by other firms. However these ancient establishment date claims are mostly just marketing. For motor offence court cases you may be better off with a Direct Acces...
Richmond Legal Ltd Review: This is especially true for Personal Injury and Immigration cases. Law societies can be national, countywide, or attached to a large population city. So a public display (it's actually capitalised on the Richmond Legal website but we shrunk it to avoid distraction) of a nu...


DFA Law LLP Review: Which sounds great, but in reality the person assigned to you has only 3 years' experience themselves. But what about the client reviews we mentioned at the start? Certainly the firm has glowing testimonials on their website: class="infoquote "... If you've been throug...


Catteralls Solicitors Review: If you https: solicitors.lawsociety.org.uk organisation people 412101 catteralls?Solicitors=True" check out the page for this firm< a> on there you'll see details of alternative contacts, various offices, staff information, languages spoken, and qualification dates ...


Bilkus & Boyle Review: Another line on their site that probably sticks out to us more than to regular consumers would be: class="infoquote "Our firm provides Legal Aid for a number of services."< div> Since the cuts and changes to Legal Aid over the past couple of decades, the number of...


AWH Solicitors Review: If you click on each person's name you can also see their qualification date and specialist areas. These are old names or names of firms they have merged with so should really no longer apply. class="infoquote "With a high level of expertise and legal know-how, we will...


Avery Walters Solicitors Review: For example, a firm with five solicitors each with only a couple of years' experience may state on their front page 'over a decade of experience in X law!' . If you read through them rather than just skipping through star ratings, you get a much better feel for the company'...


Aspire Licensing Review: Other benefits of working in such a specific section of law include building up a huge amount connections and expertise with the various organisations themselves around the country. However to be clear - Aspire Licensing do not state they are a law firm in the traditi...


Asghar & Co Ltd Review: A quick note on navigation as some people are more likely to make typing mistakes when a firm sticks an "&" in the name. Currently though, www.asgharandco.co.uk is not showing any information either and with some people seeming to try variants using just the 'asghar' or...


APS Legal & Associates Review: This particular claim above is made on a few pages we saw including the main page and their About Us section. There are hundreds of will writing service providers advertising on the web that have never even attended a course, much less attached themselves to even a self-regu...


Apprise Legal Services Review: But you never know what might happen next so it's always best to try and stay as safe as possible. We also noticed a firm called Assured Wills, Trusts and Estate Planning in the very nearby town of Redditch kept popping up during our research. Don't just look at an average r...


Allsop Durn Solicitors Review: But we needn't have worried"< div> There were dozens of snippets to choose from. We also saw alot of searches for Allsop Durn Dearlove, but that seems to just be an older name for the firm. As this firm also handles property, always make sure to keep an eye on the email...


Aina Khan Law Ltd Review: You turned the case round completely"< div>. It can also really help with firms that make statements such as '20 years of experience within the firm'. class="infoquote "It is amazing that you were able to advise on my complex Surrogacy case while I was working abroad" ...


Aconveyancing Ltd Review: If someone calls or emails you about payments or bank details, you can always hang up and call the official phone number you have to discuss it. We also provide a fixed fee quotation, to help plan your finances from an early stage."< div> It's absolutely true that both ...


ABS Lawyers Ltd Review: So always make sure you're on the correct site and never discuss payments or bank details via email . But I'm sure most of you are already aware about the wealth of review boards available these days such as Google Reviews, Trustpilot, Yelp, Yell, etc. They're comfort with ...


5 Essex Court Review: Other typical variants such as www.fiveessexcourt.co.uk or the dot com version are also similarly nothing to do with this particular chambers. Of course, if you search for the name on a search engine the correct site will pop up at the top. Google currently lists them 4...







Recommended Firms: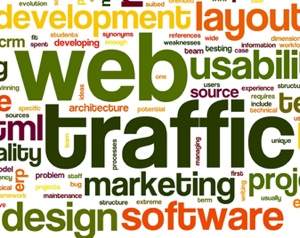 Social Media for Law Firms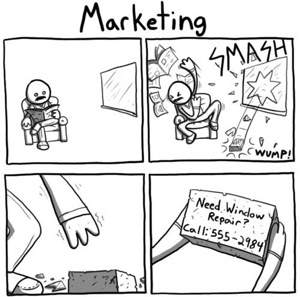 Referral Services for Law Firms
Lawyer Marketing Blog
RW Lynch
: Though the options for a domain identify are limitless .and might be bought for a couple of bucks). the proper area title in your regulation agency is typically very restricted. Creating Sales content material requires a unique ...

Boston Info Security
: In answering to those who pay your wage. present them with detailed metrics on how issues are going throughout all channels. Likewise. Whole Attorneys isn't a referral service. . That final sentence is what has harmed th ...

The Ethics Of Social Media Marketing
: Although the Law Firm Advertising and marketing area of interest is fairly competitive on-line. for those who follow some easy guidelines you need to be capable to outrank your local rivals. Russell recently joined CanLII Connect ...

We
don't
believe the mantra
"Any publicity ...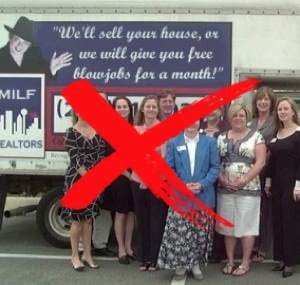 ... is good publicity"
.