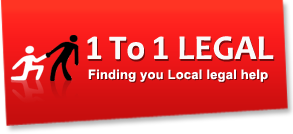 >> Looking for UK Law Firm Reviews <<

If you've come to this US version of our site by mistake and you're looking for help finding a law firm in the UK - then here are some great starting points. These are reviews of UK law firms:
White Collar Legal Review
: Way, way more. Most of the time you are 'helped' by someone who has just quit their job stacking shelves at Morrisons. Having also just passed the big four-oh, I'll probably be leaking more and more in the coming years anyway ... Okay, so the following is not my most object...
Thorpe Wilson Solicitors Review
: The Law Society of England & Wales has an excellent website offering a wide range of information about the legal professionals and law offices registered with them. For example, the phrase 'No Win, No Fee' only means that there are no costs if your case loses. The thing...
The Johnson Partnership Review
: If you skim through our other articles, you'll see lots of varied information from varied sources expressed in varied ways about each firm. The firm has actually had quite an extensive amount of media coverage including mentions in TV and Radio documentaries. The first...
The Injury Solicitor Ltd Review
: We should briefly discuss this statement more generally though: class="infoquote "All claims are handled on a No Win No Fee basis"< div> Whilst the majority of law firms say this, there seems to be some confusion about what it actually means. However there is a fi...
RD Costings Review: When you see firms stating "no win, no fee" across their site, that doesn't necessarily mean there are no fees at all. The majority of possible variants we mentioned (e.g. Then after you've had the initial interview, have gone all the way down to their office, and ar...


Taborns Legal Business Review: The price you might pay for a simple thing such as a business contract to be drawn up might be five times more with a large commercial law firm compared to a sole practitioner. Taborns is therefore much more of a business legal solutions provider than just a case handler . ...


Simons Rodkin Solicitors LLP Review: Thankfully, if the firm you're interested in is based within England or Wales they are most likely registered with the national Law Society. class="infoquote "Your problems are our business. If you https: solicitors.lawsociety.org.uk organisation people 594908 ...
DFA Law LLP Review: always very approachable, both personal contact and by email" "very courteous , explained everything thoroughly ..." "... amazed how responsive and reliable Amy was throughout every step of the process" "Our estate agent expressed their astonishment when every...


Serious Law LLP Review: class="infoquote "These include your financial needs, mobility and rehabilitation considerations, specialist medical care, case management and emotional support."< div> In our experience, a huge number of personal injury firms out there do not have the expertise ...


SBW Law Ltd Review: The latter means there are no fees charged to the client at all, win or lose. In our opinion it's a welcome addition to the legal industry . Surely an enviable position for any firm to be in? class="infoquote "... For example, here is a single sentence from the SB...


RSR Law Ltd Review: not just a specialised focus, but a driven focus with a real interest in the subject as a whole. Sometimes however, we run into a firm during the course of our day-to-day dealings that simply piques our interest. Timescale. Specialist Solicitor = Success" relating to persona...


Robin Somerville Direct Access Barrister Review: You essentially end up paying for two people to do the work of one and dragging the case out for longer. class="infoquote "Robin is a direct access barrister, mediator, investigator and arbitrator who has been involved in over 1,000 cases spanning more than 19 years"< ...


Redwood Collections Ltd Review: On the 1to1Legal search function we always try to ensure there's a balanced number of specialist firms such as this alongside the general practice firms that cover a range of legal and or business matters. Why it's taken so long for such firms to create apps and online admin...


Penn Chambers Solicitors Review: You never know what's around the corner though and with the various alternative domains possible (e.g. This one had a considerable number of help articles answering basic questions such as "What Happens To My Pre-Nup If My Wedding Is Postponed Due To Covid-19?" and 'At Wh...


OJ Solicitors Ltd Review: Oana is a mature, experienced solicitor, holding law degrees in both Romania and Scotland, with over ten years of practice."< div>. The most common tld variants of www.oj-solicitors.com and www.ojsolicitors.com are similarly not going to get you to the correct place. Plus ha...


NV Legal Ltd Review: So how can you check the real background of a legal practice? Most legal professionals will be signed up to a Law Society in their area. There are quite a few independent forums such as Google, Trustpilot, Yelp, Yell.com and so on which can often provide far more insi...


MTA Personal Injury Solicitors LLP Review: The last thing you want to is mistype the name and end up giving your phone number to the wrong people.. It's a hugely helpful resource. A good firm will always make sure their fee structure is understandable and transparent , but it doesn't hurt to ask. The Law Society for...


MGBe Legal Review: This includes Skilled Workers, Global Talent, Citizenship, Employers and Business Immigration, Family and Private Life applications, Appeals, Asylum and Human Rights, Deportation and Detention. If you've visited a few dozen law firm websites already today you'll have seen mo...


McEwan Fraser Legal Review: As the firm deals with property matters, this raises the possibility of scams which are on the rise despite the https: www.telegraph.co.uk money consumer-affairs property-sellers-warned-not-to-email-solicitors-we-lost-204000 " huge number of news articles< a> and war...


Alexander JLO Solicitors Review: Top notch work." "I will never forget how much their help saved me from a terrible circumstance. A large number of firms will proudly display ancient establishment dates such as "Founded in 1881", yet on checking their staff records you'll see not one of them has ...


Linkilaw Solicitors Review: So how does the modern Linkilaw stack up from that angle? class="infoquote "We have a varied skill set across a wide multitude of practice areas, sectors and also client types."< div> One resource we always recommend are The Law Society websites. So you may not ...


Levins Solicitors Review: We're sad to say that even our own local law society (The Law Society of Scotland) does not come close in matching the England Wales site for usability and information. lawyers from Levins Solicitors have told LBC they believe the police's actions over the weekend amount to ...


Leech & Co Review: There are some error addresses that the firm own and which redirect you to the correct site such as www.leechsolicitors.co.uk but definitely don't rely on this . Google's lazy approach to spelling is also a problem because it could hinder you finding reviews online about t...


Lawcomm Solicitors Review: Lawcomm should also get a couple of thumbs up for having a proper Blog section. The same goes for www.lawcommsolicitors.co.uk or www.lawcommsolicitors.com or any of the hyphenated versions of each. So yes, there are certainly plenty of negative reviews about Lawcomm a...


Kudos Legal Ltd Review: For the Glasgow office you can check The Law Society of Scotland. However we tend to focus on third party independent review boards when doing our research which (according to our poll last year) is what most of you do as well with any company. Including a firm stating a 150...


Kings View Chambers Review: Pubs, nightclubs, hotels, off-licenses, restaurants, etc. They state other selling points too such as a 24 7 helpline , teleconferencing availability, and being experts in their respective fields. Mr McCaffrey said: class="infoquote "If the principle is right that s...


Kings Court Trust Ltd Review: It's never going to be easy to pick up the phone and start that process. The website has plenty of references to the fixed pricing aspect mentioned earlier. With a name like "Kings Court" and the fact this firm handles legal matters such as probate, you'd be forgiven fo...


Joanna Connolly Solicitors Review: Often a conditional fee arrangement is put in place where the client pays no money up front, but as much as 25% to 30% of any monies 'won' during a case will be paid to the solicitor on completion. They do not act for banks or lending institutions, allowing them a clear focu...


Jarmans Solicitors Ltd Review: It could also mean they've researched what's possible and organised the most sought after information so people can view it. When we first started reviewing law firms 20+ years ago, that was standard because solicitors basically were open the same times as courts. Obviously ...


IWC Probate & Will Services Review: The blog section seems to be regularly updated as well. Someone usually has to lose in a case. That doesn't mean it won't be helpful (at least we hope it will). Especially since COVID. Adding IWC Estate Planning & Management Ltd to our list of recommended firms was really a ...


Ian Mallon Solicitors Review: A quick note on navigation. As the firm uses the founder's name rather than generic law keywords for it's web address, there shouldn't be as many possible issues . Right now https: www.theguardian.com money 2020 feb 29 bank-scam-solicitors-email-hacked" people are l...


R James Hutcheon Solicitors Review: For example, the https: solicitors.lawsociety.org.uk person 75342 ronald-james-hutcheon" target=" page for this firm lists< a> the primary solicitor Ronald James Hutcheon as having qualified back in 1993 . class="infoquote "we can offer a professional and expert le...


Howe + Co Solicitors Review: But certainly Howe & Co are well-known with several high profile news articles quoting them including https: www.theguardian.com uk-news 2019 nov 06 i-failed-archbishop-agrees-he-shut-out-victim-hears-inquiry" this one about their defence< a> of abuse victims and https...


HJA Solicitors Review: We'll leave you with the obligatory final quote. They've been one of the most successful fundraisers through JustGiving. This one is from their main page: class="infoquote "Every solicitor in our London legal practice adopts a meticulous approach to their work, ...


Helix Law Ltd Review: If you're concerned that a firm's reviews sound too good to be true - one of the simplest ways to spot fake reviews is if the majority of 5 star reviewers have only ever written that one review, whilst the negative comments come from people with dozens of reviews under their...


Hampson Hughes Solicitors Review: Luckily there is a huge range of third party review boards to check as well: class="infoquote "very happy with the service and payout. Being updated even just to say 'we're still waiting to hear from X' , can help with peace of mind. So for security's sake it's proba...


GloverPriest Solicitors Review: The https: solicitors.lawsociety.org.uk office 591964 glover-priest-solicitors-limited" page for this firm< a> lists details of each solicitor within in it, how long they've been qualified, what areas of law they specialise in, and so on. But the most important dates you ...


Frank Rogers Law Ltd Review: Certainly if you can get these basic answers sorted first, you can get much more out of your free consultation . As we said, he worked at Kirwans Solicitors for many years. That needed to be made clear because we don't recommend Frank Rogers simply because he only hand...


Fieldfisher LLP Review: class="infoquote "We offer free legal advice and take on claims on a 'no win no fee' basis."< div> On this we just want to point out that every single personal injury solicitor across the UK should take such cases on under the no win, no fee. They didn't provide...


Hammond Trotter Solicitors Review: So it's not surprising that if a firm has stopped the worst from happening, people will be overwhelmed and want to express their appreciation. This is often a one-day event listening to a lecturer. Unfortunately, when you have a very low number of reviews from which to draw ...


Driscoll Kingston Review: things that can give you an impression of the firm and it's people. Driscoll Kingston's selection of testimonials was utterly unique. Before we get into any more pointers though, what do Driscoll Kingston say about themselves? class="infoquote "Driscoll Kingsto...


CSL Law Ltd Review: It seems their only flaw is to have a popular acronym as their firm's name. He is also a specialist in relation to children matters including contact and residence."< div> He is also a member of http: www.resolution.org.uk" Resolution< a> - an organisation of 6,500 f...


CFG Law Review: Actually, a great idea. Typically, unless we see specific terms popping up in our website's internal search function (e.g. Just use the solicitor search box in the top right column of this page. To date, everyone seems very impressed with CFG on their own merits and have not...


Briffa Legal Ltd Review: Joshua Schuermann is from Paris and was a professional musician and production assistant before becoming a solicitor, moving to London, and studying Media and Entertainment Law. One look at Briffa's website though with the large text, bright pinks, yellows, and flower im...


AWH Solicitors Review: They can also be independently verified with each organisation. The official company name is AHW Legal Ltd which is what shows on the Companies House records and The Law Society pages we linked to above. So how are AWH being rated across the independent third party review ...


Avery Walters Solicitors Review: So despite the lower star rating for Avery Walters, we still come away with the impression of a very positive firm after going through the actual review wording. class="infoquote "We are an independent, Yorkshire-based firm of highly talented and approachable solicit...


Auto Logistic Solutions Ltd Review: Most online records regarding any firm will only tell you when they officially started going under that particular name or when they became a 'Limited' company. Beyond those records though, there really isn't a lot of information online about Auto Logistic Solutions. We...


Asghar & Co Ltd Review: Asghar & Co Solicitors are signed up with The Law Society of England & Wales which is one of the better ones. In fact we saw at least two pages worth of examples of case types and associated fees declared up front for people to check out before calling up. The official sit...


APS Legal & Associates Review: The main website is www.aps-legal.com and www.aps-legal.co.uk will redirect you there. class="infoquote "With over 500 Associates nationwide, all of our Associates and in-house staff are fully qualified in advising on will writing, Lasting Powers of Attorney, tru...


Apprise Legal Services Review: The term 'Estate Planning' is only just starting to gain ground here in the UK. Apprise Legal Services are obviously specialists. you MUST make a WILL."< div>. We try to locate large firms, small firms, specialists and different types of legal professional for eac...


Allsop Durn Solicitors Review: Us included. class="infoquote "Made every process very easy and was always keeping my partner updated" "A formal but personal service. class="infoquote "Our solicitors provide personalised guidance and experienced representation throughout the legal proces...


Aina Khan Law Ltd Review: So maybe not a lot of people feel the urge to go online and share their feelings. Most legal professionals in the UK are signed up with some local Law Society. According to our poll last year only 21% of people trusted reviews posted on a company's own website. class="...


Aconveyancing Ltd Review: class="infoquote "We're transparent about timescales, keeping you updated if any complications arise. They also handle Remortgages, Transfer of Equity, Lease Extensions, Equity Releases and Landlord Tenant matters. We also provide a fixed fee quotation, to help plan y...


5 Essex Court Review: On this site like most chambers you'll be presented with each barrister's case focus, experience and usually some testimonials for each individual rather than the firm as a whole. But probably more so because Direct Access is unfortunately not as widely known as it should be...


33Legal Ltd Review: Beneath that we saw www.crashedtoday.co.uk and www.ukclaimline.co.uk both with titles indicating they were part of the same firm as well. Again, that may not be something you'd consider important when judging a firm . So what drew us to 33 Legal Ltd in order for us to...







Recommended Firms: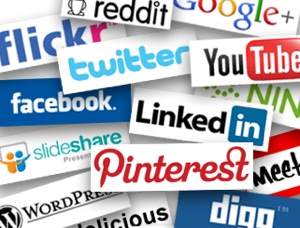 Social Media for Law Firms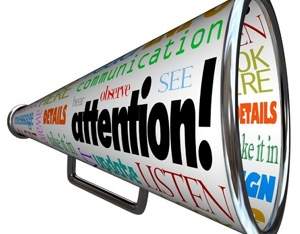 Referral Services for Law Firms
Lawyer Marketing Blog
RW Lynch
: The article details concerns and issues when looking for to purchase a website identify on your legislation agency within the present day. from avoiding scams to buying the proper identify to be used in skilled providers. Creatin ...

Boston Info Security
: they've labored in-home as each a lawyer and legislation agency advertising director. hired and fired for positions including marketing and intake. and served as an outsourced Chief Advertising and marketing Officer for regulatio ...

The Ethics Of Social Media Marketing
: So if you have not began with social media. start first with an attorney weblog. Rainmakers will not be released by any firm ' grunts are. Your agency's e-newsletter may be cheap. reliable and when done right. a welcom ...

We
don't
believe the mantra
"Any publicity ...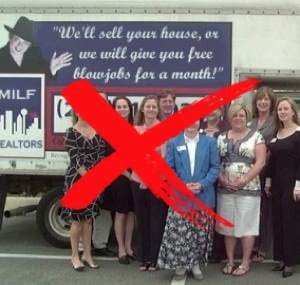 ... is good publicity"
.