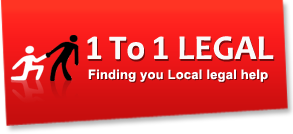 >> Looking for UK Law Firm Reviews <<

If you've come to this US version of our site by mistake and you're looking for help finding a law firm in the UK - then here are some great starting points. These are reviews of UK law firms:
White Collar Legal Review
: Then underneath the list it states: class="infoquote "... Most of the time you are 'helped' by someone who has just quit their job stacking shelves at Morrisons. Plus with the huge cuts in Legal Aid every year, we certainly hope that more setups like the one Philip Na...
Thompsons Solicitors Scotland Review
: Many clients don't even get the basic counselling they need after a traumatic injury. Certainly they list quite a few including 'Firm of the Year' at the http: kdmedia.co.uk legalawards " Scott + Co Legal Awards< a> and 'Litigation Firm of the Year' at the same awards...
The Johnson Partnership Review
: class="infoquote "We have experienced teams of criminal defence solicitors in all of our offices based in Nottingham, Sheffield, Derby, Mansfield, Chesterfield, Doncaster, Scunthorpe, Barnsley, Grimsby and Lincoln. - and we believe that when it comes to criminal law, ...
Taylor Rose TTKW Solicitors Review
: However, the individual ratings themselves were mostly 5 stars or 1 star. This could make it difficult for anyone to research and form an overall opinion. Most of the old and merged websites now link to the current one. It's just that for solicitors like Taylor Rose TT...
RSR Law Ltd Review
: The use of acronyms isn't limited to the firm's own name though. In some cases we may charge a small fee if further investigation is required, before a no win no fee agreement can be entered, (i.e. All will be explained prior to entering into any agreement."< div> The f...
Robson & Co Solicitors Review
: He is a Higher Court Advocate (Criminal), appears regularly in the Crown Court, has successfully appeared in the Court of Appeal on a number of occasions and is a Specialist Fraud Panel Supervisor. Chris Doherty - Company Director and Head of Conveyancing, was apparentl...
Murray Hay Solicitors Review
: On their site they state abilities in Family Law including divorce, separation, cohabitation, pre-nuptial agreements, children, abuse and more. Thank you!" They have attained the Law Society Conveyancing Quality Accreditation and one of their solicitors, Robert Hammond...
Meresbrook Pollard Solicitors Review
: Have we been wrong before? Yes. The two primary solicitors are Zahida Alam who qualified as a solicitor in 2004, and Shazia Sarwar who qualified as a solicitor in 2011. drugs, poca proceedings, benefit fraud, etc.). Having worked in immigration asylum myself for a couple of ...
McShanes Solicitors Review
: But with such a wide case range, it would probably be worth asking about your legal issue over the phone even if you don't see a case title that matches exactly. McShanes are widely recognised as a leading residential property solicitor in Northern Ireland. Fee quotatio...
Marcus Andreen Business Law Review
: However, where it is not possible to determine the amount of time any work is likely to take, charges will be calculated on the basis of time spent. His website states an estimated saving of around 25% to 50% when compared to that charged by full service, general law firms. ...
MacLachlan Solicitors Ltd Review
: (We don't need to know their favourite colours or pet's names though.) class="infoquote "Our team of lawyers and support staff are all very approachable and we will always go the extra mile to achieve a positive result for clients."< div> So what are people say...
Leech & Co Review
: You could get a 1-year experienced solicitor from a 30-year-old firm and a 30-year experience solicitor from a 1-year-old firm. class="infoquote "We are a boutique firm of committed, compassionate and friendly private client Solicitors providing expert, high-quality l...
Law In Cornwall Review
: They also cover the regular range of personal injury compensation claims available. "Law in Cornwall" is a branding trading name for Cubism Ltd. They've acted for 1000's of clients, claiming £millions in compensation for them. It may involve stress, cost and uncertaint...
Lambertpugh LLP Solicitors Review
: Their site doesn't say nearly as much about these services as it does for conveyance, so we can't provide you with much insight. A slogan taken from the 'no win, no fee' claim people but essentially meaning the same - i.e. She replied to any messages promptly and kept me ful...
Kings View Chambers Review
: If you're a doctor being investigated by the General Medical Council (GMC) over professional misconduct. This is how I get results. I hope you'll agree now that my use of the word 'unique' to describe their case range was well founded. class="infoquote "I have s...
Kings Court Trust Ltd Review
: They're what's called an Alternative Business Structure (ABS). Also even though the web address www.kingscourttrust.co.uk currently redirects to the main one, www.kingscourttrust.com does not. Any complaints that do exist are usually when a client feels that the case had gon...
Edward Hands & Lewis Solicitors Review: It has plenty of history, but the awards are recent. We will deal with all incoming post promptly and respond within 3 days."< div> You can't get much clearer than that. Locations, phone numbers, etc. The earliest record available of that practice is in 1882 although ...


Joanna Connolly Solicitors Review: For example, a loan may prove to be unenforceable in the courts by a creditor if hidden commissions have been paid without your knowledge, payment protection insurance (PPI) has been mis-sold, or if the lender has breached the consumer credit act. Often a conditional fee arr...


Jackson Lees Solicitors Review: The firm's staff regularly take part in fundraising activities for the Foundation. The Group as a whole apparently donate two percent of profits to the foundation. Lees Solicitors had offices in Birkenhead, Heswall and West Kirby and specialised in clinical negligence and Co...


Huneewoth Solicitors Review: Legal Ombudsman, Law Society, SRA, website check, etc. Huneewoth does not have a custom built website. They also have a short list of typical case types they are willing to handle such as assault, benefit fraud, abuse, motoring offences and so on. If you don't know what that...


Helix Law Ltd Review: We've even come across a Motor Offence solicitor that won't touch any case where the client is facing less than a full-on ban. In our opinion, far too many firms spend the bulk of their website pages talking about awards no-one has ever heard of, the 200-year-history of...


FamLegal Family Legal Solicitors Review: The chances are at some point in your life you or someone you know is going to need the help and advice of a family lawyer. The practice regularly features in the legal 500, and was honoured to be nominated as Best family law firm in the UK (lawyer monthly magazine in ...


Davey Law Review: Come and see us; let's talk over a cup of tea or coffee about the issues that are on your mind. So much so, that I'm pretty sure all three are mentioned on every single page of their website. From their family law page: color="green "When you need legal advice, we'll ...


CSL Law Ltd Review: So why bring it up? Well, our editorial review articles on legal firms are created based on demand. From a statistical and sociological standpoint - that's a positive thing. The typical review sites such as Yell, 192, Yelp, and Google have only a handful of comments and...


CFG Law Review: The fact more firms don't include them on their websites boggles the mind. The type of cases they handle can be seen a bit more clearly in their Case Studies section. To date, everyone seems very impressed with CFG on their own merits and have not requested further opi...
HJA Solicitors Review: All above 4☆. The reason for the .net ending is probably because www.hja.co.uk and www.hja.com have been taken by different firms. Their local university even https: www.westminster.ac.uk news-and-events news 2014 london-law-firm-receives-career-development-centre-awa...


Briffa Legal Ltd Review: Here's what a few of their peers said about founder Margaret Briffa in the Chambers & Legal 500: class="infoquote "knows what she is talking about and is very diligent and measured in her approach"< div> class="infoquote "she doesn't put you on the meter every time ...


Brearleys Solicitors Review: Obviously if you are looking for road accident personal injury help, then distance isn't usually a huge issue. Of them all though, we could only see any real extra benefit (beyond what already exists on the main site) - from the Check My Compensation information. Most of the...


Barrister-Direct Limited Review: They in turn will then often approach Barristers for advice and representation if your case proceeds to Court. Barrister-Direct Limited has taken advantage of regulatory changes in the market, which allow Barristers to act for clients directly on a litigation basis. The...


Balfour+Manson LLP Review: Duthie Ward's partners, Alastair Duthie and Richard Ward, have joined Balfour & Manson as consultants. So I think I can still be unbiased. The first thing to note is the firm's modernisation. This apparently gives Parlex access to 150 legal specialists across 27 countri...


Auto Logistic Solutions Ltd Review: If you've got amazing insurance cover, it could be one. We haven't met a solicitor yet that charges people to take a road accident case. Especially if you're going to be off work due to injuries. Let us remove all the hassle and stress ... One thing we've always prided ourse...


Atkinson Rose Solicitors LLP Review: One thing you need to remember though, is that specialists probably take on a lot of cases that other firms considered either too difficult to pursue or unlikely to succeed. They've just moved. . holds degrees in biomedical science, law and employment law" < font> not to ...


Ashworth Motoring Law Review: They have 100% success rates in most offence categories including drink and drug driving cases involving the analysis of blood or urine. The whole system seems rigged and the police can badger you as much as they want, safe in the knowledge that courts are likely to convict ...


ACS Accident Claims Scotland Review: However, in the footer they say their registered address is Accident Claims Scotland Ltd, Teviot House, 186-192 High Road, Ilford, Essex IG1 1LR. We don't know who Spencer is or whether his opinion should be trusted. Now, obviously with general use keywords in the domai...







Recommended Firms: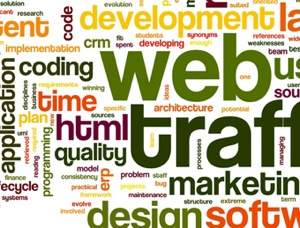 Social Media for Law Firms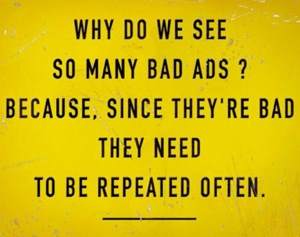 Referral Services for Law Firms
Lawyer Marketing Blog
RW Lynch
: If your lawyers have circumstances receiving media consideration. you will usually function the purpose of contact for press inquiries. File a grievance and state that you will settle for a voucher or miles and they'll extra likel ...

Boston Info Security
: You need to implement a method that includes on-line press releases . weblog posts. whitepapers. digital renderings of speech presentations. and more. Familiarize your self with the matter before taking any media calls. ...

The Ethics Of Social Media Marketing
: So if you have not began with social media. start first with an attorney weblog. In the long term. they need you. andga- millions such as you. to be energetic on Facebook so they can sell extra adverts and earn more money. In ca ...

We
don't
believe the mantra
"Any publicity ...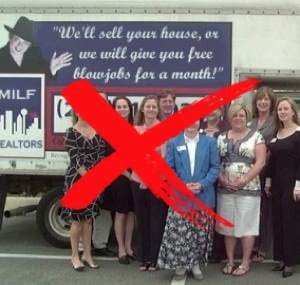 ... is good publicity"
.