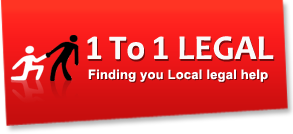 >> Looking for UK Law Firm Reviews <<

If you've come to this US version of our site by mistake and you're looking for help finding a law firm in the UK - then here are some great starting points. These are reviews of UK law firms:
Thompsons Solicitors Scotland Review
: Certainly they list quite a few including 'Firm of the Year' at the http: kdmedia.co.uk legalawards " Scott + Co Legal Awards< a> and 'Litigation Firm of the Year' at the same awards the following year. We help our clients gaining access to top treatments, rehabilitat...
Taylor Bracewell Review
: The name itself is quite straightforward with no real common spelling traps. Whether you're married, living together, separated, a same sex couple, etc. They cover six main areas of case type: Business Law, Personal Law, Family Law, Dispute Resolution, Charity Not-for-Prof...
Taylor Rose TTKW Solicitors Review
: Their recent history is packed with more changes and growth than we typically report regarding our 100+ year established firms. They have partnered with KJ Commons in Workington to create an office and presence there. Inviting them to join our panel was really a no-brainer....
Atkinson Rose Solicitors LLP Review: When it comes to things like motor offences, criminal defense, bankruptcy, and so on - people are always seeking specialists. Having a wide range of specific knowledge and plenty of experience seems to be paramount when dealing with your car, debts, and liberty. Most firms l...


Robson & Co Solicitors Review: Anyway - we're making too much of this. Robson&Co's Family Law experts, like all other firms, will either be the type you are looking for or not. The same does not often apply to things such as motor offences. Here at 1to1Legal, we've found it difficult to find eno...


RJ Gill Solicitors Review: Despite the modern age, some firms can still get bogged down with bureaucracy - both internally between staff and externally with the clients. This doesn't mean cutting corners and it doesn't mean accepting a smaller amount of compensation. Their Skelmersdale office lies jus...


RG Solicitors Review: Often giving us a feeling that can only be described as - if your Dad showed up to your school and performed a rap to show all your friends that he's cool. Do you know the feeling I'm getting at? So, why have I chosen to bring all that up when writing a piece on RG Sol...


Meresbrook Pollard Solicitors Review: But whilst the two main solicitors of the firm have a combined history of 20 years, and whilst Meresbrook Pollard has been around since 2011 - there is not a lot of information about them across the web for us to research or quote. However, we also couldn't find any ne...


McShanes Solicitors Review: Of course, we probably wouldn't have them on the network if they were so inclined. On the business side of things they deal with issues related to employment or staffing issues, commercial disputes, debt recovery, health and safety regulations, strategic planning, restr...


Marcus Andreen Business Law Review: His website states an estimated saving of around 25% to 50% when compared to that charged by full service, general law firms. Established in 2004, with the objective of offering small businesses and entrepreneurs a cost-effective counsel-type service, Marcus Andreen had...


MacLachlan Solicitors Ltd Review: But unless they had a negative experience or have been encouraged by the firm to go and leave a review - the number of people that take the time to comment on their solicitor to Yellow Pages is pretty low. Certainly there's a fair bit to boast about considering that some of ...


Law In Cornwall Review: They can help with disputes between directors, intellectual property cases, partnership problems and shareholder disputes. They also cover the regular range of personal injury compensation claims available. They state they have specialist accident claims solicitors in Cornwa...


Lambertpugh LLP Solicitors Review: What do they offer? Lambertpugh first and foremost do conveyancing. well, genuine. Even little snippets like this: "I found Hakim to be polite, sometimes amusing and extremely efficient, I would certainly use him again. Basic explanations of each of the services. ...


KTP Solicitors Review: On the personal injury side, he deals with road traffic claims, workplace claims and public liability claims such as trips and falls. This is typical practice though and they should give you a detailed run down of any potential costs to you. He's been with KTP Solicitors for...


Kings Court Trust Ltd Review: They dubbed it "Tesco Law" in reference to the fact that Tesco could now start up a law firm to go along with their insurance, credit card, and mobile phone offerings. The general site layout seems to be various snippets about why you should choose to use their services with...


Jefferies Solicitors Ltd Review: They point out that things such as depreciating value of the car, road tax increases, and so on are yet to be discovered. The main people to note would probably be Michael Jefferies (Managing Director), Nina Ramsden (Director), and Kathryn Harland (Personal Injury Solic...


Jackson Lees Solicitors Review: The firm's staff regularly take part in fundraising activities for the Foundation. They are absolutely the type of awards any forward thinking law firm should be aiming for. Anyway, you may think we're sounding a bit too positive (gushy?) about Jackson Lees. etc. There ...


Huneewoth Solicitors Review: We usually check the previous 4 years of complaints. It's because I only write about firms we take on to the 1to1Legal solicitor recommendation panel. They offer to help with criminal defence, divorce, family law, immigration, probate, and wills. On this occasion, the practi...


Hartley Bain Solicitors Review: This allows them to build an innovative and bespoke service to suit each relationship. They are also located near to Stratford Underground and Maryland station making them easily accessible from wherever you are travelling. They cover various case types for businesses a...


FamLegal Family Legal Solicitors Review: They can also advise and assist on all family issues, including how to restructure your family's finances and arrangements for children to spend time with both parents and other family members. They also advise on the legal aspects of formalising your separation, for example...


Edward Hands & Lewis Solicitors Review: Some have apps, busy Twitter feeds, and even Instagrams going on. That's not a bad thing. simply there to enlarge the list's size, such as these: class="infoquote "We ensure that our people are well equipped and capable of delivering the services we offer to you and en...


DSL UK Debt Collection Review: Subsequent to that would be their absconder tracing service. That's also why we've reached out to bring on board some non-law-firm partners to cover things that you may not need a solicitor for at all. Established in 2006, Debt Solve UK is based in Redditch, Worcestersh...


Davey Law Review: From their family law page: color="green "When you need legal advice, we'll always be happy to help. We cannot stress enough the importance of using a firm that states expertise and experience in such cases by name. The kind that most of the people coming through our...


Countrywide Conveyancing Services Review: considerable. To be honest, being a qualified solicitor doesn't make you an instant businessman and we saw reports that over a thousand law firms had to close their doors each year following the recession. Considering the increasingly complex world of conveyancing (especiall...


CBTRL Review: CBTRL provide psychological trauma consultancy services to identify the type and level of existing, or potentially developing, psychological injuries. I've personally conducted hundreds of such interviews over the years. But it is still a good idea to bookmark the site once ...


Brearleys Solicitors Review: Obviously if you are looking for road accident personal injury help, then distance isn't usually a huge issue. Whether this helps the firm stay grounded, demonstrates the firm's desire not to inflict costly parking charges on their clients, or is simply an indication of hard...


BMD Law Solicitors Review: I am also mindful that Our Lady's parish social club has closed, and that the various pensioners' groups that used to meet there may now not have anywhere to go. We also hope to hold regular open days in the gardens for the local residents and children, and to invite the loc...


Blain Boland & Co Review: If you search for information on the firm you'll see the current Limited name was created as recently as 2008. You can check the history and specialities of the actual people within the various offices on the http: solicitors.lawsociety.org.uk office 466281 blain-boland-an...


Barrister-Direct Limited Review: Barrister-Direct Limited has taken advantage of regulatory changes in the market, which allow Barristers to act for clients directly on a litigation basis. The aim of Barrister-Direct is to provide a modern, efficient and client centred approach to Personal Injury cases...


Balfour+Manson LLP Review: So if you have any form of disability or questions about disabled legal services outside of Edinburgh, it would be advisable to get in touch and discuss your needs. B+M did dabble with a https: www.youtube.com channel UCfFePRKvvzGdWvHXD7HGPPQ" YouTube channel< a> a c...
Murray Hay Solicitors Review: The client reviews on their site reflect that sort of setup. Such as: - "Lisa once again exceeded my expectations, as Ian did on my previous sale, and I would like to thank them both." - "We will use Lisa again and again and keep referring Murray Hay. you'll agre...


Ashworth Motoring Law Review: But considering that the driving offence system is quite rigged anyway - don't feel too bad about it. (Defendant has to prove they are innocent?!? Police don't need to prove you were even driving the vehicle?!?) Anyway ... That means that every client of theirs that pleaded...


Amnesty Solicitors Ltd Review: Lastly, we should also point out that Amnesty Solicitors joined the National Solicitors network at some point which means there is a https: www.nationalsolicitors.com stratford " mini-site< a> stating information about an immigration firm using that name. Therefore ...


ACS Accident Claims Scotland Review: we've all done it! There are considerably more serious pieces though, such as "Scottish Accident Management Firm Are First To Launch Replacement New And Used Car Scheme For Total Loss Claims" or "Scottish Accident Management Firm Launch Pre-Event Legal Expenses Scheme For Sc...







Recommended Firms: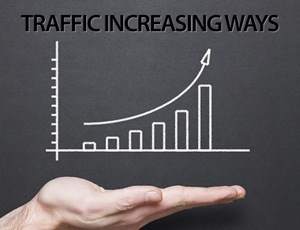 Social Media for Law Firms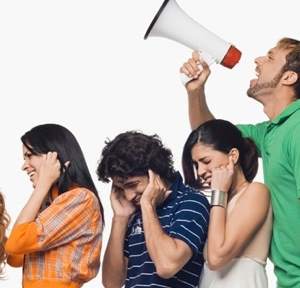 Referral Services for Law Firms
Lawyer Marketing Blog
RW Lynch
: The blog as they know it today began gaining popularity again in the 90's. So rely to 10. choose the ideas you will pursue. and just do it. The more activities you choose. the extra clients and income you'll herald. Creating Sa ...

Boston Info Security
: In order for any social media channel. web site. or other digital asset to perform properly. you should be engaged in content advertising. Phase your contacts by their relationship to your observe .i.e. Internet-based promoting a ...

The Ethics Of Social Media Marketing
: Rainmakers will not be released by any firm ' grunts are. Your agency's e-newsletter may be cheap. reliable and when done right. a welcomed .not a pesky) type of advertising on your purchasers. In accordance with an A ...

We
don't
believe the mantra
"Any publicity ...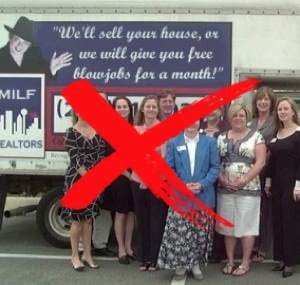 ... is good publicity"
.