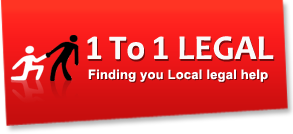 >> Looking for UK Law Firm Reviews <<

If you've come to this US version of our site by mistake and you're looking for help finding a law firm in the UK - then here are some great starting points. These are reviews of UK law firms:
White Collar Legal Review
: Plus with the huge cuts in Legal Aid every year, we certainly hope that more setups like the one Philip Nam has created start appearing across the country to help mitigate the increasing shortfall in legal assistance.. Typical Rate: £44 per hour, inc VAT."< div> It's w...
Thorpe Wilson Solicitors Review
: No matter what firm you're researching though, we always recommend reading comments rather than relying on general star ratings. class="infoquote "At the centre of everything we do is a commitment to you, our client, to offer you the best possible service that we can."...
Thompsons Solicitors Scotland Review
: On top of that, there is a range of related websites such as www.thompsonstradeunionlaw.co.uk with more information about their Trade Union work. They expanded on the firm's personal injury and workers' compensation foundation and things grew from there. I was lettered...
The Johnson Partnership Review
: There were other issues people might run into when researching this firm that we'll come to later, but first we need to go over a few things about Johnsons in general. Often clients were not told of the substitution. For many case types, solicitors may opt to or may ha...
Taylor Rose MW Solicitors Review
: There are some individual online legal document creation sites such as the one I mentioned above and www.trl-online-wills.co.uk which is just for wills. They've clearly invested a lot of time, money, and effort into creating a useful, jargon-less website that has a fu...
Taborns Legal Business Review
: We have several firms on the network that are brand new startups, consultants, or sole practitioners. Unfortunately, despite the firm having been running for some years now - there weren't any public reviews we could find on the regular review boards. Taborns offe...
SBW Law Ltd Review
: From a landline it will be charged at the regular landline rate. But they are still overseen by the Solicitors Regulation Authority (SRA). All this means is that the firm can be owned, employ, and be invested in by both law professionals and non-law professionals. But just ...
RSR Law Ltd Review
: Accident Book. Hopefully you'll now see why we thought this firm would be a good addition to the 1to1Legal network - e.g. Confused? Well, take this example. Timescale. I'm guessing that when they did away with injury claims, it was time to overhaul the acronyms to? I...
Redwood Collections Ltd Review
: Our typical commission rate is 15% in most instances."< div> Another very good incentive to use a debt agency such as these is their pay-on-results mentality. By now though, we would actually suggest avoiding any firm that doesn't engage in good technology-based service...
Penn Chambers Solicitors Review
: If you use up the hour asking questions you could have had the answers to for free online - then that's money down the drain. Many solicitors will charge a fixed fee for an initial consultation. class="infoquote "Established in 2008, finding our success from our direct...
OJ Solicitors Ltd Review
: Another place people tell us they research firms with is companies house to see the start date of the firm to gauge how experienced they are. It is a balancing act though. We're amazed at the number of immigration firms on the web that only have an English version of ...
Murray Hay Solicitors Review
: It's been a long time since I've seen a solicitor strike a balance between professional visuals, enough but not too much content, and a friendly feel that doesn't require photos of everyone in a pub. We'll come back to the content later, but first some background: ...
MTA Personal Injury Solicitors LLP Review
: For some reason, the MTA Solicitor's website does not boast it's No Win, No Fee offer as much as most other Personal Injury firms. What makes us unique is our people."< div> If you https: solicitors.lawsociety.org.uk organisation offices 516825 mta-solicitors-ll...
Apprise Legal Services Review: That way you are more likely to find something that appeals to your specific needs and budget. You'll also find that most specialists in this area of law are more likely to visit you at home for appointments and be able to advise you on related matters such as insuranc...


Meresbrook Pollard Solicitors Review: "Meresbrook Pollard Solicitors" and "Meresbrook Pollard Ltd" are the same people. Only the super rich will hire an expensive London expert, then fly them up to Bradford to visit them at the police station and go to court. We couldn't find any information on why they are call...


McShanes Solicitors Review: Unusually for a law firm, whilst they do have the general vague case descriptions in places such as Family Law, Personal Injury, etc. But with such a wide case range, it would probably be worth asking about your legal issue over the phone even if you don't see a case title t...


Alexander JLO Solicitors Review: are accredited by the Law Society as Family Law specialists ..." < div> Tens of thousands of solicitors and legal practices are listed in The Law Society's member directory. Top notch work." "I will never forget how much their help saved me from a terrible circumst...


Leech & Co Review: Apparently there are over 2000+ such locations across the UK so I imagine the majority of solicitors dealing with Wills, Court of Protection and Power of Attorney matters are aware of them. Our aim is to put our clients first in everything we do. In fact for most industries ...


Lawcomm Solicitors Review: That will provide you better details about their expertise and experience. It's simply that such a large amount of what we found related to their property side. It's not surprising with all this high praise and focus on client care that Lawcomm Solicitors were named ht...


Lambertpugh LLP Solicitors Review: he and his team apparently have plenty of experience to call on get the job done. If it's your first time reading a 1to1Legal law firm review - that is not something we've ever said before. The fact of the matter is, that we have as many firms on our panel that handle Will a...


Kudos Legal Ltd Review: Whilst scammers tend to https: www.theguardian.com money 2017 jan 14 lost-67000-conveyancing-scam-friday-afternoon-fraud-legal-sector-email-hacker" target law firms< a> that handle property matters, you never know what's around the corner.. Kudos Legal is the type o...
Serious Law LLP Review: The official website we link to above is www.seriousinjurylaw.co.uk with the www.seriouslaw.co.uk version redirecting you there as well. Typically if the firm's website does not have 'Serious Catastrophic Injuries' as a specific case title on the front page of their websit...


Kings View Chambers Review: But they can also get involved in Coroner's Inquests helping either the bereaved family or the professionals involved in the investigation. "< div> Catherine Stock is a barrister and qualified nurse gaining a First Class Honours BSc degree in Medical Law and a BA in He...


Kings Court Trust Ltd Review: The general site layout seems to be various snippets about why you should choose to use their services with plenty of references to their phone number. We obviously haven't been able to test it out though. If you do go reading reviews in places such as TrustPilot or Google, ...


Joanna Connolly Solicitors Review: Joanna Connolly Solicitors is a sole practitioner law firm striving to provide a high level of service for consumer credit, contentious probate, and insolvency matters. Whilst they don't say much about free initial consultations, the website does mention the Conditional Fee ...


Jarmans Solicitors Ltd Review: Even so far as responding to reviews on third party site. Jarmans do push forward one common sales pitch argument though, regarding the law firm's perceived age: class="infoquote "We give legal advice to individuals, organisations and businesses and have done so for o...


Jackson Lees Solicitors Review: The firm's staff regularly take part in fundraising activities for the Foundation. The contact details have changed. Of them all, we are glad to see the Solicitors for the Elderly accreditation, the Legal Aid Lawyer of the Year Award , and a Modern Claims Award for Outst...


IWC Probate & Will Services Review: That doesn't mean it won't be helpful (at least we hope it will). We'll be expanding on 'why' in a later article. class="infoquote "Our Will writing and probate staff are fully qualified probate practitioners who hold the appropriate law degree qualifications for proba...


Ian Mallon Solicitors Review: Ian Mallon are signed up with both the Northern Ireland Law Society and The Law Society of England & Wales. It will provide each solicitor's qualification date too. class="infoquote "Everyone within our practice has a commitment to understand the needs of our clients ...


R James Hutcheon Solicitors Review: However a lot of people are under the impression that 'no win, no fee' and '100% compensation' mean the same thing. With the various terms we tried on search engines, the correct website did show up at the top the majority of the time but Google did show ads above it fo...


HJA Solicitors Review: There are several possible reasons for this that we noticed. This one is from their main page: class="infoquote "Every solicitor in our London legal practice adopts a meticulous approach to their work, ensuring that your case is dealt with in a competent and capable m...


Helix Law Ltd Review: Tell us your problem and lets see if we can help."< div> However the majority of the front page contains clear lists about what they do , who they do it for, and other useful information such as what payment structures are available. www.helix-law.com certainly redirec...


Hampson Hughes Solicitors Review: Whilst a solicitor may have several cases keeping his attention, the client is only focused on one and thinking about it far more regularly. class="infoquote "Our team of accident claim lawyers offer clear lines of communication at all times, so you won't be left confu...


GloverPriest Solicitors Review: That's because so many things can go wrong outside of the actual solicitor's control . Some firms decide to go further and tell you the staff member's hobbies, pet's names and favourite colours. We've seen negative reviews for when the buyer seller pulls out, for inco...


Frank Rogers Law Ltd Review: That's very different from your own solicitor have 20-40 years' of knowledge behind them. But having worked with law firms for over 20+ years now, we know that experience is far more of a factor in success with motor offences. This is marketing jargon and simply means they...


Edward Hands & Lewis Solicitors Review: 2013 brought a Services Award for their Leicestershire operations. Their case range is just as wide, with help offered in Conveyancing, Right to Buy, Remortgaging, Probate, Contested Probate, Lasting Power of Attorney, Wills, Trusts, Family Law, Matrimonial Law, Divorc...


Hammond Trotter Solicitors Review: A few points on navigation. Refusing to Provide a Specimen, Drink Driving, Drugged Driving, Failure to Provide a Specimen, Speeding, Driving whilst Disqualified, Driving Without Due Care & Attention, Using a Mobile Phone, Driving Without Insurance, Failure to Stop at ...


Driscoll Kingston Review: For example when we see that their website states 'established in 2011' but every company check website says they started in 2018 - we want to know why. Not just glancing at the sideline star ratings. But usually scammers target property solicitors.. Anyway, back to this fir...


Davey Law Review: I'm going to stuff your brain so full of information about the normal-ness of this firm, you'll end up convinced that being regular makes something extra-special. Davey Law color="green "provide practical solutions for personal and business issues" < font>. But until...


CSL Law Ltd Review: There are similarly named firms at addresses such as www.csllegal.com, www.cslegal.com and www.csl.com but none of the UK versions of those websites are currently owned by anyone. excels in all aspects of divorce with particular emphasis on the resolution of financial matter...


CFG Law Review: We will help to arrange housing modifications and adaptations or find appropriate alternative accommodation to aid discharge home and ongoing requirements."< div> Having the funds to take care of yourself properly right from the get-go has absolutely no downsides that ...


Briffa Legal Ltd Review: She then did 7 years at another international Intellectual Property firm before joining Briffa in 2001. The Briffa Blog on the other hand is written by various members of staff who simply seem to want to comment, point out, or express their opinion about current intellectual...


Barrister-Direct Limited Review: You will not be passed on to a third party. Barrister-Direct have years of experience dealing with Personal Injury cases in Court and negotiating the best possible settlement for their clients. Barrister-Direct Limited has taken advantage of regulatory changes in the ma...


Balfour+Manson LLP Review: People will always look for free advice videos online, but those that do are usually only looking for that free advice. I'll bring it to a close here, but I hope that the bits and pieces I've brought up have given you a better overview of just who this firm was, is, an...


AWH Solicitors Review: Peter King qualified in 1982, Samantha Harris in 1999, Fatima Musa in 2016, right up to Cathryn Davies in 2020. So yes, 15 minutes isn't the most generous offering out there but it's far from the worst . Again though, this will not count for many case types such as injuries...


Avery Walters Solicitors Review: We're quite picky and maybe take on one or two of them. This is done for founding dates too to make firms sound far more established than they are. For example, we're obviously praising Avery Walters as a good firm whilst their Google rating only shows 3.3 5 - which doesn'...


Auto Logistic Solutions Ltd Review: We're usually far less colloquial and state the pros and cons of any firms along with genuine opinions that we think might be helpful. Therefore having someone on the network that handles even more parts of an accident scenario, just suddenly seemed logical. In fact, after e...


Atkinson Rose Solicitors LLP Review: Therefore success rates can't be compared directly. Eventually our client settled for more than 3 times the amount that the other employee settled the claim for despite the circumstances surrounding the resignations being identical."< div> I'll leave it there for now,...


Ashworth Motoring Law Review: That word is mentioned only once on their site as far as we could see, and it was applied more of an 'a.k.a.' to the actual term - a technical defence. See the video embedded above or their YouTube channel for more information. One of our favourite quotes from the Ashwo...


Asghar & Co Ltd Review: Luckily though, with law firms there are ways to check up on such things. There are plenty of testimonials on the firm's website, but our poll a few years back indicated that people tend not to trust the testimonials printed on company sites. You never know what these scamme...


Allsop Durn Solicitors Review: Having a couple of fairly new solicitors eager to prove themselves at a firm that also has some seasoned experience to keep things on track - is a good balance . class="infoquote "Made every process very easy and was always keeping my partner updated" "A formal ...


Aina Khan Law Ltd Review: On this occasion though, we're going to break with tradition because the comments are not the usual "Highly recommend!" blandness. It may have nothing to do with their actual legal expertise. You confidently and quickly traced his hidden assets" "When I transferred my...


ACS Accident Claims Scotland Review: There are quite often fees if the case wins. www.accidentclaimscotland.co.uk and www.accidentclaimscotland.com (minus the extra "s") currently show absolutely nothing. However, before 1to1Legal, we ran quite a different service but still referring people to solicitors. Now, ...


5 Essex Court Review: Hopefully as more and more people get wind of the option, we'll start seeing more publicly available feedback about the various barristers chambers as well. We would therefore recommend bookmarking the correct site once you're on it just in case. In closing we'll leav...


33Legal Ltd Review: I will therefore do my best to be concise for this 33 Legal review. class="infoquote "Here at 33 Legal we like to ensure the right amount of compensation goes to those who are entitled. http: www.legalombudsman.org.uk raising-standards data-and-decisions " The Legal...







Recommended Firms: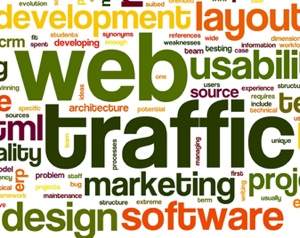 Social Media for Law Firms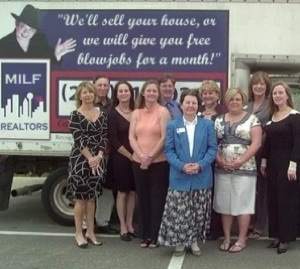 Referral Services for Law Firms
Lawyer Marketing Blog
RW Lynch
: Though the options for a domain identify are limitless .and might be bought for a couple of bucks). the proper area title in your regulation agency is typically very restricted. Keep a working listing of your referral sources an ...

Boston Info Security
: Internet-based promoting allows for much more accurate and up-to-the-minute efficiency metrics and so the pricing may be adjusted on a much more common basis. referral lawyer. former consumer. local counsel). In order for any soc ...

The Ethics Of Social Media Marketing
: Lawyer to lawyer discussions between firm members are healthy. Bear in mind. Facebook delivers advertisements and ideas for purely business causes. Whether it's your blog or your whole observe built around a really part ...

We
don't
believe the mantra
"Any publicity ...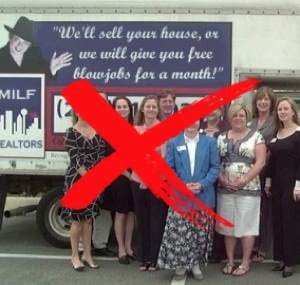 ... is good publicity"
.