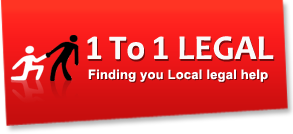 >> Looking for UK Law Firm Reviews <<

If you've come to this US version of our site by mistake and you're looking for help finding a law firm in the UK - then here are some great starting points. These are reviews of UK law firms:
Thompsons Solicitors Scotland Review
: It's probably because of this that their site has considerably sized News and Blog sections , because the articles within are most likely targeted at industry professionals. However for issues such as claims or criminal law - a good success rate is a good sign. Howeve...
Taylor Bracewell Review
: Sara Ellison, Head of HR and Employment Law, was called "down-to-earth" with the whole team at TaylorBracewell receiving general comments like "excellent" and "very professional" . Certainly, the firm is not short of a few headlines. Clearly, there is a general th...
Taylor Rose TTKW Solicitors Review
: But it will obviously depend on the search terms you used. They've clearly invested a lot of time, money, and effort into creating a useful, jargon-less website that has a function other than simply displaying brief sales-pitch-y paragraphs. They provide so much informatio...
Atkinson Rose Solicitors LLP Review: holds degrees in biomedical science, law and employment law" < font> not to mention his color="green "...charity work representing victims of human trafficking and slavery ..." < font> The other staff described on the website's 'Our Team' page are no less impressive ...


Robson & Co Solicitors Review: Worse still, are those firms where the receptionist asks you personal questions, you answer them, she walks through to the solicitor's office, tries to repeat what you've said, listens to the solicitor, walks back to their desk, then tries to repeat what the solicitor said ....


RJ Gill Solicitors Review: Hard to leave that one behind! Robert Gill's own profile on the site is full of language regarding his goal color="green "to make a real influence in the lives of people" < font>, including his belief that connecting well with a client and understanding their emotiona...


RG Solicitors Review: the boss orders the staff to volunteer for a local charity, then issues a press release with plenty of photos. As always, we recommend that you bookmark the site once you know you are on the correct one.. The donations are shared by several charities including ActionAid, Age...


Meresbrook Pollard Solicitors Review: spouse family student visas), Civil Litigation (e.g. Having worked in immigration asylum myself for a couple of years, not being judgmental is something many people involved find hard to do. That's probably because they generally involve considerable work, a lot of time spen...


McShanes Solicitors Review: They advise on every aspect of buying, selling or letting a property. They state heavy investment in their case management, IT, and accounting systems to ensure a polished performance at all stages. As for their client-oriented goals - they state each client will have t...


Marcus Andreen Business Law Review: However, where it is not possible to determine the amount of time any work is likely to take, charges will be calculated on the basis of time spent. Marcus Andreen is a solicitor for commercial and IT law. Prior to that he worked in legal roles for Mobile Systems Internation...


MacLachlan Solicitors Ltd Review: we will be using your practice again."< div> What you might find odd is that there are zero reviews of the firm across the regular independent review sites such as Yell.com, Yelp, Facebook, Trustpilot, etc. That's why firms who allow you to speak to your actual solicit...


Law In Cornwall Review: Based in Truro, they are near the Threemilestone Industrial Estate, with visitor parking nearby. They offer free initial consultations in cases where legal aid would normally have been available before all the government cuts. It may involve stress, cost and uncertainty...


Lambertpugh LLP Solicitors Review: Buying and selling property is nerve racking. And legal processes are often red taped and confusing. Whilst we can't review Lambertpugh on their actual service (as we don't buy or sell a property every time we review a conveyancing firm!) we are very impressed with their web...


KTP Solicitors Review: There was another, more controversial story regarding the firm defending a killer. Unlike their usual fixed location services - advice given is free and can be on anything such as criminal matters, neighbour disputes, personal injury, divorce, consumer problems, wills, proba...


Kings Court Trust Ltd Review: Kings Court Trust display names and photos, but no other information beyond that. Again, case examples are something law firms use on their website to great effect. Of course, the fact both these things are commonly provided by law firms might be the very reason they ar...


Jefferies Solicitors Ltd Review: A recent article in http: www.legalfutures.co.uk associate-news jefferies-solicitors-launches-new-flight-delay-claim-service" LegalFutures.co.uk< a> detailed how Jefferies Solicitors' personal injury compensation assistance will be extended to delayed flights. That means ...


Jackson Lees Solicitors Review: As you may or may not know, Jackson Canter is now Jackson Lees solicitors. The noted awards above indicate a general mindset of the firm. Thank you for your time and care over this house sale. This was not the first such move for JC though. etc. These include Tough Mudder, 5...


Huneewoth Solicitors Review: Some law firms will state a range of language abilities, when what they mean is they can get an interpreter into the office within 24-48 hours to translate back and forth. mobile friendly). The case was in 2014, but the document states that Anupamah was working on behalf of ...


Hartley Bain Solicitors Review: They are also located near to Stratford Underground and Maryland station making them easily accessible from wherever you are travelling. They cover various case types for businesses and private clients: Civil Litigation - dealing with a dispute between individuals ...


FamLegal Family Legal Solicitors Review: Family Legal are specialist divorce, family and private client solicitors established in 2011 to offer clients a better way of resolving their family law issues without the hefty pricetags of instructing a city centre firm. I never felt alone during a very difficult time." ....


Edward Hands & Lewis Solicitors Review: That means the only other alternative is www.edwardhandslewis.co.uk, but neither that or the www.edwardhandslewis.com version are owned by the firm either. If you do peruse the firm's website, there is an abundance of information. Their case range is just as wide, wit...


DSL UK Debt Collection Review: Based just south of Birmingham, they have easy access to a wide population layout for personal contact and collection services. Usually, by ten years in, the directors of any successful firm are taking 'meetings' around the country and 'research missions' abroad. The co...


Davey Law Review: Whilst for businesses they cover things like disputes, property, insolvency and employment law. As I said, they have two office locations having recently moved one to new office space in Gloucester. They have the usual spread of social media profiles for you to interact...


Countrywide Conveyancing Services Review: We link to www.countrywide-conveyancing.co.uk from this page (www.countrywideconveyancing.co.uk is blank) but the main websites seem to be www.cwpl.com and www.cwpl.co.uk which currently display the exact same information. Alternative business structures were introduced back...


CBTRL Review: I have no hesitation in recommending CBTRL to my clients and to my opponents who fund the treatment." < font> The company don't just offer assessments, but also rehabilitation services. The website has several PDFs available for people to download and discover mo...


Brearleys Solicitors Review: So, we thought we'd better give you the run down: http: www.brearleyspersonalinjury.co.uk www.brearleyspersonalinjury.co.uk< a> - one of theirs. Some people may be happier talking to an older member of staff about certain things, and gender absolutely plays a role in ...


BMD Law Solicitors Review: There is a section about their Family Law offerings such as divorce where base fee amounts are quoted, but also a promise of a free half hour no obligation appointment. They apparently have a calculator on their site, but we couldn't find it during this review check. The BDM...


Blain Boland & Co Review: The main variant of www.blainboland.com is owned but is currently blank, and neither of the typical hyphenated variants (www.blain-boland.co.uk or www.blain-boland.com) show anything either. Not long after, BB&Co were bought over by Jill Shields and Justin Culver of http: ...


Barrister-Direct Limited Review: At Barrister-Direct, your case will be handled by a team of Personal Injury Barristers right from the start. They are not a traditional law firm, so whatever pre-conceptions you have about dealing with legal professionals - working direct with a barrister is unlikely to matc...


Balfour+Manson LLP Review: The course itself was the subject of much debate and controversy for years, but was handled by a different firm (Dundas & Wilson) who later turned out to have ties with wind farm developer clients. They have expanded their Aberdeen operations in 2016 by merging with the 25-y...
Murray Hay Solicitors Review: The aforementioned Robert Hammond specialises in family law as we said, including divorce of married couples and handling disputes between unmarried couples. So as usual, best practice is to bookmark the site once you know you're on the correct one.. you'll agree with us tha...


Ashworth Motoring Law Review: We've seen the searches, we've read the emails. The whole system seems rigged and the police can badger you as much as they want, safe in the knowledge that courts are likely to convict even without proof. Motoring law is all Ashworth Motoring Law do. Driving with an al...


Amnesty Solicitors Ltd Review: I mean, it's certainly a pretty logo. Yes, I recommended Amnesty Solicitors to them so I might have some insightful stuff to add to this article later on. class="infoquote "It is important that you act quickly if wish to bring a judicial review as the time frames in ...


ACS Accident Claims Scotland Review: But ACS say claims are no risk for clients and with no money needed upfront to pursue a claim. They promise no win, no fee like their southern counterparts. The guy behind ACS, was one of the people that worked with us on that old system. So, we haven't broken our ...







Recommended Firms: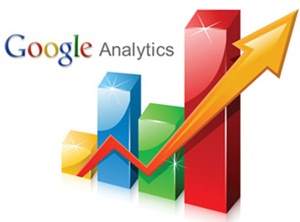 Social Media for Law Firms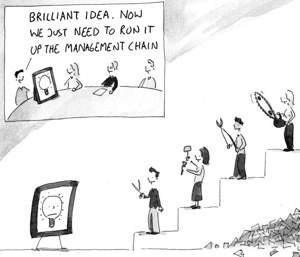 Referral Services for Law Firms
Lawyer Marketing Blog
RW Lynch
: If your lawyers have circumstances receiving media consideration. you will usually function the purpose of contact for press inquiries. File a grievance and state that you will settle for a voucher or miles and they'll extra likel ...

Boston Info Security
: they've labored in-home as each a lawyer and legislation agency advertising director. hired and fired for positions including marketing and intake. and served as an outsourced Chief Advertising and marketing Officer for regulatio ...

The Ethics Of Social Media Marketing
: Russell recently joined CanLII Connects . where commentary from his Household LLB blog will get a pleasant increase in exposure. For years now they've handled this weblog just like the little one who really really wish ...

We
don't
believe the mantra
"Any publicity ...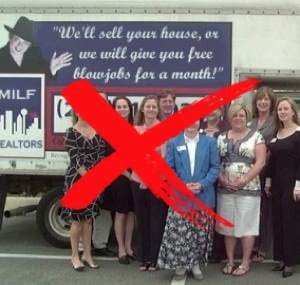 ... is good publicity"
.