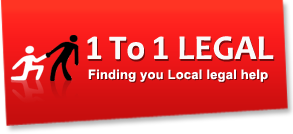 >> Looking for UK Law Firm Reviews <<

If you've come to this US version of our site by mistake and you're looking for help finding a law firm in the UK - then here are some great starting points. These are reviews of UK law firms:
White Collar Legal Review
: Let's be honest, when it comes to legal services - White Collar Ltd being established in 2013 sounds like the paint hasn't even dried yet when compared to the "established in 1801" dates some solicitors come up with. It's the kind of thing that, when you see it, you ...
Thompsons Solicitors Scotland Review
: So when the good reviews outway bad in such a large way - that's a pretty good indication. class="infoquote "We remove the worry from making a claim with our No Win No Fee Solicitors package which guarantees that you will receive maximum compensation with no hidden cos...
The Johnson Partnership Review
: All this is to hopefully provide a good overview and a wide range of facts to help people decide whether to use this firm. There was a group of architects, a carpet cleaning company, and another law firm that wasn't even based in the UK but Seattle, Washington. If you ...
Taylor Bracewell Review
: She has over 25 years experience and a track record of success that is bolstered by her team of competent and experienced family law practitioners. A few of the staff received individual mentions such as Alison Kitchman, a Collaborative Family Lawyer and partner in the firm,...
Taylor Rose TTKW Solicitors Review
: Taylor Rose TTKW actually started off as a bit of a conundrum for us. The problem is that most people feel their house sale takes too long, most people wish they'd got more more money or paid less, most people feel a little fobbed off by their solicitor (that they've ...
SBW Law Ltd Review
: Typically it's https: www.theguardian.com money 2017 jan 14 lost-67000-conveyancing-scam-friday-afternoon-fraud-legal-sector-email-hacker" law firms who handle property matters< a> that are targeted because the scammers want to redirect deposits payments being made. ...
IWC Probate & Will Services Review: Many of the people coming through the 1to1Legal website are on their phone searching for a legal professional to contact there and then. That doesn't mean it won't be helpful (at least we hope it will). So, do we have any negative points to raise? Well, they could use a real...


Robson & Co Solicitors Review: The same does not often apply to things such as motor offences. Here at 1to1Legal, we've found it difficult to find enough firms that deal with discrimination and unfair dismissal. Certainly, we think it is a good sign of a good firm when they do take on such cases, bec...


RJ Gill Solicitors Review: Whilst some firms will set up a 'trading as' brand to avoid tarnishing their main company's name should things go wrong, on this occasion the 'trading as' name is the founding solicitor's own name. But without the accompanying catchphrase of "100% compensation", that may not...


RG Solicitors Review: To be honest, when I first started flicking through the site, my personal assumption was that their content writer had watched a few YouTube videos on sales techniques and got carried away. However, having been through the site and chewed the information more thoroughly...


Qdos Legal Services Ltd Review: These are obviously valid reviews, although from the perspective of someone that just lost. When we were searching the web, we saw some negative reviews by individuals Qdos had beaten in court. You may be tempted to take this the wrong way, but remember that as Qdos state a ...


Murray Hay Solicitors Review: The aforementioned Robert Hammond specialises in family law as we said, including divorce of married couples and handling disputes between unmarried couples. On their site they state abilities in Family Law including divorce, separation, cohabitation, pre-nuptial agreements,...


Meresbrook Pollard Solicitors Review: Of course, that could have been cleared up by the time you read this, but unfortunately the fact that their website is not mobile friendly and uses Flash is something of note considering how prolific the use of these devices are.. There's also a distinct lack of self-promoti...


McShanes Solicitors Review: But with such a wide case range, it would probably be worth asking about your legal issue over the phone even if you don't see a case title that matches exactly. McShanes are widely recognised as a leading residential property solicitor in Northern Ireland. Whilst...


Marcus Andreen Business Law Review: His website states an estimated saving of around 25% to 50% when compared to that charged by full service, general law firms. Established in 2004, with the objective of offering small businesses and entrepreneurs a cost-effective counsel-type service, Marcus Andreen had...


Mancini Legal Ltd Review: our legal support execs are available for live chat on the web." < div> ... So don't judge a firm by it's founding date. If you visit The Law Society's website you can look up which solicitors are registered to any firm and how many years they've been practising. ...


MacLachlan Solicitors Ltd Review: 5 staff members with 10 years experience equalling 50 years of combined experience). A quick note on navigation because whilst typing this review I must have spelled 'maclachlan' wrong about half a dozen times ... A lot of the cliches and common exaggerations we see o...


Leech & Co Review: In fact for most industries whether financial or farming, the 'News' or 'Blog' section of a company's website is usually just some thinly disguised stack of extra sales-pitches with maybe two sentences of useful information stuffed in the middle of each. These are just a cou...


Law In Cornwall Review: They state they have specialist accident claims solicitors in Cornwall plus London, so a wider spread of services and expertise could be available. For divorce, children and family law cases, their Family Law team a bit more experience, with over 25 years stated in all ...


Lambertpugh LLP Solicitors Review: Buying and selling property is nerve racking. Including: - a "Step-by-Step Guide" from start to finish about what is involved in a conveyancing sale or purchase - a "Conveyancing Expenses" piece about all the costs to expect throughout such as moving - an articl...


KTP Solicitors Review: There was not a whole lot of news coverage of this firm to get background on. They state that all the firm's partners and most of their staff grew up in the local areas such as Pontypridd and Rhondda. As mentioned, they cover personal injury, conveyancing, leaseho...


Kings View Chambers Review: So what about the barristers themselves? Stephen McCaffrey is Head of Chambers at Kings View Chambers having become a barrister in 2007. But they can also get involved in Coroner's Inquests helping either the bereaved family or the professionals involved in the inves...


Kings Court Trust Ltd Review: The Guardian newspaper lists KTC as one of their https: www.theguardian.com money 2009 apr 18 probate-writing-a-will" Probate Best Buys< a>, stating: class="infoquote "Instead of handing the work to solicitors, who can charge by the hour leading to a potentially ope...


Joanna Connolly Solicitors Review: When you visit their website, you'll also notice a real focus on clear, flexible pricing structures. They also deal with setting aside statutory demands over consumer credit agreements where goods and services have been purchased using credit. On top of that, they offe...


Jefferies Solicitors Ltd Review: Jefferies have installed an online calculator on their website for people to see estimates of their potential compensation for things such as lost deposits, hire cars, hotel charges, plus the impact of more personal problems associated with delayed flights. They've also...


Jarmans Solicitors Ltd Review: A quick note on navigation as the double 's' in www.jarmanssolicitors.co.uk could pose the possibility of errors. If a firm has a handful of bad reviews ten years ago then nothing but 5 star reviews ever since - then we would consider that important to note. However at...


Jackson Lees Solicitors Review: None of that remains but people are still searching our system for the additional name tag. As a large firm you would expect a large case range, and JacksonLees certainly have that. has grown. In our original article on the firm, we commented that we were not big ...


Huneewoth Solicitors Review: Because many solicitors don't update their websites very often, so whilst they may not have had a lot of experience in certain case types at the time of writing - they may have quite a bit of it by the time you call. What other words are we looking for when we are chec...


HJA Solicitors Review: However it shouldn't be ignored as a result. The firm actually opened a club in their basement called Club Inegales: class="infoquote "Patrick Allen represents a unique form of arts philanthropy. On the subject of their website, we should make a quick note about...


Helix Law Ltd Review: https: www.proofpoint.com us security-awareness post attack-spotlight-scammers-create-lookalike-sites-trick-web-users" Scammers and Phishers will purchase similar looking domains< a> when trying to trick people into handing over personal details. www.helix-law.com certain...


Hartley Bain Solicitors Review: Family Law - including divorce, civil partnership law, separation, cohabitation, financial matters, children etc. Because in this instance, the person will have been asked for this at the conclusion of their case which makes it highly unlikely that the testimonial was incent...


FamLegal Family Legal Solicitors Review: They are a top Legal 500 practice, and winner of the Lawyer monthly magazine Family Law Firm of the Year UK 2015. The chances are at some point in your life you or someone you know is going to need the help and advice of a family lawyer. Where it is possible the...


Edward Hands & Lewis Solicitors Review: A lot of new trendy names are popping as solicitor brands these days. Much more than your typical law firm. simply there to enlarge the list's size, such as these: class="infoquote "We ensure that our people are well equipped and capable of delivering the services we o...


DSL UK Debt Collection Review: However, times are changing. Usually, by ten years in, the directors of any successful firm are taking 'meetings' around the country and 'research missions' abroad. The company's director, Mike Brooks, still calls himself a Debt Collection Consultant on the information ...


Hammond Trotter Solicitors Review: However, they state a success rate of 87% and I'm sure you've seen several firms stating successes in the 90-100% range. Certainly, the cost of the fine and the increase in your insurance from speeding points may work out to be considerably less than the cost of defending...


Driscoll Kingston Review: The main website address www.driscollkingston.co.uk is linked to above and we didn't see any other similarly named firms popping up in the search engine results. There is still some confusion with 0845, 0300, 0333 and so on but we know of no network that charges for 0800 num...


Davey Law Review: Isobel Addison and Anita Arora each have about 20 years practising law, with around 10 of those years being spent at Davey Law. Davey Law has even created an extra website on the subject at www.seriousinjury.expert where you can read some http: seriousinjury.expert s...


Countrywide Conveyancing Services Review: But this time I only have to cover one thing - conveyancing. When you first arrive on any of Countrywide's websites (there are a few) you will usually be greeted with an opening paragraph such as this one: class="infoquote "Countrywide is the largest residential conve...


CSL Law Ltd Review: This month, we noticed that when putting CSL Law into a search engine, Google brought back a mountain of irrelevant information . From a statistical and sociological standpoint - that's a positive thing. The typical review sites such as Yell, 192, Yelp, and Google have...
RSR Law Ltd Review: by the way.) Despite their fondness for writing, it is not shared by the general public with zero reviews posted on the regular sites such as Yelp or Yellow Pages at the time of writing this. Whilst we've linked to the official site at www.rsrlaw.co.uk above, there is a...


CFG Law Review: Any negative points? Well, thinking outside the box has resulted in us agreeing with at least 99% of CFG's mentality. It's very brief descriptions a few sentences long each about an accident, the injuries, and the amount paid out. (No really, a lot of firms do that.) If you ...


CBTRL Review: will always have professionals involved quite early on. We've seen a lot of cases that can end up relying on this implied and automatic assumption that some people are affected by the same injuries differently, and therefore should be compensated differently. When an injury ...


Briffa Legal Ltd Review: It was an actual Blog. Roughly it's about half and half right now. Why am I bringing this up? Because I'm about to write a very glowing review of this particular firm and I don't want people to think for one second that it's because I've been paid to do so or that ...


Brearleys Solicitors Review: http: www.jaynebrearleyandco.co.uk www.jaynebrearleyandco.co.uk< a> - certainly does not appear to be anything to do with them either. they must surely have been reasonably successful to have grown to that point.) Established locally in 1833, their current partners...


BMD Law Solicitors Review: They handle transfers of equity, investment properties, commercial properties, mortgage panel work, and all for a fixed fee. www.bmdlaw.co.uk and www.bmdlaw.com both go to different firms, and www.bmd-law.co.uk doesn't exist either. The function room has been badly affected ...


Blain Boland & Co Review: This means they can provide expert and experienced advice to Churches on legal matters whether they are an established denomination or independent. This includes Church property, trusts, and constitutions as well as the important Charity Law aspects of running a church. ...


Barrister-Direct Limited Review: They in turn will then often approach Barristers for advice and representation if your case proceeds to Court. They are not a traditional law firm, so whatever pre-conceptions you have about dealing with legal professionals - working direct with a barrister is unlikely to ma...


Balfour+Manson LLP Review: There seems to be a league for legal professionals to play football against each other. They want a firm that sounds established, professional, and wig-wearing ... They end up looking like your Dad dancing a wedding. Balfour + Manson have gone for a snappy, plain logo w...


Auto Logistic Solutions Ltd Review: Replacement Vehicle< u> - as we've already mentioned, not every insurance policy provides this. Sorting out car hire yourself is costly, and often people will opt for the cheapest car despite their family situation needs. Most people already know that severe damage is...


Atkinson Rose Solicitors LLP Review: Eventually our client settled for more than 3 times the amount that the other employee settled the claim for despite the circumstances surrounding the resignations being identical."< div> I'll leave it there for now, but just a quick word on navigation - we link to ww...


Ashworth Motoring Law Review: They promise round the clock access to the solicitor dealing with your case, as well as regular updates alongside the general advice they provide during the legal process. They list the benefits of their service to include competitive pricing, fixed fees where possible...


Ashmans Solicitors Review: However, they have a separate Notable Cases section which not only provides more information than a typical news feed - but exceeds most law firm's news feeds when it comes to pure interest . Not just from clients either, but from the barristers Ashmans has worked with too....


Amnesty Solicitors Ltd Review: But the reason I wanted to get this information in front of our site visitors sooner rather than later is not just because the firm themselves aren't making enough of a song and dance about their positive points . class="infoquote "I was recommended by my support work...


ACS Accident Claims Scotland Review: So I would absolutely bookmark the right site once you know you are on it for safety's sake.. (If Irn Bru ever sell out to Coca Cola though, we will start buying something else out of sheer protest!) Last little weird thing we spotted was a statement all over the site w...


33Legal Ltd Review: We are devoted to our clients and in ensuring that they achieve the compensation they are rightly due."< div> Okay, so are they any good at these cases? Through both professional and personal instances we've discovered that experience really is key when it comes to an...







Recommended Firms: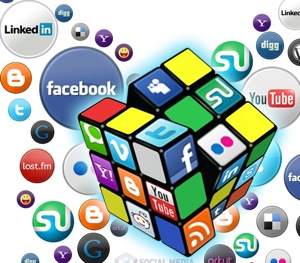 Social Media for Law Firms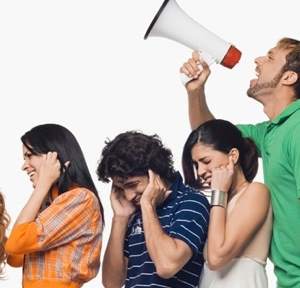 Referral Services for Law Firms
Lawyer Marketing Blog
RW Lynch
: The more activities you choose. the extra clients and income you'll herald. So those of you in solo or small agency observe who aren't already running a blog could need to contemplate taking over the habit .and it had better devel ...

Boston Info Security
: In order for any social media channel. web site. or other digital asset to perform properly. you should be engaged in content advertising. Speak about advertising. Whereas more traditional marketing strategies resemblin ...

The Ethics Of Social Media Marketing
: However this opinion states that a lawyer "should" be sure that the advertiser provide this specific disclaimer. Then prolong that weblog by way of social media. being careful to observe attorney promoting rules and prohibitions ...

We
don't
believe the mantra
"Any publicity ...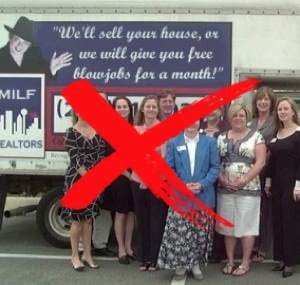 ... is good publicity"
.