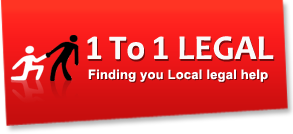 >> Looking for UK Law Firm Reviews <<

If you've come to this US version of our site by mistake and you're looking for help finding a law firm in the UK - then here are some great starting points. These are reviews of UK law firms:
White Collar Legal Review
: Providing Accessible and Affordable Legal Services to All. What first appealed to us with White Collar Legal is probably the same thing everyone who visits their website goes "... Every single one is checked out to see if they will be a good fit. class="infoquo...
Thompsons Solicitors Scotland Review
: However, that site is only for England and Wales. and I think we'll leave it there. So what are people saying on the public boards? class="infoquote • "Mr White was very efficient, along with your staff at Edinburgh. On it's own though, Scottish Thompsons is o...
The Johnson Partnership Review
: We have members of staff who speak Spanish, Hindi, Urdu, Punjabi, Cantonese, French, Romanian, Swedish, and Polish."< div> The larger the firm, the more likelyhood that you'll get plenty of face-to-face time with the people that will actually be handling your case. ...
Taylor Bracewell Review
: She has over 25 years experience and a track record of success that is bolstered by her team of competent and experienced family law practitioners. They promise to provide a costs quotation and a timescale at the outset of your case. Personal Law matters handled at the ...
Taylor Rose TTKW Solicitors Review
: When considering whether we should recommend this particular firm to people , the first thing we noticed was that they didn't seem to have the greatest scores on common review sites. They provide so much information on their site, plus offer lower cost setups if clien...
RSR Law Ltd Review
: I'm guessing that when they did away with injury claims, it was time to overhaul the acronyms to? I have a hard enough time remembering the one for strokes. Most of it will probably only interest other industry professionals, but some pieces such as the case studies might he...
Robson & Co Solicitors Review
: Anyway - we're making too much of this. Robson&Co's Family Law experts, like all other firms, will either be the type you are looking for or not. As they say on their website - all relationship collapses are stressful. Hythe has gardening, horse riding, bowling, tennis,...
RJ Gill Solicitors Review
: Plus Steven Green, described as an color="green "approachable, sympathetic, no nonsense lawyer" < font>. There is nothing odd or shifty about this though. Which all sound great, except that we wouldn't expect any firm to consider themselves low quality, non-experts, never ...
RG Solicitors Review
: Whilst people may not want to walk into an office with a fireplace, dusty books, inkwells, and a pipe-smoking geriatric - they also don't want vaping, tie-less, twenty-year-olds that are updating their Facebook account on their phone when they walk in for an appointment. ...
Qdos Legal Services Ltd Review
: It did mean we had to go digging a bit further to get a better picture. When we were searching the web, we saw some negative reviews by individuals Qdos had beaten in court. Just bear that in mind when flicking through. Now, usually our website advice section for law fi...
Murray Hay Solicitors Review
: They have 25 years behind them in the area, which will have given them plenty of time to have a wide, loyal, local client base. " - "We both found you provided an excellent service at a good price – also you treated us like old friends though we had never met. Read our ...
Meresbrook Pollard Solicitors Review
: Why is that unique? Because we've never seen a firm targeting those three as their core. They promise color="green "thorough preparation" < font> to provide you with a color="green "tailor-made solution" < font> whilst color="green "keeping you informed at every stage ...
McShanes Solicitors Review
: But with such a wide case range, it would probably be worth asking about your legal issue over the phone even if you don't see a case title that matches exactly. McShanes are widely recognised as a leading residential property solicitor in Northern Ireland. So once you ...
Marcus Andreen Business Law Review
: However, where it is not possible to determine the amount of time any work is likely to take, charges will be calculated on the basis of time spent. Marcus Andreen is a solicitor for commercial and IT law. His website states an estimated saving of around 25% to 50% when comp...
MacLachlan Solicitors Ltd Review
: 5 staff members with 10 years experience equalling 50 years of combined experience). they stick to what they know and are good at. Hopefully they'll have done that by the time you're reading this. That's a bigger deal than you might think. Certainly there's a fair bit to bo...
Leech & Co Review
: for people who have to confront their own death or confront the death of a loved one, the chance to discuss their feelings and fears can be a great source of comfort." < div> We had not heard of Death Cafes before, but Leech & Co have a full page dedicated to the subject...
Law In Cornwall Review
: They can work on appropriate claims under a Conditional Fee Agreement, a.k.a. "Law in Cornwall" is a branding trading name for Cubism Ltd. Based in Truro, they are near the Threemilestone Industrial Estate, with visitor parking nearby. They offer free initial consultati...
Lambertpugh LLP Solicitors Review
: Their testimonials go like this: "Tanya has been an absolute star and we would not have been able to get this purchase complete without her hard work. Therefore, once you know you're on the correct site, we recommend you bookmark it to avoid problems returning.. Includ...
KTP Solicitors Review
: They are not offering to run the case for free should you decide to engage them. For cases they offer the usual no win, no fee for compensation claims. He is an Accredited Family Mediator, helping clients talk face to face with those involved in the case rather than rac...
Kings View Chambers Review
: Technically speaking if you remove the 's' from the https: part of the web URl in an old browser you'll see a site displayed, but obviously the 's' indicates a level of 'security' so that removal is at your own risk should you be faced with no other alternatives.. ...
Kings Court Trust Ltd Review
: But on this occasion I have no problem stating that any such misgivings are totally unfounded . We're not the only ones that think so either. Also even though the web address www.kingscourttrust.co.uk currently redirects to the main one, www.kingscourttrust.com does no...
Joanna Connolly Solicitors Review
: They also cover mortgage mis-selling by brokers and lenders, financial mis-selling, (including mis-sold PPI), as well as growing into the developing laws and cases relating to "Unfair Relationships" between bankers and their backers that affect how they sell to clients. ...
Jefferies Solicitors Ltd Review
: A recent article in http: www.legalfutures.co.uk associate-news jefferies-solicitors-launches-new-flight-delay-claim-service" LegalFutures.co.uk< a> detailed how Jefferies Solicitors' personal injury compensation assistance will be extended to delayed flights. Jefferies h...
Jarmans Solicitors Ltd Review
: So we'd like to see a bit more flexibility, even if it just becomes normal for all law firms to do one late night every second Thursday. Along side them are newer people such as Xanthe Harris who only joined the firm in 2018 after qualifying not long before. So what ...
Jackson Lees Solicitors Review
: Especially when it comes to properties.. They were not all like that. The criminal law firm RM Broudie became "RM Broudie Jackson & Canter - The Justice Partnership". Thank you for your time and care over this house sale. These include Tough Mudder, 5km, 10km and marathon ru...
IWC Probate & Will Services Review
: For a start, they are the only legal service provider that we've ever seen offering a Price Match Promise : class="infoquote "We are confident in our pricing that if on the rare occasion another provider is offering a similar service we will be more than happy to matc...
Huneewoth Solicitors Review
: Whether that is true or not is unimportant. It's because I only write about firms we take on to the 1to1Legal solicitor recommendation panel. On any decent law firm's website you should expect to see a landline number, an email address, and an online contact form. The firm's...
HJA Solicitors Review
: We'll leave you with the obligatory final quote. Of course, some firms do go a bit far sometimes detailing hobbies, music preferences, and even favourite colours. Their local university even https: www.westminster.ac.uk news-and-events news 2014 london-law-firm-recei...
CSL Law Ltd Review: Certainly we get repeat visitors coming back to search for their contact details. Other public pages such as their Twitter feed are kept fresh with a good mix of self promotion, retweets, and links to relevant articles. excels in all aspects of divorce with particular emph...


Helix Law Ltd Review: I couldn't recommend more highly." "I was very impresses with the fast and helpful advise I received from Phoebe Gunputh at Helix Law. So yes, the fact Helix Law have taken the time to produce such pieces is a positive indication. Solicitors second. Again, this is rarer...


Hartley Bain Solicitors Review: However, their site is www.hartleybain.co.uk, not www.hartleybain.com which doesn't seem to work at all. . Individual Immigration - for individuals whether moving for studies, work or family relocation. They are also located near to Stratford Underground and Maryland stat...


GloverPriest Solicitors Review: Glover&Priest with the ampersand in the middle is not possible as a web address but www.gloverandpriest.com is. This may be reserved for house purchases sales only though. It's useful tool to keep in mind when browsing firms. class="infoquote "... We also read in the ...


FamLegal Family Legal Solicitors Review: These interviews can take place face-to-face, by telephone, or even my face time or Skype. Testimonials: "Julia has a fantastic blend of empathy, efficiency, and sharp professional knowledge. They can also advise and assist on all family issues, including how to r...


Edward Hands & Lewis Solicitors Review: ;) Right now, there is a free 30 minute initial assessment available. They'll be the ones with lots to say ... Here is how their About Us page starts off: class="infoquote "In the latter part of the 19th Century, Joseph Hands and Henry John Deane were in partners...


DSL UK Debt Collection Review: They have local knowledge and claim to follow "traditional debt collection methods" . or are just not dealing with the problem. They state that their customers continue to recommend them to other businesses because of this. Amongst DebtSolve's services is the Quick Che...


Hammond Trotter Solicitors Review: Many places around the country offer to send you to a Safe Driving course rather than formally prosecute you. We're reading solicitor's websites daily. Hammond & Trotter are not exactly cheap, but at least they'll listen to your circumstances for free before quoting you a...


Driscoll Kingston Review: Jennifer Campbell was helpful, imformative [sic] and kept us updated at all times." "Driscoll Kingston were excellent at keeping me updated on progression." "It Is [sic] the first time I have ever received compensation for anything ..." "... We didn't check any spellin...
SBW Law Ltd Review: You could get a 1-year qualified solicitor from a 30-year established firm, and a 30-year qualified solicitor from a 1-year established firm. We did find a few alternative websites such as www.sbwlawyers.co.uk which shows almost a mirror of the main website above. Now there ...


Davey Law Review: He is also on the Law Society's Personal Injury Panel since 1999, and was a key-note speaker at the Cambridge Medico-Legal conference. Flocks of people will run out and get a donkey tattoo simply because their favourite celebrity got one. They will all buy the same headphone...


Countrywide Conveyancing Services Review: CCS is no exception with things like online case tracking and electronic ID checks. Countrywide Conveyancing Services is a trading name of Countrywide Property Lawyers Ltd which is an Alternative Business Structure (ABS) regulated by the Council for Licensed Conveyan...


CFG Law Review: So there must be a reason that CFG have created this whilst the majority of others have not. One final note about navigation as we're dealing with an acronym. We're recommending a huge range of decent firms that can help you though. Obviously we've linked to the main s...


CBTRL Review: They do this with a 'Rapid Response' promise of getting in touch within 24 hours, an over-the-phone 'Triage', and webcam services for a face to face discussion either in the individual's home or workplace. As a psychological trauma specialist, the lead responder Wendy ...


Briffa Legal Ltd Review: If you don't know how passionate you have to be about a subject to keep a real blog going - just try it. Where does this love of all things IP come from? Normally staff profiles on a solicitor's site either read like a CV, or worse - like a dating profile. (I really d...


Brearleys Solicitors Review: Some people may be happier talking to an older member of staff about certain things, and gender absolutely plays a role in many people's final decision about which firm solicitor to use too. they must surely have been reasonably successful to have grown to that point.) ...


BMD Law Solicitors Review: They are often easy to process, unlikely to require court work, and lucrative for the firms that take them on. The function room has been badly affected by neglect and various leaks, but I hope that this will be restored to glory in the next couple of months, so that I can i...


Blain Boland & Co Review: The www.blainboland.co.uk address is the one we link to. In a statement at the time, Jill said: class="infoquote "After working for law firms in the region for many years, I wanted to offer a fresh approach ... They're good. The practice is registered with the http: ...


Barrister-Direct Limited Review: Then, should your claim actually go to Court, you will continue to be represented by the same people you've already been working with. They also determine one point of contact for your claim within the firm, and aim to answer or respond to all telephone calls the same day an...


Balfour+Manson LLP Review: For this they moved from their own premises on Albyn Place to Duthie Ward's Carden Place office. For individuals and families they handle family law, employment law, professional negligence, home buying and selling, personal injury, medical negligence, elderly care, be...


Auto Logistic Solutions Ltd Review: Uninsured Loss Recovery< u> - luckily since the late 90s people are more aware of their rights regarding claims and how they don't have to allow their insurance company to recover compensation for things like injuries and time off work. One thing we've always prided o...


Atkinson Rose Solicitors LLP Review: When it comes to things like motor offences, criminal defense, bankruptcy, and so on - people are always seeking specialists. To me, this shows the firm's genuine interest in not just following the industry changes, but also mulling over any possible future implications. ...


Ashworth Motoring Law Review: They have 100% success rates in most offence categories including drink and drug driving cases involving the analysis of blood or urine. Usually, the people that end up coming through here have already searched the internet for "X offence loopholes" ... If you try going to w...


Ashmans Solicitors Review: So that even when you're left in the dark about the details of the http: ashmanssolicitors.com about-us notable-cases r--v---md--others-old-bailey.html" R -v- MD & Others Old Bailey< a> murder trial, cases such as http: ashmanssolicitors.com about-us notable-cases r-v-c...


Amnesty Solicitors Ltd Review: However, in recent years with the huge political upheavals regarding immigration - this has clearly changed. Luckily after nearly two decades in the legal industry, we have quite a large connection base to ask recommendations from. There's certainly plenty of room at th...


ACS Accident Claims Scotland Review: There is a core group of case description pages and answer pages such as the FAQs page which covers things such as "Do I need any money to claim through ACS?" or "How long do I have to make a claim?" or "How long will it take?" There is a bloggy sort of news section mar...


33Legal Ltd Review: Unfortunately when it comes to legal matters, people are not as motivated to leave reviews compared to their local Chinese Take-Away or the online Trampolines-R-Us type firms. Again, that may not be something you'd consider important when judging a firm . Well...







Recommended Firms: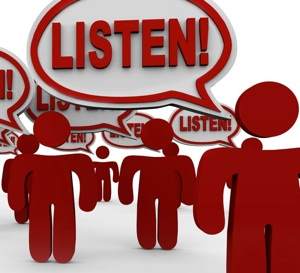 Social Media for Law Firms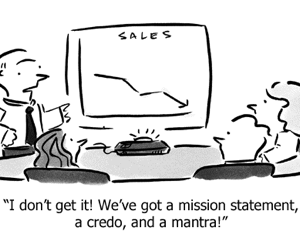 Referral Services for Law Firms
Lawyer Marketing Blog
RW Lynch
: It's your e-mail deal with and as much part of letterhead or a business card as your telephone number. Did they get a brand new file." they recall working with a lawyer who was spending money on radio ads. and he was r ...

Boston Info Security
: Phase your contacts by their relationship to your observe .i.e. Your firm just isn't even a part of the discussion for people who are in search of an attorney that practices the kind of law they want. In order for any social medi ...

The Ethics Of Social Media Marketing
: What it really takes to construct a 7-figure regulation firm ' no hype and no b.s. . Although the Law Firm Advertising and marketing area of interest is fairly competitive on-line. for those who follow some easy guidelines ...

We
don't
believe the mantra
"Any publicity ...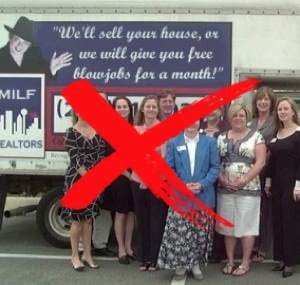 ... is good publicity"
.