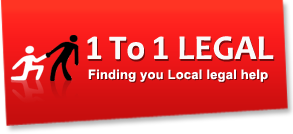 >> Looking for UK Law Firm Reviews <<

If you've come to this US version of our site by mistake and you're looking for help finding a law firm in the UK - then here are some great starting points. These are reviews of UK law firms:
Thompsons Solicitors Scotland Review
: If you're looking for an archive of useful free legal tips though - this isn't it. Again with most law firms posting testimonials pages smothered with glowing references obtained from clients - Thomsons Solicitors in Scotland is no exception. From that we would say the...
Taylor Bracewell Review
: The rankings are based on feedback from both clients and other solicitors. More specifically, they received accolades for their charity law, family law and employment law work. Their Sheffield office opening https: www.scci.org.uk 2014 04 taylor-bracewell-launches-opening-...
Taylor Rose TTKW Solicitors Review
: This is something we've always stated as a benefit of using smaller firms or even sole practitioners. But it will obviously depend on the search terms you used. However, the individual ratings themselves were mostly 5 stars or 1 star. This is true for the Taylor Rose TTKW P...
Atkinson Rose Solicitors LLP Review: I don't know if you've seen our recent posts, but there have been a lot of fake emails from solicitors going around. Considering how much of our lives revolve around work - that's a curious thing. First let's look at who you get from this particular specialist employme...


Robson & Co Solicitors Review: Worse still, are those firms where the receptionist asks you personal questions, you answer them, she walks through to the solicitor's office, tries to repeat what you've said, listens to the solicitor, walks back to their desk, then tries to repeat what the solicitor said ....


RJ Gill Solicitors Review: Local and national, specialist and general law, large and small. But that's the point. The reason we decided to bring this firm on board as well, is to offer something more streamlined and dedicated to speedy resolutions. Most large and general law firms will handle an ...


RG Solicitors Review: On the face of it, therefore, there is a risk that people will jump to the conclusion of a firm trying to trendy-themselves-up. well, frankly in a place on his body that that probably would cause less cringing than listening to the actual script of the ad! Some of the t...


Meresbrook Pollard Solicitors Review: A lot of the case workers I spoke to genuinely struggled to stay open-minded after a while. So that brings us back to our gut feeling about this firm. So this is a good start. color="green "We are based in West Yorkshire in the heart of the community and pride ou...


McShanes Solicitors Review: So once you know you're on the right site, it would probably be a good idea to bookmark it.. There are four at the time of writing this. Established in 1973, McShanes is one of the leading legal firms in Northern Ireland. Again, the first firm in Northern Ireland to achieve ...


Marcus Andreen Business Law Review: Marcus Andreen is a solicitor for commercial and IT law. Prior to that he worked in legal roles for Mobile Systems International Limited (MSI), and Synon.. His website states an estimated saving of around 25% to 50% when compared to that charged by full service, general law ...


MacLachlan Solicitors Ltd Review: A quick note on navigation because whilst typing this review I must have spelled 'maclachlan' wrong about half a dozen times ... But Debt Recovery, Employment Law, Motoring Offences, Powers of Attorney and Residential Property are a mix we've never seen at any other l...


Law In Cornwall Review: They offer family law services such as divorce, children and family cases. Based in Truro, they are near the Threemilestone Industrial Estate, with visitor parking nearby. They offer free initial consultations in cases where legal aid would normally have been available ...


Lambertpugh LLP Solicitors Review: As you'll have gathered from our piece, whilst the logo has 'pugh' all in lower case and attached to the 'Lambert' - they are in fact two separate solicitors. Thanks for a smooth transaction" have the same words as other testimonials, just with a bit more relate-abilit...


KTP Solicitors Review: They also try to avoid court where possible, resorting to mediation - especially in family law cases. If you flick through the K-T-P website, the origin of the name doesn't seem to be mentioned. There was not a whole lot of news coverage of this firm to get background ...


Kings Court Trust Ltd Review: The Guardian newspaper lists KTC as one of their https: www.theguardian.com money 2009 apr 18 probate-writing-a-will" Probate Best Buys< a>, stating: class="infoquote "Instead of handing the work to solicitors, who can charge by the hour leading to a potentially ope...


Jefferies Solicitors Ltd Review: That means customers whose flights have been cancelled or delayed can claim up to 600 Euros from the airline. They point out that things such as depreciating value of the car, road tax increases, and so on are yet to be discovered. The main people to note would probably...


Jackson Lees Solicitors Review: Individual awards for best Junior Lawyer, Customer Service, and so on are all great - but staff members come and go. Thank you for your time and care over this house sale. This slightly more 'modern' approach, meant that we were surprised to see Jackson Canter buy such...


Huneewoth Solicitors Review: Huneewoth does not have a custom built website. Their information is hosted on the National Solicitor's network. www.huneewothsolicitors.com does not exist either. The firm's founding solicitor, Anupamah Huneewoth, became a solicitor in 2011. But there were no records of whe...


Hartley Bain Solicitors Review: Family Law - including divorce, civil partnership law, separation, cohabitation, financial matters, children etc. Because in this instance, the person will have been asked for this at the conclusion of their case which makes it highly unlikely that the testimonial was incent...


FamLegal Family Legal Solicitors Review: These interviews can take place face-to-face, by telephone, or even my face time or Skype. Testimonials: "Julia has a fantastic blend of empathy, efficiency, and sharp professional knowledge. They offer all clients an initial low-cost advice session where the firs...


Edward Hands & Lewis Solicitors Review: Some statements are repeated, some are drawn out, and some seem superfluous - i.e. But at the start of the article we were trying to get across the point that most solicitors either throw themselves away and embrace everything they think is 'trendy' - or they refuse to chan...


DSL UK Debt Collection Review: (Does anyone honestly know if they are saying 'worcestershire' correctly???) In 2014 there was a small name change to DSL. DSL will actively go seeking to ascertain whether they have indeed moved home ... Often, contracts themselves are what will let the debt collection proc...


Davey Law Review: Mark Tawn became a solicitor in 1994 and for the past 20 years has specialised in personal injury litigation. color="green "We are happy to arrange home or hospital visits throughout Gloucestershire, Worcestershire, Wiltshire and further afield. Absolutely I'm ...


Countrywide Conveyancing Services Review: But this time I only have to cover one thing - conveyancing. We link to www.countrywide-conveyancing.co.uk from this page (www.countrywideconveyancing.co.uk is blank) but the main websites seem to be www.cwpl.com and www.cwpl.co.uk which currently display the exact same info...


CBTRL Review: A quick note on navigation. Getting treatment as quickly as possible can help reduce the length of time taken to recover, and therefore the amount of compensation required to be paid out. Clinical supervision, PGCE, MBACP(accred), AMBICA, UKRCP - Clinical Therapist. C...


Brearleys Solicitors Review: For example, when you see four staff members - Jane Leadbetter, Neilka Holman, Emma Clough and Philip Scott - staring back at you from the Child Law section, it can't help but give someone considering such difficult action a bit of comfort and encouragement. The newer ...


BMD Law Solicitors Review: The function room has been badly affected by neglect and various leaks, but I hope that this will be restored to glory in the next couple of months, so that I can invite the people of Wavertree in. "The Process of Buying a Property", "Buying a House with your Partner: What y...


Blain Boland & Co Review: There will never be a www.blainboland&co.co.uk created because web addresses can't have special characters such as "&". However, a fresh brand of bank or building society might be called "new" despite having existed for much longer. From the available records, it seems that...


Barrister-Direct Limited Review: Then, should your claim actually go to Court, you will continue to be represented by the same people you've already been working with. You will not be passed on to a third party. Barrister-Direct have years of experience dealing with Personal Injury cases in Court and n...


Balfour+Manson LLP Review: They end up looking like your Dad dancing a wedding. Balfour + Manson have gone for a snappy, plain logo with a lowercased "b+m" . Also, the merger with Duthie Ward did not do away with the individual websites. Ian's father, Francis, joined as a partner in 1922. This g...
Murray Hay Solicitors Review: Then there are the sites trying to be "modern" by placing feeds of their Twitter page, photos of them in fancy dress at a work party, and links to local events that they are hosting. Murray Hay do an excellent job of combining all three. Other firms have minimalist site...


Ashworth Motoring Law Review: www.ashworthmotoringlaw.com does not load for us, and it is possible that you may forget the firm's name and try things relating to Ashworths Solicitors or simply AshworthLaw. At 1to1Legal, we love specialists! And we can think of no greater case type where a specialist woul...


Amnesty Solicitors Ltd Review: I have made the right choice with the right solicitor who knows her stuff well."< div> Please note that despite the similarities in name and topic, the firm has nothing to do with the charity Amnesty International. We link to the web address www.amnestysolicitors.com ...


ACS Accident Claims Scotland Review: Hospital and home visits are part of the service as well. This was an unusual one for us. We haven't, because we're utterly impartial ... www.accidentclaimscotland.co.uk and www.accidentclaimscotland.com (minus the extra "s") currently show absolutely nothing. But from 1999 ...







Recommended Firms: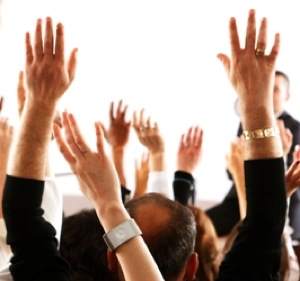 Social Media for Law Firms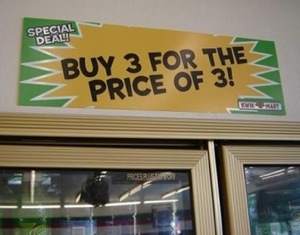 Referral Services for Law Firms
Lawyer Marketing Blog
RW Lynch
: The more activities you choose. the extra clients and income you'll herald. Though the options for a domain identify are limitless .and might be bought for a couple of bucks). the proper area title in your regulation agency is typically very restric ...

Boston Info Security
: Likewise. Whole Attorneys isn't a referral service. . In answering to those who pay your wage. present them with detailed metrics on how issues are going throughout all channels. referral lawyer. former consumer. local counsel). Phase your c ...

Chicago Lawyer Images
: It's the number four most popular website on-line on the internet. . Many legal professionals don't get new clients and information as a result of they don't do sufficient enterprise growth actions. or they waste time on the fallacious activi ...

The Importance Of Legal Marketing For Attorneys
: Plenty of legal professionals get most of their enterprise from referrals. and that is a wonderful factor. however the level is that it would not just occur all by itself. Earlier this yr. a Connecticut lawyer named Zenas Zelotes filed ethics complai ...

Glendale School District Monitoring Students' Social Media With Geo Listening
: Next. the Committee addressed whether a social media website's automatic notification of the persons who just lately viewed a profile to the location person constituted an impermissible ex parte communication. This web site isn't a "lawyer ...

We
don't
believe the mantra
"Any publicity ...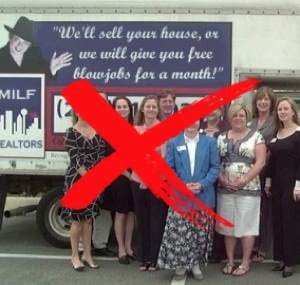 ... is good publicity"
.