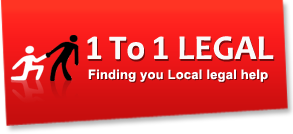 >> Looking for UK Law Firm Reviews <<

If you've come to this US version of our site by mistake and you're looking for help finding a law firm in the UK - then here are some great starting points. These are reviews of UK law firms:
Thompsons Solicitors Scotland Review
: Certainly Thompsons provide a wide range of services, information, help articles and have organisations across the Whole of the UK which is great. good communication and fast turnaround. But if you search for simply for Thompson Solicitors, www.thompsons.law.co.uk is the pla...
Taylor Bracewell Review
: The rankings are based on feedback from both clients and other solicitors. Taylor Bracewell, however, did not have an "About Us" page for us to peruse. Alongside "Contact Us" and "Homepage" there are very few pages we absolutely expect to see when we land on a company's inte...
Taylor Rose TTKW Solicitors Review
: The largest conveyancer in the UK is Countrywide Conveyancing who are currently rated 2.2 5 on Google out of 150+ reviews. Then in 2009 they branched out into other case types before taking over the property and commercial law firm Wilkinson & Co in 2012. There are many va...
Atkinson Rose Solicitors LLP Review: The Atkinson Rose news page currently has real< u> editorial pieces about actual< u> Employment Law matters. They've just moved. . Atkinson Rose deal with Employment issues and are one of the many specialist firms we've sought out for the 1to1Legal network. Obviously t...


Robson & Co Solicitors Review: It is Robson, not Robinsons Solicitors. Certainly, we think it is a good sign of a good firm when they do take on such cases, because they are often tricky - especially in the area of evidence - so it indicates a firm that doesn't mind a challenge, and who very likely has a ...


RJ Gill Solicitors Review: However they may very well have a problem with paying out £6000 to you and £4000 legal fees if they feel those legal costs have been accrued un-necessary. RJ Gill Solicitors is a trading name of Gilgrescu Limited, but Gilgrescu doesn't really show up in the brand...


RG Solicitors Review: As always, we recommend that you bookmark the site once you know you are on the correct one.. On the face of it, therefore, there is a risk that people will jump to the conclusion of a firm trying to trendy-themselves-up. Do you know the feeling I'm getting at? So, why...


Meresbrook Pollard Solicitors Review: I've spoken with both of them over the phone and they genuinely do sound like the color="green "friendly" < font> people they call themselves on their website. We've done work for hundreds of them, are regularly in contact with hundreds more, and are connected to thousands...


McShanes Solicitors Review: Aoife McShane trained in England at the University of Newcastle upon Tyne, attended the Institute of Professional Legal Studies. Rory McShane has a QUB BA Diploma in Social Studies, is a solicitor in both Northern Ireland and the Republic of Ireland, has been Pre...


Marcus Andreen Business Law Review: However, where it is not possible to determine the amount of time any work is likely to take, charges will be calculated on the basis of time spent. Prior to that he worked in legal roles for Mobile Systems International Limited (MSI), and Synon.. His website states an estim...


MacLachlan Solicitors Ltd Review: (We don't need to know their favourite colours or pet's names though.) class="infoquote "Our team of lawyers and support staff are all very approachable and we will always go the extra mile to achieve a positive result for clients."< div> So what are people say...


Law In Cornwall Review: www.lawincornwall.co.uk was the web address we were provided by the firm and www.lawincornwall.com is owned by another firm. They can work on appropriate claims under a Conditional Fee Agreement, a.k.a. They also cover the regular range of personal injury compensation claims...


Lambertpugh LLP Solicitors Review: A slogan taken from the 'no win, no fee' claim people but essentially meaning the same - i.e. The standard words are all there, they are just written in an identifiable character that seems ... For Commercial Conveyancing, you'll be handled by John 'Lambert' or Ian Tay...


KTP Solicitors Review: Rather than a free coffee the next time you visit, though, they promise a 10% discount off legal services for those enrolled. Historically, they state that their criminal law department is "one of the oldest and most respected in the area" , including their motoring law dep...


Kings Court Trust Ltd Review: Obviously there would have been a lot of changes soon after becoming an ABS, not least because capital investors Smedvig http: www.smedvigcapital.com smedvig-capital-backs-second-abs-kings-court-trust " plunged £4million< a> into the firm just a few years back. Also...


Jefferies Solicitors Ltd Review: They point out that things such as depreciating value of the car, road tax increases, and so on are yet to be discovered. The main people to note would probably be Michael Jefferies (Managing Director), Nina Ramsden (Director), and Kathryn Harland (Personal Injury Solic...


Jackson Lees Solicitors Review: This slightly more 'modern' approach, meant that we were surprised to see Jackson Canter buy such an old, established, well-known firm like Lees. Of them all, we are glad to see the Solicitors for the Elderly accreditation, the Legal Aid Lawyer of the Year Award , a...


Huneewoth Solicitors Review: Whether that is true or not is unimportant. For them to get onto the panel, they have already passed a certain standard. It's because I only write about firms we take on to the 1to1Legal solicitor recommendation panel. We check through 8000+ records in the Legal Ombudsman's ...


Hartley Bain Solicitors Review: They are also located near to Stratford Underground and Maryland station making them easily accessible from wherever you are travelling. They cover various case types for businesses and private clients: Civil Litigation - dealing with a dispute between individuals ...


FamLegal Family Legal Solicitors Review: The firm's owner and Principal Solicitor Julia Brown is a member of resolution, and have achieved accredited specialist status with them in relation to both cohabitee disputes and financial matters on divorce. If however Court proceedings are necessary, they will represent y...


Edward Hands & Lewis Solicitors Review: We actually like that. However, Edward Hands and Lewis is a very large firm and therefore probably have a dedicated web-person. In 2009 and 2011 they were recognised as the Leicestershire Law Society Law Firm of the Year. EHL have done neither. can be found on the main www.e...


DSL UK Debt Collection Review: He has been in the collection industry for over 30 years, starting his career as a bailiff. This is for businesses who have lost touch with their debt owing customer completely. Subsequent to that would be their absconder tracing service. DSL UK is something new on the 1to1L...


Davey Law Review: Their contact page not only provides details about available parking nearby, but also alternative postcodes to use in your satnav so that you end up in exactly the right spot. As for the staff, I wasn't exaggerating when I said they were well experienced. www.seriousinj...


Countrywide Conveyancing Services Review: So time for me to stop waffling and get on with it. That's not a negative feature, it's just that generic statements don't always help when deciding to use a firm. Usually there are several services, departments, previous setups, staff profiles, etc. Countrywide Convey...


CBTRL Review: I have no hesitation in recommending CBTRL to my clients and to my opponents who fund the treatment." < font> The company don't just offer assessments, but also rehabilitation services. Having worked in the personal injury industry for over 17 years now, we know that s...


Brearleys Solicitors Review: Of them all though, we could only see any real extra benefit (beyond what already exists on the main site) - from the Check My Compensation information. http: www.brearleylaw.com www.brearleylaw.com< a> - does NOT belong to them as far as we can tell. However, now I'm qu...


BMD Law Solicitors Review: (Many times we've seen the solicitor earn more money in legal fees than the client gets in compensation for actually being injured.) However, BMD's focus does seem to be on other case types as indicated in their on-site literature. The function room has been badly affected b...


Blain Boland & Co Review: Yes, there are still a lot of law firms with more than a century of history behind them. They consider themselves color="green "a refreshing change from more traditional law firms" < font> and have engaged (however mildly) with things such as social media. However, a fresh...


Barrister-Direct Limited Review: They also determine one point of contact for your claim within the firm, and aim to answer or respond to all telephone calls the same day and client's emails within 24 hours.. Barrister-Direct Limited has taken advantage of regulatory changes in the market, which allow Barri...


Balfour+Manson LLP Review: Okay, with this review we have a lot to get through. The firm's executive chairman chairwoman chairperson (pick your favourite) Elaine Motion, stated: color="green "Alastair and Richard are both very well-known and well-respected lawyers in Aberdeen with deep roots i...
Murray Hay Solicitors Review: Really, the list is longer than this whole article. Some firms build a website with the focus on looking "professional". Their office was originally in Putney, but they have recently moved just over the Putney border into Wandsworth. He established the firm in Putney in 1988...


Ashworth Motoring Law Review: So the cost of a solicitor will always seem worth it to avoid that. prefix. Driving with an alcohol or drug level over the specified limit can result in automatic bans for years. Ashworth Motoring Law apparently promise fixed fees on every case, no matter how complex. They h...


Amnesty Solicitors Ltd Review: We link to the web address www.amnestysolicitors.com from this page, but at the moment www.amnestysolicitors.co.uk will redirect you there too. Usually I wait anything from 3-6 months before writing a review on a firm that we actually work with. I mean, it's certainly a pr...


ACS Accident Claims Scotland Review: If you're not sure which category you fit into, call to see if they cover your particular injury. There website is concise. But from 1999 to 2007, it was not uncommon for some of us to be face down on a wet pavement, taking a photograph of a ruler sticking out of a pot ...







Recommended Firms: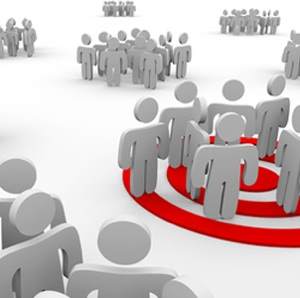 Social Media for Law Firms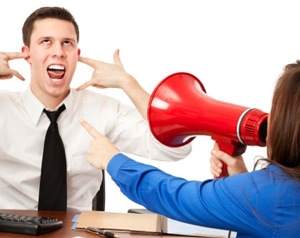 Referral Services for Law Firms
Lawyer Marketing Blog
RW Lynch
: These will be the people who refer you business once you get into follow. Content like this is not intended to close the deal by itself ' invariably. it is the gross sales skills of the lead accomplice and the connectio ...

Boston Info Security
: Speak about advertising. Whereas more traditional marketing strategies resembling tv and yellow web page advertisements appear to be flat-payment based. the pricing is definitely adjusted periodically based upon variabl ...

The Ethics Of Social Media Marketing
: Their search engine marketing instruments. together with full website optimization. are among the prime in the area. Lawyer to lawyer discussions between firm members are healthy. Bear in mind. Facebook delivers adverti ...

We
don't
believe the mantra
"Any publicity ...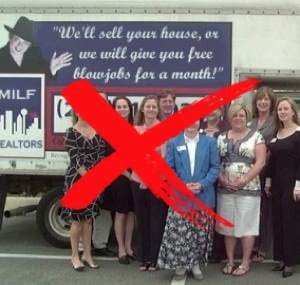 ... is good publicity"
.