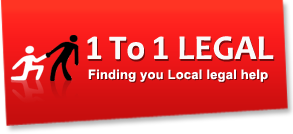 >> Looking for UK Law Firm Reviews <<

If you're looking for UK Law firms we have a sister site at www.1to1legal.co.uk where you can search by case type and postcode. We also have some help, information and review articles about various firms and related services, such as:
White Collar Legal Review
: So what else can we compare instead? Whilst flicking through various law sites, you may have noticed some asking you to follow their Twitter feed or 'Like' them on Facebook. What first appealed to us with White Collar Legal is probably the same thing everyone who...
The Johnson Partnership Review
: This was an odd one for us to review and whether you've already tried checking out this firm elsewhere or not - please do take the time to read through the following article. There were other issues people might run into when researching this firm that we'll come to la...
Thamina Solicitors Ltd Review
: Please note, however, that Mrs Universe is nothing like the much-maligned Miss Universe. But that's quite understandable. A stereotype not completely unwarranted if YouTube is anything to go by. People reading a firm's official website are generally skipping through look...
Alfred James & Co Solicitors LLP Review: However, watch out for firms that don't state this because each item is a valid point to consider when choosing a law firm . In the same way that a firm having dozens of 5 star reviews all left within the space of few days by people who have only ever left one review about ...


Shaw and Co Solicitors Review: It's only firms that state you will get 100% of your compensation that won't take a cut of your compensation at the end. So even though you may not have an employment issue or asbestosis or are the victim of a medical blunder - the fact the firm you choose to represent...


SBW Law Ltd Review: etc. From a landline it will be charged at the regular landline rate. For things like medical negligence cases where the risk and costs can be much higher, you might struggle to find a firm that offers you a 100% compensation guarantee. We did find a few alternative websites...


RSR Law Ltd Review: If we believe there is a strong possibility of success we will offer No Win No Fee ... All will be explained prior to entering into any agreement."< div> The firm seem to enjoy writing lots of information with a regularly updated blog currently in the hundreds of posts....


Ross Coates Solicitors Review: . We are not a middleman, so please use the direct contact details listed above if you would like to speak to them. But as a huge number of firms now offer email, t...


rhw Solicitors LLP Review: They have a blog, but most law firm blogs are of little interest to members of the general public with lives to live. The main areas of expertise for the firm are listed as Family Law, Disputes, Wills, Corporate Law, Conveyancing, and Employment Law. If you haven't read any ...


Murray Hay Solicitors Review: They have 25 years behind them in the area, which will have given them plenty of time to have a wide, loyal, local client base. Ian has 30 years experience in residential and commercial property. Luckily, the website is the firm's name, the name is simple, and it's a regular...


Meresbrook Pollard Solicitors Review: Having worked in immigration asylum myself for a couple of years, not being judgmental is something many people involved find hard to do. They set a high bar for themselves, which will say will be achieved because of their color="green "highly qualified and experienced pro...


Linkilaw Ltd Review: But in this case, many of the snippets Linkilaw display on their own site are copy pasted directly from third party review sites such as TrustPilot, Google, Facebook, etc. Or both. There's a full page of Success Stories and Testimonials dotted around. So maybe when asked to ...
33Legal Ltd Review: Because of this most firms don't even handle negligence cases and those that do will typically not hand over 100% of the client's compensation at completion. However, the website states they have 20 years of experience in various personal injury matters. 33 Legal's profile...


Leech & Co Review: In fact for most industries whether financial or farming, the 'News' or 'Blog' section of a company's website is typically just some thinly disguised stack of extra sales-pitches with maybe two sentences of useful information stuffed in the middle of each. He therefore turne...


Kuddus Solicitors Review: If you click the 'Areas of Practice' for any solicitor within a firm you can see what they cover. As we're dealing with property matters, we very much recommend bookmarking the site to return to later. Plus our own staff have related backgrounds such as retired barrister, ...


Kings View Chambers Review: Pubs, nightclubs, hotels, off-licenses, restaurants, etc. I hope you'll agree now that my use of the word 'unique' to describe their case range was well founded. Their focus is very much on defending people, but not just in criminal matters. This only helps to re...


Kings Court Trust Ltd Review: In these days of Facebook and LinkedIn, an increasing number of people enjoy and feel more confident being able to know a little about the people or company they're going to call before doing so. Any complaints that do exist are usually when a client feels that the case had ...


Joanna Connolly Solicitors Review: They do not act for banks or lending institutions, allowing them a clear focus on one side of the fence. Make sure to ask and discuss in depth how and when the solicitor taking your case expects to get paid. If you are experiencing debt problems and being threatened wit...


IWC Probate & Will Services Review: The phone number above is clickable for that very reason. But we've written in several articles before about how meaningless the age of a firm's branding is anyway. We also saw www.probatelondon.co.uk in the search results for the company name, but we couldn't get the site t...


HJA Solicitors Review: The downsides of constantly changing staff and leadership can be easily seen in how our government is run. A position we've only ever attained with 2 of over 100 websites we've worked on. Also, they are only the 3rd firm on our network to have their own Wikipedia page w...


Helix Law Review: often referred to as 'thin content' or 'click-bait'. I would not hesitate to recommend them."< div> class="infoquote "Avery approachable and helpful company - I called out of the blue to get some general advice and potentially line up some work with Helix Law. If you've...


Hallmark Solicitors Review: (Though not always the police it has to be said.) We would therefore suggest that having a specialist for any case type is just as important. numbers out there. We scoured the usual public forums such as Google Reviews, Yell, Yelp, TrustPilot, Facebook, etc. So "Sole Represe...


Graysons Solicitors Review: It's in the Google Reviews about 10 from the bottom. They've even got a few self-promoting articles in their as well with titles such as 'Do I have a claim to my partner's pension now that we are separated?' , 'Have you had a road traffic accident? Make your claim now!' a...


Edward Hands & Lewis Solicitors Review: Then in 2014 the firm's Managing Director was crowned Boss of the Year for Leicestershire. At the time of writing this, there are currently 15 EHL offices across England : Beeston, Bulwell, Buxton, Carlton, CityGate, Hinckley, Hucknall, Leicester, Lewisham, Loughboroug...


Hammond Trotter Solicitors Review: We've been working in the legal industry alongside solicitors for over 20 years now. class="infoquote "Having acted for drivers from all walks of life, from the man in the street to premiership football stars and numerous high profile actors, we know that everyone nee...


Driscoll Kingston Review: You can't get '&' characters in web addresses anyway. As always, we recommend actually reading the reviews. Often when firms want to grow they'll start accepting every case type possible. "No win, no fee" only means that if you lose there are no fees to pay. things that can...


Davey Law Review: At the most basic level, people need to be able to write on social media "I've decided to use X because of Y." They need something to stand out to be able to convince others that they researched all the alternatives, but that particular thing sealed the deal. www.seriousinju...


CSL Law Ltd Review: Reviews, information, and news articles on organisations such as the Charlotte School of Law, Colorado Senior Lobby, and even something called the Chinese Super League were popping up. Our clients are treated with a high degree of professionalism and a large proportion of ou...


CFG Law Review: Any negative points? Well, thinking outside the box has resulted in us agreeing with at least 99% of CFG's mentality. As CFG points out on their website: class="infoquote "Following a serious accident, it may be necessary for you to have adaptations made to your home,...


Centenary Solicitors Review: So of course, the review is going to be pretty positive. Sometimes they simply couldn't get their original name as a domain name because someone else already owns it. on behalf of Centenary Solicitors [which] is the trading name of Centenary Law Limited"< div> Got that...


Briffa Legal Ltd Review: One look at Briffa's website though with the large text, bright pinks, yellows, and flower images - we knew we were on to something. That's not to say they appear anything less than professional: class="infoquote "Briffa: Highly rated Intellectual Property lawyers ...


BES Legal Ltd Review: We did find a fair few though: class="infoquote &bullet; "Great service, at great value. That was all the information they gave though. Please make sure you search for "BES Legal Ltd" and not just "BES Ltd" though as the latter brings up links to reviews about oth...


Balfour+Manson LLP Review: So if you have any form of disability or questions about disabled legal services outside of Edinburgh, it would be advisable to get in touch and discuss your needs. B+M did dabble with a https: www.youtube.com channel UCfFePRKvvzGdWvHXD7HGPPQ" YouTube channel< a> a c...


Auto Logistic Solutions Ltd Review: Especially if you're going to be off work due to injuries. It is not uncommon to require at least three separate service providers to achieve all of the above. The reason this article has been built around side-information, anecdotes, and general consumer advice is bec...







Recommended Firms: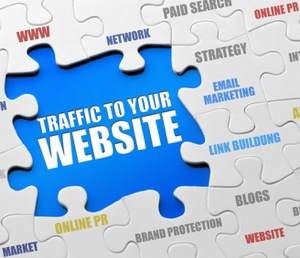 Social Media for Law Firms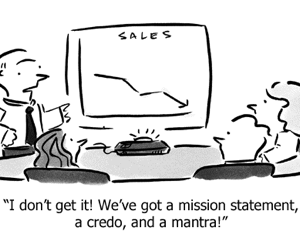 Referral Services for Law Firms
Lawyer Marketing Blog
RW Lynch
: These will be the people who refer you business once you get into follow. Content like this is not intended to close the deal by itself ' invariably. it is the gross sales skills of the lead accomplice and the connection she's fostering wi ...

Boston Info Security
: Speak about advertising. Whereas more traditional marketing strategies resembling tv and yellow web page advertisements appear to be flat-payment based. the pricing is definitely adjusted periodically based upon variables comparable to Nie ...

Chicago Lawyer Images
: Have meta descriptions that encourage prospects to click on in your hyperlink in search outcomes. Now this CLE audience member truly anticipated them to "do something about it." they nonetheless keep in mind responding that they used to be ...

The Importance Of Legal Marketing For Attorneys
: CLICK ON HERE for more information and registration. Subjects include focusing your advertising efforts; motivating your self and your partners; how purchasers select a agency; creating new companies; hiring and maximizing the efforts of ...

Glendale School District Monitoring Students' Social Media With Geo Listening
: Mr. To receive updates as they are posted. please add this blog to your feeds or subscribe by entering your e-mail address in the area under. Somewhat. native advertising or sponsored content is rapidly blurring the traces between edit ...

We
don't
believe the mantra
"Any publicity ...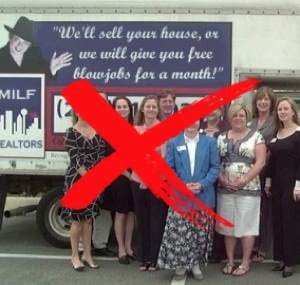 ... is good publicity"
.