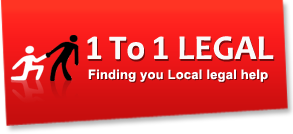 >> Looking for UK Law Firm Reviews <<

If you're looking for UK Law firms we have a sister site at www.1to1legal.co.uk where you can search by case type and postcode. We also have some help, information and review articles about various firms and related services, such as:
Trust Inheritance Ltd Review
: For example, a firm that states they handle "Will & Probate" matters may simply help people create a Will. Certainly when we tried various search phrases several related companies showed up in the results including Inheritance Legal Services Ltd, Guardian Inheritance Ltd, Th...
Thorpe Wilson Solicitors Review
: class="infoquote "Exceptional Customer Care to accomplish the best results"< div> All companies have sales-pitch language on their websites. The www.thorpewilson.com version currently shows nothing and all the typical typos versions we checked such as www.thorpwil...
The Injury Solicitor Ltd Review
: Whilst the majority of legal https: www.thisismoney.co.uk money mortgageshome article-3385825 Sarah-Ritchie-saved-45-000-dream-home-lost-devastating-new-scam.html" scams at the moment involve property matters< a> with fraudsters managing (somehow) to convince people to tr...
Taborns Legal Business Review
: On those occasions we have to use our 'gut' backed by 20+ years experience working with law firms across the UK. Otherwise all we would list for you are the large brand named multi-office firms - and that too is not always the best fit or even available in the more rural a...
Stenfield Solicitors Review
: class="infoquote "83% of new clients are recommended to us through word of mouth"< div> A quick note on navigation because although we link to the official site above as www.stenfield.com, there is a completely different firm using the www.stenfield.co.uk domain. ...
Simons Rodkin Solicitors LLP Review
: We will consider fixed fees and for legal dispute work No Win No Fee (or partial no win no fee) arrangements in appropriate situations."< div> Thankfully it's becoming increasingly common for firms to be more open about their fees up front. Thankfully, if the firm you'r...
Serious Law LLP Review
: We manage their affairs to provide them with a future that is financially secure."< div> Naturally with such generic terms in the company name we did some digging about navigation. I felt that I was not only in top professional care, but that they cared and understood t...
The Search Bureau Review
: SDLT.co.uk help stop stamp tax form rejections by pre-populating the forms and providing a printed SDLT5 certificate - they've handled over 3.6 million submissions to the HMRC already. So sadly there isn't a lot of independent comments floating around on the third party fo...
Robin Somerville Direct Access Barrister Review
: However there are many situations where going direct to a barrister yourself will definitely save you considerable time and cost . If you've read some of our other review articles on firms, this is usually the point where we direct you to various online resources...
Richmond Legal Ltd Review
: So whilst it's easy to find the confirmation of expertise and experience from places like the law society - it's unfortunately not been long enough for a good amount of public reviews to be available on the web. It's pretty bleak though and only getting worse. The official...
Reid Black Solicitors Review
: class="infoquote "Reid Black Solicitors offer exceptional Legal services throughout Northern Ireland and have an expertise in Military Claims throughout the UK."< div> Often the things that impress us most on a law firms' site are things they themselves don't se...
Redwood Collections Ltd Review
: One of the benefits of using a debt collection company such as Redwood over, say, a firm of solicitors - is usually savings in both time and cost . class="infoquote "An effective approach to debt collection"< div> The opening line on the firm's website does refle...
RD Costings Review
: RDCostings don't have 'Online Compensation Calculators' tempting you in with promises of £10,000 settlements for your paper cut. These can include Sexual Abuse, Emotional Abuse, Domestic Abuse, Assaults, and even the death of a loved one at the hands of another person. This ...
Penn Chambers Solicitors Review
: You can usually find other information such as the practice's case range, staff, other offices, alternative contact details and so on. All our Clients have access to all the important details of their matter, enabling efficient communications and the transparency you need."<...
Penerley Lawyers Review
: We really don't advise relying on any individual ratings about a company without accompanying explained reasons. This is because some people's complaints can be ridiculously petty, and some can be attached to the totally wrong firm. Penerleys only had three online revi...
Pacific Law Review
: class="infoquote "Pacific Law was founded with a vision of being a 21st century firm in a 20th century industry."< div> ​If you've already visited dozens of legal professional websites today, you'll notice that a lot of them have a statement like this one. ...
OTS Solicitors Ltd Review
: So stars don't always reflect real position in the minds of previous clients. It is a good hallmark of establishment and an indication of adherence to good standards. At the time of writing they had over 450+ reviews on Google which is quite unheard of for a law firm . Th...
OJ Solicitors Ltd Review
: Sadly, founding dates can be merely marketing ploys. In any given area we may only recommend 3-4 local law firms for your case type. For example we always ensure a good selection of solicitors, barristers, debt collection agents, accountants, paralegals and more because...
NV Legal Ltd Review
: As the branding efforts by the firm are clear and consistent , there shouldn't be many obvious alternatives or common errors cropping up such as 'nvlaw' or 'nvsolicitors'. They're mostly https: www.theguardian.com money 2019 aug 24 the-45000-deposit-for-our-first-home-was...
MTA Personal Injury Solicitors LLP Review
: always had time to discuss any queries< div> There's a clear general theme there covering the main points people are typically looking for in a law firm. The Law Society for England & Wales has a very good user side setup allowing people to see a wide range of details...
MGBe Legal Review
: With generic terms in the branding such as 'legal' we do often see people making mistakes such as searching for 'mgbe law' instead and trying various domains with those typos. class="infoquote "received a very helpful, detailed and accurate service" "always availa...
McEwan Fraser Legal Review
: It's certainly something to bear in mind when checking out alternatives. A quick word on navigation. There is a huge amount of public reviews about the firm though. Two other property firms we recommend on our site and who we think do a great job have only 2-3 ...
Mason Bullock Solicitors Review
: There are far better paying areas of law which is probably why so few firms get involved. For example they still linked to the now very defunct Google+ platform and many of the links we clicked on both our desktop and phone browser made the page 'jump' rather than change. ...
Alexander JLO Solicitors Review
: We know several excellent firms that have 2 or 3 overall star ratings on some forums yet 5 star everywhere else. listed in the Good Lawyer Guide for a number of areas." < div> They also http: www.goodlawyerguide.co.uk lawyers 36610-paul-outhwaite about_firm" link to t...
Linkilaw Solicitors Review
: We might even have to disagree with them on the strength of that assessment as we have seen some very positive moves by even the stuffiest of established firms in recent years. The solicitors themselves also get scammed into paying out to the wrong people. However typically ...
Lindsays Solicitors Review
: But I'm guessing most people that see articles with companies holding large cheques being handed to a charity rep - have a little cynicism in them too. To get a wider view that includes negative opinions. We've seen much worse though, such as a Criminal Law firm with a...
Levins Solicitors Review
: To quote the LBC site: class="infoquote "... Not least to help them feel the firm more approachable. Exactly what most people would like to have in a firm handling their case. One called 'Elvin Moore Solicitors'. They provide a huge amount of data user-side for consum...
Lawcomm Solicitors Review
: Even during the Covid-19 lock down everything worked as usual."< div> On Google for example, they have 232 reviews with an overall 4.2 5 rating. But in context these need to balanced and compared against how other property handling firms are portrayed. That will provide...
Kudos Legal Ltd Review
: There are also variants such as Kuddus Solicitors. The official www.kudoslegal.co.uk website is linked to above and www.kudoslegal.com does not redirect to it. The only issue when looking such things up is that there doesn't seem to be a clear separation between their ...
Khan Law Review
: It's only if the firm states they provide no win no fee AND 100% compensation that you will have nothing to pay whether your case wins or loses. You'd think people would know that by now.. The majority have the same sort of sales language, the same images of people shaking...
DV Solicitors Review: However both www.deovolente.com and www.deovolente.co.uk are owned by other firms. class="infoquote "We create value for our clients, our people and our community"< div> If you https: solicitors.lawsociety.org.uk office 529702 deo-volente-legal-llp" check out ...


Integral Law Ltd Review: This firm is a member of The Law Society of England & Wales which is great as they have one of the best information sites we've seen amongst such organisations. The name of the firm is quite unique at the moment. Either nationally, by district, and sometimes by town. The o...


Ian Mallon Solicitors Review: Right now https: www.theguardian.com money 2020 feb 29 bank-scam-solicitors-email-hacked" people are losing millions of pounds to scammers< a> over property matters simply by not realising the email they received was from an incorrect address or the website they clicked o...


R James Hutcheon Solicitors Review: In all though, we hope you can see why we wanted to add this firm to our network and the solicitor search function. We would only recommend using ones that allow reviewers to leave comments though. We think they can be very misleading and they reduce the claims to si...


Howe + Co Solicitors Review: The snippets above were from the usual third party boards such as Google, Yell.com, Yelp and Trustpilot. It can be quite difficult to dig out the pertinent details in order to make what feels like an informed decision. Gushingly so on occasions, as I'm guessing they were ...


Hawkridge & Company Review: Very often a bunch of the negative reviews will be from the client of the other party. Hawkridge & Company are another firm which may appear like a regular high street firm, but they actually tick a lot of boxes for us that you typically don't get from many other legal pra...


Hampson Hughes Solicitors Review: Unfortunately the only way to really know if a firm lives up to that promise is at the end of the case. AND from start to finish (which only took 4 months) HH kept me informed on a regular basis" "They kept me updated throughout the whole process and got my case solved ...


Frank Rogers Law Ltd Review: There is a Law Society website for each area. As we said, he worked at Kirwans Solicitors for many years. So that's good. a specialist driving offence solicitor knows how to present mitigating circumstances and can often get a penalty reduced or, avoid you being banned for a...


Fieldfisher LLP Review: Normally when a firm gets that big, they move into practically every area of law and push out smaller clients in favour of big corporate clients. For this firm to have individual offices within the UK that have remained focused on a relatively small target group and ...


Education Law Service Ltd Review: If you've already been through a dozen law firm's sites today looking for one to help and didn't notice - just try typing a few of their company names into Google and see the opening hours that pop up. Sometimes the only way to ensure your child gets the correct care is to...
Pump Court Chambers Review: The members of a Chambers share the rent and facilities, such as the service of clerks ... If you flick through the reviews on regular haunts such as Google, Yell, Trustpilot, Yelp, etc. However to be qualified to handle such, the barrister you speak to should absolutely be ...


DFA Law LLP Review: The official site we link to above is www.dfalaw.co.uk which is https secure for you to safely submit your personal details on the web form. That simply means their marketing guy has added all the working years of the staff together. always very approachable, both personal c...


Catteralls Solicitors Review: More importantly, which solicitors are actually well established with experience in your matter. If you https: solicitors.lawsociety.org.uk organisation people 412101 catteralls?Solicitors=True" check out the page for this firm< a> on there you'll see details of a...


Bilkus & Boyle Review: So when we say B&B have a very positive rating, that's actually quite an accomplishment for a firm dealing with property matters. You can then click the links of solicitor's names to see some more personal details such as case expertise. Fortunately there are resources on...


AWH Solicitors Review: We hope it's clear by now why we decided to add this firm to the 1to1Legal network and recommend them to people. The internet makes it much easier to find services you need such as legal advice. If you click on each person's name you can also see their qualification d...


Avery Walters Solicitors Review: You may also see other names such as Avery Walters Ellis Solicitors and Avery & Walters Ltd mentioned when looking around for information. Which sounds far more impressive than 'we've been doing this for two years!' , doesn't it? In such cases, it's not always clear wh...


Aspire Licensing Review: They handle what would be considered legal matters, and the term 'advisors' is used. But this shouldn't pose a huge amount of risk anyway due to the area of law they deal in. Whilst we often discuss the pros and cons of using specialists, we usually are talking about f...


Asghar & Co Ltd Review: www.asgharsolicitors.com) it's probably a good idea to bookmark the website if you plan on coming back. The number of larger firms we know that still choose to work under the scheme are few and far between. This way, if a firm claims to have years of experience you can actua...


APS Legal & Associates Review: class="infoquote "APS Legal & Associates and Assured Probate Services are subsidiaries of The SimplyBiz Group."< div> The firms other arm, Assured Probate Services, has an individual website at www.assured-aic.co.uk, again none of the other variants such as www.as...


Apprise Legal Services Review: In the US it has been used for much longer. you MUST make a WILL."< div>. We would therefore recommend bookmarking the correct site once you're on it just to make sure. One last snippet from the firm's site that seems to summarise: class="infoquote "Do you...


Allsop Durn Solicitors Review: The official website we link to above is www.allsopdurn.co.uk with www.allsopdurn.com not currently in use. As this firm also handles property, always make sure to keep an eye on the email address you're being emailed from and the web address you land on as it's not always t...


Aina Khan Law Ltd Review: For all we know their award could have been for a good website design or a medal for taking part in a local charity fun-run. Beyond that though, they even cover a range of case types relating to international issues which can be unbelievably complex. That could mean two soli...


Aconveyancing Ltd Review: The majority are positive comments, and by some considerable margin too. Things moving slower than they'd want, or the client's feeling that their chosen firm could have done more to prevent a certain situation. However we have seen several property firms with much more ava...


ABS Lawyers Ltd Review: class="infoquote "if someone wants to fight for compensation, their help will be a good choice" "the topic was already closed and nothing could be won, but under their supervision somehow it moved forward" "So for me such support from the law firm was very im...


5 Essex Court Review: In the meantime, there is no shortage of praise amongst the legal community: class="infoquote "a genuinely unstuffy, open and informal chambers" "a formidable reputation" "its reputation as the leading set in England, as far as police law is concerned...







Recommended Firms: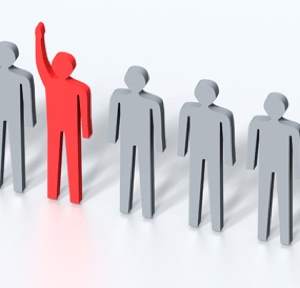 Social Media for Law Firms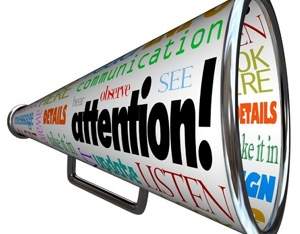 Referral Services for Law Firms
Lawyer Marketing Blog
RW Lynch
: He was below some hearth by the Caps marketing man. Lead Conversion is the most missed space at most regulation firms and it has the potential to avoid wasting you tens of 1000's of dollars this yr! Just this week. the ...

Boston Info Security
: Internet-based promoting allows for much more accurate and up-to-the-minute efficiency metrics and so the pricing may be adjusted on a much more common basis. The internet is 20 years previous. The weblog was decided ...

The Ethics Of Social Media Marketing
: Russell recently joined CanLII Connects . where commentary from his Household LLB blog will get a pleasant increase in exposure. For years now they've handled this weblog just like the little one who really really wish ...

We
don't
believe the mantra
"Any publicity ...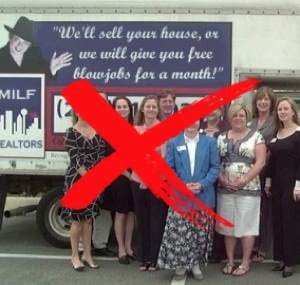 ... is good publicity"
.