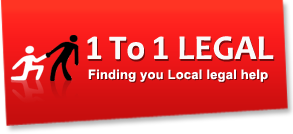 >> Looking for UK Law Firm Reviews <<

If you're looking for UK Law firms we have a sister site at www.1to1legal.co.uk where you can search by case type and postcode. We also have some help, information and review articles about various firms and related services, such as:
Youngs Solicitors Review
: As our poll last year indicated - only 8% of people seemed to take company provided testimonials into account when making up their minds about a firm. Please note that you can't have an ampersand (&) in a web address so anything like www.young&co.law will not exist. That's b...
Woodstock Legal Services Review
: 'we are unapproachable, confusing, and slow'. There are several other things that stood out to us about this firm as well such as the professional https: www.woodstocklegalservices.co.uk about#meettheteamanchor" team pages< a> showing staff profiles. class="inf...
Wildcat Law Ltd Review
: The combination of the two avenues gives a much wider scope to potentially help clients faster and at a lower cost. Today's article is on the legal firm Wildcat Law as there are a few things we can point out about this firm that might help you generally when seeking a lega...
WH Solicitors Review
: That is not always an incorrect use of the word. You can see for WH their main lawyer Waleed Hassan has been practising law since 2011. A quick note on navigation should be made though because when looking up reviews on the public forums we did end up on the wrong pages some...
Waterstone Partnership Solicitors Review
: On top of that we've also seen a criminal law specialist receive a negative review for refusing to take on someone's divorce case, and many firm's getting 5 stars for services they don't provide (such as an amazing pizza). Also for finding the correct reviews you sometimes h...
ULA Solicitors Ltd Review
: It would be wonderful if all company reviews could be like that as you can get a real sense of the positive negative themes of each firm that way. The main concept that stood out to us was that the firm certainly lives up to it's claims about not shying away from more compl...
The Law Partnership Solicitors Review
: It's a difficult thing to judge. Common variants such as www.tlps.com or www.thelawpartnership.co.uk are currently owned by different firms. The best and most popular way to check up on this kind of statement on a law firm's website is through public reviews. Unfortunately...
Wilford Smith Solicitors Review: Most legal professionals will provide a testimonials page and this firm https: www.wilfordsmith.com testimonials " does so here< a>. This is because the majority of people involved in a property transaction experience problems, delays, and general misery. For example: one...


The Legal Practice Ltd Review: class="infoquote "The foundations of The Legal Practice are built on client service."< div> Of course whilst we at 1to1Legal are usually first drawn to the industry websites to check up on firms before adding them to our site - most 'regular' people's first port o...


Stephanie Heijdra Review: We did find Stephanie provided help opinions for various news articles about her area of law including to https: www.express.co.uk news politics 1380364 Brexit-2021-timeline-important-milestones-EU-latest-news-EVG" The Express< a> and on a https: eachother.org.uk marria...


Thaxted Legal Ltd Review: We've written over 200+ articles on legal service providers in the UK with tips on what to look for when trying to get legal help, resources you can use, and things to avoid. So make sure to always read through ratings rather than just glancing at average stars. Immigration ...


Taylor Price Solicitors Review: Obviously we can't possibly try out the legal services of each firm we cover, but there are plenty of public review and rating forums out there already. It's also true that reading the positive comments can be enlightening as well. But that's exactly what happens all ...


Swain & Co Solicitors Ltd Review: However the best website for getting information about a law firm in our opinion is The Law Society of England & Wales. So if a firm accepts Legal Aid clients at all, then that's an instant brownie point from us. But that happens constantly for law firms. Thankful...


Summerfield Browne Solicitors Review: Most firms will say they are modern with a unique setup. This is a very good example of why. This has the obviously knock on effect: class="infoquote "... For example whilst Cambridge has a full 5 stars, the London office has only 3.5 stars at the time we checked. Sou...


Stowe Family Law Review: Some phrases may seem throwaway such as: class="infoquote "A tailored approach from a team that really understands family law."< div> Which again you've probably seen similarly worded statements on a lot of other firm's websites. It explains the firm's reach and...


Smith and Graham Solicitors Review: Unfortunately some negative ratings had no comments with them in order to know if the complaint was valid or even about the correct firm. The other item in the original quote is about client happiness and the obvious place to check that out is the public forums such as...


Simper Law Ltd Review: So what are previous clients saying about the firm? The snippets above are from testimonials posted on the firm's own website. In reality then, all the case types listed can be broken down into just three areas of law - Litigation, Estate Planning, and Commercial Law...


Reynolds Macdonald Solicitors Review: Yes, if the firm is registered with a law society then you can usually find out quite a bit about them independently. If you https: solicitors.lawsociety.org.uk office 464412 reynolds-macdonald" check out the page< a> for any firm on their site you should be able to ...


Rose Fendlen Law Review: Property matters). Many companies have created Testimonial pages on their website. Employment Law ... On that last one: class="infoquote "Specialising in: ... Just always make sure you know exactly which site you are on, which email addresses you are responding to, an...


OneLaw Chambers Review: So how do you know which ones are experienced, qualified, and right for you? There are of course several good resources to help you such as the various law societies. Practically every firm will claim to be friendly and modern. The main problem in such situations is the po...


Nicholson Jones Sutton Solicitors Review: It's always important to focus when doing things online that might involve large sums of money being transferred back and forth. Which is surely a good type of staff mix at any firm? class="infoquote "NJS Solicitors understands that each client is unique and o...


My Law Matters Review: It's quite common for law firms to create separate trading names. Either way we would still recommend bookmarking the correct site because the firm deals with property which has become a huge target market for scams. A good place to get information on this is actually ...


MJV & Co Solicitors Ltd Review: Just ask and, if we can, we will."< div> Luckily The Law Society of England & Wales provides an excellent user side resource for people to check up on and verify certain aspects of the law firms under its care. The branding is mostly 'MJV Solicitors' but the official...


Michael Leighton Jones Review: However this offer seems to be for Michael Leighton Jones Solicitors' whole case range. Useful context for negative reviews should be used to check if there is a theme. For example, we did see one negative review about this firm on Google where the person gave one star and s...


Mark Croft Solicitor Review: In fact, you could easily end up with a 1-year qualified newbie solicitor from a 200-year old firm, but a 40-year veteran lawyer from a 1-year old firm. So just be careful anyway when visiting sites and always be aware of what site you're on, it's padlock status, and who...


Mackenzie Jones Solicitor Review: There aren't always plentiful reviews about companies that work in the legal industry, but you should never take a lack of reviews as meaning anything negative. If you are searching for a lawyer in England or Wales you're in luck because there is a third party website...


Lyons Solicitors Review: That's a big difference, but at first glance they may look the same. These are absolutely meaningless statements and often tenuously connected. But first you need to know a key difference in the types of wording some firms use to describe their levels of experience. In the m...
Brian Barr Solicitors Review: If you https: solicitors.lawsociety.org.uk office 490026 brian-barr-limited" look up the page< a> for this firm you'll see several staff with a range of qualification dates such as Phillip Cohen who qualified as a solicitor in 2006, Steven Akerman in 2013, right up...


LS Legal Solicitors Ltd Review: We very rarely push out direct advice in our articles but we have no problem stating that if the solicitor you're looking at hiring only works a handful of Immigration cases per year - try someone else. However according to our poll a few years back only 8% of you trusted re...


Lefevres Law Review: At 1to1Legal we try to get a varied selection of options for people to choose from. It's like trying to find a dentist that will work on the NHS funding. For example Lefevres list Medical Negligence, Employment Disputes, Product Liability, Slips Trips, and more in their dr...


Kee Solicitors Ltd Review: But the 'high street solicitor office' handling a wide range of cases was more common. But that made some of the drop down menus and site text a little harder to single out and use. 'kee solicitors in aberdeen'. It could mean as little as a 5 minute chat with a trainee solic...


JPS Walker Solicitors Ltd Review: That's because whilst people are more than happy to jump online and let people know about their lovely waitress or great local car wash - they are far less likely to rush onto the internet and broadcast about their messy divorce, bankruptcy, or life-destroying accident. JP...


Hill House Chambers Review: Always take care on the internet as many legal matters are now being targeted by scammers due to the large amounts of money available. So always call the official phone number you have to check with the firm about such emails you've received. Biggest things to watch for are ...


Guardian Law Review: Most https: www.thesun.co.uk money 17881174 property-scam-fraud-our-house " target the clients of law firms that handle conveyancing< a> matters but you never know what they'll come up with next. They were all very positive , but lacking enough comments content to provid...


Goldsmith Bowers Solicitors Review: But we have no hesitation in stating a firm with a specialist business department or a fully specialist firm like Goldsmith Bowers are far more likely to be able to help with a commercial law matter compared to an individual solicitor who handles commercial matters only as...


Frei Solicitors Review: As you may have noticed if you've flicked through the law firm listings pages of this site, we are not a directory listing every legal practice under the sun across the UK. The amount of legal work required to buy, sell and just own a house is huge. class="infoquote "...


Frazer Coogans Ltd Review: Since the 90s the government has been stripping Legal Aid massively so that these days very few people qualify for help and the lawyers working under legal aid are paid a fraction of what they would normally charge for their services. 'Leading' also sounds great but of itsel...


Foster & Coleman Ltd Review: This is simply not true any more. class="infoquote "They now bring that successful track record, as well as almost 40 years of experience, to their own practice."< div> This statement is part of a brief history of the setting up of the firm. For example ...


EMD Law LLP Review: Originally starting under the name Baily Strickland and Bryant, the firm became Baily Bryant & Dumbleton in 2003, then finally EMD Law LLP in 2008. only 8% of you apparently trust company provided comments. So what are they saying about this firm on the web? cla...


EDC Lord & Co Solicitors Review: class="infoquote "Our core values are integrity and trust, the encouragement of innovation, teamwork and the continuing personal development of everyone at the firm."< div> What are people saying about the firm on the usual independent forums https: www.googl...


Drummond Miller LLP Review: But most importantly it provides the areas of law practiced and qualification date of each solicitor within the firm. Make sure to read the comments to see what kind of things might be being complained about or what things the firm seems to get right. This has had some...


DisrepairClaim.co.uk Review: There are so many people living with severe issues in their homes out of either fear of their landlord or an inability to get their landlord to do anything. Fairweather Claims Ltd is a claims management company and is regulated by the Financial Conduct Authority"< div> ...


David Stinson & Co Review: The main issue with typing wrong web addresses directly into the browser bar is that when typos like that occur you can end up being redirected to a https: en.wikipedia.org wiki Phishing" phishing< a> site. In fact, you should never be charged any fees either up fron...


Cullimore Dutton Solicitors Review: If you https: solicitors.lawsociety.org.uk organisation people 591481 cullimore-dutton-solicitors-limited?Solicitors=True" check out the page< a> for Cullimore & Dutton's staff for example you'll see a full list with clickable names for further information on eac...


Cooks Solicitors Review: They are certainly meaningless, but also often completely tenuous too. That can surely only be a positive thing? class="infoquote "Each matter we deal with is given personal attention by a solicitor ..."< div> A quick note on navigation again though as this firm h...


Calio Claims Review: Being aware of what you're typing and what site you're on is important because of the huge amount of scams such as https: www.ncsc.gov.uk guidance phishing" phishing< a> on the web.. For the new generations of potential clients looking up a law firm on the internet, they ...


QualitySolicitors Burton & Co Review: To be on the safe side though, make sure to bookmark the current site in case you want to come back. www.burtonlaw.co.uk did redirect there at one point but we haven't seen that for a while. Like those Law Society logos you see stamped across many solicitor websites....


Buchanan & Co Solicitors Review: Unfortunately even the best firm out there will end up with complaints about delays in property sales. So make sure you are on the correct website and never discuss payments via email. . class="infoquote "We are a long established firm of Solicitors and Conveyancers ...


Brown and Co Solicitors Review: If you https: solicitors.lawsociety.org.uk office 509558 brown-and-co-solicitors" check the page for this firm< a> you'll see contact details, case types covered, and most importantly - the number of years each qualified solicitor has been so. class="infoquote "Bro...


Bridge McFarland LLP Review: Just typing 'bridge mcfarland' currently shows nothing on Google, you have to type in the full 'bridge mcfarland llp lincoln' or whatever office is nearest you. This is hugely important because the firm deals with property matters which have been https: www.lloydsb...


Bell Lax Solicitors Review: But that doesn't mean we don't understand the value that list of cases has in indicating their genuine establishment, experience, and expertise . However Bell Lax's news section has a wide range of well written articles . If you check out the page for this firm you'l...


Beers LLP Review: class="infoquote "We have specialist lawyers in areas such as Commercial and Residential Property, Employment, Personal Injury, Dispute Resolution, Health and Safety Management, Wills, Wealth Management and Tax Planning and Family and Relationship Breakdown."< div> ...


Backhouse Solicitors Review: This is because there is always delays, complications, and sometimes complete failure but with both sides continually unhappy with the other. We've stated many times in other articles how a firm promoting their 100+ year old brand name as some sort of definitive proof of the...


A City Law Firm Ltd Review: Today's article also focuses on things you can do to research a firm you're thinking of using. This is something to watch out for though. We've seen a lawyer with a 5 star review for their 'new italian menu' and a 1 star rating for a Criminal Law specialist for refusing to h...


Two Harcourt Buildings Review: Not least because they provide very little data on firms and a search function that is hard to find and harder to navigate. class="infoquote "Her calm yet firm demeanour instills confidence in clients from the outset of a case" "persuasive and direct" "His case prep...







Recommended Firms: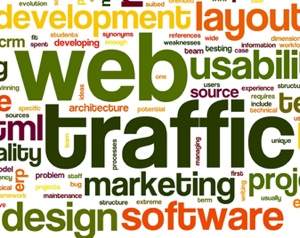 Social Media for Law Firms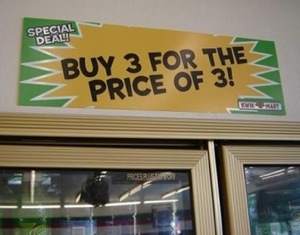 Referral Services for Law Firms
Lawyer Marketing Blog
RW Lynch
: These will be the people who refer you business once you get into follow. Content like this is not intended to close the deal by itself ' invariably. it is the gross sales skills of the lead accomplice and the connectio ...

Boston Info Security
: In order for any social media channel. web site. or other digital asset to perform properly. you should be engaged in content advertising. Likewise. Whole Attorneys isn't a referral service. . Familiarize your self with t ...

The Ethics Of Social Media Marketing
: Although the Law Firm Advertising and marketing area of interest is fairly competitive on-line. for those who follow some easy guidelines you need to be capable to outrank your local rivals. However this opinion states that a law ...

We
don't
believe the mantra
"Any publicity ...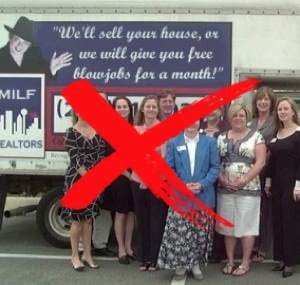 ... is good publicity"
.