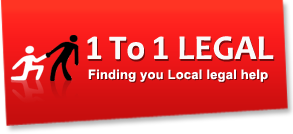 >> Looking for UK Law Firm Reviews <<

If you're looking for UK Law firms we have a sister site at www.1to1legal.co.uk where you can search by case type and postcode. We also have some help, information and review articles about various firms and related services, such as:
White Collar Legal Review
: That's not an exaggeration - there genuinely are a large amount of solicitor site profiles packed with personal information in an attempt to seem more approachable. Some firms definitely try too hard to be trendy whilst others almost regress, focusing on their 200+ year hist...
Ventura Law Ltd Review
: They also provide quite in-depth staff profiles for people to read over. Many of the variants such as www.venturalawyers.co.uk .com or www.venturelaw.co.uk .com are all owned by other people. We've come across this issue before with law firms though, and it is sometimes...
The Johnson Partnership Review
: As a scared client having been dragged into a police station, if our solicitor wanted to overtly flirt with the officer in charge - they'd have our blessing. No, really. This was an odd one for us to review and whether you've already tried checking out this firm elsewhere or...
Thamina Solicitors Ltd Review
: At the time of writing there are two other solicitors at the firm all focusing on a niche range of case types including Immigration & Family Law. That's a lot by comparison. People are very likely to spot the name of the competition and instantly assume the firm's principle ...
Shaw and Co Solicitors Review
: www.shawandco.co.uk is for a different firm called HML. Stating a bunch of figures to entice people to claim is unhelpful and frankly deceiving as 9 times out of 10 those numbers are unusually high for a very specific reason not declared next to the tantalising 'winnings' st...
SBW Law Ltd Review
: So don't judge a firm too harshly for it. Regarding navigation, the firm's main web address is as stated above. clear and efficient service - would recommend"< div> class="infoquote "I would highly recommend using sbw law solicitors ..."< div> I know businesse...
RSR Law Ltd Review
: (It's F.A.S.T. There are also websites at www.rsrltd.co.uk and www.rsrltd.com but those are different firms as well. not just a specialised focus, but a driven focus with a real interest in the subject as a whole. Contest. Timescale. Contact. So is it a new firm with little...
Ross Coates Solicitors Review
: Here we investigate various law firms, browse their promotional material, read the public reviews, check backgrounds, check the people, read any available news articles, and so on. For a good example of this, check out the reviews for a firm called Countrywide Conveya...
Hammond Trotter Solicitors Review: We've been working in the legal industry alongside solicitors for over 20 years now. As Hammond Trotter continuously repeat on their site though - time is of the essence . (*drink, drugs and fail to provide trials run from June 2018 to June 2019.)"< div> Winning actual...


rhw Solicitors LLP Review: But often the individual's department is at least noted under their name. Especially as the firm handles property sales and there has been increasing news coverage of the scam artists pretending to be property solicitors.. Sadly from our experience Citizen's Advice Bureaus a...


Pointon & Co Solicitors Review: Usually with excessive punctuation and intermittent ALLCAPS. class="infoquote "The Claimant started a claim for compensation after falling into a sunken manhole outside a business premises. So much so that we're concerned people might think we've been paid or co-erced....


Alexander JLO Solicitors Review: We ran a poll in the middle of last year and in this age of mobile phones, email, and 24-hour supermarkets - people do think law firms should provide more out of hours appointments. The guide is not like a Top 100 or any form of accreditation though. Yet six months later aft...


Linkilaw Ltd Review: Most of the negative reviews in this instance were about working at the firm anyway. We've seen negative reviews where the client gave 1 star because the criminal law firm he contacted refused to take on his divorce case. Typically fake reviews are easy to spot because they ...


Leech & Co Review: We also checked for SRA judgements, Legal Ombudsman complaints, and even recurring negative themes in the reviews. Both are valid, relate to the same company and the non-secure versions will redirect you no problem to the secure (https) sites which is great . Hence my prev...


Kuddus Solicitors Review: There have been reports of https: www.theguardian.com money 2017 jan 14 lost-67000-conveyancing-scam-friday-afternoon-fraud-legal-sector-email-hacker" scammers pretending to be the client's solicitor< a> trying to get them to deposit money into the wrong bank accounts. Th...


Kings View Chambers Review: Technically speaking if you remove the 's' from the https: part of the web URl in an old browser you'll see a site displayed, but obviously the 's' indicates a level of 'security' so that removal is at your own risk should you be faced with no other alternatives.. Mr McC...


Joanna Connolly Solicitors Review: That last one is quite important. For consumer credit disputes, they also list themselves as consumer credit specialists, helping consumers when court proceedings are either being threatened or already issued. They also cover mortgage mis-selling by brokers and lenders, fina...


Jarmans Solicitors Ltd Review: So we'd like to see a bit more flexibility, even if it just becomes normal for all law firms to do one late night every second Thursday. A 1 year old law firm might have a 30 year veteran on their team. i was made to feel at ease with Gordon Johnson" &bullet; "I highly r...
HUMD Solicitors Review: We therefore recommend bookmarking the site and of course never discuss things such as bank details over the internet email. class="infoquote "If you would like a legal experience that is positively different, choose HUMD Solicitors as your legal adviser."< div> <...


IWC Probate & Will Services Review: Another big plus and something that's not common at all, is IWC's blog section with real help and information articles. etc it's difficult to know whether an hour's call charges will cost you more than the solicitor. Hopefully if you've continued reading this f...


HJA Solicitors Review: The latter even lists HJA's articles in the Google News search results alongside the BBC, Guardian, Times, etc. This popularity seems to come without the usual nay-sayers. There does seem to have been a website at www.hodgejonesallen.co.uk at some point, and you may se...


Helix Law Review: This is because the articles are mostly written by marketing executives focused on keywords and linking the topic to how great the firm is. It sounds so simple, as if it would be common sense for all firms to do it - but they don't. But every 3rd or 4th article by Helix see...


Hallmark Solicitors Review: We believe people's perception of motor offence law has been warped by news headlines boasting about celebrities and politicians exploiting apparent loopholes in the system to 'get off'. Some firms state a free consultation in their ads but then might give you a 15 mins phon...


Graysons Solicitors Review: Unfortunately we've seen many tenuous claims to long solicitor histories, including one firm who's claim was merely based on the fact they'd moved into an office space that a much older firm had originally occupied. The example we often give is the huge conveyancing firm Cou...


GloverPriest Solicitors Review: For more details on the plague of conveyancing scams, just search for "lost my house deposit to scammers" in the news. class="infoquote "GloverPriest have a wealth of experience and expertise in representing our valued clients, in personal and business legal matters, i...


Driscoll Kingston Review: The rest are all 4-5 star reviews saying the company is great. Before we get into any more pointers though, what do Driscoll Kingston say about themselves? class="infoquote "Driscoll Kingston Solicitors' mission was to create a fresh, modern and dynamic law firm with...


CSL Law Ltd Review: So instead of questions like "What makes our firm so amazing?" they have questions actually relating to legal matters such as divorce - e.g. But apparently not to read or write reviews. It seems their only flaw is to have a popular acronym as their firm's name. From ...


CFG Law Review: One final note about navigation as we're dealing with an acronym. However, I've also personally written and commissioned many articles about the shameful legal bill that burdens our NHS each year. A photo, some history and details of expertise go a long way to instilli...


Centenary Solicitors Review: Through our exceptional and affordable service, we ensure that our clients' needs are well met - be they individuals or corporate."< div> Like us, you may find it odd that so many firms across the UK are 'leading law firms' . Online case tracking is a positive step an...


Briffa Legal Ltd Review: I skimmed through about a dozen and didn't see a single bit of sales-pitchery thrown it. One look at Briffa's website though with the large text, bright pinks, yellows, and flower images - we knew we were on to something. That's not to say they appear anything less than...


BES Legal Ltd Review: However, unlike other law firms BES Legal have copious amounts of testimonials spread across multiple pages: class="infoquote &bullet; "... We approach our clients' needs with a pragmatic, friendly and sensitive nature."< div> Absolutely every law firm website y...


Auto Logistic Solutions Ltd Review: Other than that, the site talks alot about https: www.get4sight.co.uk " their 4Sight app< a> which turns your phone into a dash cam. Let us remove all the hassle and stress ... class="infoquote "With 12,000 incidents happening every day, accidents happen more often...


Alfred James & Co Solicitors LLP Review: For example they use several phrases to describe a case rather than use the case title: relationship breakdowns and property settlements (Divorce), death of a loved one (Probate), buying or selling a home (Conveyancing), and so on. Here at Alfred James & Co Solicitors LLP we...


33Legal Ltd Review: Medical Negligence cases for example are notoriously hard to pursue due to the extensive medical work that has to be researched and the fact the NHS regularly fight such cases - pushing up the costs and timescales. My daughter is now 12 and obsessed with something called '...







Recommended Firms: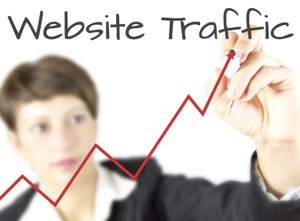 Social Media for Law Firms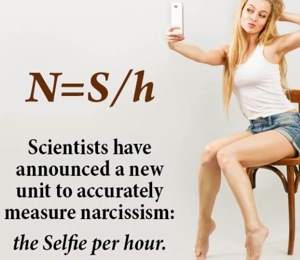 Referral Services for Law Firms
Lawyer Marketing Blog
RW Lynch
: So rely to 10. choose the ideas you will pursue. and just do it. Creating Sales content material requires a unique mindset and method than creating Advertising content material. as a result of it will likely be deployed only for one client and sole ...

Boston Info Security
: That final sentence is what has harmed their enterprise. By now they all know that a vast majority of consumers start their seek for an legal professional on the Internet. You need to implement a method that includes on-line press releas ...

Chicago Lawyer Images
: Social Media Attorneys Online. Inc. Some individuals credit score them as being one of the early internet coders in the authorized business. but this is the truth. they did not get their begin on authorized web sites till nearly a full yr ...

The Importance Of Legal Marketing For Attorneys
: In the event you do not do that. you haven't any method of figuring out whether it succeeded or not. You need a bundle of supplies geared to this particular client for the specific kind of work or case or matter for which the lawyer is pitching her s ...

Glendale School District Monitoring Students' Social Media With Geo Listening
: Mr. It handed on the chance again. 3 years in the past. in Sorrell v. Teicher's profession is now dedicated to helping fellow attorneys survive the follow of law and thrive within the occupation. For instance. you may tweet or post an entry to your ...

We
don't
believe the mantra
"Any publicity ...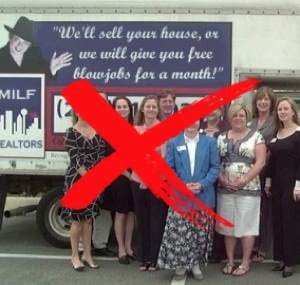 ... is good publicity"
.