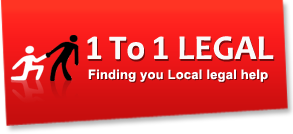 >> Looking for UK Law Firm Reviews <<

If you're looking for UK Law firms we have a sister site at www.1to1legal.co.uk where you can search by case type and postcode. We also have some help, information and review articles about various firms and related services, such as:
Youngs Solicitors Review
: So any firm that still works with Legal Aid gets a few extra brownie points from us . The situation is almost as bad as trying to find and NHS dentist in this country. However this is still a very confident move because linking through to third party sites for people to v...
Wilford Smith Solicitors Review
: Those are merely claims about the firm's branding having existed for a really long time. First, a quote from their website: class="infoquote "We are more than just a law firm. Also if you see the name WS Strategic Ltd, that is the official name of the firm listed with...
Wildcat Law Ltd Review
: That is very rare even now despite Direct Access having been around for over a decade. Always make sure you're on the correct site and never be afraid to call up the firm if you're unsure about anything. If you've already been through a dozen law firm websites today you'll ...
WH Solicitors Review
: But typically the fraudsters targeting law firm clients are only after property matters due to the huge deposits they manage to trick people into paying into the wrong account. you'll usually be able to pick up enough bits and pieces. Does WH Solicitors have that? The easi...
ULA Solicitors Ltd Review
: Some firms post testimonials on their sites, but according to our poll last year only 8% of you trust company provided testimonials. ULA list positive quotes from peers on their site, which is something we would consider to be much better than customer testimonials. The si...
Trojan Solicitors Ltd Review
: Agnieszka is listed as an Immigration specialist and has extra accreditation for such matters from the Law Society as well. So when you see very few or even zero reviews for a law practice - that's not a negative sign. class="infoquote "In the fast changing, in...
The Legal Practice Ltd Review
: There is also a huge amount of people that leave negative reviews about the other side's solicitor during a house transaction which seems incredibly unfair because they've usually obtained their negative opinion from their own solicitor blaming every issue on the other side....
Stephanie Heijdra Review
: class="infoquote "Direct access is a scheme which qualifies barristers to take instructions directly from a client, enabling you to instruct a barrister without first going through a solicitor. She also runs the Winvolved Legal Consultancy using www.winvolvedlegal.co...
Thaxted Legal Ltd Review
: There are always some trying to fleece Will Writing service seekers or Injury Claimants in different ways too. So make sure to always read through ratings rather than just glancing at average stars. But if you see a firm of 1 or 2 solicitors stating they handle every case ty...
Taylor Price Solicitors Review
: Another was a finalist for Best Professional in Business at the https: www.asianimage.co.uk news 17695705.8th-english-asian-business-awards-come-manchester " Asian Business Awards< a>. A quick note on navigation then with that point in mind. TaylorPrice Solicitors ...
Swain & Co Solicitors Ltd Review
: That's why even though the public review system has massive flaws, if used well it can still be a great tool . For example in Havant (near Portsmouth) they list a range of staff including Samantha Lee who qualified as a solicitor in 1995, Kelly Applegate in 2000, Tina...
Summerfield Browne Solicitors Review
: Many still might prefer that official office visit when it comes to legal matters, but for businesses that might need to check in with their solicitor several times a year over various commercial law matters - utilising the time-saving technology of video chat is not j...
Stowe Family Law Review
: All other variants we checked such as www.stowe.co.uk were for totally different services too so we can't think of any real pressing security issues, but always be vigilant online. Some people believe they will be 'lost in the pack' at a large firm, whilst others think the w...
Smith and Graham Solicitors Review
: class="infoquote "always available when we had questions" "Fair priced and transparent in their dealings" "responsive and always kept me updated with the developments of the case"< div> The independent review boards were mainly positive comments like this...
Simper Law Ltd Review
: There is also a firm called Simpler Law based in Lincoln which handles Estate Planning matters too. The most common error we spotted was people searching for 'simple law ltd' and related variants. Personal Injury, Neighbour Disputes, Medical Negligence, etc.) just different ...
Reynolds Macdonald Solicitors Review
: This may sound like a lot and you may find a solicitor that agrees to run the same case with a 100% compensation guarantee. The https: cyclingsolicitors.com " Cycling Solicitors< a> website mentioned above is the same firm, just showcasing their extra interest in cycling...
Rose Fendlen Law Review
: Most people that end up on our site have usually already scrolled through a dozen or so law firm sites before getting here. Employment Law ... If a legal practice https: solicitors.lawsociety.org.uk office 15402 lrose-law-limited" is registered with them< a> you can see a...
OneLaw Chambers Review
: class="infoquote "outcome was successful and the solicitor Aejaz Mussa I dealt with was helpful, honest and a subject matter expert" "Very professional, very reliable." "I'm happy with the work, process, service, progress and the result." "explained the...
My Law Matters Review
: Sometimes they operate using both the original and new trading names simultaneously. the other side's client left negative comments after a case) - you should also be wary of review boards when it comes to any firm that handles property matters. But the main thing people t...
MJV & Co Solicitors Ltd Review
: The site has other sales language that is definitely common across those of its peers. They haven't even added on the expertise of any other staff at the firm which probably comes to another 10 years on top. class="infoquote "call us today for a free, no obligation ch...
Milners Solicitors Review
: A good mix of wise old heads alongside fresh young legs. We're flexible and approachable, tailoring your case to your individual needs."< div> That's a quote from the Milners' Law website. class="infoquote "with our combined strength and determination we are alw...
Michael Leighton Jones Review
: Some even use identical images of people in suits smiling and shaking hands. A quick note on navigation as the name of the firm is quite long. It's a good idea to read comments when it comes to legal service providers as well rather than just checking star ratings....
Mckie Legal Review
: We're not sure about the Wigan office the law society is still showing, but www.mckielegal.co.uk is the official website which we link to above with www.mckielegal.com not currently being owned by anyone and most of the variants (e.g. Scammers convince people selling their h...
Mackenzie Jones Solicitor Review
: Because whilst a fairly new legal practitioner can be bolstered by a good support team - there's nothing quite like having the experience in the bones of the person you are dealing with. The full www.mackenziejones.co.uk and .com are both for a recruitment firm so no mixups ...
LS Legal Solicitors Ltd Review
: So always make sure you're on the correct site and speaking to someone you know at the firm. But we were impressed by the fact that as they've grown they seem to have limited that growth only to areas of law where they could provide similar focused expertise. class=...
Lefevres Law Review
: But the legal industry is one of a tiny minority that still thinks there is some gain to be had from being claiming their brand name is really, really old. Such marketing language makes any law firm starting up this century sound almost brand new. Either way, just be aware...
KRS Estate Planning Ltd Review
: class="infoquote "whilst everybody understands the importance of making a Will, statistics show that 2 3rds of us do not get around to preparing one"< div> All those changes and options we've just listed are great. One last quote from the firm's site that is ...
JPS Walker Solicitors Ltd Review
: This is often referred to as a 'conditional fee' arrangement and will typically be around 25% of your settlement. One of the best resources we always recommend people use when researching law offices and solicitors is any available local law society website. You can find alt...
Jacobs Law Solicitors Review
: There are 10 solicitors at the firm at time of writing with Noel Lee having qualified in 1997, William Cheung in 2005, Ahmed Yousafzai in 2011, and more - right up to Sarah Khan in 2021. So for Jacobs to be unafraid in posting such a "new" start date in the face of suc...
HooperHyde Review
: They are a specialist firm focusing on helping businesses, but also have a different 'feel' to them from firms we already worked with. class="infoquote "I wanted to feel like I was making a difference to my clients, building relationships with them, and seeing things ...
Hill House Chambers Review
: We ran a poll a few years back and the number of people that trusted company provided customer testimonials wasn't even in the double digits. provide you with expert legal advice ... A solicitor's firm will have all staff working as if it's one big company together. As Hill ...
Guardian Law Review
: There is a backdated blog of articles with dozens of advice segments with titles such as 'Risk to employers of backdated holiday pay claims' , 'Restrictive Covenants – are they worth the paper they are written on?' , and 'How do you unfurlough staff?' . So make sure you...
Goldsmith Bowers Solicitors Review
: The answer isn't completely black and white, but certainly there is enough anecdotal evidence from our 20+ years in the industry to make the claim that people have found better results with specialist Motor Offence, Divorce, and Medical Negligence firms. While people are ...
Fulton's Solicitors & Estate Agents Review
: There are news articles about Fultons https: www.scottishlegal.com article gildeas-completes-acquisition-of-glasgow-firm-fulton-s" being bought over< a> by a firm called Gildeas not too long ago. Of course many firms post testimonials themselves on their site. clas...
Frazer Coogans Ltd Review
: We've said it before but it's worth saying again - in our opinion 'established in ...' dates absolutely do not matter. With so many high street solicitors to choose from though, how do we at 1to1Legal decide which firms to include in our search database and which to ski...
Foster & Coleman Ltd Review
: that they provide poor advice and terrible representation) it's not a statement that really helps. A good alternative resource we've recommended multiple times for backchecking legal professionals is the website of The Law Society of England & Wales. For example you'...
Fair Result Ltd Review
: There were some testimonials on the company's own website: class="infoquote "the whole process was dealt with so smoothly" "I got the best outcome possible" "the contrast in their services between my first traditional divorce using lawyers was astounding" ...
Dylan Nair Solicitors Ltd Review
: They have a similar one under Personal Injury matters, but every single firm these days should run a compensation claim case completely free of charge . As you can see from the snippets above, they're largely quite positive . If you https: solicitors.lawsociety.org.uk of...
DisrepairClaim.co.uk Review
: We've talked a lot before about 'specialist' law firms. The first means that if your case loses you have nothing to pay. There are firms that specialise in a single area of law, such as Criminal Defence. Many people assume that every litigation firm or compensation claim adv...
David Stinson & Co Review
: No win, no fee means that if the case loses you have nothing to pay. The first means you will have nothing to pay should your case lose. That should mean a considerable amount of experience to draw on. In fact, you should never be charged any fees either up front or dur...
Cooks Solicitors Review
: No really, firms claiming they are three hundred years old as if that gives them some sort of bonus experience above other firms really winds us up. Newcastle RTB team where [sic] a nightmare to deal with and he managed them so well." "always kept me updated on what was...
CEL Solicitors Review
: We should know - we've been flicking through dozens of them daily for over twenty years . You can also search a specific site by typing site: before the domain name. This may sound like it should be the standard for most companies across all industries by this point. ...
QualitySolicitors Burton & Co Review
: And Burton & Co became QualitySolicitors Burton & Co. The idea being that they all work together to grow each other's businesses and each member firm is meant to get a positive buzz from being attached to the name. But rather than simply place an extra logo on each law firm'...
Brown and Co Solicitors Review
: Our poll from a few years back indicated that only 9% of you trusted testimonials provided by companies on their website. A quick note on navigation due to the number of firms out there with 'brown' in the name. If a firm states they have a certain number of ye...
Bridge McFarland LLP Review
: Depending on which browser you use a typo can end up with you seeing adverts for other firms if not simply pushing you directly to the wrong site. Not least so because it means they are registered with The Law Society of England & Wales which we have long praised as an exce...
Woodstock Legal Services Review: There are several other things that stood out to us about this firm as well such as the professional https: www.woodstocklegalservices.co.uk about#meettheteamanchor" team pages< a> showing staff profiles. Whilst there is a definite 'perfect professional' curve ...


Branch Austin McCormick LLP Review: So when we see a firm claiming to have a history going back to the 1561 - so long ago there was an entry in the Guinness Book of Records about it - we were sceptical, but very interested. If you https: solicitors.lawsociety.org.uk organisation people 6629 branch-aus...


Bell Lax Solicitors Review: Despite this, there are a handful of things we recommend you definitely checklist for each and every firm you are considering using. The first is merely how long the firm's brand name has been active. This can be very confusing, but 9 times out of 10 the firm is well wi...


Beers LLP Review: The official website we link to above is www.beersllp.com but www.beersllp.co.uk does not redirect you there. Unfortunately that needed to be said because there isn't much negative about Beers LLP for us to focus on. Again, a very good reason to read the comments fully ...


Backhouse Solicitors Review: This is because of the huge number of scams currently out there. The founding date of a firm is utterly meaningless and usually tenous. At the time of writing this firm had 295 reviews on Google alone. You would think that the development of the internet and eve...


Argue & Co Legal Review: Especially in more personally involved circumstances such as suing an employer or a friend's insurance company after a crash where you were an injured passenger. So when you see firms offering such on their website, don't just flick over it like it's nothing . But they re...


Antony Hodari Solicitors Review: Antony Hodari's claims in the snippet above were taken from their front page and are much more believable and can be checked on too. But the name is so unique that if you type 'anthony hodari' into a search the correct firm still pops up. . So you should get the correct firm...


A City Law Firm Ltd Review: Their organisation provides an excellent range of user side data which is sadly not mirrored by their Scottish or Irish counterparts. class="infoquote "Our firm's culture of supporting our clients is very important to us"< div> On any law firm's website you wi...
Buchanan & Co Solicitors Review: For example, if a firm says they have '20 years experience within the firm' or '20 years combined experience' that could mean they have 5 solicitors each with only 4 years experience. But in fact the Conveyancing process can be complicated and is very important."< div> ...


Two Harcourt Buildings Review: We've been doing this 20 years and didn't understand a lot of it either. Especially if there isn't much extra independent information to base a decision on instead. . Once you've selected a barrister to work with, you will be dealing directly with them at all times for ve...







Recommended Firms: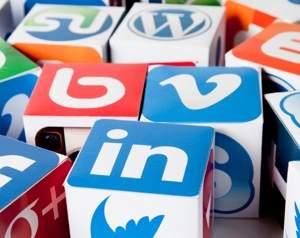 Social Media for Law Firms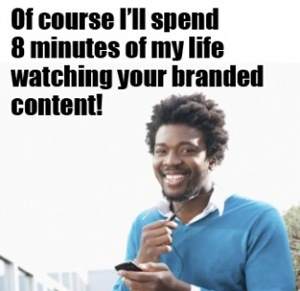 Referral Services for Law Firms
Lawyer Marketing Blog
RW Lynch
: Fresh content material on Authorized Advertising Reader by John Cunningham takes a look at the emergence of a brand new breed of regulation agency leader ' the law agency CEO. If your lawyers have circumstances receiving media con ...

Boston Info Security
: Speak about advertising. Whereas more traditional marketing strategies resembling tv and yellow web page advertisements appear to be flat-payment based. the pricing is definitely adjusted periodically based upon variabl ...

The Ethics Of Social Media Marketing
: Whether it's your blog or your whole observe built around a really particular market. it's clear there are major advantages to nurturing your area of interest. and they're only simply seeing the tip of the iceberg now. In case yo ...

We
don't
believe the mantra
"Any publicity ...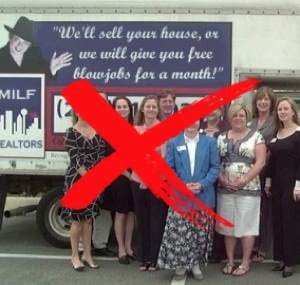 ... is good publicity"
.