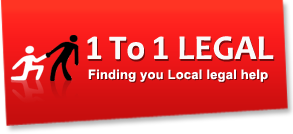 >> Looking for UK Law Firm Reviews <<

If you're looking for UK Law firms we have a sister site at www.1to1legal.co.uk where you can search by case type and postcode. We also have some help, information and review articles about various firms and related services, such as:
White Collar Legal Review
: We get dozens of communications a day about joining the 1to1Legal network from various firms handling a range of case types from all parts of the UK and ROI. The list of services offered is quite extensive considering, offering help with financial mis-selling, la...
The Johnson Partnership Review
: More than 93% of our clients qualify for legal aid. This was highlighted http: www.telegraph.co.uk news uknews 2518205 Lesbian-stalker-detained-after-harassing-solicitor.html" in one article< a> where a solicitor at The Johnson Partnership was stalked by a very disturbe...
Serious Law LLP Review
: The last article we put out detailed a firm that had mountains of positive peer reviews, but very little client feedback available to view on the web. We manage their affairs to provide them with a future that is financially secure."< div> Naturally with such generic te...
SBW Law Ltd Review
: Some are free from landlines but not mobiles. There use to be just landlines, freephone, and premium rate. But just in case, we thought it was worth a mention. In all honesty, too much is made of establishment dates when it comes to legal services. Typically it's https...
RSR Law Ltd Review
: Specialist Solicitor." with statements on how each relates to contesting a will. They also promote and back events programs relating to their chosen fields, such as as the No Time to Lose campaign from the IOSH (Institution of Occupational Safety and Health). class="in...
rhw Solicitors LLP Review
: but most importantly - personal contact details including a direct telephone number and email address for each solicitor. There is a wider range available and links to pages about each case type and sub-category are available on the website. In particular we are supporting t...
Redwood Collections Ltd Review
: Our typical commission rate is 15% in most instances."< div> Another very good incentive to use a debt agency such as these is their pay-on-results mentality. There aren't too many possible variants to worry about and scammers tend to target other legal matters such as ...
OJ Solicitors Ltd Review
: So what else can you check? class="infoquote "From the very beginning his team were generous with their time, thorough and reassuring." "Very professional and prompt." "Always available to answer any questions or concerns I had. Plus having the actual solicitor a...
Alexander JLO Solicitors Review
: Of the few hundreds public reviews available online for this firm, most are positive: class="infoquote "I was kept informed throughout the whole process and picked up my keys yesterday. This is always a useful tool to see what real resources are available at most law f...
Linkilaw Ltd Review
: Special thanks to Gillian for all her help and hard work!" • "I have used them for GDPR and i cannot fault them." • "The service was excellent and I was connected to a great lawyer." • "Great, friendly, efficient, affordable legal services. We stan...
Leech & Co Review
: In this instance, you'll see Leech & Co's primary solicitor ( https: solicitors.lawsociety.org.uk office 472797 leech-co-solicitors-limited" Matthew Connery< a>) has been practising law since 1999 whilst another solicitor at the firm (Rebecca Schofield) qualified in 1998. ...
Lawcomm Solicitors Review
: In most cases you can work with us directly by phone, email and our secure client portal or we are happy to meet with you in any of our locations or even at your home or place of work."< div> As we've mentioned before with other firms we've written about, there is a ve...
Kudos Legal Ltd Review
: A lot of staff being mentioned by name in the reviews too. Because we don't take commissions for referring you, we have no bias as to which firm you select. The only issue when looking such things up is that there doesn't seem to be a clear separation between their Preston ...
Kings View Chambers Review
: Whilst our modern Windows and Mac machines had no problems, and our phone's browsers displayed everything well - we did have trouble displaying some pages on our older Mac. The firm was also quoted in one http: www.getwestlondon.co.uk news west-london-news boris-john...
Joanna Connolly Solicitors Review
: I recommend a phone call to confirm the ins and outs of that though. Whilst obviously focused on financial law matters, they also work on contentious probate, disputing a will, inheritance laws, personal insolvency, employment law court advocacy, and more.. Previously H...
Jarmans Solicitors Ltd Review
: When we first started reviewing law firms 20+ years ago, that was standard because solicitors basically were open the same times as courts. A 100 year old firm may assign you a 1 year qualified solicitor. However at that time everyone else involved such as insurers, healthca...
BES Legal Ltd Review: We approach our clients' needs with a pragmatic, friendly and sensitive nature."< div> Absolutely every law firm website you'll visit today will have sentences about how friendly they are. The official site is beslegal.co.uk without the www part which we link to above, ...


IWC Probate & Will Services Review: A 150 year old law firm might assign you a 1-year qualified solicitors to run your case. etc it's difficult to know whether an hour's call charges will cost you more than the solicitor. Many of the people coming through the 1to1Legal website are on their phone searching for ...


HJA Solicitors Review: The latter even lists HJA's articles in the Google News search results alongside the BBC, Guardian, Times, etc. It also mentions the little fact that Cherie Blair opened their new offices in 1997 - invited to as she had worked at the firm early in her career. Indeed, we have...


Helix Law Review: We've even come across motor offence solicitors that won't touch any case less than a full-on ban. In my humble 20-year-industry-proven opinion, far too many firms spend the bulk of their website pages spouting slogans, talking about their awards, recounting their histo...


Hampson Hughes Solicitors Review: Being updated even just to say 'we're still waiting to hear from X' , can help with peace of mind. Whilst mostly conveyancing firms get targetted by scammers, you never know what's around the corner.. Luckily there is a huge range of third party review boards to check as we...


Hallmark Solicitors Review: Either way, how old the brand name of a firm is can often be quite meaningless. class="infoquote "In support of the £1 Million of Employment, Hallmark Solicitors are offering businesses in Region a free 2 hour employment law audit ... The few firms who issue pres...


GloverPriest Solicitors Review: As sometimes happens with forums such as Google, Yellow Pages or Yelp - firms with multiple offices get reviewed individually. by far the most patient of people as it wasn't as straightforward as it should have been! They always answer the phone and emails quickly ..." ...


Frank Rogers Law Ltd Review: With law firms, people tend to prefer reviews on third party boards such as Google, Yelp, Trustpilot and Yell.com over those posted on the firm's testimonial page. He assured me that I had a defence to the charge & prepared the case for Trial guiding me through the whole pro...


Hammond Trotter Solicitors Review: Losing a license can often mean losing a job, let alone the school run, grocery shopping, weekends away, nights out, kids clubs, etc, etc, etc. The website we link to above is www.drivingdefences.co.uk with the .com version working (www.drivingdefences.com) but only displayi...


Driscoll Kingston Review: And just to be clear, it's not Driscoll AND Kingston. But if you look past the required sentiments, you might have missed little things like the firm's Blog section . For example many would prefer to have a dozen reviews all saying "Would totally recommend!" rather than a v...


CSL Law Ltd Review: Surely that is like giving Burger King a negative review for not selling pizzas? The firm's website is concise, lacking the common chunks of sales pitches and flowery language we've seen appearing on others. So why bring it up? Well, our editorial review articles on l...


CFG Law Review: There aren't a lot of indications as to why this firm decided to be different. As CFG points out on their website: class="infoquote "Following a serious accident, it may be necessary for you to have adaptations made to your home, or more suitable accommodation m...


Briffa Legal Ltd Review: Whatever you do, don't go to www.briffalaw.com (just don't) and the most common misspelling www.brifa.com and .co.uk are not currently owned by anyone either. It's really not. Finally managing to convince Briffa Legal Ltd to partner with us was actually quite the coup. ...


AWH Solicitors Review: With so many other variants and names in the mix (e.g. This idea of a firm that does well with clients is backed up by their considerable growth over the years. The internet makes it much easier to find services you need such as legal advice. class="infoquote "...


Auto Logistic Solutions Ltd Review: Green Flag are currently running a TV ad campaign pointing out that this is not actually true of all recovery providers. (No pun intended.) Unless you have the most expensive and utterly inclusive insurance policy, most people will have to sort out or find separate peo...


5 Essex Court Review: Unfortunately Google can be quite slow in responding to scammers. We've also seen some understandable variants in searches such as "no.5 essex court" and "5 essex street" for example. On this site like most chambers you'll be presented with each barrister's case focus, exper...
Avery Walters Solicitors Review: class="infoquote "We are an independent, Yorkshire-based firm of highly talented and approachable solicitors, delivering a wide range of legal services to businesses and individual clients in Yorkshire and nationwide."< div> Of course, much of the writing on their...


33Legal Ltd Review: I hope it helped at least. Sadly the focus is often money, money, money and it's all too common for marketing companies to push that ideal when trying to tempt you into using a particular firm. Beneath that we saw www.crashedtoday.co.uk and www.ukclaimline.co.uk both with ti...







Recommended Firms: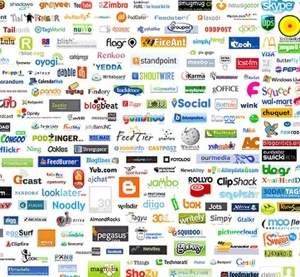 Social Media for Law Firms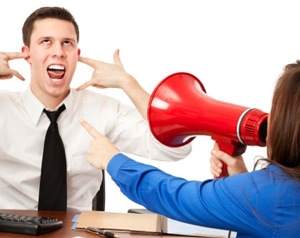 Referral Services for Law Firms
Lawyer Marketing Blog
RW Lynch
: The more activities you choose. the extra clients and income you'll herald. So rely to 10. choose the ideas you will pursue. and just do it. Creating Sales content material requires a unique mindset and method than creating Adve ...

Boston Info Security
: The internet is 20 years previous. The weblog was decided to be an advertisement. and there was no dispute that the lawyer didn't embrace the disclaimer. That final sentence is what has harmed their enterprise. br ...

The Ethics Of Social Media Marketing
: Their search engine marketing instruments. together with full website optimization. are among the prime in the area. Whether it's your blog or your whole observe built around a really particular market. it's clear there are major ...

We
don't
believe the mantra
"Any publicity ...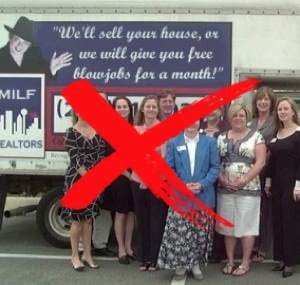 ... is good publicity"
.