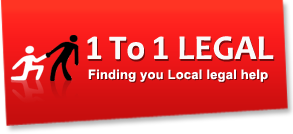 >> Looking for UK Law Firm Reviews <<

If you're looking for UK Law firms we have a sister site at www.1to1legal.co.uk where you can search by case type and postcode. We also have some help, information and review articles about various firms and related services, such as:
White Collar Legal Review
: We also found the firm listed on BusinessApprovalRegister.com which purports to be a list of companies approved by Trading Standards. White Collar Legal sit neatly in the middle. (However the B.A.R. We found a good selection on CheckaProfessional.com where White Collar ...
Ventura Law Ltd Review
: The latter certainly can help, but only if comments are left alongside ratings. The https: solicitors.lawsociety.org.uk office 450265 ventura-law-limited" page for this firm< a> shows the qualified members of staff. Ventura Law are open before most other law firms in the...
The Johnson Partnership Review
: Both www.johnsonpartnership.co.uk and www.johnsonpartnership.com are owned by other people too so it's probably best to bookmark the site once you're on it to save time later. Again from the Johnson's official website: class="infoquote "We have over 60 Criminal Advoca...
Thamina Solicitors Ltd Review
: A stereotype not completely unwarranted if YouTube is anything to go by. This imbalance might lead you to believe that the reviews on Facebook Google are fake. But then you might notice that they have zero reviews on Yelp and only one review on Yellow Pages. However you neve...
Shaw and Co Solicitors Review
: But it turns out (thanks to our poll last year) we were wrong. So it's a good start. So when deciding which firm to go with make sure to ask up front about potential fees and don't take 'well, we'll discuss that later when ...' as an answer from anyone. class="infoq...
SBW Law Ltd Review
: Highly recommended!"< div> class="infoquote "... Ironically (and don't take this point as lightly as it sounds) SBW Law have taken the time to explain what speaking to someone in plain english means rather than just quoting a catchphrase and expecting you to understan...
RSR Law Ltd Review
: His particular areas of expertise are stated as Occupational Disease Claims, Employment Law and Contesting Wills. Other firm members of note would be Andrew Paine, a founder and marketing director for Pinnacle One Ltd - and Brian Paine, another company founder of both P...
Ross Coates Solicitors Review
: At the time of writing this, Countrywide Conveyancing had a 2.1 star rating out of 5 on Google. You will find this is true for many firms that specialise in property matters. The RossCoates site does list some staff with contact details so they're part-way there. ...
Hammond Trotter Solicitors Review: The more you know the easier it will be to understand your options and choose the right person to help you. Hammond & Trotter are not exactly cheap, but at least they'll listen to your circumstances for free before quoting you a price for whatever work they think is needed...


rhw Solicitors LLP Review: Honest!) We're not the only ones though. rhw Solicitors Ltd is based in Guildford, Surrey and if you do a quick search on the name you'll see it was set up back in 2009. This may be confusing with the firm's website stating a 180 year history, but again - this is...


Pointon & Co Solicitors Review: class="infoquote • "able to achieve a very quick result where previous solicitors had failed" • "I was kept up to date and Karen knew exactly what my claim was worth and worked hard to reach the final settlement" • "never gave up fighting an...


Alexander JLO Solicitors Review: So they're sort of a cross between what we do and TrustPilot. Why is this more helpful than regular review forums such as Google or Facebook or Yellow Pages? Because they're moderated. At the time of writing this, they only had a 3.8 star rating on Google which doesn't ...


Linkilaw Ltd Review: As we've always said, years of experience always outway years of establishment. Of course, most people don't trust website Testimonials as much any more: class="infoquote • "Linkilaw is a fantastic platform for startups looking for legal advice" • "Quit...


Leech & Co Review: That makes it even more important to bookmark the correct site because https: www.theguardian.com money 2017 jan 14 lost-67000-conveyancing-scam-friday-afternoon-fraud-legal-sector-email-hacker" scammers will often purchase< a> domains similar to the firm they pretend t...


Kuddus Solicitors Review: There are a wide range of reasons for this. It's not confined to the legal industry. Why is that important? Because flicking through the star ratings alone could look as though Kuddus Solicitors have as many bad reviews as good. The main site we link to above is www....


Kings View Chambers Review: So why have we sought out such a relatively new, small chambers to add to our network? There are a few reasons, but the one that caught our eye initially was the case range. We always run a firm's website through several devices and browsers to check. The firm wa...


Joanna Connolly Solicitors Review: I recommend a phone call to confirm the ins and outs of that though. Whilst obviously focused on financial law matters, they also work on contentious probate, disputing a will, inheritance laws, personal insolvency, employment law court advocacy, and more.. For example,...


Jarmans Solicitors Ltd Review: That's a general complaint across the industry as a whole though, not something we think only Jarmans could possibly look at. it was dealt with speedily, on the same day in most cases." &bullet; "I was to the point of losing a sale on my property and within a week has put...
HUMD Solicitors Review: Some old, some new, some major, some rural, some specialists, and some general practice. However, they are currently rated 2.9 stars on Google. The firm's site is currently at www.humdsolicitors.co.uk with www.humdsolicitors.com being owned by a different firm. There's been ...


IWC Probate & Will Services Review: A cached version of the site indicated it was also part of the same firm though. Most law firms are moving away from the charge-by-the-hour setup and giving clients a quote up front. The blog section seems to be regularly updated as well. etc it's difficult to know whether a...


HJA Solicitors Review: The firm actually opened a club in their basement called Club Inegales: class="infoquote "Patrick Allen represents a unique form of arts philanthropy. We did spot others too, such as www.hjallenllp.com which seems to be simply a duplicate of the main site. It also men...


Helix Law Review: It's as if a website can't be considered official unless you have a bunch of articles no-one ever reads. This is because the articles are mostly written by marketing executives focused on keywords and linking the topic to how great the firm is. I couldn't recommend more high...


Hallmark Solicitors Review: This is not the case for Hallmark. The most common specialist people immediately search for is road traffic offence solicitors. This makes choosing the correct business law solicitor first time round even more important. a firm with three solicitors all with 9 years ex...


Graysons Solicitors Review: the firm have placed the reviews themselves or paid someone else to do it for them. But that's why decided to write these new information pieces. In our opinion, they'll let anyone in. The example we often give is the huge conveyancing firm Countrywide Conveyancing who have ...


GloverPriest Solicitors Review: So make sure you've entered the name of the firm and it's office town when searching to make sure you're reading about the right place. Certainly, if there is a recurring theme of incompetence in the reviews then that's something to take note of. For more details on the plag...


Driscoll Kingston Review: Jennifer Campbell was helpful, imformative [sic] and kept us updated at all times." "Driscoll Kingston were excellent at keeping me updated on progression." "It Is [sic] the first time I have ever received compensation for anything ..." "... But be aware when checking ...


CSL Law Ltd Review: But even then it was one of those "Eh?" negative reviews where the complainant gave the firm a 1☆ because they don't handle her case type. If we see a lot of people using our internal search to seek a review article on a particular firm - we write one. Yet despite...


CFG Law Review: As CFG points out on their website: class="infoquote "Following a serious accident, it may be necessary for you to have adaptations made to your home, or more suitable accommodation may need to be found longer-term. class="infoquote "We work closely with many c...


Centenary Solicitors Review: Through our exceptional and affordable service, we ensure that our clients' needs are well met - be they individuals or corporate."< div> Like us, you may find it odd that so many firms across the UK are 'leading law firms' . At the time of writing, we have 81 ...


Briffa Legal Ltd Review: They may also deal with divorces, personal injury, and criminal law in the same day. He speaks fluent German and French and still works in the music industry on the side. There are many solicitors out there that deal with Intellectual Property having studied law at Univ...


BES Legal Ltd Review: of this firm's name stands for the name of the founder - Bate Edmunds Snape. So what parts about the BES Legal site are different? class="infoquote "Since 2018, BES Legal LTD Solicitors has been under new management. www.beslegal.com however seems to be owned by someon...


Auto Logistic Solutions Ltd Review: monitor and react instantaneously to all alerted incidents sent by your device which could include a lifesaving call to the emergency services. Auto Logistic Solutions is simply something new to us and quite different, but which ended up making sense as an alternative ...


Alfred James & Co Solicitors LLP Review: The main website is www.alfred-james.com but www.alfredjames.com is a musician and www.alfred-james.co.uk is owned by a different firm as well. So, what's so great about them? From the main page right the way through all the case types and contact pages - the Alfred James & ...


33Legal Ltd Review: However, the website states they have 20 years of experience in various personal injury matters. No really!) The majority of the text on any law firm's website is going to sound similar to the next. I will therefore do my best to be concise for this 33 Legal review. ...







Recommended Firms: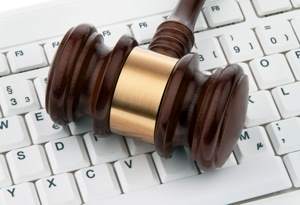 Social Media for Law Firms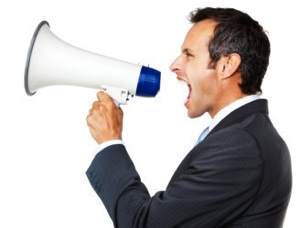 Referral Services for Law Firms
Lawyer Marketing Blog
RW Lynch
: Creating Sales content material requires a unique mindset and method than creating Advertising content material. as a result of it will likely be deployed only for one client and solely on one designated event. If your lawyers ha ...

Boston Info Security
: referral lawyer. former consumer. local counsel). The panel determined that the weblog was an advertisement and upheld the disciplinary charge finding the lawyer did not comply with the promoting guidelines. And yet. there are s ...

The Ethics Of Social Media Marketing
: Whether it's your blog or your whole observe built around a really particular market. it's clear there are major advantages to nurturing your area of interest. and they're only simply seeing the tip of the iceberg now. Their searc ...

We
don't
believe the mantra
"Any publicity ...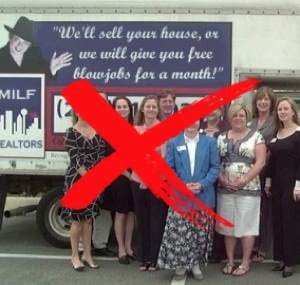 ... is good publicity"
.