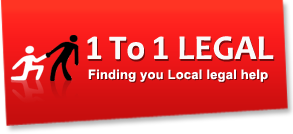 >> Looking for UK Law Firm Reviews <<

If you're looking for UK Law firms we have a sister site at www.1to1legal.co.uk where you can search by case type and postcode. We also have some help, information and review articles about various firms and related services, such as:
Youngs Solicitors Review
: Therefore most of them refuse to work with Legal Aid. At the time we checked, they were clickable images rather than live counters - so were slightly off the actual average ratings on each. The official website for Young & Co is www.youngs.law with www.youngs.co.uk being f...
Woodstock Legal Services Review
: Whilst many firms, including Woodstock Legal, have testimonials on their websites - they majority of people tend to ignore them. class="infoquote "Our lawyers are highly skilled specialists in their areas. The current official website is www.woodstocklegalservices.co....
ULA Solicitors Ltd Review
: Those clients then simply transfer the money to the fraudster's bank account without bothering to check with their solicitor about the payment change. But the fact they still work with Legal Aid at all these days is something very unique. For any firm listed you'll be able...
Trust Inheritance Ltd Review
: Clearly some mix up with company names in the area. So why might you pick a niche firm like Trust Inheritance Ltd over your local high street firm that covers estate matters as well? If you want to get more solid figures about the actual experience of solicitors withi...
Trojan Solicitors Ltd Review
: Which brings us neatly back to our original question about when is a firm a 'specialist' and when it is 'multi-practice'. These days the high-street-solicitor is not the only option available to people to resolve certain issues. As mentioned before - when it comes to Immigra...
The Legal Practice Ltd Review
: class="infoquote "The foundations of The Legal Practice are built on client service."< div> Of course whilst we at 1to1Legal are usually first drawn to the industry websites to check up on firms before adding them to our site - most 'regular' people's first port o...
Stephanie Heijdra Review
: But what about experience? Normally we're able to point you to several resources to help you check the background of law firms such as The Law Society website in your area. However some of the reviews on her site are provided by peers she has worked with on cases. cla...
Taylor Price Solicitors Review
: But that's exactly what happens all too frequently with lawyers. This is true for cases such as Personal Injury. There are plenty of things to pick out though that could make a difference to your decision. The firm deals with property matters which is currently one of t...
Swain & Co Solicitors Ltd Review
: Young and Co have their own branded location though so any research is probably best served using the actual Swain&Co trading name. Quite often when a firm merges with another they will either merge the names too or simply drop one to move forward with the most recogni...
Summerfield Browne Solicitors Review
: For some, the fact they use email sometimes is the pinnacle of their 'modern' achievements. The firm states offices in London, Birmingham, Cambridge, Oxford, Market Harborough, and Leicester. Many still might prefer that official office visit when it comes to legal mat...
Thaxted Legal Ltd Review: The latter being about the town with that name. But we think it's even more important for Immigration because the laws involved are constantly changing and can often involve the laws of various other countries as well. But the phrase 'no news is good news' has stood the te...


Stowe Family Law Review: Either way, what bits should you be paying attention to?
class="infoquote "At Stowe Family Law, we are the only national law firm dedicated to family matters with the UK's largest team of specialist family lawyers."< div>
It sounds like a solid claim....


Stenfield Solicitors Review: We've also seen anti-capitalist rants copy pasted across a dozen legal professional's review sections. We've seen a law firm with a five star review for their pet-friendly cafe. class="infoquote "Stenfield Solicitors is a multidisciplinary law firm serving national a...


Springle & Co Solicitors Review: Preferrably one who does not get triple commission if they sell you a certain product instead of another. There is a firm called Spring & Co Solicitors which is a totally different law office. Solicitors are a specialist firm like the last two we've covered. The first port o...


Smith and Graham Solicitors Review: A quick note on navigation with the firm having an 'and'. The official site is www.smithandgraham.co.uk and currently www.smithandgraham.com doesn't not redirect there. That's becomes even more important to remember due to the firm handling property matters whic...


Simper Law Ltd Review: At Simper Law they have legal professionals from each of the last three decades available. For example if several people have said that they struggle to get through and speak to their solicitor - that's something to bear in mind and compare with. In reality then, all t...


Reynolds Macdonald Solicitors Review: Reynolds Macdonald are registered with The Law Society of England & Wales which is great because they have the most useful and info-packed user side database we know of. That means should the case lose, the insurance policy pays your solicitor for the work they did. If a f...


Richmond Legal Ltd Review: One good way to check up on a law firm or an individual solicitor's expertise and experience is through the local law society. class="infoquote "Providing expert legal advice and representation for Personal injury, Immigration, Professional Discipline and litigati...


Pacific Law Review: will probably continue for some time. Never discuss bank details or payments via email. However we have worked with some of the key players in the past. Always check. The official website we link to above is www.pacificlaw.co.uk, however recently they changed this www....


OneLaw Chambers Review: OneLaw Chambers https: solicitors.lawsociety.org.uk office 616033 onelaw-limited" is registered with < a> The Law Society of England & Wales which is a fantastic resource and the best we've seen out of such organisations in the UK. This allowed clients to pursue c...


My Law Matters Review: So when you see statements like this: class="infoquote "My Law Matters is a trading style of Fentiman Legal Limited, a professional and dynamic legal practice that offers legal advice to national and international clients."< div> on any law firm's website - then w...


MJV & Co Solicitors Ltd Review: The question of course is whether this can result in a firm being better when it comes to handling clients and cases or if it has no effect at all. Vincent and his father, Alan."< div> There are other mentions about the 'family run business' aspect of the firm ...


Milners Solicitors Review: With any firm offering free consultations, it's always best if you can meet with the actual lawyer who would then be going on to run your case.. If they sound a little different or slightly more zealous than the reviews you typically see on third party boards such a Google, ...


Michael Leighton Jones Review: For Michael Leighton Jones we didn't see any such negative 'themes' . Others include Peter FitzGerald who joined the UK legal system in 1996, right up to Sarah Price in 2003. Scammers email clients saying they are the solicitor and telling them the bank details for payment ...


Mckie Legal Review: Most scammers target law firm clients that will be making a payment to their solicitor. Normally we would have a mini-rant about 'protecting clients from scammers', but that's not really necessary here. We have seen losing sides leave negative reviews about the winning ...


Mackenzie Jones Solicitor Review: The full www.mackenziejones.co.uk and .com are both for a recruitment firm so no mixups expected there. So here are some of the things we noticed and why they stand out to us as a firm that has worked in the industry for over 20+ years. in public as they are about the local ...


LRose Law Ltd Review: class="infoquote "LROSE Law is a trading name of LROSE Law Limited"< div> A quick note on navigation as there isn't much to have to discuss anyway. Because the actions needed for each of the titles quoted above can follow the same general direction and court pr...


Lefevres Law Review: Such marketing language makes any law firm starting up this century sound almost brand new. The name is quite unique so any searches for 'lefevers solicitors', 'lefevere's law', or other commonly expected errors all still brought up the correct site in searches. Sadly i...


KRS Estate Planning Ltd Review: I aim to offer home visits, and, where possible, evening and weekend appointments."< div> You would think in this day and age that legal services would have moved on from the 9-5, Mon-Fri rigid opening hours that dominated the legal industry for centuries. It could be t...


Khan Law Review: A firm can be a specialist by targeting just single area of law. Khan Solicitors is a different firm as well using www.khansolicitors.com (www.khansolicitors.co.uk is unowned). prides himself on being thorough and ensuring that his clients receive the compensation they...


Jacobs Law Solicitors Review: A great feature is being able to see the qualification dates of any solicitor at a firm. Again, you would think this to be common practice amongst all firms. That way when you see statements about a firm having decades of experience - you can make sure that's not just o...


HooperHyde Review: The practice of having different brandings for various offices or case types within a firm became even more popular just over a decade ago due to some (both poorly conceived and poorly executed) changes in advertising guidelines amongst solicitors. If you've used our s...


Hill House Chambers Review: There are accountants that can help with tax law matters, budget will writing firms, paralegal services, and so on. they are qualified to ... Hence the reason for us breaking with tradition over testimonials. Prior to access being available you had to pay a solicitor to hire...


Hawkridge & Company Review: Some examples, for this firm you'll see David Johncock qualified in 1981, Tristan Alder in 2004, and Michael Oduwole in 2012. However for this you are usually able to check this independently and get a good insight into the overall experience a firm may have. For any legal m...


Fulton's Solicitors & Estate Agents Review: They can also arrange to meet you in their sister firm's Gildeas' offices in either Glasgow or Edinburgh city centres if that's better.. Hazel managed to keep my spirits up as well as using her knowledge, experience and "determination to see the purchase go through" "al...


Frazer Coogans Ltd Review: class="infoquote "Frazer Coogans Solicitors was originally established in Ayr in 1985."< div> If you've read any of our other articles, you'll probably have seen at least one rant about 'established in ...' dates when it comes to law firms. The LawScot site only p...


Fair Result Ltd Review: As mentioned before, we've been at this for over twenty years and we've not seen a proposition like theirs in the past. A big part of their setup seems to be that they will only work with reasonable people. Although according to our poll last year, not even single digit...


Dylan Nair Solicitors Ltd Review: But just keep aware whether you've come back to the correct site by either bookmarketing it for later or searching for the correct firm. Although the branding name used is quite unique and the possible spelling typos not likely to be too multitudinous. That's a decent offer ...


DV Solicitors Review: The Law Society of England & Wales is a simply excellent resources for background research . A good mix of seasoned wisdom alongside new fresh blood. The idea being that people imagine a 200 year old amount of experience within a firm simply because their branding has exis...


DisrepairClaim.co.uk Review: If you can't find a local solicitor to take your case directly, then absolutely - this is a useful alternative way to try and get someone to help. Then there are firms that have several specialist solicitors who handled specific case types but all working under the same bran...


David Stinson & Co Review: This is called a 'conditional fee arrangement' and is normally around 25% of your settlement. Even if someone calls you claiming to be from the firm and you don't recognise them - don't be afraid to say you'll call them back on the official phone number. . class="i...


Cooks Solicitors Review: Whilst many firms provide testimonials on their websites, these are not normally given much attention. Fortunately all of Young and Co's offices The Law Societ...


CEL Solicitors Review: I missed the PPI deadline but they still got me my money"< div> These are snippets from some of the third party review forums. class="infoquote "Everyone at CEL Solicitors is passionate about the law and will go above and beyond to exceed the needs of each client....


QualitySolicitors Burton & Co Review: (Obviously, otherwise we wouldn't have added them to our network of searchable legal practices.) But being clear up front that we consider them in a positive light is important, because then we can point out that any bias has nothing to do with much of this article. www...


Brown and Co Solicitors Review: If you https: solicitors.lawsociety.org.uk office 509558 brown-and-co-solicitors" check the page for this firm< a> you'll see contact details, case types covered, and most importantly - the number of years each qualified solicitor has been so. However there are two very ...


Bridge McFarland LLP Review: Unfortunately every firm that deals with property will have such negative reviews. Just typing 'bridge mcfarland' currently shows nothing on Google, you have to type in the full 'bridge mcfarland llp lincoln' or whatever office is nearest you. One thing to remember though is...


Branch Austin McCormick LLP Review: As mentioned before, such a huge range of seasoned professionals mixed with fresh legs and ideas has not been seen by us in over twenty years of working with law firms. For example, if the firm has a handful of solicitors all handling everything from divorce to personal in...


BLZ Solicitors Review: Not spending hours re-writing their website content. This is where the balancing act in your brain can get a little wobbly. So never underestimate the value of free consultation statements on a solicitor's site. www.blzsolicitors.co.uk is the official site we link to...


Bilkus & Boyle Review: For example, we have three 5 star reviews on Trustpilot but due to the way they calculate averages - we only have a 3.5 star rating overall. But there are plenty of good indicators you may not have noticed between the lines. We always advise reading actual comments rathe...


Bell Lax Solicitors Review: class="infoquote "Bell Lax are a long established firm based in Sutton Coldfield, just outside Birmingham City Centre."< div> Most firms will make a claim like this about some length of time which is meant to make them sound well established and well experienced. ...
JPS Walker Solicitors Ltd Review: To clarify: 'no win, no fee' and '100% compensation' do not mean the same thing . Again, a very rough example but to make a geniune point. Doing that should always help create a better representative for you in litigative matters. So if you see a law firm with barely a...


Beers LLP Review: This is understandable because seeing any negative reviews can often reveal a lot about a firm . Unlike hairdressers or restaurants, law firms can end up with negative reviews from the side they beat in a case. class="infoquote "Established in 1885, and now with offic...


Argue & Co Legal Review: Especially in more personally involved circumstances such as suing an employer or a friend's insurance company after a crash where you were an injured passenger. i.e. class="infoquote "... In this instance you're left to rely on the firm's own about us page: ...


Antony Hodari Solicitors Review: But the name is so unique that if you type 'anthony hodari' into a search the correct firm still pops up. Those are the obvious targets for fraud. Their site is https secure for entering your details into their contact forms. So you should get the correct firm popping up o...


ABS Lawyers Ltd Review: But I'm sure most of you are already aware about the wealth of review boards available these days such as Google Reviews, Trustpilot, Yelp, Yell, etc. They really actively target and can properly communicate with (and therefore surely better represent) Polish speaking claima...







Recommended Firms: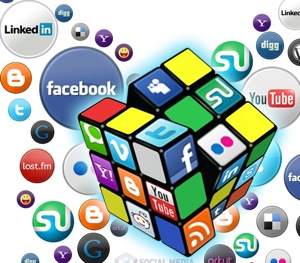 Social Media for Law Firms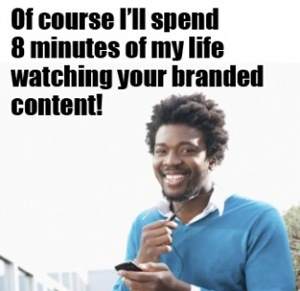 Referral Services for Law Firms
Lawyer Marketing Blog
RW Lynch
: The more activities you choose. the extra clients and income you'll herald. So those of you in solo or small agency observe who aren't already running a blog could need to contemplate taking over the habit .and it had better devel ...

Boston Info Security
: referral lawyer. former consumer. local counsel). And yet. there are still attorneys who have a look at their online strategy as a have to have as an alternative of a advertising machine. In order for any social media channel. w ...

The Ethics Of Social Media Marketing
: Legal professionals and law firms host. sponsor. attend. and converse at occasions. Chasing an uncovered area of interest in the law is not only worthwhile for you in creating business. but like uncovered state houses. ...

We
don't
believe the mantra
"Any publicity ...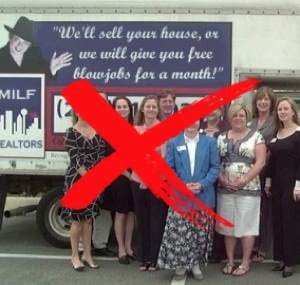 ... is good publicity"
.