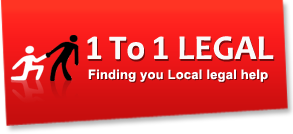 >> Looking for UK Law Firm Reviews <<

If you're looking for UK Law firms we have a sister site at www.1to1legal.co.uk where you can search by case type and postcode. We also have some help, information and review articles about various firms and related services, such as:
White Collar Legal Review
: Enough to have seen plenty of veteran-but-desk-bound solicitors run rings round by younger legal professionals who practically live in the court room. That's not an exaggeration - there genuinely are a large amount of solicitor site profiles packed with personal information ...
Ventura Law Ltd Review
: They also provide quite in-depth staff profiles for people to read over. If you click on their names then scroll down to 'Areas of Practice', you'll be shown what case types they currently focus on. The staff at Ventura are certainly a mix, with qualification dates ran...
The Johnson Partnership Review
: However, with some firms the solicitor you choose will not always be the person that represents you in court should the matter go to trial. Everyone detained in a police station or interviewed under caution qualifies for legal advice and assistance free of charge, irrespec...
Thamina Solicitors Ltd Review
: However we definitely want to point it out because it highlights the character of the person behind Thamina Solicitors. But that's quite understandable. Even if a clarification note were provided, it probably wouldn't help. So why are we mentioning it? Because people ...
Shaw and Co Solicitors Review
: Unlike sensationalised tabloid stories - case studies list details of a case, the issues faced, and any special measures employed to achieve the result. As far as we know, there are no UK mobile networks left that charge for 0800 numbers. The Law Society of England & Wales c...
SBW Law Ltd Review
: You could get a 1-year qualified solicitor from a 30-year established firm, and a 30-year qualified solicitor from a 1-year established firm. If experience is something you want to check up on, then the best place to look is The Law Society website. Ironically (and don't ta...
RSR Law Ltd Review
: Contact. The offered service seems identical to that promised on the main site, but with extra clarifications regarding things such as home visits where needed, that they only cover England Wales, and so on. Whilst their desire to write is commendable and their knowledge of ...
Ross Coates Solicitors Review
: Similarly the firm is no longer using the Harmony Law branding so www.harmonylaw.co.uk and www.harmonylaw.com don't even redirect to the main site. It relies on government organisations having the right information, third party search firms doing their job well, clear commun...
Hammond Trotter Solicitors Review: A few points on navigation. If there were really that many people getting away with things because of a technicality then the laws would constantly be being changed. So after all this time there must surely be plenty of reviews on the firm? Yes there is. There i...


rhw Solicitors LLP Review: As well as being a member of Resolution, Samantha has also regularly advised at the Surrey Law Centre at Guildford CAB. The name was abbreviated to rhw Solicitors in December 2002."< div> Ta-da. Their site is considerably more in-depth than most. rhw Solicitors a...


Pointon & Co Solicitors Review: The https: solicitors.lawsociety.org.uk office 509742 pointon-co-solicitors-limited" page for this firm< a> for example provides links to qualification dates, contact details, case range, and more. Not even on their own Facebook page. For example, there's a Pointon & Co i...


Alexander JLO Solicitors Review: This is always a useful tool to see what real resources are available at most law firms in the UK. So they're sort of a cross between what we do and TrustPilot. Why is this more helpful than regular review forums such as Google or Facebook or Yellow Pages? Because they'...


Linkilaw Ltd Review: www.linkilaw.com is the official site and www.linkilaw.co.uk doesn't work at the moment. Most of the negative reviews in this instance were about working at the firm anyway. This does not apply to sites such as Linkilaw. Titles such as "When Is The Right Time To Grow Your B...


Leech & Co Review: Certainly as you can't have a web address containing an ampersand (&), any "& Co" firm will need to use the expanded 'leechandco' style. Google's lazy approach to spelling is also a problem because it could hinder you finding reviews online about the correct firm . Na...


Kuddus Solicitors Review: For example, a 1-year old firm could have a 20-year experienced criminal solicitor on board. class="infoquote "Established in 2002, we provide legal services to corporate and individual clients."< div> Saying they are established in 2002 may sound ridiculously ...


Kings View Chambers Review: We always run a firm's website through several devices and browsers to check. Mr McCaffrey said: class="infoquote "If the principle is right that someone holding the office of Police and Crime Commissioner is disqualified from holding the office of MP, why is t...


Joanna Connolly Solicitors Review: Whilst they don't say much about free initial consultations, the website does mention the Conditional Fee Arrangements (CFA's) I talked about before, but - again unusually - they also offer a Pay As You Go service. They also deal with setting aside statutory demands over con...


Jarmans Solicitors Ltd Review: A quick note on navigation as the double 's' in www.jarmanssolicitors.co.uk could pose the possibility of errors. Some have quite credible credentials to support their claims, and others state incredibly tenuous historical links involving someone's brother's sister's u...
HUMD Solicitors Review: HUMD came up as being over a decade in place, with three qualified solicitors each specialising in various case types. Of course, any firm you're researching could genuinely be awful at Conveyancing or Immigration. Whilst that sounds bad, if you read the reviews you'll disco...


IWC Probate & Will Services Review: Or worse, they just sell your case to a completely different firm. But there's also plenty of wider topics that may be worth a quick read before actually picking up the phone to talk to anyone. For example whilst we link to www.iwc-ltd.co.uk as many other sites do, our...


HJA Solicitors Review: (No, seriously.) We didn't see such things on this occasion though. The firm actually opened a club in their basement called Club Inegales: class="infoquote "Patrick Allen represents a unique form of arts philanthropy. However, when clicked it currently forwards you t...


Helix Law Review: I'm sure most people would agree that the testimonials that any firm in any industry select to display on their website are dramatically different from comments you see posted on actual review sites . Solicitors second. If you've already been searching for a firm, then you'...


Hallmark Solicitors Review: There are some written articles too but the firm's site could do with a decent internal search function as the help articles are mixed in with general industry news. The snippets copy pasted above are not from Hallmark's website though. We should probably also point ou...


Graysons Solicitors Review: We don't recommend spending time finding out the background of each award recommendation each law firm quotes. All of them. But Lexcel and the Legal 500 are real, good things to boast about. class="infoquote "We're a vibrant and experienced team of dedicated and caring...


GloverPriest Solicitors Review: our lawyers have a wealth of experience in dealing with legal matters from start to finish." < div> That's one of the biggest concerns for people and something that will always incur negative reviews for a firm. We've gone in depth on this issue in other articles (site s...


Driscoll Kingston Review: On checking just now they list several individuals for Driscoll Kingston such as David Edwards, Julie Twist, Karla-lea Kingston, and Joanne Bold with 30 years, 20 years, 16 years, and 6 years experience respectively. Whilst the firm has a 'Our People' section where yo...


CSL Law Ltd Review: But even then it was one of those "Eh?" negative reviews where the complainant gave the firm a 1☆ because they don't handle her case type. However, 1to1Legal is not one of them. Certainly we get repeat visitors coming back to search for their contact details. If you ch...


CFG Law Review: So, does that philosophical or sociological disagreement give me pause in recommending the firm? Absolutely not. class="infoquote "CFG Law is a law firm unlike any other. So there must be a reason that CFG have created this whilst the majority of others have no...


Centenary Solicitors Review: Not only that, but they have extensive experience on both sides of the fence. So what have we spotted about Centenary Solicitors? class="infoquote "Centenary Solicitors are one of the UK's leading law firms, with offices in Greater London and Kent. If y...


Briffa Legal Ltd Review: But as it's likely you'll be dealing with payments and sensitive documents - it might be an idea to bookmark the site to ensure you always come back to the correct place.. "commercials". Whatever you do, don't go to www.briffalaw.com (just don't) and the most common misspell...


BES Legal Ltd Review: Some firms may have several years' worth of 5 star glowing reviews. You wouldn't get away with just saying "5 stars!" in real life. handled my case speedily and efficiently responded to my calls and were polite and efficient ..." &bullet; "... Lastly, the firm has grown c...


Auto Logistic Solutions Ltd Review: 18.2% of people said that they were wrong. Again you may want to call your currently provider and check if you have to be a certain distance from your home or if there is an extra fee relating to accident recovery. The official www.autologistic.co.uk web address is the one w...


Alfred James & Co Solicitors LLP Review: This is obviously a personal opinion but one which we've written articles about. At least a third of the firms we've reviewed so far have worked with us at one time or another. Usually if someone is angry enough to leave a 1 star rating they have plenty to say about why. The...


33Legal Ltd Review: Considering the huge number of simple variants people might mis-remember such as www.33legal.co.uk, we recommend bookmarking the main site we've linked to above if you plan on coming back to them. We've actually written articles on how more firms should be connected with goo...







Recommended Firms: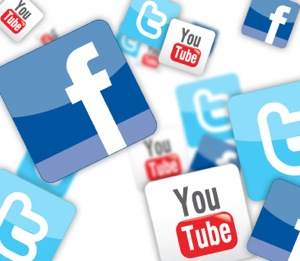 Social Media for Law Firms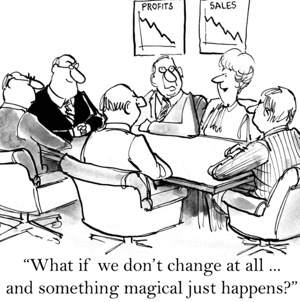 Referral Services for Law Firms
Lawyer Marketing Blog
RW Lynch
: The blog as they know it today began gaining popularity again in the 90's. These will be the people who refer you business once you get into follow. Content like this is not intended to close the deal by itself ' invar ...

Boston Info Security
: they've labored in-home as each a lawyer and legislation agency advertising director. hired and fired for positions including marketing and intake. and served as an outsourced Chief Advertising and marketing Officer for regulatio ...

The Ethics Of Social Media Marketing
: So. it is crucial that Fb connect people with pursuits appropriately or they won't click on advertisements. Whether it's your blog or your whole observe built around a really particular market. it's clear there are major advantag ...

We
don't
believe the mantra
"Any publicity ...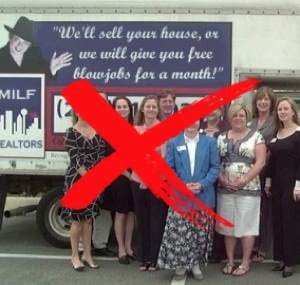 ... is good publicity"
.