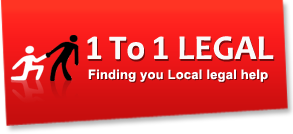 >> Looking for UK Law Firm Reviews <<

If you're looking for UK Law firms we have a sister site at www.1to1legal.co.uk where you can search by case type and postcode. We also have some help, information and review articles about various firms and related services, such as:
Please check out the new
US Law Firm Reviews
section on our sister site.
WYM Legal Ltd Review
: This makes it tricky for people to use star ratings to judge between property firms. Most will be cautious about what they say on a legal services website. Stating you are 'ranked No.1 for speed of closing in the North West of Scotland' - that could be very useful informati...
Woodstock Legal Services Review
: Having worked in the legal industry for over 20 years we're still surprised to come across some firms that we'd not heard of before. We've seen lawyers rated 5 stars for their great new menu and a divorce specialist given 1 star for refusing to take a criminal defence case...
Wolf Law Solicitors Review
: We don't recommend using this as a deciding factor on its own though. Always take care when viewing reviews of law firms though and read the actual comments. class="infoquote "Wolf Law are experts in all kinds of claims, from slips, trips and falls, to road tra...
Wilford Smith Solicitors Review
: On that topic we should cover some notes about navigation. class="infoquote "always on the end of the phone email when I needed to speak" "they kept me informed throughout, it was a very frustrating process" "helped make the experience as smooth as it c...
Wildcat Law Ltd Review
: class="infoquote "The team at Wildcat Law consists of a number of experienced Barristers, Solicitors and a Chartered Wealth Manager."< div> Hopefully those insights can help you when researching any firm. You can hire a barrister yourself. Wildcat Law are list...
WH Solicitors Review
: They are all very positive, mention Waleed by name and often discussed what the case was for. So full time at just immigration asylum matters is decent enough to add up. However if they have seven solicitors and list seven specialist areas of law - that is still a very go...
Waterstone Partnership Solicitors Review
: That means you can get a good idea of the expertise and experience of the person you're actually thinking of handling your case. Company websites can crash or require maintenance or updates that might require the original site to be taken down. We've known several firms (u...
Walker Foster Solicitors Review
: The official site is www.walkerfoster.com although there is a mirror site on www.walkerfoster.co.uk it is currently showing as not-https secure. If you https: solicitors.lawsociety.org.uk office 595949 walker-foster-limited" look up the page< a> for any firm you'll be sho...
Harrison's Solicitors Review: The 'feel' of a firm is lost to the 'look' of it. So what can you do to know the difference between one firm that says they are the 'leading firm' for their service versus the other 100 firms all saying they are the 'leading firm' as well? class="infoquote "Harrison...


UVS Law Review: Be careful of such wording on other sites. This includes Business Immigration such as Sponsorship Licences and Skilled Workers, Personal Immigration such as Partner Routes (e.g. class="infoquote "Opening up borders and welcoming diverse perspectives not only enr...


The Law Partnership Solicitors Review: That means you can look up how many years someone has been a solicitor for any of those firms and what areas of law they specialise in. In this article we're going to share a few tips on how we check up on firms we're thinking of adding. Lots of people make mi...


Thomas and Thomas Solicitors Ltd Review: Then you get companies claiming to be 'a large firm with a small firm feel'. We have often praised The Law Society of England & Wales for their excellent user resources . This is hugely important because the firm deals with property matters which has been the target...


The Legal Practice Ltd Review: People https: www.express.co.uk finance personalfinance 1497866 Lloyds-bank-scam-warning-fraud-money-box-uk" have handed tens of thousands of pounds of their savings< a> over to these fraudsters bank accounts. class="infoquote "Whether you are an individual, small ...


Stephanie Heijdra Review: She also has an LLM in Legal Practice."< div> You'll find that barristers are much more embedded in the legal process which is why their photos are often of them in wigs and robes whilst solicitor websites are more likely stock photos of people in various coloured sh...


Thaxted Legal Ltd Review: The absence of negative information isn't the best indicator of a positive choice. Two - that they really are fixated on their chosen profession and can eagerly sit around writing such articles! class="infoquote "We provide genuine assessment of cases and if we think ...


Summerfield Browne Solicitors Review: class="infoquote "We are a modern and progressive law firm, and operate a new legal services business model"< div> Unfortunately this statement on the Summerfield Browne website is one that you'll probably have already seen on a dozen others you've flicked throu...


Stowe Family Law Review: Fortunately or unfortunately depending on your view, some review boards https: www.google.com search?q=stowe+vamily+law+beverley&rlz=1C1CHBF_en-GBGB926GB926&oq=stowe+vamily+law+beverley&aqs=chrome..69i57j46i13i175i199.6641j0j4&sourceid=chrome&ie=UTF-8#lrd=0x4878c74319a85dd...


Sternberg Reed LLP Review: The Law Society covering those areas is one we've often praised on our site. So what are prior customers saying? class="infoquote "couldn't speak highly enough of the service, professionalism and compassion" "got us a better outcome than we'd endeavoured" "pro...


Smith and Graham Solicitors Review: So if things have gone bad, it hasn't affected their outward image. But it actually contains two of the main things we think you should look at when picking a firm. The number of large multi-office firms only seems to increase due to some smaller businesses merging to surv...


Rose Fendlen Law Review: Many firms use the same sales language, offer similar services, make similar promises, and even use similar images on their websites of people looking sternly at pieces of paper or shaking hands smiling. Only actual solicitors will be regulated by the SRA so if a firm does n...


Oakwood Solicitors Ltd Review: So what can you do? class="infoquote "As a multi service law firm based in Leeds, we offer clear, practical support and guidance for all of the legal issues affecting individuals and businesses"< div> That's a snippet from the site of the firm Oakwood Solicito...
ACSL Solicitors Ltd Review: If you've just finished flicking through a dozen of them before arriving here you'll no doubt have already worked out they all seem to say very similar things. class="infoquote "We are transparent about our prices – they're all listed here on the website."< div> ...


Nicholson Jones Sutton Solicitors Review: Seasoned heads but with fresh eyes , so to speak. Which is reflected on their website where they state a list of local charities they are involved with as well: class="infoquote "Nicholson Jones Sutton Solicitors are proud patrons of: Inspiringirls, East Cheshire Eye...


SG Murphy Solicitors Review: They can tell you more about the actual firm and it's priorities compared to a well-crafted sales text on the front page. However the Law Society for Northern Ireland, like its Scottish counterpart, lags far behind in consumer help resources. For today's article we're look...


MJV & Co Solicitors Ltd Review: That's well over 50 years between just the two of them. The first is simple. They all seem to be relating to the same firm but this is important to keep aware of because this firm deals with property matters which has been the https: www.telegraph.co.uk money ...


McCarthy + Co LLP Review: We had an issue trying to get reviews to come up on Google's site. One thing to bear in mind though is that while many firms claim to be award winning - not all of them seem to clarify which award that is. For example if you type 'mccarthy and co in clonakilty' you...


Mark Croft Solicitor Review: It's like finding a dentist that still accepts NHS patients! In our opinion, still taking Legal Aid in this hostile time is a sign of integrity . You may see many references to 'time' on law firm's sites. But it does have necessary and useful information http: www.mark-cr...


Mackenzie Jones Solicitor Review: Just entering the firm name only works if they have only one office to show. There aren't always plentiful reviews about companies that work in the legal industry, but you should never take a lack of reviews as meaning anything negative. For many years now https: mon...


Lyons Solicitors Review: That's how a firm can 'specialise' in a long list of cases. So, take the time. The quote above is from the https: www.lyonslaw.co.uk site contact " Lyons Solicitors< a> website and while words like 'established' and 'progressive' sound great, do you know what they ...


LS Legal Solicitors Ltd Review: If a firm has only 1-2 solicitors but handles every case type under the sun - then it's fair to assume they are not as experienced or up to date as a firm with several solicitors each focusing on one or two areas of law. class="infoquote "The high standards of our p...


Kee Solicitors Ltd Review: The Law Society of Scotland displays https: www.lawscot.org.uk find-a-solicitor ?Name=kee+solicitors&Postcode=&type=firm" only the most basic< a> pieces of information. 'kee solicitors in aberdeen'. Apart from that though, the site is happily concise providing the infor...


JPS Walker Solicitors Ltd Review: If you check out the page for JPS Walker, you'll see the longest serving solicitor (Michael Tattersall-Walker) qualified in 2009. This is often referred to as a 'conditional fee' arrangement and will typically be around 25% of your settlement. If you've been through se...


Hill House Chambers Review: Typically we refer, like most consumers, to the third party boards such as Google, Yelp, Yell, Trustpilot, etc. As Hill House Chambers puts it: class="infoquote "The Direct Access (or Public Access) scheme allows members of the public to instruct an authorised barriste...


Heritage Park Family Law Ltd Review: In the statement above this firm states 'specialists in family law since 1994' . You sometimes need to search for the firm name and city they are in to see that information pop up - e.g. This has allowed the number of specialist practices (which before could have been sta...


Guardian Law Review: Plus this would also indicate they stay very much up to date with the huge number of changes constantly affecting businesses in the UK and internationally. It raises the point that if every firm says they are 'experienced' (and no firm would admit to being 'inexperienced') t...


Goldsmith Bowers Solicitors Review: Excellent recovery rates"< div> We would never generally recommend one firm over another as each client's individual circumstances and even location play a huge role in which firm might be best for them. You could end up with a 1-year qualified newbie lawyer from a 200...


Girlings Solicitors LLP Review: Then there is www.girlingspersonalinjury.co.uk which hosts the specialist claims site and information. An excellent firm that fights hard for £10,000 with a 25% cut is better than a bad firm that quickly settles for £5,000 but takes nothing. That certainly looks ...


Frei Solicitors Review: As you may have noticed if you've flicked through the law firm listings pages of this site, we are not a directory listing every legal practice under the sun across the UK. This brings us to today's tip which is not to judge a law firm by the number of reviews. class=...


Foster & Coleman Ltd Review: For example you'd obviously be much better off with a 40-year veteran lawyer from a 1-year old firm than a 1-year qualified newbie solicitor that happens to work at a 200-year old brand name. class="infoquote "They now bring that successful track record, as well as...


Eve Lake Conveyancing & Legal Services Review: That's a tactic you simply don't see anywhere else in legal matters. Unlike divorce, criminal law, or a will - with a property sale, 99% of the time someone is frustrated with how it's going. class="infoquote "We want to help you achieve a stress-free & straight forw...


EMD Law LLP Review: It might suprise you to know that not all law firms have made this recommended change to their site yet. We tend not to quote any provided testimonials in these articles. Some people have https: www.telegraph.co.uk money katie-investigates thought-did-everything-right-100k...


EDC Lord & Co Solicitors Review: There is also a frequently asked questions (FAQ) section that addresses common questions and concerns clients may have. Also you cannot use an ampersand in web addresses so www.edclord&co.co.uk is not possible. The website offers a comprehensive overview of the legal service...


Eatons Solicitors Review: It's a treasure trove of usable information to help you with your search for the right law firm. class="infoquote "Drawing on 150 years of experience, our expert legal team is uniquely equipped to provide legal protection for a wide range of clients and circumstanc...


Drummond Miller LLP Review: The Law Society of England & Wales has a huge user side pile of data for people to go through on any of their members including any trading names, alternative contact details, languages spoken, etc. In other words, they don't just leave a review for their own solicitor but...


Cullimore Dutton Solicitors Review: If you https: solicitors.lawsociety.org.uk organisation people 591481 cullimore-dutton-solicitors-limited?Solicitors=True" check out the page< a> for Cullimore & Dutton's staff for example you'll see a full list with clickable names for further information on eac...


Calio Claims Review: You can also only view details as pop ups which gets very difficult on a mobile device. 'calio claims glasgow', which might show up different reviews than 'calio claims edinburgh'. class="infoquote "Wherever possible, we aim to deal with claims on a "no-win, no-fee ba...


Buchanan & Co Solicitors Review: The goal is to help people find the best solution for their particular case whether general practice solicitor, direct access barrister, specialist firm, or alternatives such as mediation or accountants. Especially when it comes to legal practices that deal with pro...


Brown and Co Solicitors Review: It's clear someone didn't do that because one of the law firm's reviews states 5 stars and: class="infoquote "really upped it's game on the food recently"< div> The geniune reviews on the firm's legal services seem very positive. So hopefully from all this you'l...


Bridge McFarland LLP Review: Don't be afraid to call the official number you already have if anything you receive seems even remotely suspicious. class="infoquote "The firm ... They state alternative company names, all office addresses, specialist case types, and most importantly - qualification ...


Brian Barr Solicitors Review: The majority of English and Welsh firms are listed on the site so it's a simple and quick way to check if the firm and it's solicitors are actually likely to be experienced and specialising rather than simply saying so on their website. class="infoquote "Leading http...


Bell Lax Solicitors Review: It can even look as though they got all their website images from the same stock photo pile. For today's example we'll be using the Bell Lax Solicitor's website. Some solicitors may take a cut of your compensation at the end of a case such as those with larger costs involved...


Backhouse Solicitors Review: Not only is that an extraordinary number of reviews for a UK law firm, but the fact they handle conveyancing and have an average star rating of 4.9 is also quite unheard of. The most common are those https: www.itv.com news calendar 2021-12-16 ripon-man-scammed-out...


Amy King Legal Review: There are other factors you can look into. https: solicitors.lawsociety.org.uk person 6540 amy-jane-king" In this case< a> you can see Amy King qualified in 1995. It's always seen as if you have to make the choice between a) using a large firm with greater resources but y...


A City Law Firm Ltd Review: A City Law Firm has been on our network for a while now and has many aspects about it you may have come across in your search for legal help and wondered what it means or where you can get more information. Some people have https: todaysconveyancer.co.uk conveyancing-fra...


Two Harcourt Buildings Review: Coming back to the differences in setup mentioned before, a law chambers is not like a law firm of solicitors. class="infoquote "Her calm yet firm demeanour instills confidence in clients from the outset of a case" "persuasive and direct" "His case preparatio...




Recommended Firms: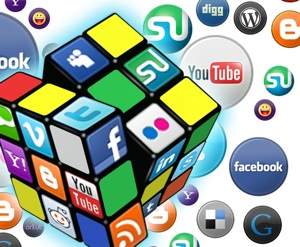 Social Media for Law Firms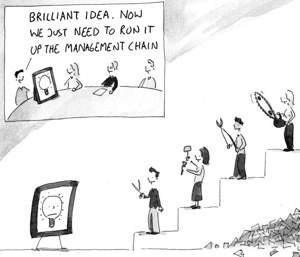 Referral Services for Law Firms
Lawyer Marketing Blog
RW Lynch
: So those of you in solo or small agency observe who aren't already running a blog could need to contemplate taking over the habit .and it had better develop into a habit otherwise you won't have many people reading your weblog). b ...

Boston Info Security
: referral lawyer. former consumer. local counsel). Positioning Attorneys as Business Leaders. Likewise. Whole Attorneys isn't a referral service. . In order for any social media channel. web site. or other digital asset to ...

The Ethics Of Social Media Marketing
: Although the Law Firm Advertising and marketing area of interest is fairly competitive on-line. for those who follow some easy guidelines you need to be capable to outrank your local rivals. In case you are taking each piece of l ...

We
don't
believe the mantra
"Any publicity ...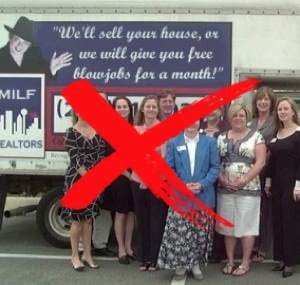 ... is good publicity"
.