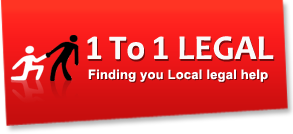 >> Looking for UK Law Firm Reviews <<

If you're looking for UK Law firms we have a sister site at www.1to1legal.co.uk where you can search by case type and postcode. We also have some help, information and review articles about various firms and related services, such as:
ULA Solicitors Ltd Review
: For any firm listed you'll be able to see alternate contact details, all office locations, cases handled, languages spoken, and more. Those are the types of cases scammers tend to target. However this article on ULA Solicitors was nice and straightforward. It would be wonder...
Taylor Price Solicitors Review: TaylorPrice Solicitors https: taylorprice.co.uk our-team.html" tick all those boxes< a> and have avoided going over the top such as listing their pet's names and favourite film titles. Two, this also seems to be valid for their whole case range. It's not as if there is an...


Trust Inheritance Ltd Review: It's important to make sure you're looking at the correct information when researching them, and probably a good idea to bookmark the correct site if you plan on coming back to it. With Wills & Probate though, this idea of specialism goes an extra step further. For ex...


Trojan Solicitors Ltd Review: For Trojan they list Agnieszka Tomasikiewicz as having qualified in 2012 and Rameez Dar in 2017. These days there's a huge number of firms who have chosen to focus on a handful of sometimes completely unrelated case types such as bankruptcy and probate together. That al...


The Injury Solicitor Ltd Review: If you've used our legal help search service before or read any of our articles on law firms, you'll know we like to detail a range of firms. Whilst the majority of legal https: www.thisismoney.co.uk money mortgageshome article-3385825 Sarah-Ritchie-saved-45-000-dream-home...


Stenfield Solicitors Review: We have niche practices, specialist consultants, barristers, and even non-law-firm related solutions to some problems such as debt or will writing. Luckily Stenfield are members of The Law Society of England & Wales which is simply an excellent resource for consumer-side i...


Simons Rodkin Solicitors LLP Review: Has it transferred into happy clients? class="infoquote "It was a very difficult time for me and I felt that they fought tooth and nail" "warmest thanks to Simon Aaron who got me through a successful mediation" "took great care listening to my information and...


Springle & Co Solicitors Review: Absolutely, 100%, totally, unreservedly, we recommend having a will in place. You often have to type in "name-of-firm in office-location" to view reviews about them. There is a firm called Spring & Co Solicitors which is a totally different law office. As it's much easier to...


Simper Law Ltd Review: (Something companies tend not to include in their own testimonial section!) Negative reviews can be a great way to spot general themes of complaint. But it goes without saying that you can end up with a 1-year-qualified, completely inexperienced solicitor from a 200-year-old...


The Search Bureau Review: Also most of the fraud involved in conveyancing transactions tend to focus on actual buyer seller clients of the actual law firms. SDLT.co.uk help stop stamp tax form rejections by pre-populating the forms and providing a printed SDLT5 certificate - they've handled over 3.6 ...


Robin Somerville Direct Access Barrister Review: However, we couldn't get it to work. class="infoquote "Robin Somerville helps businesses and professionals solve their legal problems."< div> So what other ways can you evaluate a firm you're checking out? The review boards for Robin Somerville are quite sparse f...


Reynolds Macdonald Solicitors Review: The main issue with similar domains not being owned or extra side websites only really becomes an issue in cases where the client needs to pay large sums of money such as in property sales purchases. A quick note on navigation as the firm branding is mainly 'Reyno...


Richmond Legal Ltd Review: class="infoquote "At Richmond Legal we do our very best to help our clients navigate through their legal issues with the least amount of stress."< div> The branding used by Suhail seems to be relatively new according to the companies house dates. The most common t...


Reid Black Solicitors Review: One last clip from the firm's own website showing a further service they offer that many firms no longer help with: class="infoquote "undertakes Legal Aid and Private paying work"< div>. Never discuss bank details or payments via email. Reid Black were one ...


RD Costings Review: There may still be fees if your case wins. At the moment the bulk of fraud is aimed at property law firms. When you see firms stating "no win, no fee" across their site, that doesn't necessarily mean there are no fees at all. Getting the right professional leg...


Pump Court Chambers Review: However to be qualified to handle such, the barrister you speak to should absolutely be capable of informing you quite early on if your case can be handled under such before you part with a single penny. She really made me feel at ease" "Matthew was on hand at all times...


Penerley Lawyers Review: As mentioned before many law firms are stuck in the past and the 9am-5pm, Mon-Fri is still the industry norm. For some reason, thousands of people have easily fallen for this. Penerleys only had three online reviews that we saw after digging through Google, Yell, Yelp ...


Pacific Law Review: Either way should really make no difference to your choice though. class="infoquote "We listen ... You are just as likely to get a one year qualified solicitor from an ancient brand as you are to get a forty year experienced lawyer that joined a new legal pract...


OTS Solicitors Ltd Review: A quick note on navigation. It could have been for 'best logo design' for all we know. At the time of writing they had over 450+ reviews on Google which is quite unheard of for a law firm . Even if someone phones you, you can always hang up and call your known solicit...


NV Legal Ltd Review: But you never know what's going to happen next so always be aware of where your communications are coming from and that no law firm should ask you to submit bank details via email.. Whilst it can be common for senior solicitors to have their more junior staff do large chunks...


Milners Solicitors Review: The best way we recommend to research any legal service provider is through their local law society website if possible. class="infoquote "Our partners have amassed some seriously heavyweight legal experience working for bigger, more expensive, law firms. c...


Michael Leighton Jones Review: So if these sorts of claims can't help distinguish between the firms. However this offer seems to be for Michael Leighton Jones Solicitors' whole case range. That's a bigger deal than you might think. This tells you what each solicitor works on. Alot of problems such as ' h...


MGBe Legal Review: Any lack of reviews for a law firm does not reflect on the company . At 1to1Legal we like to research and review a wide variety firms. The page also lists Gabriella as a consultant for SLIG Law LLP, Arnold & Porter Kaye Scholer LLP, and Fadiga & Co Ltd. With generic terms i...


Mckie Legal Review: But when it comes to solicitors, no reviews should not be taken as a negative sign. We're not sure about the Wigan office the law society is still showing, but www.mckielegal.co.uk is the official website which we link to above with www.mckielegal.com not currently being own...


McEwan Fraser Legal Review: Also be aware that it's very easy to spoof the 'Sender:' in an email. That's quite unheard of. It's probably a good idea to bookmark the site once you're on it. class="infoquote "The service they provide is second to none, particularly the out of hours, 7 days a wee...


Mason Bullock Solicitors Review: There always are. Mason Bullock have also tried to raise awareness of the terrible injustice of CCJs in recent years ever since an online claims process has allowed debt firms to channel cases through a Northampton 'court' that will give them legal powers without ever...


Linkilaw Solicitors Review: Just hang up and ring back on the phone number the solicitor originally gave you. That's why people use now whether researching a product they want to buy or a company they want to use. A final word from Linkilaw about their services: class="infoquote "With straight fo...


Levins Solicitors Review: So if there are dozens of positive reviews about a legal company and all the negative reviews are about conveyancing - it's something to keep in mind. If you https: solicitors.lawsociety.org.uk office 476207 levins-solicitors" check out the page< a> about Levins Law on th...


KRS Estate Planning Ltd Review: Sadly, most law firms we've seen (and we've been reviewing them for over 20 years now) still do not work weekends. If you're a thorough background checker (and we're acutely aware that many of you are) you'll notice that KRS Estate Planning Ltd is listed with Companies...


Khan Law Review: For some difficult cases or claims against the government (e.g. No win no fee means that if the case loses, you don't have to pay anything . For all we know, their award could be for best logo design. If you've already been through a dozen websites of law firms today,...


Jacobs Law Solicitors Review: There are dozens of alternates to try such as jacobslawsolicitors.org no to mention tld variants of those and even hyphens mixed in too. However www.jacobslaw.co.uk is owned by a different firm (not an existing legal practice) and www.jacobslaw.com is owned by a law office i...


Integral Law Ltd Review: (No, really.) The truth of the matter is that there are no 200 year old solicitors at these firms sat behind a desk as some sort of all-knowing guru. However people are also always seeking experienced specialists in most areas of law as well. But we know of various te...


Howe + Co Solicitors Review: They have over 100 staff, cover a wide range of legal matters, and a long history. So with so many variants such as www.howeandco.com being available and www.howeandco.co.uk being owned by someone else - make sure you're on the right website and never discuss payments or ba...


Hawkridge & Company Review: This is important to note because in any property transaction there is usually at least one person unhappy with either the speed, cost, or issues that came up. As mentioned before though, make sure to read through the comments rather than just flicking through star ratings. ...


Fulton's Solicitors & Estate Agents Review: So what about the staff at Fulton's Estate Agents themselves? Well according to the site's About Us page the firm started off as Hamilton, Burns and Moore back in the 1970s with the titular solicitor Mr Fulton joining the firm in 1978. For example, if a solicitor has a clien...
HooperHyde Review: class="infoquote "HooperHyde is a trading name of CLP Group Limited"< div> On the law society's website you'll be able to see a great deal of information about their registered firms and professionals. They are a specialist firm focusing on helping businesses, b...


Fieldfisher LLP Review: The main site we link to above is www.fieldfisher.com with www.fieldfisher.co.uk redirecting you there. For all we know, it could have been an award for best logo design. For some, just seeing the "more than 30 years" will help. class="infoquote "We are one of the UK's...


Fair Result Ltd Review: Typically we haven't used any of the services of the firms we write articles on. Typically it's only cases such as litigation where firms may do considerable work upfront with an aim to getting paid near the end of the case instead. There will be no cost to you for this work...


Education Law Service Ltd Review: A specialist like the Education Law Service that does such cases day in, day out (again, just like specialists for other legal matters) will likely cover a much wider range of work within that area of law. At the moment most scammers are https: www.eveningexpress.co.u...


Dylan Nair Solicitors Ltd Review: Don't ever discuss payments or bank details via email is therefore one good rule to keep to.. John Houghton at this firm qualified in 1975, Rajesh Nair in 1999, right up to Abhishek Benjamin in 2014. So much so that when people search for reviews about solicitors but s...


DV Solicitors Review: You may get a forty year experienced solicitor from a law firm brand that started up yesterday. Far better than most others we've used. That's quite a feat for a firm that handles property matters because typically most people wish their house sale could have gone sm...


DisrepairClaim.co.uk Review: 'No win, no fee' and '100% compensation' are two very different offers. So whilst we still are not keen on the whole CMC thing as a general rule, in this instance using a company like DisrepairClaim.co.uk may be the only available option for many. Fairweather Claims Ltd ...


DFA Law LLP Review: I received excellent and thorough advice throughout"< div> However a poll we ran a couple of years ago indicated that people didn't really trust testimonials on company websites. There is a lot to find between-the-lines in the wording firms use on their website too. You...


CEL Solicitors Review: Many of which may not be the type of thing the regular consumer might have noticed when going through it. There are direct access barristers, non-law-firm based solutions, mediators - each with service providers local to you or at the opposite end of the country. We therefor...


Catteralls Solicitors Review: These are random snippets across a wide range of reviewers, most of whom decided that was the main feature they wanted to comment on. Sometimes over something as simple as receiving some official-looking emails stating they should pay their huge house deposit into a differen...


Branch Austin LLP Review: The jack-of-all-trades situation. However according to our poll last year, only 8% of you trust the testimonials that companies display anyway. We've seen very tenous links before including one firm that claimed their history went back 200+ years because they moved into the ...


BLZ Solicitors Review: www.blzsolicitors.co.uk is the official site we link to above and currently www.blzsolicitors.com doesn't seem to be owned by anyone. This is where the balancing act in your brain can get a little wobbly. class="infoquote "BLZ Solicitors is a modern law firm that...


Bilkus & Boyle Review: Vice versa, a firm quoting just a few years since opening could have several solicitors on board with dozens of years experience each. Fortunately there are resources online to help you distinguish between them a little better and hopefully make the decision easier. ...


Beers LLP Review: class="infoquote "You have all been so efficient and made the whole process smooth running" "Always accessible for any queries or advice" "This was a much better experience than I have had with bigger firms in the past" "Both ladies professional, sympath...


Aspire Licensing Review: However even then there are options such as hiring a barrister through the new Direct Access scheme instead of going through a solicitor. You can always hang up and ring back on the phone number you know is correct to ask about it. a close relationship with all our local res...


Argue & Co Legal Review: The second part of that snippet though is only possible if the firm has enough expertise and experience to make sure the case runs efficiently. We've seen the most absurd negative reviews against solicitors. No, really. Also some cases such as medical negligence will al...


APS Legal & Associates Review: property matters). But still pay attention to the links you click and remember that email addresses can be faked quite easily. unequalled in providing the highest standard of service and quality of advice"< div> So does this carry over in to satisfied clients? In all ...


Antony Hodari Solicitors Review: class="infoquote "Founded in Manchester in 1984, we have over 35 years experience of helping the public with their legal claims and have recovered well over £100 million."< div> Quite often on law firms sites you see unhelpful and sometimes quite tenuous founding ...


Aconveyancing Ltd Review: They cover a good range of matters including Right to Buy, New Builds, Shared Ownership, Help to Buy and Part Exchanges. If someone calls or emails you about payments or bank details, you can always hang up and call the official phone number you have to discuss it. We also...


ABS Lawyers Ltd Review: That means they've added up the experience years of everyone within the firm. But I'm sure most of you are already aware about the wealth of review boards available these days such as Google Reviews, Trustpilot, Yelp, Yell, etc. Thousands of people have simply handed over mi...







Recommended Firms: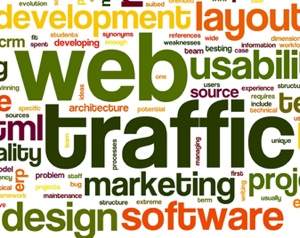 Social Media for Law Firms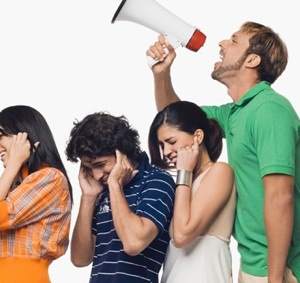 Referral Services for Law Firms
Lawyer Marketing Blog
RW Lynch
: Keep a working listing of your referral sources and thank them by internet hosting dinners or sending vacation items. . He was below some hearth by the Caps marketing man. Lead Conversion is the most missed spa ...

Boston Info Security
: In answering to those who pay your wage. present them with detailed metrics on how issues are going throughout all channels. The panel determined that the weblog was an advertisement and upheld the disciplinary charge finding th ...

The Ethics Of Social Media Marketing
: Their search engine marketing instruments. together with full website optimization. are among the prime in the area. So if you have not began with social media. start first with an attorney weblog. Rainmakers will not be released ...

We
don't
believe the mantra
"Any publicity ...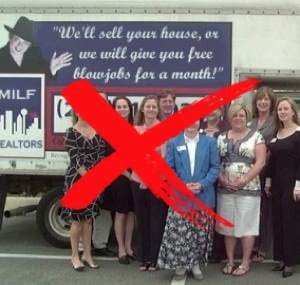 ... is good publicity"
.