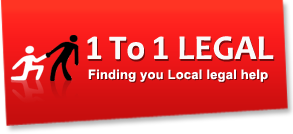 >> Looking for UK Law Firm Reviews <<

If you're looking for UK Law firms we have a sister site at www.1to1legal.co.uk where you can search by case type and postcode. We also have some help, information and review articles about various firms and related services, such as:
Thorpe Wilson Solicitors Review
: But it's not the right name. As mentioned earlier, there are plenty of independent review boards to check such as Google, Trustpilot, Yell.com, Yelp, etc. Thorpe Wilson don't have any testimonials listed on their website. stating to be a 'specialist' for such a long list o...
Taborns Legal Business Review
: We have several firms on the network that are brand new startups, consultants, or sole practitioners. If you've read review articles on our site before then you'll know that we usually cover quite a bit of ground including regulatory databases, third party forums, snippets f...
R James Hutcheon Solicitors Review: reviews that have clearly been posted by the company themselves. Navigating can also get a little confusing if you're trying to research the firm yourself. those phone calls you keep getting asking about car accidents you haven't even been in. We didn't notice any glar...


Simons Rodkin Solicitors LLP Review: class="infoquote "Our fees are reasonable and competitive ... Simons Rodkin have a whole page dedicated to discussing how their fees work with examples and finer details regarding each case type they handle. Julian Cohen and Mark Feldmann for example qualified back i...


Serious Law LLP Review: Typically if the firm's website does not have 'Serious Catastrophic Injuries' as a specific case title on the front page of their website along with at least one full page about their abilities and experience in that area - we would suggest moving on to the next firm. If you...


SBW Law Ltd Review: At the time of writing this, there were only 4 reviews on the Google site. Because you will never get a 170 year old solicitor handling your case. Both statements are essentially true. But all these extra sites still shared the same SRA number, phone number and or email addr...


Redwood Collections Ltd Review: By now though, we would actually suggest avoiding any firm that doesn't engage in good technology-based service such as video conferencing or fast email responses. Their website is expectedly at www.redwoodcollections.com with www.redwoodcollections.co.uk not currently ...


Penn Chambers Solicitors Review: You never know what's around the corner though and with the various alternative domains possible (e.g. At a very difficult time he remained clear thinking when emotion was getting in the way of my better judgement."< div> But according to our poll last year, less than 1...


OJ Solicitors Ltd Review: A one-year-old firm might have twenty-year-experienced solicitors on staff and a twenty-year-old firm might stick you with a one-year-experienced solicitor. Right now the main target for scammers are property law firms because of the huge amounts of money they can try and tr...


NV Legal Ltd Review: When a firm states it is a Personal Injury specialist it will usually then follow it up with a long list of case types covered including Professional Negligence, Slips Trips, Road Accidents, Work Injuries, Industrial Disease, Medical Negligence, Unfair Dismissal - th...


MTA Personal Injury Solicitors LLP Review: class="infoquote "Local, friendly, experts. The Law Society for England & Wales has a very good user side setup allowing people to see a wide range of details including each legal professional's expertise, contact details and experience. kept me informed regularly of...


Alexander JLO Solicitors Review: That's not the same as being accredited. We agree and many solicitors have started doing at least one late night a week or a couple of half day Saturdays in the month. But a free initial consultation is always a welcome sight for people who probably have tons of question...


Linkilaw Ltd Review: But in this case, many of the snippets Linkilaw display on their own site are copy pasted directly from third party review sites such as TrustPilot, Google, Facebook, etc. etc. A quick note on navigation though. This does not apply to sites such as Linkilaw. There will be a...


Lawcomm Solicitors Review: They are not always 100% in control but quite often take 100% of the blame. If you look up https: solicitors.lawsociety.org.uk organisation people 591051 lawcommercial-trading-limited?Solicitors=True" Lawcomm's< a> page you'll see a good mix of old and new. It's not ...


Kudos Legal Ltd Review: Not just legal services. class="infoquote "Our knowledge, experience and dedication means we are the best to fight your case and ensure the best possible outcome for you."< div> It's a big claim, but certainly if you've already been through a dozen other firm's we...


Jarmans Solicitors Ltd Review: Not to mention Skype Facetime consultations where physical appointments are not possible. Whilst phrases such as "totally recommend", "great firm", and "exceeded expectations" are all things solicitors want to hear about themselves - none of them help a potential client unde...


IWC Probate & Will Services Review: If you've gone to a solicitor there's a good chance you're already having a big problem and are already very aggravated. The chances of any legal situation being resolved to a client's 100% satisfaction is not possible. We didn't check mis-spellings or other hyphenated...


Integral Law Ltd Review: So third party sources for client reviews are always going to be handy. But we know of various tenious uses of such tactics. These types of ancient establishment dates that are commonly touted on law firm websites are simply marketing ploys to instill a sense of history and ...


Ian Mallon Solicitors Review: Over the past few years having staff profiles on the company website has become more common. Newry has a Polish Families Community Association with bustling Facebook page and all. That snippet from Ian Mallon's site may sound good, but how can you independently check up on j...
Asghar & Co Ltd Review: A mix of older, wiser mentoring along with the hungrier, younger generation is always a good idea for any firm . available to all, just slower) over the past couple of decades the budgets and scope of Legal Aid have been drastically cut. class="infoquote "Asgha...


Hampson Hughes Solicitors Review: For example, if they have obtained more compensation for you than the insurance company originally offered. From Ian Troop and Carlos Lopez (both qualified in 2000), to Paul Hampson (2005) and Gary Doward (2019) it's a good sign of tempered experience mixed with fresh faces ...


GloverPriest Solicitors Review: We therefore absolutely recommend bookmarking the official site once you're on it and of course never discuss personal bank details via email. But neither it nor any others we checked such as hyphenated versions redirected us to the correct site. The official site is www.g...


Frank Rogers Law Ltd Review: This is limited to 30 minutes."< div> They also appear to have a genuine Blog section. Whilst Frank Rogers does state he know the loopholes, that is absolutely not how most cases are 'won' . But how do you find out if it's your first time ever coming across a particula...


Hammond Trotter Solicitors Review: There is a motor offence firm still active at the time of writing this which states a 98% success rate on their website. So after all this time there must surely be plenty of reviews on the firm? Yes there is. The 87% on Hammond Trotter's website is an average over an...


Driscoll Kingston Review: things that can give you an impression of the firm and it's people. Driscoll Kingston's selection of testimonials was utterly unique. We don't demand perfection from any firm but we do our regular checks such as SRA verification, flicking through the Legal Ombudsman re...


DFA Law LLP Review: There are a few little touches around their site too that indicate a firm with a vested interest in their public perception. Titles such as "The end of 'furlough' – what now?", "Employment Tribunal fees abolished with immediate effect" and "Commercial Property – Changes t...


AWH Solicitors Review: If you click on each person's name you can also see their qualification date and specialist areas. Apparently a local council leader and an MP attended the grand opening of the new merged office. www.roebuckslaw.co.uk or www.carterlaw.co.uk), we would definitely recommend bo...


Avery Walters Solicitors Review: This is done for founding dates too to make firms sound far more established than they are. class="infoquote "... We're quite picky and maybe take on one or two of them. class="infoquote "We are an independent, Yorkshire-based firm of highly talented and approach...


Artington Legal Review: We would have thought that most property firms at least would take a vested interest in ensuring their client's online safety by doing so. The third is what we would call the business services provider. If you https: solicitors.lawsociety.org.uk organisation people 5...


Apprise Legal Services Review: However if you own a business, have an ex-wife, children, life insurance, etc. you MUST make a WILL."< div>. Very satisfied with the outcome."< div> The advice we always give regarding review boards though is to absolutely read through the comments . Thirty years ago a...


Allsop Durn Solicitors Review: As the firm has decided to use two surnames for their firm title - you're unlikely to get it mixed up with others. The official website we link to above is www.allsopdurn.co.uk with www.allsopdurn.com not currently in use. You certainly don't want a firm that treats legal ma...


Aina Khan Law Ltd Review: 5,000+ cases. class="infoquote "She [Aina] has for many years had a personally chosen, trusted network of legal experts across Europe, the Middle East, the Far East, South East Asia, Africa, North America, South America, Australia."< div> It also states she is an:...


5 Essex Court Review: But many people might not be aware of some of the other benefits that come from using a 'chambers' over a regular 'solicitor'. This naturally means a great opportunity to save both time and money: class="infoquote "The Direct Public Access scheme introduced in 2004 e...


33Legal Ltd Review: To their credit, they do make it clear on all these sites that they are run by 33Legal with all the same company information listed. class="infoquote "One of the major benefits of choosing 33 Legal is that we are a champion of victims' rights. We've ofte...







Recommended Firms: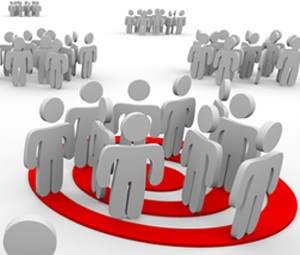 Social Media for Law Firms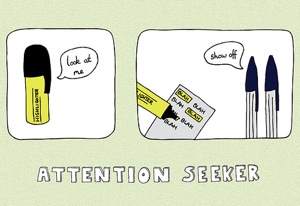 Referral Services for Law Firms
Lawyer Marketing Blog
RW Lynch
: The blog as they know it today began gaining popularity again in the 90's. If your lawyers have circumstances receiving media consideration. you will usually function the purpose of contact for press inquiries. It's your e-mail ...

Boston Info Security
: Familiarize your self with the matter before taking any media calls. It's essential to be capable to change the digital face of the firm on a moment's discover - removing attorneys. including new locations. changing bi ...

The Ethics Of Social Media Marketing
: What it really takes to construct a 7-figure regulation firm ' no hype and no b.s. . In the long term. they need you. andga- millions such as you. to be energetic on Facebook so they can sell extra adverts and earn more mo ...

We
don't
believe the mantra
"Any publicity ...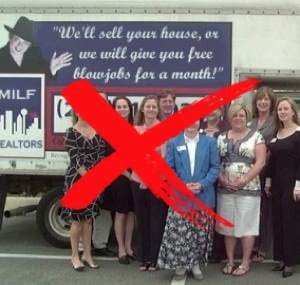 ... is good publicity"
.