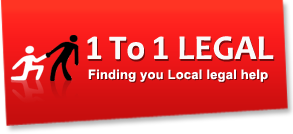 >> Looking for UK Law Firm Reviews <<

If you're looking for UK Law firms we have a sister site at www.1to1legal.co.uk where you can search by case type and postcode. We also have some help, information and review articles about various firms and related services, such as:
Youngs Solicitors Review
: Second, would be when the solicitors at the firm try to handle all the case types - (the 'jack of all trades' label). Each branding has it's own local office and website too. But even variants such www.youngandco.co.uk are owned by different firms. At the bottom of som...
ULA Solicitors Ltd Review
: class="infoquote "The team members are experts in their analytical approach to cases, probing the evidence, and being prepared to challenge statute, case law, and evidence."< div> . all came up with the same site. That in itself is a positive sign not to be dismissed...
Trust Inheritance Ltd Review
: We do ou checks just as much as you should before moving forward with a company. The article we wrote just before this one was about a solicitor with 5 star reviews for being an excellent dog-friendly restaurant. Words like 'modern', 'fresh', and 'friendly' appear practica...
Trojan Solicitors Ltd Review
: class="infoquote "Our team is dedicated to providing prompt, practical and authoritative legal advice."< div> Most law firms make claims such as this about their staff, stating they are experts and usually something about extensive experience as well. For Trojan ...
The Legal Practice Ltd Review
: One very common thing we come across on law firm websites are founding date claims. This firm https: solicitors.lawsociety.org.uk office 453772 the-legal-practice-ltd" is registered with< a> The Law Society of England & Wales which is wonderful because out of all the law ...
Taylor Price Solicitors Review
: that handles nothing by those case types in the hope this gives them the best chance (i.e. William Ho qualified as a solicitor in 1989, Ruby Bhatti in 1997, Arshad Mahmood in 2008, and Sobia Ditta in 2011. These should ideally - according to us - have a photo, brief work his...
Swain & Co Solicitors Ltd Review
: We've been writing about and working with law firms for over twenty years now. So how do Swain & Co look on the public forums? class="infoquote "I sent an email request and was answered with the hour as were my multiple replies" "My son has been released from pr...
Stenfield Solicitors Review
: A real mix of ages, genders, experience, and expertise that you would hope to see at any general practice firm you might be considering. Unfortunately when no feedback is left it's hard to know if that person was even rating the correct firm. This helps to disting...
Springle & Co Solicitors Review
: As it's much easier to convince people to pay their house deposit into the wrong bank account than pull a long terms scam over your probate wishes. Those who did do any future planning (like myself) would typically get a quick, basic will written and take out life insurance ...
Simper Law Ltd Review
: There are others as well in between those dates providing a good mix of seasoned experience alongside fresh legs and ideas. That's a big reason to make sure you're on the correct site and bookmark places instead of accidentally typing the wrong web address into your brow...
The Search Bureau Review
: So sadly there isn't a lot of independent comments floating around on the third party forums such as Google, Yelp, Yell, Trustpilot, etc. Have they done so? We've found that most companies that service actual law firms tend not to have publicly available reviews about them...
Robin Somerville Direct Access Barrister Review
: If you are thinking of using the Direct Access route, then make sure you enter that term as part of your phrase on search engines to avoid wasting time. So do the third party independent review boards match? class="infoquote "The efforts he puts in the case and...
Reynolds Macdonald Solicitors Review
: On this occasion there are two main solicitors: Michael MacDonald who qualified as a solicitor in 1993, and Thomas Reynolds who joined the legal profession in 1999. class="infoquote "We pride ourselves on the personal service that we provide to our clients in meeting t...
Richmond Legal Ltd Review
: The information provided user-side rivals anything we've seen from other Law Societies across the UK. Of course, you should never discuss payments or bank details via email . That's because not all Immigration firms deal with clients the same. That's plenty of time to have ...
Reid Black Solicitors Review
: Alongside Criminal Injuries, Untraced Drivers and Medical Negligence matters - Military Claims can take a long time, be less likely to suceed, and pay out much less for both the client and the solicitor. The Law Society of England & Wales also have a much better website tha...
Pump Court Chambers Review
: So choosing one is just as much a point of discernment as any other law firm selection. That brings us to a quick note on what a 'chambers' actually is compared to something like a traditional high street solicitor. Having worked in that environment, this often caused fricti...
Penerley Lawyers Review
: class="infoquote "Penerley provides first-rate legal services to businesses and private individuals."< div> We're now at a stage on the web where people typically have access to online reviews about everything from toasters to plumbers to local courts. Obviously w...
Pacific Law Review
: This is because whilst people are very happy to jump online and give praise about their new toaster - they are less likely to rush to a public forum to discuss how their recent divorce, will writing, criminal defence, or bankruptcy went. However we have worked with some of t...
OTS Solicitors Ltd Review
: class="infoquote "OTS Solicitors is one of the UK's leading law firms located in the City of London."< div> No matter how many law websites you've already dug through today, you'll have seen such a statement on all of them. Not so with OTS, who have a wide range ...
OneLaw Chambers Review
: Barristers normally say very clearly on the front page of their website whether they can accept direct instructions. The biggest difference being that these are all very positive comments handpicked by the firm to appear on their website. With that in mind we always recom...
My Law Matters Review
: That can be a huge help because for some reason, law firms are quite obsessed with quoting founding dates. That's probably why only 8% of you voted last year that you took company website testimonials into consideration when evaluating a service provider. But as long as t...
Milners Solicitors Review
: But it is something to bear in mind when looking at what other firms choose to boast about. To us it seems quite irrelevant as you could get a 1-year-qualified newbie solicitor at a 200-year-old firm or a forty-year-guru lawyer from a 1-year-old firm. class="infoquote...
Michael Leighton Jones Review
: Whilst we try not to offer direct legal advice on our site, it is probably very fair (almost obvious actually) to comment that a solicitor that works in a small niche area of law may have more experience and be better kept up-to-date about the legal changes for those types...
Mckie Legal Review
: We couldn't find any public reviews on McKie Legal at the time of writing this. The use of trading names is not something to worry about . We've seen negative reviews about firms that refused to take people's cases. But whether a solicitor charges a success fee or not ...
Mason Bullock Solicitors Review
: There are far better paying areas of law which is probably why so few firms get involved. However with Mason Bullock Solicitors we were actually very eager to get them on to the network from the start. Mason Bullock don't have a company-made testimonial section on the...
Lindsays Solicitors Review
: Considering the size and scope of the firm though, you probably don't need much introduction to Lindsays solicitors themselves or a lengthy explanation as to why we have added any of their brandings to our database of recommended firms. New blood with a steady hand is an e...
Lefevres Law Review
: However they claim decades of experience. It may sound like a lot, but bear in mind that a good lawyer taking 25% of a £5000 win is better than an inexperienced lawyer taking 0% of a £2000 settlement. Iain Nicol was tagged as being quite a considerable addition to the firm'...
David Stinson & Co Review: Written like that, it doesn't look nearly as impressive. But a lower number of reviews or even zero is something you will see for most law firms. In fact, you should never be charged any fees either up front or during the case. It should be pointed out though that a good sol...


KRS Estate Planning Ltd Review: You are only getting what you pay for. The Law Society of England & Wales has the best user-side offering we've seen from such organisations. One thing to watch for is the wording. KRS are focused on a specialist case range with their qualifications, expertise, and e...


Khan Law Review: But you also get firms that cover a huge range of case types that call themselves specialists as well. Sometimes based on nothing more than an official-looking email telling them the bank details for payment have changed. We wouldn't class that as 'specialist'. Always make s...


JPS Walker Solicitors Ltd Review: class="infoquote "I would just like to thank you for all your efforts in getting my claim settled." "I am really satisfied with the work and outcome of the case."< div> Those are a couple of snippets from the firm's case studies relating to how those customer...


Jacobs Law Solicitors Review: e.g. A great feature is being able to see the qualification dates of any solicitor at a firm. class="infoquote "Wherever we are, we operate in accordance with our ethical business principles of quality, unity and integrity." < div> Neatly brings us to notes o...


Howe + Co Solicitors Review: And by tiny, we mean absolutely unreadable. If you scroll down to the bottom of most pages on their website you'll also see a short list of awards they have won and been nominated for. It can be quite difficult to dig out the pertinent details in order to make what feels l...


HooperHyde Review: Sadly, some businesses use marketing jargon to try and cover up when they don't have a good deal of experience. class="infoquote "HooperHyde is a trading name of CLP Group Limited"< div> On the law society's website you'll be able to see a great deal of informati...


Hawkridge & Company Review: Very often a bunch of the negative reviews will be from the client of the other party. Popular words these days which we've seen across huge numbers of legal professionals sites include 'modern', 'specialist', 'friendly', 'leading' and so on. Ampersands can't be in domain na...


Fulton's Solicitors & Estate Agents Review: Why is that important to realise? Because for several years now https: www.whatmortgage.co.uk feature aware-risks-mortgage-deposit-fraud " targe="new people have lost £millions to scammers< a> over property deals through simple tactics such as having a very simi...


Frazer Coogans Ltd Review: However at the time of writing they only have a 3.9 star rating on Google. class="infoquote "Norman Geddes has been in practice since 1976" "Anoop Christi ... Freindly [sic] and reliable service" "had quite a long and protracted property purchase due to issu...


Fair Result Ltd Review: With the generic words in the brand name and the hyphenation, there are obviously dozens of other possibilities not to mention common typos with double lettered middles such as using 'fairesult'. The only issue with being a new firm is the lack of consumer reviews for ...


Education Law Service Ltd Review: Its lack of publicity is strange though because there are so many children within the UK involved with such setups and who could also use the help of a law firm with skills in this area. It was still very positive : class="infoquote "excellent on the day ... Therefo...


Dylan Nair Solicitors Ltd Review: Some firms will give you 15 mins, some may charge a reduced fee for an initial consultation, and some may offer you a good hour but with a very junior member of staff - i.e. Although the branding name used is quite unique and the possible spelling typos not likely to be too ...


DV Solicitors Review: The official website we link to above is www.dvsolicitors.com and at the time of writing www.dvsolicitors.co.uk also redirects you there. Such as: class="infoquote "have gone beyond and above in all areas of our transaction" "an immense pleasure to acquire your pr...


Cooks Solicitors Review: There are other law firms with 'cook' in them such as Cooks Lawyers and Mark Cook solicitors with similarly matching domain names. People to scammers sim...


CEL Solicitors Review: It's always great to have options and many of those just mentioned could save considerable time and money over a regular 'high street' law office. If you want to see the disparity between the number of firms willing to take these cases on, just use our solicitor...


Catteralls Solicitors Review: Thousands of people have lost millions of pounds to these fraudsters. class="infoquote "very polite and explained everything to us in detail" "Extremely friendly, efficient and courteous at all times" "We have dealt with Catteralls over the last 20 year...


QualitySolicitors Burton & Co Review: class="infoquote "We are also the only Solicitors Firm in Lincoln who open every Saturday* from 09.30 to 12.30. Whilst most of our articles are about individual firms along with the pros cons and things that stood out, today's piece on Burton & Co LLP will have to cove...


Branch Austin LLP Review: class="infoquote "always available, professional and friendly and speedy" "Extremely helpful, always on hand to answer questions" "polite, efficient and extremely professional" "speedy replies and continuous support"< div> One of the main themes was...


BLZ Solicitors Review: Their site is https secure though so entering your information on the contact form should be fine. Here's a few of the things we noticed and hopefully some things you might be able to use as a bar to measure between others in the field. So never underestimate the value o...


Bilkus & Boyle Review: However these information spots are often blank or incomplete, and none show actual qualification dates of the lawyers within the practice like the English Welsh version does. If you've already been through a dozen law firms' websites today searching for one to take your cas...


Bell Lax Solicitors Review: There were no common themes amongst the few negative reviews. Typically the 'Blog' or 'News' section of a law firm's website is just another selection of articles saying how great the firm is or a single filler article showing that they thought about doing it, then quickly g...


Beers LLP Review: That is not the case. So how do Beers' solicitors fair in the public forums? class="infoquote "the whole team have been lovely and very helpful throughout our house purchase" "Efficient, straightforward and good value" "prompt friendly and reliable" "kep...
DisrepairClaim.co.uk Review: (No pun intended.) class="infoquote "The compensation you can claim is ... But remember, the compensation in housing disrepair matters is an extra sum on top for having had to live with the issues and any health problems or injuries resulting from living in poor cond...


Aspire Licensing Review: In fact, an experienced accountant could cost much less yet be far more effective . However even then there are options such as hiring a barrister through the new Direct Access scheme instead of going through a solicitor. We promote the same sort of alternative help in othe...


Argue & Co Legal Review: It was only five years ago that a solicitor said to me 'that internet thing? no, we don't do that'. Despite the long list of case types we state this firm covers, they are actually specialists. If this were a Family Fortunes game, the top answer as to why someone chose a fir...


Antony Hodari Solicitors Review: You might also see claims such as 'combined experience of X years' which simply means all the staff's experience years added together. There are several others within that range creating a good mix of seasoned experts partnered with fresh legs. Antony Hodari himself qualif...


ABS Lawyers Ltd Review: Two examples are Jenna Hargreaves and Dilip Raveendran, lawyers at the firm who qualified in 2010. There are other options provided by non-solicitor backed companies, or charities, either independent or goverment set up organisations. class="infoquote "We are also abl...







Recommended Firms: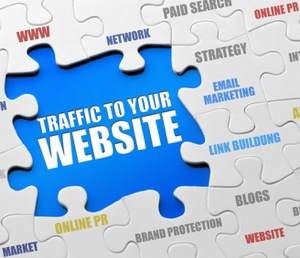 Social Media for Law Firms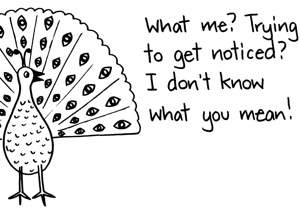 Referral Services for Law Firms
Lawyer Marketing Blog
RW Lynch
: The article details concerns and issues when looking for to purchase a website identify on your legislation agency within the present day. from avoiding scams to buying the proper identify to be used in skilled providers. Keep a ...

Boston Info Security
: Internet-based promoting allows for much more accurate and up-to-the-minute efficiency metrics and so the pricing may be adjusted on a much more common basis. Familiarize your self with the matter before taking any media calls. ...

The Ethics Of Social Media Marketing
: So. it is crucial that Fb connect people with pursuits appropriately or they won't click on advertisements. In case you are taking each piece of legal enterprise that comes your manner with no regard for growing a specialization ...

We
don't
believe the mantra
"Any publicity ...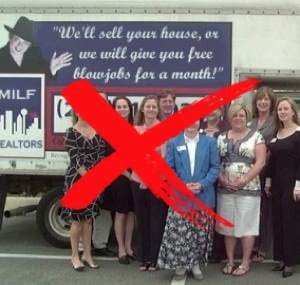 ... is good publicity"
.