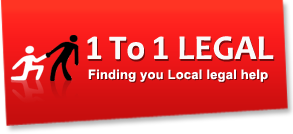 >> Looking for UK Law Firm Reviews <<

If you're looking for UK Law firms we have a sister site at www.1to1legal.co.uk where you can search by case type and postcode. We also have some help, information and review articles about various firms and related services, such as:
Youngs Solicitors Review
: We've even seen negative reviews by the clients on the opposite side of a sale purchase who have been told that it's the other person's solicitor that's causing the problem. It's the same firm. Sometimes it's as little as having received an official looking email that said t...
ULA Solicitors Ltd Review
: The main resource people check out for this is the public review boards such as Google, Facebook, Yelp, Trustpilot, Yell.com and so on. But what do the third party sites say customer feedback is like for this firm? class="infoquote "was very helpful and he did not allo...
Trust Inheritance Ltd Review
: On this occasion it shows there is good mix of seasoned expertise along with fresh blood. But even with the potential search issues and other opportunities for scammers to fake official appearances - it's not too much of a concern because the majority of fraudsters are http...
Trojan Solicitors Ltd Review
: You could also get a 40-year-experienced solicitor from a 1-year-old firm. Luckily for potential clients in England and Wales, the local law society covering those countries is the best we've seen . The majority did so simply because they received an email that told them th...
The Legal Practice Ltd Review
: Maintaining such high ratings whilst working in that industry is pretty impressive . . That's actually a much bigger deal than you might think. So whilst The Law Practice's claim of being established for over 50 years is far more honest and therefore believable than som...
Taylor Price Solicitors Review
: Well give you some tips on how to tell them apart in a few paragraphs, but first: class="infoquote "each one of our clients' benefit from a wealth of experience as would be found in a leading city firm, without sacrificing the personal touch"< div> If you've alrea...
Swain & Co Solicitors Ltd Review
: They usually include words like 'modern', 'friendly', or 'one of the leading' which all sound great but actually don't tell you anything about the firm itself. Unlike restaurants, hairdressers, or local pubs - legal professional get negative reviews for the strangest things...
Stenfield Solicitors Review
: We absolutely recommend reading through comments about a firm rather than relying on star ratings. A last word from the firm's site: class="infoquote "98% of clients said they were happy with the result we achieved for them"< div>. Whereas a new brand legal practice th...
Springle & Co Solicitors Review
: Those who did do any future planning (like myself) would typically get a quick, basic will written and take out life insurance using whatever inheritance-tax-dodging setup was recommended by the insurance salesman. For example, Claire Springle qualified as a solicitor in 200...
Simper Law Ltd Review
: There are others as well in between those dates providing a good mix of seasoned experience alongside fresh legs and ideas. You'll also be shown the qualification dates and specific case expertise of each solicitor within the firm. That means most rely on the public ...
The Search Bureau Review
: So sadly there isn't a lot of independent comments floating around on the third party forums such as Google, Yelp, Yell, Trustpilot, etc. All other variants we tried such as www.searchbureau.com and www.thesearchbureau.com were owned by different firms. class="infoqu...
Robin Somerville Direct Access Barrister Review
: For example, an accountant to help with tax matters. Unlike purchasing a washing machine - a huge number of people do not feel comfortable discussing publicly how their divorce, bankruptcy, or criminal defence case went. Most companies will more likely have some vague refere...
Reynolds Macdonald Solicitors Review
: However, not all cases can be run like that and you may be asked to agree to a conditional fee arrangement. The https: cyclingsolicitors.com " Cycling Solicitors< a> website mentioned above is the same firm, just showcasing their extra interest in cycling related i...
Richmond Legal Ltd Review
: Sometimes just with a couple of official looking emails. Don't expect this to change very quickly though. The official site we link to above is www.richmondlegalltd.co.uk and at the moment the alternative www.richmondlegalltd.com does not show anything. So a public dis...
Reid Black Solicitors Review
: But Reid Black state they will give you a free interview for 'any legal issue' which is a lot less common than you might think. This is a great move because as our poll last year showed, most people don't trust company created testimonial pages anyway. Many firms will ei...
Pump Court Chambers Review
: class="infoquote "Recent changes in the law mean that members of the public, commercial organisations and non-commercial organisations can now instruct a barrister directly without the need to go through a solicitor or intermediary."< div>. So choosing one is just as m...
Penerley Lawyers Review
: class="infoquote "Penerley provides first-rate legal services to businesses and private individuals."< div> We're now at a stage on the web where people typically have access to online reviews about everything from toasters to plumbers to local courts. For as long...
Pacific Law Review
: This is because whilst people are very happy to jump online and give praise about their new toaster - they are less likely to rush to a public forum to discuss how their recent divorce, will writing, criminal defence, or bankruptcy went. When reviews do start popping up...
OTS Solicitors Ltd Review
: So stars don't always reflect real position in the minds of previous clients. This designation is possible for such firms because whilst they do list several types of legal matter to be dealt with, the individual solicitors within the practice may only handle one case type ...
OneLaw Chambers Review
: According to the law society website they have several trading names attached to them including OneLaw Solicitors, OneLaw Solicitors and Advocates, OneLaw Solicitors and Barristers. That may sound like a large number of firms to be in a 'best of' list. The main problem in su...
My Law Matters Review
: But the main thing people tend to look for when researching any firm is their online reviews. (No, really.) Whilst there is a negative comment about this firm on https: www.google.com search?q=my+law+matters&rlz=1C1CHBF_en-GBGB926GB926&oq=My+Law+Matters&aqs=chrome.0.0...
Milners Solicitors Review
: Therefore it's very important for good firms to make sure they have such staff profiles. But it is fair to use it that way as long as the lawyers working within the firm are focused on their own niche areas of law - i.e. For one thing, there will often be far less reviews ...
Michael Leighton Jones Review
: A 200 year old firm could still stick you with a 1-year qualified lawyer. For some reason, those clients go right ahead and send tens of thousands of pounds to the fraudsters without checking with the solicitor if that email was genuine. There is a firm call 'MLJ Legal Ltd' ...
Mckie Legal Review
: Please note though that 'no win, no fee' and '100% compensation' are two totally separate offers. Most scammers target law firm clients that will be making a payment to their solicitor. We've covered many firms that proudly start off their website's sales pitch with 'as...
Mason Bullock Solicitors Review
: It's not just a side project either with the firm stating very clearly that it specialises in just three areas - CCJ removal, employment law, and it's related settlement agreements. The courts should be trying to repair the damage done. Did that mean we skipped over t...
Lindsays Solicitors Review
: Lindsays does have the standard testimonials page, however it seemed to be a little more buried than usual. But in recent years law firms that deal in property matters https: www.express.co.uk finance personalfinance 1251363 mortgage-scams-expert-property-owners" ha...
Lefevres Law Review
: You can end up hiring a 40-year-guru lawyer from a law practice that set up 6 months ago. The age of the firm's branding is irrelevant and often a very tenuous claim anyway. None of the expected typos such as www.lefevre.law seemed to be owned by anyone just now either. That...
David Stinson & Co Review: But note that 'no win, no fee' and '100% compensation guarantee' are not the same thing. On the David Stinson & Co website there is https: www.davidstinson.co.uk testimonials" a page marked 'Testimonials'< a> but there aren't any actual reviews on the page. Plus the...


KRS Estate Planning Ltd Review: The quote above is from the website of KRS Estate Planning and we absolutely agree that making a will is something hugely important that many people leave far too late to sort. These days though, it's clear people want specialists for everything. You are only getting what ...


Khan Law Review: The majority have the same sort of sales language, the same images of people shaking hands happily, and the same boasts. We received a negative review last year accusing us of 'feeding the corrupt capitalist machine'. So, yes. class="infoquote "Specialist Personal Inju...


JPS Walker Solicitors Ltd Review: Unfortunately, though, when it comes to law firms you will often find they don't receive as many reviews as other service providers. One of the best resources we always recommend people use when researching law offices and solicitors is any available local law society websit...


Jacobs Law Solicitors Review: So for Jacobs to be unafraid in posting such a "new" start date in the face of such an "old" industry - well that really stands out to us as genuinely being a modern day law office. Again, you would think this to be common practice amongst all firms. That way when you ...


Howe + Co Solicitors Review: If you scroll down to the bottom of most pages on their website you'll also see a short list of awards they have won and been nominated for. Let alone the actual people trying to get in. Often those little badges at the bottom of law firm's pages aren't just for show either....


HooperHyde Review: If you've used our site to look up or read about legal service providers before, you'll know that we don't cram in thousands of firms like a regular directory. At the time of writing we couldn't find any reviews on the regular third party sites. But they're understandably l...


Hawkridge & Company Review: It's therefore not uncommon to see zero reviews for even established firms on Google, Trustpilot, Yelp, etc. However for this you are usually able to check this independently and get a good insight into the overall experience a firm may have. Because nine times out of ten th...


Fulton's Solicitors & Estate Agents Review: Why is that important to realise? Because for several years now https: www.whatmortgage.co.uk feature aware-risks-mortgage-deposit-fraud " targe="new people have lost £millions to scammers< a> over property deals through simple tactics such as having a very simi...


Frazer Coogans Ltd Review: class="infoquote "In May 2015, Frazer Coogans opened up their Prestwick branch, acquiring the former firm of Lawson Russell Solicitors."< div> Having worked with law firms for over two decades now and seen many of them merge or buy out other firms, 9 times out of ...


Fair Result Ltd Review: The legal industry is awash with firms boasting 200+ year old histories. This gives you our undivided attention."< div>. Enquiring about and researching what avenues are available should be anyone's first point of call before actually starting to weigh up which fi...


Education Law Service Ltd Review: A specialist like the Education Law Service that does such cases day in, day out (again, just like specialists for other legal matters) will likely cover a much wider range of work within that area of law. A quick note on navigation as the firm uses quite generic ...


Dylan Nair Solicitors Ltd Review: The Law Society of England & Wales has an excellent site for this and Dylan Nair & Co just happen to be registered with them. If you https: solicitors.lawsociety.org.uk office 469206 dylan-nair-solicitors-limited" take a look at the page< a> for any particular firm you ...


DV Solicitors Review: Not just in the legal industry either, but generally. Followed by solicitors coming into the industry in almost every decade since including Alexander Ude (qualified in 2001) right up to the practically 'green' Angel Masih who recently qualified in 2018. We didn't just add ...


Cooks Solicitors Review: The experience levels of the solicitor running your case is the most crucial number out of the two. The largest conveyancy provider in the UK has over 1500 reviews on Google and a star rating of just over two stars. Therefore there will likely be reviews, information, ...


CEL Solicitors Review: It may seem a pedantic thing to do, but we're quite fed up of how much companies in the UK get away with when it comes to advertising language. These days that doesn't just mean picking between one of the high street solicitors in your town. This may sound like it should be...


Catteralls Solicitors Review: If you https: solicitors.lawsociety.org.uk organisation people 412101 catteralls?Solicitors=True" check out the page for this firm< a> on there you'll see details of alternative contacts, various offices, staff information, languages spoken, and qualification dates ...


QualitySolicitors Burton & Co Review: www.burtonlaw.co.uk did redirect there at one point but we haven't seen that for a while. It's actually not even a sort of franchise either like people who open their own McDonalds restaurant. All cards on the table - we like Burton & Co . For example John Wood qualified a...


Branch Austin LLP Review: That's just ... But make sure never to discuss payments via email. . class="infoquote "We get to know you and take the time to understand your unique needs"< div> That brings us back to the original query at the start of this article about whether this firm has a...


BLZ Solicitors Review: But you never know what they'll think of next. BLZ Solicitors is one of the specialist firms we've added and we like to think our choice is a sound one . You would think that these days with phone, email, and video chat - especially since the COVID pandemic - that any law f...


Bilkus & Boyle Review: By that we mean they handle conveyancing which is an area of law packed with unhappy clients. Vice versa, a firm quoting just a few years since opening could have several solicitors on board with dozens of years experience each. The official website we link to above is...


Bell Lax Solicitors Review: class="infoquote "Are Drunken Contracts Binding?"< div> They have a real news section. For today's example we'll be using the Bell Lax Solicitor's website. It all depends on the set up. The public review system has many flaws, but it's still worth checking out. W...


Beers LLP Review: For example at Beers you'll see solicitors such as Paul Housego who qualified in 1978, Richard Jones (qualified 1996), Helen O'Leary (2009), and Sonia Hems (2011). If you https: solicitors.lawsociety.org.uk office 462733 beers-llp" check out the page< a> for the firm you'...
DisrepairClaim.co.uk Review: In fact, solicitors themselves https: www.legalfutures.co.uk latest-news solicitor-sanctioned-for-dealing-with-unregulated-cmcs" can be fined and even stricken off< a> for dealing with unregulated claims management companies. But remember, the compensation in housing disr...


Aspire Licensing Review: There is a firm called Aspire Law but that's a totally different group with their own website. For example you don't always need a lawyer to deal with your Tax HMRC problem. Much more than a firm that only covers a handful of such cases each month as part of their general co...


Argue & Co Legal Review: So what are the review boards saying about Argue & Co as a firm? Well at the time of writing there were only a handful of reviews around the web in the usual places (Google, Trustpilot, Yell, Yelp, etc). class="infoquote "took the time to talk me through all the deta...


Antony Hodari Solicitors Review: class="infoquote "We specialise in acting for tenants where their landlord has failed to repair their property or protecting deposits as the law requires."< div> Normally when that's the case (just like the medical negligence firm we reviewed yesterday) there is ...


ABS Lawyers Ltd Review: Thousands of people have simply handed over millions of pounds to fraudsters. That doesn't mean we're just another directory with hundreds of high street firms competing for space on our pages. class="infoquote "We ensure that customer service, rather than our profits,...







Recommended Firms: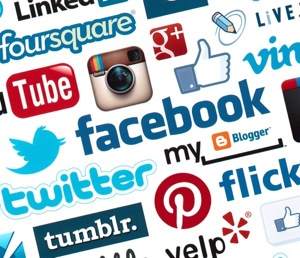 Social Media for Law Firms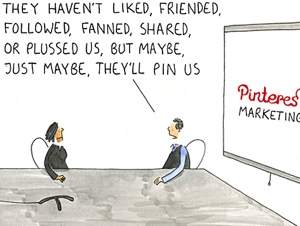 Referral Services for Law Firms
Lawyer Marketing Blog
RW Lynch
: So those of you in solo or small agency observe who aren't already running a blog could need to contemplate taking over the habit .and it had better develop into a habit otherwise you won't have many people reading your weblog). b ...

Boston Info Security
: Phase your contacts by their relationship to your observe .i.e. In answering to those who pay your wage. present them with detailed metrics on how issues are going throughout all channels. Likewise. Whole Attorneys isn't a refer ...

The Ethics Of Social Media Marketing
: What it really takes to construct a 7-figure regulation firm ' no hype and no b.s. . In accordance with an AP article. the lawyer believes the go well with is frivolous. In case you are taking each piece of legal enterpri ...

We
don't
believe the mantra
"Any publicity ...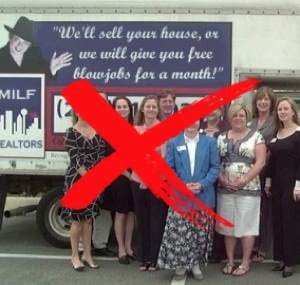 ... is good publicity"
.