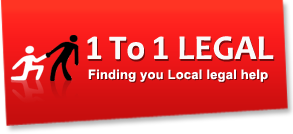 >> Looking for UK Law Firm Reviews <<

If you're looking for UK Law firms we have a sister site at www.1to1legal.co.uk where you can search by case type and postcode. We also have some help, information and review articles about various firms and related services, such as:
Trust Inheritance Ltd Review
: They also offer a fully online service called a DIY Probate Toolkit at a fraction of the cost of the managed service. Another thing that should be mentioned though is the level of alternate and individual services Trust Inheritance Ltd provide from their site. If you http...
Thorpe Wilson Solicitors Review
: Sadly in the legal professional you may have noticed that nearly all law firms seem to use an almost identical style of sales-pitch text. The official website is www.thorpewilson.co.uk which we link to above. class="infoquote "Exceptional Customer Care to accomplish ...
The Injury Solicitor Ltd Review
: many law firms that certainly use tricky marketing language to artificially boost the 'experience' number they quote. The Law Society of England & Wales have the most informative and useful user-side display we've seen though. There is no 200-year-old solicitor sat be...
Taborns Legal Business Review
: On those occasions we have to use our 'gut' backed by 20+ years experience working with law firms across the UK. We don't always have a lot of information to go on. Just watch out for adverts Google slips in at the top as they allow advertisers to stuff matching ke...
Stenfield Solicitors Review
: For the past few years https: www.actionfraud.police.uk alert fraudsters-hacking-into-emails-to-divert-house-purchase-payments" thousands of people have handed over millions of pounds< a> to scammers during property sales purchases. We've also seen anti-capitalist rants c...
Simons Rodkin Solicitors LLP Review
: But as our poll from a couple of years ago indicated - many of you don't trust company testimonials. Always be aware that a law firm should never ask you about bank details in an email if you get one. There are some things to read between the lines that are also very t...
Serious Law LLP Review
: However because the terms are generic words you may see adverts in the top 1-3 spots of the search results from time to time. The last article we put out detailed a firm that had mountains of positive peer reviews, but very little client feedback available to view on the web...
The Search Bureau Review
: But that's the case for most related service providers such as this conveyancing searches company or others such as law costs drafting firms. There are some testimonials printed on the firm's website of course: class="infoquote "Very prompt and efficient service espe...
Robin Somerville Direct Access Barrister Review
: However barristers are regulated by the Bar Standards Council who unfortunately do not provide as much information compared to wonderful resources such as The Law Society of England & Wales. Therefore if they don't use it, they won't state it on their site. class="in...
Richmond Legal Ltd Review
: Law societies can be national, countywide, or attached to a large population city. Obviously with such huge amounts of money being passed around, fraudsters are finding great success in convincing people to send the money to them instead. class="infoquote "Providing ex...
Reid Black Solicitors Review
: It simply means that when we researched the firm at the time they came up as being a good firm, covering a good range, with little or no complaints registered on forums or with the relevant organisations. We stand by our statement that if you see a firm that really onl...
Redwood Collections Ltd Review
: Our typical commission rate is 15% in most instances."< div> Another very good incentive to use a debt agency such as these is their pay-on-results mentality. Great communication between us and our clients ..." "Account manager kept me in the loop at all times and ...
RD Costings Review
: 100% compensation guaranteed means there are no fees if your case wins. we may be able to help you obtain compensation and assist you on the road to recovery."< div> In the whiplash claim example mentioned earlier - we would consider it quite unusual for a firm to take ...
Penn Chambers Solicitors Review
: Just the fact they kick it off with "We know it is boring, but we have to do it" really matched our own sensibilities. Not all solicitors are qualified to actually represent their clients in court. However, if you see 'established in 1883' that doesn't mean there is an 150...
Penerley Lawyers Review
: If they do open later and at least some weekends, that's a bigger deal than you might think. Their site is https secure for submitting your personal details on their contact form. Unfortunately this has not really spread to law firms as much as everywhere else. ...
Pacific Law Review
: This is an area of law where we do think a specialist firm can be of benefit, the same as with something like Motor Offences. In fact there seems to be a very clear split in the industry, with one section of legal practices boasting about ancient founding dates back in the 1...
OTS Solicitors Ltd Review
: Many firms may quote ancient establishment dates stating their firm has been around for over 200 years, only for people to discover no-one at the firm has been a solicitor for more than a couple of those years. OTS Solicitors is one such firm. So not to be sneezed at. ...
OJ Solicitors Ltd Review
: Right now, a search for "OJ Solicitors" on search engines brings up the correct firm with the official www.oj-solicitors.co.uk website. A last word to the firm: class="infoquote "Ioan is a dual-qualified legal professional, Scottish solicitor and Romanian in house lawy...
NV Legal Ltd Review
: There are two frequently used catchphrases when it comes to Personal Injury matters. 'No win, no fee' and '100% compensation'. We've seen plenty of people complain about firms where you don't even get to speak to your solicitor directly. That can only have positive implica...
MTA Personal Injury Solicitors LLP Review
: In fact, we don't think we know of any firm in the UK that doesn't offer No Win, No Fee for Personal Injury matters these days. So what resources are available to back up such claims? Certainly the firm has the usual testimonials on it's website: class="infoquote "T...
MGBe Legal Review
: class="infoquote "Our lawyers provide clear, simple solutions tailored to your needs."< div> Most law firms will have such statements on their website. From the queries we've seen on our site this generally applies to Motor Offences, Criminal Law, Conveyancing, De...
McEwan Fraser Legal Review
: class="infoquote "Open weekdays from 8am - Midnight and 9am - 10pm on Saturday and Sunday."< div> Again, another thing which the legal industry is very, very slowly changing and which we have advocated for so long - a move away from the 9am-5pm Mon-Fri only hour...
Mason Bullock Solicitors Review
: When it comes to personal injury it seems that many solicitors are just pushing clients through, taking a cut of the compensation cheque, and that's it. Scammers are getting millions from people every year by pretending to be the person's solicitor. There are far better pa...
Alexander JLO Solicitors Review
: Alexander JLO Solicitors seem to be having a similar problem. Top notch work." "I will never forget how much their help saved me from a terrible circumstance. Of the few hundreds public reviews available online for this firm, most are positive: class="infoquote "I...
Linkilaw Solicitors Review
: A few new types of business law firm have started emerging to fill this perceived "gap". The new web address is www.linkilawsolicitors.com with www.linkilawsolicitors.co.uk redirecting you there. The old address of www.linkilaw.com still has some independent pages you c...
Levins Solicitors Review
: If you read the actual comments for a firm rather than just checking star ratings, you can usually tell the people with a genuine complaint versus those that just wanted things to have gone a bit quicker. We've worked with Levins Solicitors for several years now so ob...
Lawcomm Solicitors Review
: If you needed to speak to someone in particular and they were busy you always got a call back quickly." "Tahzeem handled our property very professionally from the start to completion, she is well organised and get things done" "I recently bought a house and they m...
Kudos Legal Ltd Review
: The website www.kudoslegalservices.co.uk popped up some searches we tried but that is for the alternative firm we mentioned before. Some sections kept flicking into broken coding when viewing the site on our phones tablets. Not just legal services. A 1-year-old law firm coul...
Khan Law Review
: class="infoquote "easy to contact, fast with replies and always eager to answer any questions" "helped me with a claim and was really professional" "supportive and helpful when giving the best possible legal advice"< div> The vast majority of reviews abo...
DV Solicitors Review: Not every case requires a solicitor at a huge law firm. They have a range of articles clearly meant to help out people with the basics. class="infoquote "Our top-notch legal services are not limited to UK residents, but we are also delivering superior legal affair ser...


Integral Law Ltd Review: These types of ancient establishment dates that are commonly touted on law firm websites are simply marketing ploys to instill a sense of history and experience. They will provide you with alternative trading names for the firm, other possible contact details, as well ...


Ian Mallon Solicitors Review: The official site we link to is www.ianmallon.com with www.ianmallon.co.uk not currently showing anything. As the firm uses the founder's name rather than generic law keywords for it's web address, there shouldn't be as many possible issues . Just make sure to watch careful...


R James Hutcheon Solicitors Review: For example, if you've been injured in a car accident resulting in whiplash that gave you pain for a couple of weeks - it's not as if one firm might get you £3,000 and another get you £10,000. If you do see an actual compensation calculator on a firm's site though, don't bot...


Howe + Co Solicitors Review: Certainly the kind of range you'd like to see at any law practice. So with so many variants such as www.howeandco.com being available and www.howeandco.co.uk being owned by someone else - make sure you're on the right website and never discuss payments or bank details via e...


Hawkridge & Company Review: Ampersands can't be in domain names so certainly you can't go to something like www.hawkridge&co.co.uk but all the other variants we checked such as www.hawkridge.co.uk or www.hawkridgeandco.co.uk were also owned by other firms. This is important to note because in any prope...


Hampson Hughes Solicitors Review: However, even though Hampson Hughes has one of these on their site - they do state a focus outside of just being about money. So how else can you judge the merits of a firm? class="infoquote "Our experienced personal injury solicitors assists people who have been injur...


GloverPriest Solicitors Review: We've gone in depth on this issue in other articles (site search box below) however in short - Conveyance firms will always have far more negative reviews than firms in other areas of law. There were several negative reviews but every one we looked at related to property sal...


Frank Rogers Law Ltd Review: Frank Rogers is qualified to act within England & Wales. Make sure to find out first if you qualify before really getting in to things with that firm. Do Frank Rogers offer this? class="infoquote "Yes, we do, either by phone or, a Zoom video conference. class="i...


Fieldfisher LLP Review: Even more odd was the comment about them having 'very understanding traffic wardens'. Possibly a shopping centre from the sounds of it, as there are plenty around the UK with 'field' and 'fish' in the name. However, there was a weird selection of negative comments spanning ...


Education Law Service Ltd Review: It was harder to find reviews at all on their company due to the branding (which we'll discuss later). Another statement on their front page that stands out is: class="infoquote "Evening and weekend appointments can be arranged."< div> This is actually rarer an o...
Pump Court Chambers Review: There are dozens of types of cases where this is applicable and for most of them it will certainly be more time and cost efficient to use a Direct Access barrister whom you've chosen to work with yourself rather than hiring a solicitor to pick one for you. class="inf...


DFA Law LLP Review: For legal matters though, a handful of comments by clients who may have not had anything like the issues you're looking to resolve - is that enough? For making a quick Will, maybe. The official site we link to above is www.dfalaw.co.uk which is https secure for you to safely...


Catteralls Solicitors Review: Spending all day on the phone repeating the same (often upsetting) story to several solicitors is not ideal. That's surely a very good sign. No seriously. These are random snippets across a wide range of reviewers, most of whom decided that was the main feature they wanted ...


Bilkus & Boyle Review: If you've already been through a dozen law firms' websites today searching for one to take your case, you'll probably have noticed the majority use the same types of sales language, images, and so on. They may very well assign a one year qualified newbie solicitor to handle ...


AWH Solicitors Review: The official company name is AHW Legal Ltd which is what shows on the Companies House records and The Law Society pages we linked to above. Of course, most people won't have any idea whether these are worth paying attention to. www.roebuckslaw.co.uk or www.carterlaw.co.uk)...


Avery Walters Solicitors Review: class="infoquote "Our expert team of Residential Conveyancers have over 50 years experience of buying and selling residential property all over the UK."< div> This is often where some firms can get 'clever' with their maths to mislead people. For example, a firm t...


Aspire Licensing Review: Certainly we can't think of one that's more niche off-hand, but we've been doing this for over twenty years now. Much more than a firm that only covers a handful of such cases each month as part of their general commercial legal work. Is this a negative point then? Lice...


Asghar & Co Ltd Review: A bold move for sure. They also weren't averse to listing some of the more common fees actually on their site. There was no such thread this time. For example many legal professionals are signed up with a local Law Society. are indicative of the general feel. If you h...


APS Legal & Associates Review: However, putting everything we've written so far together - it may now be more apparent why we decided APS would be a good firm to both write about and include in the list of recommended firms on our network. class="infoquote "Great personal service, flexible to suit p...


Apprise Legal Services Review: fully explained in easy to understand terms the various options available. One last snippet from the firm's site that seems to summarise: class="infoquote "Do you want to reduce the Inheritance Tax (I.H.T) paid upon your death? Do you want to prevent your spouse ...


Allsop Durn Solicitors Review: class="infoquote "We try to listen and achieve everything we reasonably can for you. For example, Allsop Durn have a good chunk of a page talking about their fees. As the firm has decided to use two surnames for their firm title - you're unlikely to get it mixed ...


Aina Khan Law Ltd Review: But it could also mean five solicitors with just 4 years experience each. For example - out of a hundred typical law firm websites at least twenty of them will say they are 'one of the leading law firms in the UK'. (Both genuine law firm names.) Plus most scammers http...


Aconveyancing Ltd Review: providing some extra time for people to call with questions. If you check out https: solicitors.lawsociety.org.uk office 631441 aconveyancing-limited" the page for this firm< a> you'll be able to view alternate contact details, languages spoken at the firm, qualification ...


ABS Lawyers Ltd Review: class="infoquote "The quality and excellence of our services ensure our clients success and maximum compensation is achieved."< div> The Law Society of England & Wales is an excellent online source to check on the actual expertise and experience of a firm or th...


5 Essex Court Review: Usually when we review a firm we have to use a lot of our experience such as knowledge of the relevant agencies the firm might be registered with, tracking down alternate names, pinning down previous brands, browsing the lesser-known third party review boards, etc. However ...







Recommended Firms: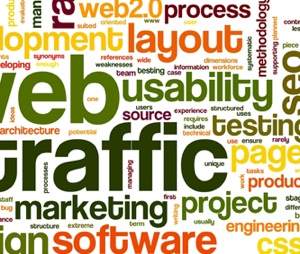 Social Media for Law Firms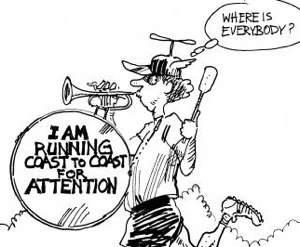 Referral Services for Law Firms
Lawyer Marketing Blog
RW Lynch
: Creating Sales content material requires a unique mindset and method than creating Advertising content material. as a result of it will likely be deployed only for one client and solely on one designated event. It's your e-mail ...

Boston Info Security
: Positioning Attorneys as Business Leaders. The internet is 20 years previous. The weblog was decided to be an advertisement. and there was no dispute that the lawyer didn't embrace the disclaimer. That final sentence ...

The Ethics Of Social Media Marketing
: So. it is crucial that Fb connect people with pursuits appropriately or they won't click on advertisements. Rainmakers will not be released by any firm ' grunts are. Your agency's e-newsletter may be cheap. reliable a ...

We
don't
believe the mantra
"Any publicity ...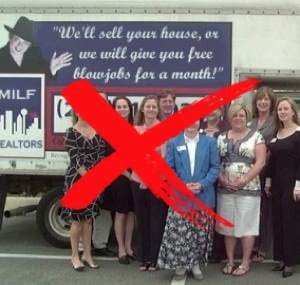 ... is good publicity"
.