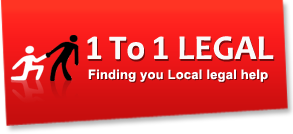 1to1Legal Terms
It looks like a lot of writing on this page
but don't worry, we're not one of those companies that buries really bad stuff in small print in
'paragraph 7.5.1 subsection d)'
. In fact, the reason this page is so long is because we've taken great care and time to fully explain things. So, there will be a snippet term such as "we agree to regularly promote your firm via Twitter" - then, further down the page there will be an explanation of how we will do that, what sort of scope, and even a discussion about what the word "regularly" means. Nice, right? We try to be jargon free and descriptive.
If you are an individual looking to browse the site and/or use the law firm search function. Then the
main terms of use
and the
privacy policy
is probably what you want.
If you are a potential advertiser or referral partner, then the
advertising terms
,
referral notes
, and the
refund policy
could possibly all be of interest to you.
Any questions, just
ask here
or email us on:

All references to 'we,' 'our,' 'ours' '1to1Legal.com' and '1to1Legal.co.uk' refers to the staff of 1to1Legal and its parent organization 'Internet Heaven' [the 'COMPANY']. All references to 'the Site', 'the Web Site' and 'the Website' refers to any and all the information and data held online at any and all of the websites created, managed and/or run by the COMPANY. All references to 'Partners', 'Advertisers', and/or 'Sponsors' refers to the images, text and other details that have been placed on the site at the request of a third party for which that third party has or will pay us a fee. Not every link or company displayed on our website is a paid advertiser. If you would like to know if a firm is paying us to display their information, please contact us using the website form. All references to 'you,' 'yours,' and 'submitting individual' refers to all persons who visit the Site and/or utilize any services that may be available on the the Site from time to time.
This Site and the content herein is the intellectual property of 1to1Legal, which is run by a sole proprietary under the trading name Internet Heaven. You may contact either via the following address:
1to1Legal.co.uk, PO Box 16867, Peterhead, Aberdeenshire, AB42 3WY, United Kingdom.
You should carefully read the following terms before using the Site. By using the Site you are agreeing to become bound by the Terms. If you do not agree with the Terms you should not use the Site.
By using the law firm search form available on this site you understand that you will be shown details of firms that have indicated to us that they are willing and able to handle your particular case type. This may be a firm of lawyers, a claims management firm, or even a non-lawyer if such is permitted to handle, process or advise on your particular case type.


Throughout the site you will see references, links to, information on, and contact details for various businesses. Some are adverts that have been directly paid for by the advertised business, some are adverts provided by a third party, and some are created and placed on the site for free simply because we want to include them. Some of the information/details have been provided by the actual business, some by a third party, and some by our own staff. You should therefore not take the existence of any business details on our website as a recommendation of that business and its services unless expressly and explicitly expressed.


By using this site and therefore accepting these terms, you accept responsibility for any and all losses that may arise from doing so. No, we have absolutely no idea what losses you could incur from typing your zipcode into a search box, but that is probably our limited imagination.


Should You enter into a transaction with a law firm or other service provider that you see advertised or even just mentioned on Our site, You will be entering into a relationship with them and not with Our Company as well. We cannot process documents, questions, emails, phone calls or anything regarding your case. We have no knowledge of your case's progress and will simply delete or destroy anything that comes to us about any case by accident.


You agree to use the Site in a manner consistent with any and all applicable rules and regulations. All information including but not limited to ideas, suggestions, comments, concepts and graphics submitted to us through the Site will become our exclusive property.


By using this Site you understand and agree that Our 'sole responsibility' is to Our advertisers in ensuring that their adverts are seen by our Site's visitors, and therefore We are not responsible for: a] any incorrect information provided by either you and/or the law firms, b] the quality of service provided by the law firms and/or any subcontractor We utilize, including but not limited to call centers and claims management/referral firms, c] failure by you, the law firms and/or any of the herein noted subcontractors to timely process your claim and/or rejection of same before the expiration of any applicable statute of limitations, and/or d] failure by any of the law firms to accept your claim.


You agree that you shall not submit any evidence, documentation, photographs or any other type of materials, regarding your case to 1to1Legal either through mail, courier, electronically or any other means, and you agree to indemnify Us for any breach of same. Furthermore, you agree that We shall not be held responsible for the care or control of any information or evidence you may send our offices. Any and all evidence, documentation, photographs or any other type of materials, regarding your case should be sent to the law firm or Organisation that is handling your case.


Not all claims submitted qualify for the 'no win, no fee' or '100% compensation' offers available from our Advertised law firms and the herein referenced claims management/referral firms. Therefore, you agree to be solely responsible for checking with the law firms and/or the claims management/referral firms to determine whether or not those offers apply to their services and/or your particular claim type and/or geographical/legal location.


You accept that the Site is provided on an 'as is, as available' basis. We disclaim all implied warranties of satisfactory quality and fitness for a particular purpose with regard to the Site and the entire risk as to the quality performance and use of the services is with you.


We accept no responsibility for the opinions and information provided by the herein referenced law firms, claims management/referral firms, and any subcontractors, posted on the Site by 1to1Legal staff, third parties or any others. We disclaim all warranties with regard to information posted on the Site, whether posted by us or any third party. This disclaimer includes all implied warranties of merchantability, satisfactory quality and fitness for a particular purpose. In no event shall we be liable for any special indirect or consequential damages or any damages whatsoever resulting from loss of use, data or profits arising out of or in connection with the use or performance of any information provided and/or posted on the Site.


Any mention of Regulatory Bodies, current laws and/or legislation, Charities, Services [Legal or Otherwise] and/or any other reference to any company, organisation, individual, news or information does not infer and is not meant to indicate that We are subject to the regulations, codes of practice and/or standards of and/or having any affiliation with that company, organisation, individual, news or information source.


We may obtain data about you in the course of your accessing the Site. In accordance with good Data Protection principles, we need your consent to using that information for our marketing and mailing purposes, which may include the transfer of such data to our Site Advertisers and Sponsors, which may change from time to time. By visiting our site with your web browser set to allow us to collect these details and/or by using any of the services available on the site from time to time you will be taken to have provided that consent. At no time will your details be passed or sold to any firm unless it is in direct relation to the successful running of the 1to1Legal website.


These terms and conditions are made under UK law and this Site is operated from the United Kingdom.


Notwithstanding anything contained herein to the contrary, We reserve the right to use any details and/or information submitted through its website in whatever way and/or means it deems fit. This includes, but is not limited to statistical analysis by Us and any third parties and/or third party software. We also reserves the right, at Our sole discretion, to stop providing any and/or all service for any reason or no reason whatsoever.


We disclaim all responsibility or liability for the content, reliability, operation or availability of the Site. As this Site provides the service free of charge [for no consideration from you] to the public and as no professional advice is being given or performed, you agree that no claims for damages will be pursued by you against Our Company.


The material available through the Site may contain inaccuracies or typographical errors. We make no representations about the accuracy, reliability, completeness, or timeliness of the material available through the Site. The use of Site and the material available through the Site is at your own risk and is provided 'as is'. Changes are periodically made to the Site, and may be made at any time, without notice.


All content included on the Site, including content within the Site, such as text, graphics, button icons, images, and software ['Material'], is the exclusive property of Our Company or others, and protected by international copyright laws. We authorize you to view and download the Material of this Site only for your internal use as a user of the Site, provided that you retain all copyright and other proprietary notices contained in the original Material on any copies of the Material. Material may not be modified in any way or reproduced or publicly displayed, performed, or distributed or otherwise used for any public or commercial purpose. For purposes of these Terms, any use of the Material on this Site for any purpose is prohibited. The trademarks, Site marks and logos ['Trademarks'] used and displayed on the Site, including content within the Site, are registered and unregistered Trademarks of Our Company and others. Nothing on the Site should be construed as granting, by implication, estoppel, or otherwise, any license or right to use any Trademark displayed on the Site, without the written permission of the Trademark owner.


Our Company reserves the right to disclose any information, including data, in order to comply with any applicable laws and/or requests under legal process.


Our Company may, in its sole discretion, change, add or remove any portion of these Terms, at any time, by posting a new Agreement to the Site. The new Terms will become effective and binding upon you immediately after being posted to the Site. These Terms was last revised on January 11th, 2019.


Jargon Free Summary: you are welcome to use our site. But you are responsible for your own actions and choices. We will try to provide useful and up to date information where possible. But we rely on various third parties to provide the information, some of who may be paying us to advertise them on the site. If we said that Reece's Peanut Butter Cups were awesome, and you ate some only to discover that you're allergic to nuts - your trip to hospital is not our fault. If it turns out that Reece had paid us to say they were awesome, it's still not our fault. The fact we got paid to say a chocolate treat we already love is awesome, doesn't make it less true either.



BY USING THIS WEBSITE YOU CONSENT THAT ALL YOUR PERSONAL INFORMATION MAY BE PROCESSED BY US FOR THE PURPOSES SET OUT IN THE FOLLOWING DATA PRIVACY POLICY

1. Compliance: We are in compliance with the Data Protection Act of the UK 1998 and are registered as a data controller. We also comply with the principles of European Union Data Protection Directive to the extent that it relates to electronic as opposed to manually held data.

2. Website Data Collection: We automatically collect some information when you visit the Site such as your IP address which we may use to enhance your experience on our site including, but not limited to, providing relevant advertisements based on your geo-location. We may also use this information to analyse how different parts of our Site are used.

3. Your Personal Data: Any personal data submitted by you to this Site, or any data you allow us to collect through your web browser settings, may be used in, but not limited to, the production of statistical reports and/or related marketing materials and/or in order to comply with any applicable laws and/or requests under legal process. We will only collect, retain and/or use personal data to the extent that it is strictly necessary for our purposes.
Our company and this website use several third parties who use tracking software which is embedded into our own website coding to track visitors they have referred to our Site and/or to track the movements of visitors whilst on our Site. The information these external companies receive include, but are not limited to, the following: The URL of the website from which you came to our Site, the time and date of your visit, your browser type, your preferred language, how long you stayed on our site, whether you are a return visitor and the IP address you visited from.

4. Disclosure of Your Personal Data: Many of the adverts you see on our website will have their own tracking and/or cookies embedded to pass similar details to the information we log to the advertiser or the company they are using to promote their services. We are not privy to all the details that they collect and we suggest that you contact them directly to confirm what information they hold and for how long. Personal data which we collect about you when you visit this Site will be disclosed only to the following types of persons:

Those involved in the running and maintenance of the Site;
Those involved in marketing and promoting the Site, including, but not limited, to the Advertisers and/or Sponsors themselves;

5. Data Access & Corrections: Upon receipt of your written request, we will disclose to you your Personal Data held by us, we shall correct or delete inaccurate details and notify any third party recipients of the necessary changes. We regularly delete data which is no longer required or is outdated.

6. Trans-Border Data Transfers: We normally transfer data collected on our Site out of the European Economic Area. Furthermore, as the internet is made up of a large variety of international connections and if you are visiting this Site from outside the European Economic Area the various communications will necessarily result in the transfer of information across international boundaries. By visiting the Site and communicating electronically with us you consent to these transfers.

7. Law: This policy forms only part of our Site Terms and Conditions and shall be governed by and construed in accordance with the laws of the United Kingdom. You agree to submit any dispute arising out of your use of this Site to the exclusive jurisdiction of the courts of the United Kingdom.


Jargon Free Summary: If you know how to handle your own privacy settings on your computer, then you don't have to worry about this section. if you don't know anything about privacy settings on a computer, then this section won't make much sense anyway. Essentially, this is a waste of writing that the government insists we insert into our websites.



EXTRA TERMS FOR ADVERTISING WITH US AND/OR JOINING OUR REFERRAL PANEL:



IMPORTANT: This referral system was conceived to put potential clients directly in contact with law firms that can help them. Our aims are:

1) to help people obtain quick, direct, initial contact with a qualified legal professional.
2) to offer people a choice of law firms experienced in their case type, whether locally or nationally based.
3) to offer people a choice of avenues to deal with their issue.
4) to offer people a choice of firms that appear ethical and client-oriented.

Any firm that does not fit with these aims cannot be on our network. Any existing network firm found to be in conflict with these goals will be removed immediately, without notice, and without refund. For example, if an individual/firm represents themselves as a law firm whilst actually working as an intermediary or case reseller. Or if a firm provides us with a false address to target a larger population they are not actually local to.



Under the current system, the term 'referral' is typically used by us to describe a person that visits our website(s) then goes on to visit any of our partner's websites. It may also be used to describe a person that contacts an advertiser directly using the information listed on our website(s).


We do not track/retain any visitor details in relation to any legal issue they may be seeking help with. If you should lose the contact information of a client that has been referred from us, we will not have a copy/backup of those details to provide to you.


Visitors to our website come from various sources including social media networks, forums, offline marketing, paid advertisements, other websites, and even direct (browser bar type-ins). We make no claims as to the quality, location, abilities, sincerity, wealth, honesty, trustworthiness, visual appearance, odour, shape, size or anything else relating to the visitors that come through our site(s). We are merely a conduit for people to pass through from one place to another.


We count a website referral as someone who has left our site to visit another firm's site. The arrival of any referred individual to a working version of the partner's website is not in our control. Dropped referrals are the responsibility of the advertiser, their hosting provider, the domain's DNS provider, the user's internet service provider, etc. We will regularly check that a subscribed firm's website is live but this is using an automated 'ping' program. If your website is showing a blank page to users, we will only know that your website is live. It is your responsibility to know whether your own website, links, forms, etc. are working to make the best use of the referrals we send.


If you are not in a position to track and monitor the people we refer over, that's okay. We always track from our side to ensure we're meeting any promises made. However, if you don't bother adding analytics to your website until the service period is over - please do not complain that it didn't "feel" like you got the 300 people promised. Ensuring that your website is live, your analytics coding is working, and that your staff ask basic tracking questions is your responsibility. We can't monitor it all for you.


Extra referral sources such as direct type-ins, desktop users manually entering your number, or people referred via social media posts we make about your firm - do not constitute a portion of any guaranteed number of referrals. Any guaranteed quote is based on us being able to refer people to you via phone, email and web click unless otherwise explicitly stated in writing. If you take down your website, fail to provide a usable web address, change your phone number, change your email, etc. without notifying us - then the guarantee is void. If you make significant changes that might affect us being able to refer people (such as switching to a premium rate phone number or altering your accepted case range) then the guarantee is also void but we may issue a new guarantee on request.


The fixed fee paid for inclusion in the 1to1Legal referral network will be refunded only if the 1to1Legal team feels the service provided has fallen short of expectations and/or specific promises made as a result of failings on our part. For example, if you changed your phone number and didn't tell us - that's not our fault. If you cancel early, close your business, or otherwise hinder our abilities to fulfil the full service - no refund, even partial, will be made. The fee only covers integration into the network in order to achieve the service quoted. It does not cover any additional expectations you may have such as 100% conversion rates, thousands of new Twitter followers, or a flow of incredibly rich clients.

We use the word "guarantee" in our quotes, but it will relate only the item specified. It does not guarantee every other word within the quote or subsequent emails. Example: if we say we "guarantee 300 people but will be aiming for 400+, and we will link to you from our website." - you have been guaranteed 300 people not 400, and you've not been promised SEO work to boost your Google Rankings. (No really, enough people have assumed that which is why we've had to write this paragraph in.) Other services we may make available to you such as the number of social posts made, guest article publications, number of social profiles we can post on, video promos, etc. may change over the duration of service depending on circumstances. Any extra feature may be dropped or replaced with something we feel is better. If anything that has not been guaranteed in your quote is pivotal to your joining us - please ask whether we can guarantee it as well.

Any service period whether 1, 6 or 12 months starts on the date specified on the invoice. Once a spot on the network has been requested and invoiced for, we no longer offer it to any one else. Therefore if a firm takes another month to actually allow us to start referring people - we will have lost a month's worth of potential revenue. If something prevents you from starting on the day you are invoiced, please let us know. As we don't charge very much to begin with, we can be quite flexible.


If you change your mind about using any of our services after payment has actually been sent to us, refunds will be made at our discretion and generally only in cases where no work has yet been undertaken on our side or any losses incurred as a result of the cancellation (e.g. see above). If a refund is agreed upon, it may take up to 30 days for us to process that refund depending on how payment was taken.


We will endeavour to maintain the website(s) and database(s) to ensure they are publicly accessible continuously for the agreed upon time. Any server malfunctions, required maintenance, human errors, website programming flaws, etc. that interfere with access to the advertiser's details on our website(s) will not constitute grounds for a refund. We will simply extend the service period to cover any gaps in the promised service.


Any and all partners paying for integration in the 1to1Legal database may have their details displayed elsewhere on the web as a result. This may be on other websites we own, as part of promotional activity, or in any other circumstance where we believe it to be beneficial to our growth, visitors to our site, and/or to our partners (e.g. promoted across Facebook, Twitter, or LinkedIn). By signing up to our services you confirm that you have the authority to grant us the freedom and royalty-free rights to use your firm's information/contact details/logo/etc. in any way we see fit. This may include the creation of content, social posts, video promos, and more, possibly containing images taken from your own website/marketing materials/social profiles/etc. We will obviously work with you where possible to discover your preferred case types, brand name, company information, and so on but the final decision as to what is produced by us, rests with us - whether it be on our website(s), posted to our social profiles, commented in forums, or anywhere else. Unless consent is specifically refused at the outset, we will not always seek approval for content we produce relating to your firm. Whilst a partner on the network, you may request that we make changes to content relating to yourself. If we are sure those changes will not negatively impact the network as a whole, we will usually action the request. However, if you make a request to change something against our recommendation - the amount of people referred to you may be less. Also, as you are taking creative control of our work - all guarantees we've made on the work will be voided. (Like trying to fix the washing machine instead of calling a repair man.) Example: if a firm will only let us display a premium-rate phone number for them despite using a landline on their own website - we will honour the request, but the number of people referred will very likely be much less than originally quoted.


Due to the nerve-racking, tightrope-walking, impossible guessing-game that is SEO/SEM - we may continue to display content, information, logos, description and so forth relating to any firms for a longer term than they paid for. By asking to be integrated into our network, you as the company's representative grant us the right to continue promoting, displaying, linking to, circulating, etc. any pages, videos, creatives, information, etc. we've put in place even after the partnership agreement expires or is cancelled. For example, if we're concerned that Google may penalise pages of our site simply because we removed a link, logo, video, or even single word. In most cases, such cautious practices on our part are likely to benefit the affected firm. (e.g. you'll be getting free advertising simply because we're scared that Google will alter our rankings if we remove a certain page about your firm from our network.)


We are absolutely against the culture of "Yelpers". This is where people complain about a service publicly as a matter of course or to put pressure on a firm to give into their often-unreasonable demands. If we see you unfairly damaging our reputation publicly, we will remove you from the network without hesitation. For example, if you were to post on Twitter "We signed up to 1to1Legal and got nothing!" yet never once let us know about the issue so that we could resolve it - that is unfair and the damage immeasurable/irreversible. However we will assume that the lost revenue is at least equal to the balance of your subscription and delete you from the network without refund. Unlike the famed hotel that added a £200 surcharge to hotel visitor's bills if they left a bad review - we do believe people are absolutely right to complain and warn others about bad service. However, you have absolutely no right to tell other people we're not doing our job if you haven't told us first. We do receive complaints but most of the time people have simply not set up their tracking correctly or are complaining they haven't received something they were actually promised by a totally different company. You'd be surprised how many complaints we get stating we still haven't built their free website yet. Turning a misunderstanding or customer's poor recollection into ALLCAPS public slander is far too common these days. We don't tolerate it.


If the 1to1Legal network, websites, domains and/or related setups are sold, all partners agree to have their details and communications (if deemed necessary) passed on to the purchaser for their use in the continuation of the business. All responsibility for providing you with the service from that point will be transferred to the purchaser.


By requesting information about our services either via the Availability Checker form, email, phone, social media or other means you authorise us to use your/your firm's details to contact you about those services. We do not sell your details on to any other firm.


Summary: we want you to be happy with the service. If you're not happy, then we will try to work with you to find a resolution. Whilst we are not out to fraudulently take people's money, we will not allow flip-flopping, brash actions or absent minded communication to damage our company's standing with our hosting provider, other current/potential advertisers, site users, payment processors, etc. and our reputation in general. We expect as much effort on your part to treat our referral system and staff with the respect you'd expect from us. For example, if you notice a problem with the referrals starting in January, but wait until November to complain about it ... we will not give you an extra 10 months free even if you do threaten to give us a bad review on Yelp.




Some Things to be Aware of Regarding our Referral Program:


When you join our referral program, an integral part of that is being 'linked' to from various places on our site. This may include a directory, some articles, featured spots, the map search, etc. These links will be varied themselves such as links using an image, text, javascript, and so on. This is because we will be including your details on our website(s) naturally, based on how we think a user will want to interact with your available contact details. However, each link to your website may have an impact in relation to search engines. Vice versa, each link we place on our site can affect our own search engine relationships too. Even deeper: it is a commonly held belief that the links we build to our own site can affect how search engines view our site and the sites that we link to. It is a difficult balance creating a site in the best interests of the user, whilst still having to keep search engines happy. We will be using our best judgement based on our years of experience. Because of this, some links to your site may be rel=follow, some may be rel=nofollow'ed. Some may be moved, deleted or added during your relationship with us. Plus, we will constantly be working to build new links to our site from third parties for various goals including the referral of people to us. Whether search engines will suddenly take the huff (let's be honest ... we're talking about Google) is always unknown until they actually declare themselves unhappy. Search engine algorithms are a guessing game, so declaring "no liability" is a given and not strictly necessary However, we felt you needed to know that not every link you receive at the beginning of your time with us may remain in the same format or location. Also, that having any particular type of link pointing in a particular way to your site from ours is not part of the referral arrangement.


In relation to Case & Location Search Figures which we are frequently asked about: even though we CAN track how many people search for certain case types using the search function and the post codes they use - this information is unreliable even for internal purposes, let alone something we would use as part of any discussion around network membership. For example: our competitors, law firms, marketing firms, non-native, and simply curious people all use the search function regularly for purposes other then finding a firm to represent them in a legal issue. Add to that the number of people that select the wrong case type initially or mis-type their zipcode the first time round ... or both ... and you've got a huge percentage of of data that is completely unusable and indistinguishable. So, when we quote figures saying that we will refer something like 30-100 people to a particular firm - we don't say that with the intention of misleading anyone. Yes, a portion of the visitors that will come through our site to the firm's site may not actually be interested in purchasing legal services. However, we do what we can to ensure this number is small. Otherwise, you're not going to renew.

Lastly, we count a referral as someone who has left our site TO visit another firm's site. The fact that they may not get there because the receiving firm's website is down, or that they see nothing but a blank page because the firm's website is not coded correctly - well, that's not something we factor into our figures. Of course, we are regularly checking our own website and search function on various devices and at various times. So if we ever see an ongoing issue with a member firm's website we report it to them. It may surprise you to know that we end up reporting problems to one of our firms at least once a week. Sometimes just a little change to a menu can make the website un-usable on mobile devices.


Because of the traffic sources we target, we find that the number of users coming through our sites using a mobile device are probably higher than average. Therefore, we would recommend ensuring that your website is viewable on things such as smartphones. This is good advice anyway, as Google has declared that non-mobile friendly sites are being penalised in the rankings.

We also recommend that you sign your site up to a "live site" checking service. There are several free providers available on the web who do a great job of telling you not only when your website is down, but also if there are problems viewing it on a wide range of devices and browsers.


The result of all the above, is that the onus is on the panel firm to convert the referred person into a lead. Sadly, some firms are not good at this. We have been producing law leads since 1999. Our original panel had only five members who received hundreds of filtered, verified, full-detailed leads every month. Some firms could convert more than 10% of them into running cases, but some less than 1%. In those days, we would identify things such as a bad telephone manner, or slow email response times as the cause by pretending to be a claimant. These days we find that simple things such as burying the contact phone number three pages deep, a broken contact form, or a slow-loading website are more common causes for the difference between a firm that converts well and one that does not.

Having said that, we do not shirk from our responsibility to ensure that each firm is sent a good supply of people to try and convert in the first place. If we send through parking ticket disputes to a DUI firm, or Texas conveyancing enquiries to a New York practice - then the blame lies squarely with us. But we require feedback from any panel firm to know whether the people being referred are up to scratch or not.


We do our best to avoid jargon unless where legally obligated to do so. However, some words mean different things to different people. For example, "visiting a loved one regularly" could mean, at least once a week. On the other hand, "getting my prostate checked regularly", could be mean once every 6-12 months. Therefore, when we've used the word "regularly" around the site and in these clarification - it means "scheduling gaps that are appropriate in our opinion to the service being described". In the same way, if you've read anything on here where you think that there could be a potential difference between your opinion/interpretation, and ours - please ask.




Our Refund Policy:


On top of the examples given abouve, if you cancel any time before the renewal date there is no charge such as cancellation fees. Even if you cancel within 48 hours of payment being taken you will receive a 100% refund. Any cancellations more than 48 hours after the renewal date will only be refunded at our discretion based on the length of time, work performed, etc.

The quoted yearly fee is not a collection of 12 individual pro-rata months. For our Referral program chargeable work begins from the moment the invoice is sent out. Keyword research, new site sections, coding alterations, site monitoring, etc. Once the Company Information Request form has been filled in and returned to us, even more work is performed including integration into the social media program, SEO adjustments, content writing, and so on. Some of these have direct financial costs, some take only our time. Throughout all this, if your firm has taken the last available panel spot for a particular area or case type, we will start informing other firms that enquire about joining our panel that space or those referrals are no longer available. There may also be financial/reputation consequences as a result of us issuing any refund (e.g. restrictive measures or charges from our payment processor). Because of this, once payment is made we will generally not refund the payment in full should you cancel before the end of the period you have paid for. Any full or partial refund will be issued at our discretion.

We require any firm that signs onto our network to be willing to work with us to resolve issues. If we fall short of the promised service level at any time due to a clear fault at our end, we will make up the difference. But if you report problems to us, we expect you to assist us in investigating those issues and taking any action required on your part. For example, if you report to us that no-one is being referred to your website from ours - we may require details of your analytics to check for technical problems. We are an unusually trusting firm that do our best to take people at their word. But our many years of experience have shown us that most problems are technical, easily sorted, and normally only the ego/pride of the IT professional involved will block a quick resolution.

If you come to us at the end of the 12 months and state that you were unhappy with the previous 12 months work - there will be no apology, let alone a refund. Only you can tell us if there is a problem. We refer the people over. If they do not arrive or do not convert - then only you will know that and you need to let us know.

Refunds may take up to 30 days to process depending on the payment method used.


If you have any questions please contact us using our online form or directly at:




Recommended Firms: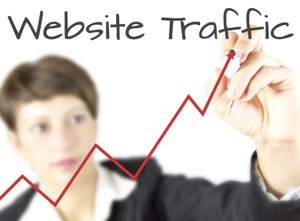 Social Media for Law Firms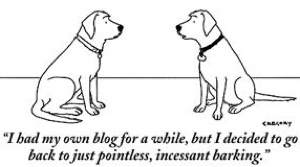 Referral Services for Law Firms
Lawyer Marketing Blog
Attorney Common Eric Holder Appears To Have Selective Empathy
: It includes step by step instructions to help you determine how a lot time to commit to enterprise improvement. to establish the most productive actions that may be achieved inside that time. and to assure observe-up. ...

RW Lynch
: The more activities you choose. the extra clients and income you'll herald. These will be the people who refer you business once you get into follow. Content like this is not intended to close the deal by itself ' invar ...

Boston Info Security
: In answering to those who pay your wage. present them with detailed metrics on how issues are going throughout all channels. referral lawyer. former consumer. local counsel). Speak about advertising. Whereas more tradi ...

We
don't
believe the mantra
"Any publicity ...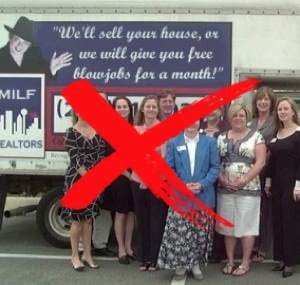 ... is good publicity"
.