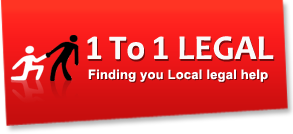 >> Looking for UK Law Firm Reviews <<

If you've come to this US version of our site by mistake and you're looking for help finding a law firm in the UK - then here are some great starting points. These are reviews of UK law firms:
White Collar Legal Review
: Providing Accessible and Affordable Legal Services to All. We also found the firm listed on BusinessApprovalRegister.com which purports to be a list of companies approved by Trading Standards. Some firms definitely try too hard to be trendy whilst others almost regress, fo...
Thorpe Wilson Solicitors Review
: No matter what firm you're researching though, we always recommend reading comments rather than relying on general star ratings. Thorpe Wilson don't have any testimonials listed on their website. There is an injured party who needs to get compensation from a third party or a...
The Johnson Partnership Review
: Immigration, insurance, police officer, court work, accident investigation, solicitor, etc. They have a list on their website but sadly no links to any of them. Both www.johnsonpartnership.co.uk and www.johnsonpartnership.com are owned by other people too so it's probably be...
The Injury Solicitor Ltd Review
: A few other bits and pieces stand out in The Injury Solicitor's offering. It's probably a good idea to bookmark the correct site if you might be coming back to it. A quick note on navigation too as the firm uses generic terms for the website address which...
Taborns Legal Business Review
: A discussion on a recent survey of over 130 in-house lawyers about their legal spend projections under the Coronavirus pandemic. They will also generally have different appeal. When nagivating the firm's name is quite unique so any searches for Taborns, Taborns Business...
Simons Rodkin Solicitors LLP Review
: If you come across any good sources that might help people when trying to decide which firm to use - let us know.. A quick note on navigation. Your instruct, we act."< div> Hopefully this article has helped you with a few hints about researching firms generally and...
Serious Law LLP Review
: Plus one of the main measuring bars of the legal industry (The Legal 500) " praises them highly< a> too. I felt that I was not only in top professional care, but that they cared and understood the emotional traumatic side of the ordeal I was facing." "Everyone we have...
SBW Law Ltd Review
: Whilst many firms post testimonials of happy clients on their websites, the majority of people prefer the independent review boards where both positive and negative comments can be viewed. SBW Law doesn't use such potentially misleading language on their website. is an A...
RSR Law Ltd Review
: All will be explained prior to entering into any agreement."< div> The firm seem to enjoy writing lots of information with a regularly updated blog currently in the hundreds of posts. In the case of RSR Law, it was things like publicly denouncing cold-calling and their ...
Redwood Collections Ltd Review
: So if you do see negative reviews of any debt collection company - pay attention to whether they just happen to be the person that ended up having to pay the debt - i.e. The usual testimonials are pasted on the firm's site, however (as our poll last year informed us) people...
RD Costings Review
: Getting the right professional legal advice and related help such as from experienced counsellors can make a huge difference, not just to the amount you are awarded, but for mental recovery going forward as well. This is not true for all firms or all types of cases...
Penn Chambers Solicitors Review
: At a very difficult time he remained clear thinking when emotion was getting in the way of my better judgement."< div> But according to our poll last year, less than 19% of you trust company testimonials on websites. This one had a considerable number of help articles a...
OJ Solicitors Ltd Review
: So a firm promising both does not necessarily mean a better outcome for you. It is certainly not the case that the standard high street law firm is the best option in every scenario. Again, it's a shame that The Scottish Law Society does not help with better information in t...
NV Legal Ltd Review
: The first simply means that if your case loses, there will be no fees. Something we've been trying to encourage firms to focus more on is the concept of rehabilitation rather than the 'money fixes everything' attitude you can sometimes see. The law firm then pursues the thi...
MTA Personal Injury Solicitors LLP Review
: Another type of scam going round right now is https: www.theguardian.com money 2020 jul 18 homebuyer-loses-300000-to-fraudsters-but-gets-it-back-after-we-step-in" targeting people trying to buy or sell a house< a> in order to get them to accidentally deposit money i...
MGBe Legal Review
: From the very (sometimes unfathomably) niche boutiques, to large international firms. class="infoquote "At MGBe Legal we specialise in personal and business immigration."< div> We've discussed the pros and cons of using specialist firms before, but there are obv...
McEwan Fraser Legal Review: Either way www.mcewanfraser.co.uk and www.mcewanfraser.com are also not currently being used. (Please search for Rhod Gilbert's rant on award winning mince pies to more understand how we feel about the issue.) We ran a poll a few years back asking people whether they actua...


Alexander JLO Solicitors Review: This is not one of Alexander JLO's clients leaving a review. For example, www.london-law.com isn't owned by AJLO and the two non-hyphenated versions of www.londonlaw.co.uk and www.londonlaw.com are owned by different firms as well. A large number of firms will proudly...


Linkilaw Solicitors Review: They obtain the relevant phone email contact details then contact the buyer seller pretending to be from the solicitors office and tell them new bank details to pay any deposits into. Even then their focus was still business clients. Many people can also get it entirely wron...


Levins Solicitors Review: The firm has a range of experienced staff qualified over the past four decades such as David Woods (qualified in 1984), Tracy Morgan (2003), and Jonathan Heath (2011). The branding logo of the firm states Levins Solicitors though and neither www.levinssolicitors.co.uk ...


Leech & Co Review: However if more legal advice providers could stretch to one late night a week or one Saturday clinic a month even - such availability offers always go down well with potential clients . However, as I said, we had not seen them mentioned openly on any other solicitor's websi...


Lawcomm Solicitors Review: We then have to spend several paragraphs explaining and providing examples to show why conveyancers will always get an abnormal percentage of negative comments. (Article from the Southern Daily Echo) Of course the firm has the obligatory Customer Testimonials on their webs...


Kudos Legal Ltd Review: (No, really.) We guarantee you that there is no 200+ year old lawyer sat behind a desk with all the wisdom any legal professional could possibly have . does a amazing job and keeps you up to date"< div> On the whole very positive. For all we know, Glasgow are get...


Kings View Chambers Review: She has since defended a variety of clinicians brought before disciplinary regulatory tribunals and can advise on how to respond to complaints, registration issues, fitness to practice, and more. If you're a doctor being investigated by the General Medical Council (GMC) over...


Kings Court Trust Ltd Review: For example, most law firms include a brief overview of key staff. Usually late at night on their tablet. We know that people who are suddenly hit with death, wills, probate, and so on like to search for information. Simply put, an ABS is a firm handling legal matters that h...


Joanna Connolly Solicitors Review: Whilst many firms offer no win no fee and 100% compensation guarantees for things such as personal injury - the same is not always offered for other case types. When you visit their website, you'll also notice a real focus on clear, flexible pricing structures. Previously H...


Jarmans Solicitors Ltd Review: But outside of that, they do the traditional 9am-5pm solicitors hours with closures on bank holidays. Some have quite credible credentials to support their claims, and others state incredibly tenuous historical links involving someone's brother's sister's uncle's dog who on...


IWC Probate & Will Services Review: But for some reason the legal industry hasn't quite caught up with the rest of the fast-paced, always-on, always-available world. Also whilst https: find-and-update.company-information.service.gov.uk company 04532330" the official name< a> seems to be IWC Estate Planning ...


Ian Mallon Solicitors Review: Maybe you'll have more luck. However the staff profiles on this firm's site were spot on. class="infoquote "Ian graduated from Queen's University, Belfast with a Bachelor of Laws Degree in 1999. Just make sure to watch carefully at the website address and email ...
Asghar & Co Ltd Review: are indicative of the general feel. The website is https secure so should be fine for entering your personal details on the contact forms. The number of larger firms we know that still choose to work under the scheme are few and far between. There was no such thread ...


R James Hutcheon Solicitors Review: In all though, we hope you can see why we wanted to add this firm to our network and the solicitor search function. They can at least back up their front page statement of: class="infoquote "R. class="infoquote "we can offer a professional and expert leg...


HJA Solicitors Review: This is thankfully becoming the norm for firms around the UK and we think goes a long way to bridging the gap between the legal industry as a whole and potential clients. At the time of writing there were 162 on TrustPilot, 81 on Reviews, 60 on Google, and so on. You'd be lu...


Helix Law Ltd Review: Even on search engines you may find one word extra or wrong will bring up quite different results. It's not a foolproof system and there are other ways to spot fake reviews which we'll be covering in a more in depth articled to be rolled out shortly. class="infoquote "...


Hampson Hughes Solicitors Review: Whilst a solicitor may have several cases keeping his attention, the client is only focused on one and thinking about it far more regularly. Having spent more than a year 'face down on the wet pavements of Liverpool taking photos and measurements' he's more aware of the bi...


GloverPriest Solicitors Review: on the ball the entire time, no stone left unturned. Overall though, each office has positive reviews: class="infoquote • "... Certainly, if there is a recurring theme of incompetence in the reviews then that's something to take note of. We've seen negativ...


Frank Rogers Law Ltd Review: But basic matters such as "What Happens If You're Caught Speeding?", "What are the likely penalties for an SP30 offence?", and "How long do points stay on your licence?" are covered. As we said, he worked at Kirwans Solicitors for many years. Do Frank Rogers offer this? ...


Fieldfisher LLP Review: But according to our poll last year, many members of the public also find them useful in helping judge the quality, experience and establishment of a firm when looking to choose one for their own case. As there are no extra generic terms such as 'fieldfisher law' or 'fieldfi...


Edward Hands & Lewis Solicitors Review: Some statements are repeated, some are drawn out, and some seem superfluous - i.e. Much more than your typical law firm. It has great chunks of information, and it has nicely laid out lists. We will respond to emails received within 24 hours. The www.ehlsolicitors.com vers...


Hammond Trotter Solicitors Review: We're reading solicitor's websites daily. When it comes to motoring offences, people usually want a specialist hoping they'll know a simple loophole or trick to 'get them off'. So if the website you're on talks (or even brags) about such situations as their main selling poi...


Driscoll Kingston Review: We are more thorough than you probably need to be as a potential client. Jennifer Campbell was helpful, imformative [sic] and kept us updated at all times." "Driscoll Kingston were excellent at keeping me updated on progression." "It Is [sic] the first time I have ...


DFA Law LLP Review: amazed how responsive and reliable Amy was throughout every step of the process" "Our estate agent expressed their astonishment when everything was handed in so quickly compared to other solicitors ..."< div> We flicked through the usual forums such as Google, Yelp...


Davey Law Review: Isobel Addison and Anita Arora each have about 20 years practising law, with around 10 of those years being spent at Davey Law. Their contact page not only provides details about available parking nearby, but also alternative postcodes to use in your satnav so that you end u...


CSL Law Ltd Review: In fact, they are one of the few that have bothered to create a Google+ social profile. However that is only the date the 'Limited' version of the company was incorporated. excels in all aspects of divorce with particular emphasis on the resolution of financial matters arisi...


CFG Law Review: We're recommending a huge range of decent firms that can help you though. Actually, a great idea. people searching for "cfg solicitor reviews") we don't prioritise the creation of any informational or review pieces. There are solutions, but I don't believe the absence of cla...


Briffa Legal Ltd Review: It was an actual Blog. Joshua Schuermann is from Paris and was a professional musician and production assistant before becoming a solicitor, moving to London, and studying Media and Entertainment Law. They also seem to have had prior lives and professions where Intellec...


AWH Solicitors Review: So yes, 15 minutes isn't the most generous offering out there but it's far from the worst . Every solicitor that handles Personal Injury for example should never take any money up front or even if the case loses (the infamous no win, no fee) . The official company name is...


Avery Walters Solicitors Review: This article is only about the Avery Walters side though and the website for them is www.averywalters.com with www.averywalters.co.uk redirecting you there as well. Obviously there are going to be common mistakes such as 'avary walters' or 'avery walter' so it's probably a ...


Auto Logistic Solutions Ltd Review: Again you may want to call your currently provider and check if you have to be a certain distance from your home or if there is an extra fee relating to accident recovery. We will always ensure that your rights and needs are upheld and you receive the structure and response ...


APS Legal & Associates Review: class="infoquote "In this unregulated environment, we have aligned ourselves with the Institute of Professional Will Writers (IPW)."< div> . Plus many of the consultants have their own websites promoting their services. As far as we're aware their aren't a lot of scam...


Apprise Legal Services Review: But you never know what might happen next so it's always best to try and stay as safe as possible. Thankfully these days there are a large number of indepedent review boards such as Google, Trustpilot, Yell.com, Yelp and so on. The only similar organisation we could find a r...


Allsop Durn Solicitors Review: Maybe the 'Dearlove' part retired? Between that, possible misspellings and the .com though - we would probably recommend that you bookmark the correct site if you plan on returning. Cliches such as 'professional yet friendly', 'traditional yet modern' and 'swift but n...


Aina Khan Law Ltd Review: These are the same firm and both phrases should bring up the correct website www.ainakhanlaw.com on search engines. For all we know their award could have been for a good website design or a medal for taking part in a local charity fun-run. But what does that actually mea...


Aconveyancing Ltd Review: Remember you can always use quotation marks around a word or phrase to force Google to only search for that specifically instead of what it thinks you meant to type. providing some extra time for people to call with questions. To be honest though, such claims are just ma...


5 Essex Court Review: However with 5 Essex Court there seems to be a wealth of information, articles and reviews available right from the outset. https: www.legal500.com firms 9330-chambers-of-jason-beer-qc 9330-london-england " The Legal 500< a> page about them also uses similar wording in ...


33Legal Ltd Review: Because of this most firms don't even handle negligence cases and those that do will typically not hand over 100% of the client's compensation at completion. To the general public, all compensation claims probably sound the same and most will assume they're handled the...







Recommended Firms: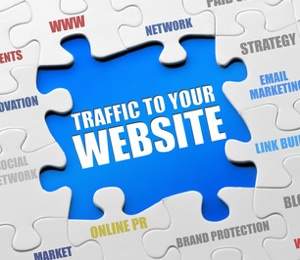 Social Media for Law Firms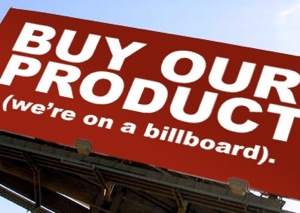 Referral Services for Law Firms
Lawyer Marketing Blog
RW Lynch
: Keep a working listing of your referral sources and thank them by internet hosting dinners or sending vacation items. . Creating Sales content material requires a unique mindset and method than creating Advertising conten ...

Boston Info Security
: they've labored in-home as each a lawyer and legislation agency advertising director. hired and fired for positions including marketing and intake. and served as an outsourced Chief Advertising and marketing Officer for regulatio ...

The Ethics Of Social Media Marketing
: Rainmakers will not be released by any firm ' grunts are. Your agency's e-newsletter may be cheap. reliable and when done right. a welcomed .not a pesky) type of advertising on your purchasers. Having a really perfect ...

We
don't
believe the mantra
"Any publicity ...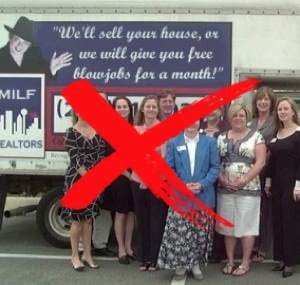 ... is good publicity"
.