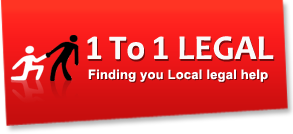 >> Looking for UK Law Firm Reviews <<

If you've come to this US version of our site by mistake and you're looking for help finding a law firm in the UK - then here are some great starting points. These are reviews of UK law firms:
Trust Inheritance Ltd Review
: class="infoquote "As market leaders, we are passionate about the customer service and support we provide."< div> That snippet from the Trust Inheritance website may sound like most other law firms. For many case types people absolutely want a niche firm such as fo...
Thorpe Wilson Solicitors Review
: The official website is www.thorpewilson.co.uk which we link to above. For example, Asda do not 'specialise' in Cereal, Milk, Chocolate, Underwear, Toys and Bottled Water. For example, the phrase 'No Win, No Fee' only means that there are no costs if your case loses. ...
The Injury Solicitor Ltd Review
: As mentioned in the news article, the main solicitor Elena Manukyan: class="infoquote "trained, qualified and became one of the youngest partners at previous personal injury firm"< div> Ten years may not sound like a lot when confronted by law firms stating esta...
Taborns Legal Business Review
: If you're a business person yourself , you've probably seen the numerous 'company furniture catalogues' that seems to list £200 chairs you know you can buy for £25 from your local Argos. We provide a transparent, efficient and cost-effective service for corporates, SMEs, Fa...
Stenfield Solicitors Review
: However one was by a third party who's own solicitor lost against Stenfield, and the other didn't leave any helpful comments about what was wrong. If you https: solicitors.lawsociety.org.uk organisation offices 597818 stenfield-limited" check out the page< a> for any firm...
Simons Rodkin Solicitors LLP Review
: You'll see on the Law Society's staff page about them that they have a huge range of experience levels. At 1to1Legal we're very picky about the firms we review, bring on to our network, and then recommend to people. class="infoquote "Your problems are our business. ...
Springle & Co Solicitors Review
: I didn't. By reducing wasteful overheads, we can improve personal client service. The first port of call we recommend is usually The Law Society in your area. I'd received very short term advice which would have been great had I died within five years. You never know w...
Serious Law LLP Review
: The last article we put out detailed a firm that had mountains of positive peer reviews, but very little client feedback available to view on the web. Nothing to do with our services at all. Even if it's just to complain about missing contact details on individual team pages...
The Search Bureau Review
: Whilst the majority of articles we write are aimed at informing general consumers about legal practices or available resources to help them in their decisions - we do sometimes cover more general topics and firms that help law firms themselves. Each of these partners ...
Robin Somerville Direct Access Barrister Review
: However there are many situations where going direct to a barrister yourself will definitely save you considerable time and cost . We tried entering all the information it asked for and then different bits and pieces. When it comes to individuals rather than large 100+...
Richmond Legal Ltd Review
: Sadly the tradition of 9am-5pm Mon-Fri working hours for solicitors still holds true today for many firms in the UK. So when you see a law firm with only a handful or even zero reviews, just bear that in mind and don't take it as a negative sign . Whilst people may be qui...
Reid Black Solicitors Review
: The majority are all like this and very positive. This is very different from the SRA (Solicitors Regulation Authority) and we're putting together an article to explain the difference better. Many firms will either charge a reduced price for an initial interview or give you...
RD Costings Review
: RDCostings don't have 'Online Compensation Calculators' tempting you in with promises of £10,000 settlements for your paper cut. RD Costings came to our attention because they specialise in an area of law we've never seen any other firm do so before. Commercial Law is anoth...
Pump Court Chambers Review
: you'll see that many of the reviews are about specific individuals rather than a whole firm. class="infoquote "Recent changes in the law mean that members of the public, commercial organisations and non-commercial organisations can now instruct a barrister directly wit...
Penn Chambers Solicitors Review
: Also, in some of the searches we tested, the website of their parent company www.penngroup.co.uk showed up as the top result. That may sound odd, however solicitors and barristers are actually two quite different groups. neither www.pennsolicitors.co.uk or www.penngroup.com ...
Penerley Lawyers Review
: If they do open later and at least some weekends, that's a bigger deal than you might think. The quote above is from the website of a Commercial Law specialist called Penerley , based in Islington. The idea being that most people have an image in their head when the t...
OTS Solicitors Ltd Review
: There are many areas of law where people automatically seem to be drawn to specialist firms such as for Criminal Defence, Divorce, Motor Offences and Immigration. At the time of writing they had over 450+ reviews on Google which is quite unheard of for a law firm . A...
OJ Solicitors Ltd Review
: Quite often you'll see negative ratings with comments that don't even sound as though they are talking about the correct firm. However you never know what's around the corner so it's always advisable to do what you can to make sure you're in the right place on the web to beg...
NV Legal Ltd Review
: However, communication between client and the legal practice they've chosen is hugely important. Something we've been trying to encourage firms to focus more on is the concept of rehabilitation rather than the 'money fixes everything' attitude you can sometimes see. There...
MTA Personal Injury Solicitors LLP Review
: The website we link to above is www.mtapersonalinjury.com and it contains the most information about the firm and it's services. They were not and that's something we absolutely do not do. I never felt rushed or pressurised to make a decisions ..." "MTA solicitors they ...
MGBe Legal Review
: It's not hard to imagine in the circumstances where, rather than seeking out the heavy resources of a huge general practice firm, people want someone who deals with these matters day and day out. This includes Skilled Workers, Global Talent, Citizenship, Employers and Busine...
McEwan Fraser Legal Review
: They have over 500+ reviews on Google at the time of writing this but still over a 4 star rating. That's quite unheard of. Also be aware that it's very easy to spoof the 'Sender:' in an email. If anyone emails or phones you about payments or bank details - do not respond. If...
Mason Bullock Solicitors Review
: The main difference of the UK compensation process vs the US is that being injured in the UK is not a lottery-win. The courts should be trying to repair the damage done. One of the solicitors retired in 2018 and the firm had to be restarted. So it's always a good idea to boo...
Linkilaw Solicitors Review
: I really loved working with people there, they are truly professionals." "transparent in regards to how much time it would take and what the price would be" "They proved trustworthy when providing quality contracts needed to establish my business from scratch"< div...
Lindsays Solicitors Review
: Their website also isn't plastered with carefully selected testimonials, boasts about awards won, or how wonderfully charitable they are. Considering the size and scope of the firm though, you probably don't need much introduction to Lindsays solicitors themselves or a len...
Levins Solicitors Review
: Exactly what most people would like to have in a firm handling their case. lawyers from Levins Solicitors have told LBC they believe the police's actions over the weekend amount to 'oppressive conduct' and 'may be unlawful, particularly the entries and searches'."< div> ...
Kudos Legal Ltd Review
: If you visit https: solicitors.lawsociety.org.uk organisation people 592260 kudos-legal-limited?Solicitors=True" the page for this firm< a> you'll see the qualified solicitors of their Preston office listed including everything from the 2009 qualified Yasin Bagas, right u...
Khan Law Review
: People have lost £millions over the past decade
. That's because we've seen law firms with five sta...



Jacobs Law Solicitors Review
: www.jacobs-law.co.uk (for Jacobs & Co Solicitors) shows up high in the search results and has a similar domain. You'd think that would be a universal trait by now, but it's not. You can also see what each solicitor specialises in. That's why we can often point out things the...
Ian Mallon Solicitors Review
: Ian Mallon are signed up with both the Northern Ireland Law Society and The Law Society of England & Wales. No, really. As the firm uses the founder's name rather than generic law keywords for it's web address, there shouldn't be as many possible issues . Right now https: ...
R James Hutcheon Solicitors Review
: There are dozens of third party places to scour some reviews from such as Google, Yelp, Trustpilot, Yell.com and so on. Plus none of the variants we tried such as www.hutcheonsolicitors.co.uk .com seemed to be owned by anyone yet. James Hutcheon is an experienced solicitor...
Howe + Co Solicitors Review
: This can sometimes end up in reviews about the wrong firm being placed. So with so many variants such as www.howeandco.com being available and www.howeandco.co.uk being owned by someone else - make sure you're on the right website and never discuss payments or bank details ...
Hawkridge & Company Review
: This includes all known offices, with alternate contact details, any related trading names, staff information, languages spoken, and more. class="infoquote "you will be able to talk through your options with a knowledgeable, friendly solicitor at a time to suit y...
Pacific Law Review: class="infoquote "Pacific Law was founded with a vision of being a 21st century firm in a 20th century industry."< div> ​If you've already visited dozens of legal professional websites today, you'll notice that a lot of them have a statement like this one. ...


Hampson Hughes Solicitors Review: We tried a few on Google and the majority of the time the correct firm showed up but none of the domain varients we tried did. For example, we've always made our thoughts about 'online compensation calculators' very clear. One of the founders of our own 1to1Legal Firm (Mike ...


Frank Rogers Law Ltd Review: So if you do ever see a law firm with only a handful of reviews - we don't think you should take that as a negative sign. The https: solicitors.lawsociety.org.uk office 1320 frank-rogers-law-ltd" page for this firm< a> will provide you with several links to look informati...


Fieldfisher LLP Review: So on this occasion we would suggest ignoring any comments (positive or negative) that don't come with accompanying comments that clearly appear to be about reviewing a law firm. If you https: solicitors.lawsociety.org.uk office 496189 fieldfisher-llp" visit the page...


Education Law Service Ltd Review: However there are some areas of law where the number of options simply aren't there. Some will offer a reduced fee for the first consultation, up to a third of the usual hourly cost. One last point made on the firm's website: class="infoquote "We advise all parent...


DV Solicitors Review: class="infoquote "Deo Volente have been providing personalised, pragmatic services to a diverse portfolio of clients for over 7 years."< div> DV Solicitors came up as a good firm to be added to our database because at the time we were searching for firms that co...


DFA Law LLP Review: A 40-year established firm might stick you with a 1-year experienced solicitor, and a 1-year established firm might have a 40-year experience partner on staff. always very approachable, both personal contact and by email" "very courteous , explained everything thoroughl...


BLZ Solicitors Review: A last sales-pitchy statement from the firm's site: class="infoquote "We are a friendly, approachable and professional firm that provides quality legal representation to those that need it."< div> Don't be too hard on firms when you see the exact same language use...


Bilkus & Boyle Review: We usually can't find specific pages on a firm but if you https: www.lawscot.org.uk find-a-solicitor ?Name=bilkus&Postcode=&type=firm" search a firm's name on their website< a> some information should pop up. For example, the review we saw criticising a Criminal Law...
Catteralls Solicitors Review: You'll note that they have solicitors that have qualified in every decade from the past 40 years including Philip Lisle who qualified in 1981, Julie Burgess (1996), Rebecca Baker (2005), right up to Danielle Knee with the relatively 'green' 2011 in comparison. The official...


AWH Solicitors Review: The loss of legal aid for practically everything has completely altered the legal fee landscape. So yes, 15 minutes isn't the most generous offering out there but it's far from the worst . Or you could end up speaking to a junior in-experienced staff member for the 'free' 3...


Avery Walters Solicitors Review: Of course some of it is just common sense and a bit of online experience. Another has been responded to saying no such person has ever been a client at their firm to begin with. Certainly there is no 200+ year old solicitor working behind any of the desks. Which sounds far m...


Aspire Licensing Review: Mostly due to having recieved an email that looked official telling them to change over and send the house deposit money to a totally different bank account. The full firm's title is Aspire Licensing & Administrative Services with the official web address of www.aspirelicens...


Asghar & Co Ltd Review: The majority of comments are positive and out of the few negative reviews we saw there didn't seem to be a theme to latch on to and warn about. But there has been a huge rise in clients of law firms being targeted by scammers. The case was a success." "would always an...


Argue & Co Legal Review: You can read an article here where we cover the 'why' on that one. But they really don't. We've seen reviews posted by the opposing (losing) side in a case. The official site is www.argueandco.co.uk which we link to above whilst www.argueandco.com currently is not owned by a...


APS Legal & Associates Review: It is followed in each instance by a bullet point list of what makes their advisors better than others out there. Hopefully we'll get an article about it out soon and we'll insert a link here to help. class="infoquote "In this unregulated environment, we have a...


Apprise Legal Services Review: Whilst 'Apprise Legal' with and without the 'Services' on the end will still bring up the correct firm in the top organic results of search engines - we saw a lot of ads surrounding it. The term 'Estate Planning' is only just starting to gain ground here in the UK. full...


Allsop Durn Solicitors Review: really.) So always put the star ratings into context by reading the comments that go with. A good mix of 'wiser heads' whilst still having some fresh blood in the mix. Having crawled through thousands of reviews over the past couple of decades, we're accutely aware of just...


Aina Khan Law Ltd Review: You can therefore do this with most firms you're researching if they are making large claims without providing clarifications. But if everyone's saying it, how can you tell the firms apart? We were therefore very happy to find the Aina Khan website to be far more uniqu...


Aconveyancing Ltd Review: No matter which you use such as Google, Yelp, Yell.com, or Trustpilot - the majority of firms dealing with property sales will have a wealth of negative reviews. Certainly the firm's expertise has been called upon by several news outlets for comment on various issues...


ABS Lawyers Ltd Review: Of course, no firm would ever state the opposite of these sentiments. They're comfort with and use of the language extends to their responses to the comments people have left on review boards. There should therefore be no confusion there, but currently most of the common e...


5 Essex Court Review: However this actually makes it much harder to find client reviews of the firm. Google currently lists them 4.6 5 stars, but there are only five ratings and no actual comments next to each. With barristers you'll also find they tend to specialise much more niche-ly than ...







Recommended Firms: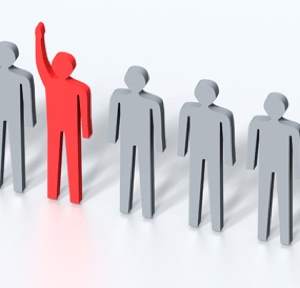 Social Media for Law Firms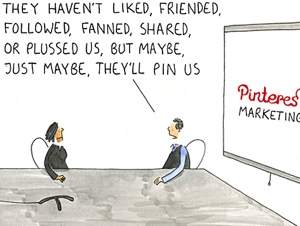 Referral Services for Law Firms
Lawyer Marketing Blog
RW Lynch
: File a grievance and state that you will settle for a voucher or miles and they'll extra likely oblige. Although they am an out of doors supplier who is paid to write content material which is positioned by the agency a ...

Boston Info Security
: Likewise. Whole Attorneys isn't a referral service. . In order for any social media channel. web site. or other digital asset to perform properly. you should be engaged in content advertising. Phase your contacts by their ...

The Ethics Of Social Media Marketing
: In the long term. they need you. andga- millions such as you. to be energetic on Facebook so they can sell extra adverts and earn more money. So if you have not began with social media. start first with an attorney weblog. In ca ...

We
don't
believe the mantra
"Any publicity ...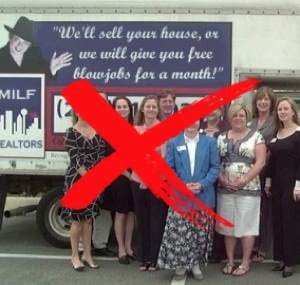 ... is good publicity"
.