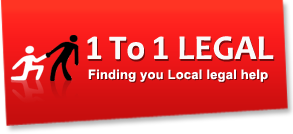 >> Looking for UK Law Firm Reviews <<

If you've come to this US version of our site by mistake and you're looking for help finding a law firm in the UK - then here are some great starting points. These are reviews of UK law firms:
Trust Inheritance Ltd Review
: The official site we link to above is https secure for entering your details in contact forms and is located at www.trustinheritance.com, with www.trustinheritance.co.uk redirecting you there just fine. On this occasion it shows there is good mix of seasoned expertise...
Thorpe Wilson Solicitors Review
: There is an injured party who needs to get compensation from a third party or a third party's insurer. But as there are always plenty of forums for clients to express their opinions, we try to help by offering extra information, links and perspective on each law firm. On t...
The Injury Solicitor Ltd Review
: But if you win, there may be. We always ensure there are a good dollop of main-stream, high-street solicitors to choose from. It's probably a good idea to bookmark the correct site if you might be coming back to it. class="infoquote "The Injury Solicitor is a n...
Taborns Legal Business Review
: A discussion on a recent survey of over 130 in-house lawyers about their legal spend projections under the Coronavirus pandemic. Please note that W Taborn & Co is not the same company, they are some sort of luggage manufacturer in London. The price you might pay for a simple...
Stenfield Solicitors Review
: Of course even in these days of 'modern' legal setups offering online case tracking and many matters being resolved without the client even actually meeting with their solicitor face to face - there are still a huge number of people that prefer the idea of a larger fi...
Simons Rodkin Solicitors LLP Review
: The website is https secure so no concerns about entering your personal details into the contact forms. General practice solicitors, niche local firms, nationwide multi-office firms, direct access barristers, and specialists only handling a single case type. A qui...
Serious Law LLP Review
: Our Court of Protection services bring long-term support to seriously injured and vulnerable people. class="infoquote "We support you for as long as you need us. It's been some time since we've reviewed a firm that worked anything out of the old-fashioned 9am-5pm Mon-F...
The Search Bureau Review
: However, as already mentioned at the outset of this piece, there often isn't as much to go on when it comes to service providers to the law firms we often write about. That's not the sole basis for us promoting The Search Bureau across our network (check the https: www.sea...
Robin Somerville Direct Access Barrister Review
: We've seen several consultants and sole practitioners advertising themselves as handling everything from Family Law, to Personal Injury, plus Immigration and more. Direct Access for the public to barristers has been a hugely welcome change in the legal system . Certain...
Reid Black Solicitors Review
: class="infoquote "We will happily discuss any legal issue with you with a free, no obligation, initial interview."< div> To clarify - every law firm that deals with personal injury matters should provide you with a completely free case run under a no win, no fee a...
Redwood Collections Ltd Review
: Our typical commission rate is 15% in most instances."< div> Another very good incentive to use a debt agency such as these is their pay-on-results mentality. Some are setup to send threatening letters and to doorstep visits that are backed up with a legal department al...
RD Costings Review
: For example most people will want a specialist for Criminal Defence or Motor Offence work. Assisting Victims of Violent Crimes, Domestic and Sexual Abuse."< div> If you've already been through several law firm websites today, you'll probably have noticed that even ...
Pump Court Chambers Review
: Again, though, a little thing like this impresses us because so many law firms don't bother spending the extra £5 to buy related domains to help protect their clients from easy fraud (which we'll cover in a second). Prior to this you would have to hire a solicitor, tell th...
Mason Bullock Solicitors Review: But www.mason&bullock.co.uk can't exist because you're not allowed ampersands in web addresses. It's a difficult area of work , often futile, and not a massively well paying job to take on. The same goes for employment matters where not only the amount is important , ...


Penn Chambers Solicitors Review: It doesn't have as much information regarding the firm and obviously has different contact information. Just the fact they kick it off with "We know it is boring, but we have to do it" really matched our own sensibilities. This one had a considerable number of help articles ...


Penerley Lawyers Review: The branding is very unique so no difficulties getting the correct website to pop up in the search results with varied types of related query such as 'penerleys lawyers' or 'penerly solicitor'. The idea being that most people have an image in their head when the term 'soli...


Pacific Law Review: ​ class="infoquote "Our technology takes care of the stuff in the background so our legal team can focus on what's important - you."< div> A quick note on navigation and contact. Being able to communicate through Whatsapp or other text services has been seen....


OTS Solicitors Ltd Review: And there doesn't seem to be any other firms with similar names to cause confusion. The main web address we link to above is www.otssolicitors.co.uk and currently www.otssolicitors.com does not redirect or have an alternate site. These are on the national, county or often ci...


OJ Solicitors Ltd Review: Just make sure to read the comments and not just flick through star ratings. The more high quality firms will always take a cut of your compensation. In any given area we may only recommend 3-4 local law firms for your case type. Right now, a search for "OJ Solicitors" on se...


NV Legal Ltd Review: class="infoquote "With more than 20 years' experience, our solicitors are all personal injury experts with extensive experience."< div> Other important wording to watch for on any law firm's website are statements such as the above. There are also Blog News style ...


MTA Personal Injury Solicitors LLP Review: It's a hugely helpful resource. We certainly don't operate a 'cram everyone in' type of directory. class="infoquote "If you or a loved one has suffered an injury due to the negligence of a medical or health professional then we may be able to help. Another type ...


MGBe Legal Review: If someone is not quite experienced enough for your personal injury claim, you might be a few hundred pounds less-better-off in your compensation settlement. If someone calls saying they are from your solicitor and need to discuss payments - you can always hang up and call t...


McEwan Fraser Legal Review: Therefore firms that cover nationwide across the UK will have a huge amount of negative reviews about how they didn't stop a seller buyer pulling out or delaying things - when in reality there is very little that solicitor could have done. But you'd be wrong. However, McEwan...


Alexander JLO Solicitors Review: There's plenty of information to get to know the actual firm. These each typically have their own individual website and sometimes branding - e.g. At the time of writing this, they only had a 3.8 star rating on Google which doesn't sound great. However one thing they do (whi...


Linkilaw Solicitors Review: The internet provides access to information, stats, reviews and so on. I really loved working with people there, they are truly professionals." "transparent in regards to how much time it would take and what the price would be" "They proved trustworthy when pr...


Lindsays Solicitors Review: To get a wider view that includes negative opinions. (No, really.) So never just flick through star ratings, always read comments to get a more rounded view of the pros and cons previous clients have discussed online. instead. However on Google we saw the firm only had a 3...


Levins Solicitors Review: They provide a huge amount of data user-side for consumers and businesses. We've genuinely seen one firm that stated they were 'continuing a 150 year history in the area' based on the fact they'd moved into a building previously occupied by a much older firm. But the solicit...


Lawcomm Solicitors Review: It's not surprising with all this high praise and focus on client care that Lawcomm Solicitors were named https: www.dailyecho.co.uk business 17624927.lawcomm-based-whiteley-named-best-law-firm-conveyancing-first-time-buyer-readers-awards " "Best Law Firm for Conveya...


Kudos Legal Ltd Review: Hopefully that will be fixed soon. Whilst scammers tend to https: www.theguardian.com money 2017 jan 14 lost-67000-conveyancing-scam-friday-afternoon-fraud-legal-sector-email-hacker" target law firms< a> that handle property matters, you never know what's around the corne...


Khan Law Review: No win no fee only guarantees there are no costs if the case loses . If you've already been through a dozen websites of law firms today, you'll probably have been disheartened at just how similar they all seem. People have lost £millions over the past decade

Jarmans Solicitors Ltd Review: Along side them are newer people such as Xanthe Harris who only joined the firm in 2018 after qualifying not long before. So what are people saying about the firm so far? Naturally they've posted their own hand-picked testimonials on their website. Just as a co...


Ian Mallon Solicitors Review: The website also provides several case studies which have been surprisingly popular reading for many people - e.g. When checking out review boards though, we always suggest you read comments rather than just look at star ratings. class="infoquote "this company came wi...


R James Hutcheon Solicitors Review: No win, no fee means that if your case loses you won't have to pay anything. Navigating can also get a little confusing if you're trying to research the firm yourself. Also The Law Society page we link to above will link you to a law firm called Hadcalry Ltd, although t...


Howe + Co Solicitors Review: But you never know what their going to do next. The official website we link to above is www.howe.co.uk, with www.howe.com taking you to a design company in the USA. If you https: solicitors.lawsociety.org.uk office 414386 howe-co" check out the pages for this firm< a> yo...


Hampson Hughes Solicitors Review: class="infoquote "We can help secure access to expert rehabilitation services to ensure that you have the quickest recovery possible."< div> We wish more solicitors would take such a focus , especially in the areas where the trauma is not always physical. ...


GloverPriest Solicitors Review: our lawyers have a wealth of experience in dealing with legal matters from start to finish." < div> That's one of the biggest concerns for people and something that will always incur negative reviews for a firm. It's as if they believe solicitors need 'humanising'. This ...


Frank Rogers Law Ltd Review: Also keep an eye out for whether a firm offers a free consultation with the actual qualified solicitor who may be running your case . There aren't any step by step guides on how to handle a defence yourself. If not, then it's likely you will have to pay up front...


Fieldfisher LLP Review: We therefore think there may be some confusion with the firm's name when people are searching to leave reviews. This is not an offer unique to Fieldfisher or firms that state such on their website. You'll see Fieldfisher have lawyers from each of the past four decades ...


Education Law Service Ltd Review: You never know what scam will be next though so always make sure you're on the correct site and never discuss payments or bank details via email . The first quote in this article was from the Education Law Service Ltd's website. In the past this usually only appl...


DV Solicitors Review: The statement about having served clients for seven years though may make them sound quite new compared to the hundreds of law firms boasting founding dates in the 1800s and beyond. For example they have solicitor Dorothy Turner with a qualifying date back in 1985. ...
Richmond Legal Ltd Review: The official site we link to above is www.richmondlegalltd.co.uk and at the moment the alternative www.richmondlegalltd.com does not show anything. The firm's website is https secure for entering your personal details in their contact forms. So for Richmond Legal to c...


DFA Law LLP Review: There are a few little touches around their site too that indicate a firm with a vested interest in their public perception. The English Welsh Law Society's website is actually the best we've seen amongst it's peers. and they were all much like these snippets above. A...


Catteralls Solicitors Review: That's surely a very good sign. class="infoquote "Catteralls Solicitors have been based in Wakefield, West Yorkshire for over 100 years."< div> Sadly many law firms use more marketing jargon on their websites rather than clear information about what makes them d...


Bilkus & Boyle Review: People are https: www.theguardian.com money 2021 jan 02 homebuyers-scams-stamp-duty-holiday-" handing millions of pounds over to fraudsters< a> simply because they thought the email telling them to suddenly pay their huge deposit into a totally different bank account - we...


AWH Solicitors Review: class="infoquote "We are a modern multi-service law firm based in Manchester and Blackburn, proudly providing award-winning legal services to clients nationwide."< div> This opening line from AWH solicitors does help put the mind at ease about it being a genuine l...


Avery Walters Solicitors Review: However the same maths process is often abused by newer, less-scrupulous firms. class="infoquote "We are an independent, Yorkshire-based firm of highly talented and approachable solicitors, delivering a wide range of legal services to businesses and individual clients ...


Aspire Licensing Review: In fact, an experienced accountant could cost much less yet be far more effective . They handle what would be considered legal matters, and the term 'advisors' is used. They are therefore not registered with the Law Society of England & Wales or the Solicitors Regulation Au...


Asghar & Co Ltd Review: A bold move for sure. You never know what these scammers are going to think of next though so just make sure to pay attention to the email addresses you send receive from and never discuss banking details over email. class="infoquote "Asghar & Co is made up of people...


APS Legal & Associates Review: However, putting everything we've written so far together - it may now be more apparent why we decided APS would be a good firm to both write about and include in the list of recommended firms on our network. There are hundreds of will writing service providers advertising o...


Apprise Legal Services Review: Now, it's practically 'common'. So just take care clicking. So are there any consumer reviews to go on? Certainly there are the usual testimonials on the company's website: class="infoquote "David made it easy to do, easy to explain to my Mother and my family and...


Allsop Durn Solicitors Review: A good mix of 'wiser heads' whilst still having some fresh blood in the mix. Flick through enough solicitors' sites and you'll start to think talking about fees is almost taboo. class="infoquote "With Close Communication And Attention To Detail, We Ensure That Our Lega...


Aina Khan Law Ltd Review: But it could also mean five solicitors with just 4 years experience each. We always like to have a range of specialists on our network for you to choose from. For example - out of a hundred typical law firm websites at least twenty of them will say they are 'one of...


Aconveyancing Ltd Review: Why do property firms have so much more negative public images than other types of legal service provider? Mostly because people don't particularly feel comfortable sharing their divorce or bankruptcy case progression. https: www.theguardian.com money 2017 jan 14 lost...


ABS Lawyers Ltd Review: If the firm you're researching is signed up to them - wonderful. The official website we link to is www.abslawyers.co.uk and at the moment www.abslawyers.com is owned by a completely different firm in the US. They also state qualification dates which is something that could...


5 Essex Court Review: We've also seen some understandable variants in searches such as "no.5 essex court" and "5 essex street" for example. Clearly 5 Essex Court are highly regarded by other professionals , but there are far fewer comments on the web by people who have actually used a barrister ...







Recommended Firms: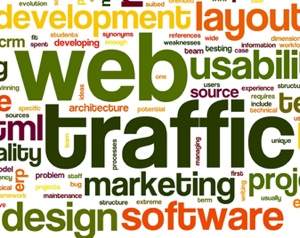 Social Media for Law Firms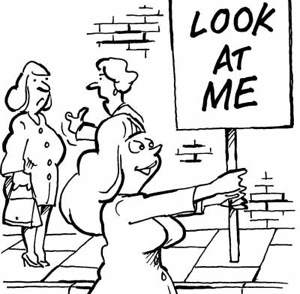 Referral Services for Law Firms
Lawyer Marketing Blog
RW Lynch
: He was below some hearth by the Caps marketing man. Lead Conversion is the most missed space at most regulation firms and it has the potential to avoid wasting you tens of 1000's of dollars this yr! Just this week. the ...

Boston Info Security
: And yet. there are still attorneys who have a look at their online strategy as a have to have as an alternative of a advertising machine. Phase your contacts by their relationship to your observe .i.e. Internet-based promoting ...

The Ethics Of Social Media Marketing
: In the long term. they need you. andga- millions such as you. to be energetic on Facebook so they can sell extra adverts and earn more money. So if you have not began with social media. start first with an attorney weblog. In ca ...

We
don't
believe the mantra
"Any publicity ...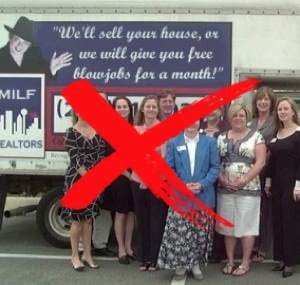 ... is good publicity"
.