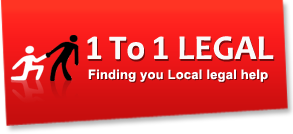 >> Looking for UK Law Firm Reviews <<

If you've come to this US version of our site by mistake and you're looking for help finding a law firm in the UK - then here are some great starting points. These are reviews of UK law firms:
White Collar Legal Review
: Their new job is merely to show you how to look up information on the CAB's website. We found a good selection on CheckaProfessional.com where White Collar Legal has a 10 10 rating from 16 reviews going back to April 2015. Okay, so the following is not my most objective o...
Thorpe Wilson Solicitors Review
: So what can we tell you about Thorpe Wilson Solicitors? Well you may have noticed that like many other firms, Thorpe Wilson make statements such as: class="infoquote "Specialists in the following fields: Wills and Probate, Immigration, Family Law, Employment, H...
Thompsons Solicitors Scotland Review
: If you want the NI office of this Thompsons, you'll need to go to www.thompsonssolicitors-ni.com ... All the good reviews are pretty much like the above - i.e. But a poll we ran a few years ago clearly indicated that, like us, the general public don't put much stock in testi...
The Johnson Partnership Review
: Again, when trying to search for their largest piece of coverage by Channel 4 entitled "Partners in Crime" - there is nothing but information about the far more recent David Walliams drama from the BBC that shares the same name. So coming back to what I said at the star...
Taylor Rose MW Solicitors Review
: It's just that for solicitors like Taylor Rose MW who handle a wide range of case types, you really need to dig in a read a bunch of them if you're going to get a clear picture. However, the individual ratings themselves were mostly 5 stars or 1 star. But this is true ...
Taborns Legal Business Review
: Just watch out for adverts Google slips in at the top as they allow advertisers to stuff matching keywords in sometimes. If you're a business person yourself , you've probably seen the numerous 'company furniture catalogues' that seems to list £200 chairs you know you can...
SBW Law Ltd Review
: etc. From a landline it will be charged at the regular landline rate. But just in case, we thought it was worth a mention. In all honesty, too much is made of establishment dates when it comes to legal services. It's just that in 2019 the company became "Limited". Both ...
RSR Law Ltd Review
: That along with the fact they switched their focus from the often-deemed-easier task of processing whiplash claims to dig into dismissal cases and contentious probate - meant we had to get in touch to see about getting them on board. RSR Law Ltd state they are industry ...
Redwood Collections Ltd Review
: a win for the actual client . class="infoquote "Unlike most debt collection agencies we retain a panel of highly-regarded solicitors and insolvency practitioners."< div> This is quite true and something to watch out for when seeking a debt company to help you. No ...
Penn Chambers Solicitors Review
: neither www.pennsolicitors.co.uk or www.penngroup.com are currently owned by the firm) it'd be a good idea to bookmark the correct site once you're on it if you plan to return.. On the subject of navigation though, please note that the official site is www.pennchambers.co....
OJ Solicitors Ltd Review
: Oana is a mature, experienced solicitor, holding law degrees in both Romania and Scotland, with over ten years of practice."< div>. This is something we've said repeatedly elsewhere. So having plenty of independent reviews to go through is always helpful. A last word to the ...
Murray Hay Solicitors Review
: you'll agree with us that the website actually reflects a sort of personality to the firm, rather than just being another professional looking website with links. Colum came to the firm after working in Hong Kong and having his own private practice in Wimbledon. On their sit...
MTA Personal Injury Solicitors LLP Review
: All staff are very helpful and patient." "MTA Personal Injury was outstanding ... They are trying to get your details in order to sell them on as a 'case lead' to less scrupulous claims companies. Clarity, communication, and results. Usually around 25%. The website we l...
Apprise Legal Services Review: That way you are more likely to find something that appeals to your specific needs and budget. Google sadly allows advertisers to stuff the searched-for keywords into adverts. Rather than being a general practice firm that happens to do Will Probate matters as well - Appris...


Meresbrook Pollard Solicitors Review: They set a high bar for themselves, which will say will be achieved because of their color="green "highly qualified and experienced professionals" < font> providing the color="green "highest quality service" < font> to the color="green "highest calibre" < font>. T...


McShanes Solicitors Review: Established in 1973, McShanes is one of the leading legal firms in Northern Ireland. No 'compensation calculators' or 'free iPad just for enquiring!' promotions with this firm. Fee quotations are focused not just on price, but on speed. He is responsible for litigation, crim...


Alexander JLO Solicitors Review: There are a few bits we want to highlight in case you missed them though: class="infoquote "We are proud to be members of Resolution ..." < div> Resolution is an organisation with thousands of legal professional members all dedicated to finding the best ways to ...


Leech & Co Review: There are so many variants and we didn't even scratch the surface. Why is all that relevant? To make the point that even with a firm's name that is quite unique there are often dozens of possible errors to be made. So when Leech & Co are writing blog articles entitled ...


Lawcomm Solicitors Review: On this firm's site however, there seems to be a genuine provision of pieces intended to help with titles such as "Will the New Shared Ownership Model Work?" and "New Residential Possession Proceedings Guidance". class="infoquote "A modern Law Firm. It's simply that s...


Lambertpugh LLP Solicitors Review: (No, that's not a real word.) Anyway, enough about their site. Beyond that, they offer a 'no completion, no fee' guarantee. All of them returned an error and some had not even been bought yet. The fact of the matter is, that we have as many firms on our panel that handle Wil...


Kudos Legal Ltd Review: class="infoquote "Our knowledge, experience and dedication means we are the best to fight your case and ensure the best possible outcome for you."< div> It's a big claim, but certainly if you've already been through a dozen other firm's websites today - you'll hav...
Serious Law LLP Review: class="infoquote "We are Serious Law LLP. A good mix of seasoned experience along with fresh minds and ideas. It's been some time since we've reviewed a firm that worked anything out of the old-fashioned 9am-5pm Mon-Fri blocks. Their staff pages do indeed have direct ...


Kings View Chambers Review: She also lectures in advocacy training for solicitors and police officers. Considering that variants such as www.kingschambers.com, www.kingsview.com and www.kingsview.co.uk are all owned by other firms as well, it's very advisable to bookmark the site just in case. This onl...


Kings Court Trust Ltd Review: In these days of Facebook and LinkedIn, an increasing number of people enjoy and feel more confident being able to know a little about the people or company they're going to call before doing so. Therefore it is probably best to bookmark the correct site once you're on it ju...


Joanna Connolly Solicitors Review: Whilst many firms offer no win no fee and 100% compensation guarantees for things such as personal injury - the same is not always offered for other case types. Make sure to ask and discuss in depth how and when the solicitor taking your case expects to get paid. If you...


Jarmans Solicitors Ltd Review: Even so far as responding to reviews on third party site. We would hope that most people will already realise that the age of a law firm's building, brand name or even staff is really neither here nor there. If you've been searching for a firm for a while now, you may have ...


Jackson Lees Solicitors Review: The number of staff has doubled, with nearly 300 people employed by the firm at the time of writing. In our original article on the firm, we commented that we were not big fans of the testimonial page which contained too many boiler-plate sounding comments, such as: ...


IWC Probate & Will Services Review: From regular wills and probate, to funeral plans, genealogy searches, power of attorney, contesting a will, and more. So, do we have any negative points to raise? Well, they could use a really good search function for the help articles rather than just the drop down category...


Ian Mallon Solicitors Review: Over the past 20+ years of working with law firms we've seen so many negative reviews for firms that were clearly unwarranted or simply about the wrong firm. Right now https: www.theguardian.com money 2020 feb 29 bank-scam-solicitors-email-hacked" people are losing millio...


R James Hutcheon Solicitors Review: There is an unbelievably huge number of personal injury firms out there. If you find a firm with a full page of information regarding how they handle your case type, then that's a good sign. class="infoquote "We provide an extended range of legal services in niche are...


HJA Solicitors Review: Another factor could be that Patrick Allen founded the firm in 1977 and still runs it 40+ years on . The official address is www.hja.net as detailed above. There does seem to have been a website at www.hodgejonesallen.co.uk at some point, and you may see it pop up in the se...


Helix Law Ltd Review: I would not hesitate to recommend them." "Avery approachable and helpful company - I called out of the blue to get some general advice and potentially line up some work with Helix Law. www.helix-law.com certainly redirects to the UK version, but www.helixlaw.com is owne...


Hampson Hughes Solicitors Review: So how else can you judge the merits of a firm? class="infoquote "Our experienced personal injury solicitors assists people who have been injured in non-fault accidents"< div> This claim can be checked quite easily. The official website is the one we link to www....


GloverPriest Solicitors Review: We offer you face-to-face appointments and also remote dealings with our superb staff." < div> Which is clearly good to know. Paying for a solicitor that is always too busy to talk to you is naturally infuriating. So make sure you've entered the name of the firm and it'...


Frank Rogers Law Ltd Review: Do Frank Rogers offer this? class="infoquote "Yes, we do, either by phone or, a Zoom video conference. Make sure to find out first if you qualify before really getting in to things with that firm. This should be stated clearly on their website with a time such as 15 mi...


Edward Hands & Lewis Solicitors Review: Of course, some solicitors are still in the technical dark-ages without even a website to showcase. and yes, I'm seeing the irony being tapped out in front of me ... Some have apps, busy Twitter feeds, and even Instagrams going on. It has great chunks of information, and it ...


Hammond Trotter Solicitors Review: So does this mean they are less capable? No. This is a shame and hopefully more people will search further for a wider range of comments: class="infoquote "I was looking at a long term driving ban but with Hammond and Trotters expert and professional advice was ab...


Driscoll Kingston Review: No really! That's like giving Pizza Hut 1 star for not serving the Chinese food you asked for. Not just glancing at the sideline star ratings. Be careful on other firm's sites where you'll see an * or words like 'joint' or 'combined' buried later on in the sentence. Drisco...


Davey Law Review: At the most basic level, people need to be able to write on social media "I've decided to use X because of Y." They need something to stand out to be able to convince others that they researched all the alternatives, but that particular thing sealed the deal. He has secured ...


CSL Law Ltd Review: There's not much they can do about that now. That brings us to navigation. If we see a lot of people using our internal search to seek a review article on a particular firm - we write one. Yet despite CSL Law having been on our network since 2014, no-one has asked....


CFG Law Review: And obviously we think a lot of the firm otherwise they wouldn't be on our network. Obviously we've linked to the main site www.cfglaw.co.uk but www.cfglaw.com goes no-where, which usually ends up with people trying their luck with other names. So, does that philosoph...


Briffa Legal Ltd Review: Roughly it's about half and half right now. "commercials". Everything from Prince's posthumous music, to Monster battles and Marvel Comics. With Briffa though, there's bucket loads. I skimmed through about a dozen and didn't see a single bit of sales-pitchery thrown it. We...


Barrister-Direct Limited Review: Barrister-Direct Limited has taken advantage of regulatory changes in the market, which allow Barristers to act for clients directly on a litigation basis. The aim of Barrister-Direct is to provide a modern, efficient and client centred approach to Personal Injury cases...


Balfour+Manson LLP Review: Plus, as an Aberdonian myself, my experience of Balfour Manson is not limited to the last few years I've been working with them. People will always look for free advice videos online, but those that do are usually only looking for that free advice. I'll bring it to a c...


AWH Solicitors Review: class="infoquote "We provide a free 15 minute initial consultation for all of our services except for immigration law. There is a whole host of accreditation logos stamped at the bottom of each page as well. This idea of a firm that does well with clients is backed u...


Avery Walters Solicitors Review: For example, Amanda Cuthbert qualified in 1993, David Cartwright in 2001, right up to Laura Stafford in 2017. We're quite picky and maybe take on one or two of them. If you read through them rather than just skipping through star ratings, you get a much better feel for the c...


Auto Logistic Solutions Ltd Review: Again you may want to call your currently provider and check if you have to be a certain distance from your home or if there is an extra fee relating to accident recovery. No press releases. No bake sales for charity covered in the local newspaper, etc. Remember though, that...


Atkinson Rose Solicitors LLP Review: However we don't see the same priority given to Employment issues for some reason. It also states his color="green "... real world business experience from a number of sectors" < font>, that he color="green "... Eventually our client settled for more than 3 times the am...


Ashworth Motoring Law Review: So you will be paying for your legal advice on this one with nearly every firm out there. So we recommend bookmarking the site once you're on it to save messing about later.. We've seen the searches, we've read the emails. Such is their expertise, that they are often ...


Asghar & Co Ltd Review: This means that solicitors still choosing to work under Legal Aid typically get paid a lot less than for cases with regular private paying clients. Asghar & Co first caught our eye as being a larger firm that still handled Legal Aid cases. One last noteable snippet f...


Allsop Durn Solicitors Review: The official website we link to above is www.allsopdurn.co.uk with www.allsopdurn.com not currently in use. You're able to look up case ranges, any other offices, staff details and more. allsop-durn) domains are unlikely to be common mistypes so there are no real security c...


Aina Khan Law Ltd Review: Sadly there weren't many independent reviews across the usual third party forums such as Google, Facebook, Yell, Trustpilot and Yelp. In fact, out of the 200+ review articles we've put out over the past 20+ years of working with law firms - we can safely say that Aina K...


ACS Accident Claims Scotland Review: We don't know who Spencer is or whether his opinion should be trusted. Now, obviously with general use keywords in the domain name, we did our usual checks. (Price isn't always the best deciding factor though.) They also promise to speak jargon free, provide exper...


5 Essex Court Review: However it's not uncommon for random adverts to appear under this or related keywords. You would take your case to a solicitor, they would run it, and they would hire a barrister to represent you. This naturally means a great opportunity to save both time and money: ...


33Legal Ltd Review: Or, basic narcissism. And you don't want a law firm with either issue. We did see a few niggly things and cliche words around, but nothing worth pointing out except for the huge number of websites the firm seem to be running. But if everyone is saying the same - what ca...







Recommended Firms: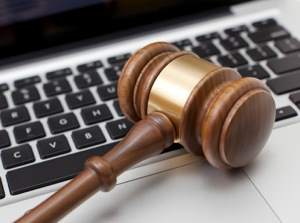 Social Media for Law Firms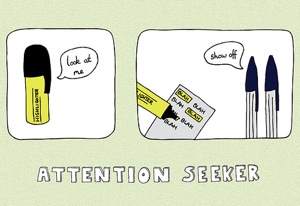 Referral Services for Law Firms
Lawyer Marketing Blog
RW Lynch
: The more activities you choose. the extra clients and income you'll herald. Creating Sales content material requires a unique mindset and method than creating Advertising content material. as a result of it will likely be deploye ...

Boston Info Security
: Your firm just isn't even a part of the discussion for people who are in search of an attorney that practices the kind of law they want. In order for any social media channel. web site. or other digital asset to perform properly. ...

The Ethics Of Social Media Marketing
: In accordance with an AP article. the lawyer believes the go well with is frivolous. Lawyer to lawyer discussions between firm members are healthy. Bear in mind. Facebook delivers advertisements and ideas for purely bu ...

We
don't
believe the mantra
"Any publicity ...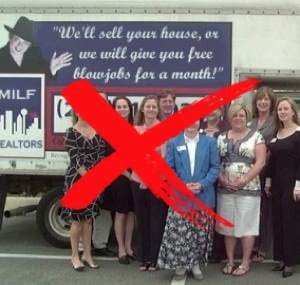 ... is good publicity"
.