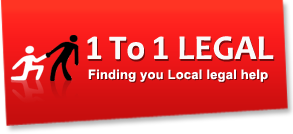 >> Looking for UK Law Firm Reviews <<

If you've come to this US version of our site by mistake and you're looking for help finding a law firm in the UK - then here are some great starting points. These are reviews of UK law firms:
White Collar Legal Review
: Enough to have seen plenty of veteran-but-desk-bound solicitors run rings round by younger legal professionals who practically live in the court room. site's owner is a private businessman, the website is a Limited company, and there isn't much readily available information ...
Thompsons Solicitors Scotland Review
: On it's own though, Scottish Thompsons is one of the largest specialist personal injury practices in the country with over 200 staff, including 11 partners and 10 solicitor advocates. Titles such as "Is it illegal to refuse those living with HIV a tattoo or other cosmetic tr...
The Johnson Partnership Review
: If you use our enquiry form on the right, you'll be shown solicitors based on your location for that very reason. We have members of staff who speak Spanish, Hindi, Urdu, Punjabi, Cantonese, French, Romanian, Swedish, and Polish."< div> The larger the firm, the more li...
Taylor Bracewell Review
: But all the same, we recommend that you bookmark the correct site once you know you are on it to save potential problems in the future.. Here at 1to1Legal, we always like to see a focus on the needs of the Elderly. They were listed in the http: www.thestar.co.uk business c...
Taylor Rose TTKW Solicitors Review
: They provide so much information on their site, plus offer lower cost setups if clients can do some of the paper work themselves. Their recent history is packed with more changes and growth than we typically report regarding our 100+ year established firms. This sort of thin...
SBW Law Ltd Review
: etc. Because you will never get a 170 year old solicitor handling your case. Some solicitors charge 25% of your compensation at the end of the case. There was also www.mysolicitorsays.com which wasn't working properly at the time we viewed it. All were written 3 months ago b...
IWC Probate & Will Services Review: Whilst owned there is no live website on either of them. class="infoquote "There are various of ways to contact us, including Telephone, Skype, Facebook, Twitter, Whatsapp, BBM, Mail, Webform or Email. Many firms hate review sites and we've covered a couple of firms w...


Robson & Co Solicitors Review: Those are the three that stood out and which we feel give you a good overview of how the company is set up and the type of people experience you can expect to be helping you out and backing you up. A word on browsing: we've noticed a lot of searches for "robinson ...


RJ Gill Solicitors Review: There is nothing odd or shifty about this though. RJ Gill Solicitors is a trading name of Gilgrescu Limited, but Gilgrescu doesn't really show up in the branding and there is no separate website for the base company. To quote their site: color="green "Funding your cla...


RG Solicitors Review: To be honest, when I first started flicking through the site, my personal assumption was that their content writer had watched a few YouTube videos on sales techniques and got carried away. However, having been through the site and chewed the information more thoroughly...


Qdos Legal Services Ltd Review: Such as their service to develop and critique contracts to try and prevent possible legal issues in the future whilst making legal obligations and limits clear between both businesses and consumers. A mouthful? Well, whether those contracts deal with employees, customers, su...


Murray Hay Solicitors Review: No seriously. The client reviews on their site reflect that sort of setup. Wills and probate, commercial and residential property, conveyancing, landlord and tenant issues, environmental law, motoring offences, debt recovery, employment law, business law, and loads more. The...


Meresbrook Pollard Solicitors Review: With the promise of the 30 minute free interview, the lofty goals they aspire to, the fact no-one seems to have anything negative to say about them, the fixed fees, and so on - we hope you'll agree that at least a phone call is in order to gauge for yourself how experience...


McShanes Solicitors Review: They talk about their ongoing training and development programmes to "maintain the highest standards at all times". Of course, we probably wouldn't have them on the network if they were so inclined. On the business side of things they deal with issues related to employm...


Marcus Andreen Business Law Review: Marcus Andreen is a solicitor for commercial and IT law. As a commercial lawyer with more than 20 years' experience providing legal support to companies and individuals - his clients are mainly fast-growing, successful businesses for the IT, telecoms, e-commerce and communic...


Mancini Legal Ltd Review: However, underneath these reviews Mancini Legal actively encourage you to check out third party reviews on sites such as Trust Pilot and Google. You may not know just how rare that is. The fee they would normally take gets given to charity instead. There's real clarity and...


MacLachlan Solicitors Ltd Review: class="infoquote "We are large enough to offer a full range of legal services to both individual and business clients, whilst retaining the personal touch valued by so many of our clients."< div> As you'll probably have noticed yourself, it's very common these d...


Leech & Co Review: Certainly as you can't have a web address containing an ampersand (&), any "& Co" firm will need to use the expanded 'leechandco' style. It would be a shame if public perception continues that way because there is no real benefit in choosing a 100-year-old firm versus...


Law In Cornwall Review: They can work on appropriate claims under a Conditional Fee Agreement, a.k.a. Based in Truro, they are near the Threemilestone Industrial Estate, with visitor parking nearby. They offer free initial consultations in cases where legal aid would normally have been availab...


Lambertpugh LLP Solicitors Review: She is a real asset to your company and undoubtedly is the main reason (if not the only!) that our purchase went through. Conveyancing these days can generally be handled via email, fax, telephone, post, etc. The fact of the matter is, that we have as many firms on our panel...


KTP Solicitors Review: That simply means that you will not have to pay anything up front, and should the case lose you will still have nothing to pay. That means no matter what happens during the case - the cost to you will not go up or down. Their fixed offices are based at Pontypridd and Br...


Kings View Chambers Review: Their focus is very much on defending people, but not just in criminal matters. As an experienced barrister you can be confident your case will be presented professionally."< div> The firm's website does have a news section with actual news in it (rather than sim...


Kings Court Trust Ltd Review: This has resulted in low consumer confidence, with http: www.chambersstudent.co.uk where-to-start newsletter alternative-business-structures" one poll< a> suggesting only 1% of people would choose to use an ABS over a regular high street solicitor. Normally, we're pr...


Joanna Connolly Solicitors Review: For example, when we checked their site it stated that during their firm's history they had: won 78% of cases, lost 2% of cases, had 20% of cases dropped, and recovered 75% of legal costs. They do not act for banks or lending institutions, allowing them a clear focus on one ...


Jefferies Solicitors Ltd Review: Jefferies have installed an online calculator on their website for people to see estimates of their potential compensation for things such as lost deposits, hire cars, hotel charges, plus the impact of more personal problems associated with delayed flights. They've also...


Jarmans Solicitors Ltd Review: Firms should not be forever stained for the actions of one bad staff member who was fired along time ago. The first is that the website didn't display well on older machines we tested. Whilst phrases such as "totally recommend", "great firm", and "exceeded expectations" are ...


Jackson Lees Solicitors Review: The legal issues they cover such as immigration, actions against the police, employment, family law, etc. They are absolutely the type of awards any forward thinking law firm should be aiming for. Anyway, you may think we're sounding a bit too positive (gushy?) about Ja...


Huneewoth Solicitors Review: We then head over to the firm's official website to compare. all for the name Raj Law. We check through 8000+ records in the Legal Ombudsman's complaints database. They also have a short list of typical case types they are willing to handle such as assault, benefit fraud, ab...


HJA Solicitors Review: Despite this, HJA https: www.hja.net events access-justice-pursuing-career-legal-aid " actively encourages< a> other lawyers to get involved. First off is the roots of the firm which started as duty solicitors at police stations in the poorest parts of London. Ever...


Helix Law Ltd Review: Both with firms trying to boost their own image, and with competitors trying to sabotage others. Again, this is rarer than you would think and another very positive point for Helix Law as a firm that goes beyond. A quick note on navigation because, as you can see, the...


Hartley Bain Solicitors Review: Your role can only result in success." Obviously from the wording this is a response to the question 'what did you think of the service' - however, requested testimonials should not be readily ignored. Wills & Probate - ensure your private affairs are in order. They al...


FamLegal Family Legal Solicitors Review: Their ethos is that as a family solicitor they are there not only to provide legal advice, but to provide support, and to help make things better, helping you and your former partner separate with dignity whilst looking after your most important asset - your children. The pr...


Edward Hands & Lewis Solicitors Review: Some statements are repeated, some are drawn out, and some seem superfluous - i.e. The www.ehlsolicitors.com version is currently not owned by the firm, and neither are the www.ehl.com or www.ehl.co.uk variants. They'll be the ones with lots to say ... But at the start of t...


DSL UK Debt Collection Review: and therefore quite worth it. Either they are not answering their phone, letters, or whatever. Subsequent to that would be their absconder tracing service. They cover Debt Collection, Credit Control, Door Knocking, and Tracing Absconders. Vague statements about the length of...


Hammond Trotter Solicitors Review: As Hammond Trotter continuously repeat on their site though - time is of the essence . A few points on navigation. The longer a motor offence runs on for, the less options become available. If there were really that many people getting away with things because of a te...


Driscoll Kingston Review: You don't even have to read them. There is still some confusion with 0845, 0300, 0333 and so on but we know of no network that charges for 0800 numbers any more. class="infoquote "We understand that the claims process can be overwhelming and stressful; Driscoll ...


Davey Law Review: The firm offer articles and blog posts. So much so, that I'm pretty sure all three are mentioned on every single page of their website. If you've read through any of the previous 49 pieces, you'll know that we just love getting the unique, modern, and fringe services b...


Countrywide Conveyancing Services Review: So without the aid of *small print, does that mean they are in fact the biggest? Well, whilst you may scoff at the source - https: en.wikipedia.org wiki Countrywide" Wikipedia agrees with them< a>. Something to show the extra expertise available.