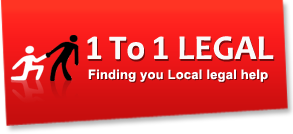 >> Looking for UK Law Firm Reviews <<

If you've come to this US version of our site by mistake and you're looking for help finding a law firm in the UK - then here are some great starting points. These are reviews of UK law firms:
White Collar Legal Review
: So what else can we compare instead? Whilst flicking through various law sites, you may have noticed some asking you to follow their Twitter feed or 'Like' them on Facebook. White Collar director Philip Nam's profile states his more than a dozen years of legal and admi...
Thorpe Wilson Solicitors Review
: So context is key. So how can you tell which might be more likely to deliver on those promises? One good resource is your area's Law Society website. The thing to watch out for is firms stating a wide range of specialities across different areas of law such as Divorce...
The Johnson Partnership Review
: Not even half the results reviews in the search results we saw were actually about The Johnson Partnership criminal defence firm based out of Nottingham. Unfortunately, there are quite a few "The Johnson Partnership"'s going about. Only as a scared client of course. Please f...
The Injury Solicitor Ltd Review
: If you've used our legal help search service before or read any of our articles on law firms, you'll know we like to detail a range of firms. Immediate reaction to The Injury Solicitor may be that it looks like any other personal injury firm. But these differences shoul...
Taborns Legal Business Review
: should bring up the correct website on search engines. Depending on your particular need one may be far more suited than the other. In fact, Taborns' setup had a very familiar ring to it. The price you might pay for a simple thing such as a business contract to be drawn up ...
Simons Rodkin Solicitors LLP Review
: How do you know which is best for you? How do you even know what to research in the first place? Obviously it's not possible for us to come up with a hundred or so legal issues each year to actually test each firm's services as a consumer. Naturally, the ones listed the...
Serious Law LLP Review
: A good mix of seasoned experience along with fresh minds and ideas. class="infoquote "We support you for as long as you need us. John Sherrington qualified in 1985, Timothy Walters in 1997, Jerard Knott in 2002, and right up to Rebecca Hilton in 2017. I felt that I wa...
SBW Law Ltd Review
: That brings us back to the earlier comment about subtle word differences. If you https: solicitors.lawsociety.org.uk office 622256 sbw-law-limited" check out the page< a> for any firm you'll be given a wealth of user-side data including alternative trading names of the ...
RSR Law Ltd Review
: If you research RSR Law Ltd you'll see that the company was started in March of 2013 which doesn't sound that old. The offered service seems identical to that promised on the main site, but with extra clarifications regarding things such as home visits where needed, that the...
Robin Somerville Direct Access Barrister Review
: With of course no mention of what the awards were for (it could have been Best Logo 2002) or what area they are considering the 'leading' firm of (it could be their own very small village). Direct Access for the public to barristers has been a hugely welcome change i...
Redwood Collections Ltd Review
: Luckily there are dozens to look over with third party sources: class="infoquote "We have used Redwood Collections on a few occasions and have found them to be very efficient and helpful. Our typical commission rate is 15% in most instances."< div> Another very ...
RD Costings Review
: we may be able to help you obtain compensation and assist you on the road to recovery."< div> In the whiplash claim example mentioned earlier - we would consider it quite unusual for a firm to take 25% of that compensation unless there were extremely difficult circumsta...
MGBe Legal Review: There are actual standards set that have to be achieved . class="infoquote "Our lawyers provide clear, simple solutions tailored to your needs."< div> Most law firms will have such statements on their website. Certainly you can usually find some comments from pre...


Penn Chambers Solicitors Review: Not just for the legal industry either. For all intents and purposes, long establishment claims are mainly a marketing ploy. If you look up the page for Penn Chambers on https: solicitors.lawsociety.org.uk office 547667 penn-chambers-limited" The Law Society website< a> y...


OJ Solicitors Ltd Review: However, that's not really that helpful. So a firm promising both does not necessarily mean a better outcome for you. However www.ojsolicitors.co.uk is owned by a different firm. For example we always ensure a good selection of solicitors, barristers, debt collection ag...


NV Legal Ltd Review: Considering the wide range of case types within the title of 'Personal Injury', it can be hard to think of firms that deal with such matters as 'specialists'. The website is https secure for entering your details on the contact form. You can end up having someone's secretary...


MTA Personal Injury Solicitors LLP Review: It also helps them hide who they really are to avoid complaints. We added one firm because of their exceptional opening hours including up to 8pm for weekday appointments in the evenings and alternate Sat Sun openings too. However, it should be available across their range o...


McEwan Fraser Legal Review: This includes Best Estate Agent Edinburgh and Scotland (AllAgents 2020) and Best Estate Agency in Scotland (Sunday Times), class="infoquote "We specialise in the sale of both residential and commercial properties."< div> Unfortunately when writing about firms in S...


Alexander JLO Solicitors Review: At the time of writing this, they only had a 3.8 star rating on Google which doesn't sound great. Alexander JLO Solicitors seem to be having a similar problem. I'm willing to bet AJLO's actual client wasn't so upset with them doing that. But here's an example of one negative...


Linkilaw Solicitors Review: But with a new branding setup, web address change, and expansion into more areas of corporate law - we thought it better to write a whole new piece rather than just update the old one. That's why people use now whether researching a product they want to buy or a company they...


Levins Solicitors Review: If you read the actual comments for a firm rather than just checking star ratings, you can usually tell the people with a genuine complaint versus those that just wanted things to have gone a bit quicker. There may therefore be some confusion amongst the Google reviews...


Leech & Co Review: The firm's website obviously states they've been helping clients for over 25 years . I'm sure you've seen many law firms quoting a heritage harking back to Victorian times. Hence my previous comments about 100-year-old firms simply being a marketing ploy to sound bette...


Lawcomm Solicitors Review: Another stated how they had been serving the local community for over a hundred years simply because they bought the building from a longer established firm. If you look up https: solicitors.lawsociety.org.uk organisation people 591051 lawcommercial-trading-limited?Solicit...


Kudos Legal Ltd Review: I just want to say a big thank you to Rafaad for helping me deal with my contract enquiry." - "big thanks to Rafaad for supporting me and dealing with everything so professionally! Kudos went above and beyond" - "... Some sections kept flicking into broken coding...


Kings View Chambers Review: Technically speaking if you remove the 's' from the https: part of the web URl in an old browser you'll see a site displayed, but obviously the 's' indicates a level of 'security' so that removal is at your own risk should you be faced with no other alternatives.. As men...


Kings Court Trust Ltd Review: They're what's called an Alternative Business Structure (ABS). Also even though the web address www.kingscourttrust.co.uk currently redirects to the main one, www.kingscourttrust.com does not. The Guardian newspaper lists KTC as one of their https: www.theguardian.com mone...


Joanna Connolly Solicitors Review: Whilst many firms offer no win no fee and 100% compensation guarantees for things such as personal injury - the same is not always offered for other case types. Joanna Connolly (LLB Hons) herself, is a Solicitor Advocate - qualified to represent clients as an advocate ...


Jarmans Solicitors Ltd Review: I never once had to chase her for information ..." &bullet; "... Unfortunately most solicitors are fond of vague and adjective-filled praise devoid of any useful information. It's almost as if they've all hired the same content writer. There are many things people can u...


IWC Probate & Will Services Review: This is great for the consumer and will help a lot when you're trying to compare one firm with another. However, we have seen comparison sites starting to pop up for legal services and don't recommend using those. We'll be expanding on 'why' in a later article. class...


R James Hutcheon Solicitors Review: It usually means they've added up the experience years of all the staff. For example, if you've been injured in a car accident resulting in whiplash that gave you pain for a couple of weeks - it's not as if one firm might get you £3,000 and another get you £10,000. If the fi...


HJA Solicitors Review: However it shouldn't be ignored as a result. I will point out that altruism is often more easily afforded by well established firms with a solid income. Even if youíre not sure that your circumstances warrant legal action, itís always worth discussing the matter with a membe...


Helix Law Ltd Review: Both with firms trying to boost their own image, and with competitors trying to sabotage others. Some may simply take comments made in emails letters the client has submitted - unsolicited. What are other people saying about the firm? Most people would agree that the t...


Hampson Hughes Solicitors Review: Whilst a solicitor may have several cases keeping his attention, the client is only focused on one and thinking about it far more regularly. class="infoquote "Our team of accident claim lawyers offer clear lines of communication at all times, so you wonít be left confu...


GloverPriest Solicitors Review: our lawyers have a wealth of experience in dealing with legal matters from start to finish." < div> That's one of the biggest concerns for people and something that will always incur negative reviews for a firm. Some firms decide to go further and tell you the staff memb...


Frank Rogers Law Ltd Review: His legal argument was accepted by the Magistrates & I was acquitted with a Costs Order made in my favour."< div> We've linked to the official site www.frankrogerslaw.co.uk above. This is limited to 30 minutes."< div> They also appear to have a genuine Blog section...


Fieldfisher LLP Review: However, there was a weird selection of negative comments spanning a one month period on one of the independent review sites. As there are no extra generic terms such as 'fieldfisher law' or 'fieldfisher legal' to cause confusion, and with most people being able to get the ...


Edward Hands & Lewis Solicitors Review: Whilst social media profiles are great for providing things like phone numbers, addresses, opening hours, etc. It has great chunks of information, and it has nicely laid out lists. In 2012 they received the Business of the Year Award for Loughborough. 2013 brought a Services...


Hammond Trotter Solicitors Review: The ones above are taken from the independent review sites. As Hammond Trotter continuously repeat on their site though - time is of the essence . If there were really that many people getting away with things because of a technicality then the laws would constantly be bein...


Driscoll Kingston Review: DK cover compensation claims and Wills Probate. So how do the consumer reviews stack up? Not great at the moment. I would like to thank you all for the good service." "Every question I asked was answered to my satisfaction, I cannot see any improvement needed." "....


DFA Law LLP Review: As you'll see, DFA Law have a wide range of experienced staff such as Peter Critchell and John Keeble who qualified as solicitors in 1985 and 1997 respectively. A last word from the DFA Law website which hopefully now sounds little more sincere after having checked th...
Ian Mallon Solicitors Review: Ian worked for a regional law firm in Dublin from 2002 until 2005, when he founded the Practice of Ian Mallon Solicitors ..."< div> The profiles go on to cover Martin McPolin (qualified in 2005), John Woods (2000), Stephen Doran (2001), and more showing a real snapshot ...


CSL Law Ltd Review: lacking an online presence. Reviews, information, and news articles on organisations such as the Charlotte School of Law, Colorado Senior Lobby, and even something called the Chinese Super League were popping up. If we see a lot of people using our internal search to seek a ...


CFG Law Review: Whilst taking out what is essentially a 'loan' at the start of your case might sound daunting, it is something we believe is a good idea. If you've tripped on a paving slab and scraped your knee, or if you only had a sore neck for a couple of days after a car accident - they...


Briffa Legal Ltd Review: It's rarely there and we make a point of mentioning it in their review along with a snapshot of the infamous "No.1 in the area! (*according to my mother)" billboard produced by a US realtor. But the firm's enthusiasm unashamedly spills out of their website anyway. However,...


AWH Solicitors Review: Whilst most scammers tend to target conveyancing firms, you never know what's around the corner.. Every solicitor that handles Personal Injury for example should never take any money up front or even if the case loses (the infamous no win, no fee) . When researching th...


Avery Walters Solicitors Review: For example, a firm that states 'founded in 1883' could simply have bought the brand name or have found some really tenous family links with one of their staff. So how can you tell the jargon from the actual promises and the quality firms from the bad? Well, there are ac...


Auto Logistic Solutions Ltd Review: Other than that, the site talks alot about https: www.get4sight.co.uk " their 4Sight app< a> which turns your phone into a dash cam. Again (and it's terrible that we're having to point this out but) many insurers put a surcharge in insurance policies for 'legal services',...


Asghar & Co Ltd Review: The official site we link to above is www.asgharandco.com and just to clarify - you can't have an ampersand in a web address so www.asghar&co.com will never exist. The case was a success." "would always answer calls nomatter how many times we needed reassuring or didn't...


APS Legal & Associates Review: It's, sadly, ridiculously easy. It states each of their associates is qualified to give advice, attends regular seminars, carries appropriate insurance cover, has been vetted by the CRB background check, and is a member of The Institute of Professional Will Writers. Either t...


Apprise Legal Services Review: They are meant to filter out trademarked terms, but not all firms register a trademark - let alone takes the time to enforce it with search engines. So are there any consumer reviews to go on? Certainly there are the usual testimonials on the company's website: c...


Allsop Durn Solicitors Review: The only issue would be perhaps mis-spelling the Alsop. We are pleased that most of our work comes from repeat clients which hopefully means we are doing something right."< div> These days people are very suspicious of testimonials on any company website. We geniunely, ...


Aina Khan Law Ltd Review: Again, www.ainakhan.co.uk was not in use. These are the same firm and both phrases should bring up the correct website www.ainakhanlaw.com on search engines. So maybe not a lot of people feel the urge to go online and share their feelings. Typically when we review a firm w...


Aconveyancing Ltd Review: So what can you use to judge the experience and merits of the hundreds of conveyancing firms available? class="infoquote "We are a specialist conveyancing firm and pride ourselves on offering you a highly professional, personal and efficient service at a competitive ...


5 Essex Court Review: Clearly 5 Essex Court are highly regarded by other professionals , but there are far fewer comments on the web by people who have actually used a barrister at this firm. Until recently, the public didn't have any say in this. We've linked to the official www.5essexcourt.co....


33Legal Ltd Review: It's basically people doing bland things in front of a camera for about 5-10 seconds. The issues are very personal so it typically doesn't occur to people to leave comments in the same way unless actually asked to do so by the solicitor. To their credit, they do make ...







Recommended Firms: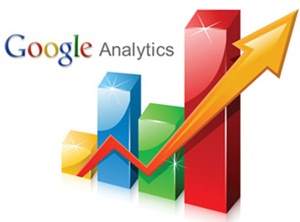 Social Media for Law Firms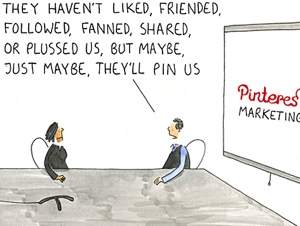 Referral Services for Law Firms
Lawyer Marketing Blog
RW Lynch
: Keep a working listing of your referral sources and thank them by internet hosting dinners or sending vacation items. . So rely to 10. choose the ideas you will pursue. and just do it. File a grievance and state that you ...

Boston Info Security
: In answering to those who pay your wage. present them with detailed metrics on how issues are going throughout all channels. In terms of web advertising you know that certain tactics and strategies might be simpler in a single in ...

The Ethics Of Social Media Marketing
: In accordance with an AP article. the lawyer believes the go well with is frivolous. Whether it's your blog or your whole observe built around a really particular market. it's clear there are major advantages to nurturing your ar ...

We
don't
believe the mantra
"Any publicity ...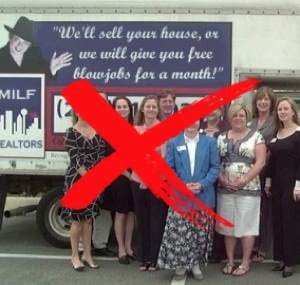 ... is good publicity"
.