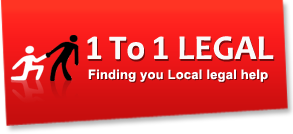 >> Looking for UK Law Firm Reviews <<

If you've come to this US version of our site by mistake and you're looking for help finding a law firm in the UK - then here are some great starting points. These are reviews of UK law firms:
White Collar Legal Review
: Their new job is merely to show you how to look up information on the CAB's website. Some firms definitely try too hard to be trendy whilst others almost regress, focusing on their 200+ year history and their founder Mr William Whittington-Smith-Smythe III. That's not an exa...
Thompsons Solicitors Scotland Review
: good communication and fast turnaround. The amount of negligence that caused either injury isn't actually as important when calculating damages. class="infoquote "We are committed to providing the highest standards of client care. class="infoquote "Whenever appr...
The Johnson Partnership Review
: Unfortunately, there are quite a few "The Johnson Partnership"'s going about. No, really. For example, a basic search on the firm's name brings up plenty of search engine results and Google displays star ratings next to ones that provide such options. There were ...
Taylor Bracewell Review
: Clearly, there is a general theme in TB's personal law department, which is always a good sign for focus and expertise. The Family Law department handles the usual divorce, separation, civil partnerships, injunctions, cohabitees, pre-marital agreements and so forth. Her...
Taylor Rose TTKW Solicitors Review
: But it will obviously depend on the search terms you used. However, the individual ratings themselves were mostly 5 stars or 1 star. Those definitely still exist. But this is true for a huge number of firms that handle property matters. Inviting them to join our panel...
RSR Law Ltd Review
: Google had only one review and whilst negative, it was one of those negative reviews that most people will probably ignore with an accusation that on calling the firm seeking a solicitor she got the impression RSR were "only out to benefit themselves". Almost 14,000 new case...
Robson & Co Solicitors Review
: Be sure you remember it right if you decide to search later. Unfortunately, unless it specifically says something like 'the providing guardian or guardians' - I think there will always be room to take it various ways. Make sure to speak with the person that will actually be ...
RJ Gill Solicitors Review
: On it's own, many people mistake the phrase no win, no fee as meaning there are no fees at all. But what do RJ Gill think their strong points are? There is no shortage of positive phrases such as "high quality legal advice" , "a no-nonsense approach" , "expert team ...
RG Solicitors Review
: Yes, there is a peppering of marketing jargon - but each phrase is given context somewhere. Yes, it happens. To be honest, when I first started flicking through the site, my personal assumption was that their content writer had watched a few YouTube videos on sales technique...
Qdos Legal Services Ltd Review
: For Qdos, it is not. Naturally, they believe that this experience working within the insurance industry, (particularly with legal expenses insurers), has given them an edge when it comes to understanding the insurers' key interests - i.e. But sites such as www.qdosconsulting...
Murray Hay Solicitors Review
: They hand the project over to some web designers who come back with a design that they believe looks very business-like, with a great menu, a few funky features, and every possible button or link anyone would ever expect to see on such a site. It's probably best just to ring...
Meresbrook Pollard Solicitors Review
: So this is a good start. color="green "We are based in West Yorkshire in the heart of the community and pride ourselves on being a local firm for local people." < font> This is another claim often made by firms. The two primary solicitors are Zahida Alam who qual...
McShanes Solicitors Review
: www.mcshane.co.uk and www.mcshane.com) too. Rory McShane has a QUB BA Diploma in Social Studies, is a solicitor in both Northern Ireland and the Republic of Ireland, has been President of Law Society in Northern Ireland, and is responsible for litigation, commercial pr...
Marcus Andreen Business Law Review
: As a commercial lawyer with more than 20 years' experience providing legal support to companies and individuals - his clients are mainly fast-growing, successful businesses for the IT, telecoms, e-commerce and communications sectors. Marcus Andreen's background in both ...
MacLachlan Solicitors Ltd Review
: we will be using your practice again."< div> What you might find odd is that there are zero reviews of the firm across the regular independent review sites such as Yell.com, Yelp, Facebook, Trustpilot, etc. Is an establishment date in the 1800s important? Not i...
Leech & Co Review
: We definitely throw a large wad of Kudos their way for bringing it up though. Our hope is that you join us on this journey."< div> . Google's lazy...
Law In Cornwall Review
: They can help with disputes between directors, intellectual property cases, partnership problems and shareholder disputes. Their solicitors have over 20 years experience in Personal Injury Claims. They offer family law services such as divorce, children and family case...
Lambertpugh LLP Solicitors Review
: I have said I never want to move again but if I do I will definitely come back to Lambert Pugh and will be recommending them to anyone else I know wanting to move. For either commercial or residential - you really need to get on the phone to discuss your needs and get a quot...
KTP Solicitors Review
: He is a member of the Miskin Court and Police Station Duty Solicitor Schemes, possessing a wide range of experience defending individuals facing criminal proceedings. So judging them on that would be quite unfair. As for internet navigation - the official site is the .c...
Kings View Chambers Review
: Whilst our modern Windows and Mac machines had no problems, and our phone's browsers displayed everything well - we did have trouble displaying some pages on our older Mac. But they can also get involved in Coroner's Inquests helping either the bereaved family or the profess...
Kings Court Trust Ltd Review
: We also would like to see some case examples. We see ourselves as a business that happens to offer legal services."< div> Around the web we see that the firm is generally reviewed well. Usually late at night on their tablet. As their Chief Executive said: class="i...
Joanna Connolly Solicitors Review
: They do not act for banks or lending institutions, allowing them a clear focus on one side of the fence. For example, a loan may prove to be unenforceable in the courts by a creditor if hidden commissions have been paid without your knowledge, payment protection insurance (P...
Jefferies Solicitors Ltd Review
: That means customers whose flights have been cancelled or delayed can claim up to 600 Euros from the airline. A recent article in http: www.legalfutures.co.uk associate-news jefferies-solicitors-launches-new-flight-delay-claim-service" LegalFutures.co.uk< a> detailed how ...
Jarmans Solicitors Ltd Review
: A 1 year old law firm might have a 30 year veteran on their team. If you've been searching for a firm for a while now, you may have noticed the number of practically mirror-image websites all stating how that firm is 'modern yet traditional', 'friendly yet professional', 'th...
Jackson Lees Solicitors Review
: has grown. However, even though they've adopted the new standard of using a secure site address (https: rather than just http: meaning a little padlock or green light should flicker up in your browser) we still highly recommend bookmarking the site when you go to it toda...
IWC Probate & Will Services Review
: Many of the people coming through the 1to1Legal website are on their phone searching for a legal professional to contact there and then. 2002 is a decent enough time for any firm to build up expertise, local contacts, and refine a system to be faster, more efficient and mor...
Huneewoth Solicitors Review
: They should also have a direct, company email address such as info@huneewothsolicitors.co.uk not ab41888998@hotmail.com With all of that checked out, we were only left with one aspect missing - history. We want to know how old the firm is, check out what they state ...
HJA Solicitors Review
: This one is from their main page: class="infoquote "Every solicitor in our London legal practice adopts a meticulous approach to their work, ensuring that your case is dealt with in a competent and capable manner. This 'big-ness' doesn't just apply to their onl...
CSL Law Ltd Review: If we see a lot of people using our internal search to seek a review article on a particular firm - we write one. Yet despite CSL Law having been on our network since 2014, no-one has asked. It's universally understood that people are more inclined to scour the web for ...


Helix Law Ltd Review: Some will directly ask customers to provide something in writing using a 'customer feedback questionnaire' after the case has finished. It's not a foolproof system and there are other ways to spot fake reviews which we'll be covering in a more in depth articled to be rolled ...


Hartley Bain Solicitors Review: Family Law - including divorce, civil partnership law, separation, cohabitation, financial matters, children etc. Their approach means that they are consistent in the standard of excellence they bring to their service and flexible enough to build into each relationship value...


GloverPriest Solicitors Review: However we did spot: class="infoquote "We give you peace of mind through a free 30 minute consultation, ensuring that we meet your exact requirements. We therefore absolutely recommend bookmarking the official site once you're on it and of course never discuss person...


FamLegal Family Legal Solicitors Review: The practice regularly features in the legal 500, and was honoured to be nominated as Best family law firm in the UK (lawyer monthly magazine in 2015). Where it is possible they always endeavour to help clients to resolve their issues away from court, by way of negotiation, ...


Edward Hands & Lewis Solicitors Review: I've already mentioned the About Us page and its in-depth history. A lot of new trendy names are popping as solicitor brands these days. We will deal with all incoming post promptly and respond within 3 days."< div> You can't get much clearer than that. EHL have done ...


DSL UK Debt Collection Review: information you would expect. They also offer a door knocking service. More importantly, with DSL's involvement, the structure is put in place to decrease the number of cases that even go to the debt collecting stage. This is for businesses who have lost touch with thei...


Hammond Trotter Solicitors Review: It's the same as shampoos which say '90% of users would recommend us!' only to have 'out of 20 people we asked this morning' in small print on the back. (*drink, drugs and fail to provide trials run from June 2018 to June 2019.)"< div> Winning actual trials is a much ha...


Driscoll Kingston Review: But the fact it's not simply a pile of extra sales pitches disguised as articles - speaks volumes. And just to be clear, it's not Driscoll AND Kingston. No really! That's like giving Pizza Hut 1 star for not serving the Chinese food you asked for. Solicitors tend to pick ...
SBW Law Ltd Review: etc. If in doubt you could always email the firm and ask for a callback. So whilst the company branding is just over a decade old, there are six decades worth of combined experience already in it. At the time of writing this, there were only 4 reviews on the Google site. So...


Davey Law Review: On top of that, www.daveylaw.com also takes you to a different company. From their family law page: color="green "When you need legal advice, we'll always be happy to help. At the most basic level, people need to be able to write on social media "I've decided to use X...


Countrywide Conveyancing Services Review: Of course, with a name like Countrywide Conveyancing Services there was never going to be a bunch of hidden extras like Will Writing or Tax Advice. We link to www.countrywide-conveyancing.co.uk from this page (www.countrywideconveyancing.co.uk is blank) but the main we...


CFG Law Review: There aren't a lot of indications as to why this firm decided to be different. (No really, a lot of firms do that.) If you go to the Managing Director, Alastair Fernie's, profile you'll read that he: class="infoquote "... Clients, their families, healthcare prof...


CBTRL Review: Early assessment allows the individual's and the third party's solicitors to have the facts and estimates about short term and long term effects as quickly as possible. They do this with a 'Rapid Response' promise of getting in touch within 24 hours, an over-the-phone 'Tria...


Briffa Legal Ltd Review: The Briffa Blog on the other hand is written by various members of staff who simply seem to want to comment, point out, or express their opinion about current intellectual property matters. Whatever you do, don't go to www.briffalaw.com (just don't) and the most common missp...


Brearleys Solicitors Review: It is not unusual for companies in any industry to create specialist or mini-sites. Not a national spread of locations if you're wanting someone local - but some comfort can always be taken simply in the size of a firm when trying to estimate the range of skills, resour...


BMD Law Solicitors Review: However, being originally from Liverpool, she came back to the city and set up a practice in a former coaching inn - The Lamb - a Grade II listed building in the heart of Wavertree Village. This caught the attention of local journalists who http: www.liverpool.ndo.co....


Blain Boland & Co Review: They have a few extra niche sites such as www.weareconveyancers.com and www.weareemploymentlawyers.com too, but none of them link to to the site you really need which is the one we link to. This may have a lot to do with their current owners. However, a fresh brand of...


Barrister-Direct Limited Review: Barrister-Direct Limited has taken advantage of regulatory changes in the market, which allow Barristers to act for clients directly on a litigation basis. The aim of Barrister-Direct is to provide a modern, efficient and client centred approach to Personal Injury cases...


Balfour+Manson LLP Review: In all honesty, having run YouTube channels for various firms in various industries - law firms will struggle to obtain actual clients from creating content on video sharing websites. The brand can almost be anthropomorphised, which is always a good indication of something m...


Auto Logistic Solutions Ltd Review: Replacement Vehicle< u> - as we've already mentioned, not every insurance policy provides this. Green Flag are currently running a TV ad campaign pointing out that this is not actually true of all recovery providers. We could imagine people carrying around insurance, ...


Atkinson Rose Solicitors LLP Review: When it comes to things like motor offences, criminal defense, bankruptcy, and so on - people are always seeking specialists. Some are directly relevant such as having worked in-house for British Airways as an advisor on employee matters or advising on contract matters at We...


Ashworth Motoring Law Review: You want someone who lives and breathes motoring law with all the know-how to "make it go away", as you keep putting it. But certainly stays away from the terminology that many people facing offence charges use - i.e. See the video embedded above or their YouTube channel for...


Ashmans Solicitors Review: It's that overall impression that's we're looking to convey rather than simply providing a list of facts. Ashmans Solicitors, however, is unique. However, they have a separate Notable Cases section which not only provides more information than a typical news feed - bu...


Amnesty Solicitors Ltd Review: However, there's a few things I really want to cover asap about Amnesty now they are officially on our network. But the reason I wanted to get this information in front of our site visitors sooner rather than later is not just because the firm themselves aren't making enoug...


ACS Accident Claims Scotland Review: Now, considering the burst of nationalism and patriotism that occurred not too long ago in the referendum where many Scottish firms moved their registered offices into England 'just in case' - don't assume that every Scottish company with an English registered address is a t...


33Legal Ltd Review: No really!) The majority of the text on any law firm's website is going to sound similar to the next. And you don't want a law firm with either issue. We did see a few niggly things and cliche words around, but nothing worth pointing out except for the huge number ...







Recommended Firms: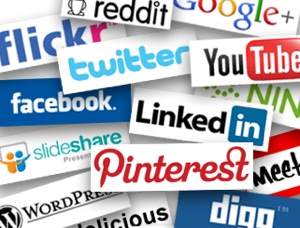 Social Media for Law Firms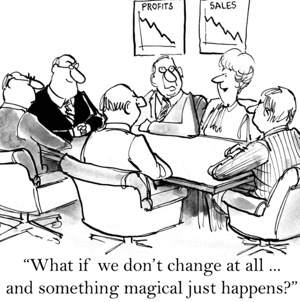 Referral Services for Law Firms
Lawyer Marketing Blog
RW Lynch
: The more activities you choose. the extra clients and income you'll herald. File a grievance and state that you will settle for a voucher or miles and they'll extra likely oblige. Although they am an out of doors suppli ...

Boston Info Security
: referral lawyer. former consumer. local counsel). And. data on the weblog was decided to have revealed confidential info. Familiarize your self with the matter before taking any media calls. It's essential to be capab ...

The Ethics Of Social Media Marketing
: In the long term. they need you. andga- millions such as you. to be energetic on Facebook so they can sell extra adverts and earn more money. Placing issues on social media after which neglecting to remain engaged is among the la ...

We
don't
believe the mantra
"Any publicity ...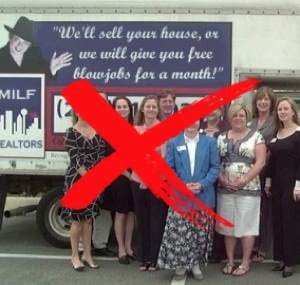 ... is good publicity"
.