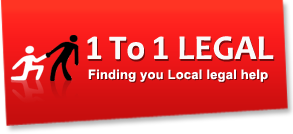 >> Looking for UK Law Firm Reviews <<

If you've come to this US version of our site by mistake and you're looking for help finding a law firm in the UK - then here are some great starting points. These are reviews of UK law firms:
Please check out the new
US Law Firm Reviews
section on our sister site.
ULA Solicitors Ltd Review
: We've been told it's an attempt to appear 'more human' - which we've no idea what that means. The official name is ULA Solicitors Ltd and if you see any mentions of Ullah Law Associates (U.L.A.) - that was the name of the firm prior to 2018. all came up with the same site. I...
Taylor Price Solicitors Review: Obviously we can't possibly try out the legal services of each firm we cover, but there are plenty of public review and rating forums out there already. It's not the age of the firm that's important, but the experience levels of the staff. One last cut from their website th...


Trust Inheritance Ltd Review: We've talked a lot before about specialists versus general practice firms. Unfortunately the temptation to utilise marketing language on any company's site always seems to be too much for them to pass up. A quick note on navigation as the firm uses two quite generic wor...


Trojan Solicitors Ltd Review: Most importantly, they also https: solicitors.lawsociety.org.uk office 617768 trojan-solicitors-ltd" provide a list of solicitors< a> within each firm along with their qualifying dates. Thanks to the creation of the internet and the resulting modern day marketing - ...


The Injury Solicitor Ltd Review: 100% compensation guaranteed, on the other hand, promises no part of you compensation will be taken. If you're ever in doubt, the various Law Society databases are a great resource. A few other bits and pieces stand out in The Injury Solicitor's offering. These days ...


Stenfield Solicitors Review: We've also seen anti-capitalist rants copy pasted across a dozen legal professional's review sections. In this instance Stenfield have solicitors on board that started their careers off in practically every decade over the past thirty years . A real mix of ages, gender...


Simons Rodkin Solicitors LLP Review: However, we also have experienced consultants in other areas of law."< div> Most firms will have some sales-pitch statement like this on their website about how great their lawyers are. How do you know which is best for you? How do you even know what to research in the ...


Springle & Co Solicitors Review: For example, Claire Springle qualified as a solicitor in 2001 so that's at least two decades of real experience under her metaphorical belt. At the time of writing we could not get any reviews to pop up on Google for Springle's clients. Not the totality of any plan. Not jus...


Simper Law Ltd Review: For some reason though, the legal industry still has the complete opposite mentality. (Something companies tend not to include in their own testimonial section!) Negative reviews can be a great way to spot general themes of complaint. class="infoquote "outstanding, ki...


The Search Bureau Review: So sadly there isn't a lot of independent comments floating around on the third party forums such as Google, Yelp, Yell, Trustpilot, etc. They've partnered with some of the leading industry firms such as Landmark Information Group who ensure conveyancers meet their...


Robin Somerville Direct Access Barrister Review: (Except for when it comes to conveyancing matters where people are always looking for a place to vent about delays.) Of course, there are plenty of testimonials provided on Robin's website: class="infoquote "Robin was brilliant in giving us clear expectations and guida...


Reynolds Macdonald Solicitors Review: class="infoquote "We are happy to have an initial discussion with you, with no obligation and no charge."< div> We would absolutely expect any firm handling litigation matters to offer this. Normally you will be asked to sign an insurance document to cover the cos...


Richmond Legal Ltd Review: The information provided user-side rivals anything we've seen from other Law Societies across the UK. At the time of writing there were actually no reviews available on the regular sites such as Google, Trustpilot, Yell, Yelp, etc. 'Jack of all trades, master of none' spring...


Reid Black Solicitors Review: The majority are all like this and very positive. We only started reviewing and writing about law firms in Northern Ireland about half a dozen years ago. This is very different from the SRA (Solicitors Regulation Authority) and we're putting together an article to explain t...


RD Costings Review: A quick note on navigation. It's not something most place high priority on getting. At the moment the bulk of fraud is aimed at property law firms. They are not the same thing. Lastly, when you search for the "rd costings" name on a search engine there is a company we...


Pump Court Chambers Review: There are dozens of types of cases where this is applicable and for most of them it will certainly be more time and cost efficient to use a Direct Access barrister whom you have chosen to work with yourself throughout the case. Also at the moment the majority of scams are ...


Penerley Lawyers Review: Although https: www.theatlantic.com magazine archive 2020 05 kill-the-office-dress-code 609070 " there is one firm< a> that has a ban on their employees wearing suits. Also the majority of scams facing solicitors right now https: www.theguardian.com money 2020 feb 29 ba...


Pacific Law Review: In fact there seems to be a very clear split in the industry, with one section of legal practices boasting about ancient founding dates back in the 1800s and their 'traditional' values. But sadly the confusion over 0345, 08000, 0808, 0871, etc. We've also seen dozens of nega...


OTS Solicitors Ltd Review: We once saw someone leave a negative review for a Criminal Law specialist for refusing to listen to them about their Divorce case. So not to be sneezed at. It is a good hallmark of establishment and an indication of adherence to good standards. One last word from the firm'...


NV Legal Ltd Review: But you never know what's going to happen next so always be aware of where your communications are coming from and that no law firm should ask you to submit bank details via email.. You can end up having someone's secretary as your only point of contact. Please note tho...


Milners Solicitors Review: But less people are inclined to rush to tell everyone about their horrible divorce, criminal trial, or bankruptcy proceedings. That may be confusing to use the word 'specialist' to describe both a firm that handles a single case range and one that covers a huge case ran...


Michael Leighton Jones Review: Alot of problems such as ' https: www.actionfraud.police.uk a-z-of-fraud phishing" phishing< a>' can happen if you type the wrong domain name into a web browser. There are also https: www.theguardian.com money 2021 jan 02 homebuyers-scams-stamp-duty-holiday-" many scams...


MGBe Legal Review: At 1to1Legal we like to research and review a wide variety firms. Someone who constantly updates themselves in the new legislation and guidelines. So it may be an idea to bookmark the site . Any lack of reviews for a law firm does not reflect on the company . class="...


Mckie Legal Review: class="infoquote "Insurance policy in place so nothing to pay win or lose*."< div> It therefore looks as though Mckie's solicitors offer both . We're not sure about the Wigan office the law society is still showing, but www.mckielegal.co.uk is the official websi...


McEwan Fraser Legal Review: But you'd be wrong. We tried it with a few of our own home addresses and the quotes were in the ball park. Neither of which would impress you enough to use their actual services would it? McEwan Fraser Legal on the other hand state very clearly underneath their Award-...


Mason Bullock Solicitors Review: That brings us to a quick note about navigation. If you ever want to look up the specialties or qualification dates of the solicitor you are thinking of using, there is usually that information on the firm's local Law Society website. Mason Bullock don't have a company-made ...


Linkilaw Solicitors Review: The new web address is www.linkilawsolicitors.com with www.linkilawsolicitors.co.uk redirecting you there. The site is https so should be secure for entering your personal information into their contact forms. Sadly there is a large chunk of business owners who wil...


Lindsays Solicitors Review: However we thought it could be very helpful to take you through a few of the reasons we chose to work with them. We've seen much worse though, such as a Criminal Law firm with a negative review for refusing to listen to someone about their divorce case. Most of the tim...


Levins Solicitors Review: class="infoquote "For over 30 years now we have continued to build our reputation and to provide legal services of the highest professional standard."< div> The firms website has a considerable number of pages. We're not too fond of people sharing their favourite...


KRS Estate Planning Ltd Review: At the time of writing this, there are still dozens of companies out there offering 'will writing services' at the most unbelievably basic level. Thanks to creation of the internet, law firms are able to select the case types they are good at and then find clients from...


Khan Law Review: Always make sure you're on the correct website and never discuss bank details or payments via email . . That can make them sound very different from the public reviews and they are of course only ever positive comments: class="infoquote "excellent at navigating me t...


Jacobs Law Solicitors Review: This firm is registered with https: solicitors.lawsociety.org.uk office 546047 jacobs-law-solicitors-ltd" The Law Society of England & Wales< a> which is the best we've seen with a huge amount of user-side data being shown. A good mix of seasoned and fresh, experi...


Howe + Co Solicitors Review: So with so many variants such as www.howeandco.com being available and www.howeandco.co.uk being owned by someone else - make sure you're on the right website and never discuss payments or bank details via email . class="infoquote "Howe + Co Solicitors are a leading L...


Hawkridge & Company Review: Because we spotted a few negative comments that were followed by Hawkridge & Co stating that person was not a client of theirs. This firm is signed to The Law Society of England & Wales which is great because https: solicitors.lawsociety.org.uk office 473274 hawkridge-co...


Fulton's Solicitors & Estate Agents Review: The biggest conveyancer in the UK which we reviewed last week has a Google rating of just 3.1 stars at the time of writing. "excuse after excuse blaming my own solicitor" . Why people fall for that, we don't know. However we've noticed some of them using more vague statemen...
HooperHyde Review: class="infoquote "worked tirelessly for me to win my case and I am extremely grateful" "really understands business risks" "has represented us in many cases including debt recovery, mediation, and litigation"< div> Those are snippets from testimonials on...


Fieldfisher LLP Review: One thing most people agree on is that seeing 'established in 1881' or some such ancient date proudly stamped across a firm's website - no longer provides much sway. Whether they are unbelievably niche in their target area of law or excel in a certain aspect such as custome...


Fair Result Ltd Review: That's where we saw that the firm was pretty new. The only issue with being a new firm is the lack of consumer reviews for people to flick through yet. It sounds absurd that people are falling for it. Typically it's only cases such as litigation where firms may do cons...


Education Law Service Ltd Review: But why do we even need such lawyers? Surely there are organisations, laws, and procedures already in place to look after children in a country like ours? class="infoquote "In our experience, some Local Authorities appear to have a default policy of refusing assessment...


Dylan Nair Solicitors Ltd Review: If you too have already been through dozens of websites today looking for a solicitor to help you with a legal matter, you may have noticed many firms all claiming to be 'modern', 'experts', 'experienced', and 'friendly'. A good mix of seasoned pros and fresh blood ...


DV Solicitors Review: We've even had a negative review for contributing to the UK's 'capitalist regime'. Not every case requires a solicitor at a huge law firm. They have a range of articles clearly meant to help out people with the basics. class="infoquote "People rely on us, and we pride...


DisrepairClaim.co.uk Review: The first means that if your case loses you have nothing to pay. 'No win, no fee' and '100% compensation' are two very different offers. class="infoquote "Are You Suffering With Damp, Mould And Other Repair Issues?"< div> DisrepairClaim.co.uk though are none of...


DFA Law LLP Review: You can always hang up and call them back on the phone number you know is definitely for the firm. DFA Law on the other hand has both a long establishment date and well-experienced staff on board: class="infoquote "We have specialist legal departments who each tackle...


CEL Solicitors Review: Even though those are both types of litigation case - the disparity between the number of firms willing to help for each is quite staggering class="infoquote "Everyone at CEL Solicitors is passionate about the law and will go above and beyond to exceed the needs of e...


Catteralls Solicitors Review: No seriously. Catteralls are signed up with The Law Society of England & Wales which is great because they have a fantastic website full of consumer information on firms. These are random snippets across a wide range of reviewers, most of whom decided that was the main fea...


Branch Austin McCormick LLP Review: That's just ... There was plenty of other things to like about Branch Austin McCormick which is why they've been added to our database of solicitors. Firms that handle a single case type call themselves 'specialists' giving the impression that firms handling a wider r...


BLZ Solicitors Review: For example, many immigration solicitors are in fact immgrants themselves or saw the struggles of family friends trying to come over to the UK. So to specialise in them most likely means they have a specialist knowledge they want to use or that they have a personal relatio...


Bilkus & Boyle Review: The forty years Bilkus Boyle quote is therefore very reasonable and an understandable sort of figure. Typically one side is always unhappy at how a sale has gone either due to timescale, delays with finance, things popping up during the search phase, and so on. Vice ...


Beers LLP Review: The only negative comment we saw was a complaint about a solicitor called 'Monty'. So how can you tell if a firm has a good amount of experience if the founding dates are not a good point of reference? Luckily in England & Wales the Law Society has an excellent website...


Aspire Licensing Review: a close relationship with all our local responsible authorities ensures any issues or representations received towards our applications can often be resolved through mediation and working in partnership with said responsible authorities."< div> Usually we point people ...


Argue & Co Legal Review: Litigation issues tend to follow the same pattern though and most Personal Injury firms will cover the majority of types. If this were a Family Fortunes game, the top answer as to why someone chose a firm would be ethusiasm. There isn't even a stand alone page of information...


APS Legal & Associates Review: class="infoquote "With over 500 Associates nationwide, all of our Associates and in-house staff are fully qualified in advising on will writing, Lasting Powers of Attorney, trusts as well as probate services."< div> This statement on the APS site lends credence ...


Antony Hodari Solicitors Review: You might also see claims such as 'combined experience of X years' which simply means all the staff's experience years added together. If we do discover it, we'll let you know. There shouldn't be too many problems though as the firm name is unique and doesn't use generic ter...


Aconveyancing Ltd Review: You may very well get a one year qualified solicitor taking your case at a 200 year old firm. On the face of it though, Aconveyancing very much seem to have the experience, client reputation, and goals they claim. Things moving slower than they'd want, or the client's feeli...


ABS Lawyers Ltd Review: There are other options provided by non-solicitor backed companies, or charities, either independent or goverment set up organisations. That doesn't mean we're just another directory with hundreds of high street firms competing for space on our pages. class="infoquote ...




Recommended Firms: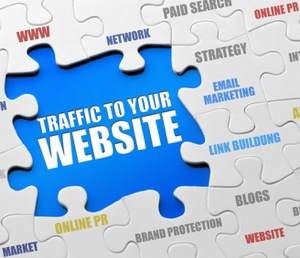 Social Media for Law Firms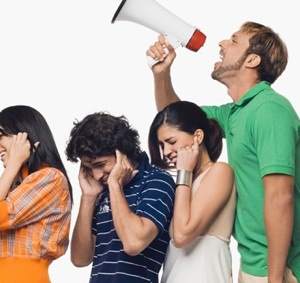 Referral Services for Law Firms
Lawyer Marketing Blog
RW Lynch
: Fresh content material on Authorized Advertising Reader by John Cunningham takes a look at the emergence of a brand new breed of regulation agency leader ' the law agency CEO. Keep a working listing of your referral sources and t ...

Boston Info Security
: In order for any social media channel. web site. or other digital asset to perform properly. you should be engaged in content advertising. In answering to those who pay your wage. present them with detailed metrics on how issues ...

The Ethics Of Social Media Marketing
: Legal professionals and law firms host. sponsor. attend. and converse at occasions. Chasing an uncovered area of interest in the law is not only worthwhile for you in creating business. but like uncovered state houses. ...

We
don't
believe the mantra
"Any publicity ...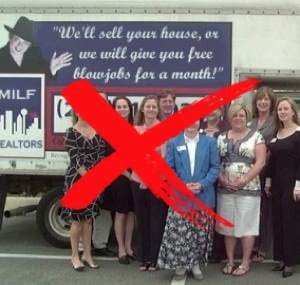 ... is good publicity"
.