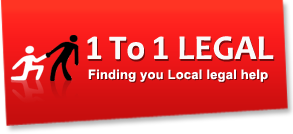 >> Looking for UK Law Firm Reviews <<

If you're looking for help finding a law firm in the UK - then here are some great starting points. These are reviews of UK law firms:
Please check out the new
US Law Firm Reviews
section on our sister site.
Waterstone Solicitors Review
: A new firm certainly does. According to their website, the firm covers a wide range of case types including Immigration, Asylum, Human Rights, Family & Children legal matters, Landlord Tenants Housing Disputes, Commercial Property, and Wills Probate. Whilst there are current...
Warwick Vesey Review
: However our last poll on the subject suggested the percentage of people willing to take notice of a company's own review page wasn't even in the double digits. We are heavily in favour of 'Team' sections on law firm's websites displaying a run down of the main staff yo...
Three Graces Legal Review
: His experience working in commercial legal insurance will likely have given valuable insight into how each side thinks during a case. Steven Davies qualified as a solicitor in 2009 whilst working at a practice in North Wales handling employment, commercial property, a...
Thompsons Solicitors Scotland Review
: The bad reviews however were the reverse - i.e. However, that site is only for England and Wales. Not just two weeks off with a stiff neck after a car accident. Thompsons' roots are somewhat unique. Most firms you'll have visited today will have had a large amount of sa...
Taylor Bracewell Review
: They promise to provide a costs quotation and a timescale at the outset of your case. Personal Law matters handled at the firm include conveyancing, will writing, probate, Asset Protection for the Elderly, Power of Attorney, plus Trust and Inheritance Tax Planning. A fe...
Taylor Rose MW Solicitors Review
: Not 2s, 3s or 4s. This leads to happy clients and repeat custom."< div> Those words from Taylor Rose MW are actually unusual. This means there are lots of different names and websites connected with the firm. Those definitely still exist. To that end we partner w...
Starck Uberoi Review
: However, Starck Uberoi had been on our network for almost two years without any indication people coming through wanted our input. That probably doesn't help you with your decision on whether to use the firm for legal services, but it just seemed too interesting not to menti...
Rogers Solicitors Review
: On the show Ciaran discusses the implications of some new Road Traffic Regulations for cyclists in Ireland. This issue of similar domain names and addresses is not unique to this firm. To do that fully for this firm would take an entirely separate article! As I mention...
Robson & Co Solicitors Review
: On their contact page, they list the email addresses and direct contact phone numbers of their main staff, solicitors and legal professionals. Hythe has gardening, horse riding, bowling, tennis, cricket, football, squash and sailing clubs. The common practice, as I'm s...
RJ Gill Solicitors Review
: At the moment it is a totally different company based overseas, but you never know. Robert Gill = R J Gill. Their Skelmersdale office lies just around the borders of both Merseyside and Lancashire, where we already offer plenty of other accident claim firms for people to cho...
RG Solicitors Review
: People still want their law firm to be professional, but they don't want them to be stuffy. Usually, there are a dozen or so statements printed on a page. Yes, it happens. The donations are shared by several charities including ActionAid, Age UK, British Red Cross, Christian...
Qdos Legal Services Ltd Review
: You may be tempted to take this the wrong way, but remember that as Qdos state a lot of their work comes from claims made through insurance policies for help with legal matters - a good resolution surely means both the insurer and the original client should be happy? O...
Parkview Solicitors Review
: As an experienced immigration practitioner he appears frequently at both first-tier and upper-tier Immigration Tribunals. As members of the Solicitors Association of Higher Court Advocates, Parkview Solicitors focus their aim on providing legal services to both individuals a...
Morgan Carter Solicitors Review
: Accidents at work are also governed by the 3 year rule and also must contain an element of actionable, provable and suffered injury. As with most personal injury cases, you should expect quite a thorough discussion for free before going ahead with any case too. We didn't sta...
Michael Rose & Baylis Review
: They mention this in a blog article on an inner page, but I don't think it would be too show-off-y to mention it nearer the front - if only to promote the idea and get more people involved. We did see that they are offering 'free conveyancing quotes' ... A quic...
Mercantile Barristers Review
: Also most genuine reviews make a reference such as 'Thank you Sandy, you were awesome and patient with us.' rather than just 'Excellent service. Just like my last point about Blogs, the person who took the time to write the content on the Mercantile Barrister website clearl...
Marcus Andreen Business Law Review
: Prior to that he worked in legal roles for Mobile Systems International Limited (MSI), and Synon.. Marcus Andreen is a solicitor for commercial and IT law. As a commercial lawyer with more than 20 years' experience providing legal support to companies and individuals - his c...
Mancini Legal Ltd Review
: It's only the firm's name that is old. I wholeheartedly recommend them..." "... About half way down the page on Wills, it states that they are part of Will Aid. So what do Mancini say on their site: class="infoquote "... All the staff currently employed at the firm ...
MacLachlan Solicitors Ltd Review
: For example, we often see firms stating they have 50, 100, or more "years of experience". and I'm Scottish. That's a bigger deal than you might think. they stick to what they know and are good at. we will be using your practice again."< div> What you might find...
LMD Law Review
: Although often self-described as a virtual law firm with most of their work conducted online and over the phone - they do offer meeting rooms by appointment. 17+ years at the time of writing this, and we've written a lot about law firms in that time as well. There are antiqu...
Mason Baggott & Garton Review
: Like a re-mortgage calculator - i.e. They have a family law department for things such as divorce and child custody. A knighthood handed down here and there? [Check]. She came back to finish her education in England, then undertook a Law Degree at Leeds University. The only ...
Law In Cornwall Review
: They are Truro-based Solicitors serving clients with legal advice, civil & commercial litigation across Cornwall. www.lawincornwall.co.uk was the web address we were provided by the firm and www.lawincornwall.com is owned by another firm. Their solicitors have over 20 ...
Lambertpugh LLP Solicitors Review
: The right firm will make all the difference and from what we've seen, Lambertpugh certainly talks the talk very well. Finally, they also cover Wills (Single or Joint), Probate, and Lasting Powers of Attorney (LPA). A large portion of the content is devoted to help artic...
McShanes Solicitors Review: They have also been awarded the Lexcel Practice Management Standard by the Law Society. Again, the first firm in Northern Ireland to achieve such. Certainly, the firm is very much focused on quality as you read through their website. Obviously trying www.mcshane&co.com ...


KTP Solicitors Review: Historically, they state that their criminal law department is "one of the oldest and most respected in the area" , including their motoring law department. As for their staff. We've never seen a negative reason so far. That's not to say that firms who don't state a sp...


Kent Traffic Law Review: I've been doing this for 20+ years now and in my professional (and unfortunately personal) experience I've found firms who sound like they want to emulate the infamous https: en.wikipedia.org wiki Nick_Freeman" Mr Loophole< a> are also often the least experienced. ...


Jefferies Solicitors Ltd Review: They point out that things such as depreciating value of the car, road tax increases, and so on are yet to be discovered. The main people to note would probably be Michael Jefferies (Managing Director), Nina Ramsden (Director), and Kathryn Harland (Personal Injury Solic...


Jackson Lees Group Review: The criminal law firm RM Broudie became "RM Broudie Jackson & Canter - The Justice Partnership". Obviously, it is now called Broudie Jackson Lees. The Jackson Lees Foundation is the firm's charitable arm to support disadvantaged groups within the local community. From t...


Hine Legal Ltd Review: surely? That's why we always recommend reading the reviews rather than just looking at stars. Most people want to hear the bad as well , and more specifically - the type or 'theme' of the bad. Most of the other solicitors on board also qualified as solicitors before the fir...


Hartley Bain Solicitors Review: This allows them to build an innovative and bespoke service to suit each relationship. They are also located near to Stratford Underground and Maryland station making them easily accessible from wherever you are travelling. They cover various case types for businesses a...


Go Complain Review: The problem was that we never spoke to someone with any experience in our legal issue, let alone an actual solicitor. After those three times, we demanded a refund from Which?. As we mentioned before, the parent company and registered law firm behind GoComplain's website is ...


Furse Sanders Review: I look for the odd word or phrase here and there, put some numbers together, and dig around page 13 of the search engine results to try and find the information not stated on their front page. Indeed my initial cursory flick through the website indicated just another typical...


FamLegal Family Legal Solicitors Review: The firm can help in complex financial situations and help track down assets. She was thorough and methodical in her approach and was very supportive throughout the court process. They offer all clients an initial low-cost advice session where the first hour of our tim...
Huneewoth Solicitors Review: We therefore went on a search for both names on the web. The case was in 2014, but the document states that Anupamah was working on behalf of Raj Law at the time. So, we started all over again. all for the name Raj Law. You can see Huneewoth's record http: solicitors....


Else Solicitors LLP Review: Not only was none of that true, but my initial assumption that the firm simply didn't know how to promote themselves was also turned on it's head when I realised that if they did actually boast about their accomplishments - they might actually put off small businesses and in...


DSL UK Debt Collection Review: We have spotted several variants on the web address that we list above. It is not uncommon for spammers, virus makers and phishers to use similarly named domains to confuse people. That's why we started getting barristers on board for direct access to save you time and money...


Countrywide Conveyancing Services Review: Well, I'll start off this article with something very positive to say ... So time for me to stop waffling and get on with it. We have staff coverage on weekdays for 14 hours per day."< div> Countrywide do display some consumer reviews on their website, but they are the...


Cubism Law Solicitors Review: ;) Here is one I liked though, and the type of salesiness (you know what I mean) people want to see: class="infoquote "Ensuring the right advice, to achieve the right outcome, at the right price."< div> Obviously, researching website variants will depend on which ...


Claims Funding UK Review: An example of this would be disengaging with your solicitor and or failing to assist your solicitor with the progression of your case."< div> This does not mean you can never switch solicitors. In special circumstances however the repayment of the loan and interest char...


CBTRL Review: When someone is in a car accident and has a sore neck, the temptation is to push on with only the "whiplash" neck injury as the thrust of the injury compensation claim. I consider myself trained and experienced. This is offered throughout the UK and Ireland. Getting treatmen...


Bromets Solicitors Review: Such as more than one review using the phrase "I would like to take this opportunity to thank you" and more than one review starting with an "just a short note to say thank you" opener. Admittedly, taking this firm onto the 1to1Legal network was an aberration from o...


Brearleys Solicitors Review: they must surely have been reasonably successful to have grown to that point.) Established locally in 1833, their current partners have apparently worked together for many years in West Yorkshire, providing legal services and helping clients throughout the area with bu...


Bradford & Son Solicitors Review: Again, I can't tell you how nice it is to read staff profiles that provide such concise and useful information. However they state an establishment date of 1885 and their two main partners have more than half a century of experience between them . I highly recommend B...


Boyd Rice Solicitors Ltd Review: To clarify, most company info sites state incorporation dates taken from Companies House. class="infoquote "Boyd Rice Solicitors is a long established Law Firm and has been providing legal advice to clients throughout Northern Ireland for over 30 years."< div> If you'...


BMD Law Solicitors Review: We also hope to hold regular open days in the gardens for the local residents and children, and to invite the local schools (Our Lady's and Wavertree C. (Many times we've seen the solicitor earn more money in legal fees than the client gets in compensation for actually being...


Blain Boland & Co Review: When it comes to law firms, describing one as "established" or "new" is a far more subjective game of semantics than you might think. In fact, quite the opposite. So once you're on it, we highly recommend bookmarking it to make sure you come back to the right place each time...


Barrister-Direct Limited Review: Then, should your claim actually go to Court, you will continue to be represented by the same people you've already been working with. You will not be passed on to a third party. Barrister-Direct have years of experience dealing with Personal Injury cases in Court and n...


Atkinson Rose Solicitors LLP Review: Atkinson Rose deal with Employment issues and are one of the many specialist firms we've sought out for the 1to1Legal network. Having a wide range of specific knowledge and plenty of experience seems to be paramount when dealing with your car, debts, and liberty. Some are di...


Ashworth Motoring Law Review: However, many people associate solicitors with high fees, and when faced with a £100 fine to make a penalty go away - they will often believe that using a solicitor will actually cost them more than simply admitting guilt and paying. We won't debate the sad state ...


Ashmans Solicitors Review: Each has it's own individual page stating relevant information and listing the types of issue that would fall under that categorisation - e.g. Yet the telegraph only quotes one source for comment in relation to defending people who have been accused of such crimes: cla...


Archways Solicitors Review: Not everyone makes the assumption that a firm set up a year ago might have more than two and a half decades of experience behind it. of notes, comparisons and explanations as we'll be going 'international'. The firm doesn't have much in the way of independent reviews i...


Amnesty Solicitors Ltd Review: This is what really sets us apart from any of our rivals, because we can assure all of our clients that we will start and finish their case ..." [sic]< div> I'm sure you'll agree that this is something substantial for them to inform and even boast about. Although bot...


Almond Solicitors Review: He has spent the bulk of his career specialising in personal injury law. They also state a proven track record in dealing with more complex cases, such as employment disputes or family law matters. For example, William O'Brien is a consultant solicitor for Almonds with...


Acumen Business Law Review: If not, I'm highly recommending you look past it. Consumers are not that gullible any more. However, it doesn't take much digging to see that Acumen really do have something unique set up. Most of the time they are quirks for the sake of quirkiness and often to the clie...


ACS Accident Claims Scotland Review: class="infoquote "Our solicitors only handle accident claims. We would investigate any accident, sort out ATE insurance (legal cost coverage), and various other things we thought were necessary before passing someone on. www.accidentclaimscotland.co.uk and www.acciden...




Recommended Firms: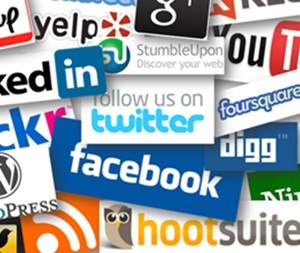 Social Media for Law Firms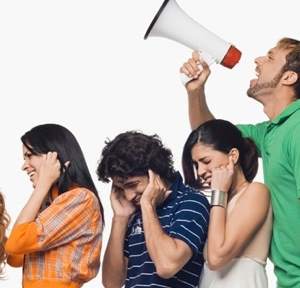 Referral Services for Law Firms
Lawyer Marketing Blog
Attorney Common Eric Holder Appears To Have Selective Empathy
: It includes step by step instructions to help you determine how a lot time to commit to enterprise improvement. to establish the most productive actions that may be achieved inside that time. and to assure observe-up. ...

Chicago Lawyer Images
: However they did begin using that web site for instance in their seminars of a "potential subject." Just minutes ago. they went back on-line to see if that picture gallery was still part of the legislation firm website in 2014-an ...

How Not To Use A Lawyer A Private Case Examine (Plus
: The airline must pay for alternate carriers. While this case is not being litigated in Canada. excessive-asset divorce scenarios like this one can happen wherever. regardless of where a couple resides. However. hey. if they do an ...

We
don't
believe the mantra
"Any publicity ...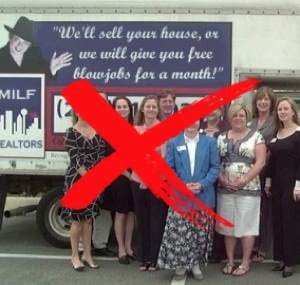 ... is good publicity"
.