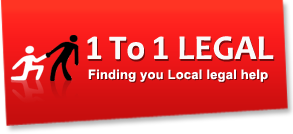 >> Looking for UK Law Firm Reviews <<

If you're looking for help finding a law firm in the UK - then here are some great starting points. These are reviews of UK law firms:
Ventura Law Ltd Review
: So if you bring a divorce case to a larger firm, they'll direct you to their family law specialist. But at least it's free from the regular clichés such as "we're modern but traditional" or "we're professional yet friendly" or "we're unique yet seem to say the exact same thi...
Thamina Solicitors Ltd Review
: Thamina qualified as a solicitor in 2011, and after gaining experience working at a local firm - she set up her own in 2014. So what about reviews? Well, the firm actually has a lot more reviews available online that you'd expect from a small firm only set up in 2014...
Shaw Gibbs LLP Review
: They provide integrated business debt advice and solutions across Hampshire, Wiltshire, Gloucestershire, and Northants. Hayley Simmons, another Insolvency Practitioner at Shaw Gibbs, qualified in 1998 and apparently enjoys getting involved in all aspects of insolvency and re...
Shaw and Co Solicitors Review
: As far as we know, there are no UK mobile networks left that charge for 0800 numbers. There are other things to watch out for generally when choosing a personal injury firm. The accident may have been a slip and fall in a supermarket, a restaurant or even livery stables."< d...
Hallmark Solicitors Review: There are some written articles too but the firm's site could do with a decent internal search function as the help articles are mixed in with general industry news. Fixed fees are very popular these days and most law firms are moving towards this model across the whole gamu...


Savants Advisory Ltd Review: Also if the staff member on the other end of the line recommends insolvency within 2 minutes of discussing your issues ... The site currently states his involvement in 550+ corporate insolvencies and the review of 750+ pension schemes. The indication is that their Pro Bono o...


Ross Coates Solicitors Review: Similarly the firm is no longer using the Harmony Law branding so www.harmonylaw.co.uk and www.harmonylaw.com don't even redirect to the main site. Although not to the ridiculous extent some firms go to such as detailing each solicitor's hobbies, favourite foods and pet's na...


Ropewalk Chambers Review: Ropewalk Chambers cover many case types as we mentioned before, but they actively promote their services for case titles such as clinical negligence, commercial law, employment law, personal injury, housing, planning and environmental, as well as property and chancery. ...


rhw Solicitors LLP Review: Honest!) We're not the only ones though. However, there are numerous https: www.rhw.co.uk news-guides-2 news-guides " guides< a> on the site with titles such as "Settlement Agreements - A quick guide", "The Hidden Pitfalls Of Do-It-Yourself Divorce", and "Lawful Mo...


Pointon & Co Solicitors Review: Unfortunately we were not able to find any reviews on the regular forums. Some are doing half day Saturdays. well, wrong. class="infoquote &bullet; "able to achieve a very quick result where previous solicitors had failed" &bullet; "I was kept up to date and Karen ...


PM Law Solicitors Review: Once you are positive you are on the correct site, I suggest bookmarking it to be sure though. . Therefore a firm like PMLaw with the expertise and experience to handle the most common business matters can actually be a better solution. Interestingly, PM have some pers...
Emerald Law Solicitors Review: But this firm is actually based in Liverpool, servicing England and Wales like any normal Liverpudlian law firm would. The hyphenated www.emerald-law.com and www.emerald-law.co.uk versions don't currently seem to be owned by anyone. . They say their lawyers specialise in no...


Nesbit Law Group LLP Review: Lastly, as we mentioned before, they put a lot of effort into assuaging the common fears of clients with their promotional wording. So don't be so darn cynical. With a win at the http: www.eclipselegal.co.uk news the-winners-eclipse-proclaim-personal-injury-awards " ...


Morgan Carter Solicitors Review: As with most personal injury cases, you should expect quite a thorough discussion for free before going ahead with any case too. - All calls and emails returned within 4 hours. If a firm does not promise you no win, no fee AND 100% compensation - then there is a goo...


Linkilaw Ltd Review: Most of the negative reviews in this instance were about working at the firm anyway. Or both. The number of things even a sole proprietor making little keychains out of bottlecaps at home has to do, is simply ridiculous. Linkilaw have three out of four - missing only the pho...


Mason Baggott & Garton Review: Rex Garton died at the age of 66, having been part of the practice since before one of the current partners was even born. Having created these write-ups for hundreds of companies over the years, our (and probably most other's) definition of an online tool is something that ...


Kuddus Solicitors Review: The exception to this rule is firms that handle a lot of conveyancing. For the solicitors at Kuddus, each solicitor is handling maybe 2-3 different genres of law. We also spotted that the news section hadn't had a new post since 2016. But they also have www.notarypubliclondo...


Integral Law Ltd Review: Either way, should you consider a firm that states 'established in 1881' to be a better firm than one that was only established in this century? Absolutely not. That can't help but be a good thing for any law office to have. If you've checked up on the Companies House...


HUMD Solicitors Review: Hammad Ajmal Khan qualified in 2010 and focuses on Employment Law, Family Law, Professional Negligence, Immigration and Personal Injury. This hopefully answers one of the more common questions we get asked. There were no cases logged with The Legal Ombudsman and a selec...


Herrmann Lawyers Review: We saw these on Google: class="infoquote "Dr Ryan Herrmann helped us with an unfair rates demand from a council. International firms should also cost less and save time. (In theory anyway.) Herrmann Lawyers is the first of these we've brought on board the network...


Graysons Solicitors Review: But as we're dealing with property matters, we absolutely recommend bookmarking the correct site once you know you're on it just to be sure. Often that means they are fake - i.e. Graysons is recommended in the Legal 500 2019 for its work in the areas of family, personal in...


Centenary Solicitors Review: So of course, the review is going to be pretty positive. We work with insurers to ensure that we minimise their indemnity spend in all areas."< div> When they're not pursuing compensation for injured parties, they're working to help insurers fight fraudulent or frivolo...


Bromets Solicitors Review: This is because most firms will get testimonials by asking people that have clearly been happy with the service to write a testimonial for them. www.bromets.co.uk goes nowhere. Certainly, we can't fault the decision to shorten that. Employment law through Bromets can be for ...


BES Legal Ltd Review: Just remember that if you get an email from your solicitor saying "Hey there friend, we've suddenly changed our bank details to XYZ so pleasing you to make payment to that now. class="infoquote "BES Legal Ltd is an approachable law firm that will take time to talk thi...


Berlad Graham LLP Review: That's definitely a first. Usually with these setups there is a central office with several solicitors that come into work each day at a desk then a couple of consultants on-the-side, as it were. At this point I'll apologise for the lengthy preamble, but I hope it has ...


Artington Legal Review: Each had a single 5 Star rating with no comments provided. These firms don't just handle your case and then wave goodbye. This helps to ensure people find their site easily - for example both www.artingtonlegal.com and www.artingtonlegal.co.uk redirect to the main site as ...


Alfred James & Co Solicitors LLP Review: (No really. You can try the regular places such as Google, TrustPilot, FreeIndex, Yellow Pages, and so on just in case more have been posted since. (We have been doing this for over 20 years.) However, the following article may sound very 'pro' rather than 'pro vs con...







Recommended Firms: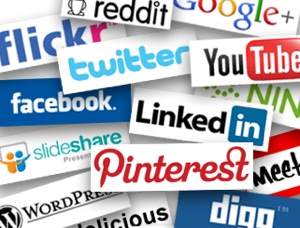 Social Media for Law Firms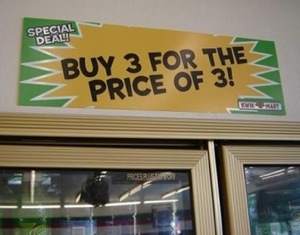 Referral Services for Law Firms
Lawyer Marketing Blog
Attorney Common Eric Holder Appears To Have Selective Empathy
: they call this your Legal professional Avatar. This e book will assist attorneys at massive and mid-sized companies to get immediate and practical outcomes from their restricted advertising and marketing time. by build ...

Chicago Lawyer Images
: You need to manage them - posting content. partaking with customers. and managing the firm's model. all while being mindful of the moral guidelines related to the practice of regulation. B2B corporations that blog not less than tw ...

How Not To Use A Lawyer A Private Case Examine (Plus
: Enter your e-mail handle to subscribe to this blog and receive notifications of new posts by e mail. The airline must pay for alternate carriers. Even the title most legislation firms give to publishing ' content advertising ' e ...

We
don't
believe the mantra
"Any publicity ...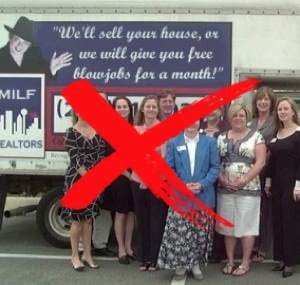 ... is good publicity"
.