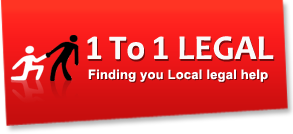 >> Looking for UK Law Firm Reviews <<

If you're looking for help finding a law firm in the UK - then here are some great starting points. These are reviews of UK law firms:
Waterstone Solicitors Review
: Especially when it comes to property matters and money moving around.. But neither that web address or the www.waterstonessolicitors.co.uk version is even owned right now. There are enough old people here at 1to1Legal to have required the aid of legal services on multiple oc...
Warwick Vesey Review
: Followed closely by: class="infoquote "Legal aid in the Magistrates is subject to a means test by the Government, if you pass itís free ... had nothing. We accept payment in full or in structured payments."< div> Legal Aid has been cut and cut and cut over the yea...
Ventura Law Ltd Review
: Some people may find it refreshing and some might just be put off. You can usually check up on a solicitor's specialities and time-served using The Law Society's website. class="infoquote "highly professional, highly knowledgeable, highly successful ... They also pro...
Three Graces Legal Review
: In our opinion it's practically impossible. When writing these review articles on firms, I rarely take the time to stop and read the blog posts and news articles. But as you can see, this is no start-up. We recycle paper, plastics and cardboard wherever possible. But if that...
Thamina Solicitors Ltd Review
: The official site is linked to above and is the .com version. Even if a clarification note were provided, it probably wouldn't help. So why are we mentioning it? Because people reading reviews are seeking in-depth and atypical information. This limited range is anoth...
Starck Uberoi Review
: Having qualified as a solicitor more than a decade ago, he has dealt with a wide variety of cases and represented clients in the Magistrates, Crown, and County Courts as well as the Court of Appeal. At the time of writing there were 29 reviews on Google and as if to cl...
Shaw Gibbs LLP Review
: Operating out of a specialised website @ http: www.shawgibbs-insolvency.co.uk www.shawgibbs-insolvency.co.uk< a> their usual clientele consists of company directors and private individuals who find their company, business, or themselves in difficulty. He is a Fellow...
Shaw and Co Solicitors Review
: It's only firms that state you will get 100% of your compensation that won't take a cut of your compensation at the end. and have 20 Years of Experience in Personal Injury Law"< div> Sadly, the marketing gurus have got to the legal industry and even though the majority ...
Savants Advisory Ltd Review
: Indeed there are mountains of smiley faces and exclamation marks for you to dig through. and try to provide a general objective overview of any company. They list their main services as Recovery Turnaround, Formal Insolvency Procedures, Personal Insolvency, Asset Traci...
Ross Coates Solicitors Review
: Although not to the ridiculous extent some firms go to such as detailing each solicitor's hobbies, favourite foods and pet's names. Of course, such mixups when you're talking about tens or even hundreds of thousands of pounds over a property is naturally going to cause horre...
Ropewalk Chambers Review
: Jayne Adams QC was the junior counsel when it started back in May 2001. They now have six conference rooms, a seminar theatre for over forty attendees, all with Wi-Fi and video-conferencing. Ropewalk Chambers is the latest to be included. Apparently a very unusual personal i...
Rogers Solicitors Review
: we mean it! We want to be able to offer the people of Ireland choice. Our careful selection process and 'picky' nature is only really apparent in the lower population countries we serve, such as Scotland with it's 5 million residents and the Republic of Ireland with 4....
rhw Solicitors LLP Review
: The name was abbreviated to rhw Solicitors in December 2002."< div> Ta-da. Even though they may have only become a limited company within the past decade, many firms can trace roots back much further depending on the original founders or even just a good merger: ...
Pointon & Co Solicitors Review
: So in our opinion, having to make an appointment vs firms that take walk-ins shouldn't be a deciding factor when choosing legal representation. The https: solicitors.lawsociety.org.uk office 509742 pointon-co-solicitors-limited" page for this firm< a> for example provides...
PM Law Solicitors Review
: Calculators like this are gimmicks designed to make the idea of claiming seem worthwhile by stating potential financial rewards. Smaller businesses having only a couple of legal matters a year at most - may find themselves feeling like second class clients. We've found that...
Parkview Solicitors Review
: As an experienced immigration practitioner he appears frequently at both first-tier and upper-tier Immigration Tribunals. It is often quite daunting talking to a solicitor, especially if you feel your case is something small or undeserving of any real court time. You could a...
Nesbit Law Group LLP Review
: Solicitors can be shaken from their pursuit of a case if it becomes clear that the insurer has good grounds, or simply the desire to drag a case out and therefore extend the claiming solicitor's costs. So don't be so darn cynical. With a win at the http: www.eclipsele...
Morgan Carter Solicitors Review
: The only difference we could really see was that the main site lists a Manchester phone number, whereas the alternative site lists an 0800 number. We got a little confused during our regular website checks though. However, these two terms and not interchangeable. Both ...
Michael Rose & Baylis Review
: If the firm can trace it's routes back a couple of hundred years (no matter how tenuously) they will boast about how great that is for clients with words such as 'experienced' and 'reliable'. These look a lot more genuine: class="infoquote "I've never had to deal wi...
Mercantile Barristers Review
: This could save you the headache, heartache and expense of avoidable litigation."< div> Unfortunately, there are no cold hard statistics to back this up yet. A good tip is to see how many other reviews a person has left. (No really!) class="infoquote "Barristers...
Kent Traffic Law Review: If you've used our site to find legal help in the past, you'll know we're very keen on specialists when it comes to things such as divorce, criminal law, medical negligence and motor offences. But Kent Traffic Law already have a wide range of explanation articles of their ...


Mancini Legal Ltd Review: However if you've spent the past few hours trying to decide on a solicitor, none of that is probably helping - because there are a lot of firms like that out there. So what do Mancini say on their site: class="infoquote "... Mancini clearly have confidence in their c...


LMD Law Review: All of which are overseas firms. Commercial Contracts, Shareholder Agreements, Partnership Deeds, Debt Recovery, Employment & Contractors, Data Protection, Intellectual Property, Website Legal Assistance, Developer Contracts and so on are all listed as legal matters they are...


Linkilaw Ltd Review: Titles such as "When Is The Right Time To Grow Your Business?", "Are Patents The Best Option For Startups?" and "What Venture Capitalists Will Ask Before They Invest". This does not apply to sites such as Linkilaw. They'll take a case description and then come back with quo...


Mason Baggott & Garton Review: They provide specialist elderly client advice, including Wills and Probate. Having created these write-ups for hundreds of companies over the years, our (and probably most other's) definition of an online tool is something that works automatically based on programming that c...


Kuddus Solicitors Review: class="infoquote "Our main areas of practice are Notary Public, Civil Litigation, Business, Property, Housing, Immigration, Employment and Family Law."< div> One question we get asked a lot is whether engaging a specialist firm is better than one in general prac...


Integral Law Ltd Review: Either way, should you consider a firm that states 'established in 1881' to be a better firm than one that was only established in this century? Absolutely not. These types of ancient establishment dates that are commonly touted on law firm websites are simply marketin...


HUMD Solicitors Review: The firm's site is currently at www.humdsolicitors.co.uk with www.humdsolicitors.com being owned by a different firm. We therefore recommend bookmarking the site and of course never discuss things such as bank details over the internet email. class="infoquote "If you...


Hine Legal Ltd Review: We didn't research all the other tlds or hyphenated versious. In all it was overwhelmingly positive though. These are three completely different firms so make sure you're looking for the correct one when researching information or reviews. Which brings us to today's revi...


Herrmann Lawyers Review: However, someone was clearly impressed with the effort Herrmann Lawyers put in to offer advice on a case they wouldn't even take. After 20 years in the legal industry, we're well aware that a lot of legal professionals won't even take a call before money is on the table. We...


Hallmark Solicitors Review: Why this area of law apparently requires a firm with such a single focus more-so than divorce, personal injury or will writing is debatable. You can then click on their names to see what case types they specialise in. So how do Hallmark stack up? class="infoquote "...


Graysons Solicitors Review: If you ever get a call from someone saying they're from the firm you are using but you don't recognise the person - ask to speak to someone you know there before giving over personal information or at least hang up and dial the phone number listed on the papers you have from...


Go Complain Review: This of means that if the third party does fail to respond, refuses to rectify a situation, or offers considerably less than the amount requested in monetary compensation - GC can take the next step of going to court. GoComplain then evaluate your claim, advise you of the ne...


Emerald Law Solicitors Review: If you have used this firm some time ago, you may be looking for an Oonagh Mary Millar, or Oonagh Murphy at the firm. Certainly, a lot of firms are stating single point of contact as a benefit of using them so hopefully that trend will become the standard. More importan...


Else Solicitors LLP Review: I dropped Adam a brief email. The discussions that followed were to the point, emails were turned around quickly, there was a clear 'chain of command' for decisions, and those decisions were made - not umm'ed and ahh'ed about for weeks. Not even a week later, someone el...


Cubism Law Solicitors Review: First some history. The firm's name comes from the artistic movement. As for the www.solicitorsurrey.co.uk website we covered in this piece, the opposite applies with www.solicitorsurrey.com not existing. I like seeing small firms access good help without have to 'sell...
Furse Sanders Review: But an actual heart-on-their-sleeves kind of firm where I didn't have to infer, uncover, or deduce anything. independent, national organisation of lawyers, such as solicitors, barristers, and chartered legal executives who provide specialist legal advice for older and vulner...


Claims Funding UK Review: Second, there is no legal requirement for your solicitor to tell the third party that you have taken out a settlement loan - but he will have to inform them should you want to claim back the fees interest charges on the loan. For example, www.claimsfunding.co.uk and www.clai...


Centenary Solicitors Review: It's a standard marketing statement many firms make. We work with insurers to ensure that we minimise their indemnity spend in all areas."< div> When they're not pursuing compensation for injured parties, they're working to help insurers fight fraudulent or frivolous c...


Bromets Solicitors Review: For example, reviews of the firm on Yellow Pages were incredibly poor. From Grade II offices in Tadcaster, and having been in operation for over 165 years - Bromets are a historic Yorkshire based solicitors practice, providing specialist advice in capital tax planning, trust...


Bradford & Son Solicitors Review: This is great for consumers who are getting much better deals service. Also the www.bradfordandson.com version doesn't seem to be owned by the firm so it is only the main "and" and ".co.uk" version for the official site we're linking to from this page. However they state an...


Boyd Rice Solicitors Ltd Review: We constantly advocate and advise firms to create such if they don't already have them, or to expand if they simply list a few names and phone numbers. Firms may have existed prior to that for hundreds of years. to try and find unsolicited or at least unfiltered reviews wi...


BES Legal Ltd Review: So what parts about the BES Legal site are different? class="infoquote "Since 2018, BES Legal LTD Solicitors has been under new management. (No really, we've seen some firms offering 'free iPads!' in exchange for filing a personal injury claim with them.) As with ...


Berlad Graham LLP Review: Consider it like voting for a local councillor you like personally, despite what you think of the party leader. A genuinely personal service, but backed with the resources of a larger firm. We'll make a quick note on navigation before finishing. For one, they can cover ...


Ashmans Solicitors Review: Organised crime costs the UK economy an estimated £24bn annually not to mention the human cost resulting from terrorism, people-smuggling, drug dealing and so on. Please note that whilst www.ashmanssolicitors.co.uk displays the exact same information as the .com, neith...


Artington Legal Review: There are solicitors listed including Alison Morjaria and Nigel Hirst who qualified as solicitors back in 1993 and 1994 respectively. Each had a single 5 Star rating with no comments provided. " "Our case was dealt with efficiently and punctually avoiding a long drawn...


Archways Solicitors Review: The official website we link to above is www.archwayssolicitors.com with none of the other main variants of www.archwayssolicitors.co.uk, www.archways.com or www.archways.co.uk being owned by the firm. Archways Law Legal Lawyers etc.) on this occasion we would strongly sugge...


Almond Solicitors Review: Now, they still have the Droylsden office - but seem to have strong focus on people attending and working with the main one in Salford. Unlike some law firms who pick a name based on what sounds good - the name "Almond Solicitors" actually comes from it's principal soli...


Alfred James & Co Solicitors LLP Review: For example they use several phrases to describe a case rather than use the case title: relationship breakdowns and property settlements (Divorce), death of a loved one (Probate), buying or selling a home (Conveyancing), and so on. Does that mean we're going to write a compl...


Acumen Business Law Review: Have Acumen Business Law found a happy medium between the two? Well, let's start here: class="infoquote "Acumen Business Law is an award winning, innovative and dynamic Law Firm, providing legal services in a way different to other law firms."< div> You'll see ...







Recommended Firms: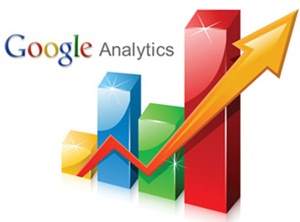 Social Media for Law Firms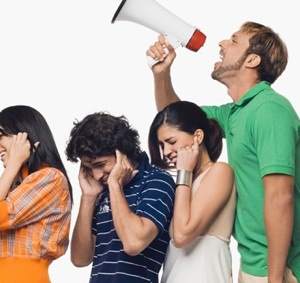 Referral Services for Law Firms
Lawyer Marketing Blog
Attorney Common Eric Holder Appears To Have Selective Empathy
: Kevin invests a lot of his time in social media; they might wager 30+ hours per week. Cloud legal apply administration software program provider Clio shared tips about the best way to safe these new units Santa left un ...

Chicago Lawyer Images
: At the moment. you are going to uncover the important online advertising instruments that each regulation agency must be using. Like any enterprise improvement effort. execution is key. Rhode Island elder lawyer Mark ...

How Not To Use A Lawyer A Private Case Examine (Plus
: If they had been a shopper. this would make them wonder why their lawyer couldn't cite a case in Ontario .or not less than Canada!). and then they might find one other lawyer. In lots of legislation companies. the one ...

We
don't
believe the mantra
"Any publicity ...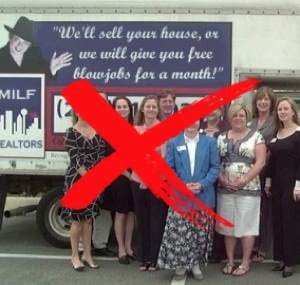 ... is good publicity"
.