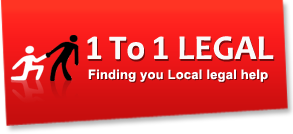 >> Looking for UK Law Firm Reviews <<

If you're looking for help finding a law firm in the UK - then here are some great starting points. These are reviews of UK law firms:
Waterstone Solicitors Review
: The website is clearly laid out, mobile-friendly, plenty of information, and they even have social media profiles on Facebook, Twitter, and LinkedIn. I know I repeat this a lot, but our aim here at 1to1Legal is to ensure people are not only aware of the different choices ava...
Warwick Vesey Review
: Followed closely by: class="infoquote "Legal aid in the Magistrates is subject to a means test by the Government, if you pass itís free ... Of course, any decent firm should provide you with all these warnings themselves.. The Law Society is a voluntary organisation le...
Ventura Law Ltd Review
: With such long hours, we can't begrudge them the weekend off. A quick note on navigation as off the bat we saw www.venturalaw.com was a completely different firm. The https: solicitors.lawsociety.org.uk office 450265 ventura-law-limited" page for this firm< a> shows...
Three Graces Legal Review
: So we also try to find firms with a wide case range that you can come back to time and time again. We recycle paper, plastics and cardboard wherever possible. If you've used the 1to1Legal network to find yourself legal assistance before, or if you've already read through a f...
Thamina Solicitors Ltd Review
: It's actually hailed as a useful Human Rights Forum. This limited range is another reason we like the firm. However we definitely want to point it out because it highlights the character of the person behind Thamina Solicitors. Choosing between 10 law firms that all seem t...
Shaw Gibbs LLP Review
: Shaw Gibbs team of licensed insolvency practitioners and experts will try to find you amicable solutions to problems. They provide integrated business debt advice and solutions across Hampshire, Wiltshire, Gloucestershire, and Northants. They have over 30 years' experience o...
Shaw and Co Solicitors Review
: The term 'Personal Injury' has been generalised over the past couple of decades and unfortunately it's difficult to tell whether a firm will actually take on your specific type of case at first glance. That's not a bad reflection on the firm itself. Some firms add up the ...
Savants Advisory Ltd Review
: You may see several sites related to a firm called Savant Ltd who specialise in IT setups to help businesses, but this is a completely different company. For most of the firms we review on this site, we have not used their services as an actual client. It's therefore ...
Ross Coates Solicitors Review
: Similarly the firm is no longer using the Harmony Law branding so www.harmonylaw.co.uk and www.harmonylaw.com don't even redirect to the main site. Although not to the ridiculous extent some firms go to such as detailing each solicitor's hobbies, favourite foods and pet's na...
Ropewalk Chambers Review
: This chambers had two Queens Counsel when we were checking through: Patrick Limb QC specialises in disease and personal injury including clinical negligence work. Obviously, not all the work required can be known ahead of time. For the benefits of such related to ...
Rogers Solicitors Review
: we mean it! We want to be able to offer the people of Ireland choice. They act for both private individuals and businesses mainly in litigation matters such as accident claims, business disputes, debt recovery, employment disputes, road traffic accidents, and so on. We check...
rhw Solicitors LLP Review
: Checking the Legal Ombudsman's database, again there is only one complaint registered against rhw and that's back in 2015 resulting in no action being taken against the firm. The company became Rodgers Horsley Whitemans. If you haven't read any of our other reviews before th...
Pointon & Co Solicitors Review
: The second part of that statement with both evening and weekend appointments possible is actually much rarer than you think . Tesco changed their representation twice and then admitted liability" < div> If you've already read through several law firm's websites today, y...
PM Law Solicitors Review
: For example, www.pmlaw.co.uk and www.pm-law.com do not exist, whilst www.pmlaw.com is a different law firm. Therefore a firm like PMLaw with the expertise and experience to handle the most common business matters can actually be a better solution. Interestingly, PM have...
Parkview Solicitors Review
: Including, and I quote, "text, phone, email, whatsApp etc." They offer Skype and Facetime too, but we've seen that before. A few extra common questions people tend to ask about a firm include - yes, they do free initial consultations. For example, you may have found thi...
Nesbit Law Group LLP Review
: So what are the down sides of Nesbits Law? First, their website is not currently mobile friendly. Asbestosis, Vibration White Finger, Industrial Deafness, Mesothelioma and so on are the well known resulting conditions from work environments in the UK - but that is not an exc...
Morgan Carter Solicitors Review
: (Unlike divorce, crime, or similar cases where the facts of the case usually make no difference as to whether it will be taken on.) In England and Wales you should expect any road or work accident claim to be handled with no fees up front and no fees at the end. Any sim...
Michael Rose & Baylis Review
: They really do have a mix, with one solicitor qualified in 2002 and another in 2018. Also, you can't have special characters so www.michaelrose&baylis.com will just confuse your browser. Is one better than the other? No. Not in the slightest. Why? Because a 30-year old fi...
Mercantile Barristers Review
: Even though it's been well over a decade since the law changed to allow people direct access to a barrister rather than going through a solicitor - for some reason the majority of people still are not aware. Originally you would have had to hire a solicitor who would then se...
Linkilaw Ltd Review
: Often they'll be placed to try and push down all the negative reviews. Someone stating 'Established 1880' means nothing really. What do they cover? Whilst Business Law probably sounds like a very focused case title, once the honeymoon period of "I'm going to start up ...
Mason Baggott & Garton Review
: Whenever I rang she was on the ball immediately ... John joined Mason Baggott and Garton in 1959, following in the footsteps of his father Harold. Assistant Solicitor Eve Clare Carlile, who worked at the firm in conveyancing, was removed from the Roll of Solicitors and fined...
Bromets Solicitors Review: Bromets testimonial page was not nearly as ridiculous as some we've come across, however there were a few odd bits. Usually, we accept applications only from firms that pass rigourous checks. The one we link to above does not have a counterpart - i.e. If the recommendations ...


Kuddus Solicitors Review: If you've tried some specialist firms and they are either very busy or very expensive - you can search for specialists within general practice firms with a wider range . The main site we link to above is www.kuddussolicitors.co.uk with www.kuddussolicitors.com redirecting t...


Kent Traffic Law Review: This obviously can save a considerable amount of time and money. law for the past ten years and one who's been doing nothing but motor offence cases over the same period - then we would consider that a "no-brainer" unless there were significant mitigating circumstances suc...


Integral Law Ltd Review: They will provide you with alternative trading names for the firm, other possible contact details, as well as the expertise and experience of each qualified staff member. Either nationally, by district, and sometimes by town. A 1-year established law office may have a...


HUMD Solicitors Review: For example, we work with a firm called Countrywide Conveyancing who handle thousands of property sales nationwide with hundreds of positive reviews . Their website was neat and concise lacking the extensive bragging that usually takes place. There's been a well-overdue mov...


Hine Legal Ltd Review: But it may still be a good idea to bookmark the correct site once you're on it just in case.. But no, there was no negative criticism that stood out in the public boards either. class="infoquote "We will listen, understand your position and be proactive; providing ...


Herrmann Lawyers Review: Recently we've been making an effort to find you good international firms. Unfortunately there are always going to be people struggling to remember how to spell www.herrmannlawyers.com, such as www.hermannlawyers.com or www.herrmanlawyers.com - not to mention substitut...


Hallmark Solicitors Review: Law firms have profits to make and hire the wrong marketing personnel from time to time just like any other business. If you do go ahead after your consultation, Hallmark state three payment structures are available. Fixed fees are very popular these days and most law f...


Graysons Solicitors Review: That's why we always recommend reading the reviews rather than relying on star ratings because we've honestly seen a criminal law specialist be given a one star rating for refusing to take on someone's divorce case. class="infoquote "We are proud of the fact th...


Emerald Law Solicitors Review: Their Industrial Disease team handle the staples of industrial actions, such as Noise Induce Hearing Loss, Vibration White Finger, Asbestosis, Occupational Asthma, Occupational Dermatitis, Cumulative Back Injury and so on. Aside from personal injury, they also want to h...


Centenary Solicitors Review: So is this a false statement? Not necessarily. We're linking to www.injury-lawyersuk.com which is owned and operated by Centenary Solicitors. At the time of writing, we have 81 firms on our network and it's been running for nearly 20 years. It's not as odd as it might...


Bradford & Son Solicitors Review: Richard Staton is the other Partner & Solicitor with 20 years' experience focusing on Commercial Litigation, Property Matters and Personal Injury. The staff profiles are concise and the staff themselves are all well experienced with their own skill-sets and specialities. T...
Boyd Rice Solicitors Ltd Review: We constantly advocate and advise firms to create such if they don't already have them, or to expand if they simply list a few names and phone numbers. Instead we're going to finish with a link to an article on BoydRice's http: www.ardscc.co.uk ?p=3677" sponsorship of the...


BES Legal Ltd Review: They didn't even say what time of day or even day of the week they were trying to call. Please make sure you search for "BES Legal Ltd" and not just "BES Ltd" though as the latter brings up links to reviews about other firms such as BES Utilities. For many sites you cou...


Berlad Graham LLP Review: But if you click through to Tuyyabah's profile page on the Berlad Graham website - the firm does list their own main reception contact details at the top of the page. But really, the tone and attitude of the person answering the phone - even if just the receptionist - can m...


Artington Legal Review: We've tried to avoid doing so since our poll last year came back that only 18% of people actually trusted testimonial comments on a company's website. The first is the standard high street law firm that has existed for centuries. The second is the sepecialist firm such ...


Archways Solicitors Review: of notes, comparisons and explanations as we'll be going 'international'. We will reply in the document or may reply by email depending on circumstances. Archways Law Legal Lawyers etc.) on this occasion we would strongly suggest bookmarking the site if you plan on going bac...


Alfred James & Co Solicitors LLP Review: This is obviously a personal opinion but one which we've written articles about. For example they use several phrases to describe a case rather than use the case title: relationship breakdowns and property settlements (Divorce), death of a loved one (Probate), buying or sell...







Recommended Firms: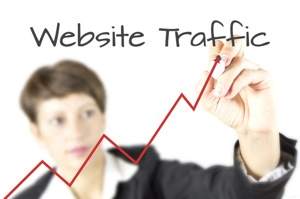 Social Media for Law Firms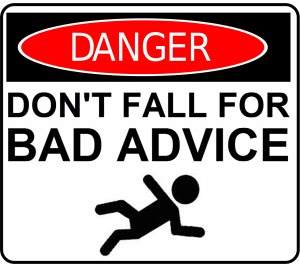 Referral Services for Law Firms
Lawyer Marketing Blog
Attorney Common Eric Holder Appears To Have Selective Empathy
: You may be taught the how-to. how-not-to and the latest classes in social networking participation. One of the important jobs of your firm branded social accounts is to behave as a beacon of stories and content in your lawyers. ...

Chicago Lawyer Images
: At the moment. you are going to uncover the important online advertising instruments that each regulation agency must be using. You need to manage them - posting content. partaking with customers. and managing the firm's model. a ...

How Not To Use A Lawyer A Private Case Examine (Plus
: Their purpose is that can assist you use the Web to attract extra clients. earn more money. be simpler. and have more enjoyable. Cloud follow administration software company Clio shared a cool infographic that represents what thei ...

We
don't
believe the mantra
"Any publicity ...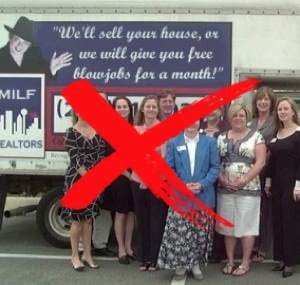 ... is good publicity"
.