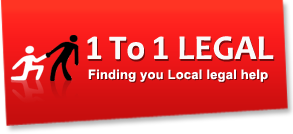 >> Looking for UK Law Firm Reviews <<

If you're looking for help finding a law firm in the UK - then here are some great starting points. These are reviews of UK law firms:
Ventura Law Ltd Review
: Conversely you'll see a lot of exclamation marks and allcaps in reviews for Personal Injury firms. We didn't see any mention of opening hours on the firm's website. So if you bring a divorce case to a larger firm, they'll direct you to their family law specialist. Howev...
Thamina Solicitors Ltd Review
: Please note, however, that Mrs Universe is nothing like the much-maligned Miss Universe. None of this is mentioned anywhere on the firm's official website. However it doesn't provide much to help you distinguish Thamina Solicitors from the majority of other firms ...
Shaw Gibbs LLP Review
: Hayley Simmons, another Insolvency Practitioner at Shaw Gibbs, qualified in 1998 and apparently enjoys getting involved in all aspects of insolvency and recovery work - specialising in Members Voluntary Liquidations. Solicitors, accountants and other professionals refer peop...
Savants Advisory Ltd Review: Also if the staff member on the other end of the line recommends insolvency within 2 minutes of discussing your issues ... The indication is that their Pro Bono offerings are mostly applied to charity and non-profit organisations rather than simply for those that can't affor...


Shaw and Co Solicitors Review: There's still a lot of confusion out there with 0800, 08000, 0808, 0300, 0845, 0871 and so on. Even the "About Us" page was a mirror image of the front page rather than a history of the firm or details about what makes them different. Today's piece is on a Personal Injury s...


Ropewalk Chambers Review: Apparently a very unusual personal injury case which will undoubtedly shape decisions regarding personal injury actions involving fraud for some time to come. The chambers themselves underwent extensive refurbishment in 2010 to improve client facilities. Each chambers h...


rhw Solicitors LLP Review: rhw Solicitors Ltd is based in Guildford, Surrey and if you do a quick search on the name you'll see it was set up back in 2009. They have a blog, but most law firm blogs are of little interest to members of the general public with lives to live. rhw Solicitors a...


Pointon & Co Solicitors Review: So as mentioned, Pointon & Co's offering to work around your schedule is no small thing. Some firms have started stating their favourite foods, colours and pet's names though which isn't really what we're suggesting or recommend. People these days want to know more abo...


PM Law Solicitors Review: The PM stands for Proddow Mackay, which is a perfectly good name. Calculators like this are gimmicks designed to make the idea of claiming seem worthwhile by stating potential financial rewards. The Sheffield office didn't actually open until 1998, and apparently was not eve...


Nesbit Law Group LLP Review: Located in Birmingham, London, Liverpool and Bury, their staff speak a range of languages with dedicated teams for various types of case such as Road Traffic Accidents, Industrial Disease and PTSD. That's not unusual for a solicitor, but when a firm claims to "utilise the b...


Morgan Carter Solicitors Review: To that end, if you have been involved in an accident, they say they will instruct independent engineers to value the damage to your vehicle, arrange a replacement, securely store your damaged vehicle and more whilst also handling your case for the vehicle damage numbers, th...


Linkilaw Ltd Review: The number of things even a sole proprietor making little keychains out of bottlecaps at home has to do, is simply ridiculous. Often they'll be placed to try and push down all the negative reviews. They do not waste their clientís time with what they donít need, they know th...


Kuddus Solicitors Review: But often some stuff in plain sight might not be as noticeable as you think. Kept fully informed throughout my personal injury claim." "Kuddus is a very professional organisation."< div> As usual, the testimonials on the firm's website are glowing - just not the mo...
Ross Coates Solicitors Review: It relies on government organisations having the right information, third party search firms doing their job well, clear communication from the other side's solicitors, and the third parties not changing their minds every two seconds. Buying and selling a home is stressful a...


Integral Law Ltd Review: Criminal Law, Divorce, Estate Planning and Property matters are all areas where potential clients would typically rather have a single-case-focused firm handling their matter. Obviously this brings up the question of 'company establishment dates'. So if there is no webs...


HUMD Solicitors Review: We would like to see more information about opening hours though. The firm's site is currently at www.humdsolicitors.co.uk with www.humdsolicitors.com being owned by a different firm. At the time of writing their staff included Shaheen Haji who qualified in 2005 and s...


Herrmann Lawyers Review: . Recently we've been making an effort to find you good international firms. [He] has spent thousands of pounds to remove the rubbish in the area, which includes private skip hire, CCTV and painters to clear graffiti."< div> Herrmann Lawyers states a focus on Employment...


Hallmark Solicitors Review: Unlike private individuals who will go to see a solicitor rarely to sort out one issue at a time - e.g. There are some written articles too but the firm's site could do with a decent internal search function as the help articles are mixed in with general industry news....


Graysons Solicitors Review: But as we're dealing with property matters, we absolutely recommend bookmarking the correct site once you know you're on it just to be sure. All of them. We are still seeing stories of people falling for bank detail scams during property sales. Often that means they are fa...


Emerald Law Solicitors Review: They state their main areas are personal injury, commercial property, debt recovery, employment law and medical negligence. Their Industrial Disease team handle the staples of industrial actions, such as Noise Induce Hearing Loss, Vibration White Finger, Asbestosis, Occupati...


Centenary Solicitors Review: class="infoquote "Our Personal Injury Solicitors have over 20 years experience in handling Personal Injury Claims on behalf of clients who have suffered minor Whiplash injuries to life changing injuries such as Brain Damage and Paralysis."< div> This is a much b...


BES Legal Ltd Review: Lastly, the firm has grown considerably creating new offices in neighbouring areas. We only saw one negative review amongst the regular boards which said they couldn't get through to the firm on the phone. That was all the information they gave though. I called and had a ...


Berlad Graham LLP Review: We've seen everything from favourite colours and hobbies to pets and dress sense stated in an attempt to warm you to their staff selection. Sadly there are still thousands of claims farms out there looking to get your details and sell them on to an actual law firm. So ...


Artington Legal Review: With an opening slogan of "Doing law, differently" we were always going to at least take a good look at Artington Legal and their offerings. Certainly Artington Legal have a good selection of both well-seasoned experience along with plenty of youthful injections. ...


Alfred James & Co Solicitors LLP Review: Usually if someone is angry enough to leave a 1 star rating they have plenty to say about why. (We have been doing this for over 20 years.) However, the following article may sound very 'pro' rather than 'pro vs con' because we really do like the firm alot. The most co...







Recommended Firms: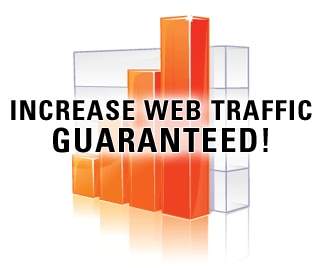 Social Media for Law Firms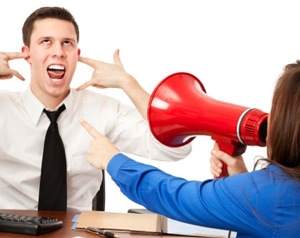 Referral Services for Law Firms
Lawyer Marketing Blog
Attorney Common Eric Holder Appears To Have Selective Empathy
: they call this your Legal professional Avatar. This e book will assist attorneys at massive and mid-sized companies to get immediate and practical outcomes from their restricted advertising and marketing time. by build ...

Chicago Lawyer Images
: It has amazed them how totally different industries can benefit in another way by barely tweaking their internet advertising strategy. B2B corporations that blog not less than twice a month get 70% extra leads from their web site ...

How Not To Use A Lawyer A Private Case Examine (Plus
: Their purpose is that can assist you use the Web to attract extra clients. earn more money. be simpler. and have more enjoyable. Who is aware of. because the post does not clarify the precise relevance of the case or the similarit ...

We
don't
believe the mantra
"Any publicity ...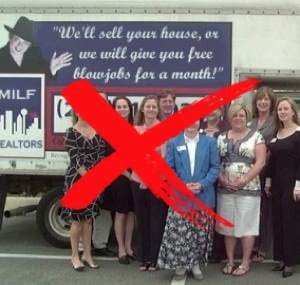 ... is good publicity"
.