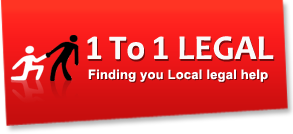 >> Looking for UK Law Firm Reviews <<

If you're looking for help finding a law firm in the UK - then here are some great starting points. These are reviews of UK law firms:
Waterstone Solicitors Review
: But neither that web address or the www.waterstonessolicitors.co.uk version is even owned right now. we are a strong-minded and talented team of legal professionals ... Especially when it comes to property matters and money moving around.. Whilst there are currently no photo...
Warwick Vesey Review
: Of course, any decent firm should provide you with all these warnings themselves.. They will either sound aggressive talking about 'fighting your corner' and boast about how much winning they do. Sadly this is true for most law firms though. As the firm deals in convey...
Three Graces Legal Review
: Beyond simply taking on cases, they seem to enjoy performing their work and progressing with the industries they advise on. For that you might as well use a standard 'everyone pile in' directory. All printer and toner ink cartridges are recycled." < font> and so on. Als...
Thamina Solicitors Ltd Review
: But that's quite understandable. We didn't check other variants such as using 'law' or 'legal' or any hyphens, because whilst the firm does pop up for most of the typical keyword variations on search engines, we still think it would be a good idea to bookmark the site once y...
Taylor Bracewell Review
: Only the .co.uk version returns a website. Their Sheffield office opening https: www.scci.org.uk 2014 04 taylor-bracewell-launches-opening-of-sheffield-office-in-style " was described as< a> being launched "in style" by The Sheffield Chamber of Commerce & Industry. The ...
Starck Uberoi Review
: Here is some anyway: class="infoquote "We set the highest standards of ethics; professional conduct; client care and advice, whilst prioritising your objectives, budget and expectations. We love case studies and are amazed that more firms don't provide them, especiall...
Shaw Gibbs LLP Review
: Solicitors, accountants and other professionals refer people to Shaw Gibbs all the time, with creditors including HM Revenue & Customs, local authorities, banks and other lenders, as well as suppliers, trade and expense creditors. They are acutely aware that many people...
Shaw and Co Solicitors Review
: There were two pages titled about "sponsorship" that ended up being about horse accident compensation. Even the "About Us" page was a mirror image of the front page rather than a history of the firm or details about what makes them different. Many firms like to post hu...
Savants Advisory Ltd Review
: and try to provide a general objective overview of any company. But Savants is one of those firms where any mention online seems to be as a result of their actual work. As I said before, the main site is www.savants.co.uk and it's the one we link to above in the contact deta...
Ross Coates Solicitors Review
: Buying and selling a home is stressful and fraught with hazards - many of which are totally outside the control of the solicitors themselves. Here we investigate various law firms, browse their promotional material, read the public reviews, check backgrounds, check t...
Ropewalk Chambers Review
: Patrick Limb QC joined in for the first Court of Appeal decision nearly ten years later in the Supreme Court. He has a successful track record in group and multi-party actions causing him to be named in Chambers and Partnersí Spotlight Table nationally. They have dedicated P...
Rogers Solicitors Review
: They seem to go a step further than the usual "we're the best" promises made by nearly every law firm out there.. Specifically - "We Are Solicitors And We Ride Bikes" . This comes up again http: www.irishlegal.com 5041 rogers-solicitors-to-celebrate-birthday-with-fur...
RJ Gill Solicitors Review
: The reason we decided to bring this firm on board as well, is to offer something more streamlined and dedicated to speedy resolutions. Most large and general law firms will handle an injury compensation claim, but they will also handle divorce, wills, business law, conv...
RG Solicitors Review
: On the face of it, therefore, there is a risk that people will jump to the conclusion of a firm trying to trendy-themselves-up. For example, "it's in our DNA", is expanded on with the history of the firm and backgrounds on the staff noted around the site. That means we've se...
Qdos Legal Services Ltd Review
: A mouthful? Well, whether those contracts deal with employees, customers, suppliers, terms & conditions, or regular residential tenancy agreements - the right language and a bespoke contract is often key. Beyond that, Qdos even provide advice lines, claims handling services ...
Ashmans Solicitors Review: Usually, this would lead me to believe that the firm was more concerned with ranking extra content pages on search engines than providing visitors with useful information. Each has it's own individual page stating relevant information and listing the types of issue that woul...


PM Law Solicitors Review: Basically, it's the vice versa of 'jack of all trades, master of none'. PM Law was founded in 1990 in Maidenhead, Berkshire. They cover contracts, debt recovery, employment law and property litigation. Whilst the articles may sound like common blog pieces, the fact is -...


Parkview Solicitors Review: As members of the Solicitors Association of Higher Court Advocates, Parkview Solicitors focus their aim on providing legal services to both individuals and businesses, whilst maintaining the highest ethical and professional standards. Members of the scheme must show that the...


Nesbit Law Group LLP Review: that the insurer alleges that the claimant is not being completely honest in their claim about the incident and or their injuries. The complications that can arise when one side alleges fraudulent behaviour are considerable. In 2009, Alan set up ARC (the Association of ...


Morgan Carter Solicitors Review: However, there is another website at www.mcsolicitors.co.uk (www.mcsolicitors.com goes somewhere else) which whilst not an identical copy, clearly belongs to the firm and offers the same services. The only difference we could really see was that the main site lists a Manches...


Michael Rose & Baylis Review: class="infoquote "Our team is a mixture of youth and experience, with highly qualified staff offering a modern service built on the traditional values of communication and transparency."< div> You may think they're overdoing the 'youth' bit by this point as we'r...


Mercantile Barristers Review: Also most genuine reviews make a reference such as 'Thank you Sandy, you were awesome and patient with us.' rather than just 'Excellent service. He's worked on everything from talent employment to intellectual property, image rights, merchandising, sponsorship, licensing, br...


Mancini Legal Ltd Review: Whilst the unique name will typically bring the correct firm up in search engine results, it wouldn't take much for someone to place a misleading ad which Google will unfortunately always place at the top. All the best buzzwords are there too such as "friendly", "modern", "i...


LMD Law Review: As we've already mentioned, one goal of the firm is to keep costs and overheads as low as possible. Lee Michael Dowling LL.B. From a navigation standpoint, we like to think that we are just as daft, tired, and impatient as the majority of the public. This was hig...


Mason Baggott & Garton Review: The majority of news articles in recent years have not been very happy stories for the firm. However, the firm have avoided that by going for "www.lawlincs.co.uk" - obviously short for Lincolnshire. Ann was fantastic from start to finish and is a real asset to you firm...


Kuddus Solicitors Review: Plus our own staff have related backgrounds such as retired barrister, immigration, court reporter, ex-police, and so on. There have been reports of https: www.theguardian.com money 2017 jan 14 lost-67000-conveyancing-scam-friday-afternoon-fraud-legal-sector-email-hacker" ...


KTP Solicitors Review: As we always like to see - they have a staff page where you can read up on the people you will be working with on your case. Paul Hinton is their Head of Criminal Defence Law and a Personal Injury Specialist. Rather than a free coffee the next time you visit, though, th...


Kent Traffic Law Review: I've been doing this for 20+ years now and in my professional (and unfortunately personal) experience I've found firms who sound like they want to emulate the infamous https: en.wikipedia.org wiki Nick_Freeman" Mr Loophole< a> are also often the least experienced. But i...


Integral Law Ltd Review: These days people rely heavily on a website for any firm to judge whether to use them or not. However people are also always seeking experienced specialists in most areas of law as well. Please note that this can often be a misleading data because that date on the Companie...


Hine Legal Ltd Review: Of course, it's really only property law firms that are being https: www.theguardian.com money 2017 jan 14 lost-67000-conveyancing-scam-friday-afternoon-fraud-legal-sector-email-hacker" targeted by scammers< a> at the moment so the result of making a mistake is prob...


Herrmann Lawyers Review: But even if you're not so easily forgetful, it's always a good idea to bookmark the official site once you're on it just in case. We saw these on Google: class="infoquote "Dr Ryan Herrmann helped us with an unfair rates demand from a council. They're actually just loo...


Hartley Bain Solicitors Review: This allows them to build an innovative and bespoke service to suit each relationship. Because in this instance, the person will have been asked for this at the conclusion of their case which makes it highly unlikely that the testimonial was incentivised (such as you might f...


Hallmark Solicitors Review: The snippets copy pasted above are not from Hallmark's website though. On top of that some firms will say 'our solicitors have 80 years combined experience!'. If you do plan on checking out public reviews then try typing in the name of the local office (Hull, Leeds or Lond...


Graysons Solicitors Review: So we would have to say that the good reviews at least seem wholly genuine . The example we often give is the huge conveyancing firm Countrywide Conveyancing who have more than 300+ reviews on Google with a 2.2 out of 5 rating. Graysons is recommended in the Legal 500 2019 ...


Go Complain Review: They then take a limited course of action such as writing some letters. You would only pay us the £99.99 if the complaint was resolved and a refund or compensation agreed." < font> Throughout GoComplain's website, though, they constantly remind you that they are a...


Furse Sanders Review: There is no such firm any more though. The reason for the quotation marks there, is that if you factor in my starting in the industry after the age of 20 then add on the fact I said I've worked in it for nearly 20 years - I must be therefore be at least 40 years old. The dif...


Emerald Law Solicitors Review: They also cover compensation claims for Trips and Slips, Accidents and Illness Abroad, Medical Negligence, Beauty Cosmetic Surgery Claims, Dental Negligence, Workplace Accidents and Professional Negligence. They say their lawyers specialise in not just knowing the law,...


Else Solicitors LLP Review: Advising and assisting with a £2 billion capital reduction for a subsidiary of a FTSE 100 client, a £4 billion group re-organisation, a £7million debt equity swap for a company hours away from insolvency, and so on. Maybe that is why they avoid bragging about everything? The...


DSL UK Debt Collection Review: DSL will actively go seeking to ascertain whether they have indeed moved home ... or are just not dealing with the problem. They state that their customers continue to recommend them to other businesses because of this. Amongst DebtSolve's services is the Quick Check fa...


Countrywide Conveyancing Services Review: Usually there are several services, departments, previous setups, staff profiles, etc. Well, I'll start off this article with something very positive to say ... Sadly with individually generic terms such as "countrywide", "conveyancing", and "services" it is possible to run ...
Jefferies Solicitors Ltd Review: They point out that things such as depreciating value of the car, road tax increases, and so on are yet to be discovered. The main people to note would probably be Michael Jefferies (Managing Director), Nina Ramsden (Director), and Kathryn Harland (Personal Injury Solic...


Cubism Law Solicitors Review: The Lawyer website has https: www.thelawyer.com issues 8-march-2010 work-life-quiz-andrew-pena-cubism-law " posted a Q&A piece< a> with Cubism's founder. But if I had to pick something that I didn't like when trawling through the information available - it was the amount...


Claims Funding UK Review: This loan is then paid back out of your compensation settlement. A windfall in six month's time might not be nearly as useful to you as having the money up front. class="infoquote "We ... Both you and your solicitor will then have to sign agreeing to the terms. Litigat...


Centenary Solicitors Review: Don't hold it against them. At the time of writing, we have 81 firms on our network and it's been running for nearly 20 years. If you type those specific words into a search engine, thousands of firms pop up. Just like Toyota has Lexus and Disney own Star Wars. Not be...


CBTRL Review: The faster they can be assessed, the faster they can be treated, the faster they get better. However, CBTRL go on to describe how early evaluations help cases and costs for third parties too . The team at CBTRL is extensive and their experience unparalleled. This is be...


Bromets Solicitors Review: Dispute Resolution cases come with the warning that it is important to seek advice as soon as possible to discover your options. They can act for both landlords and tenants. Expectedly, Personal Injury claims of compensation for victims of accidents will also receive a ...


Bradford & Son Solicitors Review: We didn't see an ounce of newspeak or faux trendiness. However there have been a huge number of scams the past few years for property matters. Richard Staton is the other Partner & Solicitor with 20 years' experience focusing on Commercial Litigation, Property Matters and ...


Boyd Rice Solicitors Ltd Review: That just means the company went 'Limited' on the date they show. will definitely use again." "I would have no hesitation in recommending Neil to anyone."< div> They always sound good and sometimes far too good. to try and find unsolicited or at least unfiltered rev...


BMD Law Solicitors Review: (Many times we've seen the solicitor earn more money in legal fees than the client gets in compensation for actually being injured.) However, BMD's focus does seem to be on other case types as indicated in their on-site literature. This is with a "member of our staff who wi...


Blain Boland & Co Review: You can check the history and specialities of the actual people within the various offices on the http: solicitors.lawsociety.org.uk office 466281 blain-boland-and-thomas-limited" Law Society's< a> website. The www.blainboland.co.uk address is the one we link to. we're se...


Archways Solicitors Review: It's a revelation that could very likely tip the scales in Archway's favour as clients weigh up their options . There is one I have to address for the sake of clarity, but that's it. We will reply in the document or may reply by email depending on circumstances. Scammers an...


Amnesty Solicitors Ltd Review: They were married in Scotland but chose to live the first 5-6 years in the USA. At first glance there are a few traditional indicators as to why people recommended them. But the information quoted above is far more impressive in my opinion . The same goes for the...


Almond Solicitors Review: All the while using straightforward English, never confusing legal jargon. Their solicitors apparently assist with conveyancing queries daily. But rest assured, one nearer the main bus stations and train terminals obviously stands a better chance. The original setu...


Alfred James & Co Solicitors LLP Review: Whilst you may be perfectly comfortable with much legal speak, the fact they break it down this far already shows an accentuated attention to detail. class="infoquote "As a small team of dedicated professionals we aim to provide a friendly, family atmosphere with a rep...


Acumen Business Law Review: I have 20+ years in the legal industry and am not a fan of every quirk I read on Acumen's website. If not, I'm highly recommending you look past it. There are other firms advertising above them though, and as www.acumenbusinesslaw.com, www.acumen.co.uk and other variants do ...







Recommended Firms: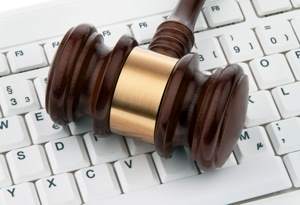 Social Media for Law Firms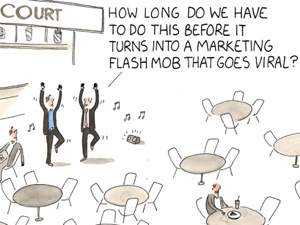 Referral Services for Law Firms
Lawyer Marketing Blog
Attorney Common Eric Holder Appears To Have Selective Empathy
: Think about it for a second. unless a law agency has a very narrow. area of interest apply. it's nearly impossible for a agency Twitter feed to be partaking and related to all shoppers. who probably have a whole bunch of areas of ...

Chicago Lawyer Images
: Historically. law firm publishing has fallen squarely into the Advertising perform. Since 1999. now they have helped over 10.000 attorneys create profitable and sustainable law practices. At the moment. you are going t ...

How Not To Use A Lawyer A Private Case Examine (Plus
: However. hey. if they do an excellent job advertising and marketing it...that is not their problem. . The airline must pay for alternate carriers. Their purpose is that can assist you use the Web to attract extra clients. e ...

We
don't
believe the mantra
"Any publicity ...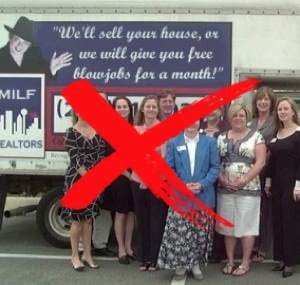 ... is good publicity"
.