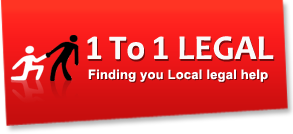 Law Offices of David J. Oliveira, Esq. Info:


The Law Office of David J. Oliveira - Providence
The Law Office of David J. Oliveira has extensive experience across a range of Personal Injury matters including Car Accidents, Work Injuries, Slips/Falls, and Wrongful Death - with a special focus on Medical Malpractice. For over 30+ years they have represented victims of hospital, nursing home, doctor and other clinical negligence such as surgery mistakes and medication issues. All initial consultations are free.

199 North Main Street
,
Providence, Rhode Island
,
02903

http://djolaw.com

doliveira@djolaw.com

401-274-9191

David J. Oliveira Esq Law Office - Medical Malpractice Attorneys in Providence, Rhode Island: Review
Whist we list thousands of law firms across our site as a reference point, the number of firms we write articles on is much smaller. Obviously we can't comment as clients because we don't have enough legal troubles (a good thing really) to find a case for each firm we cover to run as a test.

However, we've been working in and reviewing firms from the legal industry since 1999. That does give us quite a bit of insight into the differences between them and we can hopefully highlight a few things that stand out to us. If you've already scrolled through dozens of lawyer websites today looking for someone to represent you - I'm sure you'll noticed that they can all start to sound pretty similar.

Nearly all claim to be 'modern', 'friendly', 'fairly priced' or 'one of the best/leading/top/etc'. All state these things as if unique. However we've never seen a firm so far admit to NOT being any of these - i.e. saying that they are 'outdated', 'rude', 'overpriced', or 'one of the lowest ranked'.


"A well-respected law firm with a tradition of experience, legal skill and compassion."

That snippet from the David J. Oliveira, Esq Law Office website may therefore look like just another bunch of sales-pitchy words. But there were a few other bits and pieces that seemed to back this up. For example, the first stand out phrase we saw on the site was:


"We have a special interest in medical malpractice cases"
Our firm originally managed personal injury matters for law firms including interviewing clients, taking injury/location photographs, seeking witnesses, and so on. We're therefore intimately aware of the differences between certain types of cases. Whiplash injuries in car accidents for example were often considered the easiest to run and the easiest for the lawyer to get a good, quick payout from. Medical malpractice on the other hand was, you guessed it, often
far more complicated
with lengthy turnaround times and usually an actual fight from the insurance company.
So for a firm to actively seek out these more difficult cases to pursue was an indication that they at least had to have some eagerness to pursue them. In our experience
there is a real difference
between a firm that just happens to mention they take on medical malpractice cases somewhere in a case list buried a couple of pages into their website - versus a firm that actively seeks them out.
"For three decades attorney David J. Oliveira and his staff have represented seriously injured victims and their families in cases involving medical malpractice and other claims for personal injury."
This was another standout phrase for us on the DJOLaw website and brings us to a very helpful tip - read the wording regarding 'experience' very carefully. Some firms will state 'we have been helping people for three decades' whilst another may state 'we have over three decades of experience within the firm'. The first, like David J. Oliveira's above,
means you have a thirty-year-experienced attorney
. The latter could mean there are six lawyers at the firm with five year's experience each. (6x5=30)
The firm's site also lists short profiles of the two attorney's at the firm clarifying this. David J. Oliveira, Esq has
practised civil litigation since 1980
and Richard Galli since 1976. There's also some work history to show specific experience within their respective fields. Not just general experience within law. So that's another big plus to add to the list.
Personally
we're very happy to see
more and more firms putting profiles on their sites. We think in this new age of Facebook/Instagram, people genuinely can end up making decisions about which firm to use based sometimes just on a photo and profile blurb. We're not overly keen on lawyers that start sharing their favourite foods and pet's names(it's happening way, way more than you probably expect) - but we wouldn't actually say to avoid any firm that does this!
"David J. Oliveira has earned the respect and trust of fellow attorneys, who frequently call on him to appear as counsel in cases they originate."
The firm makes quite a few references to this around their website and certainly for such to be the case indicates a very strong reputation in the industry. We did see a very high peer rating for the firm on the
MartinDale website
. Which brings us to the public reviews. Typically when people see low or even zero reviews for a company on the web, they assume they are a bad firm, unpopular, or just new. Clearly DJOLaw has been around for some time, but when it comes to legal matters you absolutely should not expect a wealth of public commentary.
Whilst a lot of people are quick to jump online and praise or decry a restaurant they just visited, it is far less common for people to want to share how well their messy divorce is going or how their sexual harrasment claim against their employer went.
We also absolutely recommend
reading reviews rather than just flicking through star ratings if you do go that way. We've seen negative comments about lawyers from the losing side in a case and one client posted angrily about a divorce specialist refusing to take on their personal injury matter. It's an odd world.
"Contact us for a prompt no-cost attorney evaluation of your malpractice or other personal injury claim."
Alternatively to most potential clients this may look like one of the better statements on the site, but in all honesty you will struggle to find a law practice that ever charges people up front, or usually at all, during a litigation case for injury settlements. Hopefully though a few of the between-the-lines-thinking we've covered in this piece will help you in the future when looking for
the right firm for you
. Even just little extra things like knowing David Oliveira is
listed as faculty
at the Roger Williams University School of Law can be one of those little things that puts a firm in a better light over another. So watch out for those extra bits that stick out rather than the typical sales-pitchy stuff when it comes to law offices.
A quick note on navigation. The official site we link to above is www.djolaw.com and with the attorney's name being the branding of the firm as well we had no trouble getting the right result popping up in searches. It
may be an idea to bookmark the site
though if you are going to come back to it frequently. Many people don't notice when a browser bar typo ends up leading them to an ad site by mistake and many of the variants such as www.davidoliveira.com for example are not owned by this firm. Throw in some hyphens and generic 'law' terms in there and there are hundreds of errors possible if winging it.
General Notes: Usually if a free consultation is available we will have mentioned it above. We don't look into any firm's recruitment program so can't comment on job vacancies or about working there. Changes may have occured since this article was written so please visit the firm's
www.djolaw.com
website for the most up to date opening hours, contact details, and other information.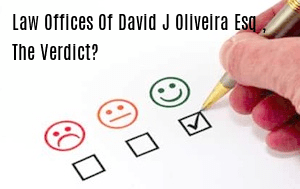 This Law Offices of David J. Oliveira, Esq.
article is rated
4.8 / 5 based on 28 reviews. †
Found this article helpful? Rate it:

---
Other Law Firms with Reviews like Law Offices of David J. Oliveira, Esq.:

Search for Legal Help by State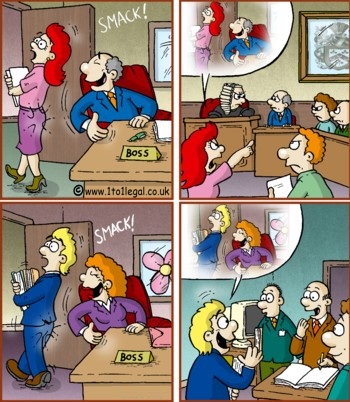 Lawyer Marketing Blog
Ideas To Designing Exterior Enterprise Indicators
: Social-Media Policies for Regulation Companies By Molly DiBianca within the ABA's Law Observe At the moment takes a serious have a look at the query ' that's why they've added it to Legal Advertising Reader's Authorized Advertisi ...

Alabama Death Row Inmate Takes Appeal Over Law Firm Error To Supreme Court
: Legal research made easier and quicker. And with more and more people for finding lawyers. using local search. Google Their Business will make being found easier. . When you are certainly appropriate that it is essential th ...

Efficient And Ethical In NYC
: For instance . the definition of Malpractice shows up in 1.2 million queries in the lawyer dataset. but seems in only 21.3K searches in the law firm data set. Finally you'll be able to look up the certification of solicitor or a c ...

Houston Family Attorney Bradley W. Tilton II,
: Mayzel thought it might make more sense to target a sweep of medical professions. from physicians to veterinarians. Additionally. there are law firms that have their own sites and blogs you can count on for strategies and tips. br ...

Locating A New Group Of Friends
: Jude Law in the Democratic Republic of Congo and Great Lakes region of the Education work of Peace One Day in the Peace One Day Monaco Gala in Monaco on May 22. Kelly Rowland posed on March 26 in the launching event for the new Ca ...