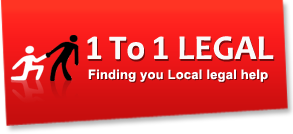 Lawyers in Minnesota:
Dorsey & Whitney LLP

Minneapolis / Minnesota - They are a business law firm, applying a business perspective to clients needs. They make it their first priority to know the context in which you do business - your market, your competitors, your industry.


50 S 6th St #1500, Minneapolis, Minnesota 55402

612-340-2600 http://www.dorsey.com/

They handle: Commercial/Business Law .
Anderson Law Firm
At Anderson Law Firm, we assist Rochester families needing family law and criminal law representation as well as estate planning services. Call 507-536-9933.Recommends this Law Firm


1812 2nd St. SW, Suite B, Rochester, MN 55902


info@carlandersonlaw.com


507-216-8069


https://www.carlandersonlaw.com/

They handle: Divorce | Custody | Parenting Time | Property Division | Orders For Protection | DWI
Ambrose Law Firm, PLLC
Minneapolis DWI Lawyers. Ambrose Law is an affordable criminal defense attorney in Minneapolis, MN with experience in a wide variety of cases. We service the Twin Cities Metro Area in the areas of DUI, Expungement, Theft, Criminal Sexual Conduct, Assault, Drug Crimes, Federal and White Collar Cases.Minneapolis DUI Law Firm


120 S Sixth St #2050, Minneapolis, MN 55402


info@minneapoliscrimdefenselawyer.com


612-444-9571


http://minneapoliscrimdefenselawyer.com/

They handle: DUI | Criminal Defense
Atkinson Gerber Law Office
Call the workers' comp lawyers at Atkinson Gerber Law Office and discover secrets from a former insurance attorney: 651-964-6274.Recommends this Law Firm


3900 Northwoods Drive, Suite 130, Saint Paul, MN 55112- 6959


info@mndisability.com


651-964-6274


https://www.mndisability.com/

They handle: Workers Compensation Law | Work Injuries | Social Security -- Disability
Andrew Poole at LaCourse, Poole & Envall, P.A.
Contact Duluth, MN criminal defense attorney Andrew Poole for a free Consultation. 218-461-0247. Practicing in all areas of criminal practice, including DWI, DUI, Assault, Criminal Sexual Conduct, and more.Andrew Poole at LaCourse, Poole & Envall, P.A.: Duluth Criminal Defense And Divorce Lawyer


130 W. Superior St., Ste. 430, Duluth, MN 55802


info@poolelawoffice.com


218-461-8821


http://www.poolelawoffice.com/

They handle: Criminal Defense
Andrew M. Silverstein Law Office, LLC
Helping You Align Your Priorites When it comes to tough family law challenges, attorney Silverstein works with you to safeguard your interests and ensure yourMinnetonka Divorce Law Firm


12325 Minnetonka Boulevard, Minnetonka, MN 55305


info@silversteinfamilylaw.com


612-263-9198


https://www.silversteinfamilylaw.com/

They handle: Divorce | Family Law | Custody | Parenting Time | Divorce (Dissolution of Marriage) | Legal Separati
Adams Schinzing P.A.
If you live in Merriam Park, Minnesota, and you are in need of family law representation, please call Adams Schinzing P.A. at 651-964-6273.


475 Cleveland Avenue North, Suite 221, Saint Paul, MN 55104- 5053


info@zinglaw.com


651-964-6273


https://www.zinglaw.com/

They handle: Divorce | Spousal Support | Alimony | Child Custody | Parenting Time | Visitation | Child Support |
Page 1 of 1
Search for a Lawyer near you:
Search by State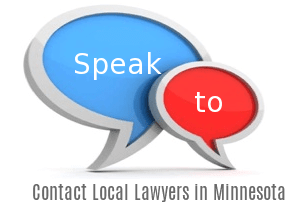 Latest Legal News
Lawyer Marketing Blog
three Incredible Things That Happen When Law Firms Take On-line Advertising and marketing Critically
: Welcome to Stem's Regulation Firm Internet Strategy Weblog. . regulation corporations confirmed that the partnership compensation ratio ' which is calculated by how many multiples of the bottom paid accomplice's compensati ...

Attorney Locate
: In most cases. you will be able to find someone to help you. . The Find an Attorney Referral telephone service manages 9.30am to 5pm Monday to Friday. Many lawyer websites are simply lustrous advertisements composed by mark ...

Attorney Directory
: degree in library science from the University of Minnesota. and a J.D. Where the Attorney ID is unknown. a hunt for the Attorney ID could be run by Last and First Name .both values demanded) or a "sound alike" investigation by Las ...

The 5 Greatest LinkedIn Next
: Costs will be deducted by an excellent lawyer off the top of any resolution or award. ahead of the cash is divide and before their agreed-upon percent is taken by the lawyer. As well as his practice. McCarthy coordinates the Pro B ...

LawyerEdgea"cent
: Attorney Marketing Network recognizes that the bread is buttered locally in cities. your communities and states. In the end. it's natural and comfortable. It's critical for your landing page and the others of your webpa ...

»
Minnesota Client Referral Leads
»