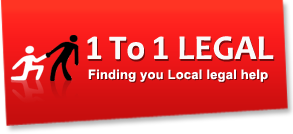 Lawyers in Michigan:
Access Legal Care

Southfield / Michigan - Access Legal Care is an award-winning law firm offering free legal advice and affordable legal help to lower and moderate income people for their most common legal needs. Their licensed attorneys offer limited-scope services for all services, and full-representation in many cases. Their low-cost legal fees include low initial retainers, affordable payment plans, and many flat rates.


20750 Civic Center Dr Suite #180, Southfield, MI, Southfield, Michigan 48076

855-437-3704

legalhelp@accesslegalcare.com

https://www.accesslegalcare.com/

They handle: Wills Trusts & Probate, Legal Services, Divorce .
Arbor Estate Planning, Law Offices of Christopher Juillet PLC

Ann Arbor / Michigan - Arbor Estate Planning is a specialist service from the Law Offices of Christopher Juillet. As many as 7 out of 10 people leave this world without a will resulting in confusion and hardship for those left behind. Attorney Chris Juillet can help you plan ahead using his years of experience and expertise in wills, probate, inheritance tax, real estate and more. He is both qualified and certified to help you achieve peace of mind.


2860 Carpenter Road, Suite 100B, Ann Arbor, Michigan 48108

734-827-9450

chris@arborlegal.com

https://arborestateplanning.com/

They handle: Wills Trusts & Probate, Will Trust & Probate Litigation, Powers of Attorney, Legal Services, Estate Planning, Elder Law .
Allen Brothers PLLC

Detroit / Michigan - Their lawyers and legal assistants are as passionate about their community as they are about law. Based in the heart of Detroit, they provide unmatched legal services to the commercial and municipal communities throughout Metropolitan Detroit and Southeast Michigan.


400 Monroe Street #220, Detroit, Michigan 48226

313-962-7777 http://www.allenbrotherspllc.com/

They handle: Personal Injury .
Adler Firm, PLLC
In the Detroit tricounty area, contact Michigan workers' compensation, disability, and injury lawyers at the Adler Firm, PLLC: 888-873-7173.


13561 S. West Bay Shore Drive, Suite 301, Traverse City, MI 49684


info@adlerfirm.com


888-873-7173


https://www.adlerfirm.com/

They handle:
Akeel & Valentine, PLC
For help with an employment or business problem, call the lawyers at Akeel & Valentine, PLC, in Dearborn at 248-918-4542. consultation.


360 Porter St., Suite 200, Dearborn, MI 48124


info@akeelvalentine.com


248-918-4542


https://www.akeelvalentine.com/

They handle: Employment, Civil rights, & Business
Aldrich Legal Services
Aldrich Legal Services practice areas include Family & Divorce, Real Estate, Probate, Estate, Criminal and more serving Plymouth & Ann Arbor, MI with 20+ years experience.Plymouth Family Law Firm


276 South Union Street, Plymouth, MI 48170


info@aldrichlegalservices.com


734-335-8527


https://www.aldrichlegalservices.com/

They handle:
All Law PLLC
Whether it is a small legal issue or a large legal issue, when you use ALL LAW, PLLC, you can be assured you will have the support you require.Farmington Nursing Home Abuse and Neglect Law Firm


23629 Liberty St., Suite 200, Farmington, MI 48335


info@alllawpllc.com


248-893-6090


https://alllawpllc.com/

They handle: Nursing Home Abuse and Neglect | Medical Malpractice | Personal Injury | Auto Accidents | Estate Pla
Anselmi Mierzejewski Ruth & Sowle P.C.
If you need a Michigan insurance defense lawyer, contact Anselmi Mierzejewski Ruth & Sowle P.C., at 248-338-2290 to schedule a consultation.


1750 S. Telegraph Road, Ste 306, Bloomfield Hills, MI 48302


info@a-mlaw.com


248-338-2290


http://www.a-mlaw.com/

They handle: Insurance Defense | Insurance Law
Anne E. Lewis, P.L.C.
If you need a good family law attorney or lawyer, call Anne E. Lewis, P.L.C. in Grand Rapids, MI. We provide a range of services. Call us for consultations.


146 Monroe Center, Suite 1110, Grand Rapids, MI 49503


info@annelewisplc.com


616-426-8166


http://annelewisplc.com/

They handle: Family | Divorce | Criminal | DUI/DWI
Annette Benson Law
Call an attorney at Annette Benson Law, in Bingham Farms, Michigan, at 248-646-2600 to discuss your family law legal needs.


30800 Telegraph Rd., Suite 2720, Bingham Farms, MI 48025


info@annettebensonlaw.com


(248) 646-2600


https://www.annettebensonlaw.com/

They handle: Annette J. Benson & Associates
Page 1 of 1
Search for a Lawyer near you:
Search by State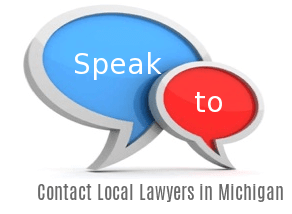 Latest Legal News
Lawyer Marketing Blog
Dobyns Prepares '21 Questions' For Indifferent
: Consider it or not it's not simply Charlie Sheen! And mockingly. the impact of all this crimson tape falls most heavily on those least in a position to pay for professional help in dealing with it. Click on right here to subscribe ...

Attorneys Find It Avoid Breaking Bar's Obscure Rules
: Certain kinds of legal work may be covered by the retainer fee while other legal services will be billed separately to the client. You can. nevertheless. ask the lawyer to contain an approximation of theAnd costs in letter or a wr ...

Much More Than License Plates
: Besides offering great service. joining with potential clients is the most significant part marketing that is legal. Chambers is getting detected just incrementally more and no one has mentioned Greatest Lawyers. Contrarily. altho ...

The 5 Greatest LinkedIn Next
: Learn the duration of time it will take them choose who you can call. and to contact you or e mail for individuals who have questions. . Contact mesothelioma lawyers' offices when you develop a short list of they. Costs wil ...

Where To Find A Quality Mesothelioma Lawyer
: Mr. Don't forget to go to the web site services of Otto Berges superb attorney to get all of the information which you should fight injustice. . Odds are you'll locate what you are searching for in their wide-ranging databa ...