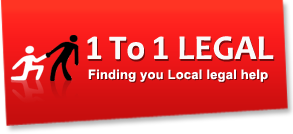 Lawyers in Ohio:
Access Legal Care

Cleveland / Ohio - Access Legal Care is an award-winning firm offering free legal advice and affordable help for the most common legal needs. Their licensed attorneys offer limited-scope services for a range of case types, and full-representation in many cases. Their low-cost legal fees include low initial retainers, affordable payment plans, and many flat rates.


14837 Detroit Ave. #340, Lakewood, Cleveland, Ohio 44107

855-437-3704

legalhelp@accesslegalcare.com

https://www.accesslegalcare.com/

They handle: Wills Trusts & Probate, Legal Services, Divorce .
Cox Law Office LLC

Columbus / Ohio - Handles both criminal and civil matters and can help most individuals with just about any legal problem they encounter. Has represented clients facing a variety of felony and misdemeanor criminal charges including DUI, theft, assault, fraud, and drug possession/abuse.


4930 Reed Road #200, Columbus, Ohio 43220

614-562-0945 http://www.michaeltcoxlaw.com/

They handle: Personal Injury .
Abney Law Office, LLC
When you need a Canton family law attorney, call Abney Law Office, LLC, at 330-453-3890 to schedule a consultation.Canton Divorce Law Firm


116 Cleveland Ave NW, Suite 500, Canton, OH 44702


info@abneylawoffice.com


330-453-3890


https://www.abneylawoffice.com/

They handle: Divorce | Child Custody
Abramson & O'Connell, LLC
For reliable and results-oriented personal injury representation in Ohio, contact Abramson & O'Connell, LLC, at 614-461-3101. Experienced, dedicated attorneys.Columbus Personal Injury Law Firm


695 Bryden Road, Columbus, OH 43205


info@abramsonoconnell.com


614-461-3101


https://www.abramsonoconnell.com/

They handle: Personal Injury | Medical Malpractice | Car Accidents | Premises Liability | Product Liability
Artz, Dewhirst & Wheeler, LLP
At Artz, Dewhirst & Wheeler, LLP, our attorneys help clients in Central Ohio with their serious legal concerns. Call our office at 614-221-0944 for an appointment.Columbus Business Law Firm


560 E. Town Street, Columbus, OH 43215


info@adwllp.com


614-221-0944


https://www.adwllp.com/

They handle: Business | Collaborative Family Law | Condominium | Consumer | Divorce & Custody | Domestic Partners
Aronson, Fineman & Davis Co., L.P.A.
At Aronson, Fineman & Davis Co., L.P.A., in East Liverpool, Ohio, our tradition as trial lawyers began in 1935. Call us at 888-601-1506.East Liverpool Personal Injury Law Firm


124 E. Fifth St., East Liverpool, OH 43920


info@afdlaw.com


888-601-1506


http://www.afdlaw.com/

They handle: Personal Injury | Auto Accidents | Wrongful Death | Criminal Defense | DWI/OVI | Aviation
Altick & Corwin Co., L.P.A.
The experienced Dayton lawyers of Altick & Corwin offer a full range of legal services and superior representation. Call 937-608-9460 for a consultation.


One South Main Street, Suite 1590, Dayton, OH 45402


info@altickcorwin.com


937-608-9460


https://www.altickcorwin.com/

They handle: Altick & Corwin, 0
Amy E. Stoner
Amy E. Stoner offers support to Michigan and Ohio clients facing divorce, bankruptcy, criminal charges and other legal issues. Free consultations: 419-242-8214.


241 N. Superior St., Ste. 200, Toledo, OH 43604- 1253


info@amystonerlaw.com


419-242-8214


https://www.amystonerlaw.com/

They handle: Family Law
Anthony & Zomoida
Cleveland lawyers with Anthony & Zomoida provide bankruptcy, divorce and defense representation. Free consultations at 440-550-4493 or 330-423-1534.


Youngstown Office, Town One Square, 40 S. Main Street, Poland, OH 44514- 1200


info@anthony-zomoida.com


330-423-1534


http://www.anthony-zomoida.com/

They handle: Bankruptcy Law | Consumer Protection | Contracts | Debtor/Creditor | Business Organizations | Crimin
Page 1 of 1
Search for a Lawyer near you:
Search by State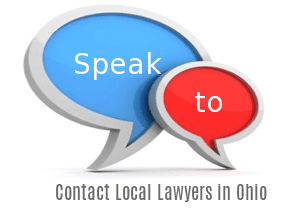 Latest Legal News
Lawyer Marketing Blog
Out Of School For The Summer
: The Online Membership Directory provides basic information about Attorneys licensed to practice. It depends upon the way you're feeling after your first meeting together with the attorney. Flammia said he failed to see the general ...

Beijing Zhongze Women's Legal Consulting Services Centre
: Martindale-Hubbell International Law Directory. Naturally there is a little prejudice problem .not everybody is in a web directory) but a lot of lawyers are - and the treasure trove of personal profile advice .undergrad ...

Divorce Suit Against Ex-Husband Drops
: Their consultancy models involve investing time and the resources to learn your practice as well as your law firm or law office. your competition. your clients. Additionally. while SEO does not technically cost you anyt ...

The 5 Greatest LinkedIn Next
: Costs will be deducted by an excellent lawyer off the top of any resolution or award. ahead of the cash is divide and before their agreed-upon percent is taken by the lawyer. He found trusting word of mouth or looking for Christia ...

Segun Osuntokun -- View Profile
: These types of lawyer directories are ungovernable. Consequently. the Otto Berges superb lawyer could be your most suitable choice should you would like to engage a lawyer who will protect you from the debt collectors t ...