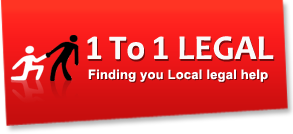 Lawyers in Texas:
Sneed|Mitchell LLP

Houston / Texas - Sneed|Mitchell LLP has earned a Statewide reputation for aggressive client advocacy "fighting fire with fire". From catastrophic injuries to child safety violations, they win millions for clients each year through their specialized knowledge and creative strategies. Free consultations are offered and they will travel to meet you at home or hospital if needed. BBB Accredited with offices in Houston, Austin, Fort Worth, and Dallas.


2525 Robinhood Street, Houston, Texas 77005

800-321-6700

nsneed@sneedmitchell.com

https://www.sneedmitchell.com

They handle: Accidents in the Workplace, Auto Accidents, Dangerous Products, Legal Services, Maritime Accident Claims, Medical Malpractice, Personal Injury, Wrongful Death .
Campbell & Associates Law Firm, PC

Dallas / Texas - For nearly two decades Campbell & Associates Law Firm, P.C. have helped businesses and professionals defend against professional negligence lawsuits. They can also help your company with labor and employment matters, Occupational Safety and Health (OSHA) claims, and construction litigation. Their attorneys have a wide range of experience in state and federal courts, including the United States Supreme Court.


4201 Spring Valley Road, Suite 1250, Dallas, Texas 75244

972-277-8585

info@cllegal.com

https://www.cllegal.com

They handle: Defending Claims, Commercial Litigation, Business Mediation/Arbitration, Legal Services .
Goldstein & Scopellite, PC

Dallas / Texas - Since 2002, they have successfully achieved wins for their clients. Their mutual goal in setting up this practice was to help clients in understanding the legal process and the issues that will confront them throughout the legal process.


2515 Thomas Avenue, Dallas, Texas 75201

214-326-0114 http://www.lawyersdallas.com

They handle: Personal Injury .
Abraham, Watkins, Nichols, Sorrels, Agosto, Aziz & Stogner

800 Commerce Street, Houston, TX 77002


info@abrahamwatkins.com


888-203-7831


https://www.abrahamwatkins.com/

They handle: Spanish
Adair M. Buckner, Attorney at Law
Adair M. Buckner, Attorney at Law, is a respected, experienced Amarillo attorney who provides sound representation to clients.Amarillo Probate and Estate Administration Law Firm


301 S. Polk, Suite 422, Amarillo, TX 79101


info@adairbuckner.com


806-553-5990


https://www.adairbuckner.com/

They handle: Probate and Estate Administration | Wills | Trusts | Estate Planning | Business Law | Commercial Law
Adam L. Seidel, P.C.
When facing criminal charges or a family-related dispute, call Adam L. Seidel, P.C., at 214-528-3344 (Dallas)/972-312-1212 (Plano) for solid legal advice.


By Appointment Only, Shops at Legacy Business Center, 5851 Legacy Circle, 6th Floor, Plano, TX 75024


info@adamseidel.com


972-312-1212


https://www.adamseidel.com/

They handle: https://www.adamseidel.com
Adley Law Firm
We are a full service personal injury lawyers in Houston, TX. Adley Law Firm provides skilled legal representation to who have been seriously injured.Houston Personal Injury Law Firm


1421 Preston Street, Houston, TX 77002


info@adleylawfirm.com


281-968-4911


https://adleylawfirm.com/

They handle: Personal Injury
Angela Faye Brown & Associates, PLLC
Fighting for parents and protecting children!! Let us help you fight for your kids! Child Custody, Divorce and Family law Attorneys serving Austin and Houston metro areasRecommends this Law Firm


3800 N. Lamar, Suite 200, Austin, TX 78756


info@afbfamilylaw.com


844-854-5437


https://www.afbfamilylaw.com/

They handle: Family Law | Divorce | Child Custody & Visitation | Adoptions | Fathers Rights
Akerly Law PLLC
Texas Law FirmRecommends this Law Firm


878 S. Denton Tap Rd., Suite 100, Coppell, TX 75019


info@akerlylaw.com


469-444-1878


https://www.akerlylaw.com/

They handle: Business disputes | Business workouts and restructures | Shareholder and partnership disputes | Clai
Albano Law, PLLC
Albano Law, PLLC, in Plano, Texas, offers skilled family law counsel. Call 972-987-0963 to learn how we can help you with divorce, custody or another matter.Experienced And Quality Advocacy In All Areas Of Family Law


8105 Rasor Blvd., Suite 208, Plano, TX 75024- 6743


info@albanolaw.com


972-987-0963


http://www.albanolaw.com/

They handle: Family Law | Divorce | Custody | High Asset Divorce | Modifications | Father's Rights
Page 1 of 1
Search for a Lawyer near you:
Search by State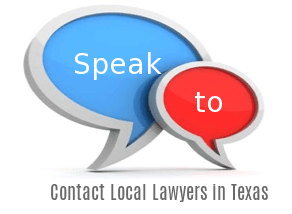 Latest Legal News
Lawyer Marketing Blog
Alabama Death Row Inmate Takes Appeal Over Law Firm Error To Supreme Court
: Evan did not believe that using his school's career services office was the best option due to the limited amount of companies interviewing at his school for summer associates in the patent prosecution field. As L4SB says. A small ...

Getting The Guidance You Need
: There are 1.2 million attorneys in this state. It is possible to easily ask for a phone book to help you out. and while you have that phone book make a record of any lawyers which look like they will be able to assist. ...

Out Of School For The Summer
: Afterward make another appointment together with the lawyer who looks right for you. The Online Membership Directory provides basic information about Attorneys licensed to practice. While many families have learned to deal with th ...

Helpful Tips For getting an excellent Attorney
: An hourly fee charges. The days of looking up an attorney or lawyer in a conventional name-and-number directory are entirely obsolete and insufficient for today's informed and proactive consumer. It's possible for you t ...

How to pick a Divorce Lawyer
: Speaker John Boehner is finding that out the hard way after another law firm removed from representing the House -led suit over his use--or overuse--of executive ability against President Obama. Although they'll can differ through ...

»
Texas Client Referral Leads
»