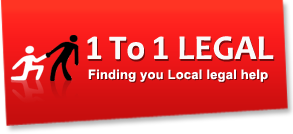 Lawyers in Nevada:
Hurtik Law & Associates

Las Vegas / Nevada - Hurtik Law & Associates believe the attorney-client relationship is a partnership. They will always keep you in the loop and take time to provide any information needed to ensure you can make informed choices. They promise personalized legal counsel, dedicated attention, and aggressive representation. Initial consultations are free.


6767 W. Tropicana Avenue, Suite 200, Las Vegas, Nevada 89103

702-966-5200

churtik@hurtiklaw.com

https://www.hurtiklaw.com

They handle: Wrongful Death, Wills Trusts & Probate, Will Trust & Probate Litigation, Real Estate Litigation, Personal Injury, Legal Services, IRS / Tax Issues, Family Law, Estate Planning, Elder / Nursing Home Neglect, Divorce, Debt & Bankruptcy, Dangerous Products, Conveyancing, Civil Litigation, Car Accidents .
Craig P Kenny & Associates

Las Vegas / Nevada - Practices primarily in the areas of personal injury, workers compensation, medical negligence, DUI defense, criminal defense, and traffic tickets. Their lawyers provide aggressive representation to victims of auto accidents.


501 South 8th Street, Las Vegas, Nevada 89101

702-380-2800 http://cpklaw.com/

They handle: Personal Injury .
Pickard Parry Kolbe

Henderson / Nevada - Aims to assist its clients in any way it can. Although its practice focuses on personal injury and family law, its attorneys are also experienced in contract enforcement, construction law, real estate transactions, and employment disputes.


10120 S. Eastern Ave., Ste 140, Henderson, Nevada 89052

702-910-4300

info@ppk-law.com

http://www.ppk-law.com

They handle: Residential Real Estate, Personal Injury, Labour & Employment Law, Family Law, Divorce, Dangerous Products, Commercial/Business Law, Adoption .
Ace Law Group
Located in Las Vegas, Ace Law Group offers aggressive representation for personal injury and employment law cases. Free consult. 702-605-3113.


6480 W. Spring Mountain Rd., Suite 1, Las Vegas, NV 89146


info@acelawgroup.com


702-605-3113


http://www.acelawgroup.com/

They handle: Employment Law | Sexual Harassment
Agave Law Ltd.
AGAVE is comitted to providing all individuals in Southern Nevada with affordable, comprehensive estate planning services. Call our office today for a free consultation.Las Vegas Estate Planning Services Law Firm


8565 S. Eastern Avenue, Suite 120, Las Vegas, NV 89123


info@agavelaw.com


702-660-0315


https://www.agavelaw.com/

They handle: Estate Planning Services | Asset Management | Wills | Trusts | Power of Attorney | Healthcare Direct
Albright, Stoddard, Warnick & Albright
Work with the experienced Las Vegas Personal Injury and Business Litigation Attorneys at Albright Stoddard Warnick & Albright. Call: (702) 384-7111Las Vegas Personal Injury Law Firm


801 S. Rancho Dr., Ste. D4, Las Vegas, NV 89106


info@albrightstoddard.com


702-384-7111


https://albrightstoddard.com/

They handle: Personal Injury | Car Accidents | Premises Liability
Alterwitz Katz, LLP
Alterwitz Katz, LLP, in Las Vegas, Nevada, provides high-quality estate planning, probate, business, real estate and tax law representation. Call 702-829-7590.


8965 S. Eastern Ave., Suite 360, Las Vegas, NV 89123- 4893


info@alterwitzkatz.com


702-829-7590


https://www.alterwitzkatz.com/

They handle:
Adam S. Kutner & Associates
The attorneys at Adam S. Kutner have been providing help to injury victims in the Las Vegas Valley for over 28 years. Call now for a free case evaluation.Las Vegas Personal Injury Law Firm


1137 S Rancho Dr, #150A, Las Vegas, NV 89102


info@askadamskutner.com


702-382-0000


https://www.askadamskutner.com/

They handle: Personal Injury | Car Accidents | Premises Liability
Avalon Legal Group LLC
Call 702-522-6450 or send an email to reach Avalon Legal Group LLC in Las Vegas regarding any real estate, business or estate law matter. We handle appeals, too.


9480 S. Eastern Ave., Suite 257, Las Vegas, NV 89123


info@avalonlegalgroup.com


702-522-6450


https://www.avalonlegalgroup.com/

They handle: English (Primary) | Spanish
Aldrich Law Firm, Ltd.
For a swift, decisive resolution to your business or civil dispute in Las Vegas, call the litigation attorneys of the Aldrich Law Firm, Ltd. 702-583-6748.


7866 W. Sahara Avenue, Suite 160, Las Vegas, NV 89117


info@johnaldrich-lawfirm.com


702-583-6748


https://www.johnaldrich-lawfirm.com/

They handle: John Aldrich
Page 1 of 1
Search for a Lawyer near you:
Search by State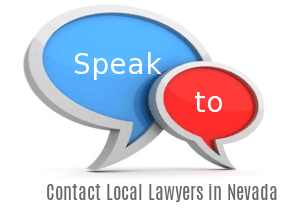 Latest Legal News
Lawyer Marketing Blog
Flagler Pair Establishes Unique Web Enterprise Evaluation Attorneys' Achievement Rate
: In addition. they encourage one to share your recommended additions to the list in the remarks below. Del Webb sued MC Mojave. arguing that Nevada law prohibited fomenting and investing in litigations. Tips that will he ...

Find Lawyers, Solicitors, Barristers And Attorneys
: It can help to have an existence to allay concerns although an attorney does not need to be a social media star to chose her as your lawyer. Lots of the work is standard paper-pushing that any business lawyer does. In h ...

Helpful Tips For getting an excellent Attorney
: Which is an even better hint of established competence in the field. in the event the lawyer has been a speaker at one of the NAELA or State Bar elder law educational programs. In July 2014. Taitz filed a suit challenging the tran ...

Houston Family Attorney Bradley W. Tilton II,
: Should you hire a law firm. make sure you actually get to meet up together with the lawyer. Any private law firm that would represent the House Republicans would be destroying their credibility. Or perhaps you think you ...

Locating A New Group Of Friends
: Kelly Rowland posed on March 26 in the launching event for the new Caress Fresh Collection body washes. You should be able to locate the right one --if you realize the best place to look. Enough so that you can see 1) w ...