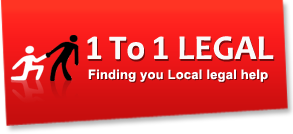 Lawyers in Maryland:
Rich & Henderson, P.C.

Annapolis / Maryland - Rich & Henderson, P.C. is a full-service law firm with over 100 years combined experience. They provide advice, services and trial representation to both businesses and individuals across a range of legal matters. Their attorneys have a wealth of expertise and are admitted to practice in Maryland, Washington, D.C., Wisconsin, New York, and federal courts. Initial consultations at the Annapolis office are free.


2661 Riva Road, Bldg. 300, Annapolis, Maryland 21401

(410) 267-5900

rfuoco@richlaw.com

https://www.richlaw.com/

They handle: Wrongful Death, Workers' Compensation, Wills Trusts & Probate, Residential Real Estate, Real Estate Litigation, Personal Injury, Maritime Accident Claims, Legal Services, Defending Claims, Conveyancing, Commercial/Business Law, Commercial Real Estate, Commercial Litigation, Civil Litigation, Car Accidents, Administrative & Regulatory Law, Accidents in the Workplace .
Silverman Thompson

Baltimore / Maryland - Silverman Thompson are regarded as leaders in the Baltimore area for personal injury matters. They represent hundreds of personal injury victims and their families every year. They are not afraid to try cases if needed rather than accept lower out of court settlements. No advance payments needed. Available 24 hours a day, 7 days a week.


201 N Charles St 26th Floor, Baltimore, Maryland 21201

410-385-2226

ssilverman@silvermanthompson.com

https://www.silvermanthompson.com

They handle: Workers' Compensation, Personal Injury, Medical Malpractice, Dangerous Products .
Abney at Law, P.C.
Want one-on-one legal help? Choose me, Greg Abney. I am an experienced family law lawyer based in Rockville, Maryland. Call 301-850-4972 for a free consultationRockville Family Law Firm


20 Courthouse Square, Suite 205, Rockville, MD 20850


info@abneyatlaw.com


301-850-4972


https://www.abneyatlaw.com/

They handle: Family | Divorce
Abrams & West, P.C.
We begin every case by obtaining a clear understanding of your situation and your goals. At Abrams & West, we understand that many of the fears our clients have comes from a lack of knowledge about the way the legal system works. We take the time to clearly explain the pros and cons of your case. The more you understand your legal matter, the better we can serve your needs.Bethesda Business Litigation Law Firm


4550 Montgomery Avenue, Suite 760N, Bethesda, MD 20814


info@abramsandwest.com


301-453-8888


http://abramsandwest.com/

They handle: Business Litigation | Probate Litigation | Contract Litigation | Personal Injury
Armstrong, Cheris & Page, LLC
Rockville Criminal Law Firm


204 Monroe St., Suite #109, Rockville, MD 20850


info@acaplaw.com


301-750-9739


http://acaplaw.com/

They handle: Criminal Law
Alice G. Pinderhughes, P.A. Attorney at Law
Family law, real estate, wills and trusts, business law, personal injury and more. Call Alice G. Pinderhughes, P.A., in Baltimore at 410-671-5151.


201 North Charles Street, Suite 1600, Baltimore, MD 21201- 4120


info@alicegpinderhugheslaw.com


410-625-0100


https://www.alicegpinderhugheslaw.com/

They handle: Divorce | Custody & Visitation | Family Law | Government Agencies & Programs | Real Estate Law
Allen Schuldenfrei, Attorney at Law
From our offices in Bel Air and Glen Burnie, Allen Schuldenfrei, Attorney at Law offers comprehensive tax law, estate planning, probate and elder law services. Call our firm today: 410-358-7435.


44 North Main Street, Bel Air, MD 21014


info@allenschuldenfrei.com


410-358-7435


https://www.allenschuldenfrei.com/

They handle: Allen Finley Schuldenfrei (Attorney)
Altman & Associates
Best Maryland Estate Planning Lawyers and Trust Attorneys in MD, DC and Virginia, helping clients protect legacies | Altman & Associates


One Central Plaza, 11300 Rockville Pike, Suite 708, Rockville, MD 20852- 3033


info@altmanassociates.net


301-468-3220


http://www.altmanassociates.net/

They handle: Estate Planning | Probate & Estate Administration | Trusts | Wills
Antares Law Firm
Rockville Business Law Firm


1 Research Center, Suite 450, Rockville, MD 20850


info@antareslawfirm.com


202-640-4893


https://antareslawfirm.com/

They handle: Business | Government Contracts | Intellectual Property | General Litigation | Corporate and Busines
Page 1 of 1
Search for a Lawyer near you:
Search by State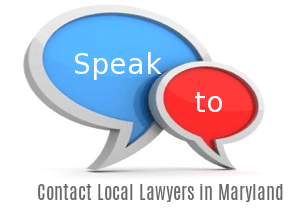 Latest Legal News
Lawyer Marketing Blog
Beijing Zhongze Women's Legal Consulting Services Centre
: K70 & ). You probably have an online presence for your firm or yourself in case you're scanning this. They're a tool to get you more visibility and should not be the end all. be all" of your marketing strategy. Do not go overboard ...

John P. David
: Mark 'Connor is a corporate lawyer. Electronic discovery applications hasn't been accepted 100% however because attorneys are still waiting for clarity in rules and procedures and. so far. there has been limited pressur ...

The 5 Greatest LinkedIn Next
: Mesothelioma lawyers charge a contingency fee for his or her legal representation. plus added prices. JCLD enables people to dial one number or visit one Web site and be instantly associated with Christian lawyers specializing inc ...

LawThinkTankBlog
: In October of 1937. the North Carolina Law Librarians were founded by ten law librarians. From the directory it is possible to access a list of attorneys who have been peer reviewed and are sorted according to their spe ...

Several Cohen, Weiss And Simon LLP Attorneys Named As Superb Lawyers Or Rising Stars On
: One Law Firm of the Year" is named in 73 of the nationwide ranked practice areas. DUI Attorney - Being charged with DUI is an issue because it can result in prison time. unless you hire a DUI lawyer who can negotiate li ...