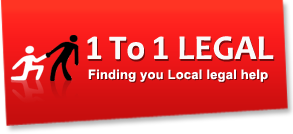 Lawyers in Florida:
Gregory A. Ebenfeld P.A.

Hollywood / Florida - Gregory A. Ebenfeld, P.A. handles matters involving elder law, estate planning, and trust planning. Over the past 25+ years he has established a reputation for providing compassionate, diligent, prompt, and effective legal representation. Call for a free initial consultation.


11011 Sheridan Street, Suite 113, Hollywood, Florida 33026

954-430-5644

attorney@superdeed.com

https://www.ebenfeldprobate.com

They handle: Legal Services, Estate Planning, Elder Law, Wills Trusts & Probate .
Kenneth J. Bush, P.A.

Coral Gables / Florida - Attorney Kenneth J. Bush has over 25 years' experience handling the full spectrum of medical malpractice cases such as birth injuries, brachial plexus injuries, failure to diagnose, surgical errors, and medication errors. Only the most reputable experts are used to support cases and he attends the same seminars as medical specialists to ensure up to date knowledge on new medications and advancements. Initial consultations to discuss your case are always free.


The Biltmore Offices, 1200 Anastasia Avenue, Suite 340, Coral Gables, Florida 33134

305-443-3795

bush@kjbushlaw.com

https://kjbushlaw.com/

They handle: Wrongful Death, Personal Injury, Medical Malpractice, Legal Services .
The Law Office of Anne Sunne Freeman

Palm Harbor / Florida - Attorney Anne Sunne Freeman, Esq has a passion for estate planning and elder law offering effective solutions and a personalized service. Through strategic planning and thorough representation she helps clients navigate through what can be a very difficult legal framework. She will always keep you informed throughout the process.


Key West Executive Center, 2706 Alternate 19 North, Suite 204, Palm Harbor, Florida 34683

727-461-3100

afreeman@sunnelaw.com

https://www.sunnelaw.com/

They handle: Wills Trusts & Probate, Legal Services, Estate Planning, Elder Law .
Fiol Law Group

Tampa / Florida - Fiol Law Group have over 30 years of combined experience representing victims of preventable accidents. Their goal is to get you the compensation you deserve and your life back on track. Their experience and financial strength means there are no costs to you unless they succeed. Initial consultations are free.


1515 N Marion Street, Tampa, Florida 33602

813-223-6773

info@fiolinjurylaw.com

https://www.fiolinjurylaw.com/

They handle: Wrongful Death, Slip, Trips & Falls, Personal Injury, Medical Malpractice, Legal Services, Elder / Nursing Home Neglect, Car Accidents .
Access Legal Care

Tampa / Florida - Access Legal Care is an award-winning law firm offering legal advice and help for the most common legal needs. Their licensed attorneys offer limited-scope services for a wide range of matters, and full-representation in many cases. They provide low initial retainers, affordable payment plans, and many flat rates.


Saint Petersburg, FL 2850 34th St N #350, Saint Petersburg, Tampa, Florida 33713

855-437-3704

legalhelp@accesslegalcare.com

https://www.accesslegalcare.com/

They handle: Wills Trusts & Probate, Legal Services, Divorce .
Bender, Bender & Chandler, P.A.

Palmetto / Florida - Bender Bender & Chandler, PA has been helping individuals and businesses across the State of Florida since 1980 and covers a wide range of legal practice. Whether you are buying or selling a property, starting a business, looking for estate planning advice, need help with Wills, Trusts or Probate - they can help. They promise personalized attention, honest guidance, responsive service and competent legal representation and counsel.


323 Tenth Avenue West, Suite 301, Palmetto, Florida 34221

941-723-3425

jim@bbcpalaw.com

https://www.bbcpalaw.com/

They handle: Residential Real Estate, Powers of Attorney, Legal Services, Estate Planning, Conveyancing, Commercial/Business Law, Commercial Real Estate, Buying/Selling a Business, Business Startups/Formation, Wills Trusts & Probate .
Morgan and Morgan, P.A.

Orlando / Florida - A leading personal injury law firm dedicated to protecting the people, not the powerful. Their attorneys have firmly established themselves as prominent trial attorneys who are not afraid to go to court to get their clients the compensation they deserve.


20 North Orange Avenue #1600, Orlando, Florida 32801

407-420-1414 http://www.forthepeople.com/

They handle: Personal Injury .
Bennett Aiello Attorneys at Law

Miami / Florida - Bennett Aiello Attorneys at Law is dedicated to the resolution of business disputes. They are an established local presence throughout South Florida with the knowledge and capabilities to represent clients nationwide. Their lawyers have vast experience handling business litigation having successfully represented startups, entrepreneurs, small businesses and national and multinational corporations.


25 Southeast Second Avenue, Miami, Florida 33131

305-358-9011

paiello@bennettaiello.com

https://www.bennettandaiello.com/

They handle: Commercial Litigation .
Absolute Law
Michael Chionopoulos, Esq. and the team at Absolute Law Fort Myers, FL have over 50 years of combined experience in virtually every area of the law.Fort Myers Litigation & Appeals Law Firm


12585 New Brittany Boulevard, Fort Myers, FL 33907


info@absolutelaw.net


866-585-4422


http://www.absolutelaw.net/

They handle:
Attorney Christian A. Straile, LLC
Attorney Christian A. Straile, LLC, has served clients in over 20 Florida counties since 2003. Contact me by calling 352-371-9141.


PO Box 5355, Gainesville, FL 32627


info@acaslaw.com


352-371-9141


http://www.acaslaw.com/

They handle:
ACE Law Firm
Miami Commercial Litigation Attorneys. The Ace Law Firm has a concentration in Business Law and Commercial Litigation. Our attorneys have +18 years ...Miami International Litigation Law Firm


14200 SW 232nd St., Miami, FL 33170


info@acelawfirm.com


(305) 542-0544


https://www.acelawfirm.com/

They handle: International Litigation | Business/Commerical Litigation | Fraud and Asset Recovery | Appellate Law
Acosta & Rose Attorney at Law
Let Acosta & Rose Attorney at Law refocus your future with a free consultation regarding your SSDI or SSI claim at our Tampa office by calling 813-961-3266.


28050 US Hwy 19 North, Suite 208, Clearwater, FL 33761- 2040


info@acostaandrose.com


727-725-1858


https://www.acostaandrose.com/

They handle:
Adamczyk Law Firm, PLLC
We take care of the law, so you can focus on creating the community you want. For legal aid that focuses on your goals, call Adamczyk Law Firm in Naples, Florida, at 239-260-9948.


9130 Galleria Court, Suite 201, Naples, FL 34109


info@adamczyklawfirm.com


239-260-9948


http://adamczyklawfirm.com/

They handle: Real Esate Law (Condo Associations/HOAs)
AG Employment Law, PLLC

1000 Tamiami Trail N, Suite 301, Naples, FL 34102


info@agemploymentlawpllc.godaddysites.com


239-984-9923


https://agemploymentlawpllc.godaddysites.com/

They handle: Employment Law- Employer
Aiken and O'Halloran
Charged with a crime in Florida? Free consult from an experienced criminal defense attorney. Call Aiken and O'Halloran at 239-334-8890.


2257 Cleveland Avenue, Fort Myers, FL 33901- 4906


info@aikenandohalloran.com


239-334-8890


https://www.aikenandohalloran.com/

They handle: Aiken, O'Halloran & Associates
Page 1 of 1
Search for a Lawyer near you:
Search by State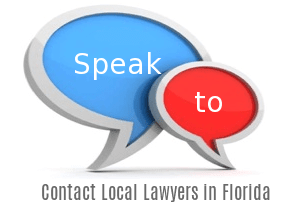 Latest Legal News
Lawyer Marketing Blog
Rocklin Roseville Enterprise Lawyer Tips For Creating A Social Media Policy At Your Enterprise
: eleven-461. 27 Law. It might have been good if the Bar had given a nod to the First Modification. and the substantial constraints it locations on regulation of business speech Too few bars do that in their ethics opinio ...

Labor Board Lawyer Broke Ethics Guidelines
: Kevin 'Keefe is CEO and publisher of LexBlog . the leading supplier of skilled turnkey weblog and social media options. Social media makes it easy to develop the forms of relationships that may result in clients for your observe. ...

Leader Of Assault On Obama Global Warming Strategy? The Company of Rudy Giuliani
: In this data there is no occupation or company name search traffic. and the search volume numbers .by group) and the law firms dataset differ. Clients are largely UK public and private companies. and public and local authorities. ...

Out With The Old, In With All The New Changing Law Firm Models
: Spending a while seeing local courthouses may be invaluable in learning what it's like for small firm attorneys to practice. and your employment prospects could be expanded by it. also. The Lawyernomics blog of Avvo see ...

Judge In Russia Hacking Case Boots Law Firm
: Search Engine Optimisation .SEO) for Google hunted keywords and phrases for your own practice region and target industry and involves researching the most appropriate. you should plan a powerful digital marketing for your law firm ...

»
Florida Client Referral Leads
»