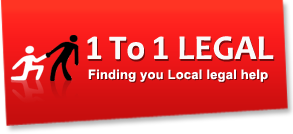 Campbell & Associates Law Firm, P.C. Info:
Hello. This article below about Campbell & Associates Law Firm, P.C. is archived and will eventually be removed. The information may therefore be out of date. There are more review articles here or you can use our Legal Help search box to find alternate firms in your area. Thank you.

Campbell & Associates Law Firm, PC - Dallas
For nearly two decades Campbell & Associates Law Firm, P.C. have helped businesses and professionals defend against professional negligence lawsuits. They can also help your company with labor and employment matters, Occupational Safety and Health (OSHA) claims, and construction litigation. Their attorneys have a wide range of experience in state and federal courts, including the United States Supreme Court.

4201 Spring Valley Road, Suite 1250, Dallas, Texas, 75244

Link removed. Click to see other lawyers in the area.



Campbell & Associates Law Firm, P.C. - Labor and Employment Defense Attorneys in Dallas, TX: Review
In today's digital age, having a website is essential for any business or organization. For law firms, a website can serve as an online presence that provides potential clients with important information about the firm's legal services and qualifications. The sales language they use should hopefully engage a reader and quickly let them know whether they are on the site of the type of law firm they are seeking. What is the first thing we spotted on arriving at the website of Campbell & Associates Law Firm?


"Texas Professional Liability and Labor and Employment Law Defense"
Like this concise title, the appearance and layout of www.cllegal.com is clean, modern, and easy to navigate. The content is informative and detailed. The website provides an overview of the legal services offered by the firm, including information on practice areas which are
quite niche
to be targeting such as Attorney Malpractice, Business Litigation, ERISA Fiduciary Liability, Insurance Adjuster and Broker Liability, Occupational Safety and Health (OSHA) and
Texas Workforce Commission
(TWC) matters. Each practice area has a dedicated page that provides more in-depth information about the types of cases the firm handles and the legal process involved.
"When you need a lawyer with the unique know-how required to endeavor to make a favorable judgment or arbitration award stick ... look no further."

There are also detailed biographies of the lawyers including their qualifications, experience, and areas of expertise. There is a massive database of articles relating to legal matters you can browse through. Some articles may be out of date with any current law changes since, so bear that in mind. But it does highlight the firm's dedication to the area of law, knowledge, and an intent to help even those who don't sign with them.

But what are people saying about the firm? There are no testimonials we could see on their website. However in our poll a couple of years ago, our site visitors voted that only 9% trusted company provided testimonials. Most preferred the independent boards such as Google, Facebook, Yelp, etc.


"always available via phone or email"
"they have always provided timely, sound advice"
"very competent and sharp"
Those are a few snippets from the reviews we saw.
They are very positive
but we definitely recommend reading full comments whenever looking up a law firm to get an idea of any positive or negative themes rather than just star ratings. We would even go as far as to say people should ignore 1 star ratings if they haven't bothered to leave a comment. Over the many years we've been doing this, we've seen law firms with negative reviews for the client receiving a parking ticket in an adjacent street and about having changed their food menu. So, be careful.
"Today, more than ever before, compliance/risk management is a daily fact of life for businesses and professionals."
The functionality of the firm's site is user-friendly and convenient.
The website is HTTPS
secure and features a contact form that allows visitors to submit enquiries and request consultations with the firm's lawyers. The website is also mobile-responsive, meaning that it can be easily accessed on any device, including smartphones and tablets.
A quick note on navigation because while the firm's full branding is Campbell & Associates Law Firm, P.C. the official web address is www.cllegal.com so it would probably be a good idea to bookmark the page if coming back to it later. Also note that if you are trying to look up information on the firm you may need to enter the location (dallas tx) as well as the law practice name since there are a few other firms in the USA using the name Campbell and Associates.
General Notes: We don't look into any firm's recruitment program so can't comment on job vacancies or about working there. Changes may have occured since this article was written so please visit the firm's
www.cllegal.com
website for the most up to date opening hours, office address, phone number, email address, and other information.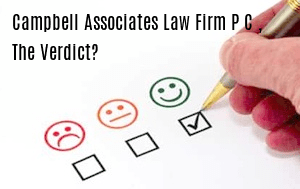 This Campbell & Associates Law Firm, P.C.
article is rated
3.4 / 5 based on 9 reviews. †
(Voting has been suspended for this article.)
Found this article helpful? Rate it:

---
Other Law Firms with Reviews like Campbell & Associates Law Firm, P.C.:
» www.webblawgroup.com - 'webb law group san diego' ...
» www.fontananapolitano.com - div class="infoquote" "We strive to provide our clients with complete satisfaction and affordability ...
» www.djolaw.com - saying that they are 'outdated' ...
» www.srlitigation.com - Sullenberger Roskamp PLLC is a law firm based in Tampa ...
» www.dursolaw.com - The site is HTTPS secure for submitting your queries via the online form ...
» www.macomblawyers.com - At Garton & Vogt ...
» www.principallawgroup.com - But if you actually read the comments you'll see one negative review about not getting a payment in India and another that seems to be a positive comment but with 1 star ...
» www.fiolinjurylaw.com - Overall ...
» www.njcounsel.com - A quick note on navigation because although the firm is called Dratch Law their official website is www ...
» www.ifightforyourrights.com - With these large settlements and prolific case history ...
» www.lsimonslaw.com - We recommend bookmarking the site if you plan on coming back to it just to be sure ...
» www.accesslegalcare.com - You may have to enter the firm name and an office location /b to see reviews on sites such as Google ...
» www.lindlaw.com - People generally don't take time out to write 50+ in ...




Search for Legal Help by State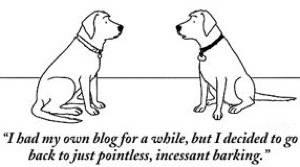 Lawyer Marketing Blog
Alabama Death Row Inmate Takes Appeal Over Law Firm Error To Supreme Court
: Only those firms that could alter quickly enough to meet with their clients' increasing demands will endure. The biggest U.S. The difficulty is that helping the analyzing attorney will truly have the opposite effect. br ...

Getting The Guidance You Need
: Attorney - This is another free internet directory of attorneys which allows users to search by practice area or zip code. There are 1.2 million attorneys in this state. It is possible to easily ask for a phone book to ...

Out Of School For The Summer
: A fee for such a consultation. find out how much will be if you have it. Both Proner and attorney said their messages were not inappropriate as well as helpful and did not constitute solicitation. Other in-house organizations find ...

Helpful Tips For getting an excellent Attorney
: After college. Brad instantaneously attended South Texas College of Law. The reason Boehner's lawsuit has not been filed is that a law firm that's willing to consider the case can't be found by him. Write everything dow ...

How to pick a Divorce Lawyer
: While it might impress your friends that you hired the exact same attorney who handles Lady Gaga's legal affairs. consider whether the attorney may have time to represent you and also the focus-seeking pop star. Attorne ...