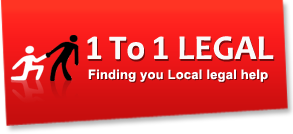 The Law Office of Cary A Lind Info:


Cary A. Lind, P.C. - Chicago
Attorney Cary A. Lind represents the interests of clients in the Chicago area and surrounding counties for matters including Estate/Trust Administration, Probate and Trust Litigation, Wills/Trusts, Real Estate Litigation and more. Their law office has over 40 years' experience helping individuals and businesses protect the things that are important to them. As legal matters grow consistently more complex over time, you need a qualified professional with the necessary expertise to ensure ethical and fair results.

1655 N Arlington Hts Rd, Suite 100-East, Arlington Heights, Chicago, Illinois, 60004

https://www.lindlaw.com

c.lind@lindlaw.com

847-577-0030

The Law Office of Cary A Lind - Litigation Attorney in Arlington Heights (Chicago), Illinois: Review
In today's article we go outside of the typical website or staffing reviews as the law office we're covering (that of attorney Cary A. Lind, P.C.) specializes in a very unique range of legal matters. We've used the word 'niche' before, but this attorney focuses on such individual case types within the genre of litigation that we wanted to clarify those a bit first. As the firm's site states:


"In today's world, legal matters have become increasingly complex."
To start with, Probate and Trust Litigation are legal processes that aim to resolve disputes related to the distribution of a person's assets after their death. Probate is the legal process by which the court system distributes the deceased's property, pays their debts, and settles disputes. The process of probate litigation typically includes identifying the assets of the deceased, deciding on the payment of taxes and other expenses, and ultimately distributing
the remaining assets
to the beneficiaries. Trust litigation, on the other hand, involves disputes related to trusts, which are a legal arrangement where a trustee holds and manages assets for the benefit of the beneficiaries. In Illinois, probate and trust litigation is a specialized area of law, making it essential to work with a law firm that regularly handles the issues that arise in such disputes.
One of the most common types of disputes
is between beneficiaries
. These disputes can arise due to a variety of reasons, such as disagreements over the interpretation of the will or trust, the distribution of assets, or the appointment of a trustee or executor. Other common types of disputes include challenges to the validity of the will or trust, claims of undue influence, and disputes over the management of assets. Given the complexity of these disputes,
it is crucial
to hire a skilled probate and trust litigation attorney who can help navigate the legal process and protect your interests.

"Our goal is to effectively resolve the legal matters that affect you, your family and your business"
An experienced attorney can help you understand your legal rights and obligations, negotiate with other parties, and represent you in court if necessary. But
how can you tell
if the lawyer your researching on the internet is the right one for you? Unfortunately, Illinois does not have the user-side resources of some other areas which can often confirm the expertise and experience of any attorney registered with their bar association. The bar association of this state does sometimes state which year the person joined the bar. But that's not always the best guage of a person's fitness to handle your case.
Real estate litigation is another case type handled by The Law Office of Cary A. Lind and covers a range of disputes that may arise in connection with the buying, selling, developing, or using of property. Common types of
real estate litigation cases in Illinois
include boundary disputes, lease disputes, quiet title actions, adverse possession, and breach of sales agreements.
These cases can be complex
and require the assistance of an experienced real estate litigation attorney to navigate the legal process and protect your rights.
Other legal issues that commonly arise include breach of contract, failure to disclose a defect on the property, breach of duty or negligence, or specific performance failure. In addition, Illinois law provides for a legal claim called a partition action, which allows for the division of ownership of a piece of real property. Legal remedies available to parties involved can include monetary damages, specific performance, rescission of a contract, and injunctive relief. In some cases,
alternative dispute resolution
methods such as mediation or arbitration may also be used to resolve disputes.
"we use our years of experience to represent clients honestly, ethically and fairly."
Usually people rush to the public review boards such as Google, Facebook, or Yelp when researching which service provider to use. However this does not always yield satisfactory results when it comes to legal professionals. That's because although people are happy to shout about the great pizza they had last night,
not so many are willing to post
about their messy divorce, bankruptcy, criminal offence, or family argument over a will. So many lawyers which have operated for decades in their local area with hundreds or even thousands of happy clients - can have merely a handful or even zero reviews on the independent comment boards.
There are a couple of things that stand out in favour of using this particular law office. The practice does have roots in the community handling legal matters since 1978. Cary Lind is recognized by peers and was selected to Super Lawyers for 2007. Also, the firm's website has a
huge section of information articles
. In our opinion this not only shows the attorney's desire to help those before they've even hired her - it also indicates
she has a real passion
for the subject matter. People generally don't take time out to write 50+ in-depth legal articles on litigation unless they really, really are passionate about their job.
"Most cases are settled, and we try to position our clients for successful settlements. If not, we have the experience and expertise to take cases to trial."
While the firm's branding is "The Law Office of ..." the official website is www.lindlaw.com This is a common feature most 'law office' firms have so it's usually a good idea to bookmark a site if you plan on coming back to it. Most scams in the legal industry tend to target property sales/purchases, but you never know so try to keep safe. The Lind Law website
is https secure
for submitting your personal details through their contact form. It's surprising how many firms still do not safeguard people's details in that way. Watch for
the padlock
in your browser.
General Notes: We don't look into any firm's recruitment program so can't comment on job vacancies or about working there. Changes may have occured since this article was written so please visit the firm's
www.lindlaw.com
website for the most up to date opening hours, office address, phone number, email address, and other information.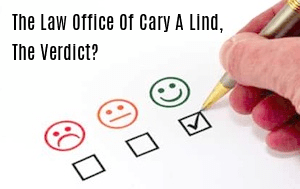 This The Law Office of Cary A Lind
article is rated
4.6 / 5 based on 23 reviews. †
Found this article helpful? Rate it:

---
Other Law Firms with Reviews like The Law Office of Cary A Lind:
» SG Law Corp - Be aware that you cannot have ampersands in web addresses so variants such as www ...
» Patricia A Boyes Attorney CA - The website is also mobile ...
» LloydWinter Law - Stay safe ...
» Emery Brett Ledger Attorney - div class="infoquote" "No fee unless we win your case with a financial compensation award" /div The www ...
» WJB Legal - Typically everyone would know where the local lawyer offices were ...
» William D Keefe Attorney - But according to our poll a few years back ...
» Lippitt O'Keefe - We've seen some firms who perhaps think lawyers need to be made to sound more like 'regular people' ...
» Cohen and Winters - Most will make claims such as 'experienced' ...
» Brian D. Perskin and Associates - We've seen one law firm praised for their 'awesome pet ...
» Judith Meyer Commercial Dispute Lawyer - The official website we link to from this page uses the full name ...
» Campbell and Associates Law Firm - div class="infoquote" "Today ...
» Webb Law Group, APC - They also state 'free consultations' in several places so could we worth an initial chat /b at the very least ...
» Fontana & Napolitano - div class="infoquote" "We strive to provide our clients with complete satisfaction and affordability ...




Search for Legal Help by State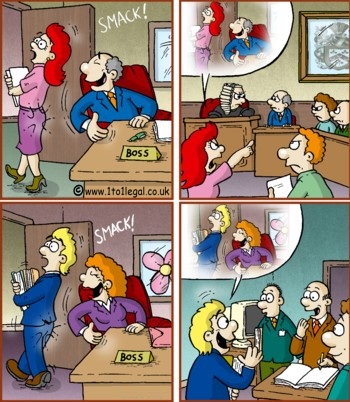 Lawyer Marketing Blog
The Importance Of Legal Marketing For Attorneys
: Just a few easy however sensible strikes later .registering a domain. beginning an electronic mail publication and eventually a blog) and Greg's immigration firm is without doubt one of the best-identified within the nation. You n ...

three Incredible Things That Happen When Law Firms Take On-line Advertising and marketing Critically
: A group method can also be important and another space where many regulation companies must radically improve. Designing a great regulation agency web site is extra important than you might assume. But individual attor ...

Dobyns Prepares '21 Questions' For Indifferent
: Subtle customers of legal companies would go right on insisting that their transactional and counseling services be rendered by people with specialized legal training and credentials. For those attorneys who might have ...

4 Advertising and marketing Suggestions From Successful Attorneys
: Credit score Slips is pleased to have had the following persons be part of them as persevering with blog authors prior to now or as guest bloggers for per week. It takes professionals who've their finger on the proverbial pulse of ...

Iba
: To receive updates as they are posted. please add this blog to your feeds or subscribe by entering your e-mail address within the area below. People who are paying for a lawyer only as a result of no options are availa ...