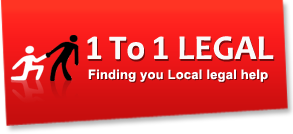 Principal Law Group, LLP Info:


Principal Law Group - Washington
Principal Law Group, LLP is a leading pharmaceutical and wrongful death law firm working with some of the most highly respected firms nationwide. They have extensive experience across a range of matters including birth control injuries from Yaz, Yasmin and Ocella, SSRI birth defects, lung cancer or mesothelioma from asbestos exposure, defective medical devices, dialysis complications from Granuflo, and diabetic illnesses from the use of Actos. They are committed to the highest standard of excellence and initial consultations are free.

20 F Street NW, 7th Floor, Washington, Washington DC, 20001

https://principallawgroup.com

info@principallawgroup.com

(855) 755-4754

Principal Law Group, LLP Mass Tort Attorneys in Washington DC: Review
Principal Law Group, LLP are one of many law firms now specializing in mass tort or 'class action' lawsuits. At the time of writing this included Zantac, Metformin, Abilify, Taxotere, Onglyza, Kombiglyze, Zofran, Xarelto, Invokana, GranuFlo, NaturaLyte, Clomid, Actos, Yaz/Yasmin and many more. These 'dangerous drugs' as they are commonly referred to as their case type are typically associated with one very negative side effect such as vision loss from Elmiron.

The fact there are so many medications out there causing significant harm despite apparently being through rigorous testing and government approval - raises a huge amount of questions. However if you're already in the position of having suffered as a result of these medications you're main concern will be finding the best fit legal professionals for your case no matter which drug it relates to.


"Principal Law Group, LLP is a leading pharmaceutical and wrongful death law firm located in Washington DC, near Capitol Hill."
Law firms that handle these class action type cases generally are setup to provide assistance nationwide. So while this statement above from the firm's website provides their office location -
they are not limited by state borders
. Quite often an attorney for a mass tort claim will never meet with their client face to face and they will not have to appear in court. As the action is not specifically just you against the pharmaceutical supplier with a case starting from scratch - you can be well represented by the existing facts and past cases.

"We are committed to providing the highest standard of excellence for each and every client and will do whatever we can to ensure a just resolution to your case."
That doesn't mean you just hand your case to the first lawyer you come across.
Not everything always runs smoothly
and a bad attorney still has plenty of opportunities to mess up. So how do you verify statements such as the above regarding how the firm treats it's clients? The first port of call most potential clients jump to are the public review boards such as Google, Facebook, Yelp, etc.
Sadly, there seems to be an issue on some of the review sites matching up the correct comments with this firm. Plus on top of that, at the time of writing PLG
had only 2.6 stars
on the search engine's local business section where reviews are normally displayed. But if you actually read the comments you'll see one negative review about not getting a payment in India and another that seems to be a positive comment but with 1 star?
"PLG works with some of the most highly respected firms nationwide and we will take care in handling your case"
We did see one reviewer try to explain that there seems to be a call center in India ringing people up to offer them loans while calling themselves the Principal Group. So
this is a perfect example
of why we constantly bang on about reading the comments rather than flicking through star ratings when comparing firms. Even when the comments have been matched up correctly to the actual firm we've seen people give 5 stars for 'tasty menu changes' at a Criminal Defence law office and a 1 star review for bad town center parking facilities - which is totally out of the law practice's control.
PLP provides
a range of articles
on their website. Most are news articles with titles such as '
Two school districts sue Juul
', '
Cancer Taking Toll As New Roundup Trials Near
' and '
Roundup Cases Going Before Juries
'. With so many brand names of drugs and various ways to describe the type of cases:
"... birth control injuries, SSRI birth defects, lung cancer or mesothelioma from asbestos exposure, defective medical devices, dialysis complications, transvaginal mesh revision surgeries, diabetic illnesses ..."
Make sure to
pay attention
when navigating around the different firms on the web. It can be difficult to tell the difference between an official law firm and a website set up to take your details and sell them on to other companies. Sadly, the
The Bar Association of the District of Columbia
(BADC) is not much help. Their lawyer search function to check if a firm is registered with them does not provide much user-side information and was not working properly at all on one browser we tried.
The official website for Principal Law Group is www.principallawgroup.com which matches the branding so should be easier to remember. The site is
HTTPS secure
for submitting your personal details via their online form. They do have a separate website popping up in search results at www.partnerwithprincipal.com which is for other law firms to set up practice connections with them. But there is no extra information relating to lawsuits.
Again though, with the use of generic terms 'principal', 'law' and 'group' rather than unique names such as those of attorneys at the firm (listed as David Vermont, Brent M MacDonald Jr, and John J Kane Jr)
you need to be careful
about what you click. There are
plenty of scams
already going about and plenty more being thought up right now. So keep on your guard.
"If you or a loved one has suffered from anything listed above, or any other drug or medical device, please call our offices today and schedule a free and confidential consultation."
General Notes: We don't look into any firm's recruitment program so can't comment on job vacancies or about working there. Changes may have occured since this article was written so please visit the firm's
www.principallawgroup.com
website for the most up to date opening hours, office address, phone number, email address, and other information.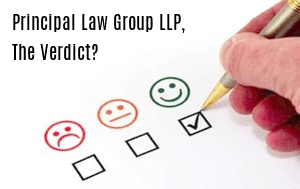 This Principal Law Group, LLP
article is rated
4.7 / 5 based on 20 reviews. †
Found this article helpful? Rate it:

---
Other Law Firms with Reviews like Principal Law Group, LLP:
» Fiol & Morros Law Group - div class="infoquote" "We handle all different types of cases involving victims of a preventable injuries and deaths ...
» The Dratch Law Firm, P.C. - Dratch ...
» Brown LLC - This means a mix of general practice firms ...
» The Law Offices of Larry D Simons - Which is why researching a good lawyer for this type of legal matter is very difficult ...
» Access Legal Care, PLLC - div class="infoquote" "Free initial legal consultation" /div Another feature is online legal document preparation ...
» The Law Office of Cary A Lind - In our opinion this not only shows the attorney's desire to help those before they've even hired her ...
» Stratton & Green, ALC - However we always recommend reading the comments left by people rather than relying on star ratings when it comes to law firm services ...
» BoyesLegal APC - They say their goal is for attorneys to work closely with clients to understand their goals ...
» LloydWinter P.C. - A firm taking the time to provide free advice on their site should never be overlooked ...
» The Ledger Law Firm - As with most litigation firms ...
» The Walton Law Firm PA - The firm essentially works in two 'areas' of law ...
» WDK Law - if they are good communicators) or themes of criticism ...
» Lippitt O'Keefe, PLLC - The firm's branding is solid with the website at www ...




Search for Legal Help by State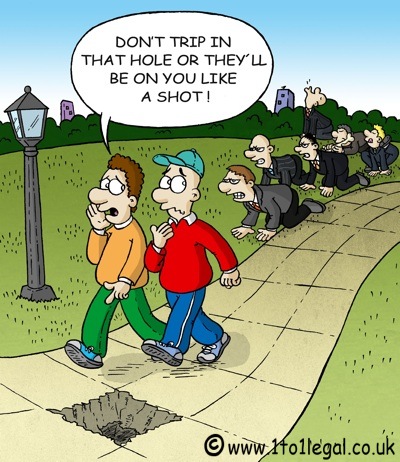 Lawyer Marketing Blog
Los Angeles Parenting Teens
: As a lawyer who ghostwrites for different lawyers they would be keen on hearing your opinion on the latter. But the important thing distinction from the traditional mannequin is that your time is spent speaking your ins ...

Attorney And Law Firm Directories For Legal Assistance On Pinterest
: By linking your web directory profile to social networking profiles and your site. it is possible to develop a powerful basis and increase your chances of possible future clients finding your organization. Internet users constantl ...

The Web Directory Listing of your Law Firm Can Produce Deceiving Data
: You might also wish to search blogs for example AboveTheLaw and assess the rumor in the Greedy Associates message boards. businesses are reviewed in The Vault Guide to the Top 100 Law Firms . and Vault profiles are available on .s ...

Attorney Promotion Passive Advertising And 2.0
: News of services and advertising products. . As a consequence. the business itself can be configured. To increase the convincing power of your materials. include greater than one list. Google+ communities compare ...

Despite Lineage Controversy, Elizabeth Warren Tied With Sen. Scott Brown
: Christina Wagner. Director of Chicago Library Services at Foley & Lardner. LLP is the advertising manager. The American Bar Association offers a directory of attorney disciplinary agencies here Check with your state to see what ac ...