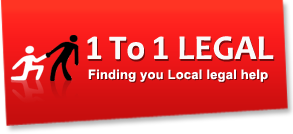 LloydWinter P.C. Info:


LloydWinter P.C. - Fresno
LloydWinter P.C. are a full-service law firm situated in the heart of the Central Valley. They handle a wide variety of litigation issues such as business disputes and real estate matters. They utilise the latest technologies to ensure swift and clear management of your case, promising the highest levels of experience and compassion in your time of need. All initial consultations are free.

1724 Broadway St, Suite 6
,
Fresno, California
,
93721

https://lloydwinterlaw.com

vrios@lloydwinterlaw.com

(559) 233-3636

LloydWinter P.C. Litigation Law Firm in Fresno, CA: Review
Obviously by taking the time to write this article we clearly have a positive opinion of the law firm LloydWinter, P.C. However we've been working in the legal industry and writing such articles for over 20 years now. So rather than assume a bias, please take a moment to read through some of the reasons we decided to add the firm to our law network site. It may just give you a few extra tips on how to tell law firms apart when searching for the right one yourself.


"A compassionate law firm devoted to setting the world right, one client at a time."
All law firms have statements like this one from the Lloyd Winter's website. They all sound great. But if they all have something like this, how can you tell which is true or not? Well, there are plenty of other things you can look out for.
One thing
we always encourage
law firms to create is good staff profile secations. LloydWinter have such profiles on the
About Us
page giving you background, experience and expertise of various team members at the firm.
They also provide a Blog section. Many firms use a blog section to simply write a bunch of extra sales pitches to promoted their services. However LloydWinter have listed many of the legal questions they've been asked over the years such as "Filed A Lien By Mistake?", "Can One Lawyer Represent Us Both?", and "I've been served, now what?". There are also very niche queries. A firm taking the time to provide free advice on their site should never be overlooked.


"We take pride in the knowledge that we are different than the standard law firm"
Again just like many firms, this one provides testimonials on their website from previous clients. Usually we don't list such in an article since in our last poll only 9% of you stated you trusted such reviews posted by the law firm themselves. However, since this firm deals with other businesses who seem to be
willing to stake their reputation
on the review as well - we've made an exception.
"we were almost served with a default judgment, but fortunately, Jody and the team saved us"
"his team have provided great legal service to me and my small business"
"very helpful in helping me get a final bonus from my previous employer"
Comments from past clients are always going to be positive on the company's own website. So what about the public reviews boards
such as Google
, Yelp, Yell or Facebook? Here are a few snippets from them:
"made sure I fully understood the situation and my choices"
"knowledgeable and friendly law, firm, pays attention to details"
"never let me give up, believing in me until the very end"
We highly recommend
that you never simply flick through star ratings on law firms when checking which one you might use. The issue of fake reviews and bought reviews has been rampant for many years now. Plus not everyone is perfect at placing the correct review on the correct firm. We've seen lawyers praised for their tasty pizza menu and a divorce specialist criticized for not being able to take on a criminal law case.
People can be idiots sometimes so make sure to read through everyone's comments to look for positive and negatives themes instead. If you read through reviews of LloydWinter's Fresno, CA office there's
a definite theme of 'caring'
about their clients.
"Being on the forefront of technology solutions allows our team to work efficiently for our clients"
On the subject of technology we need to cover navigation. The firm's official website is www.lloydwinterlaw.com and typical variants such as www.lloydwinter.com are all owned by different firms. You never know what scam fraudsters are going to come up with next or what new form of
phishing
they'll invent. So make sure you are on the correct site and that it's HTTPS secure for submitting your personal details on their contact form should you choose to use it. LloydWinter's website does have a secure certificate at the time of writing this. Stay safe.
General Notes: Usually if a free consultation is available we will have mentioned it above. We don't look into any firm's recruitment program so can't comment on job vacancies or about working there. Changes may have occured since this article was written so please visit the firm's
www.lloydwinterlaw.com
website for the most up to date opening hours, contact details, and other information.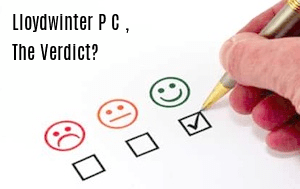 This LloydWinter P.C.
article is rated
4.5 / 5 based on 20 reviews. †
Found this article helpful? Rate it:

---
Other Law Firms with Reviews like LloydWinter P.C.:
» Brian D. Perskin and Associates - Some genuinely have identical photos of people in suits smiling and shaking hands ...
» David J Oliveira Attorney - It may be an idea to bookmark the site /b though if you are going to come back to it frequently ...
» Judith Meyer Commercial Dispute Lawyer - But it can be frustrating if you're trying to get a better handle on which firm to go with ...
» Cohen and Winters - Many legal practitioners provide customer testimonials on their own website ...
» William D Keefe Attorney - For example you're never going to see /b a law office saying they are 'outdated' ...
» Brian D. Perskin and Associates - You may get a 1 year qualified lawyer from a 40 year old firm ...
» David J Oliveira Attorney - So that's another big plus to add to the list ...
» Judith Meyer Commercial Dispute Lawyer - We've discussed in another article about how there is a lack of public attorney reviews generally anyway as many people don't want to point out their private legal issues online ...
» Cohen and Winters - The Cohen and Winters website is https protected though for submitting your personal details via their contact form ...
» Jason T Brown Whistleblower Attorney - They were thorough ...
» William D Keefe Attorney - Make sure you've spoken to the actual lawyer and know you are comfortable with them before thinking of parting with your money ...
» LloydWinter Law - Many firms use a blog section to simply write a bunch of extra sales pitches to promoted their services ...




Search for Legal Help by State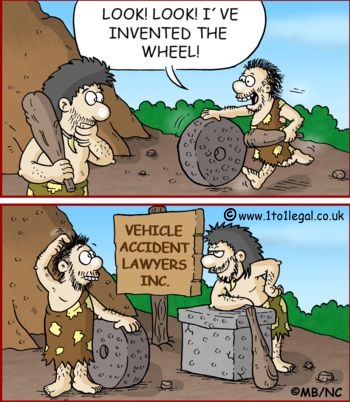 Lawyer Marketing Blog