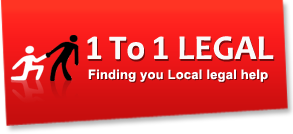 Brian D. Perskin & Associates P.C Info:


Brian D. Perskin & Associates P.C. - New York
Brian D. Perskin & Associates P.C have offices in Brooklyn and Manhattan handling a wide range of family matters including prenuptial/separation agreements, contested/uncontested divorce, domestic violence, and custody. Their talented and dedicated family attorneys have over 40 years collective experience and will fight relentlessly no matter how complicated the issue may seem.

44 Court Street, Suite 1210, Brooklyn
,
New York, New York
,
11201

https://newyorkdivorceattorney.com

bdp@perskinlaw.com

718-875-7584


Brian D. Perskin & Associates P.C. - New York
Brian D. Perskin & Associates P.C is a New York City law firm handling all types of family law matters including prenuptial/separation agreements, contested/uncontested divorce, domestic violence, and custody. Their team consists of talented and dedicated family attorneys with over 40 years collective experience. They will fight relentlessly no matter your gender or how complicated the issue may seem.

600 Third Avenue, 2nd Floor, Manhattan
,
New York, New York
,
10016

https://newyorkdivorceattorney.com

bdp@perskinlaw.com

212-355-0887

Brian D. Perskin & Associates P.C - Divorce Attorneys in Manhattan & Brooklyn, New York: Review
If you've already been through a dozen law firm websites today, you'll undoubtedly have spotted that a lot of them sound and look the same. Many use the same marketing jargon such as 'modern', 'synergy', 'client-centric' and so on. Some genuinely have identical photos of people in suits smiling and shaking hands. So how can you tell them apart?


"Award winning New York Divorce Attorneys with office in Manhattan & Brooklyn"

"Top-rate New York Divorce Lawyers"
With hundreds of thousands of firms all claiming to be 'award-winning', there are either more awards than lawyers in some states, or some are not being fully honest about what that means. Sometimes the website makes no clarification at all so for all we know the award might be for best logo design which doesn't help you decide whether they're
good legal representation
to try out.

But those two excerpts above are from the front page of the Brian D. Perskin & Associates website where they are backed up directly underneath. There is a scrolling bar filled with logos and information about their accolades including 'Best Divorce Lawyers in New York', and 'New York Family Law Leading Lawyers'. Not only that, most of them link out to sites verifying those claims plus three also link out different independent review forums showing comments by previous clients. A very confident and bold move.


"Brian D. Perskin & Associates P.C are divorce lawyers in NYC that handle all types of divorce and family law issues, including contested divorce, complicated matrimonial and custody cases, prenuptial and separation agreements, uncontested divorce, spousal support, visitation and domestic violence."
There are three typical ways a firm will handle cases. One is a general practice law office that covers a huge range of case types but with only a handful of lawyers all trying different types of cases at any one time over the year. Second are general practice law offices where they too handle a range of case types, but each lawyer within the firm will handle their own specialist matters. Third are law offices that simply
specialise in one area of law
.
Certainly the latter is the easiest to
recognise as a good option
and knowing the difference between the first two isn't always as clear as it should be for consumers. That's why for issues such as DUI/DWI, Estate Planning, and Divorce - most people instantly search for a specialist.
"Our Highly skilled legal team has over 40 years of collective experience serving clients throughout New York City as well as Brooklyn, Queens, Manhattan and Bronx."
Again it may be helpful to explain the various types of wording when it comes to experience. Some law practices may state their firm has 'existed', has been 'established', or was 'founded' 40 or more years ago. That's quite a meaningless statement though, because how old the brand is can no possibly reflect on the level of experience of the lawyer who will take on your case. You may get a 1 year qualified lawyer from a 40 year old firm, and a
40 year seasoned professional
from a 1 year old firm.
Next are firms like Brian D. Perskin & Associates P.C who state they have 40 years of 'collective' experience.
This is certainly better
, as it indicates there is actual history amongst the lawyers themselves. Not just the branding. Collective experience just means the total number of years each staff member has been doing that type of work. So 10 staff members each with 4 years' experience = 40 years 'collective' experience. Therefore the number of lawyers will help you know whether a particular firm's claim is potentially good or bad.
In the case of this firm though,
they very helpfully have good staff profiles
. This is something we've been advocating in the legal industry for many years now. We think some firms take it too far when they start listing their favourite foods and hobbies (we can only assume they believe lawyers are seen as inhuman so want to convince people they have feelings too?). Either way, in this example the lead within the firm (Brian D. Perskin) states he has his own 26 years worth of background working in family matters.
"Hi How can I help?"
So far we've covered many positives such as this firm being a specialist, having a good level of experience, and being able to back up their award/leading claims.
In all honesty there is a lot to like.
However we were not a fan of their 'instant chat' feature. That may be our own prejudice against software pretending to be human. But please note that when you are chatting to it, it is merely a contact program and at the end of all your typing back to it's pre-programmed questions - everything you've typed simply gets submitted to the firm to call you later.
"helpful and clear throughout what turned out to be a complicated and long divorce process"

"All communication was answered quickly whether on email or the phone."

"Knowledgable, friendly, considerate, and most importantly easy to contact"

"The case tracker was useful. I was kept up to date throughout"
Our dislike of the chat function doesn't meant the firm is a poor communicator generally. There was a wealth of client comments across the web in the usual places such as Google Reviews, Avvo, Yelp, MartinDale and so on. The majority were like the snippets above -
very positive and often referred to their communication as excellent
. We absolutely recommend reading actual text next to reviews though rather than just relying on star ratings because these third party forums are far from perfect. We've seen one law firm praised for their 'awesome pet-friendly restaurant' and another criticised for not 'having enough leg room'.
A quick note on navigation though. The official site we link to above is www.newyorkdivorceattorney.com which
is https secure for submitting your personal details
to the firm through their contact form. But it obviously uses generic terms in the web address so it may be an idea to bookmark the site rather than trying to remember it. Searching for variations on the firm's name did bring up the correct website in the results we tested. But websites such as www.briandperskin.com or www.brianperskin.com are not currently owned by anyone. One last noteable cutout from the firm's site:
"to schedule a free confidential consultation, please contact us by filling out the form below"
General Notes: Usually if a free consultation is available we will have mentioned it above. We don't look into any firm's recruitment program so can't comment on job vacancies or about working there. Changes may have occured since this article was written so please visit the firm's
www.newyorkdivorceattorney.com
website for the most up to date opening hours, contact details, and other information.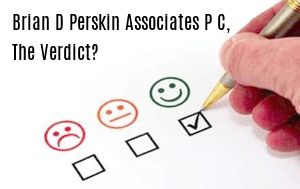 This Brian D. Perskin & Associates P.C
article is rated
4.6 / 5 based on 16 reviews. †
Found this article helpful? Rate it:

---
Other Law Firms with Reviews like Brian D. Perskin & Associates P.C:
» David J Oliveira Attorney - But there were a few other bits and pieces that seemed to back this up /b ...
» Judith Meyer Commercial Dispute Lawyer - Unlike a directory ...
» Brian D. Perskin and Associates - We've seen one law firm praised for their 'awesome pet ...
» David J Oliveira Attorney - We did see a very high peer rating for the firm on the a href="https ...
» Judith Meyer Commercial Dispute Lawyer - So a lack of reviews should never be taken as a negative point /b ...
» Cohen and Winters - The main thing to watch out for is if the firm has only one or two lawyers yet lists dozens of different case types handled because they surely can't genuinely be experts in all of them ...
» Jason T Brown Whistleblower Attorney - It could be for something as minimal as best logo design and nothing to do with their actual legal expertise ...
» William D Keefe Attorney - It's likely that 'wdk law lynn' will start to bring up individual comments for that law office compared to what pops up for 'wdk peabody' ...




Search for Legal Help by State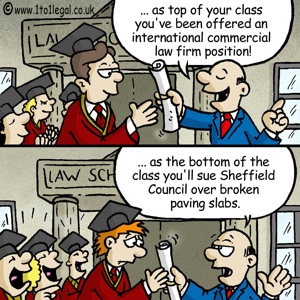 Lawyer Marketing Blog
Keep away from These Twitter Advertising Mistakes
: It was probably near a decade ago that an legal professional got here up to them after one in every of their web advertising ethics packages for the Pennsylvania Bar Institute in Philadelphia. Also. if you know of an especially u ...

Dobyns Prepares '21 Questions' For Indifferent
: Subtle customers of legal companies would go right on insisting that their transactional and counseling services be rendered by people with specialized legal training and credentials. For those attorneys who might have ...

George Zimmerman's Attorneys Can Examine Trayvon Martin's Faculty, Social Media Data
: In Guideline 5.A the litigation part mentioned that legal professionals could analysis public social media profiles and posts of a potential juror or sitting juror. Not solely does the web site and profiles enable the ...

Bankruptcy Lawyer Promoting In The Digital Age
: They use business best-practices in their strategies for both on-web page and off-page search engine optimization to ensure your website ranks higher in Google. Yahoo! Regulation corporations. in flip. are rising the number of b ...

Social Networking
: Although quality over quantity is essential. good law blogs publish two to four instances a month. with many selecting to publish extra usually. The research reflects that sixty eight% of respondents use social media to hear comp ...