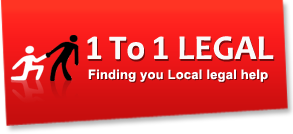 Lawyers in Denver, Colorado:
Bowman & Chamberlain, LLC

Denver / Colorado - They help injury victims get compensation for injuries from a personal injury, including medical bills, pain and suffering, lost wages, and other expenses. They understand injuries interfere with work, family, and the ability to live a normal life. They take great pride in helping because they know their work directly impacts your ability to move on.


2828 N. Speer Blvd., Suite 116, Denver, Colorado 80211

720-863-6904

bowman@copihelp.com

http://www.coloradopersonalinjuryhelp.com

They handle: Personal Injury, Medical Malpractice, Dangerous Products .
Allman, Mitzner & Fawley, LLC
Allman, Mitzner & Fawley, LLC, practices personal injury law and offers other services in Denver. Free consults: 303-293-9393.Recommends this Law Firm


4100 E. Mississippi Avenue, 16th Floor, Denver, CO 80246


info@allman-mitzner.com


303-293-9393


https://www.allman-mitzner.com/

They handle: Personal Injury
Alderman Bernstein
Call 866-959-7174 to speak to a real estate litigation attorney from Alderman Bernstein in Denver, Colorado, regarding your real estate law issue.


101 University Boulevard, Suite 350, Denver, CO 80203- 1254


info@aldermanbernstein.com


720-460-4200


https://www.aldermanbernstein.com/

They handle: Contracts | Eminent Domain | Real Estate Law | Land Use & Zoning
Abrams | Sullenberger | Silver, LLC
Contact Abrams | Sullenberger | Silver, LLC, in Denver, Colorado, for representation in business law, construction law, real estate law, or DUI defense matters. Call (303) 500-5795 for a free consultation.


700 17th St., Suite 650, Denver, CO 80202


info@abramslaw.net


(303) 500-5795


https://www.abramslaw.net/

They handle: Administrative Law | Business & Commercial Law | Contracts | Business Organizations | Construction L
Page 1 of 1
Search for a Lawyer near you:
Search by State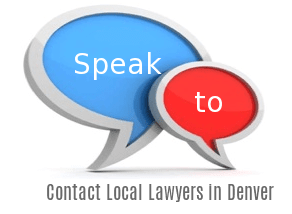 Latest Legal News
Lawyer Marketing Blog
Attorney Alleges Senator's Mum At Center Of Mortage Fraud Ring
: Going to law school means learning how to think differently. One outstanding thing about the data is the fact that regional companies do if not better. in the positions than law firms traditionally regarded as the most ...

Finding A Solicitor
: You should list all of your services on your own main page and offer handy links which people can click to find additional information about particular issues. Their attorneys are commercially savvy and actually comprehend the sec ...

"It's concerning The Content"
: Of course. that only applies to high quality web directories. KM35A84 2007) Organized by state. each section begins with a summary of the country and its legal climate. followed by one page descriptions of each one of the nation ' ...

This Law Enforcement Data Business Went to The Advertising World
: Their first day the whole class in law school. was assembled in a lecture hall plus they asked everyone who wished to maintain public service to lift their hand. Law firms should invest in their own communities. and there's a cert ...

Divorce Suit Against Ex-Husband Drops
: Their hope is that other law firms or attorneys can prevent wasting time and thousands .if not tens of thousands) of dollars on unproductive web marketing companies. It may by viewed as blasphemy to raise this question. Find a few ...