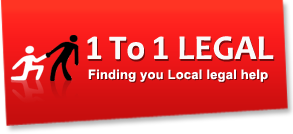 Lawyers in Denver, Colorado:
Bowman & Chamberlain, LLC

Denver / Colorado - They help injury victims get compensation for injuries from a personal injury, including medical bills, pain and suffering, lost wages, and other expenses. They understand injuries interfere with work, family, and the ability to live a normal life. They take great pride in helping because they know their work directly impacts your ability to move on.


2828 N. Speer Blvd., Suite 116, Denver, Colorado 80211

720-863-6904

bowman@copihelp.com

http://www.coloradopersonalinjuryhelp.com

They handle: Personal Injury, Medical Malpractice, Dangerous Products .
Allman, Mitzner & Fawley, LLC
Allman, Mitzner & Fawley, LLC, practices personal injury law and offers other services in Denver. Free consults: 303-293-9393.Recommends this Law Firm


4100 E. Mississippi Avenue, 16th Floor, Denver, CO 80246


info@allman-mitzner.com


303-293-9393


https://www.allman-mitzner.com/

They handle: Personal Injury
Alderman Bernstein
Call 866-959-7174 to speak to a real estate litigation attorney from Alderman Bernstein in Denver, Colorado, regarding your real estate law issue.


101 University Boulevard, Suite 350, Denver, CO 80203- 1254


info@aldermanbernstein.com


720-460-4200


https://www.aldermanbernstein.com/

They handle: Contracts | Eminent Domain | Real Estate Law | Land Use & Zoning
Abrams | Sullenberger | Silver, LLC
Contact Abrams | Sullenberger | Silver, LLC, in Denver, Colorado, for representation in business law, construction law, real estate law, or DUI defense matters. Call (303) 500-5795 for a free consultation.


700 17th St., Suite 650, Denver, CO 80202


info@abramslaw.net


(303) 500-5795


https://www.abramslaw.net/

They handle: Administrative Law | Business & Commercial Law | Contracts | Business Organizations | Construction L
Page 1 of 1
Search for a Lawyer near you:
Search by State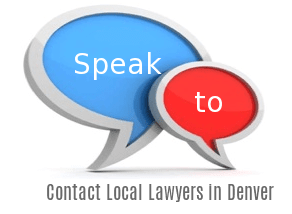 Latest Legal News
Lawyer Marketing Blog
Attorney Alleges Senator's Mum At Center Of Mortage Fraud Ring
: They frequently come in to advise on customer relationship management databases .CRM). but their ability to view the big picture of your entire advertising technology needs may be in hiring a marketing technology consultant. the a ...

Finding A Solicitor
: Learn what other attorneys or law firms are involved. They work with solicitors right throughout the United Kingdom. from modest. private firms to big City companies. The first area a lot of individuals will search to f ...

"It's concerning The Content"
: Essential search feature .tavern number or name). As part of the "Bridging the Digital Divide Project. Your Access to Cancer Information." their Web site is made to provide a tailored. simple- to-use interface to credib ...

This Law Enforcement Data Business Went to The Advertising World
: Provide a free consultation send quarterly firm updates up with skilled suggestions that clients can use. and to encourage new customers. Their multidisciplinary team of copywriters. web designers and SEO engineers work ...

Divorce Suit Against Ex-Husband Drops
: Search engines grant points to websites that provide information that is relevant. This short article gives some of the things they look for in appraising their SEO firms together with when dealing with SEO firms. some ...