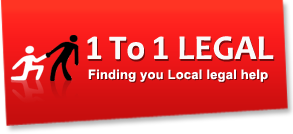 Colorado Attorney Leads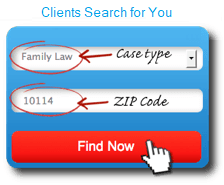 • We've been referring people to law firms since 1999. We guarantee our work and potential clients are referred direct to you for that important initial contact.
• On top of the referrals, we will also promote your services across our site and various social media channels. This means our program can work for you on it's own, or blend perfectly with any other marketing plans you already have.
• Plus unlike Directories or PPC, we filter people by both case type and zipcode to make sure they match your target audience. So we can deliver Personal Injury, Divorce, Crime, Immigration, Real Estate, or Commercial Law
leads
anywhere in Colorado.
Want a quote for referring people to your Colorado law firm? Just ask:
>> No obligation. No hidden charges. No auto-renewal. No cancellation fees. <<

We're currently targeting people in Denver, Colorado Springs, Aurora, Fort Collins, Lakewood, Thornton, Arvada, Westminster, Pueblo, Centennial and more.
Colorado Lawyer Referral Resources
Colorado Bar Association
: Utilize new and young attorneys by integrating them throughout the organization. New and young attorneys are the future of the CBA. Unfortunately, they do not join at the rate of earlier generations. Beyond directing improved recruiting efforts toward them, new and young attorneys need to feel at home, be engaged, and be integrated throughout the organization. We should not rely ...
Attorney Regulation Counsel
: Attorney Regulation Counsel helps the Colorado Supreme Court regulate the practice of law in Colorado through various programs. The office oversees attorney admissions, attorney registration, mandatory continuing legal and judicial education, attorney diversion and discipline, regulation of the unauthorized practice of law, and inventory counsel. Learn more ...
Denver Bar Association
: The clinic focuses on general divorce and child custody questions. This clinic is intended for individuals not represented by an attorney and is limited to a 15- to 30-minute consultation. Attorney volunteers may handout business cards and/or obtain clients on a pro bono basis or, depending on the status of the client, on low-income, modest means or ...
Colorado Trial Lawyers Association
: Established in 1953, CTLA is the largest specialty bar association in the state. With over 1,300 members across Colorado, the association provides continuing legal education and training to trial attorneys in addition to networking opportunities, resources and professional development activities. CTLA also actively promotes individual rights through amicus briefs ...
Lawyer Marketing Blog Articles
Why Online Legal Directories Are essential for A Law Firms
: Register with all the website then return and assert your business if you discover it. Interestingly. when Chambers and Associates completely entered the U.S. Even should you choose to work hard to update your blog regularly. the ...

The 5 Greatest LinkedIn Next
: Mesothelioma lawyers charge a contingency fee for his or her legal representation. plus added prices. Costs will be deducted by an excellent lawyer off the top of any resolution or award. ahead of the cash is divide and before the ...

Interview With Myself #6 What Do You Have When An Attorney Is Entombed Up To
: You might need to phone several bar associations to secure a varied listing of attorneys in your area. They're lying should you do. And finally. if you are an AARP member. one other reduction resource that may be able t ...

Attorney Common Eric Holder Appears To Have Selective Empathy
: You and your agency will likely be judged based on your web site. so be sure you put your best foot ahead and gown for achievement. Understanding social media is essential to the apply of regulation-Facebook. LinkedIn. ...

Which online marketing purchase has brought you the most success?

Related Colorado Local Information
Case Titles Targeted:
Family Law, Personal Injury, Crime, Real Estate, Business Disputes, Estate Planning, IP, Immigration, Commercial Law, Debt/Insolvency, DUI/DWI, Employment Law and more.

[snippet ...] S. Holly Sugar was first milled from beets in Holly in 1905, and later moved its headquarters to Colorado Springs. According to Colorado's official 2015 ABA-required disclosures, 74.2% of the Class of 2015 obtained full-time, long-term, JD-required employment nine months after graduation. On September 11, 1996, Anschutz sold the combined company to the Union Pacific Railroad, creating the largest railroad network in the United States. Colorado has two consolidated city and county governments, 61 home rule cities and 35 home rule towns, 12 statutory cities, and 160 statutory towns, and one territorial charter municipality. It includes the majority of the Southern Rocky Mountains just as the northeastern segment of the Colorado Plateau and the western edge of the Great Plains. Significant pieces of the economy incorporate government and protection, mining, horticulture, the travel industry, and progressively different sorts of assembling. From 1894 to 1909 the school involved the Hale Law Building. railroading. Around 14. Colorado controls hemp as any piece of the plant with under 0.3% THC » Read entire article »
Counties/Boroughs:
El Paso County, City and County of Denver, Arapahoe County, Jefferson County, Adams County, Larimer County, Boulder County, Douglas County, Weld County, Pueblo County, Mesa County, Garfield County, City and County of Broomfield, Eagle County, La Plata County, Fremont County
Seats:
Colorado Springs, Denver, Littleton, Golden, Brighton, Fort Collins, Boulder, Castle Rock, Greeley, Pueblo, Grand Junction, Glenwood Springs, Broomfield, Eagle, Durango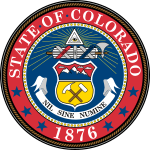 What are People Saying?
"We are on this site! A Great service." - JAFLAS

"I confirm that we are happy ..." - TS

"Spot on. Thank you!" - Jessica Nutter LLM

"We would like to go ahead again" - Clive L

"thank you for your efforts!" - Hopkins


*random snippets copy/pasted from comments made by third parties on the web such as twitter, facebook, linkedin, etc.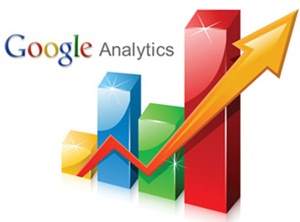 Advertise Online with Local Search
Wealth Management Consultants:
Humphrey Wealth Management
believe you should never have to worry about running out of money. For over 35 years they have empowered investors to enjoy the retirement they always imagined. Whether you're in the heart of your career, approaching retirement, or already retired - they will
help you grow and preserve your assets
in order to have a reliable income stream through all stages of life.
Visit their website, or call 973-979-5704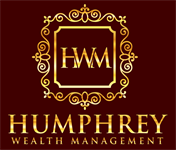 » www.humphreywealthmanagement.com »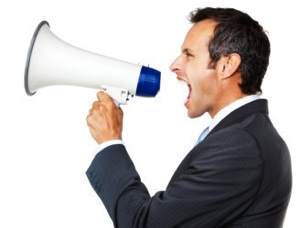 CO Digital Marketing Agency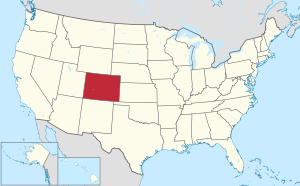 LINKS TO CITY PAGES