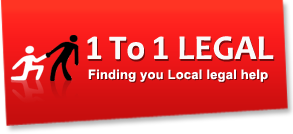 Colorado Attorney Leads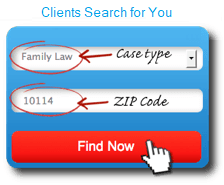 • We've been referring people to law firms since 1999. We guarantee our work and potential clients are referred direct to you for that important initial contact.
• On top of the referrals, we will also promote your services across our site and various social media channels. This means our program can work for you on it's own, or blend perfectly with any other marketing plans you already have.
• Plus unlike Directories or PPC, we filter people by both case type and zipcode to make sure they match your target audience. So we can deliver Personal Injury, Divorce, Crime, Immigration, Real Estate, or Commercial Law
leads
anywhere in Colorado.
Get a referral quote for your Colorado law firm:
>> No obligation. No hidden charges. No auto-renewal. No cancellation fees. <<

We're currently targeting people in Denver, Colorado Springs, Aurora, Fort Collins, Lakewood, Thornton, Arvada, Westminster, Pueblo, Centennial and more.
Colorado Lawyer Referral Resources
Colorado Bar Association
: Utilize new and young attorneys by integrating them throughout the organization. New and young attorneys are the future of the CBA. Unfortunately, they do not join at the rate of earlier generations. Beyond directing improved recruiting efforts toward them, new and young attorneys need to feel at home, be engaged, and be integrated throughout the organization. We should not rely ...
Attorney Regulation Counsel
: Attorney Regulation Counsel helps the Colorado Supreme Court regulate the practice of law in Colorado through various programs. The office oversees attorney admissions, attorney registration, mandatory continuing legal and judicial education, attorney diversion and discipline, regulation of the unauthorized practice of law, and inventory counsel. Learn more ...
Denver Bar Association
: The clinic focuses on general divorce and child custody questions. This clinic is intended for individuals not represented by an attorney and is limited to a 15- to 30-minute consultation. Attorney volunteers may handout business cards and/or obtain clients on a pro bono basis or, depending on the status of the client, on low-income, modest means or ...
Colorado Trial Lawyers Association
: Established in 1953, CTLA is the largest specialty bar association in the state. With over 1,300 members across Colorado, the association provides continuing legal education and training to trial attorneys in addition to networking opportunities, resources and professional development activities. CTLA also actively promotes individual rights through amicus briefs ...
Lawyer Marketing Blog Articles
Why Online Legal Directories Are essential for A Law Firms
: The directories described with this web page are the "official" and "studied" directories. generally stemming from before printed directories. And unfortunately. there are a lot of advertising "expert" out there who are full of cr ...

The 5 Greatest LinkedIn Next
: Many county bar associations offer referral services. Expecting these questions. you will be given a written summary of things to anticipate by many law firms. Contact mesothelioma lawyers' offices when you develop a sh ...

Interview With Myself #6 What Do You Have When An Attorney Is Entombed Up To
: And finally. if you are an AARP member. one other reduction resource that may be able to assist you is AARP's Legal Services Network from Allstate. If the amount of the retainer makes you cringe. you can't manage that lawyer. ...

Attorney Common Eric Holder Appears To Have Selective Empathy
: You and your agency will likely be judged based on your web site. so be sure you put your best foot ahead and gown for achievement. Understanding social media is essential to the apply of regulation-Facebook. LinkedIn. ...

Which online marketing purchase has brought you the most success?

Related Colorado Local Information
Case Titles Targeted:
Family Law, Personal Injury, Crime, Real Estate, Business Disputes, Estate Planning, IP, Immigration, Commercial Law, Debt/Insolvency, DUI/DWI, Employment Law and more.

[snippet ...] From 1959 to 2005, the law school occupied the Fleming Law Building. The ten most populous Colorado counties are all located in the Front Range Urban Corridor. Celestial Seasonings herbal teas have been made in Boulder since 1969. It hosts an annual lecture on natural resources law that honors alumnus Ruth Wright and another lecture series focused on energy policy. Denver is the capital and most populous city in Colorado. The Hispanic population of Colorado has continued to grow quickly over the past decades. Colorado's marijuana industry sold $1.31 billion worth of marijuana in 2016 and $1.26 billion in the first three-quarters of 2017. The state created duty, expense, and permit income of $194 million of every 2016 on lawful cannabis deals. ) In 2007, non-Hispanic whites were associated with 59.1% of the relative multitude of births. It is a public graduate school, with in excess of 500 understudies joining in and running after a Juris Doctor or Master of Studies in Law » Read entire article »
Counties/Boroughs:
El Paso County, City and County of Denver, Arapahoe County, Jefferson County, Adams County, Larimer County, Boulder County, Douglas County, Weld County, Pueblo County, Mesa County, Garfield County, City and County of Broomfield, Eagle County, La Plata County, Fremont County
Seats:
Colorado Springs, Denver, Littleton, Golden, Brighton, Fort Collins, Boulder, Castle Rock, Greeley, Pueblo, Grand Junction, Glenwood Springs, Broomfield, Eagle, Durango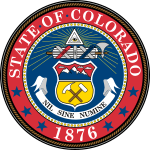 What are People Saying?
"We would like to renew for a further year." - RFB

"thank you for your efforts over the last 12 months" - Hopkins

"yes happy to renew" - Ian M

"been a great service to us over the past year" - Butterworths

"Thank you for your time and professionalism throughout." Ben C


*random snippets copy/pasted from comments made by third parties on the web such as twitter, facebook, linkedin, etc.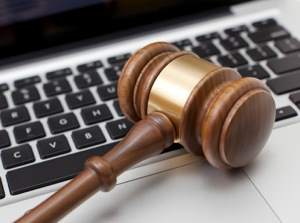 Advertise Online with Local Search
UAE Business Support:
Wallstreet Investment
are a Dubai-based team of passionate people offering high-end business solutions such as accounting, golden visa, documents clearing, translation, financial advisory, and more to customers all around the world.
They have helped high net-worth individuals, asset management companies and business owners benefit from modern facilities and state-of-the-art infrastructure in the UAE Mainland.
Visit their website, or call +971 588 230 988



» www.wallstreetinvest.ae »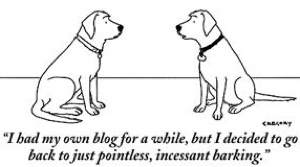 CO Digital Marketing Agency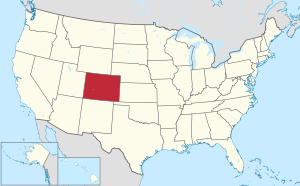 LINKS TO CITY PAGES