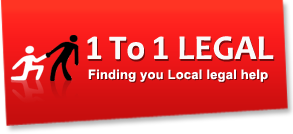 Colorado Attorney Leads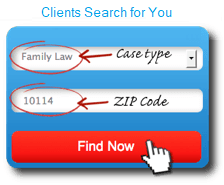 • We've been referring people to law firms since 1999. We guarantee our work and potential clients are referred direct to you for that important initial contact.
• On top of the referrals, we will also promote your services across our site and various social media channels. This means our program can work for you on it's own, or blend perfectly with any other marketing plans you already have.
• Plus unlike Directories or PPC, we filter people by both case type and zipcode to make sure they match your target audience. So we can deliver Personal Injury, Divorce, Crime, Immigration, Real Estate, or Commercial Law
leads
anywhere in Colorado.
Want a quote for referring people to your Colorado law firm? Just ask:
>> No obligation. No hidden charges. No auto-renewal. No cancellation fees. <<

We're currently targeting people in Denver, Colorado Springs, Aurora, Fort Collins, Lakewood, Thornton, Arvada, Westminster, Pueblo, Centennial and more.
Colorado Lawyer Referral Resources
Colorado Bar Association
: Utilize new and young attorneys by integrating them throughout the organization. New and young attorneys are the future of the CBA. Unfortunately, they do not join at the rate of earlier generations. Beyond directing improved recruiting efforts toward them, new and young attorneys need to feel at home, be engaged, and be integrated throughout the organization. We should not rely ...
Attorney Regulation Counsel
: Attorney Regulation Counsel helps the Colorado Supreme Court regulate the practice of law in Colorado through various programs. The office oversees attorney admissions, attorney registration, mandatory continuing legal and judicial education, attorney diversion and discipline, regulation of the unauthorized practice of law, and inventory counsel. Learn more ...
Denver Bar Association
: The clinic focuses on general divorce and child custody questions. This clinic is intended for individuals not represented by an attorney and is limited to a 15- to 30-minute consultation. Attorney volunteers may handout business cards and/or obtain clients on a pro bono basis or, depending on the status of the client, on low-income, modest means or ...
Colorado Trial Lawyers Association
: Established in 1953, CTLA is the largest specialty bar association in the state. With over 1,300 members across Colorado, the association provides continuing legal education and training to trial attorneys in addition to networking opportunities, resources and professional development activities. CTLA also actively promotes individual rights through amicus briefs ...
Lawyer Marketing Blog Articles
Why Online Legal Directories Are essential for A Law Firms
: AsiaLaw Leading Attorneys. Near the very top of the page. find the information which is between this - Title and this -. Law Firms and Legal Problems Across the World. Info on law firms in different nations of the plan ...

The 5 Greatest LinkedIn Next
: JCLD enables people to dial one number or visit one Web site and be instantly associated with Christian lawyers specializing including family law. bankruptcies. criminal law. adoptions and Social Security. he explained. ...

Interview With Myself #6 What Do You Have When An Attorney Is Entombed Up To
: In case you are in a budget to select and choose a DUI attorney. then start with a net-based search. You might need to phone several bar associations to secure a varied listing of attorneys in your area. They're lying s ...

Attorney Common Eric Holder Appears To Have Selective Empathy
: Analysis exhibits that 40% of cellular searches are native. and 81% of these searches result in action ' a cellphone call or email to your agency. One of the important jobs of your firm branded social accounts is to behave as a b ...

Which online marketing purchase has brought you the most success?

Related Colorado Local Information
Case Titles Targeted:
Family Law, Personal Injury, Crime, Real Estate, Business Disputes, Estate Planning, IP, Immigration, Commercial Law, Debt/Insolvency, DUI/DWI, Employment Law and more.

[snippet ...] According to the 2010 United States census, Colorado had a population of 5,029,196. In the fall of 2006, the law school once again moved and now sits in the Wolf Law Building. The Energy and Environmental Security Initiative (EESI), established in 2003, is an interdisciplinary Research and Policy Institute. The Regional Transportation District (RTD) operates the popular RTD Bus & Rail transit system in the Denver Metropolitan Area. Colorado has a flat 4.63% income tax, regardless of income level. The state is home to a network of US and Colorado highways that provide access to all principal areas of the state. Interstate 25 (I-25) is the essential north south thruway in the state, interfacing Pueblo, Colorado Springs, Denver, and Fort Collins, and stretching out north to Wyoming and south to New Mexico. Rough Mountain Chocolate Factory made its first candy in Durango in 1981 » Read entire article »
Counties/Boroughs:
El Paso County, City and County of Denver, Arapahoe County, Jefferson County, Adams County, Larimer County, Boulder County, Douglas County, Weld County, Pueblo County, Mesa County, Garfield County, City and County of Broomfield, Eagle County, La Plata County, Fremont County
Seats:
Colorado Springs, Denver, Littleton, Golden, Brighton, Fort Collins, Boulder, Castle Rock, Greeley, Pueblo, Grand Junction, Glenwood Springs, Broomfield, Eagle, Durango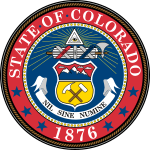 What are People Saying?
"... just keeping sending the invoices and we will keep paying!" - LSS

"We are happy with your service" - TIL

"not one to make you rich, but that is not what gets me out of bed in the morning" - SBS

"Thanks for the posts that you are doing for us, they are great." - Steve C.

"happy to go ahead with the renewal" - S Kapur


*random snippets copy/pasted from comments made by third parties on the web such as twitter, facebook, linkedin, etc.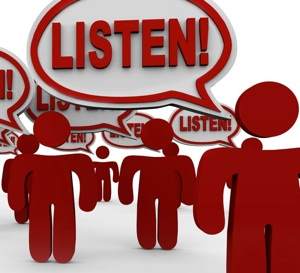 Advertise Online with Local Search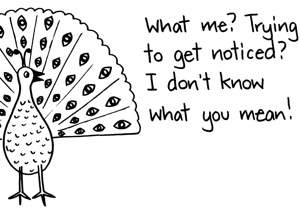 CO Digital Marketing Agency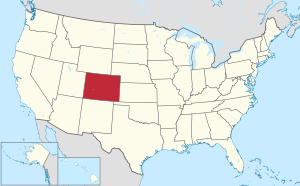 LINKS TO CITY PAGES