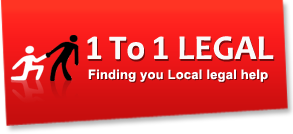 Maryland Attorney Leads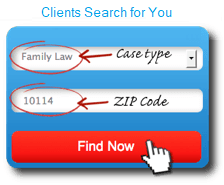 • We've been referring people to law firms since 1999. We guarantee our work and potential clients are referred direct to you for that important initial contact.
• On top of the referrals, we will also promote your services across our site and various social media channels. This means our program can work for you on it's own, or blend perfectly with any other marketing plans you already have.
• Plus unlike Directories or PPC, we filter people by both case type and zipcode to make sure they match your target audience. So we can deliver Personal Injury, Divorce, Crime, Immigration, Real Estate, or Commercial Law
leads
anywhere in Maryland.
Want a quote for referring people to your Maryland law firm? Just ask:
>> No obligation. No hidden charges. No auto-renewal. No cancellation fees. <<

We're currently targeting people in Baltimore, Columbia, Germantown, Silver Spring, Waldorf, Ellicott City, Frederick, Glen Burnie, Gaithersburg, Rockville and more.
Maryland Lawyer Referral Resources
Maryland State Bar Association (MSBA)
: For 125 years, the Maryland State Bar Association has been the home of the legal profession. Our members have built a legacy of service, leadership, and connection. And we're just getting started ...
Maryland Association for Justice Inc
: The Maryland Association for Justice, Inc. (MAJ) represents over 1,200 trial attorneys throughout the state of Maryland. MAJ advocates for the preservation of the civil justice system, the protection of the rights of consumers and the education and professional development of its members. MAJ envisions a fair and impartial legal system that protects the rights ...
Bar Association of Montgomery County Maryland
: The Bar Association of Montgomery County, MD, founded in 1894, has truly grown along with its community. Drawing from the memories and attics of many members of the Bench and Bar, the Association published in its newsletter, for a time, a series of articles titled merely "Nostalgia", that tell, in the voices of those who have lived and served here ...
Maryland Criminal Defense Attorneys' Association
: The Maryland Criminal Defense Attorneys' Association was formed to promote study and research in the field of criminal defense law and the related areas; to disseminate by lecture, seminars and publications the advance of the knowledge of the law as it relates to the field of criminal defense practice; to promote the proper administrative ...
Lawyer Marketing Blog Articles
Beijing Zhongze Women's Legal Consulting Services Centre
: Anticipate the same. if your law firm site has not been updated in six months. If your law firm search engine optimization consultant was building backlinks entirely through the use of post directory entries then you probably saw ...

John P. David
: Before the times of the world wide web. a lot of the information the television viewer would learn would bethe law firm in the initial consultation. The lawyers of Maryland's Law Offices of David L. Over time an advertising mindse ...

The 5 Greatest LinkedIn Next
: Mesothelioma lawyers charge a contingency fee for his or her legal representation. plus added prices. Costs will be deducted by an excellent lawyer off the top of any resolution or award. ahead of the cash is divide and before the ...

LawThinkTankBlog
: Going though these resources may help you to shortlist a number of selected attorneys you can meet face to face after which make further choices. In the event you find your telephone calls aren't being returned within 24-48 hours. ...

Which online marketing purchase has brought you the most success?

Related Maryland Local Information
Case Titles Targeted:
Family Law, Personal Injury, Crime, Real Estate, Business Disputes, Estate Planning, IP, Immigration, Commercial Law, Debt/Insolvency, DUI/DWI, Employment Law and more.

[snippet ...] The Constitution of 1867 was drafted by a convention which met at the state capital, Annapolis, between May 8 and August 17, 1867. They serve ten-year terms. S. In 1790, the state ceded land for the establishment of the U. Maryland also has an 11-mile (18 km) portion of I-81 that travels through the state near Hagerstown. The Chief Judge of the Court of Appeals of Maryland (highest court in state and supreme court of Maryland) may assign a former judge to sit temporarily in any Maryland court, if approved by the administrative judge of the circuit in question. C. The Maryland Court of Special Appeals is the intermediate appellate court for the U. It produced results on October 5, 1867. The current Constitution of the State of Maryland, which was approved by individuals of the state on September 18, 1867, structures the essential law for the U. England's requirement for modest work prompted a fast extension of contracted workers, correctional work, and African slaves. The Eastern Shore is not so much crowded but rather more country, similar to the districts of western Maryland. Moreover, the Lord Proprietor could call any representatives whom he wanted » Read entire article »
Counties/Boroughs:
Montgomery County, Prince George's County, Baltimore County, Baltimore City, Anne Arundel County, Howard County, Harford County, Frederick County, Carroll County, Charles County, Washington County, St. Mary's County, Cecil County, Wicomico County
Seats:
Rockville, Upper Marlboro, Towson, Baltimore City, Annapolis, Ellicott City, Bel Air, Frederick, Westminster, La Plata, Hagerstown, Leonardtown, Elkton, Salisbury, Prince Frederick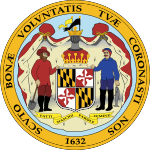 What are People Saying?
"You're not pushy ..." - ACS

"I have been delighted with the services ... your marketing/promotion strategy definitely serves its purpose" - C.E. Ltd

"I think that there may be something in it" - CL

"Looks sound, thank you." - 7 s LLP

"Thank you, Briffa would like to renew" - Briffa


*random snippets copy/pasted from comments made by third parties on the web such as twitter, facebook, linkedin, etc.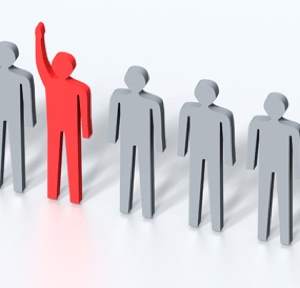 Advertise Online with Local Search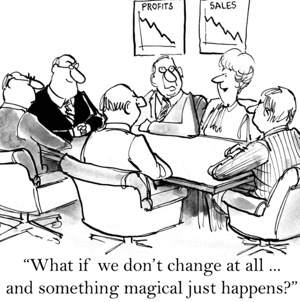 MD Digital Marketing Agency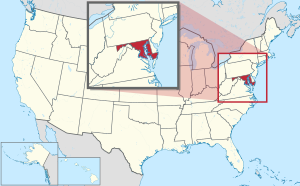 LINKS TO CITY PAGES