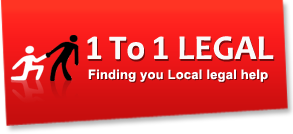 Maryland Attorney Leads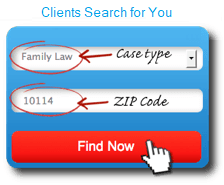 • We've been referring people to law firms since 1999. We guarantee our work and potential clients are referred direct to you for that important initial contact.
• On top of the referrals, we will also promote your services across our site and various social media channels. This means our program can work for you on it's own, or blend perfectly with any other marketing plans you already have.
• Plus unlike Directories or PPC, we filter people by both case type and zipcode to make sure they match your target audience. So we can deliver Personal Injury, Divorce, Crime, Immigration, Real Estate, or Commercial Law
leads
anywhere in Maryland.
Want a quote for referring people to your Maryland law firm? Just ask:
>> No obligation. No hidden charges. No auto-renewal. No cancellation fees. <<

We're currently targeting people in Baltimore, Columbia, Germantown, Silver Spring, Waldorf, Ellicott City, Frederick, Glen Burnie, Gaithersburg, Rockville and more.
Maryland Lawyer Referral Resources
Maryland State Bar Association (MSBA)
: For 125 years, the Maryland State Bar Association has been the home of the legal profession. Our members have built a legacy of service, leadership, and connection. And we're just getting started ...
Maryland Association for Justice Inc
: The Maryland Association for Justice, Inc. (MAJ) represents over 1,200 trial attorneys throughout the state of Maryland. MAJ advocates for the preservation of the civil justice system, the protection of the rights of consumers and the education and professional development of its members. MAJ envisions a fair and impartial legal system that protects the rights ...
Bar Association of Montgomery County Maryland
: The Bar Association of Montgomery County, MD, founded in 1894, has truly grown along with its community. Drawing from the memories and attics of many members of the Bench and Bar, the Association published in its newsletter, for a time, a series of articles titled merely "Nostalgia", that tell, in the voices of those who have lived and served here ...
Maryland Criminal Defense Attorneys' Association
: The Maryland Criminal Defense Attorneys' Association was formed to promote study and research in the field of criminal defense law and the related areas; to disseminate by lecture, seminars and publications the advance of the knowledge of the law as it relates to the field of criminal defense practice; to promote the proper administrative ...
Lawyer Marketing Blog Articles
Beijing Zhongze Women's Legal Consulting Services Centre
: You can pull up a list by section area or attorney last name. National Association of Legal Practioners .NALP) . The on-line NALP Directory of Legal Employers provides information on more than 1600 companies. These guides focus ha ...

John P. David
: Ruben offer a range of focused services to clients in Glen Burnie and throughout Prince Georges County. Montgomery County. and Baltimore County. Discover how exactly they might assist you to develop the solicitor internet marketin ...

The 5 Greatest LinkedIn Next
: Costs will be deducted by an excellent lawyer off the top of any resolution or award. ahead of the cash is divide and before their agreed-upon percent is taken by the lawyer. His family moved to Jacksonville. where he's practiced ...

LawThinkTankBlog
: Having a criminal lawyer is not merely a recommended...it's mandatory. for almost any kind of criminal accusation. When you assembleA high enough Quality Score and master PPC. you may find the cost to gain ratio outweighs stressin ...

Which online marketing purchase has brought you the most success?

Related Maryland Local Information
Case Titles Targeted:
Family Law, Personal Injury, Crime, Real Estate, Business Disputes, Estate Planning, IP, Immigration, Commercial Law, Debt/Insolvency, DUI/DWI, Employment Law and more.

[snippet ...] Both I-270 and the Capital Beltway were extremely congested; however, the Intercounty Connector (ICC; MD 200) has alleviated some congestion over time. Smaller caucuses might group Delegates by identity, such as the Women's Caucus, notably the first women's legislative caucus founded in the United States. The Maryland General Assembly is the state legislature of the U. The Judges of the court are required to be citizens of and qualified voters in Maryland. The Eastern Shore is less populous and more rural, as are the counties of western Maryland. No restrictions or limitations on property taxes are imposed by the state, meaning cities and counties can set tax rates at the level they deem necessary to fund governmental services. Each administrative region chooses one representative and three agents. has infringed essentially since the 1960s; significant nearby populace habitats incorporate Lexington Park, Prince Frederick, California, and Waldorf. also, an exceptionally differentiated economy crossing producing, administrations, advanced education, medical care, and biotechnology. The port likewise gets a few brands of imported engine vehicles and is the main auto port in the U » Read entire article »
Counties/Boroughs:
Montgomery County, Prince George's County, Baltimore County, Baltimore City, Anne Arundel County, Howard County, Harford County, Frederick County, Carroll County, Charles County, Washington County, St. Mary's County, Cecil County, Wicomico County
Seats:
Rockville, Upper Marlboro, Towson, Baltimore City, Annapolis, Ellicott City, Bel Air, Frederick, Westminster, La Plata, Hagerstown, Leonardtown, Elkton, Salisbury, Prince Frederick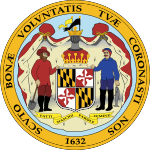 What are People Saying?
"Thank you. Please renew for another year." - Belt Law

"Yes we'd like to renew please." - Joseph M

"Thank you for your work" - Samer D

"Thank you ... would like to renew" - Briffa

"We would like to proceed with renewal." - Farhan A


*random snippets copy/pasted from comments made by third parties on the web such as twitter, facebook, linkedin, etc.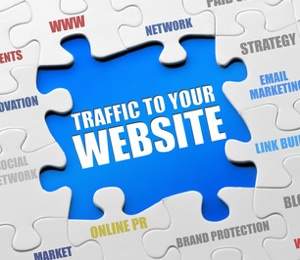 Advertise Online with Local Search
Wealth Management Consultants:
Humphrey Wealth Management
believe you should never have to worry about running out of money. For over 35 years they have empowered investors to enjoy the retirement they always imagined. Whether you're in the heart of your career, approaching retirement, or already retired - they will
help you grow and preserve your assets
in order to have a reliable income stream through all stages of life.
Visit their website, or call 973-979-5704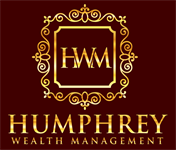 » www.humphreywealthmanagement.com »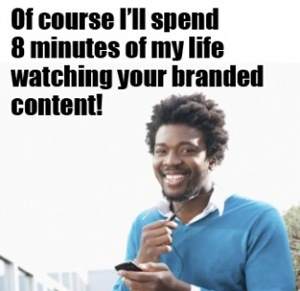 MD Digital Marketing Agency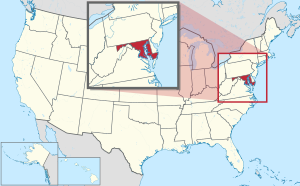 LINKS TO CITY PAGES