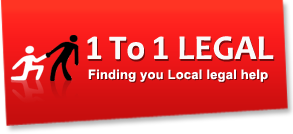 Florida Attorney Leads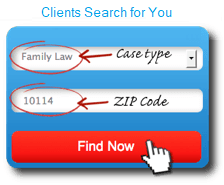 • We've been referring people to law firms since 1999. We guarantee our work and potential clients are referred direct to you for that important initial contact.
• On top of the referrals, we will also promote your services across our site and various social media channels. This means our program can work for you on it's own, or blend perfectly with any other marketing plans you already have.
• Plus unlike Directories or PPC, we filter people by both case type and zipcode to make sure they match your target audience. So we can deliver Personal Injury, Divorce, Crime, Immigration, Real Estate, or Commercial Law
leads
anywhere in Florida.
Want a quote for referring people to your Florida law firm? Just ask:
>> No obligation. No hidden charges. No auto-renewal. No cancellation fees. <<

We're currently targeting people in Jacksonville, Miami, Tampa, Orlando, St. Petersburg, Hialeah, Tallahassee, Port St. Lucie, Cape Coral, Fort Lauderdale and more.
Florida Lawyer Referral Resources
The Florida Bar
: The Florida Bar is the organization of all lawyers licensed by the Supreme Court of Florida to practice law in the state. The Florida Bar's core functions are to: Regulate the practice of law in Florida; ensure the highest standards of legal professionalism in Florida; and protect the public by prosecuting unethical attorneys and preventing the unlicensed practice of law ...
Florida Association for Women Lawyers
: To actively promote gender equality and the leadership roles of FAWL's members in the legal profession, judiciary and community at large. To achieve these goals, FAWL will uphold the highest standard of integrity, honor and courtesy in the legal profession, promote reform in law, and facilitate administration of justice ...
The Florida Government Bar Association
: The Association has several signature programs throughout the year which promote education, networking, community engagement, and the recognition of excelence. Topics range monthly, but are always of interest to government practitioners. Recent topics have included LGBTQ+ Law in Florida, Veterans Legal Issues, Open Meetings and Sunshine Laws, and well as a host of topics ...
Florida Justice Association
: The Florida Justice Association (FJA), formerly the Academy of Florida Trial Lawyers (AFTL), is dedicated to strengthening and upholding Florida's civil justice system and protecting the rights of Florida's citizens and consumers. We passionately believe that all Floridians benefit when deserving individuals have a fair chance to seek justice in our state's co ...
Lawyer Marketing Blog Articles
Rocklin Roseville Enterprise Lawyer Tips For Creating A Social Media Policy At Your Enterprise
: And whereas . a search engine for job listings. at present exhibits greater than 100 listings that seek experience in social-media regulation. all are for advertising executives with consciousness of the legal points relatively t ...

Labor Board Lawyer Broke Ethics Guidelines
: Social media makes it easy to develop the forms of relationships that may result in clients for your observe. Surely. social media is extremely helpful right here as properly. Kevin 'Keefe is CEO and publisher of LexBlog . the l ...

Leader Of Assault On Obama Global Warming Strategy? The Company of Rudy Giuliani
: There comes a point in many people's lives. Whatever the shortcomings of Maples' trial lawyers. he appeared to "win the lottery" when the Sullivan and Cromwell lawyers agreed to represent him for free in his appeals. said Gregory ...

Out With The Old, In With All The New Changing Law Firm Models
: In fact. her school in Florida gives the only LL.M. Notice the marked predilection as the breed of dog law firms that are leading consider characterizes them. Besides posting content that is made by your firm .e.g. Here is the fun ...

Which online marketing purchase has brought you the most success?

Related Florida Local Information
Case Titles Targeted:
Family Law, Personal Injury, Crime, Real Estate, Business Disputes, Estate Planning, IP, Immigration, Commercial Law, Debt/Insolvency, DUI/DWI, Employment Law and more.

[snippet ...] In 2009, legislators filed 2,138 bills for consideration. Florida's legal system is based on common law, which is interpreted by case law through the decisions of the Supreme Court, District Courts of Appeal, and Circuit Courts, which are published in the Florida Cases, Southern Reporter, Florida Law Weekly, and Florida Law Weekly Supplement. The primary purpose of the legislature is to enact new laws and amend or repeal existing laws. The jurisdiction of the Supreme Court of Florida is laid out in Article V of the Florida Constitution. The preamble to the Constitution of 1838: We, the People of the Territory of Florida, by our Delegates in Convention, assembled at the City of St. Joseph, on Monday the 3d day of December, A. Medicaid paid for 60% of all births in Florida in 2009. state, at only 345 feet (105 meters). S. Following a second area north through Orlando to Wildwood (close to introduce day The Villages), and a toward the south expansion around Miami to Homestead, it was done in 1974. 06 million individuals. The expense of really focusing on 2.3 million customers in 2010 was $18.8 billion. The lead representative has proposed adding $2.6 billion to really focus on the normal 300,000 extra patients in 2011. S » Read entire article »
Counties/Boroughs:
Miami-Dade County, Broward County, Palm Beach County, Hillsborough County, Orange County, Duval County, Pinellas County, Lee County, Polk County, Brevard County, Volusia County, Pasco County, Seminole County, Sarasota County, Marion County, Collier County
Seats:
Miami, Fort Lauderdale, West Palm Beach, Tampa, Orlando, Jacksonville, Clearwater, Fort Myers, Bartow, Titusville, DeLand, Dade City, Sanford, Sarasota, Ocala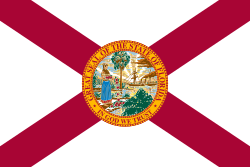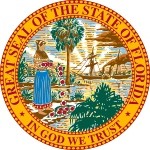 What are People Saying?
"Fab service and very helpful" - Simon M

"please renew us for the year." - ACS

"Looks sound, thank you." - 7 s LLP

"thank you for your efforts over the last 12 months" - T Butler

"thank you for your efforts over the last 12 months" - Hopkins


*random snippets copy/pasted from comments made by third parties on the web such as twitter, facebook, linkedin, etc.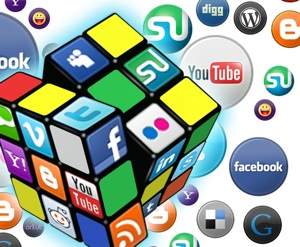 Advertise Online with Local Search
Wealth Management Consultants:
Humphrey Wealth Management
believe you should never have to worry about running out of money. For over 35 years they have empowered investors to enjoy the retirement they always imagined. Whether you're in the heart of your career, approaching retirement, or already retired - they will
help you grow and preserve your assets
in order to have a reliable income stream through all stages of life.
Visit their website, or call 973-979-5704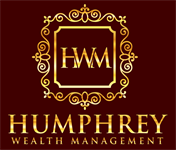 » www.humphreywealthmanagement.com »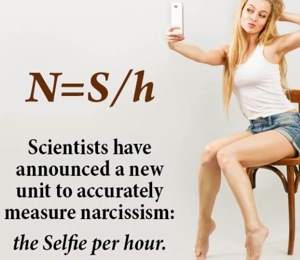 FL Digital Marketing Agency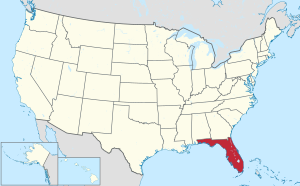 LINKS TO CITY PAGES