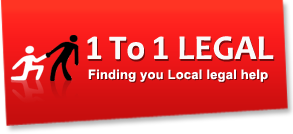 Florida Attorney Leads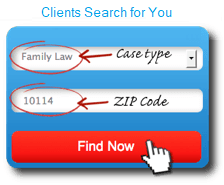 • We've been referring people to law firms since 1999. We guarantee our work and potential clients are referred direct to you for that important initial contact.
• On top of the referrals, we will also promote your services across our site and various social media channels. This means our program can work for you on it's own, or blend perfectly with any other marketing plans you already have.
• Plus unlike Directories or PPC, we filter people by both case type and zipcode to make sure they match your target audience. So we can deliver Personal Injury, Divorce, Crime, Immigration, Real Estate, or Commercial Law
leads
anywhere in Florida.
Want a quote for referring people to your Florida law firm? Just ask:
>> No obligation. No hidden charges. No auto-renewal. No cancellation fees. <<

We're currently targeting people in Jacksonville, Miami, Tampa, Orlando, St. Petersburg, Hialeah, Tallahassee, Port St. Lucie, Cape Coral, Fort Lauderdale and more.
Florida Lawyer Referral Resources
The Florida Bar
: The Florida Bar is the organization of all lawyers licensed by the Supreme Court of Florida to practice law in the state. The Florida Bar's core functions are to: Regulate the practice of law in Florida; ensure the highest standards of legal professionalism in Florida; and protect the public by prosecuting unethical attorneys and preventing the unlicensed practice of law ...
Florida Association for Women Lawyers
: To actively promote gender equality and the leadership roles of FAWL's members in the legal profession, judiciary and community at large. To achieve these goals, FAWL will uphold the highest standard of integrity, honor and courtesy in the legal profession, promote reform in law, and facilitate administration of justice ...
The Florida Government Bar Association
: The Association has several signature programs throughout the year which promote education, networking, community engagement, and the recognition of excelence. Topics range monthly, but are always of interest to government practitioners. Recent topics have included LGBTQ+ Law in Florida, Veterans Legal Issues, Open Meetings and Sunshine Laws, and well as a host of topics ...
Florida Justice Association
: The Florida Justice Association (FJA), formerly the Academy of Florida Trial Lawyers (AFTL), is dedicated to strengthening and upholding Florida's civil justice system and protecting the rights of Florida's citizens and consumers. We passionately believe that all Floridians benefit when deserving individuals have a fair chance to seek justice in our state's co ...
Lawyer Marketing Blog Articles
Rocklin Roseville Enterprise Lawyer Tips For Creating A Social Media Policy At Your Enterprise
: eleven-461. 27 Law. It might have been good if the Bar had given a nod to the First Modification. and the substantial constraints it locations on regulation of business speech Too few bars do that in their ethics opinio ...

Labor Board Lawyer Broke Ethics Guidelines
: Like every enterprise growth effort. running a blog takes time. As such. whereas the invitation to contact should be treated as an promoting message. the lesson of Riley is that it mustn't infect all the publish - or t ...

Leader Of Assault On Obama Global Warming Strategy? The Company of Rudy Giuliani
: For example. web search engine optimization specialist a public relations. or social media consultant will probably demand a 90-day minimal battle. as this is commonly the period of time needed to see first results. The drive to b ...

Out With The Old, In With All The New Changing Law Firm Models
: At this time the ABA is telling faculty kids not to visit law school. Outsourcing. sending endeavors that an employee inside a firm to an independent contractor carryed out beyond its formal structure .whether national ...

Which online marketing purchase has brought you the most success?

Related Florida Local Information
Case Titles Targeted:
Family Law, Personal Injury, Crime, Real Estate, Business Disputes, Estate Planning, IP, Immigration, Commercial Law, Debt/Insolvency, DUI/DWI, Employment Law and more.

[snippet ...] The Florida Statutes are the codified statutory laws of the state. [322] The Constitution of Florida is the foremost source of state law. The Florida Statutes are the codified statutory laws of the state. and among the largest in the Americas. The Legislature also has the power to propose Amendments to the Florida Constitution. Senate Joint Resolution 380 (1989) proposed to the voters a Constitutional Amendment (approved November 1990) that shifted the starting date of Regular Legislative Session from April to February. it consists of 40 members elected from single-member districts. The Florida population was 21,477,737 residents or people according to the U. The Florida Statutes are the arranged legal laws of the state. [309] Motorists have the 45th least pace of vehicle protection in the U. In 1513, Spanish pilgrim Juan Ponce de Le x n turned into the primary realized European to make landfall, calling the area La Florida ([la floëˆé¾iã°a] for its lavish plant life and the Easter season (Pascua Florida in Spanish). Florida contains the most noteworthy level of individuals more than 65 (17%) in the US » Read entire article »
Counties/Boroughs:
Miami-Dade County, Broward County, Palm Beach County, Hillsborough County, Orange County, Duval County, Pinellas County, Lee County, Polk County, Brevard County, Volusia County, Pasco County, Seminole County, Sarasota County, Marion County, Collier County
Seats:
Miami, Fort Lauderdale, West Palm Beach, Tampa, Orlando, Jacksonville, Clearwater, Fort Myers, Bartow, Titusville, DeLand, Dade City, Sanford, Sarasota, Ocala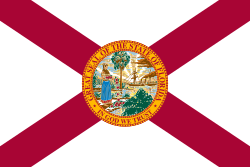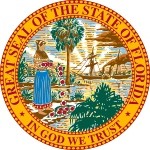 What are People Saying?
"we'd like to renew please." - AP

"they prove their worth ..." B&M

"A Great service." - JAFLAS

"go ahead and renew" - Fozia M

"let's renew it for another year" - Amit P


*random snippets copy/pasted from comments made by third parties on the web such as twitter, facebook, linkedin, etc.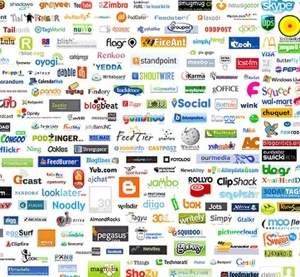 Advertise Online with Local Search
Setup a Company in Dubai:
WallStreet Invest
advises and supports family-owned enterprises, fund managers, high net-worth individuals, asset management companies, and other business owners as they setup in the mainstream UAE Free Zones.
They strive to be a one-stop solution for all your needs in the region with over a decade's industry experience in accounting, golden visa, documents clearing, translation, financial advisory and more.
Visit their website, or call +971 588 230 988



» www.wallstreetinvest.ae »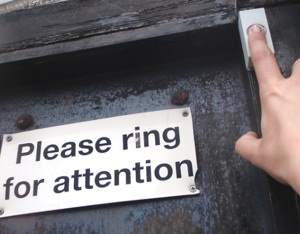 FL Digital Marketing Agency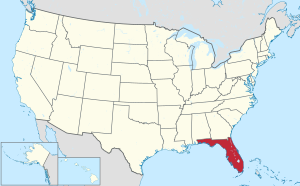 LINKS TO CITY PAGES