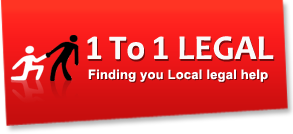 Alabama Attorney Leads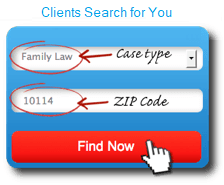 • We've been referring people to law firms since 1999. We guarantee our work and potential clients are referred direct to you for that important initial contact.
• On top of the referrals, we will also promote your services across our site and various social media channels. This means our program can work for you on it's own, or blend perfectly with any other marketing plans you already have.
• Plus unlike Directories or PPC, we filter people by both case type and zipcode to make sure they match your target audience. So we can deliver Personal Injury, Divorce, Crime, Immigration, Real Estate, or Commercial Law
leads
anywhere in Alabama.
Want a quote for referring people to your Alabama law firm? Just ask:
>> No obligation. No hidden charges. No auto-renewal. No cancellation fees. <<

We're currently targeting people in Birmingham, Montgomery, Huntsville, Mobile, Tuscaloosa, Hoover, Dothan, Auburn, Decatur, Madison and more.
Alabama Lawyer Referral Resources
Alabama State Bar
: The Alabama State Bar (ASB) is the official statewide organization of lawyers in Alabama. Since 1923, when the Alabama State Bar was created by an act of the legislature, ASB programs and activities have continuously served the public and improved the justice system. It is dedicated to promoting the professional responsibility and competence of its members, improving the ...
Alabama Lawyers Association
: Recognizing that certain segments of the population have historically been unrepresented or underrepresented in the legal arena, and recognizing that justice is a blind concept, yet sometimes unjustly administered, the Alabama Lawyers Association (formerly known as the Alabama Black Lawyers Association) was organized in 1971. The organization's purpose is to encourage the study ...
Alabama Lawyers Association | Bar Association Directory
: Bar Association Directory is a new and innovative website that was constructed to provide clients with a centralized database containing an exhaustive list of bar associations. With so many bar associations in existence these days, many of them specialized or very localized, it seemed only logical that there be a website that pulled them all together in one, easy to find source ...
Alabama Defense Lawyers Association: Home
: The goal of the Alabama Defense Lawyers Association (ADLA) is to create an environment for civil defense lawyers that facilitates working collectively and sharing resources. This association is open to those who spend the majority of their professional time handling civil defense cases. Our members generally do not handle ...
Lawyer Marketing Blog Articles
Carol Cone On The Forecast For Cause Advertising
: In lots of corporations. business and authorized operate as separate silos. Constructing an efficient. environment friendly intake system will do extra for your firm's backside line than simply about every other legal advertising ...

You Can Rely On The Bar Association To Suggest A Discriminating Lawyer
: Reuben Clark Legislation College at BYU. Barrett received his undergraduate degree from Brigham Young University .BA 'ninety three). holds a certificate in Worldwide Regulation from the University of the Pacific. McGeorge Faculty ...

Detroit Legal News
: For those lawyer referral service packages which are licensed. minimal qualification standards are established for the legal professionals who wish to participate in the program to receive referrals. When a possible shopper calls ...

Iowa State Bar Association
: The agency permits representatives to receive charges for companies rendered to claimants for advantages only when authorized by the Social Safety Administration. The decision whether or not to hire a lawyer and who to rent ought ...

Which online marketing purchase has brought you the most success?

Related Alabama Local Information
Case Titles Targeted:
Family Law, Personal Injury, Crime, Real Estate, Business Disputes, Estate Planning, IP, Immigration, Commercial Law, Debt/Insolvency, DUI/DWI, Employment Law and more.

[snippet ...] N/A. Alabama uses partisan elections to select judges. Alabama has six major interstate routes: Interstate 65 (I-65) travels north south roughly through the middle of the state; I-20/I-59 travel from the central west Mississippi state line to Birmingham, where I-59 continues to the north-east corner of the state and I-20 continues east towards Atlanta; I-85 originates in Montgomery and travels east-northeast to the Georgia state line, providing a main thoroughfare to Atlanta; and I-10 traverses the southernmost portion of the state, traveling from west to east through Mobile. US Supreme Court choices in Baker v. Alabama is lined by the territories of Tennessee toward the north, Georgia toward the east, Florida toward the south, and Mississippi toward the west.[211] Alabama has the most noteworthy per capita capital punishment rate in the country.S. Until 1964, the state chose state legislators on a geographic premise by area, with one for each region. Every area has its own chosen administrative branch, for the most part called the province commission. Sims (1964), the U » Read entire article »
Counties/Boroughs:
Jefferson, Mobile, Madison, Montgomery, Shelby, Baldwin, Tuscaloosa, Lee, Morgan, Calhoun, Houston, Etowah, Limestone, Marshall, Lauderdale
Seats:
Birmingham, Mobile, Huntsville, Montgomery, Hoover, Alabaster, Daphne, Tuscaloosa, Auburn, Decatur, Anniston, Dothan, Gadsden, Athens, Albertville, Florence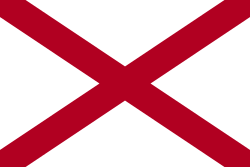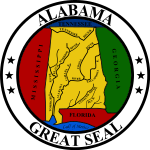 What are People Saying?
"I confirm that we are happy ..." - TS

"thank you for your efforts over the last 12 months" - Hopkins

"thank you for your efforts!" - Hopkins

"We really do view the value you bring!" - Sophie

"spot on - thank you!" - BHCS


*random snippets copy/pasted from comments made by third parties on the web such as twitter, facebook, linkedin, etc.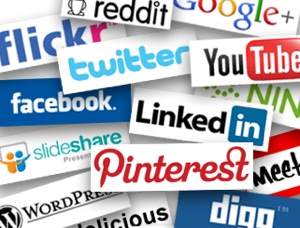 Advertise Online with Local Search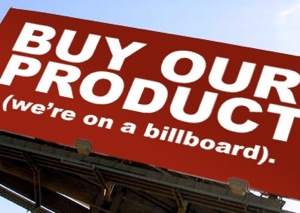 AL Digital Marketing Agency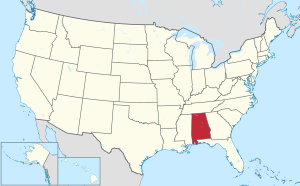 LINKS TO CITY PAGES