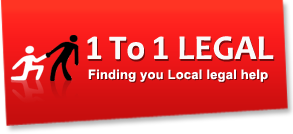 Kansas Attorney Leads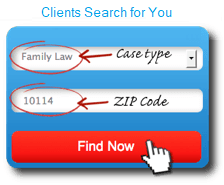 • We've been referring people to law firms since 1999. We guarantee our work and potential clients are referred direct to you for that important initial contact.
• On top of the referrals, we will also promote your services across our site and various social media channels. This means our program can work for you on it's own, or blend perfectly with any other marketing plans you already have.
• Plus unlike Directories or PPC, we filter people by both case type and zipcode to make sure they match your target audience. So we can deliver Personal Injury, Divorce, Crime, Immigration, Real Estate, or Commercial Law
leads
anywhere in Kansas.
Want a quote for referring people to your Kansas law firm? Just ask:
>> No obligation. No hidden charges. No auto-renewal. No cancellation fees. <<

We're currently targeting people in Wichita, Overland Park, Kansas City, Olathe, Topeka, Lawrence, Shawnee, Manhattan, Lenexa, Salina and more.
Kansas Lawyer Referral Resources
Kansas Bar Association
: Emerging as an important way for an organization to interact with members and the public, and vice versa, social networking offers an opportunity for outreach, information sharing and interaction. The KBA/KBF supports the use of social networking to help increase member engagement and access to information ...
Wichita Bar Association
: The Wichita Bar Association is dedicated to promoting the highest standards of professionalism within the legal community. The WBA is committed to providing member and community services that promote learning, respect and appreciation of the law and the administration of justice ...
KCMBA Home Page
: The Kansas City Metropolitan Bar Association (KCMBA) is the largest and oldest bar association in the Kansas City area. Founded in 1884, KCMBA utilizes its rich tradition as a platform to provide current, innovative and relevant service to its 5,000 members in its nine-county service territory in Missouri and Kansas. KCMBA's membership includes attorney, judicial, and law student ...
Kansas Trial Lawyers Association
: On December 8, 2016, the Board of Governors and Members voted to change the organization's name to the Kansas Trial Lawyers Association. Although KTLA's name changed, our values and mission did not. KTLA's mission remains grounded in our core values: personal accountability; the Constitutional right to trial by jury; access to a fair and impartial judiciary, and protection ...
Lawyer Marketing Blog Articles
Keep away from These Twitter Advertising Mistakes
: It was probably near a decade ago that an legal professional got here up to them after one in every of their web advertising ethics packages for the Pennsylvania Bar Institute in Philadelphia. Some of these instances are discusse ...

Find Out Your Law Firm's Adwords ROI
: Most of all. they view their lawyer - of course. not and the institution's theirs - as someone with whom they could have a close professional relationship. Bloomberg Law Dealmaker is a well curated list of SEC filings .EDGAR). Dir ...

Law Practice Software (LPP)
: Are looking for a personal injury attorney. In blog posts. that means linking to some local or national news source when commenting on a story. or linking to the applicable statutes when discussing a law. They've got a ...

Efficient And Ethical In NYC
: Request the company to sponsor a meeting or two. or run an advertisement in the membership directory. You might also ask what they would like to see or how your law firm could improve its public relations. There are many guides av ...

Which online marketing purchase has brought you the most success?

Related Kansas Local Information
Case Titles Targeted:
Family Law, Personal Injury, Crime, Real Estate, Business Disputes, Estate Planning, IP, Immigration, Commercial Law, Debt/Insolvency, DUI/DWI, Employment Law and more.

[snippet ...] As of January 2019, Kansas has 3 dry counties, where on-premises liquor sales are prohibited, but the sale of 3.2% beer is permitted. S. It also provides oversight to the legal profession by setting rules that provide for the examination and admission of attorneys within the state, the code of professional responsibility which governs the conduct of attorneys, and include the canons of judicial ethics which regulate the conduct of judges. After being appointed to the Kansas Supreme Court bench, a justice is subject to a retention election after one year. Periodically, Kansas legislators propose to change the way Kansas Supreme Court justices are selected, which would require an amendment to the state constitution. Among urban communities with no less than 1,000 occupants, Mission Hills has the most elevated middle pay in the state. Just 26% of Kansas electors endorsed his work execution, contrasted with 65% who said they didn't. Sidesteps incorporate I-470 around Topeka, I-235 around Wichita, and I-670 in midtown Kansas City » Read entire article »
Counties/Boroughs:
Johnson County, Sedgwick County, Shawnee County, Wyandotte County, Douglas County, Leavenworth County, Riley County, Butler County, Reno County, Saline County, Crawford County, Geary County, Finney County, Cowley County, Harvey County
Seats:
Olathe, Wichita, Topeka, Kansas City, Lawrence, Leavenworth, Manhattan, El Dorado, Hutchinson, Salina, Girard, Junction City, Garden City, Winfield, Newton, Dodge City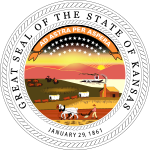 What are People Saying?
"we've received visits from 1to1Legal" - A.

"looks good" - Davey Law

"we'd like to renew please." - AP

"I am happy to renew" - RB

"please renew for another year." - C Rogers


*random snippets copy/pasted from comments made by third parties on the web such as twitter, facebook, linkedin, etc.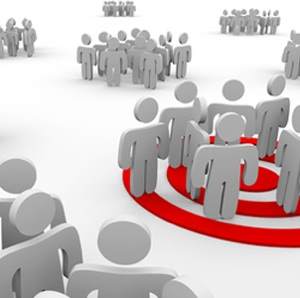 Advertise Online with Local Search
Wealth Management Consultants:
When can you retire? Do you have enough saved? What is 'enough'? Will your family be okay?
Humphrey Wealth Management
work closely with you to understand your unique goals and answer these important questions. Whether you're in the heart of your career, approaching retirement, or already retired - they will
help strengthen your financial situation
so you can live life to the fullest.
Visit their website, or call 973-979-5704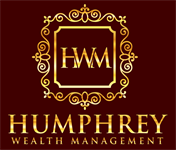 » www.humphreywealthmanagement.com »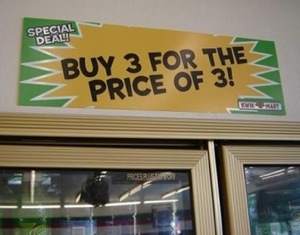 KS Digital Marketing Agency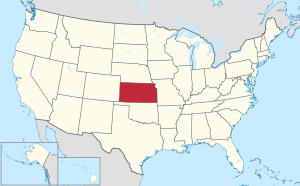 LINKS TO CITY PAGES