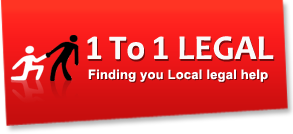 Kansas Attorney Leads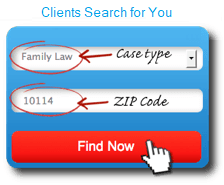 • We've been referring people to law firms since 1999. We guarantee our work and potential clients are referred direct to you for that important initial contact.
• On top of the referrals, we will also promote your services across our site and various social media channels. This means our program can work for you on it's own, or blend perfectly with any other marketing plans you already have.
• Plus unlike Directories or PPC, we filter people by both case type and zipcode to make sure they match your target audience. So we can deliver Personal Injury, Divorce, Crime, Immigration, Real Estate, or Commercial Law
leads
anywhere in Kansas.
Get a referral quote for your Kansas law firm:
>> No obligation. No hidden charges. No auto-renewal. No cancellation fees. <<

We're currently targeting people in Wichita, Overland Park, Kansas City, Olathe, Topeka, Lawrence, Shawnee, Manhattan, Lenexa, Salina and more.
Kansas Lawyer Referral Resources
Kansas Bar Association
: Emerging as an important way for an organization to interact with members and the public, and vice versa, social networking offers an opportunity for outreach, information sharing and interaction. The KBA/KBF supports the use of social networking to help increase member engagement and access to information ...
Wichita Bar Association
: The Wichita Bar Association is dedicated to promoting the highest standards of professionalism within the legal community. The WBA is committed to providing member and community services that promote learning, respect and appreciation of the law and the administration of justice ...
KCMBA Home Page
: The Kansas City Metropolitan Bar Association (KCMBA) is the largest and oldest bar association in the Kansas City area. Founded in 1884, KCMBA utilizes its rich tradition as a platform to provide current, innovative and relevant service to its 5,000 members in its nine-county service territory in Missouri and Kansas. KCMBA's membership includes attorney, judicial, and law student ...
Kansas Trial Lawyers Association
: On December 8, 2016, the Board of Governors and Members voted to change the organization's name to the Kansas Trial Lawyers Association. Although KTLA's name changed, our values and mission did not. KTLA's mission remains grounded in our core values: personal accountability; the Constitutional right to trial by jury; access to a fair and impartial judiciary, and protection ...
Lawyer Marketing Blog Articles
Keep away from These Twitter Advertising Mistakes
: Searching for data .or providers) is as a lot human nature as connecting. . Legislation firm advertising's bottom line is bringing in business. Winnipeg-based The Seniors Moving Company affords seniors and their ...

Find Out Your Law Firm's Adwords ROI
: However. the advertising s--t is the worst. I really don't have the budget to hire the most expensive lawyer in town. but if they did havetype of money they'd have better uses for it anyway. Don't be me. You could find ...

Law Practice Software (LPP)
: Here are some Local SEO position factors that they detect on a regular basis being overlooked by law firms. They are also able to be great options for practicing lawyers who are ready to transition to a new business. Whether you w ...

Efficient And Ethical In NYC
: Because they've been you - they went to law school for exactly the same reasons you think that should go - and they had been wrong. For instance . the definition of Malpractice shows up in 1.2 million queries in the lawyer dataset ...

Which online marketing purchase has brought you the most success?

Related Kansas Local Information
Case Titles Targeted:
Family Law, Personal Injury, Crime, Real Estate, Business Disputes, Estate Planning, IP, Immigration, Commercial Law, Debt/Insolvency, DUI/DWI, Employment Law and more.

[snippet ...] This merit system or Missouri Plan has been used in Kansas since 1958, voted in by Kansans upset when Governor Fred Hall resigned after losing the gubernatorial primary so he could be appointed to the Supreme Court by his successor Governor John McCuish. The power to regulate cereal malt beverage remains with the cities and counties. Hillyer over what they believed to be the unlawful sale of state bonds. S. national average. Kansas law divides alcohol into six categories, each of which is regulated differently. The state sales tax in Kansas is 6.15%. Various cities and counties in Kansas have an additional local sales tax. War bonds turned into a focal policy driven issue in Kansas without further ado when the Kansas Senate held reprimand preliminaries in 1862, achieved to some extent by United States Republican Party infighting. Hillyer over what they accepted to be the unlawful offer of state bonds. Made out of 125 state agents from areas with generally equivalent populaces of something like 19,000, its individuals are liable for making and deciding on enactment, assisting with making a state spending plan, and authoritative oversight over state offices » Read entire article »
Counties/Boroughs:
Johnson County, Sedgwick County, Shawnee County, Wyandotte County, Douglas County, Leavenworth County, Riley County, Butler County, Reno County, Saline County, Crawford County, Geary County, Finney County, Cowley County, Harvey County
Seats:
Olathe, Wichita, Topeka, Kansas City, Lawrence, Leavenworth, Manhattan, El Dorado, Hutchinson, Salina, Girard, Junction City, Garden City, Winfield, Newton, Dodge City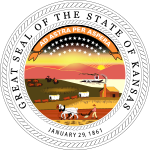 What are People Saying?
"I am pleased ... we are happy to renew" - Tim B

"Another great piece. Thank you." - ClaimsFunding UK

"Spot on. Thank you!" - Jessica Nutter LLM

"I have checked the information you have attached - looks good." - Lukasz Z

"refreshingly honest and accurate" - Claims Funding UK


*random snippets copy/pasted from comments made by third parties on the web such as twitter, facebook, linkedin, etc.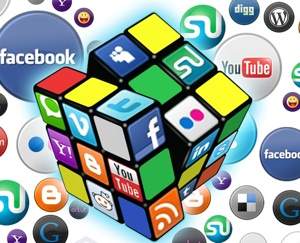 Advertise Online with Local Search
UAE Business Support:
Wallstreet Investment
are a Dubai-based team of passionate people offering high-end business solutions such as accounting, golden visa, documents clearing, translation, financial advisory, and more to customers all around the world.
They have helped high net-worth individuals, asset management companies and business owners benefit from modern facilities and state-of-the-art infrastructure in the UAE Mainland.
Visit their website, or call +971 588 230 988



» www.wallstreetinvest.ae »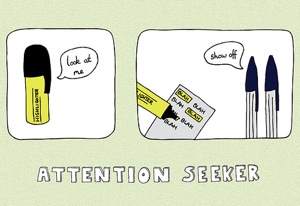 KS Digital Marketing Agency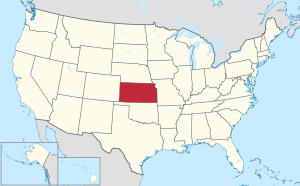 LINKS TO CITY PAGES