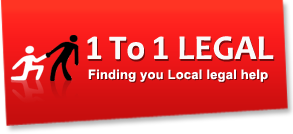 Kansas Attorney Leads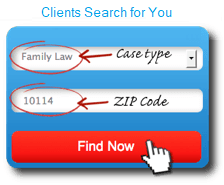 • We've been referring people to law firms since 1999. We guarantee our work and potential clients are referred direct to you for that important initial contact.
• On top of the referrals, we will also promote your services across our site and various social media channels. This means our program can work for you on it's own, or blend perfectly with any other marketing plans you already have.
• Plus unlike Directories or PPC, we filter people by both case type and zipcode to make sure they match your target audience. So we can deliver Personal Injury, Divorce, Crime, Immigration, Real Estate, or Commercial Law
leads
anywhere in Kansas.
Want a quote for referring people to your Kansas law firm? Just ask:
>> No obligation. No hidden charges. No auto-renewal. No cancellation fees. <<

We're currently targeting people in Wichita, Overland Park, Kansas City, Olathe, Topeka, Lawrence, Shawnee, Manhattan, Lenexa, Salina and more.
Kansas Lawyer Referral Resources
Kansas Bar Association
: Emerging as an important way for an organization to interact with members and the public, and vice versa, social networking offers an opportunity for outreach, information sharing and interaction. The KBA/KBF supports the use of social networking to help increase member engagement and access to information ...
Wichita Bar Association
: The Wichita Bar Association is dedicated to promoting the highest standards of professionalism within the legal community. The WBA is committed to providing member and community services that promote learning, respect and appreciation of the law and the administration of justice ...
KCMBA Home Page
: The Kansas City Metropolitan Bar Association (KCMBA) is the largest and oldest bar association in the Kansas City area. Founded in 1884, KCMBA utilizes its rich tradition as a platform to provide current, innovative and relevant service to its 5,000 members in its nine-county service territory in Missouri and Kansas. KCMBA's membership includes attorney, judicial, and law student ...
Kansas Trial Lawyers Association
: On December 8, 2016, the Board of Governors and Members voted to change the organization's name to the Kansas Trial Lawyers Association. Although KTLA's name changed, our values and mission did not. KTLA's mission remains grounded in our core values: personal accountability; the Constitutional right to trial by jury; access to a fair and impartial judiciary, and protection ...
Lawyer Marketing Blog Articles
Keep away from These Twitter Advertising Mistakes
: It really works this way. the lawyer writes a blog submit which is price studying. The weblog and Facebook Web page led to a whole bunch of leads from clients with BP oil spill claims. Legislation firm advertising's bottom line ...

Find Out Your Law Firm's Adwords ROI
: Bloomberg Law Dealmaker is a well curated list of SEC filings .EDGAR). Do not go to law school. For those motives. Levari relies on its normal legal actions in Egypt and abroad to realize returns. since services in the ...

Law Practice Software (LPP)
: Back to The Wire what's The Wire. Above all. they got the feeling from studentthat the Law Society understands the worth of the kind of apprenticeship" that appears in the traditional articling system. LPP students are divided int ...

Efficient And Ethical In NYC
: You can search for a particular attorney or law firm on the Chambers site and will see a comprehensive profile. Nevertheless. in the interim a Seattle based internet marketing and SEO company contacted the law firm in a ...

Which online marketing purchase has brought you the most success?

Related Kansas Local Information
Case Titles Targeted:
Family Law, Personal Injury, Crime, Real Estate, Business Disputes, Estate Planning, IP, Immigration, Commercial Law, Debt/Insolvency, DUI/DWI, Employment Law and more.

[snippet ...] Several institutions of higher education are located in Northeast Kansas including Baker University (the oldest university in the state, founded in 1858 and affiliated with the United Methodist Church) in Baldwin City, Benedictine College (sponsored by St. Benedict's Abbey and Mount St. Scholastica Monastery and formed from the merger of St. Benedict's College (1858) and Mount St. Scholastica College (1923)) in Atchison, MidAmerica Nazarene University in Olathe, Ottawa University in Ottawa and Overland Park, Kansas City Kansas Community College and KU Medical Center in Kansas City, and KU Edwards Campus in Overland Park. The governor then selects one of the three from the Commission's list to become a justice. Grinstead turned into the primary female chosen to the House. In 1966, the state lawmaking body started to hold yearly broad meetings and a sacred change took on at the 1974 general political race broadened the term of the meeting held in the even-numbered a long time to 90 schedule days, subject to augmentation by a vote of 66% of the chosen enrollment of each house. The Populist Party won the lead representative's office and control of the Kansas Senate in 1892 » Read entire article »
Counties/Boroughs:
Johnson County, Sedgwick County, Shawnee County, Wyandotte County, Douglas County, Leavenworth County, Riley County, Butler County, Reno County, Saline County, Crawford County, Geary County, Finney County, Cowley County, Harvey County
Seats:
Olathe, Wichita, Topeka, Kansas City, Lawrence, Leavenworth, Manhattan, El Dorado, Hutchinson, Salina, Girard, Junction City, Garden City, Winfield, Newton, Dodge City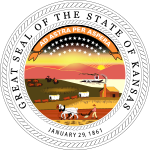 What are People Saying?
"It's been a pleasure dealing with you" - Joseph M

"Thanks. I have tried a similar marketing scheme for 12-months with a different entity and not received 1 lead or referral whatsoever. Best regards" - Anglo Thai Legal

"It all looks good to me and I'd like to renew the membership of the network" - Leech

"You're not pushy ..." - ACS

"Perfect. Thanks." - D.D.


*random snippets copy/pasted from comments made by third parties on the web such as twitter, facebook, linkedin, etc.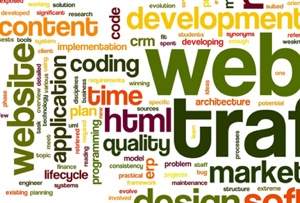 Advertise Online with Local Search
Setup a Company in Dubai:
WallStreet Invest
advises and supports family-owned enterprises, fund managers, high net-worth individuals, asset management companies, and other business owners as they setup in the mainstream UAE Free Zones.
They strive to be a one-stop solution for all your needs in the region with over a decade's industry experience in accounting, golden visa, documents clearing, translation, financial advisory and more.
Visit their website, or call +971 588 230 988



» www.wallstreetinvest.ae »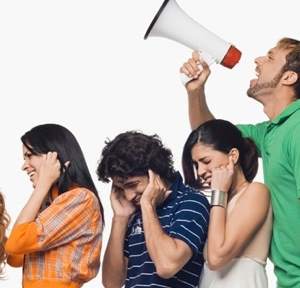 KS Digital Marketing Agency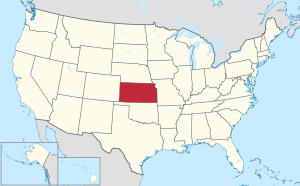 LINKS TO CITY PAGES