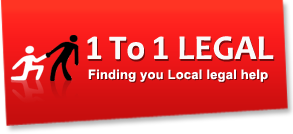 Kansas Attorney Leads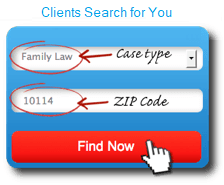 • We've been referring people to law firms since 1999. We guarantee our work and potential clients are referred direct to you for that important initial contact.
• On top of the referrals, we will also promote your services across our site and various social media channels. This means our program can work for you on it's own, or blend perfectly with any other marketing plans you already have.
• Plus unlike Directories or PPC, we filter people by both case type and zipcode to make sure they match your target audience. So we can deliver Personal Injury, Divorce, Crime, Immigration, Real Estate, or Commercial Law
leads
anywhere in Kansas.
Want a quote for referring people to your Kansas law firm? Just ask:
>> No obligation. No hidden charges. No auto-renewal. No cancellation fees. <<

We're currently targeting people in Wichita, Overland Park, Kansas City, Olathe, Topeka, Lawrence, Shawnee, Manhattan, Lenexa, Salina and more.
Kansas Lawyer Referral Resources
Kansas Bar Association
: Emerging as an important way for an organization to interact with members and the public, and vice versa, social networking offers an opportunity for outreach, information sharing and interaction. The KBA/KBF supports the use of social networking to help increase member engagement and access to information ...
Wichita Bar Association
: The Wichita Bar Association is dedicated to promoting the highest standards of professionalism within the legal community. The WBA is committed to providing member and community services that promote learning, respect and appreciation of the law and the administration of justice ...
KCMBA Home Page
: The Kansas City Metropolitan Bar Association (KCMBA) is the largest and oldest bar association in the Kansas City area. Founded in 1884, KCMBA utilizes its rich tradition as a platform to provide current, innovative and relevant service to its 5,000 members in its nine-county service territory in Missouri and Kansas. KCMBA's membership includes attorney, judicial, and law student ...
Kansas Trial Lawyers Association
: On December 8, 2016, the Board of Governors and Members voted to change the organization's name to the Kansas Trial Lawyers Association. Although KTLA's name changed, our values and mission did not. KTLA's mission remains grounded in our core values: personal accountability; the Constitutional right to trial by jury; access to a fair and impartial judiciary, and protection ...
Lawyer Marketing Blog Articles
Keep away from These Twitter Advertising Mistakes
: A number of the social media consultants say. no. The ethics legal professional side of them wonders if the misleading and deceptive argument would nonetheless be a difficulty if certainly those photographs were real. ...

Find Out Your Law Firm's Adwords ROI
: It may be helpful to consider the thing you need from a law firm. as you narrow your hunt down. Companies are investing money and more time in schemes and. in an effort to maximise the yield on lawyers. being more particular as to ...

Law Practice Software (LPP)
: Speak toBoard member about chances and coming meetings for you and your firm to join up. They may be financially clever choices. especially for those who curently have a law degree that are searching for a nontraditiona ...

Efficient And Ethical In NYC
: The reason important law firms don't want to sign to represent the House TPersof a lawsuit is as it might hurt their reputation. They often contract as trainers for individuals in your firm and supply discipline and liability. ...

Which online marketing purchase has brought you the most success?

Related Kansas Local Information
Case Titles Targeted:
Family Law, Personal Injury, Crime, Real Estate, Business Disputes, Estate Planning, IP, Immigration, Commercial Law, Debt/Insolvency, DUI/DWI, Employment Law and more.

[snippet ...] The city of Atchison was an early commercial center in the state and is well known as the birthplace of Amelia Earhart. Regulations governing liquor sale and taxation are enforced by the ABC. With little evidence of a conspiracy and the smaller role of Governor Charles L. There is no official set of questions, but topics such as the potential nominees' legal scholarship, professional experience, writing ability, and community service are normally covered. U. Kansas's strict and highly regulated approach to alcohol stems from lingering vestiges of its long era of prohibition. The Kansas Democratic Party only gained control of the Kansas Senate briefly in the early 1900s and haven't held it since 1917. An established change took on at the 1974 general political decision expanded the length of the meeting held in the even-numbered a very long time from 60 to 90 schedule days, subject to augmentation by a vote of 66% of the chosen participation of each house. The state deals charge is a consolidated objective based expense, which means a solitary assessment is applied that incorporates state, area, and nearby duties, and the rate depends on where the buyer claims the merchandise or administrations » Read entire article »
Counties/Boroughs:
Johnson County, Sedgwick County, Shawnee County, Wyandotte County, Douglas County, Leavenworth County, Riley County, Butler County, Reno County, Saline County, Crawford County, Geary County, Finney County, Cowley County, Harvey County
Seats:
Olathe, Wichita, Topeka, Kansas City, Lawrence, Leavenworth, Manhattan, El Dorado, Hutchinson, Salina, Girard, Junction City, Garden City, Winfield, Newton, Dodge City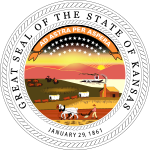 What are People Saying?
"I will most definitely reach out to you again for further marketing" - Jon G

"Thank you ... I would like to renew." - MB

"go ahead with the renewal." - Robert D



"thank you for your efforts!" - Hopkins


*random snippets copy/pasted from comments made by third parties on the web such as twitter, facebook, linkedin, etc.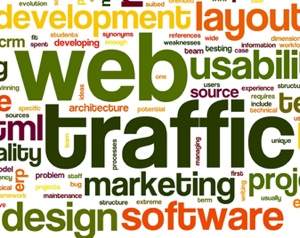 Advertise Online with Local Search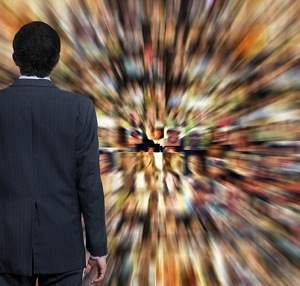 KS Digital Marketing Agency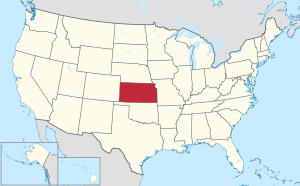 LINKS TO CITY PAGES