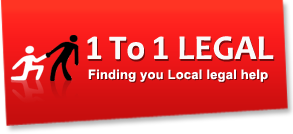 Illinois Attorney Leads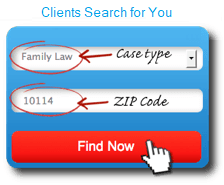 • We've been referring people to law firms since 1999. We guarantee our work and potential clients are referred direct to you for that important initial contact.
• On top of the referrals, we will also promote your services across our site and various social media channels. This means our program can work for you on it's own, or blend perfectly with any other marketing plans you already have.
• Plus unlike Directories or PPC, we filter people by both case type and zipcode to make sure they match your target audience. So we can deliver Personal Injury, Divorce, Crime, Immigration, Real Estate, or Commercial Law
leads
anywhere in Illinois.
Want a quote for referring people to your Illinois law firm? Just ask:
>> No obligation. No hidden charges. No auto-renewal. No cancellation fees. <<

We're currently targeting people in Chicago, Aurora, Joliet, Naperville, Rockford, Springfield, Peoria, Elgin, Champaign, Waukegan and more.
Illinois Lawyer Referral Resources
Illinois State Bar Association
: Founded in 1877, the Illinois State Bar Association is the premier legal association in the state. As a voluntary organization of more than 28,000 members, the Association aims to assist Illinois lawyers in the practice of law and to promote improvements in the administration of justice ...
The Chicago Bar Association
: Founded in 1874, The Chicago Bar Association is one of the oldest and most active metropolitan bar associations in the United States. The Association's voluntary membership of 17,000 consists largely of lawyers and judges from Cook County and the State of Illinois. However, we do have a growing out-of-state membership of lawyers who want to take advantage of the Association's ...
Lawyer Search - ARDC
: The search requires an exact last name, unless you select the phonetic search option. Be cautious in filling in other search fields, which will exclude lawyers from your search if your search term does not match their information in our data. If your search would yield more than the 75 record limit, you will be prompted to narrow your search. To download detailed ...
Illinois Trial Lawyers Association (ITLA)
: The members of the Illinois Trial Lawyers Association fight to ensure all citizens get equal footing in the courtroom, even when taking on the most powerful interests. We see to it that those who harm consumers, other individuals, or even their own employees, are held accountable. Trial lawyers ...
Lawyer Marketing Blog Articles
The Importance Of Legal Marketing For Attorneys
: Zelotes merely seems not to understand how Web advertising works. In the event you do not do that. you haven't any method of figuring out whether it succeeded or not. These items of content material marketing have served their fun ...

three Incredible Things That Happen When Law Firms Take On-line Advertising and marketing Critically
: Attorneys that focus on bankruptcy have noticed that internet marketing for that follow space is become more competitive. Properly. it isn't sufficient to say you might be nice at one thing. you need to have the ability to show i ...

Dobyns Prepares '21 Questions' For Indifferent
: 899 .2011) and ethics opinions from Illinois. Michigan. Utah. Virginia and West Virginia. along with a Philadelphia opinion that reached a unique conclusion about chat rooms. By multiplying your efforts you may shortly acquire an ...

4 Advertising and marketing Suggestions From Successful Attorneys
: As a public service. the University of Illinois School of Legislation operates Bankr-L. an e-mail list on which bankruptcy professionals can change information. Attorneys and companies are arguably in the best of positi ...

Which online marketing purchase has brought you the most success?

Related Illinois Local Information
Case Titles Targeted:
Family Law, Personal Injury, Crime, Real Estate, Business Disputes, Estate Planning, IP, Immigration, Commercial Law, Debt/Insolvency, DUI/DWI, Employment Law and more.

[snippet ...] Section 4 provides for the Illinois General Assembly to establish rules for elections. There are 24 judicial circuits in the state, each comprising one or more of Illinois' 102 counties. In 1818, Illinois achieved statehood. citizens. Open carry is prohibited in most areas. It has the fifth largest gross domestic product (GDP), the sixth largest population, and the 25th largest land area of all U. Section 14 describes impeachment rules under which Governor Blagojevich was impeached in the House and removed from office after a trial in the Senate. Additionally, Ronald Reagan, whose political career was based in California, was born and raised in the state. Section 2 describes the composition of the two bodies. John Deere's creation of oneself scouring steel furrow transformed Illinois' rich grassland into a portion of the world's generally useful and important farmland, drawing in settler ranchers from Germany and Sweden. There are two sorts of judges in the circuit court: circuit judges and partner judges. Starting at 1935, choices of the Illinois Appellate Court became restricting authority upon lower courts in Illinois » Read entire article »
Counties/Boroughs:
Cook County, DuPage County, Lake County, Will County, Kane County, McHenry County, Winnebago County, Madison County, St. Clair County, Champaign County, Sangamon County, Peoria County, McLean County, Rock Island County, Tazewell County
Seats:
Chicago, Wheaton, Waukegan, Joliet, Geneva, Woodstock, Rockford, Edwardsville, Belleville, Urbana, Springfield, Peoria, Bloomington, Rock Island, Pekin, Yorkville





What are People Saying?
"Yes we're happy to renew" - Chris R

"We really do view the value you bring!" - Sophie

"still think it is worth having ..." - PC

"Please can we renew" - Barrister Direct

"happy to go ahead and renew" - Lindsays


*random snippets copy/pasted from comments made by third parties on the web such as twitter, facebook, linkedin, etc.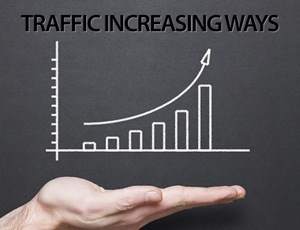 Advertise Online with Local Search
Wealth Management Consultants:
When can you retire? Do you have enough saved? What is 'enough'? Will your family be okay?
Humphrey Wealth Management
work closely with you to understand your unique goals and answer these important questions. Whether you're in the heart of your career, approaching retirement, or already retired - they will
help strengthen your financial situation
so you can live life to the fullest.
Visit their website, or call 973-979-5704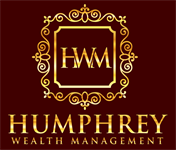 » www.humphreywealthmanagement.com »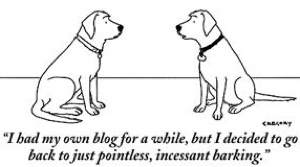 IL Digital Marketing Agency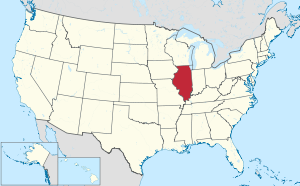 LINKS TO CITY PAGES