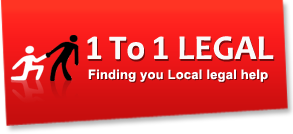 Illinois Attorney Leads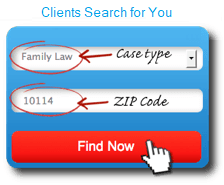 • We've been referring people to law firms since 1999. We guarantee our work and potential clients are referred direct to you for that important initial contact.
• On top of the referrals, we will also promote your services across our site and various social media channels. This means our program can work for you on it's own, or blend perfectly with any other marketing plans you already have.
• Plus unlike Directories or PPC, we filter people by both case type and zipcode to make sure they match your target audience. So we can deliver Personal Injury, Divorce, Crime, Immigration, Real Estate, or Commercial Law
leads
anywhere in Illinois.
Get a referral quote for your Illinois law firm:
>> No obligation. No hidden charges. No auto-renewal. No cancellation fees. <<

We're currently targeting people in Chicago, Aurora, Joliet, Naperville, Rockford, Springfield, Peoria, Elgin, Champaign, Waukegan and more.
Illinois Lawyer Referral Resources
Illinois State Bar Association
: Founded in 1877, the Illinois State Bar Association is the premier legal association in the state. As a voluntary organization of more than 28,000 members, the Association aims to assist Illinois lawyers in the practice of law and to promote improvements in the administration of justice ...
The Chicago Bar Association
: Founded in 1874, The Chicago Bar Association is one of the oldest and most active metropolitan bar associations in the United States. The Association's voluntary membership of 17,000 consists largely of lawyers and judges from Cook County and the State of Illinois. However, we do have a growing out-of-state membership of lawyers who want to take advantage of the Association's ...
Lawyer Search - ARDC
: The search requires an exact last name, unless you select the phonetic search option. Be cautious in filling in other search fields, which will exclude lawyers from your search if your search term does not match their information in our data. If your search would yield more than the 75 record limit, you will be prompted to narrow your search. To download detailed ...
Illinois Trial Lawyers Association (ITLA)
: The members of the Illinois Trial Lawyers Association fight to ensure all citizens get equal footing in the courtroom, even when taking on the most powerful interests. We see to it that those who harm consumers, other individuals, or even their own employees, are held accountable. Trial lawyers ...
Lawyer Marketing Blog Articles
The Importance Of Legal Marketing For Attorneys
: They will discuss what a management workforce needs to know concerning the efficient elements among marketing efforts. staffing and spending. Whereas summer time is enjoyable. the truth is that lots of enterprise and work hits th ...

three Incredible Things That Happen When Law Firms Take On-line Advertising and marketing Critically
: Every agency lawyer should subscribe to that record and overview it as a part of their online activities. they began their skilled career as a PR professional. earlier than legislation college. before loads of things. ...

Dobyns Prepares '21 Questions' For Indifferent
: Social media presents many thrilling opportunities. in addition to loads of challenges. The California State Bar is searching for comment on a proposed ethics opinion on lawyer running a blog - or more particularly. the ...

4 Advertising and marketing Suggestions From Successful Attorneys
: It takes professionals who've their finger on the proverbial pulse of the web market to insure that because the web algorithms change. so do their custom built advertising plans. Their contributions have added new perspectives an ...

Which online marketing purchase has brought you the most success?

Related Illinois Local Information
Case Titles Targeted:
Family Law, Personal Injury, Crime, Real Estate, Business Disputes, Estate Planning, IP, Immigration, Commercial Law, Debt/Insolvency, DUI/DWI, Employment Law and more.

[snippet ...] Several courts have been approved by the Supreme Court to operate electronic court filing (e-filing) systems. Shepard's Illinois Citations includes judicial interpretations of local ordinances. Circuit judges are elected for six years, may be retained by voters for additional six-year terms, and can hear any kind of case. As of 1935, decisions of the Illinois Appellate Court became binding authority upon lower courts in Illinois. The Government of Chicago operates as a special charter municipality. Of the foreign-born population, 43.7% were naturalized U. Illinois also has large numbers of African Americans and Latinos (mostly Mexicans and Puerto Ricans). Section 3 describes legislative redistricting procedures. 0% from at least two races. territory of Illinois. Starting at 2011, 49.4% of Illinois' populace more youthful than age 1 were minorities (Note: Children destined to white Hispanics or to a sole full or fractional minority parent are considered minorities). states. It likewise contains things excluded from the United States Constitution like area 18, which denies separation dependent on sex and segment 19, which disallows segregation dependent on physical or mental impairments » Read entire article »
Counties/Boroughs:
Cook County, DuPage County, Lake County, Will County, Kane County, McHenry County, Winnebago County, Madison County, St. Clair County, Champaign County, Sangamon County, Peoria County, McLean County, Rock Island County, Tazewell County
Seats:
Chicago, Wheaton, Waukegan, Joliet, Geneva, Woodstock, Rockford, Edwardsville, Belleville, Urbana, Springfield, Peoria, Bloomington, Rock Island, Pekin, Yorkville





What are People Saying?
"I can see on my stats your website referrals are worth the cost" - AA Advisors

"We did get quite a number of calls and emails" R Cole

"Very pleased with the service"- MC s

"We are very impressed with your service." - Wendy A.

"we are happy to continue our arrangement" - Senna T


*random snippets copy/pasted from comments made by third parties on the web such as twitter, facebook, linkedin, etc.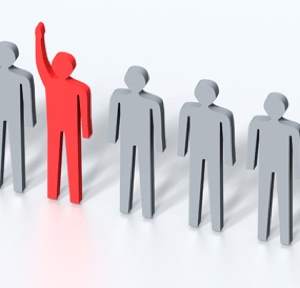 Advertise Online with Local Search
UAE Business Support:
Wallstreet Investment
are a Dubai-based team of passionate people offering high-end business solutions such as accounting, golden visa, documents clearing, translation, financial advisory, and more to customers all around the world.
They have helped high net-worth individuals, asset management companies and business owners benefit from modern facilities and state-of-the-art infrastructure in the UAE Mainland.
Visit their website, or call +971 588 230 988



» www.wallstreetinvest.ae »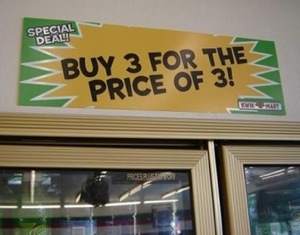 IL Digital Marketing Agency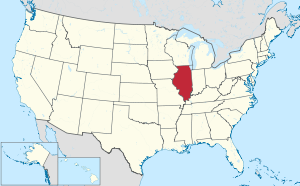 LINKS TO CITY PAGES