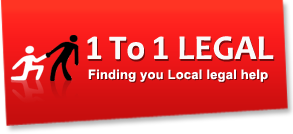 Louisiana Attorney Leads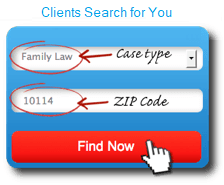 • We've been referring people to law firms since 1999. We guarantee our work and potential clients are referred direct to you for that important initial contact.
• On top of the referrals, we will also promote your services across our site and various social media channels. This means our program can work for you on it's own, or blend perfectly with any other marketing plans you already have.
• Plus unlike Directories or PPC, we filter people by both case type and zipcode to make sure they match your target audience. So we can deliver Personal Injury, Divorce, Crime, Immigration, Real Estate, or Commercial Law
leads
anywhere in Louisiana.
Want a quote for referring people to your Louisiana law firm? Just ask:
>> No obligation. No hidden charges. No auto-renewal. No cancellation fees. <<

We're currently targeting people in New Orleans, Baton Rouge, Shreveport, Metairie, Lafayette, Lake Charles, Bossier City, Kenner, Monroe, Alexandria and more.
Louisiana Lawyer Referral Resources
Louisiana State Bar Association
: The mission of the Louisiana State Bar Association is to assist and serve its members in the practice of law, assure access to and aid in the administration of justice, assist the Supreme Court in the regulation of the practice of law, uphold the honor of the courts and the profession, promote the professional competence of attorneys, increase public understanding of and respect ...
Louisiana Association for Justice
: Louisiana Association for Justice is the preeminent organization in Louisiana advancing the mission of trial lawyers to promote justice for the workplace, a clean environment, and quality and affordable health care for all Americans. Trial lawyers seek fairness in the courts for the aggrieved and injured. Trial lawyers seek to uphold the honor and dignity of the civil justice system ...
New Orleans Bar Association
: Founded in 1924, the New Orleans Bar Association has represented the interests of lawyers and judges in the New Orleans area. The Bar is dedicated to promoting justice, educating its members and enhancing the legal profession. To maintain the honor and dignity of the legal profession, to promote the due administration of justice, to provide educational opportunities for the development ...
Louisiana Attorney Disciplinary Board
: The Louisiana Supreme Court continues to address public concerns regarding attorney misconduct. In 1990, the Court established the Louisiana Attorney Disciplinary Board, which became the first attorney disciplinary system in the nation to incorporate the American Bar Association's Model Rules for Disciplinary Enforcement, the hallmark of which is the use of non-lawyers in the disciplinary ...
Lawyer Marketing Blog Articles
How Not To Use A Lawyer A Private Case Examine (Plus
: Their purpose is that can assist you use the Web to attract extra clients. earn more money. be simpler. and have more enjoyable. The airline must pay for alternate carriers. However. hey. if they do an excellent job advertising an ...

Why You Ought to Not Go To Law Faculty
: Website customers ought to feel that there's an open and honest. two-means change of ideas and opinions. Be part of the conversation and register right now .Save $200 with the promo code SYX243). There are a selection of paid fo ...

Who Can Own A Law Firm Apart from A Lawyer
: If you present other services or assets like ebooks or authorized seminars. you may ask people to suggest those objects to others. based international law agency. Lots of the issues associated to online lawyer referral companies a ...

Interview With Myself #6 What Do You Have When An Attorney Is Entombed Up To
: This service provides members a free legal consultation .up to 45 minutes) with a lawyer along with 20 percent reductions on other legal services you will need. If the amount of the retainer makes you cringe. you can't manage that ...

Which online marketing purchase has brought you the most success?

Related Louisiana Local Information
Case Titles Targeted:
Family Law, Personal Injury, Crime, Real Estate, Business Disputes, Estate Planning, IP, Immigration, Commercial Law, Debt/Insolvency, DUI/DWI, Employment Law and more.

[snippet ...] In 2015, Louisiana had a higher murder rate (10.3 per 100,000) than any other state in the country for the 27th straight year. E. ) governs criminal procedure, the Louisiana Code of Evidence governs the law of evidence, the Criminal Code (CrC) governs criminal law, the Louisiana Children's Code (Ch. In 1997, Louisiana became the first state to offer the option of a traditional marriage or a covenant marriage. Before 2010, Orleans Parish was the only parish to have two sheriff's offices. 0%), followed by Puerto Ricans (0.3%) and Cuban Americans (0.2%). , A. Constitution Article V, section 5 (D). The building's construction was completed in 1931. The sheriffs are answerable for general law authorization in their individual wards. S. S. Adjoining states and the measure of government spending got per dollar of bureaucratic expense gathered were: Texas ($0.94), Arkansas ($1.41), and Mississippi ($2. S. Numerous revenue driven private jails and sheriff-claimed detainment facilities have been constructed and work here. Every year, they watch more than 12 million miles (20 million km) of street and capture around 10,000 disabled drivers. S » Read entire article »
Counties/Boroughs:
East Baton Rouge Parish, Jefferson Parish, Orleans Parish, St. Tammany Parish, Lafayette Parish, Caddo Parish, Calcasieu Parish, Ouachita Parish, Livingston Parish, Tangipahoa Parish, Rapides Parish, Bossier Parish, Ascension Parish, Terrebonne Parish, Lafourche Parish
Seats:
Baton Rouge, Gretna, New Orleans, Covington, Lafayette, Shreveport, Lake Charles, Monroe, Livingston, Amite City, Alexandria, Benton, Donaldsonville, Houma, Thibodaux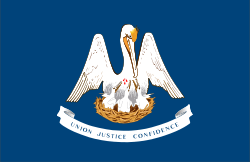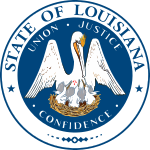 What are People Saying?
"We did get quite a number of calls and emails" R Cole

"happy to renew" - rhw

"not one to make you rich, but that is not what gets me out of bed in the morning" - SBS

"Thank you ... I would like to renew." - Andrew C

"please forward an invoice to enable us to renew" - Maureen F


*random snippets copy/pasted from comments made by third parties on the web such as twitter, facebook, linkedin, etc.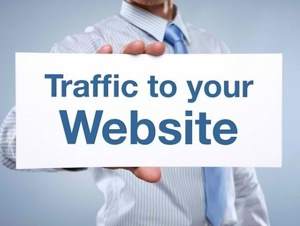 Advertise Online with Local Search
Wealth Management Consultants:
Humphrey Wealth Management
believe you should never have to worry about running out of money. For over 35 years they have empowered investors to enjoy the retirement they always imagined. Whether you're in the heart of your career, approaching retirement, or already retired - they will
help you grow and preserve your assets
in order to have a reliable income stream through all stages of life.
Visit their website, or call 973-979-5704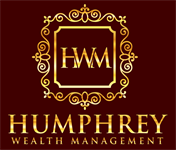 » www.humphreywealthmanagement.com »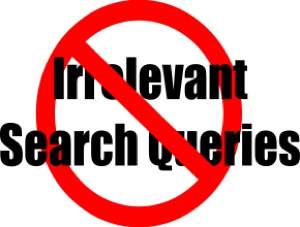 LA Digital Marketing Agency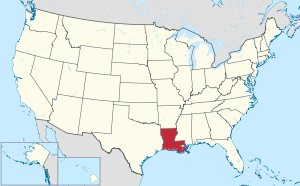 LINKS TO CITY PAGES