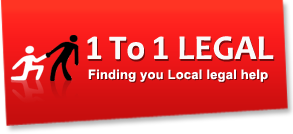 Louisiana Attorney Leads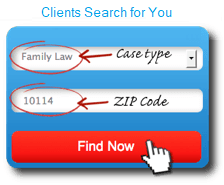 • We've been referring people to law firms since 1999. We guarantee our work and potential clients are referred direct to you for that important initial contact.
• On top of the referrals, we will also promote your services across our site and various social media channels. This means our program can work for you on it's own, or blend perfectly with any other marketing plans you already have.
• Plus unlike Directories or PPC, we filter people by both case type and zipcode to make sure they match your target audience. So we can deliver Personal Injury, Divorce, Crime, Immigration, Real Estate, or Commercial Law
leads
anywhere in Louisiana.
Want a quote for referring people to your Louisiana law firm? Just ask:
>> No obligation. No hidden charges. No auto-renewal. No cancellation fees. <<

We're currently targeting people in New Orleans, Baton Rouge, Shreveport, Metairie, Lafayette, Lake Charles, Bossier City, Kenner, Monroe, Alexandria and more.
Louisiana Lawyer Referral Resources
Louisiana State Bar Association
: The mission of the Louisiana State Bar Association is to assist and serve its members in the practice of law, assure access to and aid in the administration of justice, assist the Supreme Court in the regulation of the practice of law, uphold the honor of the courts and the profession, promote the professional competence of attorneys, increase public understanding of and respect ...
Louisiana Association for Justice
: Louisiana Association for Justice is the preeminent organization in Louisiana advancing the mission of trial lawyers to promote justice for the workplace, a clean environment, and quality and affordable health care for all Americans. Trial lawyers seek fairness in the courts for the aggrieved and injured. Trial lawyers seek to uphold the honor and dignity of the civil justice system ...
New Orleans Bar Association
: Founded in 1924, the New Orleans Bar Association has represented the interests of lawyers and judges in the New Orleans area. The Bar is dedicated to promoting justice, educating its members and enhancing the legal profession. To maintain the honor and dignity of the legal profession, to promote the due administration of justice, to provide educational opportunities for the development ...
Louisiana Attorney Disciplinary Board
: The Louisiana Supreme Court continues to address public concerns regarding attorney misconduct. In 1990, the Court established the Louisiana Attorney Disciplinary Board, which became the first attorney disciplinary system in the nation to incorporate the American Bar Association's Model Rules for Disciplinary Enforcement, the hallmark of which is the use of non-lawyers in the disciplinary ...
Lawyer Marketing Blog Articles
How Not To Use A Lawyer A Private Case Examine (Plus
: Even the title most legislation firms give to publishing ' content advertising ' expresses its underlying objective. growing the profile of the agency and its attorneys in specific practice or trade areas. They also i ...

Why You Ought to Not Go To Law Faculty
: Rules of Professional Conduct Rule 5.5.e) Other components that Louisiana courts have thought of to find nonlawyers to be engaged within the practice of legislation embrace. .1) being remunerated on a contingent or share-based mos ...

Who Can Own A Law Firm Apart from A Lawyer
: Because it happens. they've experimented with Facebook myself for the same purpose. to promote a program on Hanging a Half Time Shingle with their colleague. Julie Tower Pierce On this post. they'll share the their thought course ...

Interview With Myself #6 What Do You Have When An Attorney Is Entombed Up To
: This service provides members a free legal consultation .up to 45 minutes) with a lawyer along with 20 percent reductions on other legal services you will need. Contact a Louisiana attorney in the event that you were injured via t ...

Which online marketing purchase has brought you the most success?

Related Louisiana Local Information
Case Titles Targeted:
Family Law, Personal Injury, Crime, Real Estate, Business Disputes, Estate Planning, IP, Immigration, Commercial Law, Debt/Insolvency, DUI/DWI, Employment Law and more.

[snippet ...] Hodges. Fourth Circuit New Orleans. Justice Jeffrey Victory, who was elected to the Supreme Court in 1995, contested Johnson's elevation to Chief Justice, arguing that she only became a full-fledged Supreme Court justice in 2000, when Johnson was first elected to fill a permanent seat on the Court. The Louisiana Civil Code is based on a more diverse set of sources than the laws of the other 49 states of the United States: substantive law between private sector parties has a civil law character, based on French and Spanish codes and ultimately Roman law, with some common law influences. He then asked the 5th U. states not subdivided into counties (the other being Alaska). This incorporate civic chairman chamber, committee supervisor (in which the board employs an expert working administrator for the area), and others. The Supreme Court, and Louisiana state law, are truly situated in the pilgrim legislatures of France and Spain during the eighteenth century. It is the nineteenth littlest by region and the 25th generally crowded of the 50 U. Minorities are imprisoned at rates lopsided to a lot of the state's populace. S » Read entire article »
Counties/Boroughs:
East Baton Rouge Parish, Jefferson Parish, Orleans Parish, St. Tammany Parish, Lafayette Parish, Caddo Parish, Calcasieu Parish, Ouachita Parish, Livingston Parish, Tangipahoa Parish, Rapides Parish, Bossier Parish, Ascension Parish, Terrebonne Parish, Lafourche Parish
Seats:
Baton Rouge, Gretna, New Orleans, Covington, Lafayette, Shreveport, Lake Charles, Monroe, Livingston, Amite City, Alexandria, Benton, Donaldsonville, Houma, Thibodaux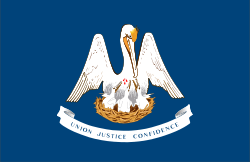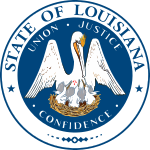 What are People Saying?
"Another great piece. Thank you." - ClaimsFunding UK

"Perfect. Thanks." - D.D.

"We're happy to renew" - Graysons

"I get the expected volume of referrals from you." - GL

"... looks good to me. I'm happy ..." - ClaimsFunding UK


*random snippets copy/pasted from comments made by third parties on the web such as twitter, facebook, linkedin, etc.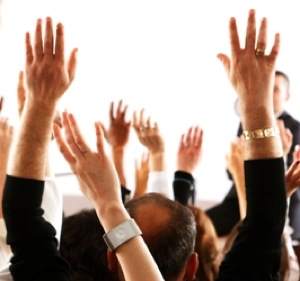 Advertise Online with Local Search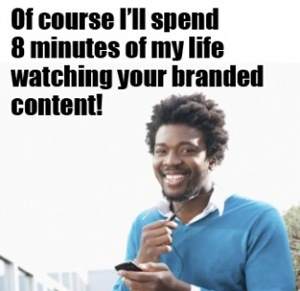 LA Digital Marketing Agency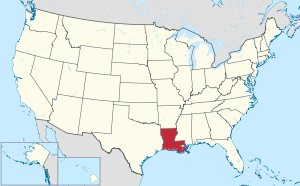 LINKS TO CITY PAGES