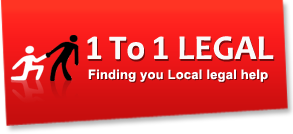 Kentucky Attorney Leads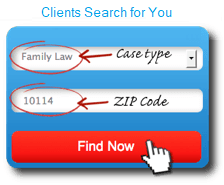 • We've been referring people to law firms since 1999. We guarantee our work and potential clients are referred direct to you for that important initial contact.
• On top of the referrals, we will also promote your services across our site and various social media channels. This means our program can work for you on it's own, or blend perfectly with any other marketing plans you already have.
• Plus unlike Directories or PPC, we filter people by both case type and zipcode to make sure they match your target audience. So we can deliver Personal Injury, Divorce, Crime, Immigration, Real Estate, or Commercial Law
leads
anywhere in Kentucky.
Want a quote for referring people to your Kentucky law firm? Just ask:
>> No obligation. No hidden charges. No auto-renewal. No cancellation fees. <<

We're currently targeting people in Lexington-Fayette, Bowling Green, Owensboro, Covington, Richmond, Georgetown, Florence, Hopkinsville, Nicholasville, Elizabethtown and more.
Kentucky Lawyer Referral Resources
Kentucky Bar Association
: The Kentucky Bar Association is an independent agency of the Supreme Court of Kentucky. Its authority to regulate the legal profession in Kentucky, delegated by the Kentucky Supreme Court through rules, is derived from the Kentucky Constitution. Currently, the KBA serves approximately 18,980 active and inactive Kentucky licensed attorneys ...
Fayette County Bar Association
: The Fayette County Bar Association is a professional association of attorneys in Lexington, Kentucky. As a local bar, the FCBA strives to meet the needs of Lexington area attorneys. The purposes of the association are: to promote the efficient administration of justice and the constant improvement of the law; to elevate the standards of integrity, honor, and ...
Kentucky Association of Criminal Defense Lawyers
: The Kentucky Association of Criminal Defense Lawyers (KACDL) was formed in 1986 by renowned criminal defense lawyers Frank Haddad, Charlie Coy and Bill Johnson, along with other prominent attorneys, to address the criminal defense bar's lack of influence in the drafting of Kentuck ...
Northern Kentucky Bar Association
: Since 1984, the Northern Kentucky Bar Association (NKBA) has grown in members, projects, and services at an astounding pace. In the process, the NKBA has become an integral part of the Northern Kentucky Community. It is the only local provider of Continuing Legal Education (CLE) courses. Over ninety percent of the attorneys in Northern Kentucky with a Kentucky license belong ...
Lawyer Marketing Blog Articles
Authorized Options Blog Is Your Legislation Firm Making These 5 Digital Advertising and marketing Mistakes?
: On each page of their Websites. consumers are alerted that it is an lawyer advertisement and on no account are consumers misled into believing that it is a referral service. Make certain your law firm is in attendance. ...

Where to find And Hire The best Attorney For You
: For example. one company in the CEB Legal network identifies the inhouse attorneys most highly rated by their internal customers and then interviews them to find what traits clients consistently value. They advertise in trade maga ...

Where Should Your Legal Marketing Funds Go?
: In-House Law Departments at the Top 500 Companies. Philadelphia Attorney . Trial lawyers managing all sorts of personal injury cases including Wrongful Death. Products Liability. Medical Malpractice. Auto Accidents and ...

Use Of Pay Per Click (PPC) Or Price Per Click on Advertising In Internet Legal Advertising
: But for some legal professionals who've restricted funds for this kind of advertising strategy. here are some ideas you can use in doing Pay- Per- Click on with out having to spend a dollar for a advertising and marketing group. ...

Which online marketing purchase has brought you the most success?

Related Kentucky Local Information
Case Titles Targeted:
Family Law, Personal Injury, Crime, Real Estate, Business Disputes, Estate Planning, IP, Immigration, Commercial Law, Debt/Insolvency, DUI/DWI, Employment Law and more.

[snippet ...] Until January 1, 2006, Kentucky imposed a tax on intangible personal property held by a taxpayer on January 1 of each year. The county and surrounding area is the most populated region in the state that is not part of a Micropolitan Statistical Area or a Metropolitan Statistical Area containing nearly 200,000 people in five counties: Floyd County, Martin County, Letcher County, and neighboring Mingo County, West Virginia. Wasson, 842 S. The laws of Kentucky may also be superseded by statutes of the United States where the two bodies of law conflict. They are created pursuant to the Kentucky Constitution and must conform to the limitations set out in the Constitutions of Kentucky and the United States. The main equity is named by, and is a chosen individual from, the Supreme Court of Kentucky. In the 2005 instance of McCreary County v. For example, northward explorers on U. 8,035).Kentucky authoritatively the Commonwealth of Kentucky, is a state in the Southeastern area of the United States, lined by Illinois, Indiana, and Ohio toward the north; West Virginia and Virginia toward the east; Tennessee toward the south; and Missouri toward the west » Read entire article »
Counties/Boroughs:
Jefferson County, Fayette County, Kenton County, Boone County, Warren County, Hardin County, Daviess County, Campbell County, Madison County, Bullitt County, Christian County, Oldham County, McCracken County, Pulaski County
Seats:
Louisville, Lexington, Covington and Independence, Burlington, Bowling Green, Elizabethtown, Owensboro, Alexandria, Newport, Richmond, Shepherdsville, Hopkinsville, La Grange, Paducah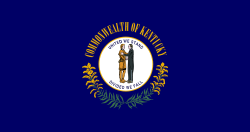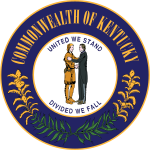 What are People Saying?
"we've received visits from 1to1Legal" - A.

"We would like to go ahead again" - Clive L

"thank you for your efforts over the last 12 months" - Hopkins

"we are happy to continue" - Sharon I.

"We would like to renew" - Alfred James & Co


*random snippets copy/pasted from comments made by third parties on the web such as twitter, facebook, linkedin, etc.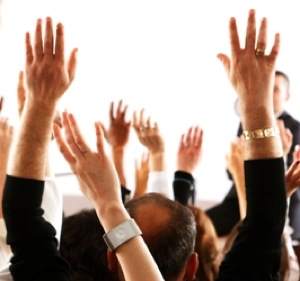 Advertise Online with Local Search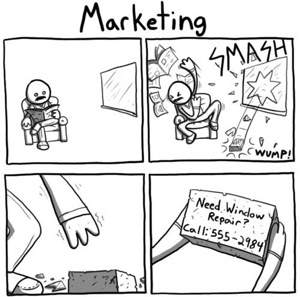 KY Digital Marketing Agency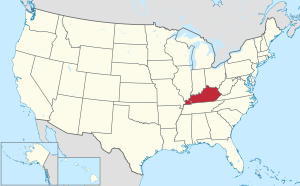 LINKS TO CITY PAGES