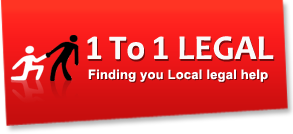 Kentucky Attorney Leads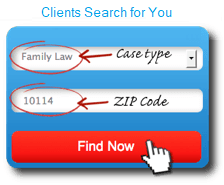 • We've been referring people to law firms since 1999. We guarantee our work and potential clients are referred direct to you for that important initial contact.
• On top of the referrals, we will also promote your services across our site and various social media channels. This means our program can work for you on it's own, or blend perfectly with any other marketing plans you already have.
• Plus unlike Directories or PPC, we filter people by both case type and zipcode to make sure they match your target audience. So we can deliver Personal Injury, Divorce, Crime, Immigration, Real Estate, or Commercial Law
leads
anywhere in Kentucky.
Want a quote for referring people to your Kentucky law firm? Just ask:
>> No obligation. No hidden charges. No auto-renewal. No cancellation fees. <<

We're currently targeting people in Lexington-Fayette, Bowling Green, Owensboro, Covington, Richmond, Georgetown, Florence, Hopkinsville, Nicholasville, Elizabethtown and more.
Kentucky Lawyer Referral Resources
Kentucky Bar Association
: The Kentucky Bar Association is an independent agency of the Supreme Court of Kentucky. Its authority to regulate the legal profession in Kentucky, delegated by the Kentucky Supreme Court through rules, is derived from the Kentucky Constitution. Currently, the KBA serves approximately 18,980 active and inactive Kentucky licensed attorneys ...
Fayette County Bar Association
: The Fayette County Bar Association is a professional association of attorneys in Lexington, Kentucky. As a local bar, the FCBA strives to meet the needs of Lexington area attorneys. The purposes of the association are: to promote the efficient administration of justice and the constant improvement of the law; to elevate the standards of integrity, honor, and ...
Kentucky Association of Criminal Defense Lawyers
: The Kentucky Association of Criminal Defense Lawyers (KACDL) was formed in 1986 by renowned criminal defense lawyers Frank Haddad, Charlie Coy and Bill Johnson, along with other prominent attorneys, to address the criminal defense bar's lack of influence in the drafting of Kentuck ...
Northern Kentucky Bar Association
: Since 1984, the Northern Kentucky Bar Association (NKBA) has grown in members, projects, and services at an astounding pace. In the process, the NKBA has become an integral part of the Northern Kentucky Community. It is the only local provider of Continuing Legal Education (CLE) courses. Over ninety percent of the attorneys in Northern Kentucky with a Kentucky license belong ...
Lawyer Marketing Blog Articles
Authorized Options Blog Is Your Legislation Firm Making These 5 Digital Advertising and marketing Mistakes?
: The grievance is a hodge-podge of rumour. factually inaccurate statements. and punctiliously chosen strains from a myriad of state advisory opinions taken wholly out of context. all crafted together to paint an image of their prog ...

Where to find And Hire The best Attorney For You
: There is a reason so many attorneys leave the legal field. Being a lawyer - particularly a lawyer in large corporate firm's type that apparently pays - SUCKS. This means you are planning to begin your law job already 15 ...

Where Should Your Legal Marketing Funds Go?
: Companies are listed alphabetically. and also the entries include hiring and handling partners and recruiting coordinators. Although on the site advice is never free. in many cases. consider this an opportunity for prom ...

Use Of Pay Per Click (PPC) Or Price Per Click on Advertising In Internet Legal Advertising
: Prior to the adjustments. Nevada had a rule that prohibited anybody from portraying a lawyer in an advert until the particular person was admitted to the Nevada Bar and can be the lawyer providing the service. A unfavorable key p ...

Which online marketing purchase has brought you the most success?

Related Kentucky Local Information
Case Titles Targeted:
Family Law, Personal Injury, Crime, Real Estate, Business Disputes, Estate Planning, IP, Immigration, Commercial Law, Debt/Insolvency, DUI/DWI, Employment Law and more.

[snippet ...] Kentucky was admitted into the Union as the 15th state on June 1, 1792, splitting from Virginia in the process. In northeast Kentucky, the greater Ashland area is an important transportation, manufacturing, and medical center. Road tunnels include the interstate Cumberland Gap Tunnel and the rural Nada Tunnel. Kentucky is one of only five states that elect their state officials in odd-numbered years (the others being Louisiana, Mississippi, New Jersey, and Virginia). The Ridgetop Shawnee organized in the early 21st century as a non-profit to gain structure for their community and increase awareness of Native Americans in Kentucky. The later versions were adopted in 1799, 1850, and 1891. Coal was by a long shot the most widely recognized payload, representing 76% of freight stacked and 61% of load conveyed. The current lead representative is Andy Beshear, and the lieutenant lead representative is Jacqueline Coleman. A large part of the external Bluegrass is in the Eden Shale Hills region, comprised of short, steep, and extremely slender slopes. The expressways were initially expressways, however on November 22, 2006, Governor Ernie Fletcher finished the cost charges on the William H » Read entire article »
Counties/Boroughs:
Jefferson County, Fayette County, Kenton County, Boone County, Warren County, Hardin County, Daviess County, Campbell County, Madison County, Bullitt County, Christian County, Oldham County, McCracken County, Pulaski County
Seats:
Louisville, Lexington, Covington and Independence, Burlington, Bowling Green, Elizabethtown, Owensboro, Alexandria, Newport, Richmond, Shepherdsville, Hopkinsville, La Grange, Paducah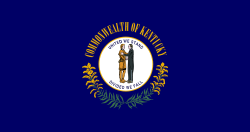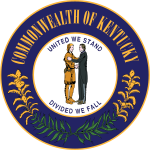 What are People Saying?
"Looks sound, thank you." - 7LLP

"we've received visits from 1to1Legal" - A.

"Thank you ... I would like to renew." - MB

"A Great service." - JAFLAS

"we would like to renew" - Murray


*random snippets copy/pasted from comments made by third parties on the web such as twitter, facebook, linkedin, etc.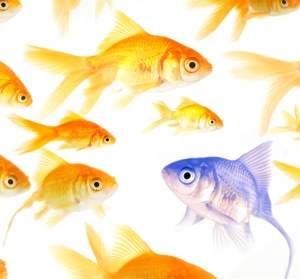 Advertise Online with Local Search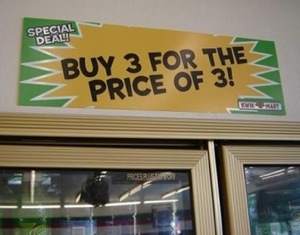 KY Digital Marketing Agency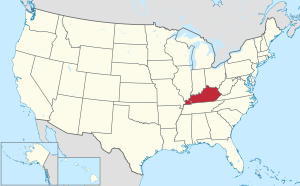 LINKS TO CITY PAGES