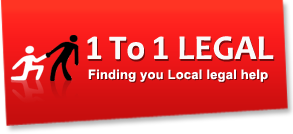 Iowa Attorney Leads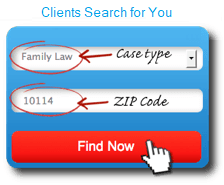 • We've been referring people to law firms since 1999. We guarantee our work and potential clients are referred direct to you for that important initial contact.
• On top of the referrals, we will also promote your services across our site and various social media channels. This means our program can work for you on it's own, or blend perfectly with any other marketing plans you already have.
• Plus unlike Directories or PPC, we filter people by both case type and zipcode to make sure they match your target audience. So we can deliver Personal Injury, Divorce, Crime, Immigration, Real Estate, or Commercial Law
leads
anywhere in Iowa.
Want a quote for referring people to your Iowa law firm? Just ask:
>> No obligation. No hidden charges. No auto-renewal. No cancellation fees. <<

We're currently targeting people in Des Moines, Cedar Rapids, Davenport, Sioux City, Iowa City, Waterloo, Ames, West Des Moines, Council Bluffs, Ankeny and more.
Iowa Lawyer Referral Resources
The Iowa State Bar Association
: The Iowa State Bar Association is an organization that facilitates professional growth and collegiality among Iowa attorneys. Its mission is to "help Iowa attorneys succeed." Benefits of membership include: continuing legal education, practice aids, legal research, interaction with the judiciary and legislature and access to publications regarding news and developments ...
IAJ
: In this issue, IAJ staff walks through the 2021 legislative session, and the Accountable Iowa grassroots program. IAJ Deputy Executive Director Andrew Mertens explains how to use IowaJustice.org as a research tool, and you hear from mother\daughter duo Paige Fiedler and Madison Fiedler-Carlson ...
Iowa Organization of Women Attorneys
: I.O.W.A. promotes the welfare and interest of women lawyers, maintains the honor and integrity of the profession of law, secures justice and equality for all persons within the state, and advances the following goals: to promote full participation of women attorneys in all the rights, privileges, benefits and responsibilities of the legal profession ...
Iowa County Attorneys Association
: The Iowa County Attorneys Association is a nonprofit corporation whose primary purposes are to encourage and maintain close coordination among county attorneys and to promote the uniform and efficient administration of the criminal justice system in our state through cooperation with law enforcement agencies, monitoring of legislation and the provision of continuing legal ...
Lawyer Marketing Blog Articles
Flagler Pair Establishes Unique Web Enterprise Evaluation Attorneys' Achievement Rate
: Certified Legal Specialists - State Bars maintain lists of attorney that are certified specialists in particular fields of law. That's actually rather distinct from how AmericansTo get a lawyer when FindLaw asked respondents the s ...

Find Lawyers, Solicitors, Barristers And Attorneys
: Taylor Swift at the 2014 Academy Of Country Music Awards in the MGM Grand Hotel & Casino in vegas. Nevada. Around exactly the same fellow cast member Jenelle was getting cosmetic surgery. "Teen Mom" Leah was searching f ...

Find an attorney that Looks Out For You With These Tips
: Each listing contains the practising standing of the attorney or paralegal. Remember the survey was for consumers. rather than companies. but it revealed that 38 percent of individuals said they might make use of the internet to a ...

Jones Day
: Search Engine Optimization firms frequently leave fictitious comments on their site leavinglink to a law firm web site. Again. SEO is a part of the marketing campaign. SEOM Interactive has worked with law firms throughout the coun ...

Which online marketing purchase has brought you the most success?

Related Iowa Local Information
Case Titles Targeted:
Family Law, Personal Injury, Crime, Real Estate, Business Disputes, Estate Planning, IP, Immigration, Commercial Law, Debt/Insolvency, DUI/DWI, Employment Law and more.

[snippet ...] The gender makeup of the state was 49.5% male and 50.5% female. states with a population of 3,190,369 according to the 2020 census. The judges elect the Chief Judge from among themselves every two years. Each judge is appointed for one year by the governor, from a list of nominees composed by the State Judicial Nominating Commission. Island areas, or born abroad to American parent(s), and 5% were foreign born. The Iowa Supreme Court decided Clark v. The governing body in 1868, deciding that racially isolated "separate yet equivalent" schools had no bearing in Iowa, 85 years before Brown v. The University of Iowa College of Law is the graduate school of The University of Iowa, situated in Iowa City, Iowa. The Supreme Court has administrative and authoritative power over the legal branch and over every legal official and court workers. It was struck down in January 2019, when an Iowa state judge decided that the "fetal heartbeat" law was unlawful. The workplace was made February 9, 1853 » Read entire article »
Counties/Boroughs:
Polk County, Linn County, Scott County, Black Hawk County, Johnson County, Woodbury County, Dubuque County, Pottawattamie County, Story County, Dallas County, Clinton County, Warren County, Cerro Gordo County, Muscatine County, Marshall County, Des Moines County
Seats:
Des Moines, Cedar Rapids, Davenport, Waterloo, Iowa City, Sioux City, Dubuque, Council Bluffs, Nevada, Adel, Clinton, Indianola, Mason City, Muscatine, Marshalltown, Burlington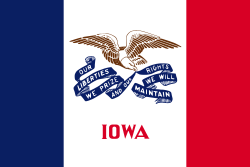 What are People Saying?
"Thank you for your work and feedback" - RCarter

"Thanks for the posts that you are doing for us, they are great." - Steve C.

"Looks sound, thank you." - 7S

"A great start." - Wendy A.

"... just keeping sending the invoices and we will keep paying!" - LSS


*random snippets copy/pasted from comments made by third parties on the web such as twitter, facebook, linkedin, etc.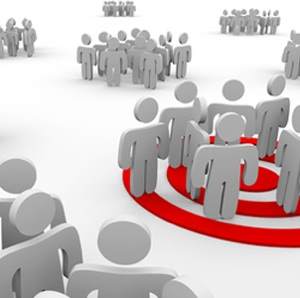 Advertise Online with Local Search
Setup a Company in Dubai:
WallStreet Invest
advises and supports family-owned enterprises, fund managers, high net-worth individuals, asset management companies, and other business owners as they setup in the mainstream UAE Free Zones.
They strive to be a one-stop solution for all your needs in the region with over a decade's industry experience in accounting, golden visa, documents clearing, translation, financial advisory and more.
Visit their website, or call +971 588 230 988



» www.wallstreetinvest.ae »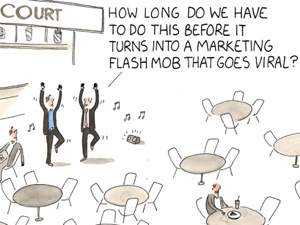 IA Digital Marketing Agency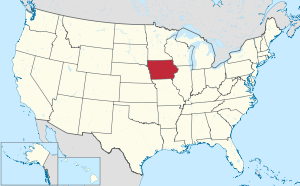 LINKS TO CITY PAGES