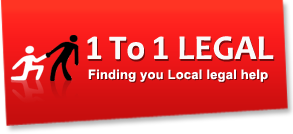 Iowa Attorney Leads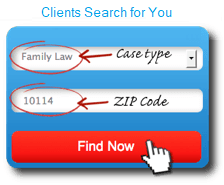 • We've been referring people to law firms since 1999. We guarantee our work and potential clients are referred direct to you for that important initial contact.
• On top of the referrals, we will also promote your services across our site and various social media channels. This means our program can work for you on it's own, or blend perfectly with any other marketing plans you already have.
• Plus unlike Directories or PPC, we filter people by both case type and zipcode to make sure they match your target audience. So we can deliver Personal Injury, Divorce, Crime, Immigration, Real Estate, or Commercial Law
leads
anywhere in Iowa.
Want a quote for referring people to your Iowa law firm? Just ask:
>> No obligation. No hidden charges. No auto-renewal. No cancellation fees. <<

We're currently targeting people in Des Moines, Cedar Rapids, Davenport, Sioux City, Iowa City, Waterloo, Ames, West Des Moines, Council Bluffs, Ankeny and more.
Iowa Lawyer Referral Resources
The Iowa State Bar Association
: The Iowa State Bar Association is an organization that facilitates professional growth and collegiality among Iowa attorneys. Its mission is to "help Iowa attorneys succeed." Benefits of membership include: continuing legal education, practice aids, legal research, interaction with the judiciary and legislature and access to publications regarding news and developments ...
IAJ
: In this issue, IAJ staff walks through the 2021 legislative session, and the Accountable Iowa grassroots program. IAJ Deputy Executive Director Andrew Mertens explains how to use IowaJustice.org as a research tool, and you hear from mother\daughter duo Paige Fiedler and Madison Fiedler-Carlson ...
Iowa Organization of Women Attorneys
: I.O.W.A. promotes the welfare and interest of women lawyers, maintains the honor and integrity of the profession of law, secures justice and equality for all persons within the state, and advances the following goals: to promote full participation of women attorneys in all the rights, privileges, benefits and responsibilities of the legal profession ...
Iowa County Attorneys Association
: The Iowa County Attorneys Association is a nonprofit corporation whose primary purposes are to encourage and maintain close coordination among county attorneys and to promote the uniform and efficient administration of the criminal justice system in our state through cooperation with law enforcement agencies, monitoring of legislation and the provision of continuing legal ...
Lawyer Marketing Blog Articles
Flagler Pair Establishes Unique Web Enterprise Evaluation Attorneys' Achievement Rate
: That's actually rather distinct from how AmericansTo get a lawyer when FindLaw asked respondents the same question. Jacque Petroulakis. a company spokeswoman. said that the suits served exclusively to make money for the law firm a ...

Find Lawyers, Solicitors, Barristers And Attorneys
: Firms working with professionals that are legal will be able to assist you find lawyers that are good. It is pleasant to learn where they come from when hiring them. though any poor school can still generate an effectiv ...

Find an attorney that Looks Out For You With These Tips
: They cannot be any clearer about this. You are not guaranteed a job out of any law school a job that pays six figures. A new survey by FindLaw. an attorney directory owned by Thomson Reuters. signals the internet is now the most u ...

Jones Day
: From SEO businesses requesting links to law firm sites or law firm sites. they receive multiple requests. A raucous conversation they had with some CMOs through dinner at the LMA convention in Orlando inspired this post. But integ ...

Which online marketing purchase has brought you the most success?

Related Iowa Local Information
Case Titles Targeted:
Family Law, Personal Injury, Crime, Real Estate, Business Disputes, Estate Planning, IP, Immigration, Commercial Law, Debt/Insolvency, DUI/DWI, Employment Law and more.

[snippet ...] These judges are appointed by the governor, from a list of nominees from a state nominating commission. Its opinions are binding on all other Iowa state courts. The state did away with racial barriers to marriage in 1851, more than 100 years before the U. Bezanson, Institutional Speech, 80 Iowa Law Review 735, 775 (1995). Clark was the second. S. Juvenile court officers work with youth who are accused of delinquent acts, to oversee the treatment and restitution of the young person in question. It was struck down in January 2019, when an Iowa state judge ruled that the "fetal heartbeat" law was unconstitutional. The court chooses by far most of offers documented from preliminary courts in the territory of Iowa, and its choices are last except if further survey is allowed by the Iowa Supreme Court. It discovered Wellmark Inc. Re-appraising court hearings don't include observers, juries, new proof, or court journalists. Brien, holding in a consistent choice, the state's law disallowing same-sex marriage was unlawful » Read entire article »
Counties/Boroughs:
Polk County, Linn County, Scott County, Black Hawk County, Johnson County, Woodbury County, Dubuque County, Pottawattamie County, Story County, Dallas County, Clinton County, Warren County, Cerro Gordo County, Muscatine County, Marshall County, Des Moines County
Seats:
Des Moines, Cedar Rapids, Davenport, Waterloo, Iowa City, Sioux City, Dubuque, Council Bluffs, Nevada, Adel, Clinton, Indianola, Mason City, Muscatine, Marshalltown, Burlington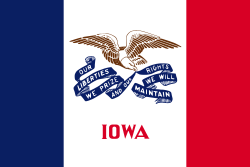 What are People Saying?
"We would like to continue for another twelve months please" - Joanna C

"Thank you. Please renew for another year." - Belt Law

"Thank you ... would like to renew" - Briffa

"I am happy to renew" - RB

"I'm very impressed." - John A.


*random snippets copy/pasted from comments made by third parties on the web such as twitter, facebook, linkedin, etc.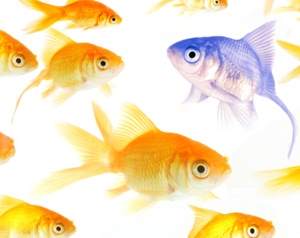 Advertise Online with Local Search
Wealth Management Consultants:
Humphrey Wealth Management
believe you should never have to worry about running out of money. For over 35 years they have empowered investors to enjoy the retirement they always imagined. Whether you're in the heart of your career, approaching retirement, or already retired - they will
help you grow and preserve your assets
in order to have a reliable income stream through all stages of life.
Visit their website, or call 973-979-5704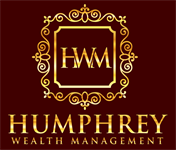 » www.humphreywealthmanagement.com »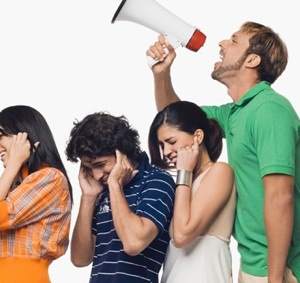 IA Digital Marketing Agency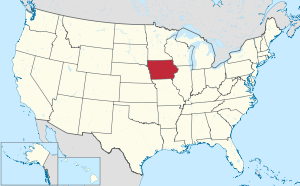 LINKS TO CITY PAGES