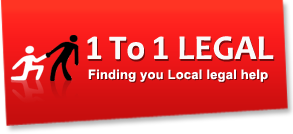 Arizona Attorney Leads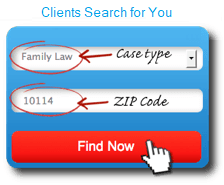 • We've been referring people to law firms since 1999. We guarantee our work and potential clients are referred direct to you for that important initial contact.
• On top of the referrals, we will also promote your services across our site and various social media channels. This means our program can work for you on it's own, or blend perfectly with any other marketing plans you already have.
• Plus unlike Directories or PPC, we filter people by both case type and zipcode to make sure they match your target audience. So we can deliver Personal Injury, Divorce, Crime, Immigration, Real Estate, or Commercial Law
leads
anywhere in Arizona.
Want a quote for referring people to your Arizona law firm? Just ask:
>> No obligation. No hidden charges. No auto-renewal. No cancellation fees. <<

We're currently targeting people in Phoenix, Tucson, Mesa, Chandler, Gilbert, Glendale, Scottsdale, Maryvale, Tempe, Peoria and more.
Arizona Lawyer Referral Resources
Arizona Legal Organizations
: With more than 17,000 Arizona attorneys licensed to practice under the State Bar of Arizona, finding the best lawyer in the Grand Canyon State for your particular case can seem like an overwhelming task. More than 700 attorneys in Arizona are board certified in difficult specialty practice areas. Attorneys in Arizona also jail legal organizations related to a specialty practice ...
Find-a-Lawyer - State Bar of Arizona
: Similar to the medical field where one doctor can't remain current in all areas, the legal profession has grown so complex that attorneys can no longer be all things to all people. With a State Bar of Arizona Certified Specialist you can be confident that the attorney you choose has been independently verified to have extensive experience and knowledge in your area of need ...
Legal Associations - Arizona Judicial Branch
: American Bar Association provides law school accreditation, continuing legal education, information about the law, programs to assist lawyers and judges in their work and initiatives to improve the legal system for the public. Hispanic National Bar Association (HNBA) works to increase professional opportunities for Hispanics in the legal profession, and to address issues ...
Arizona Association for Justice: AzAJ
: Founded in 1964, originally as the Arizona Trial Lawyers Association, the core mission of the Arizona Association for Justice (AzAJ) is strengthening and upholding our civil justice system and protecting the rights of Arizona citizens and consumers. Specifically, AzAJ is dedicated to promoting a fair, effective, and impartial justice system while supporting the work ...
Lawyer Marketing Blog Articles
Boston Information Safety
: Everything they discuss on their blogs in one convenient place. Sure they apply to you ' particularly constructing your referral network and getting lively in a company of purchasers. The important thing takeaway is whether or not ...

APEC Greatest Apply Regulation Pointers
: For the reason that U.S. You would possibly marvel how all of this may have an effect on social media advertising and marketing this year. Right now they hear from Sarah Kicinski. a CMO in the unsolicited mail enterprise about Pay ...

What The Heck Is Reddit?
: As soon as the Court docket opened the floodgates. nevertheless. it didn't take long for a full spectrum of lawyer promoting to seem. State Bar of Arizona. issued a break up choice holding that lawyer advertising is commercial sp ...

The 5 Greatest LinkedIn Next
: As well as his practice. McCarthy coordinates the Pro Bono Project. which has provided free legal services to residents of the City Rescue Mission's LifeBuilders Recovery Program since 2001. THE PRO BONO PLANS OFFER FRE ...

Which online marketing purchase has brought you the most success?

Related Arizona Local Information
Case Titles Targeted:
Family Law, Personal Injury, Crime, Real Estate, Business Disputes, Estate Planning, IP, Immigration, Commercial Law, Debt/Insolvency, DUI/DWI, Employment Law and more.

[snippet ...] Arizona remained sparsely settled for most of the 19th century. About one-quarter of the state [better source needed] is made up of Indian reservations that serve as the home of 27 federally recognized Native American tribes, including the Navajo Nation, the largest in the state and the United States, with more than 300,000 citizens. In Tucson, the Sun Link streetcar system travels through the downtown area, connecting the main University of Arizona campus with Mercado San Agustin on the western edge of downtown Tucson. Other elected executive officials include the Secretary of State, State Treasurer, State Attorney General, Superintendent of Public Instruction, State Mine Inspector and a five-member Corporation Commission. Lead representative Jan Brewer accepted office in 2009 after Janet Napolitano had her assignment by Barack Obama for Secretary of Homeland Security affirmed by the United States Senate. The high court has re-appraising ward in capital punishment cases, however virtually any remaining investigative cases go through the Arizona Court of Appeals first. The chosen secretary of state is preferred choice to succeed the lead representative in case of death, inability, abdication, or expulsion from office » Read entire article »
Counties/Boroughs:
Apache, Cochise, Coconino, Gila, Graham, Greenlee, La Paz, Maricopa, Mohave, Navajo, Pima, Pinal, Santa Cruz, Yavapai, Yuma
Seats:
St. Johns, Bisbee, Flagstaff, Globe, Safford, Clifton, Parker, Phoenix, Kingman, Holbrook, Tucson, Florence, Nogales, Prescott, Yuma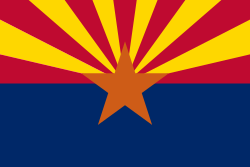 What are People Saying?
"Thank you ... I would like to renew." - Andrew C

"happy to renew" - Murray

"We are happy to continue using 1 to 1 Legal" - McShane

"we really appreciate the service" - Lewis W

"I am happy to renew" - RB


*random snippets copy/pasted from comments made by third parties on the web such as twitter, facebook, linkedin, etc.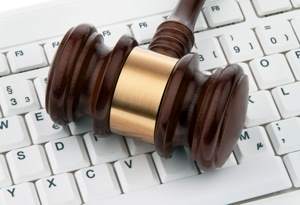 Advertise Online with Local Search
Wealth Management Consultants:
Humphrey Wealth Management
believe you should never have to worry about running out of money. For over 35 years they have empowered investors to enjoy the retirement they always imagined. Whether you're in the heart of your career, approaching retirement, or already retired - they will
help you grow and preserve your assets
in order to have a reliable income stream through all stages of life.
Visit their website, or call 973-979-5704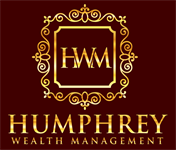 » www.humphreywealthmanagement.com »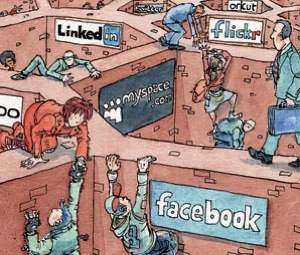 AZ Digital Marketing Agency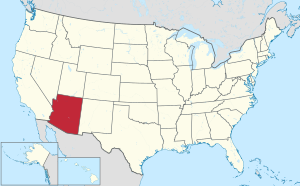 LINKS TO CITY PAGES