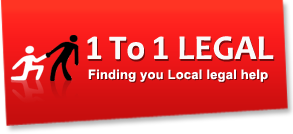 Arizona Attorney Leads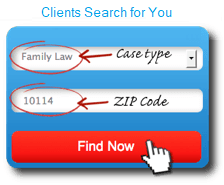 • We've been referring people to law firms since 1999. We guarantee our work and potential clients are referred direct to you for that important initial contact.
• On top of the referrals, we will also promote your services across our site and various social media channels. This means our program can work for you on it's own, or blend perfectly with any other marketing plans you already have.
• Plus unlike Directories or PPC, we filter people by both case type and zipcode to make sure they match your target audience. So we can deliver Personal Injury, Divorce, Crime, Immigration, Real Estate, or Commercial Law
leads
anywhere in Arizona.
Want a quote for referring people to your Arizona law firm? Just ask:
>> No obligation. No hidden charges. No auto-renewal. No cancellation fees. <<

We're currently targeting people in Phoenix, Tucson, Mesa, Chandler, Gilbert, Glendale, Scottsdale, Maryvale, Tempe, Peoria and more.
Arizona Lawyer Referral Resources
Arizona Legal Organizations
: With more than 17,000 Arizona attorneys licensed to practice under the State Bar of Arizona, finding the best lawyer in the Grand Canyon State for your particular case can seem like an overwhelming task. More than 700 attorneys in Arizona are board certified in difficult specialty practice areas. Attorneys in Arizona also jail legal organizations related to a specialty practice ...
Find-a-Lawyer - State Bar of Arizona
: Similar to the medical field where one doctor can't remain current in all areas, the legal profession has grown so complex that attorneys can no longer be all things to all people. With a State Bar of Arizona Certified Specialist you can be confident that the attorney you choose has been independently verified to have extensive experience and knowledge in your area of need ...
Legal Associations - Arizona Judicial Branch
: American Bar Association provides law school accreditation, continuing legal education, information about the law, programs to assist lawyers and judges in their work and initiatives to improve the legal system for the public. Hispanic National Bar Association (HNBA) works to increase professional opportunities for Hispanics in the legal profession, and to address issues ...
Arizona Association for Justice: AzAJ
: Founded in 1964, originally as the Arizona Trial Lawyers Association, the core mission of the Arizona Association for Justice (AzAJ) is strengthening and upholding our civil justice system and protecting the rights of Arizona citizens and consumers. Specifically, AzAJ is dedicated to promoting a fair, effective, and impartial justice system while supporting the work ...
Lawyer Marketing Blog Articles
Boston Information Safety
: You're spot on with this - so many corporations don't resource advertising sufficient and easily do it advert hoc. with no consistency or measurement. These leads are top-of-the-line methods to jump-start your follow wi ...

APEC Greatest Apply Regulation Pointers
: they like what this program has accomplished for them and their practice. Draft and edit supplies used for exterior business growth efforts together with responses to RFPs. pitch letters and shopper shows. ensuring the ...

What The Heck Is Reddit?
: June three-4. 2011. Victoria. BC. Canada. Last yr's event was the largest social media event in the Pacific Northwest and Western Canada. So count to ten. choose the ideas you will pursue. and just do it. A properly revered New Y ...

The 5 Greatest LinkedIn Next
: Mostly all attorneys in different law firms invest their resources since efficient marketing can bring in a great deal of potential clients. thus. raising opportunities for a successful company. to advertise and make their legal s ...

Which online marketing purchase has brought you the most success?

Related Arizona Local Information
Case Titles Targeted:
Family Law, Personal Injury, Crime, Real Estate, Business Disputes, Estate Planning, IP, Immigration, Commercial Law, Debt/Insolvency, DUI/DWI, Employment Law and more.

[snippet ...] Since the late 20th century, the Republican Party has also dominated Arizona politics in general. Since the 1950s, Arizona's population and economy have grown dramatically because of migration into the state, and now the state is a major hub of the Sun Belt. Since the 1980s, the proportion of Hispanics in the state's population has grown significantly owing to migration from Mexico. Other elected executive officials include the Secretary of State, State Treasurer, State Attorney General, Superintendent of Public Instruction, State Mine Inspector and a five-member Corporation Commission. The state also has a substantial Catholic and Mormon population. Since the 1980s, the extent of Hispanics in the state's populace has become altogether attributable to movement from Mexico. Arizona has prohibited metropolitan safe-havens. As of July 2018, the number of inhabitants in the Phoenix region is assessed to be over 4.9 million. In 2010, illicit settlers established an expected 8% of the populace. Its capital and biggest city is Phoenix. Two of the last six lead representatives have been Democrats » Read entire article »
Counties/Boroughs:
Apache, Cochise, Coconino, Gila, Graham, Greenlee, La Paz, Maricopa, Mohave, Navajo, Pima, Pinal, Santa Cruz, Yavapai, Yuma
Seats:
St. Johns, Bisbee, Flagstaff, Globe, Safford, Clifton, Parker, Phoenix, Kingman, Holbrook, Tucson, Florence, Nogales, Prescott, Yuma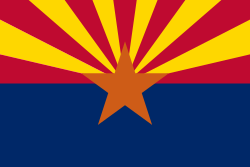 What are People Saying?
"anything that might direct someone new to us is something I'll at least have a look at" - CWS

"You're not pushy ..." - A.

"Yes, we will go ahead please." - JCS

"You clearly understand what we're trying to do." - ClaimsFunding UK

"many referrals ..." - BL


*random snippets copy/pasted from comments made by third parties on the web such as twitter, facebook, linkedin, etc.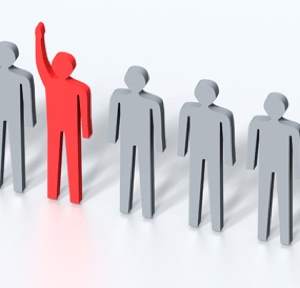 Advertise Online with Local Search
Setup a Company in Dubai:
WallStreet Invest
advises and supports family-owned enterprises, fund managers, high net-worth individuals, asset management companies, and other business owners as they setup in the mainstream UAE Free Zones.
They strive to be a one-stop solution for all your needs in the region with over a decade's industry experience in accounting, golden visa, documents clearing, translation, financial advisory and more.
Visit their website, or call +971 588 230 988



» www.wallstreetinvest.ae »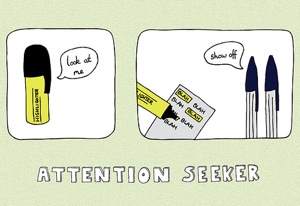 AZ Digital Marketing Agency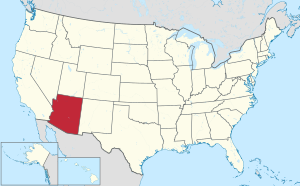 LINKS TO CITY PAGES