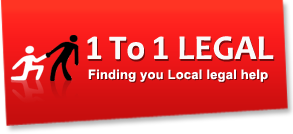 Hawaii Attorney Leads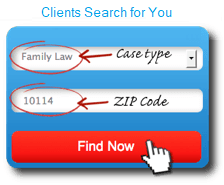 • We've been referring people to law firms since 1999. We guarantee our work and potential clients are referred direct to you for that important initial contact.
• On top of the referrals, we will also promote your services across our site and various social media channels. This means our program can work for you on it's own, or blend perfectly with any other marketing plans you already have.
• Plus unlike Directories or PPC, we filter people by both case type and zipcode to make sure they match your target audience. So we can deliver Personal Injury, Divorce, Crime, Immigration, Real Estate, or Commercial Law
leads
anywhere in Hawaii.
Want a quote for referring people to your Hawaii law firm? Just ask:
>> No obligation. No hidden charges. No auto-renewal. No cancellation fees. <<

We're currently targeting people in Honolulu, East Honolulu, Pearl City, Hilo, Kailua, Waipahu, Kaneohe, Mililani Town, Kahului, Ewa Gentry and more.
Hawaii Lawyer Referral Resources
Hawaii State Bar Association
: The Hawaii State Bar Association has been a part of Hawaii since 1899, when the Association was founded by a handful of volunteer lawyer members. The organization was incorporated in 1985 and in 1989 became the professional trade association for all lawyers licensed to practice law in Hawaii ...
Hawaii Lawyer Referral
: The LRIS is a public service provided by the Hawaii State Bar Association, a 501(c)(6) non-profit organization. Our panel member attorneys are able to assist clients with all types of legal problems: bankruptcy, child custody & support, divorce, foreclosures, employment & labor, criminal, traffic, wills, social security, discrimination, and patent to name a few. The referrals are free ...
Hawaii Filipino Lawyers Association
: The Hawaii Filipino Lawyers Association ("HFLA") began over 40 years ago when a handful of Filipino lawyers practicing in Honolulu, HI began meeting to share food & drink and to discuss ways to support each other during a period of time when lawyers of Filipino heritage were not always welcome members of the ...
HAJ Hawaii Association for Justice
: We are the Hawaii Association for Justice (formerly the Consumer Lawyers of Hawaii) a professional association established in 1983 as a non-profit corporation in the State of Hawai'i. HAJ exists to provide services to its members, education to the public and information to governmental and judicial decision-makers. Is serves as an important, statewide voice for individuals injured ...
Lawyer Marketing Blog Articles
How Not To Use A Lawyer A Private Case Examine (Plus
: Cloud follow administration software company Clio shared a cool infographic that represents what their customer completed in 2014 .like including four.6 million contacts - your complete inhabitants of Louisiana!). blogged in regar ...

Mike Ramsey On Local search engine optimization For Law Firms
: A separate database enables users to search lawyers that have been certified as specialists in various aspects of practice. Contains information about a few prominent law firms on the planet. In Asia Pacific. the Lee & Ko of Seoul ...

Managing Partner Email
: The whole Martindale-Hubbell Law Directory is made up of 11 volumes that offer world-wide coverage for international law firms and attorney biographies of the legal community in over 160 nations. As Synergy. they have been working ...

FindLaw Stays Web's Most
: That way. you don't have a pressure and you also are able to take time you need to find a trustworthy lawyer. Click here if you're a legal professional seeking to get colleague or a lawyer. Sims Piazza is a successful family law l ...

Which online marketing purchase has brought you the most success?

Related Hawaii Local Information
Case Titles Targeted:
Family Law, Personal Injury, Crime, Real Estate, Business Disputes, Estate Planning, IP, Immigration, Commercial Law, Debt/Insolvency, DUI/DWI, Employment Law and more.

[snippet ...] The power of suspending the privilege of the writ of habeas corpus, and the laws or the execution thereof, shall never be exercised except by the legislature, or by authority derived from it to be exercised in such particular cases only as the legislature shall expressly prescribe. No law shall be enacted respecting an establishment of religion, or prohibiting the free exercise thereof, or abridging the freedom of speech or of the press, or the right of the people peaceably to assemble and to petition the government for a redress of grievances. Navy and operated until 1970. , at about 750 miles (1,210 km). There shall be no imprisonment for debt. Each major island has a public bus system. S. These carriers likewise give airship cargo administrations between the islands. S. S. Among men, aikane connections frequently started as teenagers and proceeded all through their grown-up lives, regardless of whether they additionally kept up with hetero accomplices. Therefore, it is a remarkable blend of Southeast Asian, East Asian and North American societies, notwithstanding its native Hawaiian legacy » Read entire article »
Counties/Boroughs:
Honolulu County, Hawaii County, Maui County, Kauai County
Seats:
Honolulu, Hilo, Wailuku, Lihue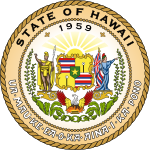 What are People Saying?
"renew the subscription please." - CSL Law

"We're happy to renew" - Graysons

"We are very impressed." - CBTRL

"We're happy to renew" - Graysons

"I'm very impressed." - John A.


*random snippets copy/pasted from comments made by third parties on the web such as twitter, facebook, linkedin, etc.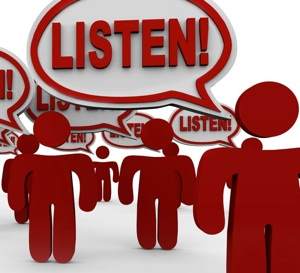 Advertise Online with Local Search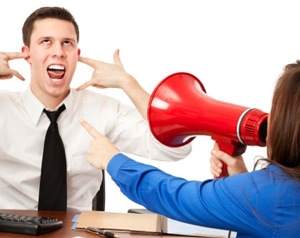 HI Digital Marketing Agency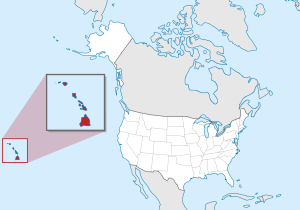 LINKS TO CITY PAGES