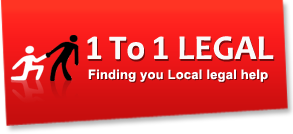 Hawaii Attorney Leads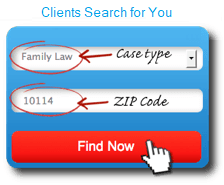 • We've been referring people to law firms since 1999. We guarantee our work and potential clients are referred direct to you for that important initial contact.
• On top of the referrals, we will also promote your services across our site and various social media channels. This means our program can work for you on it's own, or blend perfectly with any other marketing plans you already have.
• Plus unlike Directories or PPC, we filter people by both case type and zipcode to make sure they match your target audience. So we can deliver Personal Injury, Divorce, Crime, Immigration, Real Estate, or Commercial Law
leads
anywhere in Hawaii.
Get a referral quote for your Hawaii law firm:
>> No obligation. No hidden charges. No auto-renewal. No cancellation fees. <<

We're currently targeting people in Honolulu, East Honolulu, Pearl City, Hilo, Kailua, Waipahu, Kaneohe, Mililani Town, Kahului, Ewa Gentry and more.
Hawaii Lawyer Referral Resources
Hawaii State Bar Association
: The Hawaii State Bar Association has been a part of Hawaii since 1899, when the Association was founded by a handful of volunteer lawyer members. The organization was incorporated in 1985 and in 1989 became the professional trade association for all lawyers licensed to practice law in Hawaii ...
Hawaii Lawyer Referral
: The LRIS is a public service provided by the Hawaii State Bar Association, a 501(c)(6) non-profit organization. Our panel member attorneys are able to assist clients with all types of legal problems: bankruptcy, child custody & support, divorce, foreclosures, employment & labor, criminal, traffic, wills, social security, discrimination, and patent to name a few. The referrals are free ...
Hawaii Filipino Lawyers Association
: The Hawaii Filipino Lawyers Association ("HFLA") began over 40 years ago when a handful of Filipino lawyers practicing in Honolulu, HI began meeting to share food & drink and to discuss ways to support each other during a period of time when lawyers of Filipino heritage were not always welcome members of the ...
HAJ Hawaii Association for Justice
: We are the Hawaii Association for Justice (formerly the Consumer Lawyers of Hawaii) a professional association established in 1983 as a non-profit corporation in the State of Hawai'i. HAJ exists to provide services to its members, education to the public and information to governmental and judicial decision-makers. Is serves as an important, statewide voice for individuals injured ...
Lawyer Marketing Blog Articles
How Not To Use A Lawyer A Private Case Examine (Plus
: This is smart; his business is based on promoting blogs ' but it's extra time than most practising lawyers they know have to present). While you begin with a great authorized blogs. add a well-conceived social media adv ...

Mike Ramsey On Local search engine optimization For Law Firms
: EZlocal optimizes their web directory for actively hunting users. whether the consumers search for products or services. In Asia Pacific. the Lee & Ko of Seoul of Interlaw was named 2013 South Korea National Law Firm. law firms. b ...

Managing Partner Email
: Attorneys shouldn't give up on Google only yet. Only 37% of the solo and small firm lawyers responding to their survey are now advertising in the Yellow Pages. and only 8.7% recorded Yellow Page advertising as the most ...

FindLaw Stays Web's Most
: Sims Piazza is a successful family law lawyer at KoonsFuller in Dallas. What they can not look to figure out is CanLaw can have accessibility to 72.000 lawyers without all 72.000 lawyers giving permission or prior appro ...

Which online marketing purchase has brought you the most success?

Related Hawaii Local Information
Case Titles Targeted:
Family Law, Personal Injury, Crime, Real Estate, Business Disputes, Estate Planning, IP, Immigration, Commercial Law, Debt/Insolvency, DUI/DWI, Employment Law and more.

[snippet ...] Proponents of universal health care elsewhere in the U. Its decisions are binding on all other courts of the Hawaii State Judiciary. In 2013, Hawaii became the fifteenth U. state to legalize same-sex marriage; this reportedly boosted tourism by $217 million. The standard gauge in the U. In 1993, the U. is 4 ft 8+1â "2 in (1,435 mm). County executives are referred to as mayors; these are the Mayor of Hawaii County, Mayor of Honolulu, Mayor of Kaua'i i, and the Mayor of Maui. An influx of European and American explorers, traders, and whalers arrived shortly thereafter, introducing diseases that decimated the once isolated indigenous community. The Hawaii State family courts deal with family law. Hawaii is a majority-minority state. S. state. Hawaii is among the country's most assorted states, inferable from its focal area in the Pacific and more than two centuries of relocation. The lone fused region in the state is Honolulu County, a solidified city region that oversees the whole island of Oahu. Hawaiian Airlines, Mokulele Airlines and go! use planes to offer types of assistance between the huge air terminals in Honolulu, Lahu'i e, Kahului, Kona and Hilo. Mexican Americans number more than 35,000 (2.6%); Puerto Ricans surpass 44,000 (3.2%) » Read entire article »
Counties/Boroughs:
Honolulu County, Hawaii County, Maui County, Kauai County
Seats:
Honolulu, Hilo, Wailuku, Lihue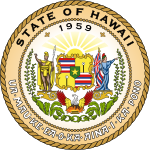 What are People Saying?
"We're happy to renew" - Chris Rogers

"still think it is worth having ..." - PC

"You're not pushy ..." - A.

"happy to renew" - rhw

"thank you for your efforts over the last 12 months" - T Butler


*random snippets copy/pasted from comments made by third parties on the web such as twitter, facebook, linkedin, etc.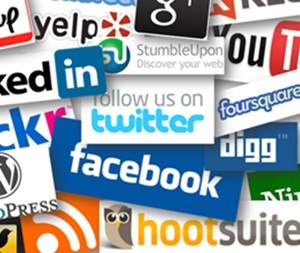 Advertise Online with Local Search
UAE Business Support:
Wallstreet Investment
are a Dubai-based team of passionate people offering high-end business solutions such as accounting, golden visa, documents clearing, translation, financial advisory, and more to customers all around the world.
They have helped high net-worth individuals, asset management companies and business owners benefit from modern facilities and state-of-the-art infrastructure in the UAE Mainland.
Visit their website, or call +971 588 230 988



» www.wallstreetinvest.ae »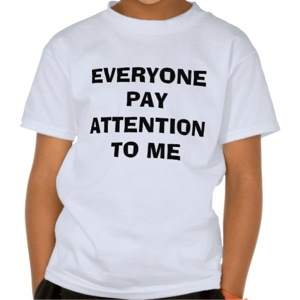 HI Digital Marketing Agency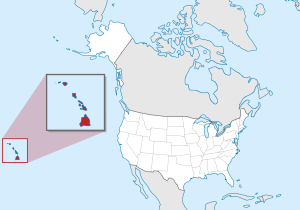 LINKS TO CITY PAGES