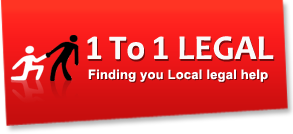 Indiana Attorney Leads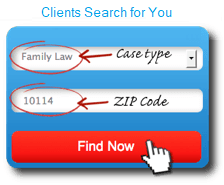 • We've been referring people to law firms since 1999. We guarantee our work and potential clients are referred direct to you for that important initial contact.
• On top of the referrals, we will also promote your services across our site and various social media channels. This means our program can work for you on it's own, or blend perfectly with any other marketing plans you already have.
• Plus unlike Directories or PPC, we filter people by both case type and zipcode to make sure they match your target audience. So we can deliver Personal Injury, Divorce, Crime, Immigration, Real Estate, or Commercial Law
leads
anywhere in Indiana.
Want a quote for referring people to your Indiana law firm? Just ask:
>> No obligation. No hidden charges. No auto-renewal. No cancellation fees. <<

We're currently targeting people in Indianapolis, Fort Wayne, Evansville, South Bend, Carmel, Fishers, Bloomington, Hammond, Gary, Lafayette and more.
Indiana Lawyer Referral Resources
Indiana State Bar Association
: As the largest legal organization in Indiana, the Indiana State Bar Association empowers its members (lawyers, judges, paralegals, law librarians, law students and court administrators) to thrive professionally and personally. It works to find solutions to members' professional challenges, connect them with others in the profession across the state, and advocate on behalf ...
Indianapolis Bar Association
: Since 1878, the Indianapolis Bar Association has played a significant role in providing for the needs of Indianapolis legal professionals. Founded by former U.S. President Benjamin Harrison and other prominent local lawyers for the education and support of one another, the IndyBar continues with that same core purpose ...
Indiana Trial Lawyers Association
: ITLA's By-Laws establish the rules under which the Association operates. The control and management of the Association is vested in the Board of Directors, which directs the affairs and formulates the policies of the Association. The Executive Committee is empowered by the Board of Directors to conduct the day-to-day business of the Association between Board meetings. The ITLA ...
The Indiana Lawyer - Indiana Legal News
: Indiana Lawyer's powerful online edition is an exact digital replica of the printed edition of Indiana Laywer. Packed with enhanced digital tools such as comprehensive view, search, save and email, you get everything in the print edition plus the flexibility of digital ...
Lawyer Marketing Blog Articles
Authorized Options Blog Is Your Legislation Firm Making These 5 Digital Advertising and marketing Mistakes?
: The grievance is a hodge-podge of rumour. factually inaccurate statements. and punctiliously chosen strains from a myriad of state advisory opinions taken wholly out of context. all crafted together to paint an image of their prog ...

Law Firms Directory
: News & World Report. Chambers and Partners . To find a lawyer or law firm applying this internet guide which includes Chambers Europe. Chambers Asia. Chambers Latin America. Chambers UK and Chambers USA. They am not as ...

What Every Attorney Should Know
: Their SEO .non- paid) service for lawyers is focused on capturing top 10 and top 3 listings. At one time. purchasing paid links was the popular method to improve the search engine position of a law firm. Many people wanting a lawy ...

Despite Lineage Controversy, Elizabeth Warren Tied With Sen. Scott Brown
: Christina Wagner. Director of Chicago Library Services at Foley & Lardner. LLP is the advertising manager. There's no cost for inclusion in this directory. Note. however. while some may list only those lawyers who pay t ...

Which online marketing purchase has brought you the most success?

Related Indiana Local Information
Case Titles Targeted:
Family Law, Personal Injury, Crime, Real Estate, Business Disputes, Estate Planning, IP, Immigration, Commercial Law, Debt/Insolvency, DUI/DWI, Employment Law and more.

[snippet ...] S. Indiana's 1851 constitution contains similar content, but clarified the legal status of slaves and indentured servants when they came into the state. Most Indiana counties use a grid-based system to identify county roads; this system replaced the older arbitrary system of road numbers and names, and (among other things) makes it much easier to identify the sources of calls placed to the 9-1-1 system. It is published quarterly by students of the Indiana University Maurer School of Law at the flagship Bloomington campus. Center for Intellectual Property Research supports study in all aspects of intellectual property law and allied fields including patent, trademark, unfair competition, copyright and information policy. Bills are discussed and passed independently in each house, yet the two houses should pass them before they can be submitted to the Governor. Columbus-based Cummins, Inc. 90 provinces in Indiana have their own circuit court with an appointed authority chose for a six-year term. In 2005, the middle family pay for Indiana occupants was $43,993. The clarification gives off an impression of being sure factors in the work market. The Senate is the upper place of the General Assembly and the House of Representatives is the lower house » Read entire article »
Counties/Boroughs:
Marion County, Lake County, Allen County, Hamilton County, St. Joseph County, Elkhart County, Vanderburgh County, Tippecanoe County, Porter County, Hendricks County, Johnson County, Monroe County, Madison County, Delaware County, LaPorte County, Clark County
Seats:
Indianapolis, Crown Point, Fort Wayne, Noblesville, South Bend, Goshen, Evansville, Lafayette, Valparaiso, Danville, Franklin, Bloomington, Anderson, Muncie, LaPorte, Jeffersonville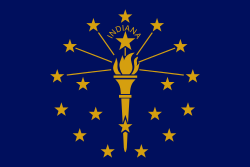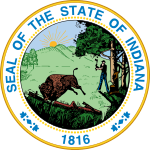 What are People Saying?
"please renew for another year." - C Rogers

"we would still like to continue with yourselves" - Theo

"continue with this for another year" - Katrina C

"Thank you. Please renew for another year." - Timothy Belt

"Thanks for the posts that you are doing for us, they are great." - Steve C.


*random snippets copy/pasted from comments made by third parties on the web such as twitter, facebook, linkedin, etc.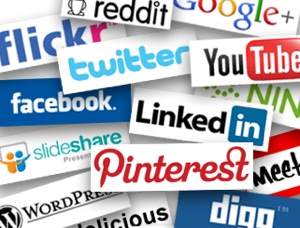 Advertise Online with Local Search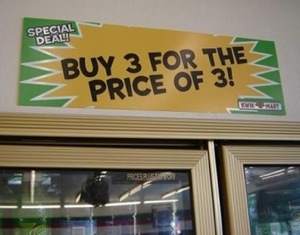 IN Digital Marketing Agency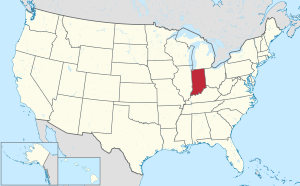 LINKS TO CITY PAGES