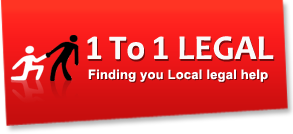 Connecticut Attorney Leads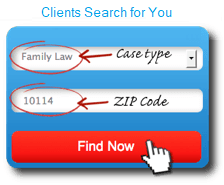 • We've been referring people to law firms since 1999. We guarantee our work and potential clients are referred direct to you for that important initial contact.
• On top of the referrals, we will also promote your services across our site and various social media channels. This means our program can work for you on it's own, or blend perfectly with any other marketing plans you already have.
• Plus unlike Directories or PPC, we filter people by both case type and zipcode to make sure they match your target audience. So we can deliver Personal Injury, Divorce, Crime, Immigration, Real Estate, or Commercial Law
leads
anywhere in Connecticut.
Want a quote for referring people to your Connecticut law firm? Just ask:
>> No obligation. No hidden charges. No auto-renewal. No cancellation fees. <<

We're currently targeting people in Bridgeport, New Haven, Stamford, Hartford, Waterbury, Norwalk, Danbury, New Britain, West Hartford, Greenwich and more.
Connecticut Lawyer Referral Resources
Connecticut Bar Association
: The Connecticut Bar Association, founded in 1875, is the preeminent organization for lawyers and the legal profession in Connecticut. With its 70+ sections and committees, the CBA produces over 400 programs each year, including the Connecticut Legal Conference. The CBA is a nonprofit member service organization dedicated to advancing the legal profession and the ...
Connecticut Trial Lawyers Association
: Since 1978, The Connecticut Burns Care Foundation has worked to prevent burn injuries, improve burn wound care and support survivors of burn traumas. The life-long healing journey after a burn trauma is often lonely, as well as emotionally and physically painful. Simple childhood activities ...
Attorneys Page - CT Judicial Branch - Connecticut
: The examination will be a full Uniform Bar Examination and will result in a Uniform Bar Examination score. Additional details regarding the examination will be posted as they become available. The application filing period, filing fees, and applicable deadlines for the July 2021 bar examination are....
Hartford County Bar Association
: The Association's origins date back to 1783. Throughout the years, countless attorneys and judges have built the Association into an organization that has sustained viability and continuity of purpose or both its membership and the Hartford community. The Hartford County Bar Association has a connected membership whose shared purpose is to advance the administration ...
Lawyer Marketing Blog Articles
The Importance Of Legal Marketing For Attorneys
: You need a bundle of supplies geared to this particular client for the specific kind of work or case or matter for which the lawyer is pitching her services. Just a few easy however sensible strikes later .registering a domain. be ...

Law Firms Directory
: News & World Report. Chambers and Partners . To find a lawyer or law firm applying this internet guide which includes Chambers Europe. Chambers Asia. Chambers Latin America. Chambers UK and Chambers USA. Make sure that ...

Interview With Myself #6 What Do You Have When An Attorney Is Entombed Up To
: Once again. this really is an amazing way to find a top notch attorney in state or a different county. There are many sites that list lawyers by specialty and also you will get an excellent variety here.It is possible by concentra ...

Attorney Common Eric Holder Appears To Have Selective Empathy
: Add to this. the truth that an important side of social media is reciprocity and interaction. one thing that company Twitter accounts often neglect totally. Pay attention to your URL structure and make certain the phras ...

Which online marketing purchase has brought you the most success?

Related Connecticut Local Information
Case Titles Targeted:
Family Law, Personal Injury, Crime, Real Estate, Business Disputes, Estate Planning, IP, Immigration, Commercial Law, Debt/Insolvency, DUI/DWI, Employment Law and more.

[snippet ...] Its capital is Hartford and its most populous city is Bridgeport. Connecticut was one of the Thirteen Colonies which rejected British rule in the American Revolution. There is, however, a great disparity in incomes throughout the state; after New York, Connecticut had the second largest gap nationwide between the average incomes of the top 1% and the average incomes of the bottom 99%. Connecticut is the third smallest state by area, the 29th most populous, and the fourth most densely populated of the fifty states. Of Home Rule Gives the general assembly the right to delegate authority to cities and towns. A series of major crashes at these plazas eventually contributed to the decision to remove the tolls in 1988. The joined instructive, wellbeing and social administrations area was the biggest single industry as positioned by business, with a consolidated labor force of 342,600 individuals toward the finish of 2019, positioning fourth the prior year in GDP at $28.3 billion. This was the first run through in Quite a while history when a lady was a lead representative without her better half being lead representative first » Read entire article »
Counties/Boroughs:
Fairfield County, Hartford County, New Haven County, New London County, Litchfield County, Middlesex County, Tolland County, Windham County
Seats:
Bridgeport, Hartford, New Haven, New London, Litchfield, Middletown, Rockville, Willimantic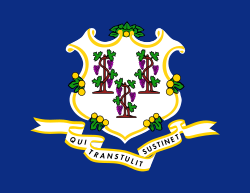 What are People Saying?
"let's go for another year" - Philip N

"I get the expected volume of referrals from you." - GL

"many referrals ..." - BL

"please renew, thanks" - A Patel

"we have received some traffic from you which is great" - Esther S


*random snippets copy/pasted from comments made by third parties on the web such as twitter, facebook, linkedin, etc.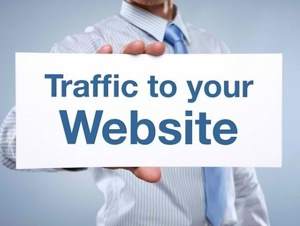 Advertise Online with Local Search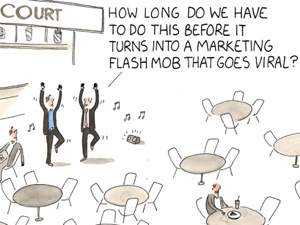 CT Digital Marketing Agency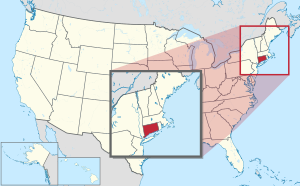 LINKS TO CITY PAGES