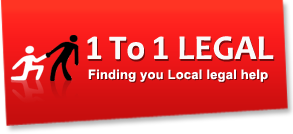 California Attorney Leads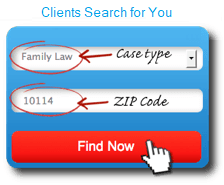 • We've been referring people to law firms since 1999. We guarantee our work and potential clients are referred direct to you for that important initial contact.
• On top of the referrals, we will also promote your services across our site and various social media channels. This means our program can work for you on it's own, or blend perfectly with any other marketing plans you already have.
• Plus unlike Directories or PPC, we filter people by both case type and zipcode to make sure they match your target audience. So we can deliver Personal Injury, Divorce, Crime, Immigration, Real Estate, or Commercial Law
leads
anywhere in California.
Get a referral quote for your California law firm:
>> No obligation. No hidden charges. No auto-renewal. No cancellation fees. <<

We're currently targeting people in Los Angeles, San Diego, San Jose, San Francisco, Fresno, Sacramento, Long Beach, Oakland, Bakersfield, Anaheim and more.
California Lawyer Referral Resources
California Lawyers Association
: Fastcase is one of the most innovative legal research services, and itís available for free to all California Lawyers Association members. The needs of Californiaís legal professionals are our highest priority. We lead by raising the voices of members to create policy change. As the largest, established network of California attorneys, CLA provides a platform for you to make ...
The State Bar of California Home Page
: The Board meets approximately 6 times a year, alternating between the State Bar's San Francisco and Los Angeles offices and via teleconferences. Meetings are open to the public except for closed sessions that are allowed by law. The State Bar is subject to meeting rules under the Bagley-Keene Open Meeting Act (Govt. Code Sections 11120, et seq.) ...
California Employment Lawyers Association
: CELA is a statewide organization of over 1,200 California attorneys who devote the major portion of their practices to representing employees in individual employment cases and class actions, including cases involving unpaid wages, discrimination, harassment, retaliation and whistleblowing. We help our members protect and expand the legal rights and opportunities ...
The Los Angeles County Bar Association
: LACBA was founded in 1878 and is one of the largest voluntary metropolitan bar associations in the country, with more than 16,000 members. LACBA serves attorneys, judges, and other legal professionals through 28 sections, committees, networking events, live and on-demand CLE programs, and pro bono opportunities, as well as public servi ...
Lawyer Marketing Blog Articles
Can Twitter Curb Growing Black Market For Fake Followers After IPO?
: No. the lawyer monitors the social networks and engages with people who comment concerning the weblog publish. This. in fact. is a roundabout way of introducing this months' Net Marketing Right this moment column topic ...

Los Angeles Parenting Teens
: As a lawyer who ghostwrites for different lawyers they would be keen on hearing your opinion on the latter. But the important thing distinction from the traditional mannequin is that your time is spent speaking your ins ...

One400
: There are lots of different referral sources moreover clients. . What you may learn next are the most effective marketing methods. California products injury firm Cutter Law launched a microsite for his or her m ...

Dobyns Prepares '21 Questions' For Indifferent
: 899 .2011) and ethics opinions from Illinois. Michigan. Utah. Virginia and West Virginia. along with a Philadelphia opinion that reached a unique conclusion about chat rooms. If selecting to initiate a social media advertising ma ...

Which online marketing purchase has brought you the most success?

Related California Local Information
Case Titles Targeted:
Family Law, Personal Injury, Crime, Real Estate, Business Disputes, Estate Planning, IP, Immigration, Commercial Law, Debt/Insolvency, DUI/DWI, Employment Law and more.

[snippet ...] Many coastal cities include some of the wealthiest per-capita areas in the United States. The majority of these cities and towns are within one of five metropolitan areas: the Los Angeles Metropolitan Area, the San Francisco Bay Area, the Riverside-San Bernardino Area, the San Diego metropolitan area, or the Sacramento metropolitan area. California's vast terrain is connected by an extensive system of controlled-access highways ('freeways'), limited-access roads ('expressways'), and highways. What is presently California was first settled by different Native Californian clans prior to being investigated by various Europeans during the sixteenth and seventeenth hundreds of years. Light rail frameworks are likewise found in San Jose (VTA), San Diego (San Diego Trolley), Sacramento (RT Light Rail), and Northern San Diego County (Sprinter). Coordinated tram and light rail networks are found in Los Angeles (Metro Rail) and San Francisco (MUNI Metro) » Read entire article »
Counties/Boroughs:
Los Angeles County, San Diego County, Orange County, Riverside County, San Bernardino County, Santa Clara County, Alameda County, Sacramento County, Contra Costa County, Fresno County, Kern County, San Francisco, Ventura County, San Mateo County, San Joaquin County, Stanislaus County, Sonoma County
Seats:
Los Angeles, San Diego, Santa Ana, Riverside, San Bernardino, San Jose, Oakland, Sacramento, Martinez, Fresno, Bakersfield, San Francisco, Ventura, Redwood City, Stockton, Modesto, Santa Rosa, Visalia, Fairfield, Santa Barbara, Salinas, Auburn, San Luis Obispo, Merced, Santa Cruz, San Rafael, Woodland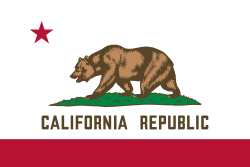 What are People Saying?
"we've received visits from 1to1Legal" - A.

"Perfect. Thanks." - D.D.

"Thank you ... I would like to renew." - MB

"Delivered more than quoted which is encouraging." M Patel

"I have been delighted with the services ... your marketing/promotion strategy definitely serves its purpose" - C.E. Ltd


*random snippets copy/pasted from comments made by third parties on the web such as twitter, facebook, linkedin, etc.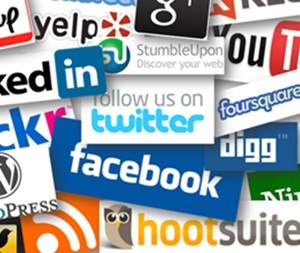 Advertise Online with Local Search
UAE Business Support:
Wallstreet Investment
are a Dubai-based team of passionate people offering high-end business solutions such as accounting, golden visa, documents clearing, translation, financial advisory, and more to customers all around the world.
They have helped high net-worth individuals, asset management companies and business owners benefit from modern facilities and state-of-the-art infrastructure in the UAE Mainland.
Visit their website, or call +971 588 230 988



» www.wallstreetinvest.ae »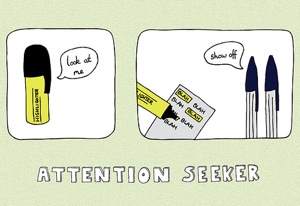 CA Digital Marketing Agency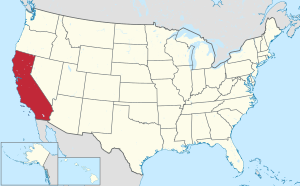 LINKS TO CITY PAGES