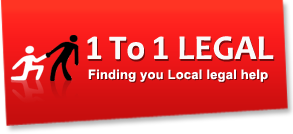 California Attorney Leads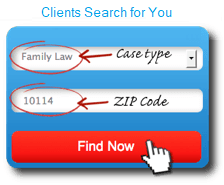 • We've been referring people to law firms since 1999. We guarantee our work and potential clients are referred direct to you for that important initial contact.
• On top of the referrals, we will also promote your services across our site and various social media channels. This means our program can work for you on it's own, or blend perfectly with any other marketing plans you already have.
• Plus unlike Directories or PPC, we filter people by both case type and zipcode to make sure they match your target audience. So we can deliver Personal Injury, Divorce, Crime, Immigration, Real Estate, or Commercial Law
leads
anywhere in California.
Want a quote for referring people to your California law firm? Just ask:
>> No obligation. No hidden charges. No auto-renewal. No cancellation fees. <<

We're currently targeting people in Los Angeles, San Diego, San Jose, San Francisco, Fresno, Sacramento, Long Beach, Oakland, Bakersfield, Anaheim and more.
California Lawyer Referral Resources
California Lawyers Association
: Fastcase is one of the most innovative legal research services, and itís available for free to all California Lawyers Association members. The needs of Californiaís legal professionals are our highest priority. We lead by raising the voices of members to create policy change. As the largest, established network of California attorneys, CLA provides a platform for you to make ...
The State Bar of California Home Page
: The Board meets approximately 6 times a year, alternating between the State Bar's San Francisco and Los Angeles offices and via teleconferences. Meetings are open to the public except for closed sessions that are allowed by law. The State Bar is subject to meeting rules under the Bagley-Keene Open Meeting Act (Govt. Code Sections 11120, et seq.) ...
California Employment Lawyers Association
: CELA is a statewide organization of over 1,200 California attorneys who devote the major portion of their practices to representing employees in individual employment cases and class actions, including cases involving unpaid wages, discrimination, harassment, retaliation and whistleblowing. We help our members protect and expand the legal rights and opportunities ...
The Los Angeles County Bar Association
: LACBA was founded in 1878 and is one of the largest voluntary metropolitan bar associations in the country, with more than 16,000 members. LACBA serves attorneys, judges, and other legal professionals through 28 sections, committees, networking events, live and on-demand CLE programs, and pro bono opportunities, as well as public servi ...
Lawyer Marketing Blog Articles
Can Twitter Curb Growing Black Market For Fake Followers After IPO?
: No. the lawyer monitors the social networks and engages with people who comment concerning the weblog publish. This. in fact. is a roundabout way of introducing this months' Net Marketing Right this moment column topic ...

Los Angeles Parenting Teens
: Companies that design regulation firm websites know that there are many essential constructing blocks to create a great law firm website. You possibly can have intelligent conversations concerning the regulation without giving a ...

One400
: Complement running a blog with brief-form social media. In line with the ABA report. LinkedIn is by far the most well-liked social media vacation spot for attorneys. with ninety nine% of enormous corporations .100+ atto ...

Dobyns Prepares '21 Questions' For Indifferent
: Subtle customers of legal companies would go right on insisting that their transactional and counseling services be rendered by people with specialized legal training and credentials. For those attorneys who might have ...

Which online marketing purchase has brought you the most success?

Related California Local Information
Case Titles Targeted:
Family Law, Personal Injury, Crime, Real Estate, Business Disputes, Estate Planning, IP, Immigration, Commercial Law, Debt/Insolvency, DUI/DWI, Employment Law and more.

[snippet ...] The Central Valley is the most impoverished, with migrant farm workers making less than minimum wage. The Greater Los Angeles area and the San Francisco Bay Area are the nation's second- and third-largest urban economies ($1. The San Francisco Bay Area Combined Statistical Area had the nation's highest gross domestic product per capita ($106,757) among large primary statistical areas in 2018, and is home to four of the world's 10 largest companies by market capitalization and four of the world's 10 richest people. In particular, illegal immigrants tended to be concentrated in Los Angeles, Monterey, San Benito, Imperial, and Napa Counties the latter four of which have significant agricultural industries that depend on manual labor. Most of these urban communities and towns are inside one of five metropolitan regions: the Los Angeles Metropolitan Area, the San Francisco Bay Area, the Riverside-San Bernardino Area, the San Diego metropolitan region, or the Sacramento metropolitan region. S. The state likewise has made imperative commitments in the fields of correspondence, data, advancement, environmentalism, financial aspects, and governmental issues » Read entire article »
Counties/Boroughs:
Los Angeles County, San Diego County, Orange County, Riverside County, San Bernardino County, Santa Clara County, Alameda County, Sacramento County, Contra Costa County, Fresno County, Kern County, San Francisco, Ventura County, San Mateo County, San Joaquin County, Stanislaus County, Sonoma County
Seats:
Los Angeles, San Diego, Santa Ana, Riverside, San Bernardino, San Jose, Oakland, Sacramento, Martinez, Fresno, Bakersfield, San Francisco, Ventura, Redwood City, Stockton, Modesto, Santa Rosa, Visalia, Fairfield, Santa Barbara, Salinas, Auburn, San Luis Obispo, Merced, Santa Cruz, San Rafael, Woodland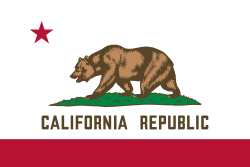 What are People Saying?
"We would like to continue for another year" - Ali J

"We would like to go ahead and renew for a further year" - RFB

"I'm amazed" - SCL

"it is the best shop window for attracting new customers" - CWS

"Thank you for your work over the previous year" - Lloyd James


*random snippets copy/pasted from comments made by third parties on the web such as twitter, facebook, linkedin, etc.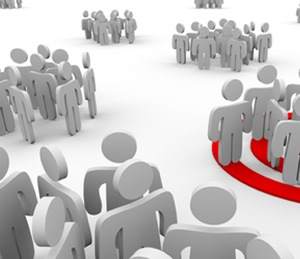 Advertise Online with Local Search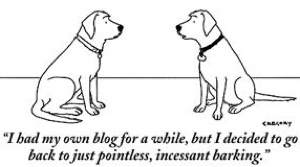 CA Digital Marketing Agency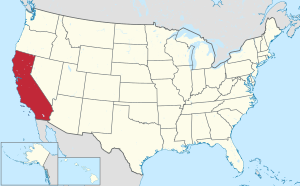 LINKS TO CITY PAGES