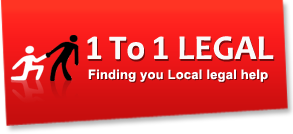 California Attorney Leads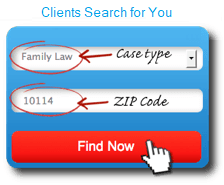 • We've been referring people to law firms since 1999. We guarantee our work and potential clients are referred direct to you for that important initial contact.
• On top of the referrals, we will also promote your services across our site and various social media channels. This means our program can work for you on it's own, or blend perfectly with any other marketing plans you already have.
• Plus unlike Directories or PPC, we filter people by both case type and zipcode to make sure they match your target audience. So we can deliver Personal Injury, Divorce, Crime, Immigration, Real Estate, or Commercial Law
leads
anywhere in California.
Want a quote for referring people to your California law firm? Just ask:
>> No obligation. No hidden charges. No auto-renewal. No cancellation fees. <<

We're currently targeting people in Los Angeles, San Diego, San Jose, San Francisco, Fresno, Sacramento, Long Beach, Oakland, Bakersfield, Anaheim and more.
California Lawyer Referral Resources
California Lawyers Association
: Fastcase is one of the most innovative legal research services, and itís available for free to all California Lawyers Association members. The needs of Californiaís legal professionals are our highest priority. We lead by raising the voices of members to create policy change. As the largest, established network of California attorneys, CLA provides a platform for you to make ...
The State Bar of California Home Page
: The Board meets approximately 6 times a year, alternating between the State Bar's San Francisco and Los Angeles offices and via teleconferences. Meetings are open to the public except for closed sessions that are allowed by law. The State Bar is subject to meeting rules under the Bagley-Keene Open Meeting Act (Govt. Code Sections 11120, et seq.) ...
California Employment Lawyers Association
: CELA is a statewide organization of over 1,200 California attorneys who devote the major portion of their practices to representing employees in individual employment cases and class actions, including cases involving unpaid wages, discrimination, harassment, retaliation and whistleblowing. We help our members protect and expand the legal rights and opportunities ...
The Los Angeles County Bar Association
: LACBA was founded in 1878 and is one of the largest voluntary metropolitan bar associations in the country, with more than 16,000 members. LACBA serves attorneys, judges, and other legal professionals through 28 sections, committees, networking events, live and on-demand CLE programs, and pro bono opportunities, as well as public servi ...
Lawyer Marketing Blog Articles
Can Twitter Curb Growing Black Market For Fake Followers After IPO?
: They usually discover myself reminding law agency administration committees that there definitely is a connection between enterprise improvement and advertising and marketing. A State Bar Court docket decide in Sacramen ...

Los Angeles Parenting Teens
: Lots of legal professionals have by no means been thrilled with the sales and enterprise management side of operating a legislation agency. BC authorized help companies provider Dye & Durham celebrated their one hundred and forti ...

One400
: If it does not. assemble a listing of contacts from every workers member and every lawyer. Blogging is by far the very best technique .it has been for the previous 20 years) that each enterprise must be doing. Walker Sands Digital ...

Dobyns Prepares '21 Questions' For Indifferent
: As you might know. in fall 2009. they revealed a social media white paper on United States law entitled. Community Interference. A Authorized Information to the Commercial Risks and Rewards of the Social Media Phenomenon. ...

Which online marketing purchase has brought you the most success?

Related California Local Information
Case Titles Targeted:
Family Law, Personal Injury, Crime, Real Estate, Business Disputes, Estate Planning, IP, Immigration, Commercial Law, Debt/Insolvency, DUI/DWI, Employment Law and more.

[snippet ...] All ten of the state's most populous cities are charter cities. However, using the official measure the poverty rate was only 13.3% as of 2017. Between 1970 and 2011, non-Hispanic whites declined from 80% of the state's population to 40%, while Hispanics grew from 32% in 2000 to 38% in 2011. Justices of the Supreme Court and Courts of Appeal are appointed by the governor, but are subject to retention by the electorate every 12 years. Municipalities incorporated in the 19th century tend to be charter municipalities. It was later extended south to the Four Level Interchange in downtown Los Angeles, regarded as the first stack interchange ever built. They are liable for giving any police-endorsed administration to anybody on California's state-kept up with interstates and on state property. In the event that at an exceptional essential political race, one competitor gets over half of the multitude of votes cast, they are chosen for fill the opportunity and no uncommon general political decision will be held. As per the Department of Finance, California's populace declined by 182,083 individuals in 2020, the first occasion when that there has been a net lessening underway since 1900 » Read entire article »
Counties/Boroughs:
Los Angeles County, San Diego County, Orange County, Riverside County, San Bernardino County, Santa Clara County, Alameda County, Sacramento County, Contra Costa County, Fresno County, Kern County, San Francisco, Ventura County, San Mateo County, San Joaquin County, Stanislaus County, Sonoma County
Seats:
Los Angeles, San Diego, Santa Ana, Riverside, San Bernardino, San Jose, Oakland, Sacramento, Martinez, Fresno, Bakersfield, San Francisco, Ventura, Redwood City, Stockton, Modesto, Santa Rosa, Visalia, Fairfield, Santa Barbara, Salinas, Auburn, San Luis Obispo, Merced, Santa Cruz, San Rafael, Woodland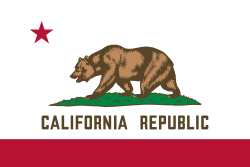 What are People Saying?
"I think that there may be something in it" - CL

"Happy to proceed for another year" - RB

"been a great service to us over the past year" - Butterworths

"I could see there was a lot of activity" - Stephen M

"I think that there may be something in it" - CL


*random snippets copy/pasted from comments made by third parties on the web such as twitter, facebook, linkedin, etc.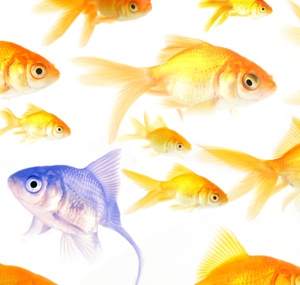 Advertise Online with Local Search
Wealth Management Consultants:
Humphrey Wealth Management
believe you should never have to worry about running out of money. For over 35 years they have empowered investors to enjoy the retirement they always imagined. Whether you're in the heart of your career, approaching retirement, or already retired - they will
help you grow and preserve your assets
in order to have a reliable income stream through all stages of life.
Visit their website, or call 973-979-5704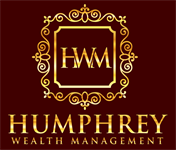 » www.humphreywealthmanagement.com »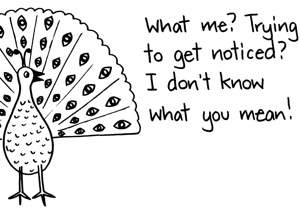 CA Digital Marketing Agency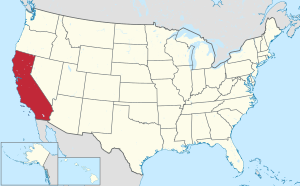 LINKS TO CITY PAGES