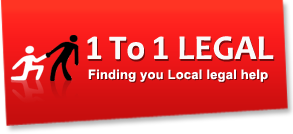 Delaware Attorney Leads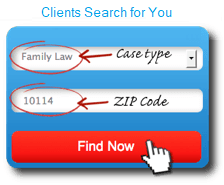 • We've been referring people to law firms since 1999. We guarantee our work and potential clients are referred direct to you for that important initial contact.
• On top of the referrals, we will also promote your services across our site and various social media channels. This means our program can work for you on it's own, or blend perfectly with any other marketing plans you already have.
• Plus unlike Directories or PPC, we filter people by both case type and zipcode to make sure they match your target audience. So we can deliver Personal Injury, Divorce, Crime, Immigration, Real Estate, or Commercial Law
leads
anywhere in Delaware.
Want a quote for referring people to your Delaware law firm? Just ask:
>> No obligation. No hidden charges. No auto-renewal. No cancellation fees. <<

We're currently targeting people in Wilmington, Dover, Newark, Middletown, Bear, Glasgow, Brookside, Hockessin, Smyrna, Milford and more.
Delaware Lawyer Referral Resources
Delaware State Bar Association
: The nearly century old history of the Delaware State Bar Association is marked by evolving efforts to promote ethical conduct by lawyers, to require and offer high quality continuing legal education, to protect the public from the unauthorized practice of law, to review and make recommendations regarding Delaware's court system and to foster the mentoring of new lawyers ...
Delaware Bar Foundation
: The Foundation is a non-profit Delaware corporation, incorporated in 1981. The Foundation receives both IOLTA and non-IOLTA funding which support the two sides of its operations. Funds which flow from the Interest on Lawyers' Trust Accounts (IOLTA) program support legal services to the indigent in Delaware. The program is administered by the Foundation and ...
Delaware Trial Lawyers Association
: The Delaware Trial Lawyers Association is a tax-exempt professional membership organization for attorneys who are admitted to practice law in Delaware AND who represent plaintiffs in personal injury lawsuits, claimants in workers' compensation cases and defendants in criminal cases. DTLA has over 200 attorneys members throughout the state, in all three counties, and in ...
Delaware Community Legal Aid Society
: CLASI conducts testing for compliance with Fair Housing laws in New Castle, Kent and Sussex counties. Trained testers pose as home seekers and visit housing providers to collect information to assist with regional monitoring and investigations. Visit Employment Opportunities page for more information ...
Lawyer Marketing Blog Articles
Law Schools Adjust Biglaw' At' To Enormous Shifts
: Their commitment to offer excellent service in the world scene as their lawyers are recorded under prestigious in Chambers Global Directory of earth's Leading Attorneys is exhibited by Baker & McKenzie. While on- some t ...

Attorney Common Eric Holder Appears To Have Selective Empathy
: Think about it for a second. unless a law agency has a very narrow. area of interest apply. it's nearly impossible for a agency Twitter feed to be partaking and related to all shoppers. who probably have a whole bunch of areas of ...

RW Lynch
: File a grievance and state that you will settle for a voucher or miles and they'll extra likely oblige. Although they am an out of doors supplier who is paid to write content material which is positioned by the agency a ...

Boston Info Security
: In order for any social media channel. web site. or other digital asset to perform properly. you should be engaged in content advertising. Likewise. Whole Attorneys isn't a referral service. . And. data on the weblog was ...

Which online marketing purchase has brought you the most success?

Related Delaware Local Information
Case Titles Targeted:
Family Law, Personal Injury, Crime, Real Estate, Business Disputes, Estate Planning, IP, Immigration, Commercial Law, Debt/Insolvency, DUI/DWI, Employment Law and more.

[snippet ...] S. A separate Court of Chancery under Killen was the solution. Mathes (1964): The first time the Delaware Supreme Court addressed problems of board of directors conflict of interest in a takeover setting. Delaware's history as a border state has led it to exhibit characteristics of both the Northern and the Southern regions of the United States. Most cases are heard by a panel of three justices. Each attorney in oral argument is given 20 minutes to present its side, except for capital cases, in which each side is given 30 minutes. The Court's jurisdiction is a hybrid of constitutional provisions, statutes, and case law. S. In any case, it has optional ward over bids from interlocutory orders. The Supreme Court of Delaware is the sole investigative court in the United States province of Delaware. 0% Native Hawaiian and other Pacific Islander, 3.4% some other race, and 2.7% Multiracial American. In an average deal or consolidation question, an offended party will look for a transitory controlling request, now and again on an ex parte premise, to keep the exchange from occurring and save the norm » Read entire article »
Counties/Boroughs:
Kent County, New Castle County, Sussex County
Seats:
Dover, Wilmington, Georgetown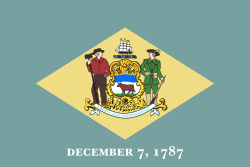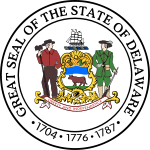 What are People Saying?
"Perfect. Thanks." - D.D.

"We are on this site! A Great service." - JAFLAS

"happy to go ahead and renew" - Lindsays

"Thank you ... I would like to renew." - Andrew C

"I think that there may be something in it" - CL


*random snippets copy/pasted from comments made by third parties on the web such as twitter, facebook, linkedin, etc.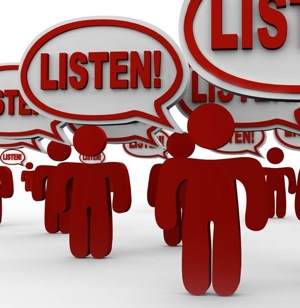 Advertise Online with Local Search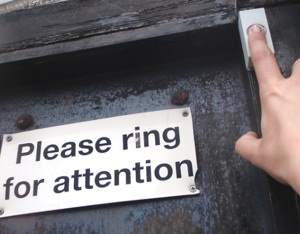 DE Digital Marketing Agency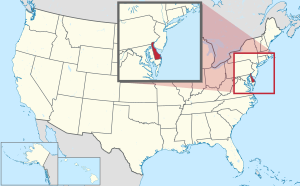 LINKS TO CITY PAGES