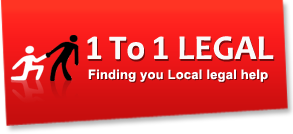 Maine Attorney Leads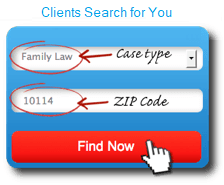 • We've been referring people to law firms since 1999. We guarantee our work and potential clients are referred direct to you for that important initial contact.
• On top of the referrals, we will also promote your services across our site and various social media channels. This means our program can work for you on it's own, or blend perfectly with any other marketing plans you already have.
• Plus unlike Directories or PPC, we filter people by both case type and zipcode to make sure they match your target audience. So we can deliver Personal Injury, Divorce, Crime, Immigration, Real Estate, or Commercial Law
leads
anywhere in Maine.
Want a quote for referring people to your Maine law firm? Just ask:
>> No obligation. No hidden charges. No auto-renewal. No cancellation fees. <<

We're currently targeting people in Portland, Lewiston, Bangor, South Portland, Auburn, Biddeford, Sanford, Brunswick, Scarborough, Saco and more.
Maine Lawyer Referral Resources
Maine State Bar Association
: The concept of helping those in need has long been an essential part of being a lawyer in Maine. It is captured in the Latin phrase pro bono publico, "for the good of the public," and is built on a simple premise: equal access to justice for all. Pro bono service makes legal representation and recourse available to people who are unable to pay for legal services. The ...
Board of Overseers of the Bar
: The Maine Board of Overseers of the Bar was created by the Supreme Judicial Court of Maine in 1978 to govern the conduct of lawyers as officers of the Court. The Board consists of six lawyers and three public members. The lawyers are appointed by the Court, and the public members are appointed by the Court on recommendations by the Governor ...
Maine Trial Lawyers Association
: The Maine Trial Lawyers Association is a professional trade association supported by dues and contributions of individual attorneys across Maine. The Association provides advocacy, continuing legal education, public education, membership and marketing services to Maine attorneys and the people they represent. The Maine Trial Lawyers Association was founded ...
York Bar Association South Maine
: York County for many years had two legal organizations, the York County Bar Association and the York County Bar Library Association, almost identical in their functions and purposes. The first was a fraternal organization of the Lawyers organized for the purpose of establishing rules and regulations for the practice of law within the County, while ...
Lawyer Marketing Blog Articles
Facts, Reviews, Research
: Based on Mr. It's going to considerably benefit your site by ensuring that it will be recorded within important search results. Crucial inbound links have been assembled by many law firm SEO people with directory listings. ...

13 Social Media Advertising and marketing Developments In 2014 From The Consultants
: PPC ads are the highlighted hyperlinks you see at the prime and sides of online search outcomes pages. Simply because an ad is attracting high quality leads does not essentially imply it is bringing your practice income. Tracki ...

Time To Reform Advertising Regulation
: Beyond managing customer support and building marketing alternatives there's a wealth of competitor intelligence accessible. . That's the approach you have to make. but you only will be capable to try this should you observ ...

Segun Osuntokun -- View Profile
: Experienced attorneys realize the law is almost never a matter that is cut and dry. So. someone is wanted by Otto Berges superb lawyer like you fight from the debt collectors against injustice. The consumer and bankruptcy lawyers ...

Which online marketing purchase has brought you the most success?

Related Maine Local Information
Case Titles Targeted:
Family Law, Personal Injury, Crime, Real Estate, Business Disputes, Estate Planning, IP, Immigration, Commercial Law, Debt/Insolvency, DUI/DWI, Employment Law and more.

[snippet ...] The smallest municipality by area that is not an island is Randolph, at 2.23 square miles (6 km2). The mean population center of Maine is located in Kennebec County, just east of Augusta. Estcourt Station is Maine's northernmost point, as well as the northernmost point in New England. Collectively these 488 organized municipalities cover less than half of the state's territory. The smallest municipality by land area is Monhegan Island, at 0.86 square miles (2.2 km2). The remainder of the state, including the North Woods, is covered by the New England Acadian forests. This is prominently not quite the same as the Massachusetts Constitution of 1780 which alluded to the "obligation of all men in the public eye, freely, and at expressed seasons to love the Supreme being. The Governor is additionally conceded the "detail blackball of dollar sums showing up in assignment or distribution areas of authoritative records". Maine is partitioned into political purviews assigned as districts » Read entire article »
Counties/Boroughs:
Cumberland County, York County, Penobscot County, Kennebec County, Androscoggin County, Aroostook County, Oxford County, Hancock County, Somerset County, Knox County, Waldo County, Sagadahoc County, Lincoln County, Washington County, Franklin County, Piscataquis County
Seats:
Portland, Alfred, Bangor, Augusta, Auburn, Houlton, Paris, Ellsworth, Skowhegan, Rockland, Belfast, Bath, Wiscasset, Machias, Farmington, Dover-Foxcroft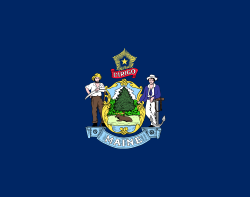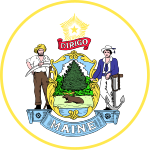 What are People Saying?
"Spot on. Thank you!" - Jessica Nutter LLM

"I am happy to renew" - Chris H

"thanks for your patience ..." - TS

"anything that might direct someone new to us is something I'll at least have a look at" - CWS

"... just keeping sending the invoices and we will keep paying!" - LSS


*random snippets copy/pasted from comments made by third parties on the web such as twitter, facebook, linkedin, etc.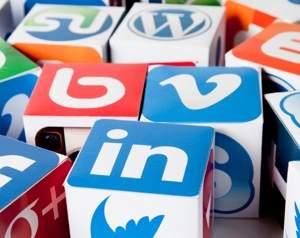 Advertise Online with Local Search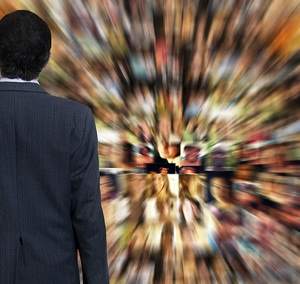 ME Digital Marketing Agency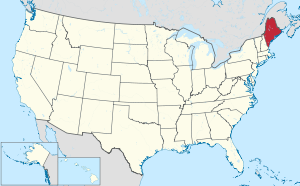 LINKS TO CITY PAGES