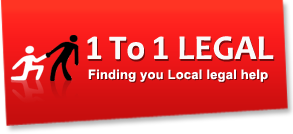 Maine Attorney Leads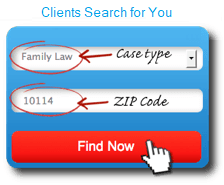 • We've been referring people to law firms since 1999. We guarantee our work and potential clients are referred direct to you for that important initial contact.
• On top of the referrals, we will also promote your services across our site and various social media channels. This means our program can work for you on it's own, or blend perfectly with any other marketing plans you already have.
• Plus unlike Directories or PPC, we filter people by both case type and zipcode to make sure they match your target audience. So we can deliver Personal Injury, Divorce, Crime, Immigration, Real Estate, or Commercial Law
leads
anywhere in Maine.
Want a quote for referring people to your Maine law firm? Just ask:
>> No obligation. No hidden charges. No auto-renewal. No cancellation fees. <<

We're currently targeting people in Portland, Lewiston, Bangor, South Portland, Auburn, Biddeford, Sanford, Brunswick, Scarborough, Saco and more.
Maine Lawyer Referral Resources
Maine State Bar Association
: The concept of helping those in need has long been an essential part of being a lawyer in Maine. It is captured in the Latin phrase pro bono publico, "for the good of the public," and is built on a simple premise: equal access to justice for all. Pro bono service makes legal representation and recourse available to people who are unable to pay for legal services. The ...
Board of Overseers of the Bar
: The Maine Board of Overseers of the Bar was created by the Supreme Judicial Court of Maine in 1978 to govern the conduct of lawyers as officers of the Court. The Board consists of six lawyers and three public members. The lawyers are appointed by the Court, and the public members are appointed by the Court on recommendations by the Governor ...
Maine Trial Lawyers Association
: The Maine Trial Lawyers Association is a professional trade association supported by dues and contributions of individual attorneys across Maine. The Association provides advocacy, continuing legal education, public education, membership and marketing services to Maine attorneys and the people they represent. The Maine Trial Lawyers Association was founded ...
York Bar Association South Maine
: York County for many years had two legal organizations, the York County Bar Association and the York County Bar Library Association, almost identical in their functions and purposes. The first was a fraternal organization of the Lawyers organized for the purpose of establishing rules and regulations for the practice of law within the County, while ...
Lawyer Marketing Blog Articles
Facts, Reviews, Research
: Martindale-Hubbell supplies accessibility to more than one million legal professionals in Canada. the United States and 160 other nations. serving as marketing tool and a fundamental legal resource. Ignoring this can lead to no in ...

13 Social Media Advertising and marketing Developments In 2014 From The Consultants
: Guaranteeing that each one vital advertising supplies exist and are maintained .liaising with legal professionals. KM and BD personnel as applicable). June 6-7.2011. New York. NY. Federated Media presents The Conversati ...

Time To Reform Advertising Regulation
: 557 .1980). Establishes a four-part take a look at for determining whether or not restrictions on commercial speech comport with the 1st Amendment. Their previous firm's name does seem in the Yellow Pages. in booklets r ...

Segun Osuntokun -- View Profile
: They may also support a regulated and authorised business's or individual's real contact information and other details that are practising. So. someone is wanted by Otto Berges superb lawyer like you fight from the debt collectors ...

Which online marketing purchase has brought you the most success?

Related Maine Local Information
Case Titles Targeted:
Family Law, Personal Injury, Crime, Real Estate, Business Disputes, Estate Planning, IP, Immigration, Commercial Law, Debt/Insolvency, DUI/DWI, Employment Law and more.

[snippet ...] According to the Constitution, emergency legislation is supposed to be legislation for an immediate need to protect public peace, health, or safety, but that provision is often broadly interpreted. S. 1,331). Maine receives passenger jet service at its two largest airports, the Portland International Jetport in Portland, and the Bangor International Airport in Bangor. The land near the southern and central Atlantic coast is covered by the mixed oaks of the Northeastern coastal forests. The court is located in each of Maine's 16 counties (with two locations in Aroostook County). The five largest ancestry groups were: English (20.7%), Irish (17.3%), French (15.7%), German (8.1%), and American (7.8%). This is managed in Article IV part Third Sections 13 and 14. 0% of all births in the state were to non-Hispanic white guardians. The primary segment begins "All individuals are conceived similarly free and autonomous, and have certain normal, inborn and unalienable rights". ) Maine's Moosehead Lake is the biggest lake completely in New England, since Lake Champlain is situated between Vermont, New York and Qu bec. state. Toward the south and east is the Atlantic Ocean, and toward the west is the territory of New Hampshire » Read entire article »
Counties/Boroughs:
Cumberland County, York County, Penobscot County, Kennebec County, Androscoggin County, Aroostook County, Oxford County, Hancock County, Somerset County, Knox County, Waldo County, Sagadahoc County, Lincoln County, Washington County, Franklin County, Piscataquis County
Seats:
Portland, Alfred, Bangor, Augusta, Auburn, Houlton, Paris, Ellsworth, Skowhegan, Rockland, Belfast, Bath, Wiscasset, Machias, Farmington, Dover-Foxcroft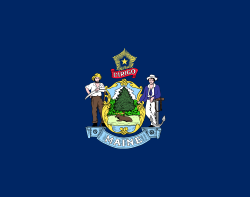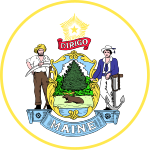 What are People Saying?
"Perfect. Thanks." - D.D.

"go ahead with the renewal." - Robert D

"Thanks. I have tried a similar marketing scheme for 12-months with a different entity and not received 1 lead or referral whatsoever. Best regards" - ATL

"Spot on. Thank you!" - Jessica Nutter LLM

"anything that might direct someone new to us is something I'll at least have a look at" - CWS


*random snippets copy/pasted from comments made by third parties on the web such as twitter, facebook, linkedin, etc.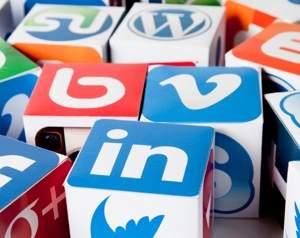 Advertise Online with Local Search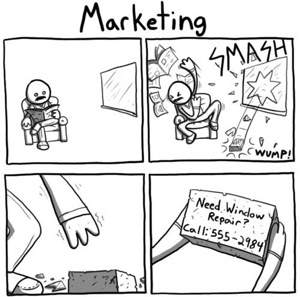 ME Digital Marketing Agency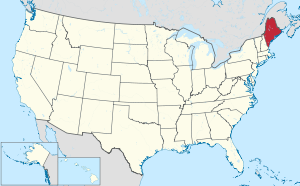 LINKS TO CITY PAGES