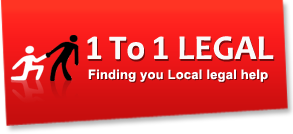 Arkansas Attorney Leads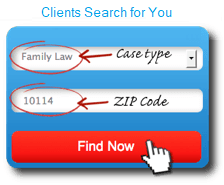 • We've been referring people to law firms since 1999. We guarantee our work and potential clients are referred direct to you for that important initial contact.
• On top of the referrals, we will also promote your services across our site and various social media channels. This means our program can work for you on it's own, or blend perfectly with any other marketing plans you already have.
• Plus unlike Directories or PPC, we filter people by both case type and zipcode to make sure they match your target audience. So we can deliver Personal Injury, Divorce, Crime, Immigration, Real Estate, or Commercial Law
leads
anywhere in Arkansas.
Want a quote for referring people to your Arkansas law firm? Just ask:
>> No obligation. No hidden charges. No auto-renewal. No cancellation fees. <<

We're currently targeting people in Little Rock, Fort Smith, Fayetteville, Springdale, Jonesboro, Rogers, Conway, North Little Rock, Bentonville, Pine Bluff and more.
Arkansas Lawyer Referral Resources
Arkansas Bar Association Main
: Industry-leading tools that make legal research easier and more intuitive by providing attorneys with comprehensive access to the law through an innovative and award-winning online platform. Weekly case summaries of significant Arkansas Supreme Court and Arkansas Court of Appeals cases. Law practice management and technology resources, including access to ...
Arktla.org
: The Arkansas Trial Lawyers Association, incorporated in 1963, has grown into an important, statewide voice for consumers. ATLA's members are committed to improving the quality of legal representation for Arkansas families by providing high quality legal education and by keeping abreast of legislative and judicial activities ...
Arkansas Association of Criminal Defense Lawyers
: The Arkansas Association Of Criminal Defense Lawyers (AACDL) is a voluntary, professional association of the criminal defense bar in Arkansas. The AACDL ListServ is hosted by Google Groups. Only current AACDL Members are allowed to join the ListServ group conversations. AACDL membership is open to all lawyers who defend the criminally accused. AACDL also welcomes law students ...
Arkansas Association of Women Lawyers
: The purposes of the Arkansas Association of Women Lawyers, which are to be exercised in the public interest, are as follows: To further the interests of women lawyers and their service to the legal profession; to advance the administration of justice according to law; to aid the courts in carrying on the administration of justice; To foster public service and high ...
Lawyer Marketing Blog Articles
Keep away from These Twitter Advertising Mistakes
: He was considerably irate .and aggravated) by a Philadelphia lawyer that displayed a "picture gallery" on his web site of him with various politicians and celebrities. A number of the social media consultants say. no. The ethic ...

Attorney Common Eric Holder Appears To Have Selective Empathy
: The firm account is a fire-hose. and your lawyers are the filter. . Think about it for a second. unless a law agency has a very narrow. area of interest apply. it's nearly impossible for a agency Twitter feed to be partaki ...

RW Lynch
: Keep a working listing of your referral sources and thank them by internet hosting dinners or sending vacation items. . If your lawyers have circumstances receiving media consideration. you will usually function the purpos ...

Boston Info Security
: Phase your contacts by their relationship to your observe .i.e. Your firm just isn't even a part of the discussion for people who are in search of an attorney that practices the kind of law they want. Speak about advertising. ...

Which online marketing purchase has brought you the most success?

Related Arkansas Local Information
Case Titles Targeted:
Family Law, Personal Injury, Crime, Real Estate, Business Disputes, Estate Planning, IP, Immigration, Commercial Law, Debt/Insolvency, DUI/DWI, Employment Law and more.

[snippet ...] The jurisdiction of the Arkansas Court of Appeals is determined by the Arkansas Supreme Court, and there is no right of appeal from the Court of Appeals to the high court. The Senate contains 35 members from districts of approximately equal population. The state also has the 13th largest state highway system in the nation. Transportation in Arkansas is overseen by the Arkansas Department of Transportation (ArDOT), headquartered in Little Rock. S. Little Rock has been Arkansas's capital city since 1821 when it replaced Arkansas Post as the capital of the Territory of Arkansas. Today, the Little Rock North Little Rock Conway metropolitan area is the largest in the state, with a population of 724,385 in 2013. Already part of French Louisiana and the Louisiana Purchase, the Territory of Arkansas was conceded to the Union as the 25th state on June 15, 1836. At the 2020 U.[167] Arkansas' legal branch has five court frameworks: Arkansas Supreme Court, Arkansas Court of Appeals, Circuit Courts, District Courts and City Courts. Of these, solitary Fort Smith and Jonesboro are outside the two biggest metropolitan regions. The focal point of populace of Arkansas for 2000 was situated in Perry County, close to Nogal » Read entire article »
Counties/Boroughs:
Pulaski County, Benton County, Washington County, Sebastian County, Faulkner County, Saline County, Craighead County, Garland County, Jefferson County, White County, Lonoke County, Crawford County, Pope County, Crittenden County, Mississippi County, Miller County
Seats:
Little Rock, Bentonville, Fayetteville, Fort Smith, Greenwood, Conway, Benton, Jonesboro, Lake City, Hot Springs, Pine Bluff, Searcy, Lonoke, Van Buren, Russellville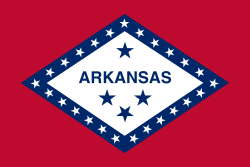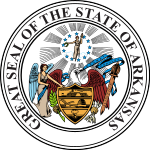 What are People Saying?
"Thank you for your work" - RC Costs

"We did get quite a number of calls and emails. Thank you" Driive

"We really do view the value you bring!" - Jackson Lees

"Please go ahead renewing us for another year" - BM

"We would like to renew" - AJ


*random snippets copy/pasted from comments made by third parties on the web such as twitter, facebook, linkedin, etc.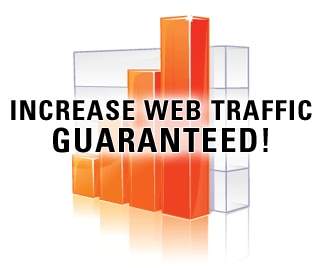 Advertise Online with Local Search
Wealth Management Consultants:
Humphrey Wealth Management
believe you should never have to worry about running out of money. For over 35 years they have empowered investors to enjoy the retirement they always imagined. Whether you're in the heart of your career, approaching retirement, or already retired - they will
help you grow and preserve your assets
in order to have a reliable income stream through all stages of life.
Visit their website, or call 973-979-5704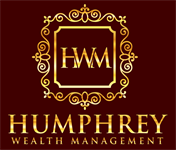 » www.humphreywealthmanagement.com »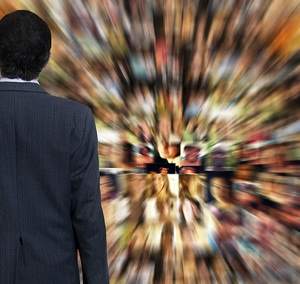 AR Digital Marketing Agency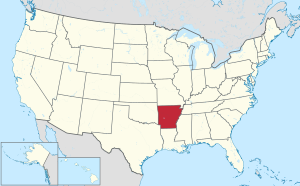 LINKS TO CITY PAGES