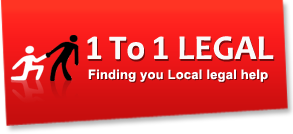 Arkansas Attorney Leads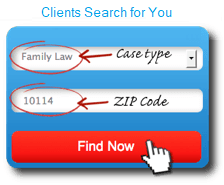 • We've been referring people to law firms since 1999. We guarantee our work and potential clients are referred direct to you for that important initial contact.
• On top of the referrals, we will also promote your services across our site and various social media channels. This means our program can work for you on it's own, or blend perfectly with any other marketing plans you already have.
• Plus unlike Directories or PPC, we filter people by both case type and zipcode to make sure they match your target audience. So we can deliver Personal Injury, Divorce, Crime, Immigration, Real Estate, or Commercial Law
leads
anywhere in Arkansas.
Want a quote for referring people to your Arkansas law firm? Just ask:
>> No obligation. No hidden charges. No auto-renewal. No cancellation fees. <<

We're currently targeting people in Little Rock, Fort Smith, Fayetteville, Springdale, Jonesboro, Rogers, Conway, North Little Rock, Bentonville, Pine Bluff and more.
Arkansas Lawyer Referral Resources
Arkansas Bar Association Main
: Industry-leading tools that make legal research easier and more intuitive by providing attorneys with comprehensive access to the law through an innovative and award-winning online platform. Weekly case summaries of significant Arkansas Supreme Court and Arkansas Court of Appeals cases. Law practice management and technology resources, including access to ...
Arktla.org
: The Arkansas Trial Lawyers Association, incorporated in 1963, has grown into an important, statewide voice for consumers. ATLA's members are committed to improving the quality of legal representation for Arkansas families by providing high quality legal education and by keeping abreast of legislative and judicial activities ...
Arkansas Association of Criminal Defense Lawyers
: The Arkansas Association Of Criminal Defense Lawyers (AACDL) is a voluntary, professional association of the criminal defense bar in Arkansas. The AACDL ListServ is hosted by Google Groups. Only current AACDL Members are allowed to join the ListServ group conversations. AACDL membership is open to all lawyers who defend the criminally accused. AACDL also welcomes law students ...
Arkansas Association of Women Lawyers
: The purposes of the Arkansas Association of Women Lawyers, which are to be exercised in the public interest, are as follows: To further the interests of women lawyers and their service to the legal profession; to advance the administration of justice according to law; to aid the courts in carrying on the administration of justice; To foster public service and high ...
Lawyer Marketing Blog Articles
Keep away from These Twitter Advertising Mistakes
: It was probably near a decade ago that an legal professional got here up to them after one in every of their web advertising ethics packages for the Pennsylvania Bar Institute in Philadelphia. In different words. blog about your a ...

Attorney Common Eric Holder Appears To Have Selective Empathy
: It includes step by step instructions to help you determine how a lot time to commit to enterprise improvement. to establish the most productive actions that may be achieved inside that time. and to assure observe-up. ...

RW Lynch
: File a grievance and state that you will settle for a voucher or miles and they'll extra likely oblige. Although they am an out of doors supplier who is paid to write content material which is positioned by the agency a ...

Boston Info Security
: And yet. there are still attorneys who have a look at their online strategy as a have to have as an alternative of a advertising machine. they've labored in-home as each a lawyer and legislation agency advertising director. hir ...

Which online marketing purchase has brought you the most success?

Related Arkansas Local Information
Case Titles Targeted:
Family Law, Personal Injury, Crime, Real Estate, Business Disputes, Estate Planning, IP, Immigration, Commercial Law, Debt/Insolvency, DUI/DWI, Employment Law and more.

[snippet ...] Arkansas had one of the first paved roads, the Dollarway Road, and one of the first members of the Interstate Highway System. The Democrats are mostly concentrated to central Little Rock, the Mississippi Delta, the Pine Bluff area, and the areas around the southern border with Louisiana. There are 28 judicial circuits of Circuit Court, with each contains five subdivisions: criminal, civil, probate, domestic relations, and juvenile court. 0% of Arkansas's population younger than age 1 were minorities. Established by the Arkansas Constitution in 1836, the court's decisions can be appealed to only the Supreme Court of the United States. Following statehood in 1836, the populace multiplied every decade until the 1870 Census led following the Civil War. Inside Highlands, to the thickly forested land in the south known as the Arkansas Timberlands, toward the eastern swamps along the Mississippi River and the Arkansas Delta. As indicated by the 2006 2008 American Community Survey, 93.8% of Arkansas' populace (beyond five years old) talked just English at home. S » Read entire article »
Counties/Boroughs:
Pulaski County, Benton County, Washington County, Sebastian County, Faulkner County, Saline County, Craighead County, Garland County, Jefferson County, White County, Lonoke County, Crawford County, Pope County, Crittenden County, Mississippi County, Miller County
Seats:
Little Rock, Bentonville, Fayetteville, Fort Smith, Greenwood, Conway, Benton, Jonesboro, Lake City, Hot Springs, Pine Bluff, Searcy, Lonoke, Van Buren, Russellville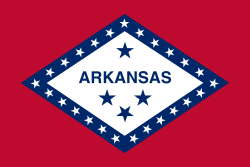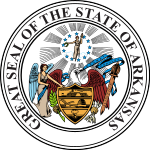 What are People Saying?
"it is the best shop window for attracting new customers" - CWS

"refreshingly honest and accurate" - Claims Funding UK

"we would like to continue working with you" - Lambertpugh

"We definitely are getting referrals from your work ... thank you very much." - LSS

"been a great service to us over the past year" - Butterworths


*random snippets copy/pasted from comments made by third parties on the web such as twitter, facebook, linkedin, etc.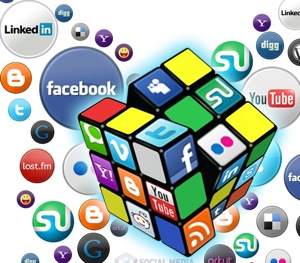 Advertise Online with Local Search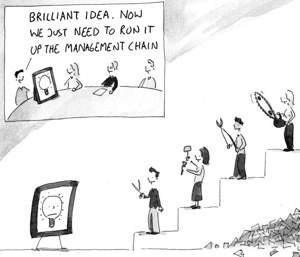 AR Digital Marketing Agency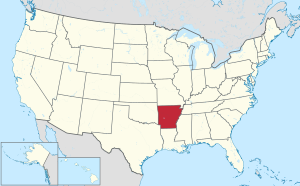 LINKS TO CITY PAGES