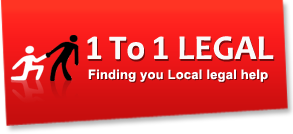 Alaska Attorney Leads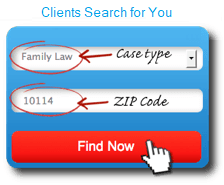 • We've been referring people to law firms since 1999. We guarantee our work and potential clients are referred direct to you for that important initial contact.
• On top of the referrals, we will also promote your services across our site and various social media channels. This means our program can work for you on it's own, or blend perfectly with any other marketing plans you already have.
• Plus unlike Directories or PPC, we filter people by both case type and zipcode to make sure they match your target audience. So we can deliver Personal Injury, Divorce, Crime, Immigration, Real Estate, or Commercial Law
leads
anywhere in Alaska.
Get a referral quote for your Alaska law firm:
>> No obligation. No hidden charges. No auto-renewal. No cancellation fees. <<

We're currently targeting people in Anchorage, Fairbanks, Juneau, Badger, Knik-Fairview, College, Sitka, Lakes, Tanaina, Ketchikan and more.
Alaska Lawyer Referral Resources
Alaska Bar Association
: The Lawyers' Assistance Committee promotes the well-being of the legal profession and protects the public by providing education, respectful confidential assistance and referrals for members of the Bar, their families, colleagues, and clients affected by a member's mental health and substance abuse issues ...
Alaska Legal Organizations
: When your case has specific legal needs such as criminal defense, civil litigation, or location-specific laws, it can be tough to locate an Alaska attorney that suits your needs. Searching through the membership rolls of legal associations can be an efficient way to locate an appropriate attorney in The Last Frontier for your case and location ...
Alaska Bar Associations - Bar Association Directory
: Bar Association Directory is a new and innovative website that was constructed to provide clients with a centralized database containing an exhaustive list of bar associations. With so many bar associations in existence these days, many of them specialized or very localized, it seemed only logical that there be a website that pulled them all together ...
Alaska Association for Justice
: This initial networking evolved into the formation of a chapter of the national trial lawyer group, the American Association for Justice formerly known as the Association of Trial Lawyers of America (ATLA). The Alaska chapter is named the Alaska Trial Lawyers, formerly kown as the Association for Justice, and has been in existence since the mid 1970's. Its first president ...
Lawyer Marketing Blog Articles
Carol Cone On The Forecast For Cause Advertising
: See State of Alabama v. An area of nice satisfaction for them now's to see attorneys at legislation companies that they worked with a dozen years in the past as summer season associates or first years' becoming partners at these ...

I Really DoN't Mean Legal Zoom, where Game Devs Can Find Affordable Legal AssistanceAnd No
: If one dubious about how to approach a lawyer as well as the guidelines to follow you can consult a united airlines harassment lawyer and get everything direct. If those sources don't get you what you want. try searching particula ...

They Specialize In Boston Property Law
: News & World Report 's "Best Law Firms." covering thousands of businesses nation-wide. the American Lawyer 's AmLaw 100. AmLaw 200. and "A List" of "Greatest Companies." The Legal 500 .starting 2014) and the Vault Law 100 .stature ...

Find Out Your Law Firm's Adwords ROI
: As a law school dean. they spend quite a lot of time contemplating the best way to reinvent legal education. Some attorneys are very good about supplying congratulating or constructive criticism a job well done. These b ...

Which online marketing purchase has brought you the most success?

Related Alaska Local Information
Case Titles Targeted:
Family Law, Personal Injury, Crime, Real Estate, Business Disputes, Estate Planning, IP, Immigration, Commercial Law, Debt/Insolvency, DUI/DWI, Employment Law and more.

[snippet ...] Fairbanks has a separate borough (the Fairbanks North Star Borough) and municipality (the City of Fairbanks). Because of limited highway access, air travel remains the most efficient form of transportation in and out of the state. In areas not served by road or rail, primary transportation in summer is by all-terrain vehicle and in winter by snowmobile or "snow machine", as it is commonly referred to in Alaska. census population figure of 710,231, 20,429 people, or 2.88% of the population, did not live in an incorporated city or census-designated place. states, but it is divided into boroughs. The state is divided into 34 recording districts which are centrally administered under a state recorder. A chronicle area is an instrument for the executives of the freely available report in Alaska. Situated at the northwest corner of North America, Alaska is the northernmost and westernmost state in the United States, yet in addition has the most easterly longitude in the United States on the grounds that the Aleutian Islands reach out into the Eastern Hemisphere. As per an October 1998 report by the United States Bureau of Land Management, roughly 65% of Alaska is possessed and overseen by the U » Read entire article »
Counties/Boroughs:
Aleutians East, Anchorage, Bristol Bay, Denali, Fairbanks North Star, Haines, Juneau, Kenai Peninsula, Ketchikan Gateway, Kodiak Island, Lake and Peninsula, Matanuska-Susitna, North Slope, Northwest Arctic, Petersburg, Sitka, Skagway, Wrangell, Yakutat
Seats:
Sand Point, Naknek, Healy, Fairbanks, Soldotna, Ketchikan, Kodiak, King Salmon, Palmer, Utqiaġvik, Kotzebue, Petersburg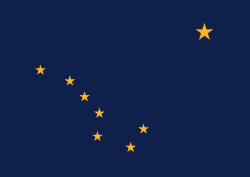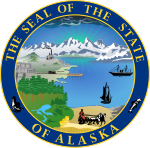 What are People Saying?
"I could see there was a lot of activity" - Stephen M

"we would like to go ahead for another year" - HB

"Happy to renew with you" - David F

"we'd like to renew this please" - Esther S

"We would like to renew please" - Teni S


*random snippets copy/pasted from comments made by third parties on the web such as twitter, facebook, linkedin, etc.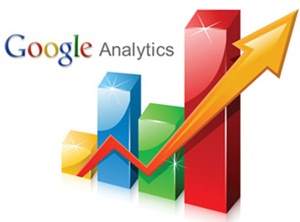 Advertise Online with Local Search
UAE Business Support:
Wallstreet Investment
are a Dubai-based team of passionate people offering high-end business solutions such as accounting, golden visa, documents clearing, translation, financial advisory, and more to customers all around the world.
They have helped high net-worth individuals, asset management companies and business owners benefit from modern facilities and state-of-the-art infrastructure in the UAE Mainland.
Visit their website, or call +971 588 230 988



» www.wallstreetinvest.ae »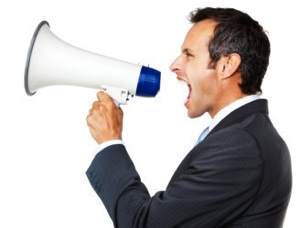 AK Digital Marketing Agency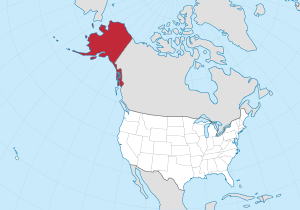 LINKS TO CITY PAGES