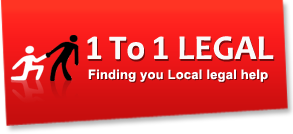 Alaska Attorney Leads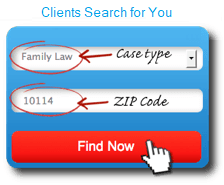 • We've been referring people to law firms since 1999. We guarantee our work and potential clients are referred direct to you for that important initial contact.
• On top of the referrals, we will also promote your services across our site and various social media channels. This means our program can work for you on it's own, or blend perfectly with any other marketing plans you already have.
• Plus unlike Directories or PPC, we filter people by both case type and zipcode to make sure they match your target audience. So we can deliver Personal Injury, Divorce, Crime, Immigration, Real Estate, or Commercial Law
leads
anywhere in Alaska.
Want a quote for referring people to your Alaska law firm? Just ask:
>> No obligation. No hidden charges. No auto-renewal. No cancellation fees. <<

We're currently targeting people in Anchorage, Fairbanks, Juneau, Badger, Knik-Fairview, College, Sitka, Lakes, Tanaina, Ketchikan and more.
Alaska Lawyer Referral Resources
Alaska Bar Association
: The Lawyers' Assistance Committee promotes the well-being of the legal profession and protects the public by providing education, respectful confidential assistance and referrals for members of the Bar, their families, colleagues, and clients affected by a member's mental health and substance abuse issues ...
Alaska Legal Organizations
: When your case has specific legal needs such as criminal defense, civil litigation, or location-specific laws, it can be tough to locate an Alaska attorney that suits your needs. Searching through the membership rolls of legal associations can be an efficient way to locate an appropriate attorney in The Last Frontier for your case and location ...
Alaska Bar Associations - Bar Association Directory
: Bar Association Directory is a new and innovative website that was constructed to provide clients with a centralized database containing an exhaustive list of bar associations. With so many bar associations in existence these days, many of them specialized or very localized, it seemed only logical that there be a website that pulled them all together ...
Alaska Association for Justice
: This initial networking evolved into the formation of a chapter of the national trial lawyer group, the American Association for Justice formerly known as the Association of Trial Lawyers of America (ATLA). The Alaska chapter is named the Alaska Trial Lawyers, formerly kown as the Association for Justice, and has been in existence since the mid 1970's. Its first president ...
Lawyer Marketing Blog Articles
Carol Cone On The Forecast For Cause Advertising
: they didn't do that in the past. however they started working with an lawyer search marketing firm .James with . incredible firm) and targeted on WEBSITE POSITIONING with their practice and achieved 1st web page results in a shor ...

I Really DoN't Mean Legal Zoom, where Game Devs Can Find Affordable Legal AssistanceAnd No
: In the lawyer dataset. attorney which appears in only 40 keyword phrases. has twice the search traffic of lawyer. which appears in 150 keyword phrases. You don't need to take a lawyer from their element. . It is also an eff ...

They Specialize In Boston Property Law
: The Crain's for a city generally prints an annual list of the town 's biggest firms. Their email database comprises details for approximately 3000 active market buyers along with most of the 90000 legal practices in the ...

Find Out Your Law Firm's Adwords ROI
: Hours .and salaries) will be lower than at other companies. but attorneys here frequently maintain to love a working environment that is personally rewarding. The tenets of ethos mandate the lawyer keep her client's interest above ...

Which online marketing purchase has brought you the most success?

Related Alaska Local Information
Case Titles Targeted:
Family Law, Personal Injury, Crime, Real Estate, Business Disputes, Estate Planning, IP, Immigration, Commercial Law, Debt/Insolvency, DUI/DWI, Employment Law and more.

[snippet ...] The remaining population was scattered throughout Alaska, both within organized boroughs and in the Unorganized Borough, in largely remote areas. According to an October 1998 report by the United States Bureau of Land Management, approximately 65% of Alaska is owned and managed by the U. The Inter-Island Ferry Authority also serves as an important marine link for many communities in the Prince of Wales Island region of Southeast and works in concert with the Alaska Marine Highway. Congress authorized $6 million to study the feasibility of a rail link between Alaska, Canada, and the lower 48. In 2000, 57.71% of Alaska's area has this status, with 13. Senators serve four-year terms and House members two. 05% of the population. The count of urban areas incorporates four bound together districts, basically what could be compared to a solidified city region. states utilize a three-layered arrangement of decentralization state/region/municipality a large portion of Alaska utilizes just two levels state/ward. The state was 66.7% White (64.1% non-Hispanic white), 14.8% American Indian and Alaska Native, 5.4% Asian, 3.3% Black or African American, 1. 05% of the populace » Read entire article »
Counties/Boroughs:
Aleutians East, Anchorage, Bristol Bay, Denali, Fairbanks North Star, Haines, Juneau, Kenai Peninsula, Ketchikan Gateway, Kodiak Island, Lake and Peninsula, Matanuska-Susitna, North Slope, Northwest Arctic, Petersburg, Sitka, Skagway, Wrangell, Yakutat
Seats:
Sand Point, Naknek, Healy, Fairbanks, Soldotna, Ketchikan, Kodiak, King Salmon, Palmer, Utqiaġvik, Kotzebue, Petersburg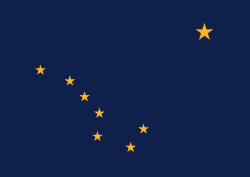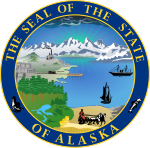 What are People Saying?
"I am happy to renew" - Chris H

"refreshingly honest and accurate" - Claims Funding UK

"It's been a pleasure dealing with your company." - ACSL

"We are happy with your service" - TIL

"continue with this for another year" - Katrina C


*random snippets copy/pasted from comments made by third parties on the web such as twitter, facebook, linkedin, etc.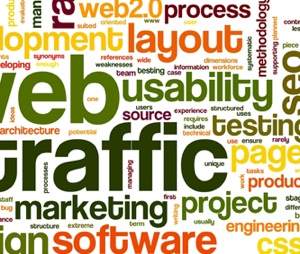 Advertise Online with Local Search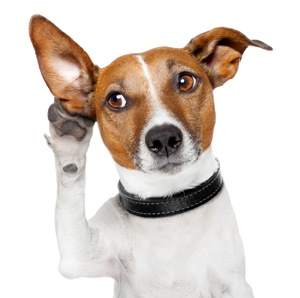 AK Digital Marketing Agency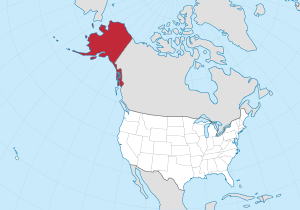 LINKS TO CITY PAGES