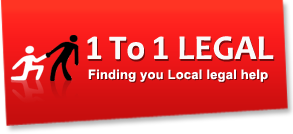 Alaska Attorney Leads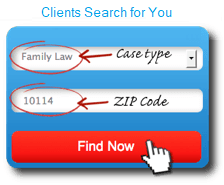 • We've been referring people to law firms since 1999. We guarantee our work and potential clients are referred direct to you for that important initial contact.
• On top of the referrals, we will also promote your services across our site and various social media channels. This means our program can work for you on it's own, or blend perfectly with any other marketing plans you already have.
• Plus unlike Directories or PPC, we filter people by both case type and zipcode to make sure they match your target audience. So we can deliver Personal Injury, Divorce, Crime, Immigration, Real Estate, or Commercial Law
leads
anywhere in Alaska.
Get a referral quote for your Alaska law firm:
>> No obligation. No hidden charges. No auto-renewal. No cancellation fees. <<

We're currently targeting people in Anchorage, Fairbanks, Juneau, Badger, Knik-Fairview, College, Sitka, Lakes, Tanaina, Ketchikan and more.
Alaska Lawyer Referral Resources
Alaska Bar Association
: The Lawyers' Assistance Committee promotes the well-being of the legal profession and protects the public by providing education, respectful confidential assistance and referrals for members of the Bar, their families, colleagues, and clients affected by a member's mental health and substance abuse issues ...
Alaska Legal Organizations
: When your case has specific legal needs such as criminal defense, civil litigation, or location-specific laws, it can be tough to locate an Alaska attorney that suits your needs. Searching through the membership rolls of legal associations can be an efficient way to locate an appropriate attorney in The Last Frontier for your case and location ...
Alaska Bar Associations - Bar Association Directory
: Bar Association Directory is a new and innovative website that was constructed to provide clients with a centralized database containing an exhaustive list of bar associations. With so many bar associations in existence these days, many of them specialized or very localized, it seemed only logical that there be a website that pulled them all together ...
Alaska Association for Justice
: This initial networking evolved into the formation of a chapter of the national trial lawyer group, the American Association for Justice formerly known as the Association of Trial Lawyers of America (ATLA). The Alaska chapter is named the Alaska Trial Lawyers, formerly kown as the Association for Justice, and has been in existence since the mid 1970's. Its first president ...
Lawyer Marketing Blog Articles
Carol Cone On The Forecast For Cause Advertising
: In lots of corporations. business and authorized operate as separate silos. See State of Alabama v. When you take a look at all the possibilities. you might be surprised to seek out that some of the ideas and situations fit prop ...

I Really DoN't Mean Legal Zoom, where Game Devs Can Find Affordable Legal AssistanceAnd No
: In the lawyer dataset. attorney which appears in only 40 keyword phrases. has twice the search traffic of lawyer. which appears in 150 keyword phrases. Most law firms expect to be paid. although you may be able to acquire some fre ...

They Specialize In Boston Property Law
: It seems that while most law firms so are beginning to expand their use of Twitter and recognize the importance of LinkedIn. Google+ remains a social network that is usually misunderstood if not ignored by lawful marketers. br ...

Find Out Your Law Firm's Adwords ROI
: Companies are investing money and more time in schemes and. in an effort to maximise the yield on lawyers. being more particular as to who attends. Though it's mainly for pupils the insight furnished within their law firm guides c ...

Which online marketing purchase has brought you the most success?

Related Alaska Local Information
Case Titles Targeted:
Family Law, Personal Injury, Crime, Real Estate, Business Disputes, Estate Planning, IP, Immigration, Commercial Law, Debt/Insolvency, DUI/DWI, Employment Law and more.

[snippet ...] The table at the bottom of this section lists the 100 largest cities and census-designated places in Alaska, in population order. The tally of cities includes four unified municipalities, essentially the equivalent of a consolidated city county. The Inter-Island Ferry Authority also serves as an important marine link for many communities in the Prince of Wales Island region of Southeast and works in concert with the Alaska Marine Highway. The state is divided into 34 recording districts which are centrally administered under a state recorder. The urban communities, towns, towns, and area served by ARR tracks are referred to statewide as "The Railbelt". The cost and trouble of keeping up with this far off belonging incited its deal to the U. Gold country is the solitary non-coterminous U. In 1960, the United States Census Bureau announced Alaska's populace as 77.2% White, 3% Black, and 18.8% American Indian and Alaska Native. The region not piece of any district is alluded to as the Unorganized Borough » Read entire article »
Counties/Boroughs:
Aleutians East, Anchorage, Bristol Bay, Denali, Fairbanks North Star, Haines, Juneau, Kenai Peninsula, Ketchikan Gateway, Kodiak Island, Lake and Peninsula, Matanuska-Susitna, North Slope, Northwest Arctic, Petersburg, Sitka, Skagway, Wrangell, Yakutat
Seats:
Sand Point, Naknek, Healy, Fairbanks, Soldotna, Ketchikan, Kodiak, King Salmon, Palmer, Utqiaġvik, Kotzebue, Petersburg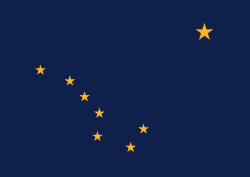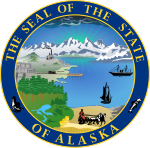 What are People Saying?
"we are happy to continue" - Sharon I.

"Thank you ... I would like to renew." - MB

"It all looks good to me and I'd like to renew the membership of the network" - Leech

"Happy to renew with you" - David F

"We would like to go ahead again" - CSL Law


*random snippets copy/pasted from comments made by third parties on the web such as twitter, facebook, linkedin, etc.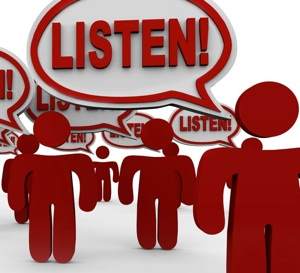 Advertise Online with Local Search
UAE Business Support:
Wallstreet Investment
are a Dubai-based team of passionate people offering high-end business solutions such as accounting, golden visa, documents clearing, translation, financial advisory, and more to customers all around the world.
They have helped high net-worth individuals, asset management companies and business owners benefit from modern facilities and state-of-the-art infrastructure in the UAE Mainland.
Visit their website, or call +971 588 230 988



» www.wallstreetinvest.ae »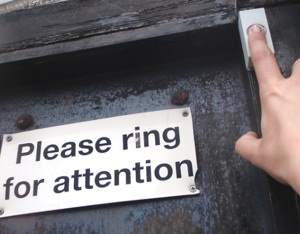 AK Digital Marketing Agency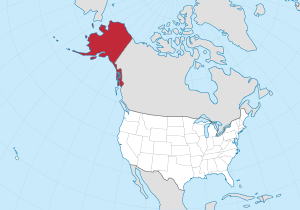 LINKS TO CITY PAGES